"Are we all on the same page?" is a common phrase often heard during team huddles.
While the obvious answer is a yes, the reality looks quite different. Flexible working options and alternative work arrangements have intangible benefits, but problems like internet connectivity, different time zones, and numerous distractions cannot be ignored.
Fireflies users will tell you how our platform has helped them with most of these problems with Fred, the meeting assistant.
Can't attend a meeting due to interrupted connectivity? Fred will join it on your behalf and record and accurately transcribe the meeting.
Need to identify the sentiments of your client's call? Fred will analyze it for you. The list goes on, and so do the benefits: higher collaboration, efficient teams, happy customers, better sales and more revenue.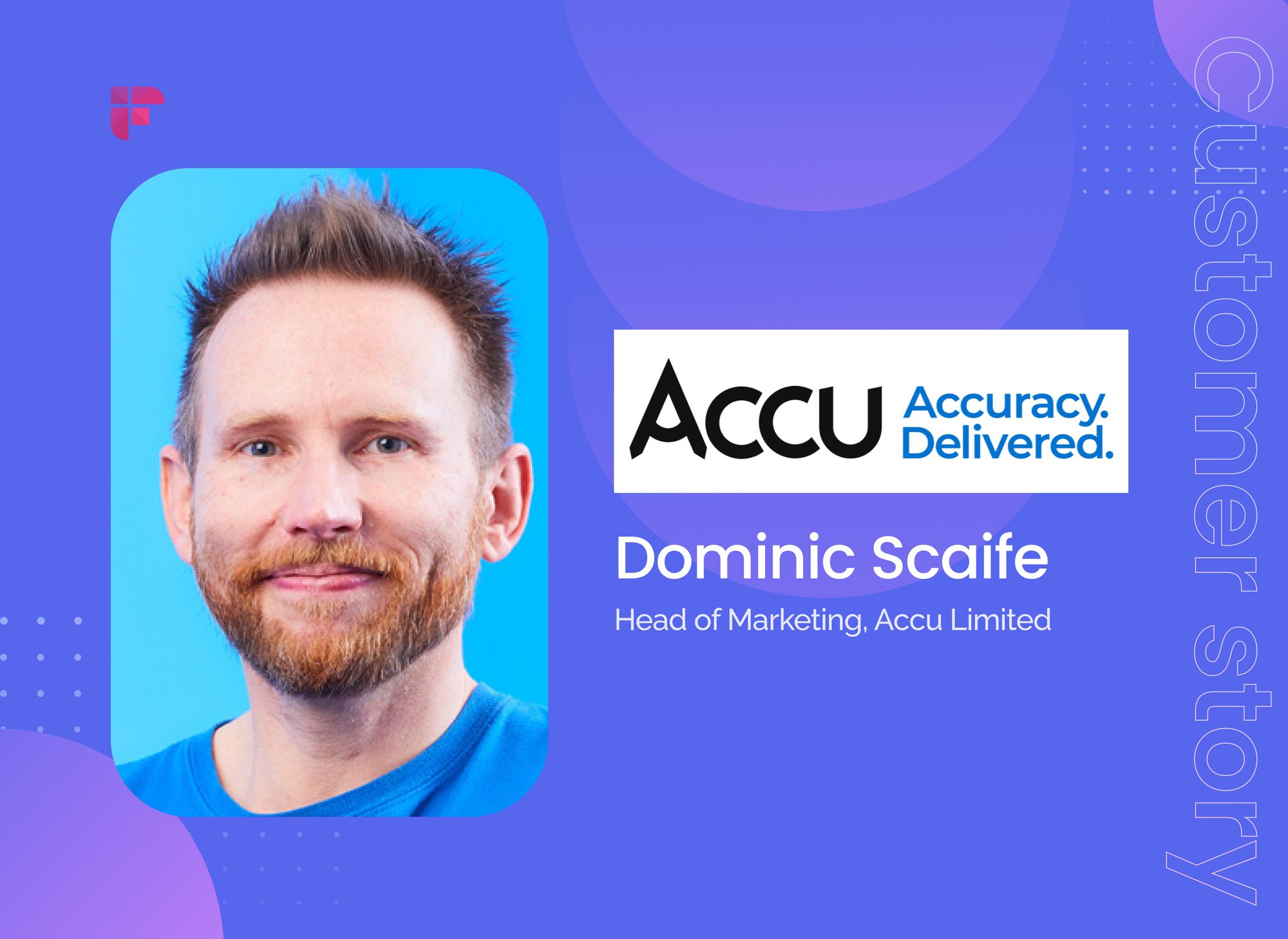 To further boost collaboration, Fireflies has launched a new feature for business users that lets you add co-workers automatically to a team space.
How often have there been instances of multiple employees using the same platform but not together as a team?
That's the problem our new feature solves. It makes it easier to work with your colleagues. Whether you are a one-person army using Fireflies for now or whether your teammates are on individual accounts, it only takes a click to transition to a team.
How to Turn on the Autojoin Feature:
The new auto-join feature is only available to team admins of business accounts. If you are an admin, you can turn it on from three different locations in the dashboard.
From the Settings Tab
Log into fireflies.ai.
Click the Settings tab on the left-side navigation menu.
Turn the toggle "Add new users from my company to the team" on.
From the Team Tab
You can also find the auto-add toggle on from the Team tab. Here's how to do it,
Open Team tab in left navigation.
Click the "Invite members" button on the top.
On the team invite pop-up, add the people you want to invite using their emails or turn on the auto-add toggle at the bottom.
Click send invite.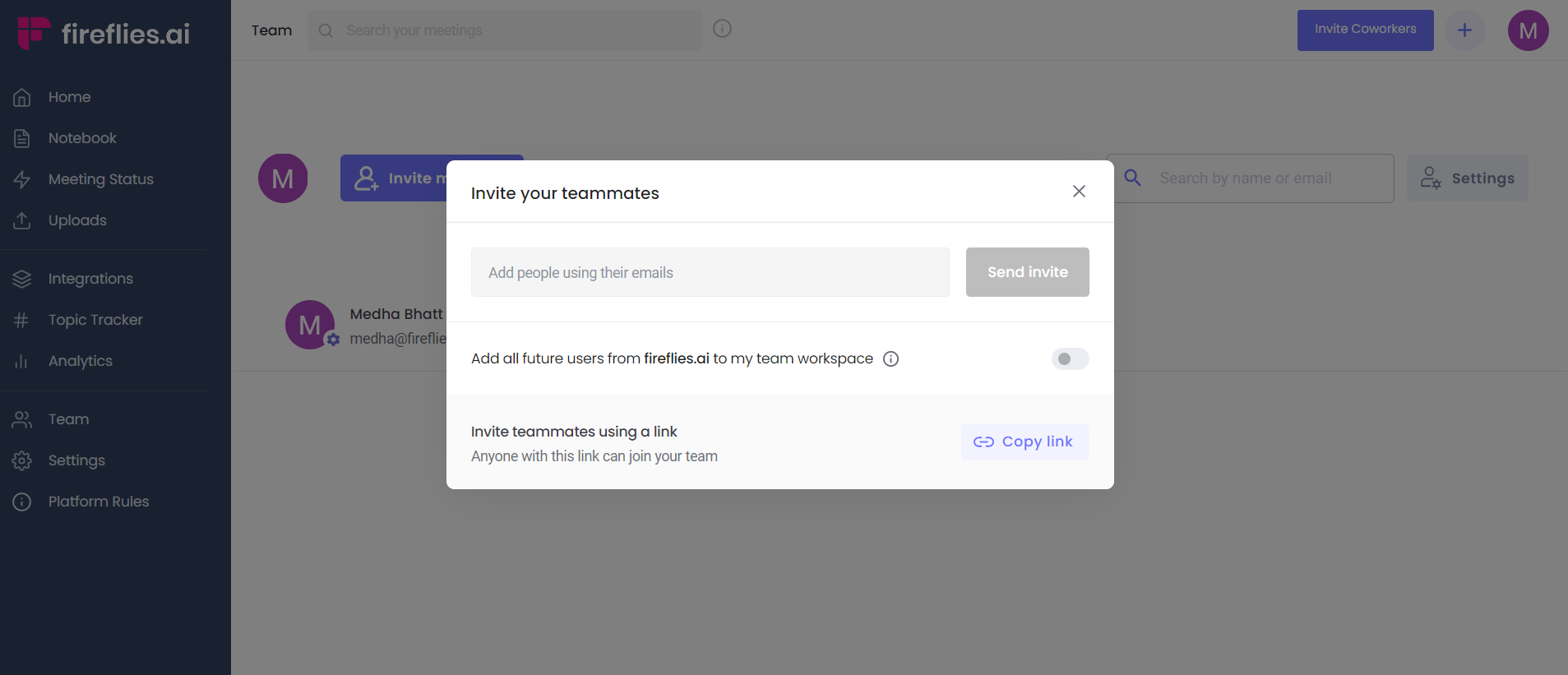 Click on the link to try out the feature: https://app.fireflies.ai/team/invite.  
From the Team Tab's Setting Button
Alternatively, you can also click the settings button on the right side to find this option.
Navigate to the "Team" tab.
Click "Settings" on the top right corner.
Turn on the toggle option, "Add new users from my company to the team."
And that's it! Fireflies will automatically add all new users from your domain who sign up to your team workspace.
Key Benefits
Save time: Now, you won't have to look for and invite teammates to your Fireflies workspace manually. Our new feature saves time by automatically adding new users to your team.
Centralized workspace: This allows everyone on the team to see, edit, and collaborate on meetings and transcripts from one central location.
Unlimited seats: Invite as many people as you like to your team space for seamless collaboration and enhanced efficiency.
Access management controls: As the account admin, you decide which meetings Fireflies should and shouldn't join.
Gain better insights: With all your colleagues' activities in one team account, you can review analytics to accurately judge the outcome of different meetings.
Conclusion
Great things happen when teams work together, and that's what we want you to achieve. Add people to your team space to increase collaboration, efficiently manage your meetings, and ensure everyone is working towards a common goal.
Create your dream team now.