The Fireflies and FreshSales integration syncs meeting notes, summaries, and action items directly to your CRM, eliminating manual data entry.
Some of the key highlights of this integration include:
1. Ability to re-sync past meetings:
With one click, import your Fireflies meeting history into Freshsales, syncing previously transcribed meetings to the corresponding contacts or deals.
2. Eliminate data entry in CRM:
Fireflies automatically transcribes your calls and syncs transcripts and meeting summaries into Freshsales, eliminating manual data entry and human errors.
Here is a step-by-step guide on how to set up the integration.
Get your Freshsales API key and CRM Domain name
You need both your Freshsales API and CRM domain name to integrate Freshsales with Fireflies. Here's how you can find them.
Step 1: On the Freshsales homepage, click on your profile picture in the upper right corner.
Step 2: Open Settings.
Step 3: Go to API Settings.
Step 4: Copy your Freshsales API and CRM Domain (named as Your bundle alias).
That's it. You can now paste your API and CRM Domain on Fireflies to integrate with Freshsales.
How to integrate Fireflies with Freshsales?

Step 1: Log in to your Fireflies dashboard with your Google or Microsoft account.
Step 2: On the Fireflies dashboard, navigate to the Integrations.
Step 3: Select the Freshsales integration.
📌
Note: Get the FreshSales API key from your FreshSales admin dashboard.

Step 4: Paste your Freshsales API key and CRM Domain name, and click Connect.
That's it. You have successfully integrated Fireflies with Freshsales now.
Fireflies-Freshsales integration: Use cases
By centralizing meeting insights into Freshsales, Fireflies powers more productive and strategic customer interactions across sales, customer success, and marketing teams. Consolidating this data removes silos and aligns go-to-market efforts.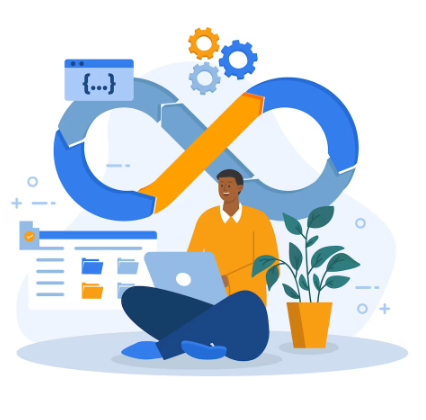 For sales and customer success, the integration streamlines interactions and follow-ups by syncing meeting history into Freshsales. Teams can revisit past conversations to ensure consistent and personalized outreach. SDRs and AEs can focus on engaging with prospects without worrying about notes or missing details.
Similarly, for marketing, the integration provides invaluable customer insights from sales call transcripts. This 360-degree view helps refine buyer personas and journeys. See what prospects care about most and turn their pain points into targeted content that resonates.


Final thoughts
Integrating Fireflies with Freshsales offers a seamless experience by automating the transfer of meeting insights directly into the CRM. This eliminates manual data entry and powers better customer interactions across various teams.
By centralizing meeting data, the platform ensures consistent outreach, enriches marketing insights, and allows professionals to focus on what truly matters: engaging customers.
Integrate today for a streamlined, data-driven approach to customer relationship management.