Your days of information overload and tedious note-taking are over.
Presenting our brand-new AI Super Summaries—the best meeting summaries that will change how you review and conduct meetings. The new feature, available to all Fireflies Pro and Business users, provides quick and accurate information on what was discussed in the meeting without having to listen to the meeting recording or read through the entire transcript.
Fireflies AI Super Summaries: A quick overview
With Fireflies, you no longer have to worry about missing important details or struggling to remember what was said. Our AI Super Summaries are designed to be more than just a quick recap of your meeting; they also provide valuable insights and actionable items that you can use to move forward. Your summaries will now include:
Keywords: Our tool automatically identifies and lists the most important keywords discussed during the meeting. This makes it easy to quickly scan and find the key takeaways without reading the entire summary.
Meeting Overview: In a few paragraphs, get a gist of the meeting. It's perfect for those who don't have the time to read through a long, detailed summary.
Meeting Outline: The tool also provides a meeting outline with timestamps, so you can go back and reference specific points in the meeting. Just click on the timestamp, and you'll be taken directly to that point in the recording and the transcript.
Bullet-Point Notes: Fireflies takes all those lengthy meeting notes and condenses them into bite-sized, actionable bullet points.
Action Items: Can't remember who you assigned what tasks to during a meeting? Fireflies has your back—it can quickly identify and summarize all the action items you assigned to participants, so you can focus on what matters most: getting things done.
Rate summary quality: If you're unsatisfied with the AI Super Summaries, just rate them. We promise to improve and make them even better.  
Benefits of Fireflies AI Super Summaries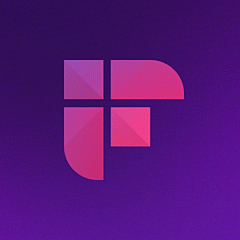 We mean it when we say that Fireflies AI Super Summaries are the best, and we encourage you to try them out for yourself to see the difference. When you start using it, you'll notice:
Better productivity
Our AI Super Summaries will save you time and improve your productivity. Instead of spending hours writing up meeting notes, you can use that time to focus on other tasks. Plus, having a meeting summary makes sharing information with team members who couldn't attend it easier.
Greater inclusivity
Fireflies AI Super Summaries enables greater inclusivity in meetings. By providing a clear and concise summary of the meeting's key points, AI Super Summaries ensures that everyone has equal access to critical information, regardless of their participation level or ability to attend the meeting.
Complete visibility and clarity
With Fireflies AI Super Summaries, you can be confident that you're not missing any important details and that everyone is on the same page. Our summaries give you complete visibility into what was discussed in your meetings, so you can confidently move forward with action items and follow-ups.
Time to impress your colleagues with your newfound encyclopedic knowledge of every meeting!
How to access AI Super Summaries
You can access AI Super Summaries in three easy steps:
Log into your Fireflies account.
Click Notebook from the left navigation bar.

Click on the meeting you want to view.
In the middle of the notepad, you'll see AI meeting summary.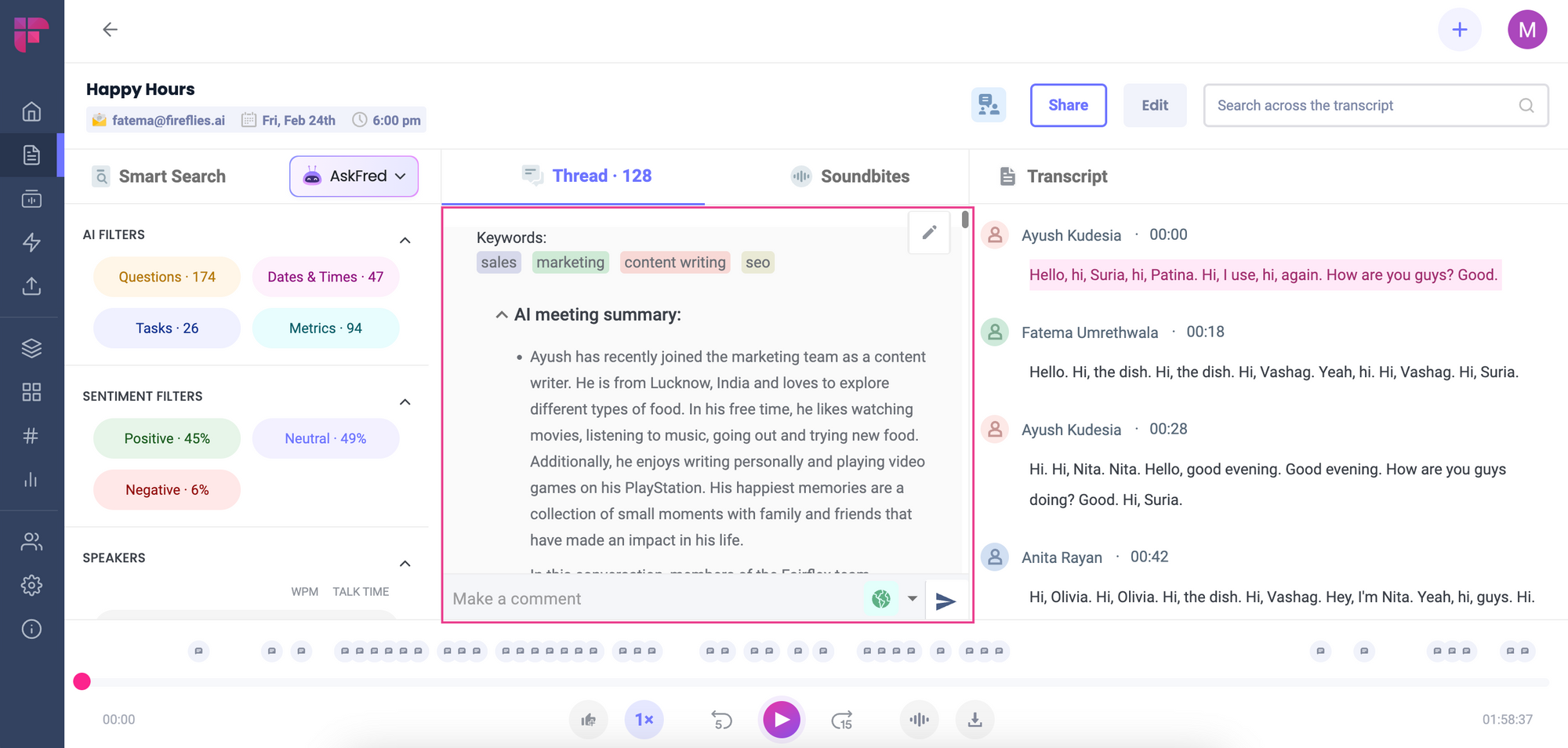 We're excited to launch this feature and can't wait for you to try it out. Log in to your Fireflies account if you're an existing user, or sign up today and start generating super summaries for your meetings.
And oh, did we tell you—you'll be able to customize the format of your AI Super Summaries based on your preference using the Fireflies apps soon? Watch this space for more information!