Have you ever left a meeting feeling like you missed something important? You know, like when you can't remember how many seats the customer wanted to buy, or what was discussed about the new marketing strategy. Well, say goodbye to those days because our latest feature AskFred solves this problem and a lot more.
Fred, your meeting AI assistant, is now powered with OpenAI's GPT technology and upping the ante on post-meeting activities. Not only will Fred transcribe and summarize your meetings, but it will also answer any questions about what went down. And that's not all.
Fred can also help you write post-meeting emails, generate ideas for your next blog, and write reports. In short, Fred brings the power of ChatGPT to your meetings and your entire team's work.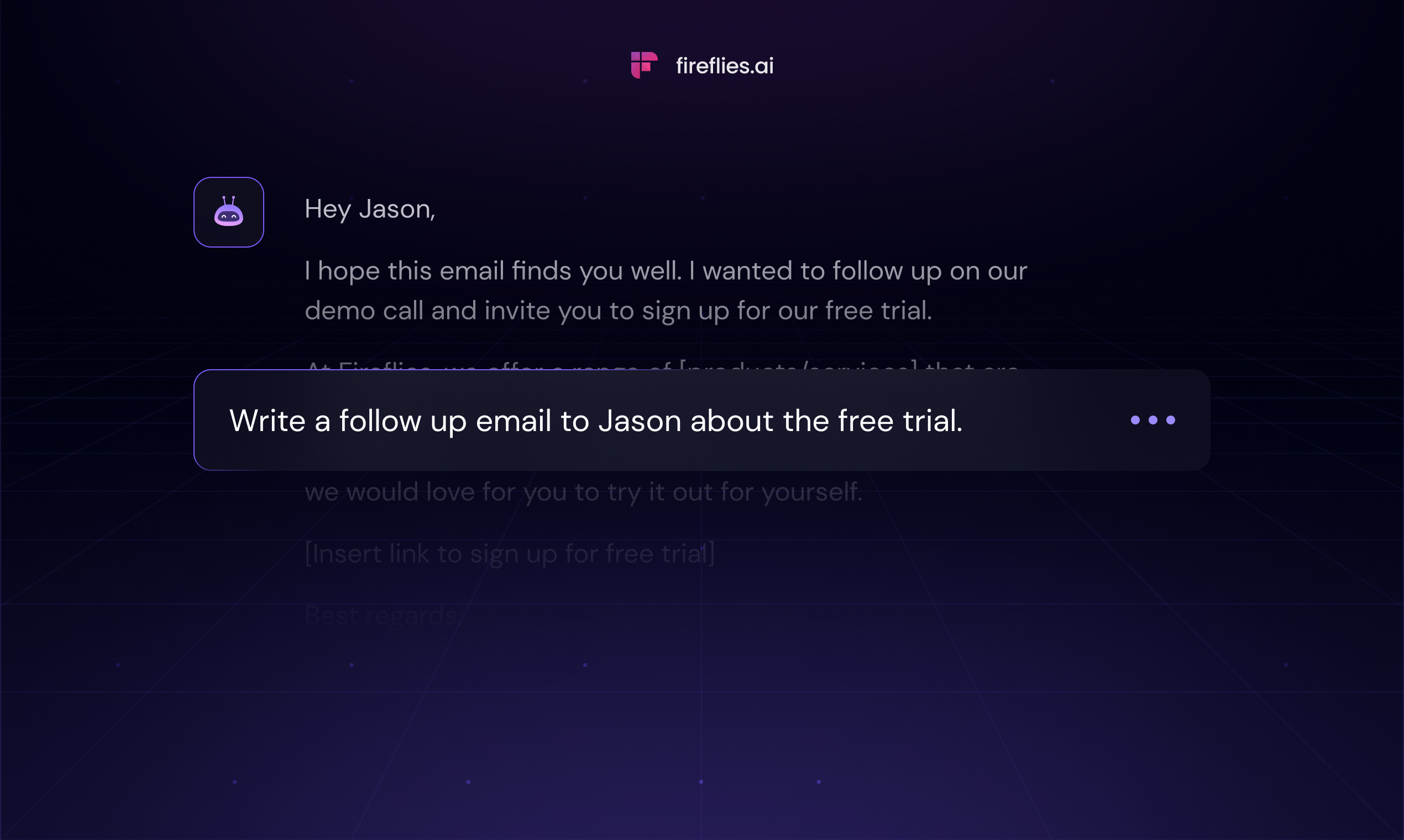 How to use AskFred
After your meeting:
Go to the meeting notepad and find the AskFred button next to Smart Search.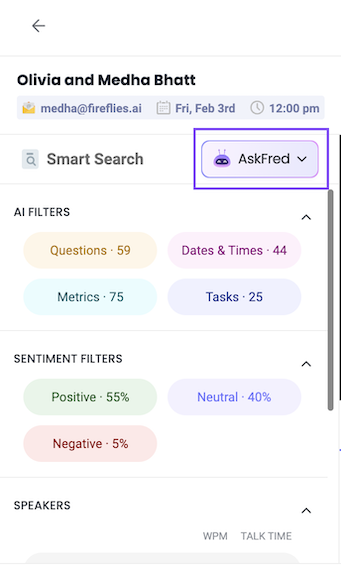 Click on the AskFred button. It will open a chat box.
You can either use the suggested prompts or come up with your own questions. If you choose the latter, be specific and clear with what you want Fred to answer.
Why? Because AskFred is an AI built from a language model; it's not a genius...yet. Rather, it's helpful to think of it as a clever 10-year-old with an excellent memory and a knack for rephrasing things.
It can help you quickly recall, reframe, and generate derivatives of  the information from your meetings. Don't expect Fred to solve world peace or anything like that; Fred is built to give you a hand with the basics.
Here are some best practices on how to use AskFred.
With AskFred, you can have ChatGPT-like conversations with your meetings instantly. It lets you:
Ask questions: Want to know what was discussed in the meeting or when a specific topic came up? Want to know what the action items or engineering tasks were? Just ask.
Get follow-ups done: Did you have an action item from the meeting? No problem. AskFred can help by generating emails, tweets, or even blog post drafts based on the meeting transcript.
Generate content: Want to extract important soundbites about a certain topic to share with the team? Or perhaps you'd like to generate internal documentation on what was discussed. Ask away!
It's that easy. And if you're unsure about Fred's response, give it a thumbs up or down to provide feedback and help us improve.
Read more about AskFred and Fireflies apps.
And oh, this latest feature is only available on our paid plans—Pro and Business. If you don't have an account yet, or you're on the free tier, we've made it simple to try AskFred. Please start your AskFred free trial and get an AI credits package.
Here's how credits work—every time you use AskFred to ask a question or generate content, it'll use up some of your credits. The amount it uses will depend on the length and complexity of your request. Don't worry; it's usually just a few for a simple question, but generating a blog post might use up a bit more.
Here's our AskFred and AI Credits guide
Conclusion
Whether you're a forgetful note-taker or just looking for a smarter way to work, say goodbye to rifling through meeting notes to find that one crucial detail. Your BFF (best friend Fred) has got you covered.
Use AskFred to know everything that happened in your meeting and generate follow-up emails and ideas for blog posts. Give AskFred a spin, and let us know what you think.