Customer success is a relatively new sales function created through necessity in the booming SaaS market. 21% of growing companies believe that investing in customer success teams is beneficial for companies.
Any company that wishes to increase its customer base needs a proactive CS team. While it may seem like an overused phrase in the industry, the real trick lies in building a resilient pace for your CS team's productivity, expected outcomes, and goals.
The role of the customer success team predominantly consists of :
Establishing and building strong relationships with its customers
Understanding the customers and their requirements
Helping customers to meet and exceed their goals
Facilitating the successful use of the SaaS's products
The success of your CS team is directly proportional to your growth. A productive customer success team should work primarily to identify possible problems and solve them before they are brought up as issues by your customers. Moreover, to be scalable, your CS efforts should be transforming routine tasks into well-defined processes that are both quick and repeatable.
3 Signs Your Customer Success Team Is Productive
The foundation is clear - CS is important for a business in today's world. But what if you want more insight on how productive your CS team really is?
For example, routine assessments around questions such as "are we tapping into the full potential of the CS team?" or  "are we moving towards the direction of upscaling our CS program?" should drive your CS strategy forward.
Here are a few things a productive CS team brings to the table for your company:
1. Your Customers Are Visibly (And Metrically) Happier
If your CS team is productive, it will show. A good way to measure your CS team's productivity is to optimize your account segmentation. Account segmentation is done to defend the revenue that you're getting from your customers. Your customer base is divided into groups with similar needs to allow you to efficiently deliver the right service for each segment. The metric you use to analyze this should be customized to your distinctive customer base and must properly defend the different risk levels, opportunities, and revenue from your clients.
2. Inter-Team Collaboration Has Improved
Once the customer success team understands the wants of the customer, they act as the voice of the customer within the SaaS organization.  Customer Success teams have to interact cross-functionally with other teams in the organization
In other words, a successful  CS team brings all the opposing motions on the same plane as the customers' needs. This creates a revenue-driving loop that runs through the efforts of your CS team.
3. You've Reduced Your Churn Rate
If your customer attrition rate falls with an active CS team, then you know something is working.
The customer success teams' primary task is to reduce the churn rate (the rate at which a customer stops using the service). They do this by improving customer relations and ensuring quick and effective resolutions to any issues with the company's products or services.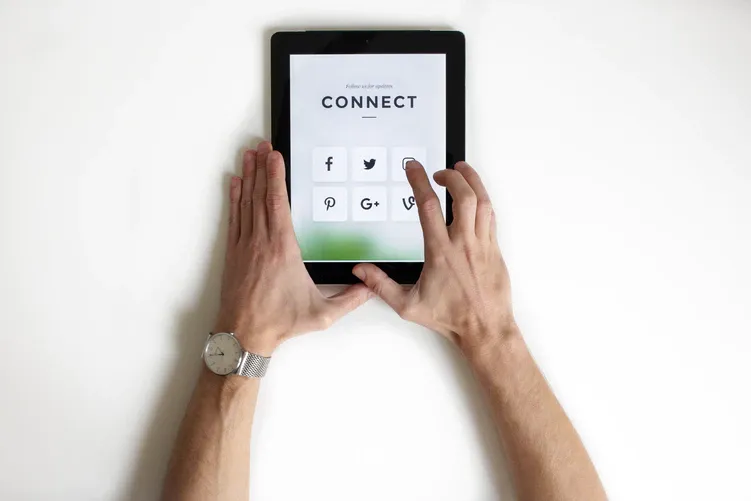 Tips for Improving Customer Success Team's Productivity
1. Create Processes And Make Your Work Repeatable
For customer engagement consistency, ensure all relevant data is archived so that a properly structured process is in place for tracking calls and data gathering if needed. This means that nothing gets overlooked, and all your relevant data is in one place.
While there is no universal standard to what your processes should look like, research conducted across 14 different SaaS companies revealed a few similarities.
Here's what they more or less had in common in terms of steps, prep and automation:
Preparation for the kick-off call
Topics to discuss on the kick-off call
Formulating customer recommendations based on their needs
Scheduling follow-ups
Providing webinars and training material
Reviewing deliverables
Conducting a strategy call
Sending an NPS survey
Also, remember: It's not just the main meat of the customer success process you need to track, but the little touches, too. In other words, your CS team should make timely efforts to celebrate the success of your customers.
2. Document Your CS Team's Journey And Efforts
Documenting your customer success processes enables your customer success teams to achieve more with the data you have and in record time.

Interestingly, surveys suggest that most CSM teams do little when it comes to proper documentation, leading to productivity leaks throughout the team.
When documenting your CS outcomes, start with the small details. For example, if there's a welcome email that your CSM team is expected to send regularly, ensure you have it stored as a template on your customer success system. A blend of automation and some manual inputs is an excellent way to save time and be more efficient.
3. Build Faster Feedback Loops
No feedback is bad feedback. Customers should always know that their feedback will be acknowledged and addressed.
Customers should be made aware that their concerns and inputs will be taken seriously, and once a problem is rectified,  they will be made aware of the same. Customer feedback should be routed through the customer success teams to the respective teams who will work towards a solution at the earliest.
A more receptive and proactive response to feedback garners goodwill among the customers and builds brand advocacy, which further leads to more customers in the future.
The customer success teams should begin their work as soon as new customers come on board. They need to identify short-term and long-term goals, how to maximize the utility of the services for the customer, as well as anything additional like providing tutorials, clearing doubts, solving problems, etc.
4. Focus On Onboarding AND Ethical Off-Boarding
SaaS companies are always on the lookout for more people to use their services. Having schemes or deals to gain attention towards their products are very important. Customers should also be satisfied enough with your product to be willing to recommend it to more potential customers.
For example, offering free trials for consumers to test out a premium version of the service is the best way to gain more customers. The process of onboarding should focus on identifying a problem that is being solved or made easier through the use of your product.
Moreover, even though it is important for SaaS companies to get as many new customers as possible, it is equally important to have a good off-boarding process too when customers want to stop using the service.
It looks good for your company if your cancellation policy is transparent and easy to manoeuver. If your service is integrated with other products, your customer should be aware of how canceling your service will affect those integrations.
Productivity Tools To Enhance Your Customer Team's Efforts

1. Calendly
Calendly is a free tool that helps you avoid double-booking client meetings and can be used to create personalized calendars that you can share with your strategic customers.
2. Fireflies.ai
Fireflies is an AI voice assistant that helps transcribe, take notes and complete actions during meetings.
It comes with an AI assistant, Fred, that integrates with all the leading web-conferencing platforms in the world like Zoom, Google Meet, Webex, & Microsoft Teams along with business applications like Slack and Salesforce.
3. Boomerang – Mail and Calendar
With Boomerang, you can resend messages if nobody replies in situations where customer replies are important to progress. You can book meetings directly from your email and visually showcase your availability.
4. Monday.com
Monday manages your projects and tasks and allows for easy collaboration with your CSM team from anywhere and across all your devices.
Last 2 Cents
In a format like SaaS, customization is imperative. The problem lies with the fact that with any new software, issues are bound to arise that need to be dealt with efficiently.
As long as the problems are dealt with quickly and the customer feels important, the rate of onboarding will be higher than the rate of off-boarding.
As the customer success team is the link between the SaaS company and the customer, it is safe to say that the customer success team decides to what extent a service is successful in the market, and hence, should be efficient and proactive.
Read Next: