"Human, not the financial capital, must be the starting point and ongoing foundation for a successful strategy."
-  Bartlett and Ghoshal, authors of Managing across borders: new strategic requirements
An organization is the sum of its employees. Management and development of your human resource are paramount for the growth of any organization. With the rapidly transforming digital landscape and the induction of various remote hiring trends, the old HR strategies need a timely makeover.
An HR department has four primary responsibilities –
Handling the payroll and benefits,
Personnel management,
Recruitment, and
Compliance (health and safety).
Over time "HR person" gave way to "HR department," underlining workforce administration's importance within an organization.
This sentiment is reflected in the study conducted by KPMG in 2019. It found most HR personnel are readily adopting the latest technology and resources that will transfer the traditional modes of working.
Two out of three HR managers concurred that they are in the midst of a digital transformation.
And yet, only 40% of them have a road map to tackle this new phase. With only a few departments (14%) investing in AI, it's no wonder that 63% of professionals do not feel confident in their ability to handle AI and use new technology.
When you leave your HR department ill-equipped to deal with changes, you weaken the company's core because this will give rise to other blunders of common hiring mistakes, misaligned company goals with individual potential, and an overall dip in productivity.
In time, the average HR-to-employee ratio changed from 1:100 to 1:2.6. However, the ratio is subjective and primarily dependent on the size and nature of the company.
Smaller businesses generally do not hire HR staff till they run into a compliance complication or suddenly grow and branch out. They rely heavily on HR software systems to automate tasks.
If a business has 50 or fewer employees, it can manage with software and outsourcing. Once you cross that mark, other responsibilities start factoring in, it would be advisable to hire your first HR. 150 employees is the next benchmark for a second HR person.
Peter Rosen, the  HR Strategies & Solutions consulting firm president, suggests you can stick with either the Two-man model or Three-man model for your first HR hire.
As your company branches out more, you can start with hiring either an HR intern or a recruiter, or both.
The intern can handle administrative tasks and paperwork while you head the department with performance assessment and employee relationships. The recruiter will be in charge of staffing and hiring the best talents while in a growth spurt.
What is an HR Strategy?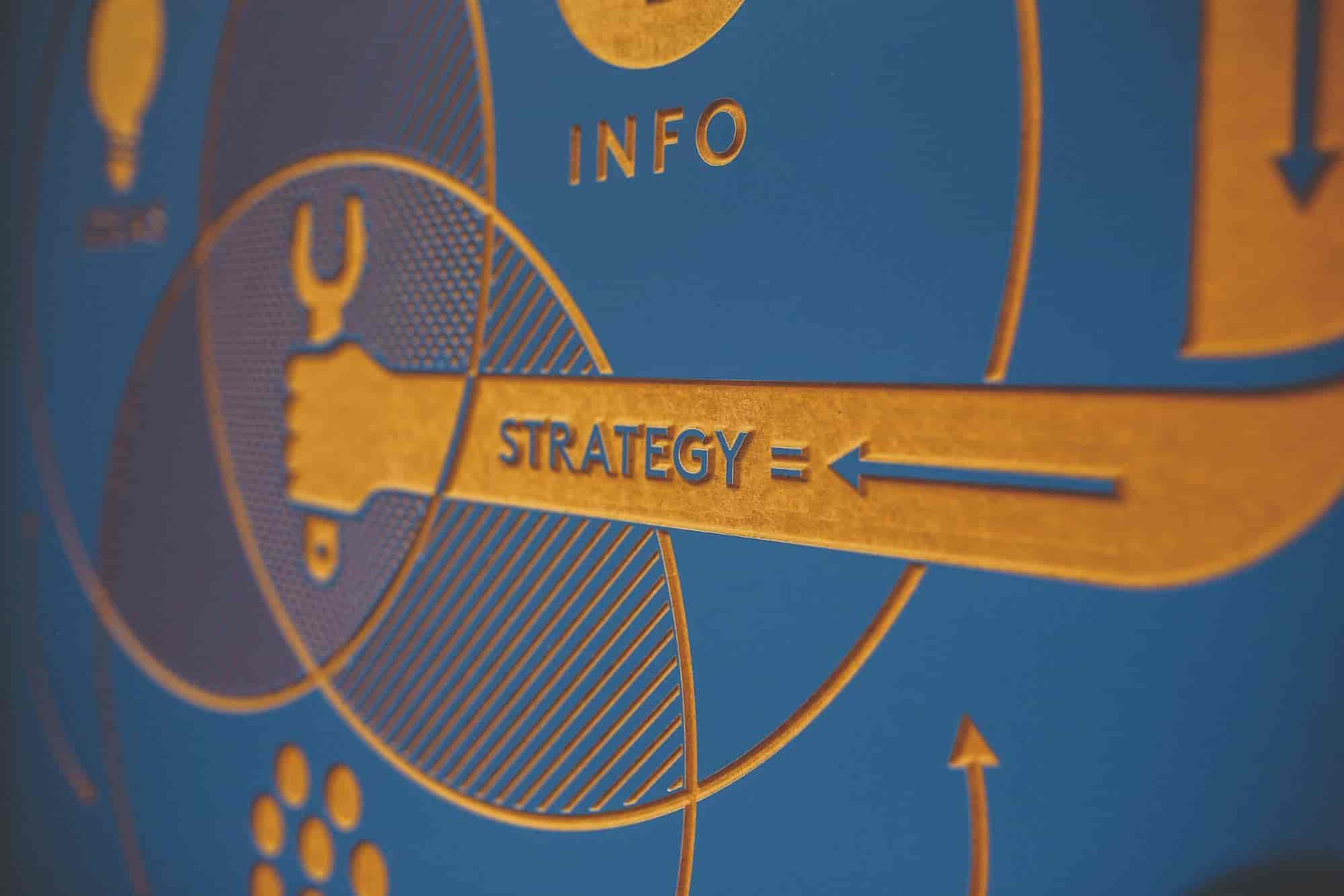 Human resource strategy is a map that guides you towards achieving company objectives by putting up a system that matches the company's needs with the behavior and action of its people. It is making plans for the development and management of all its human capital.
Look at it like this; a company has specific long-term objectives it would like to reach for its growth. So it builds its HR strategy by compiling three components –
1.  Corporate Strategy – It is how a company adds value. A corporate strategy is a combination of company goals with the strategy to put in place to achieve them.
2.  Specific Objectives – these are the goals assigned to particular people responsible for achieving them.
3.  Implementation schedule – You put up a schedule for implementation through tasks, actions, and projects.
In short,
Corporate Strategy + Specific Objective + Implementation schedule = Basic HR Strategy
The creation of an HR strategy involves the use of business analytics tools and methods. Some of the most frequently used techniques are –
SWOT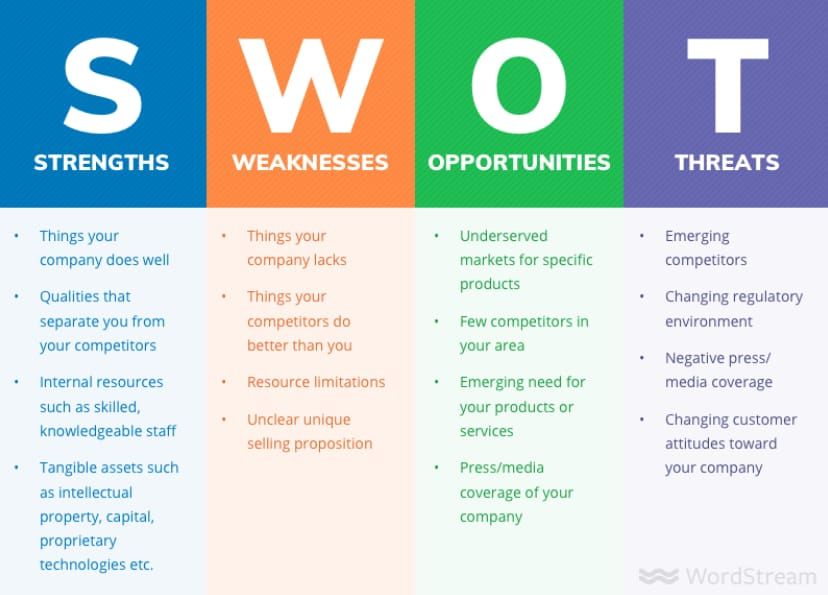 Best HR strategies make use of SWOT as a tool to strengthen the company from the inside out. A Strength, Weakness, Opportunities, and Threats assessment allows you to survey the company for its pain points. Using SWOT, you can analyze internal weaknesses and strengths and external threats, and opportunities that still have not been exploited yet.
Understand the company's mission statement and goals. Question how your company's strength can mitigate the external threats, if the company pursues an opportunity, how will the strengths and weaknesses affect the result, etc. Analyze how one impacts the other and vice-versa.
VRIO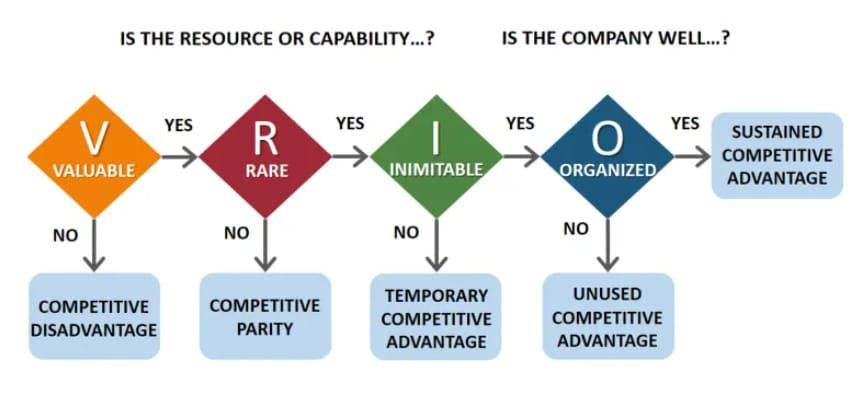 VRIO evaluates the working of a company from the inside. It is used to assess a company's resources and competitive advantage.
Value measures the resource of a company. A great tool to calculate the value of a resource is the Net Present Value (NPV).
Rareness - how limited or unique the resource is.
Imitability - how hard it is to duplicate the help.
Organization - is the organization able to support the resource and use it purposefully.
PESTEL
It is used to examine the macro-environmental factors affecting the organization's performance. Over the years, other companies have expanded this framework to include elements like Demographic, Ethical, Intercultural, and Ecological, resulting in variations such as STEEPLED, DESTEP, SLEPIT, etc.
Political: Learn how the government impacts a particular industry – legislation, policies, rights, data protection, global changes, etc.
Economic: Economic changes that can affect a company's performance – unemployment rates, inflation and interest rates, economic growth, etc.
Social: Keep track of changes happening in the population within which the organization operates. Changes in customs, values, demographics, overall health, etc.
Technological: Technological innovations that affect the working of the company, for better or worse. Tech awareness in the market, R&D, changes, etc.
Environmental: This is generally for companies (agriculture, tourism, insurance, biopharma, energy, etc) affected by environmental laws and climate changes. However, with pressure from environmentally conscious groups, more companies are getting involved in sustainable practices such as Corporate Social Responsibility (CSR).
Legal: Staying updated on laws that influence your company's operations. Heath and safety laws, employment laws, discrimination laws, etc.
How to Create an HR Strategy?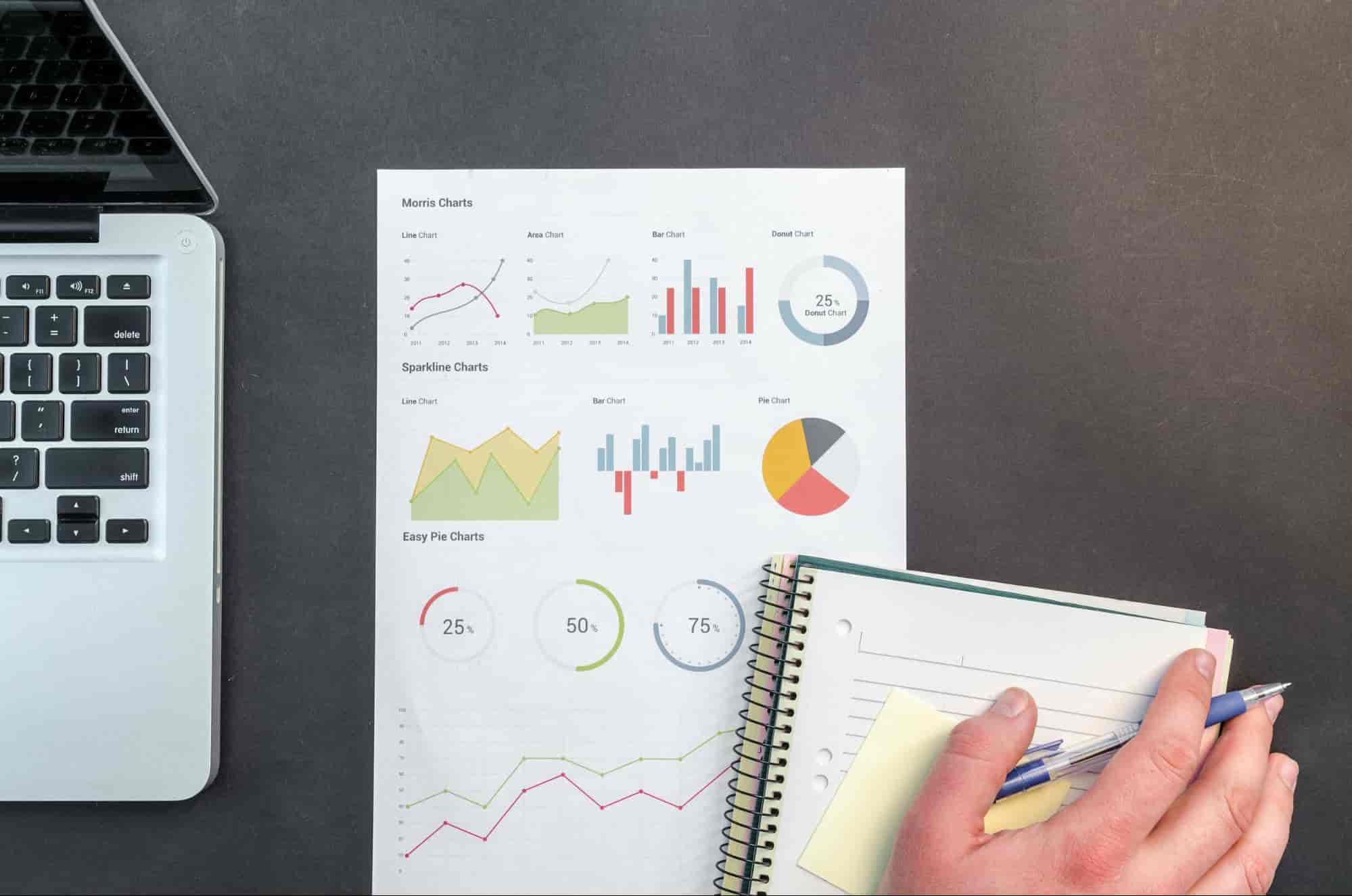 Let's see how you can create an HR strategy and also look at some HR strategy examples -
Business Alignment
Your strategy has to be constructed in a way that is complementary to the business needs. An HR must be well-versed with the company goals and objectives.
Most of the business strategies are structured to focus on external factors and acquisitions. It is the job of the HR professional to align the external efforts with internal resources.
Employees must be informed of what they bring to the table and how crucial their work is to achieve its goals. The clarity will keep your employees focused and motivated.
This is crucial, as 60-78% feel their jobs give them a sense of meaning and purpose, especially in tech. Plus, highly committed teams are 21% more efficient.
Example: With the onset of Covid, some businesses realigned their strategy and focused on retaining old customers instead of luring in new ones. Their employees were asked to reframe their focus as well with better customer service and check-ins. Thus enhancing customer experience.
Mission Statement
The mission statement underlines the long-term goals about where you are headed. All your future actions and decisions revolve around the mission statement. And your practices will be judged based on it.
Example: AHIR Digital highlights the HR mission statement of the University of Marquette, Wisconsin, "The Human Resources Department creates, encourages, and maintains an environment that supports, develops and sustains the well-being of Marquette University's employees, students, and the broader community."
It comments that there is an evident focus on creating a suitable environment for different groups and can be assumed they are actively involved with "student community-building projects."
Company Culture
Company culture has become a significant criterion for assessing if an employee wants to stick with a company or switch.
In fact, 50% of executives surveyed by Bonfyre, a workplace culture platform, believe that company culture influences productivity, creativity, and profitability. This branding starts from the application process to interviews, through to hires, and the time they spend with the company.
A company with an appreciative culture helps attract new talent. Your branding can tremendously impact the talent selection process, as stated by 75% of industry professionals. And 87% say they can change their opinion of a company based on a positive experience.
Example: Nissan's HR concept of "Kaizen" enables the workforce to continuously improve and empower their managers to recruit and make their own teams. (Source)
Employee Engagement
Closely tying in with the last point, employee engagement is a significant part of progressive company culture. 83% of employers feel that attracting and retaining customers is one of the biggest recruitment challenges.
Effectively onboarding employees, especially virtual onboarding given this time, is an excellent first step towards achieving that.
In fact,  76% of HR leaders believe that employee onboarding practices are underutilized in their company, which is a colossal waste as 53% of HR managers state that employee engagement improves with better onboarding.
Having open channels of communication and regular one-on-one meetings with employees paves the way for better engagement, understanding people's learning curves and leaving some scope of adjustment.
Example: Alliance Boots promotes community outreach programs among its employees. They were one of the first companies to accredit their employees for their work within the community.
Cadbury not only looks after its employees but also extends its commitment to their families. The company built a factory and well-maintained living accommodations for its workers in the 1890s, which became a beacon for providing for factory workers for other businesses too.
Career Development
Employees need to know that they are working for a dynamic organization. Human resource managers (7%) realize how crucial it is to keep stagnancy at bay and accelerate millennials' career paths.
With better career development opportunities, like in-house training, you save on the time and cost associated with recruiting outside hires.
Example: Mayo Clinic, which features often on Forbes 100 Companies to Work For, is known for its strong management with continuous training and development. Another example is BT, which, during the pandemic, continued to retrain and deploy their existing staff. (Source)
Evaluate Performance
Gauging how your employees perform over time is crucial to the company's success rate. According to stats, 43% of the highly engaged employees receive feedback once a week.
Evaluations provide you insight into how many are pulling their weight and if you need to hire a few more to ease the burden on existing. Or whether you are carrying dead weight in some departments.
Performance reviews are rather popular with the younger generation of professionals. 63% of generation X prefer timely, year-round constructive performance feedback.
For example: Since its early beginning, Netflix has concentrated on hiring only the "A" grade staff. After 9/11 and the dot-com bubble burst, Netflix had to lay off a third of its employees. By weeding out the "B" grade employees, they strengthened their "A" grade employee pool, who were much more productive after the firing spree.
Some skeptics may consider it cold, but their "quality over quantity" decision led to a happier workforce and improved company policies for existing employees. (Source)
Build-on the Blueprint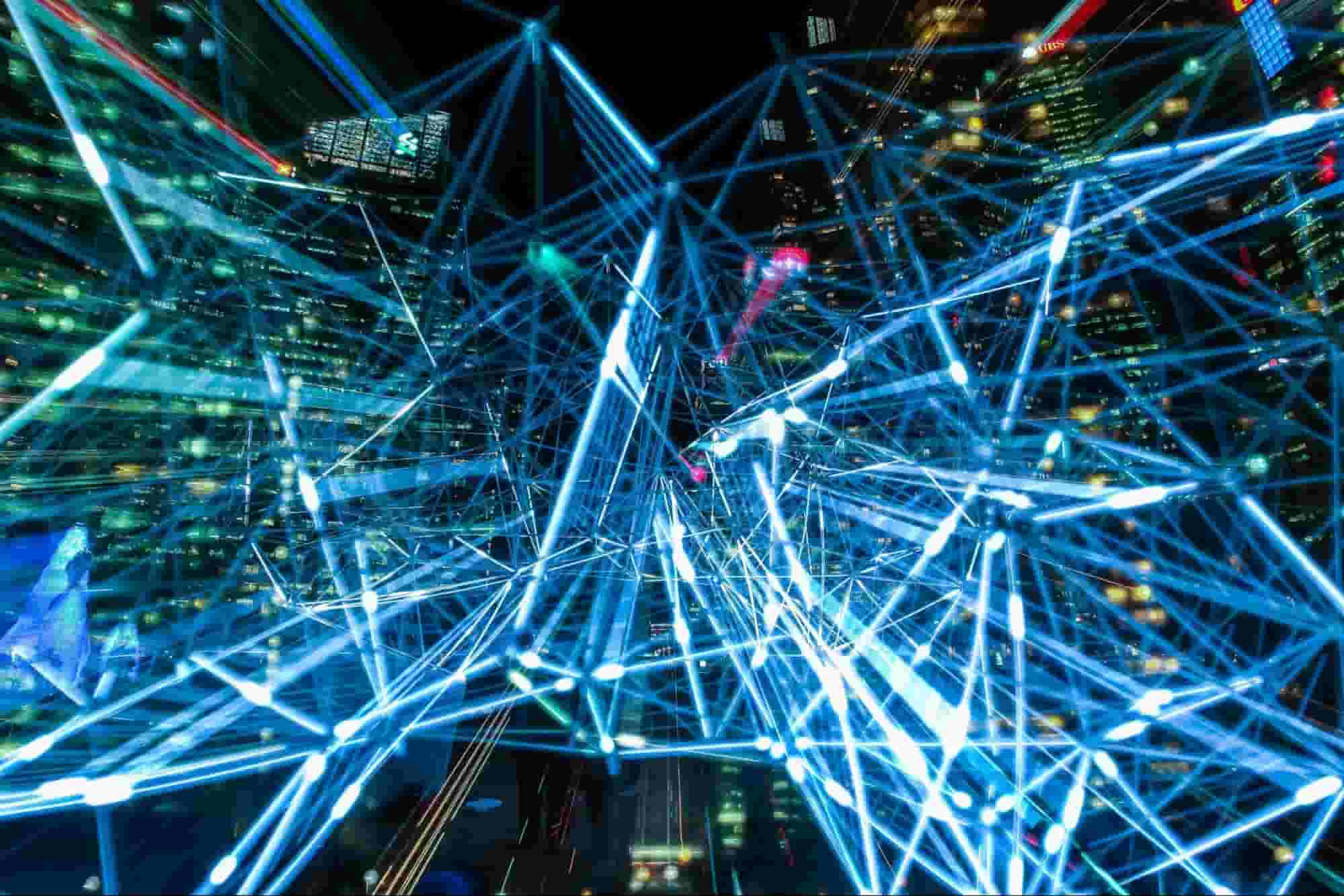 Digitalization should be a big part of your HR department. Best HR strategies automate tasks at any and every step and focus more on researching and studying the industry and its people. Digitalizing saves you almost 40% of the time spent on administrative tasks.
We have given you a general layout of HR strategies followed by most of the companies.  Knowing your business's size and type, you can snip or add according to what you deem best for your organization!