Artificial intelligence is everywhere, even in our homes (Hi! Alexa).

Companies are increasingly using AI to make a breakthrough in their businesses.
Open YouTube, and you'll get AI recommendations on what to watch.
Booking a cab? Uber automatically locates the nearest taxi to you; all you've to do is hop in.
If you search for a product and it suddenly starts appearing in your social media feed, that's AI too.
An estimation by Markets and Markets suggests that AI will grow to a $190 billion industry by 2025.
While the algorithm may vary, AI aims to make our lives simpler and automated. These smart algorithms can also help in easing the decision-making process of companies. From sales and marketing to operations and management, AI can be immensely beneficial.
Artificial Intelligence is reforming everything, even the customer-facing domains such as sales. Sales require face-to-face interactions between the company and the customers. The entire relationship of a company with its customers is based on this interaction. But, sales reps often spend a lot of time struggling with non-sales work.
Role of AI in Sales
AI helps sales without replacing the human seller. It optimizes the overall performance of the sales team by providing curated data and automation tools. It also helps reps in better decision-making and prospecting.
AI offers unique insights and information so that sales reps can focus on what matters: Solving customer's problems.
AI leverages different sales processes to improve the lead volume, close rate, and overall buying experience.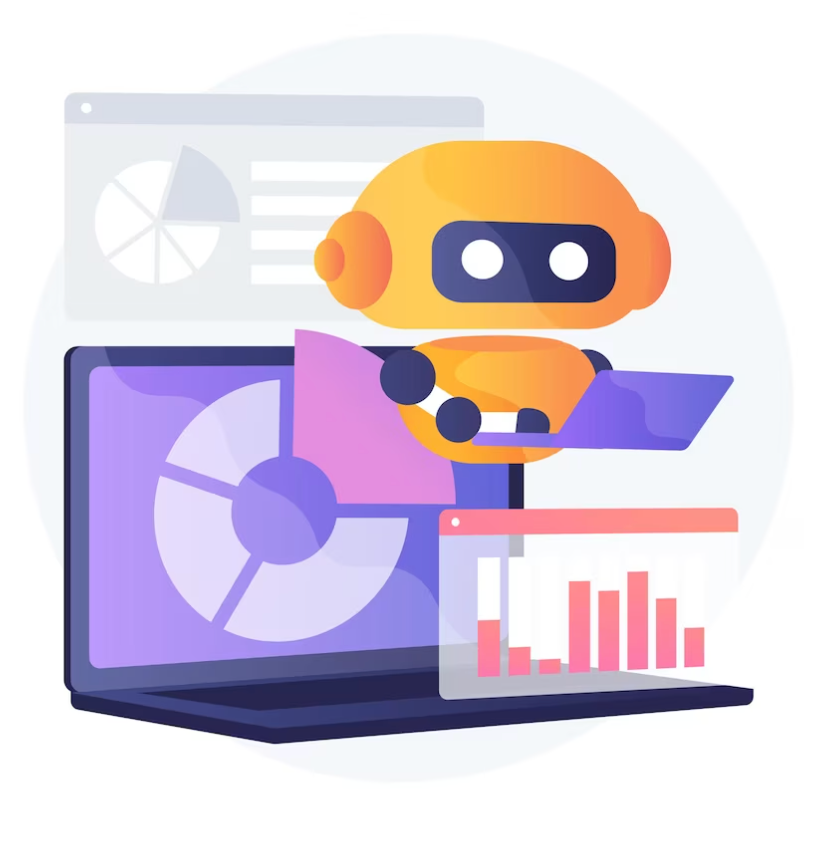 Here's an in-depth look at how AI can increase overall sales in a company:
1. AI in Sales Saves Time by Automating Tasks

Sales reps should focus primarily on selling. But, there is always some mundane task that needs to be taken care of. For instance, entering meeting and email notes into the CRM consumes a lot of time.

Surveys have shown that salespeople do real selling only a quarter of their time. But with AI, More than 50% of executives have admitted that using AI has increased their productivity by a high margin.
AI's role in sales is of paramount importance as it reduces the mundane work and cuts out unnecessary tasks that need no cognitive skills. It can track communications, queries and take meeting notes. This empowers the sales rep to focus on the core task of sales: digging into the customer's pain points.
AI tools that help you automate sales tasks:
Fireflies: With Fireflies.ai, you can log your hour-long meeting notes into the CRM directly. You can automatically record and transcribe your meetings across all major web conferencing apps  (Zoom, Webex, GMeet, Teams, and more). Then, you can search an hour-long meeting transcript with smart filters like date, metrics, next steps, action items, etc.
All you have to do is connect your calendar (Google or Outlook) with Fireflies. Then, Fireflies will autojoin the meetings that include a meeting URL. Or, you can manually invite fred@fireflies.ai to any session you'd like.
Salesforce: Salesforce helps in closing high-profit leads by boosting your win rates. It identifies and tracks opportunities that are most likely to get converted. Further, you can get updates about the pipeline trends and customer engagement behavior.
You can combine Salesforce with Fireflies and leverage the power of the captured data.  Integrate Fireflies with Salesforce to have calls automatically logged under the appropriate contact in Salesforce. In addition, Fireflies will include notes, transcripts, and recordings inside Salesforce.  
3. AI in Sales Increases Lead Closing Rate

An HBR report says sales teams that use AI increase their leads by 50%.
Above research shows that AI in sales effectively accomplished time-consuming tasks, which otherwise would have kept sales reps tied up. AI threw up data to zero in on prospects, do follow-ups, and schedule sales discovery calls with customers.
Further, AI tools help sales teams get predictive analysis of customers' buying behaviors. These analytics can track deals that have a higher chance of closing. Instead of depending on your vague instincts, you can use the data curated by AI.
The algorithm compiles data based on historical information and previous buying behavior (emails sent, queries, etc.). This can boost your sales team's productivity as it can focus on promising leads. Thus, artificial intelligence in sales boosts lead volume, helps teams focus by automating and augmenting tasks, gives accurate data, and aids in revenue generation.
3. Better Price Optimization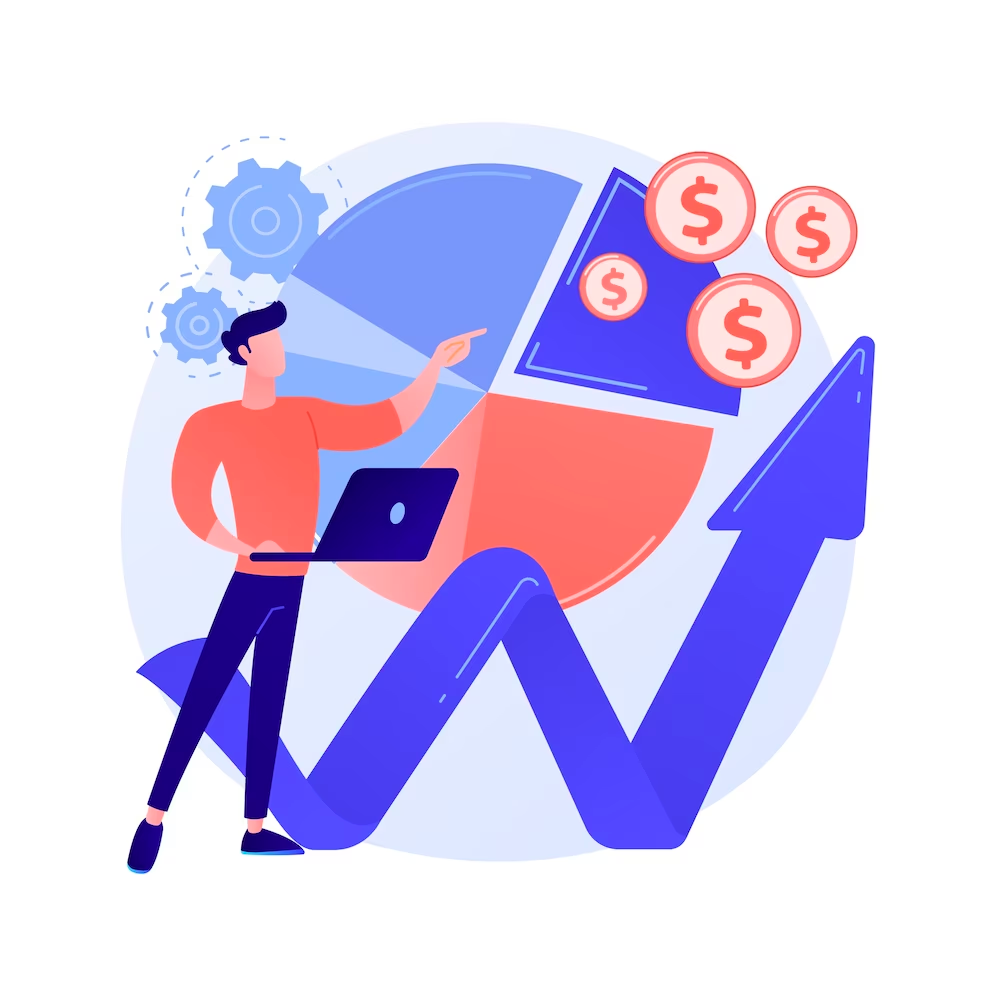 Discounts are effective time-sensitive sales tactics that increase conversion rates. But setting the right discount strategy is tricky.
With AI in sales, reps won't need any guesswork to set the optimum price. Machine learning can extract valuable insights from the sales data of customers.
The domains can include past successful transactions, location, size, timing (Q1 vs. Q4), annual revenues, private or public company, decision-makers (C-level or not), company size, the budget amount, industry of service/ operation, etc.
AI-enabled pricing is personalized and time-sensitive and helps bring in more customers. It also takes note of the margins by setting up pre-approved discounts.
Thus, instead of testing new prices every time, sales reps can deploy the highest converting price. AI not only moves the sales cycle forward but also enriches the customer experience. It eliminates endless back-and-forth negotiations that bring discomfort.
3. Using AI in Sales Increases Accuracy in Forecasting

Sales managers are often faced with the challenge of predicting the sales number each quarter. And why not? The whole performance, payroll, and hiring depend on it. Further, a single missed forecast can make a company lose credibility.
Artificial intelligence helps sales managers predict the next quarter's revenue with greater accuracy. This allows the sales team to plan better for the upcoming challenges.
It helps make optimal use of inventories and resources as per predictions. With AI-driven frameworks, sales managers can get a real-time view of the sales to know when to advance or park a sales deal.
Remember, the accuracy of the forecast depends on the quality and segmentation of the past sales data.
In a nutshell, managerial roles will become less analytical but remain critical. There are some places where AI does not fit. Some of these critical areas that leaders should focus on are:

Build a healthy and growing work culture.
Hire sales-fit people.
Foster relationships with customers, collaborators, and companies.
Set morals and ethics to guide the sales reps in their roles.
4. Cross-Sell and Up-Sell

Selling to your existing customer base increases the selling rate and sales volume. Cross-selling and up-selling work because they are an economical way to grow top-line revenue. But the challenge is to find out who to sell.
Either you can spend a hefty amount on marketing to those who don't buy or leverage AI in sales to segment customers that would accept an upgrade (upsell) or are willing to buy a new product from you (cross-sell).
That way, you will get valuable insights into customers ready to sign up for more or better services/products. Ultimately, you will witness a drop in your marketing costs and higher sales revenue.
5. Customer Engagement

A successful company thrives on the trust and loyalty of its customers.
These two qualities are the foundation of customer relationships. For sales reps, it is a challenge to keep customers engaged without some backup information. One missed chance, and the opportunity cost will rise.
Smart reps invest in robust AI tools to establish connections with the buyers. These tools provide immediate customer insights and needs. What's more, the sales rep can get information about the customer's previous interaction with the company. For instance, what solutions they use, how they came across your company or your website, what product they've previously engaged with, etc.
Further, AI in sales can score and highlight the most promising leads for the business. It can also provide necessary data to follow-up with them. As per research, sales reps can save up to 40% of their time spent collecting data. Thus, sales reps can focus on the leads that have higher chances of closing and rev up revenue.
An example of artificial intelligence in sales is chatbots. You must be familiar with chatbots embedded on a company's website. That's AI in action-guiding a potential buyer towards the sales funnel.
6. But, What About the Human Touch?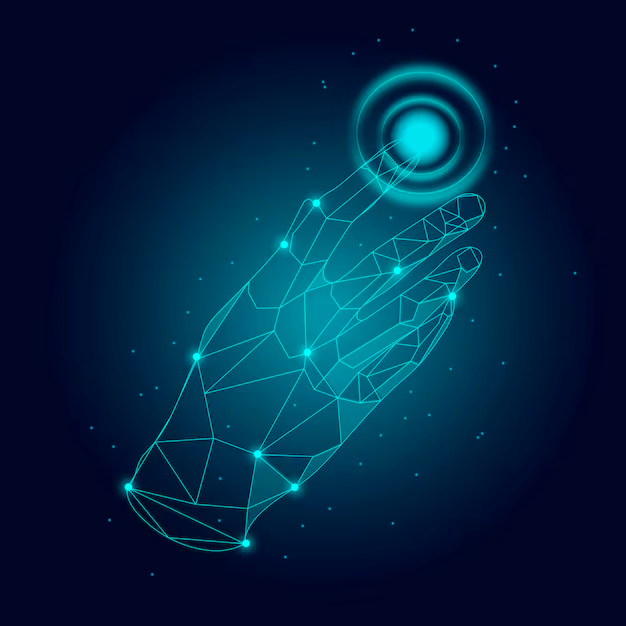 Clearly, AI in sales is efficient in conducting crucial tasks in sales without human intervention. Experts suggest that customers will manage 85% of their relationship with a company without any human interaction.
That's because buyers will depend on AI bots and online transaction options to carry out their purchases.
But does that mean the human touch will vanish from sales?
Experts say human touch will (should) persist. AI in marketing and sales is becoming increasingly flexible in accomplishing several tasks. But there are domains where humans will still thrive; building relationships, making judgment calls, clarifying ambiguity, and choosing what AI data to leverage.
The Future Lies In AI

You've to be smart using Artificial Intelligence in sales. Sure, AI is much more efficient in collecting, compiling, and managing databases; but relationships are formed with human interactions. The role of AI is to help you focus on the core aspect of sales; helping customers. That's where the value of human cognitive skills lies.  
---