Wondering how to take your business to new heights now that the pandemic 'seems' to be fading with the rollout of vaccines?
It's the perfect time to realign your fundamentals to the changes in the market, and building a healthy company culture should be a business's top priority because it directly affects your employees, and employees make your business successful.
A strong organizational culture acknowledges differences in shared beliefs, values, attitudes, and working styles, which in turn characterize your company's goals.
When a company cares about its working culture, three things happen:
Employees learn to develop better problem-solving skills,
Feel appreciated and rewarded for demonstrating the organization's values, and
Aspire towards better collaboration skills
Most importantly, a healthy organizational culture fosters well-being, productivity, happiness, and thus, results.
A survey of 1000+ CEOs and CFOs revealed that more than 90% said that culture was important at their firms, but only 15% believed their firm's corporate culture was where it needed to be.
This brings us to the central point of this article: A strong organizational culture is important, but how does a company build one?
Whether you're an employee or an employer, read on for our favorite organizational culture tips that businesses can start implementing immediately for better company culture.
Why Is Organizational Culture Important for a business' success?

Organizational culture is the powerhouse of a business ecosystem. A strong company culture that regularly aspires and evolves to get better significantly impacts a business's success.
An apt explanation comes from Frederick Herzberg's famous "Two-Factor theory". He mentions two sets of factors that affect the overall performance of a workplace, including organizational culture:
While the hygiene factors enable motivation at a workplace, the motivators depend on the culture of the company itself. Here are the top 4 ways in which a strong organizational culture affects the overall success of your business:
1. Increases Employee Engagement
Employee engagement defines the perception of employees about the nature of their work, how motivated they feel at work and their connection to the work and company.
Companies that feel their culture is healthy, are known to have higher employee engagement ratings than organizations with weak company culture. With higher employee engagement comes job satisfaction, which is a driving catalyst for how your business performs.
The culture of an organization also conditions employees' sense of belonging and influences their experience more than even the physical workspace, or even the tech they use.
Because ultimately, it is the intrinsic motivation that drives an employee to engage deeply with the work.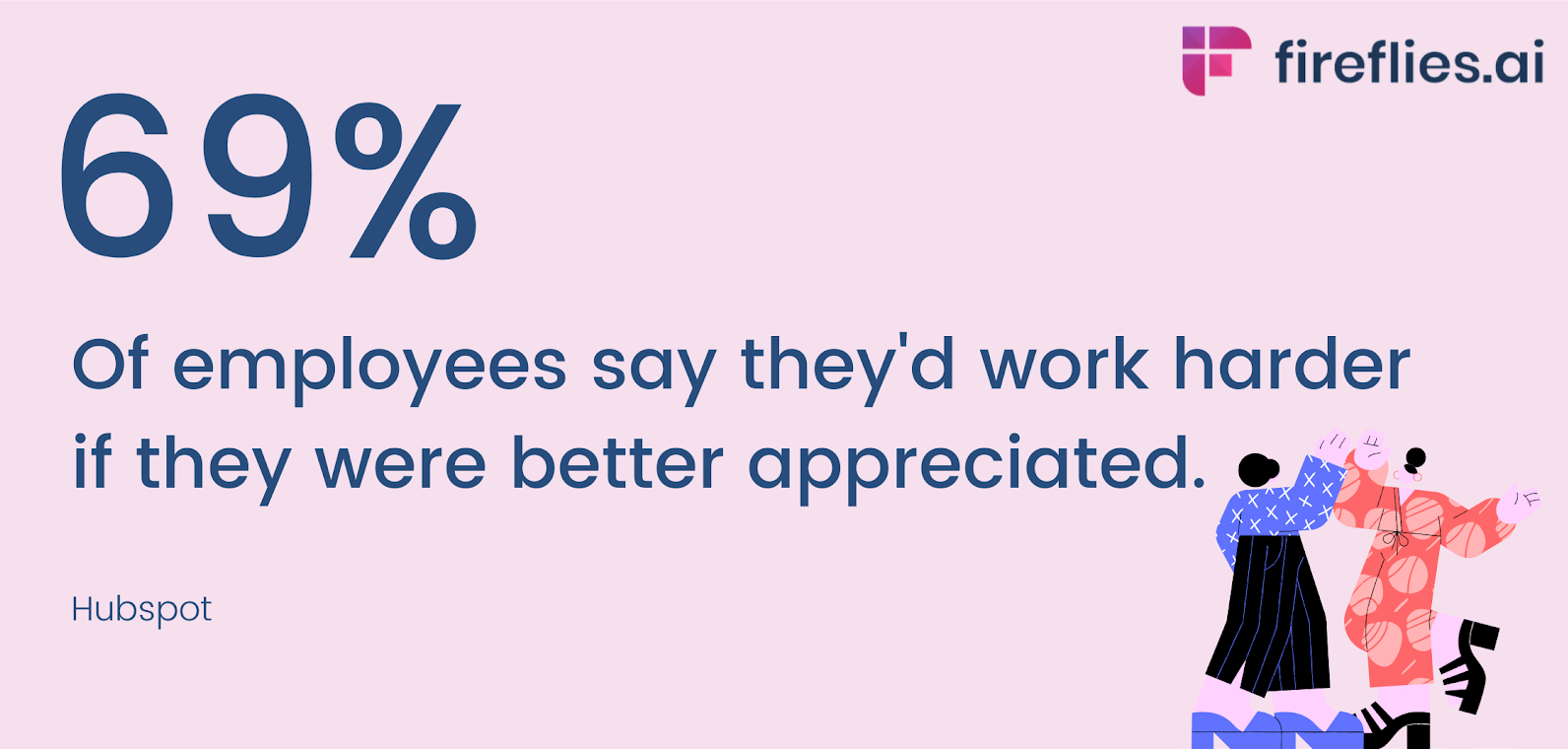 This helps them do better at their jobs because they care about it, and not because they'll get fired for not doing enough. Thus, a winning culture encourages employees to form a strong connection with their peers, the organization, and their role. It also enhances their work experience and increases their engagement.
2. Builds Your Employer's Brand
Whether you think about this often or not, your company has an employer's brand. From candidates who apply for job openings at your company to the ones who get hired, fired, or retired- everyone has a strong opinion about how your hiring processes reflect the 'way-things-work' at your company.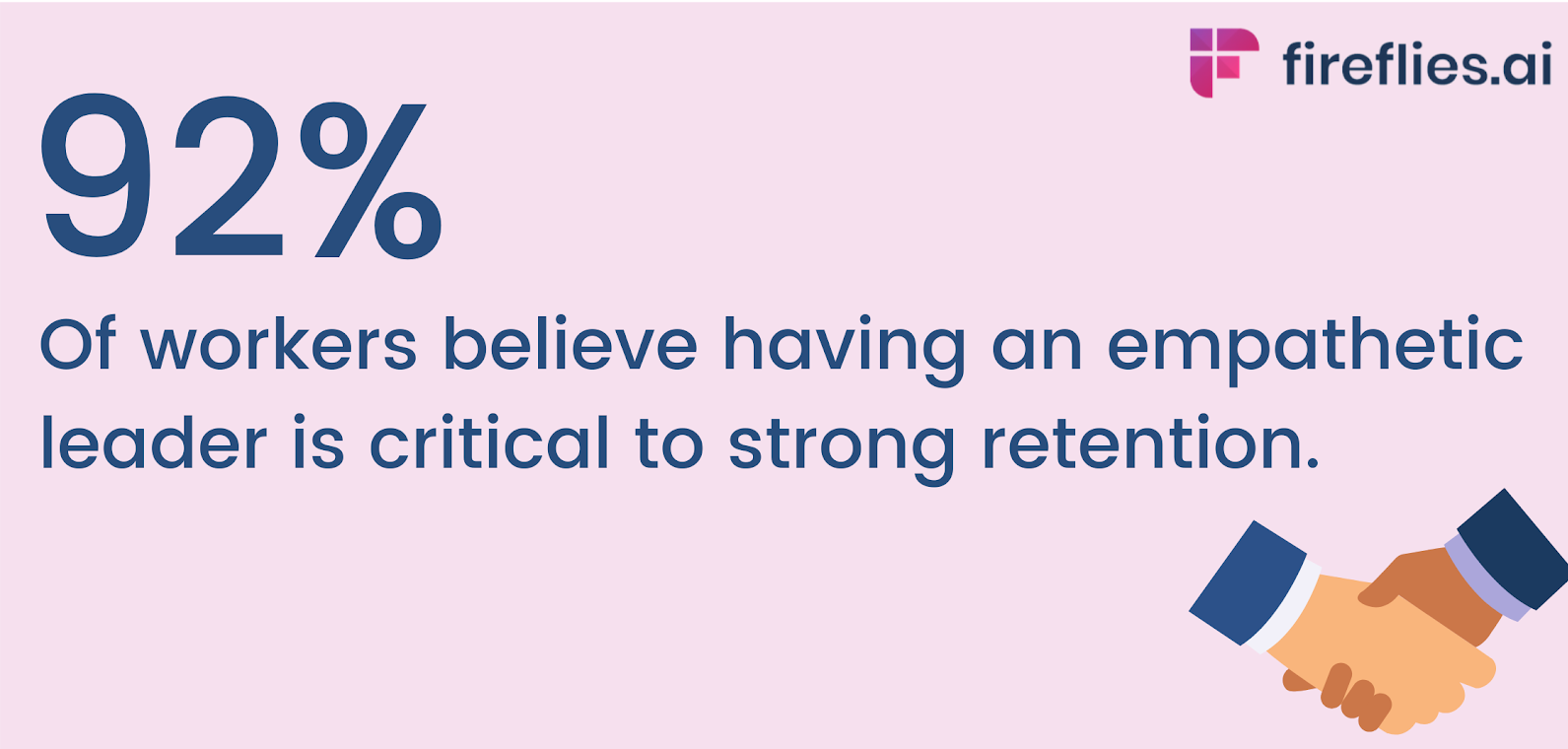 In the U.S, for example, more than one-third of employees claim they would pass on their ideal job opportunity if the company culture didn't appeal to them. In other words, the culture of your organization isn't something you can hide from people. Most employees/ prospective candidates get a sense of your organization based on their interactions almost immediately, and it shapes their decision.
Companies that create a positive candidate experience create overall goodness for their brand. In fact, a hiring process that is perceived to be meaningful can help organizations increase their quality of hiring by 70%.
3. Helps You Keep Your Best People
It's no rocket science that employees who feel like they're a part of a community value their jobs more, and thus stay at it. In a world that is more and more digital, a sense of belonging is what most applicants are looking for in a company.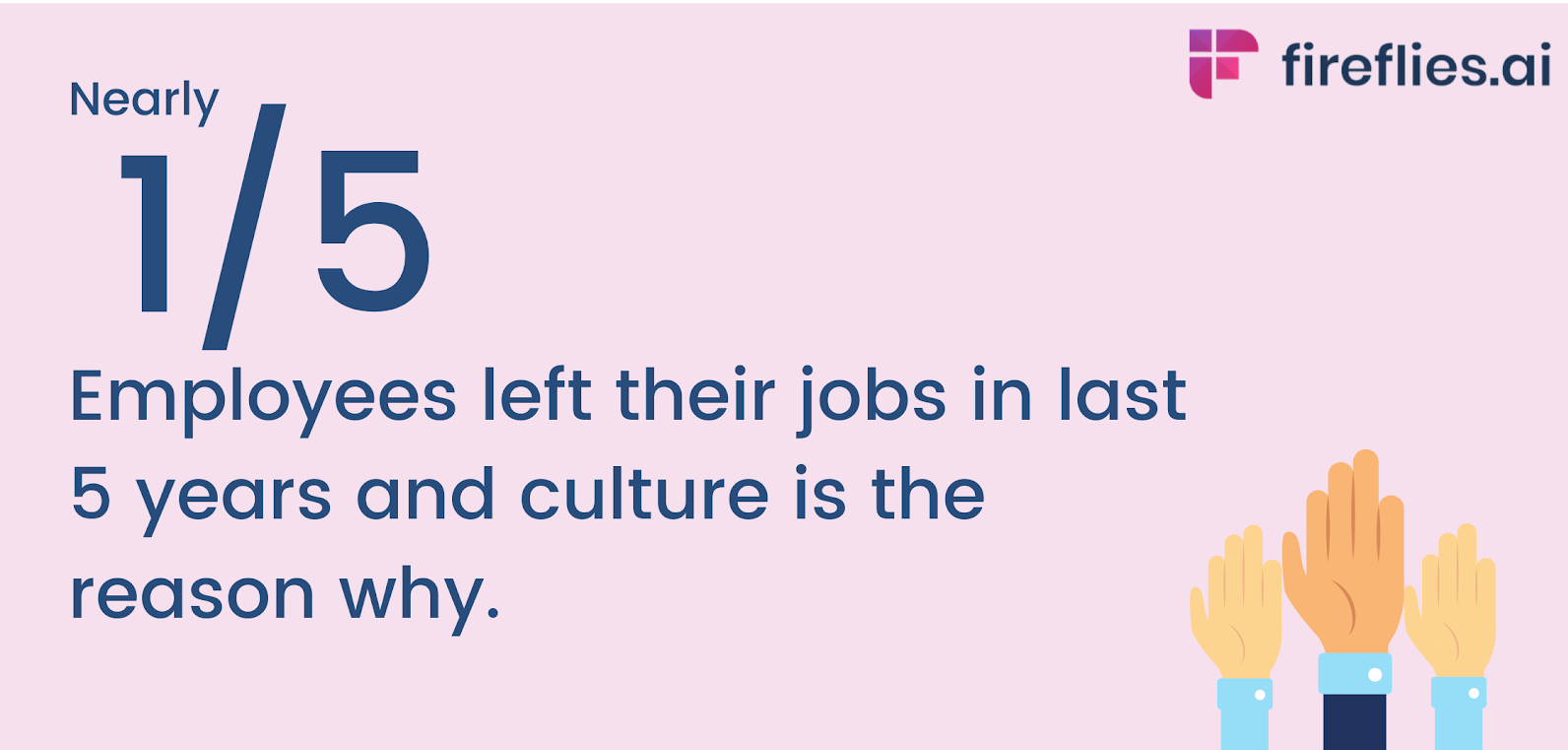 A company striving to create a better organizational culture should focus on building a corporate culture that promotes DEI (Diversity, Equity, and Inclusivity). Not feeling like a part of a company's culture or feeling like a 'misfit' is one of the top reasons why people leave their current jobs.

4. Increases Overall Productivity
Satisfied employees are more productive, work with more responsibility, and care about the outputs their contribution creates for the company.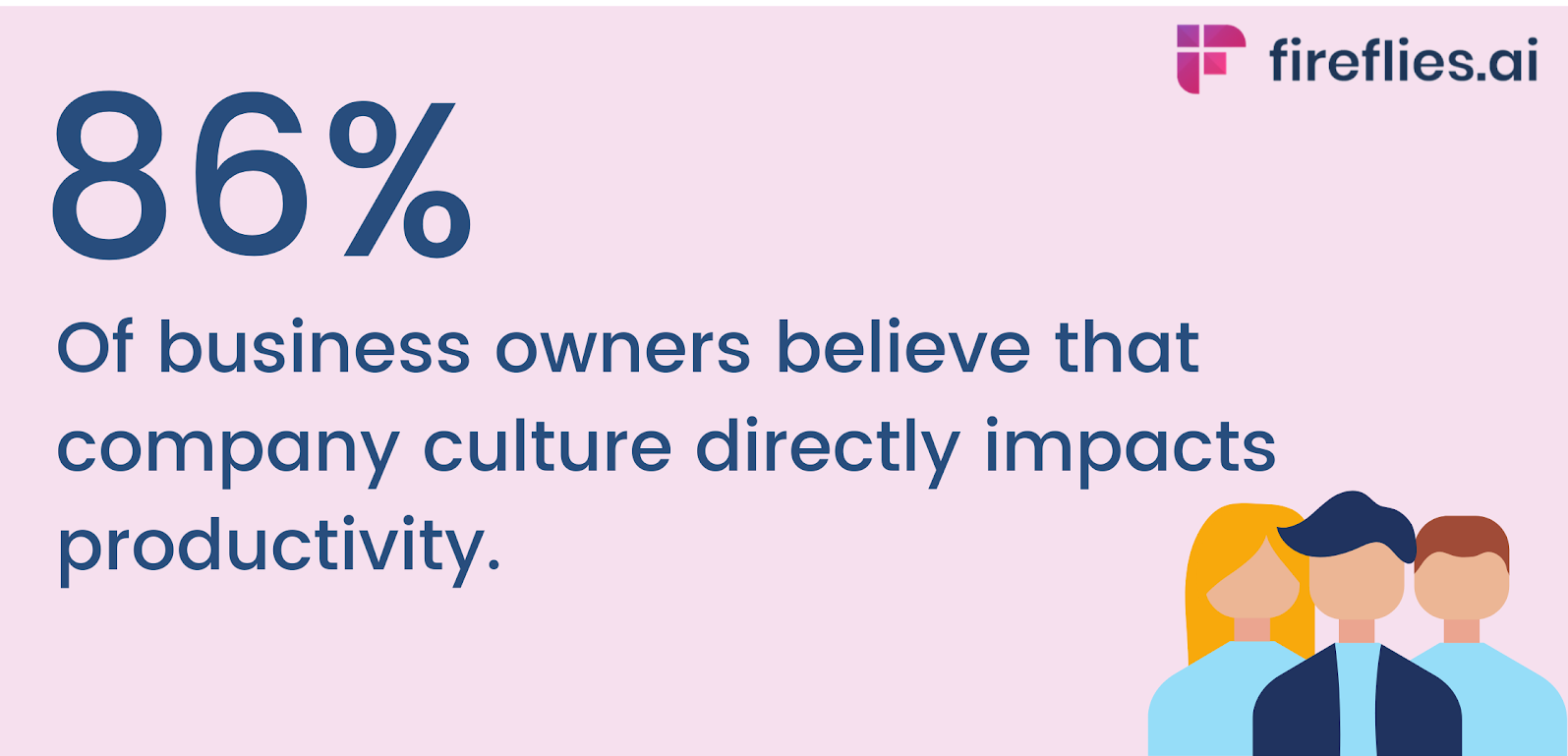 While a company's productivity is not on a linear scale and grows/changes with time, there are steps that leadership teams should take to guide their company culture in the same direction as its goals.
It is important to do that because if a company's organizational culture doesn't align with its goals, your company culture can seem disingenuous, drive away employees, and deter top-performing candidates.
Top 6 Tips For Building a Healthy Organizational Culture

1. Right Hiring
The USP of your product/service sets you apart in an overcrowded market. But the quality and engagement levels of your employees help you stand taller.
The corporate structure you practice as part of your organizational culture reflects that, and to create a healthy corporate structure is to hire the right people.
HR professionals agree that strong company culture is one of the best ways to attract potential employees, and the first time they experience it is during the hiring process.
Revisit your hiring processes to ensure they're relevant. Think of including more holistic yardsticks for the right candidate. For example, aspects like emotional intelligence should matter, or skills versus degree parameters should be considered during the selection process.
2. Build a Strong Employer's Brand.
Hiring the right people generally means finding the right fit from a bundle of resumes. But the way you hire people also contributes to the right hiring.
Apart from compensation and benefits offered, things like hiring processes, quickness of decision making, clear communication with a candidate, etc, define how attractive your job role seems.
Your hiring process reflects the 'way things work' at your company, and it goes a long way. For example, about 60% of employees reported that they referred an acquaintance or friend to a company that they were employed at (Jobvite).
Basically, a company reflects an employer's brand by default, and it is up to the leadership to shape it right. Experiment with your hiring processes, introduce creative ways of candidate selection, engage with potential employees respectfully, and keep the communication line clear and prompt.
3. Retain good people
Retaining good people is equally important as hiring the right ones. The teams you build work on the outputs you envision for your company.
Consider the amount of time, resources, and money that goes into onboarding and training a new employee. Poor employee retention or a high employee turnover rate means spending more on resources required for training new employees.
Knowing and managing your company's employee turnover rate is essential for understanding the challenges you face as a recruiter. The insights you gain from its analysis can help you introduce behaviors that favor retention.
For example, HR policies could include employee engagement budgets, and a survey could be done with the workforce to understand the difficulties they face and work towards building an organizational culture that incorporates diversity.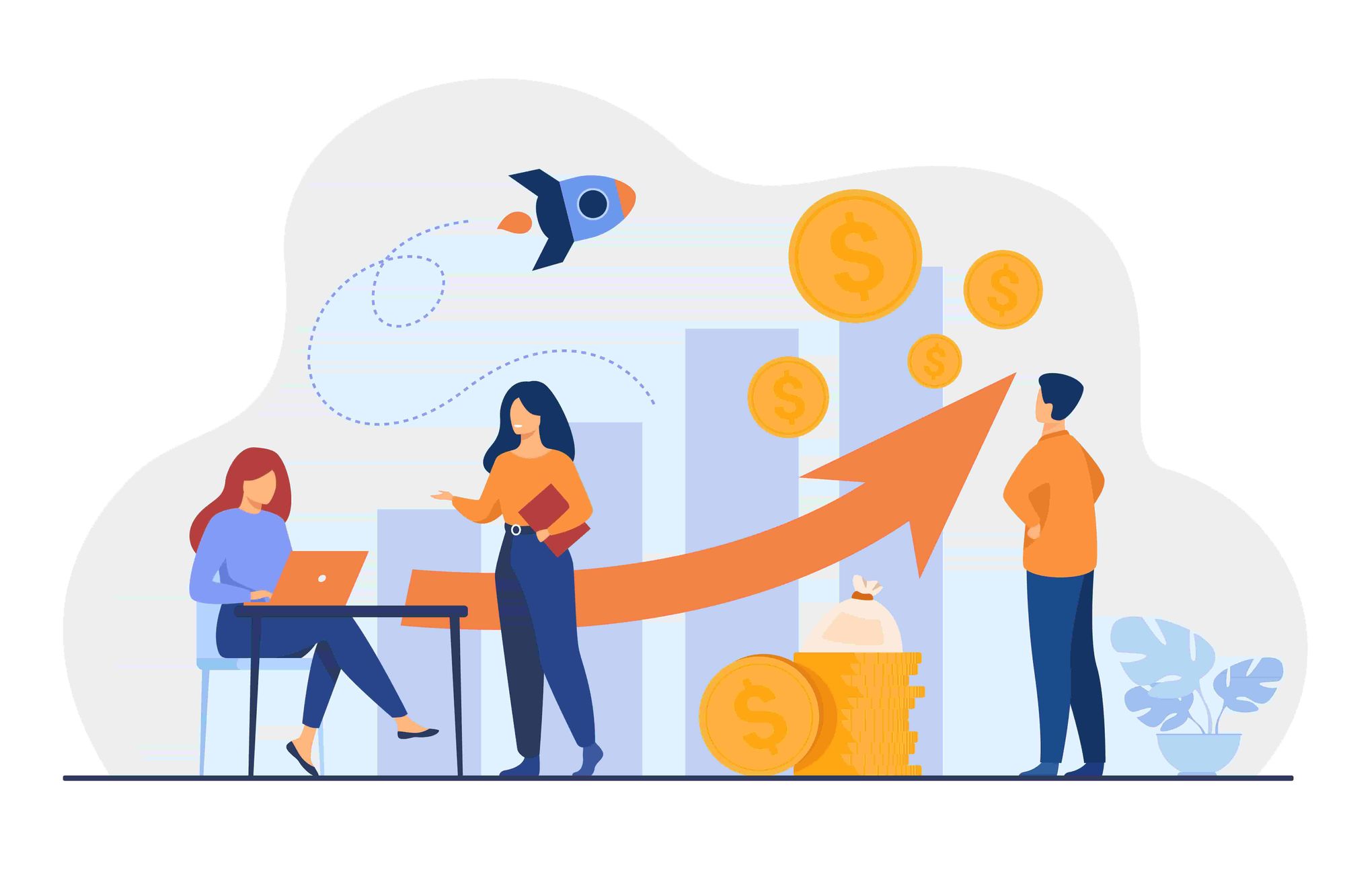 4. Consider Your Leadership Style
Good leadership is a top of the pyramid skill that compliments the core of your company's vision. While it is a process of lifelong learning and experiences, leadership skills can be honed by those who care to try.
In 2018, a three-year-long study by the Harvard Business Review discovered that a manager's leadership style was responsible for 30% of the company's bottom-line profitability. How leadership functions within teams directly affect people's sense of belonging and motivation.
Here are a few ways in which leadership style directly affects a company:
Increases employee engagement and retention
Improves communication, collaboration, and teamwork.
Heightens personal and team effectiveness
Positions you as a strategic leader and an asset to the organization
Better equips you to develop other leaders
There is no 'right' leadership style as each company has a unique ecosystem. But the end goal of all leadership styles is to: inspire participation, appreciate creativity, and motivate people to achieve better productivity.
5. Embrace Transparency
No matter what the size of your company, transparency is critical to a healthy organizational culture. Humans strive to excel at things they care about. Employees unaware of their organization's values, vision, or goals feel disconnected from the collective ambition of a company and hinder productivity and motivation.
When the leaders of your company demonstrate transparency, they spread a sense of equality in the work dynamic. This helps employees feel like they're part of a fair and just workspace. Not only this fosters better problem-solving skills among teams but also encourages teams to collaborate more effectively.
The first step towards building a transparent organizational culture is to have a communication strategy. Have daily, weekly, monthly or even quarterly touchpoints that pick up pre-defined agendas. While it's important to give this process some thought and pre-plan it, always leave space for unexpected changes or impromptu agendas that grow organically within a company.
A few other healthy practices include transparency about pay scales within your company, sharing insights about the company's rising/declining profits, employee engagement activities beyond work, etc.
6. Establish Healthy Habits
While building the 'right' habits is easier said than done, the good news is that there is no better time to build habits than during times of rapid change. A lot has changed and is still changing in the aftermath of the COVID-19 pandemic. Your company should be utilizing this time to re-form certain workplace habits that you know didn't work very well earlier.
Because habits are automatic behaviors that occur in response to a recurring cue in the environment, it's vital to create audit-like check-ins. While it's very easy to come up with exciting plans in a casual team meeting, sticking to those plans is where the golden egg lies.
To promote healthy habits in your workspace, start with micro-habits. While it's important to be ambitious, it is equally important to start small.
Last two cents

A healthy culture defines a company and makes a huge difference when it comes to keeping employees happy and productive.
While it may take some time to build the organizational culture you envision for your company, the only way to achieve that goal is to take the first step.
A healthy culture requires strategic and regular effort. To create a sense of collective good, try to include everybody ( emails or in-person) in the discussions surrounding company culture. Take suggestions from your team and incorporate the ones that align with the company goals.
Have unique ideas that helped your company's organizational culture grow? Tell us in the comments below.
Read next