You wake up in the morning with the sun. You head to work  and waste 45 minutes in traffic, thinking about the benefits of working remotely that you could instead enjoy.  On your way back home, you run into some more traffic while your brain is still thinking about the client meeting you had that could have easily been an email. You reach home, mingle with the family, eat and sleep. You do this every day for 5 days a week till retirement.
Making a living is exhausting, costly and tedious. On average, across the globe, a worker spends nearly 70 minutes a day commuting. Because of this, employees get to spend less time taking care of themselves and working towards their personal goals.
Start-ups these days depend a lot on an individual's output than on a team's collective productivity to make operations more cost-effective and less susceptible to errors. With this, there comes an advertent need for remote work culture.
Imagine…
Sitting in your PJs and working on a spreadsheet while your favorite band plays in the background. On top of that, think of the flexible working hours that remote work culture offers.
Too tired after responding to emails? Just take a nap! Snack whenever and whatever you feel like. Heck, even go for a walk and come back home fresh and sharp to get back to work. These are some benefits of working remotely that tempt a regular employee. According to a study, 74% of workers would switch jobs for the opportunity to work off-site more often.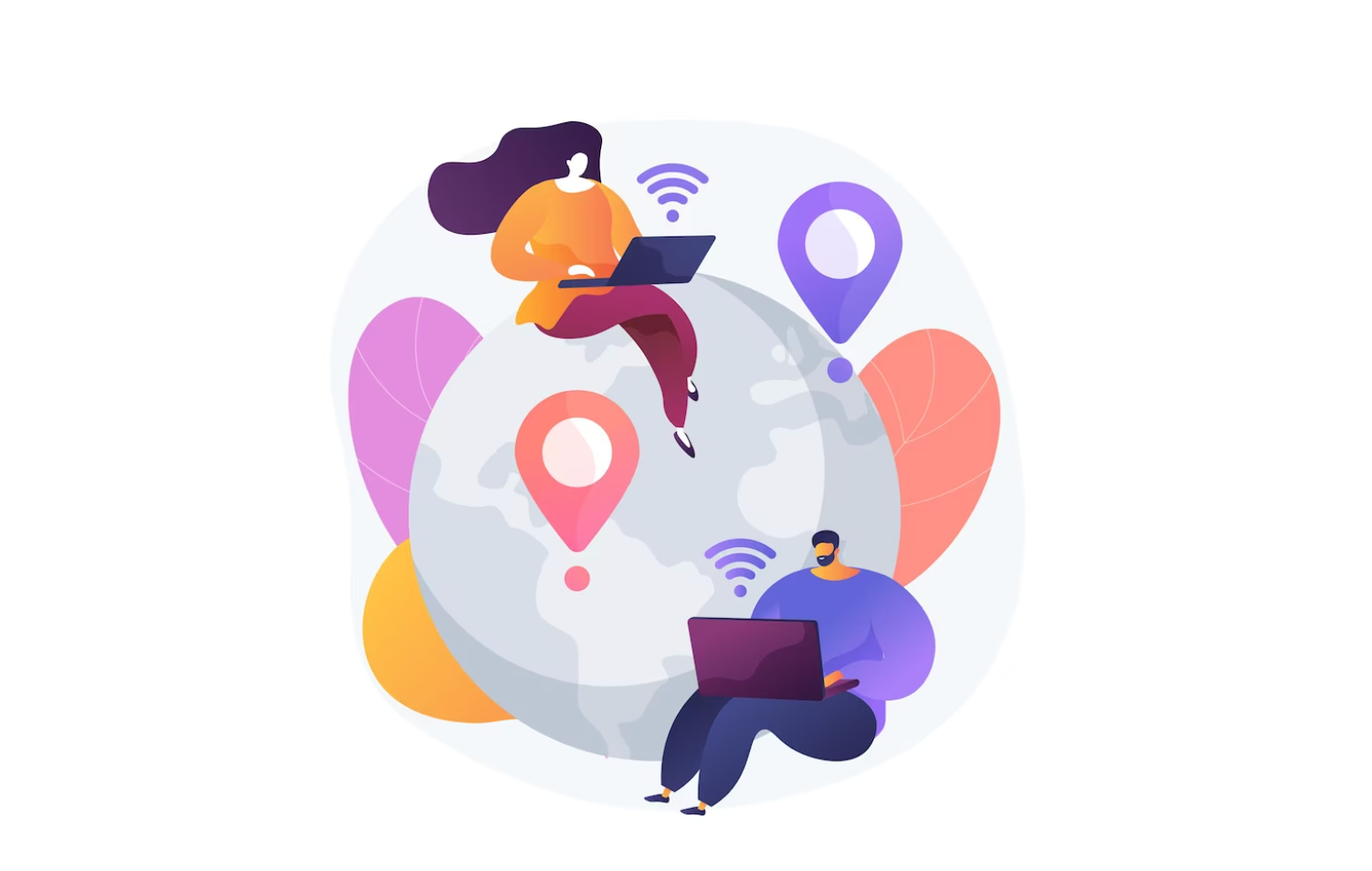 What Does Remote Work Mean?
Remote work refers to the ability to work from anywhere. Initially provided by corporates as one of the perks -working from home- has now become a full-fledged movement.
It is a lifestyle, being adopted by many employees, that does not involve being bound to one specific location to work.Instead of commuting to an office every day, to work from a designated work station, employees working remotely can fulfill their official duties from wherever they want to.
Remote work not only allows people to save time and energy on commute but also offers its biggest advantage in the fact that people have the flexibility to work in a way that their professional and personal life can coexist peacefully. Working remotely does not necessarily mean staying at home and fulfilling your typical 9 to 5 job from there. There are more than a couple of ways it can be accomplished.
Telecommuting and Telework
Many job seekers want to work from home without compromising on perks such as income stability, employee benefits, or fear of self-employment tax. If one chooses to work as a telecommuter, they get to enjoy all the perks while working from a virtual office.Teleworkers are linked via video con software to their colleagues, clients, and peers so that the communication flow is not disrupted. This also ensures the provision of quality and stable work from the employer's end. To promote the culture of telecommuting, many companies invest in setting up a workstation at the teleworker's choice of the remote workplace.
Accountant, administrative assistant, architect, auditor, consultant, journalist, programmer, psychologist, training designer, transcriptionist are a few jobs that are associated with telecommuting.
Full-Time Remote Work
Full-time remote working allows the workers to decide their working hours. A traditional 9 to 5 job might not suit anyone. For those people, it is best to choose the option of full-time remote work. One huge benefit that even the employers avail from this option is that they can hire a remote worker from across the globe.
Overhead costs are significantly reduced and no hindrances occur in the smooth functioning of the operations. Tech developers, digital marketers of all sorts, business consultants are some professions that provide this option of remote work.
Freelancing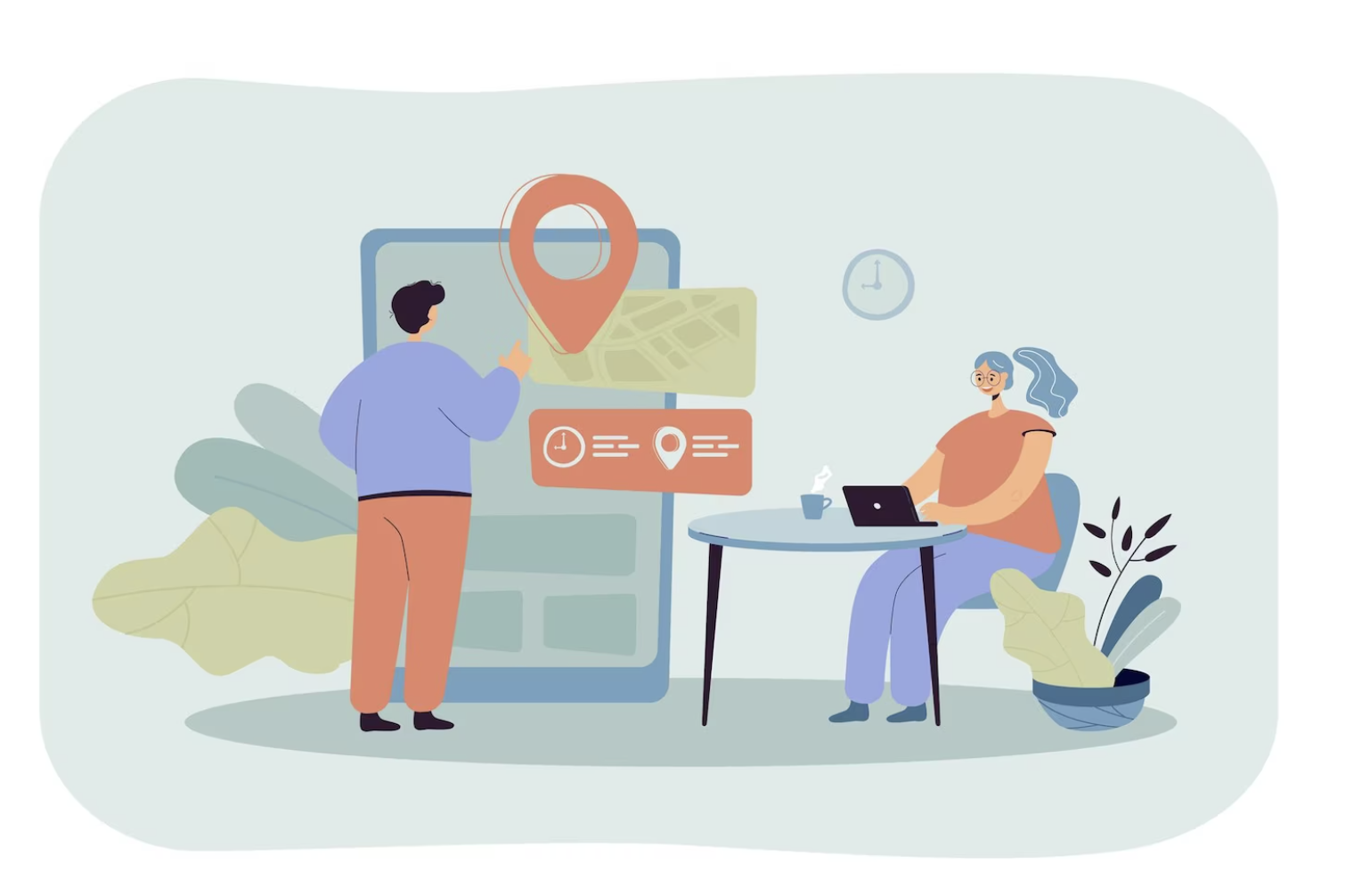 This is very similar to a contractual job but provides more control over the kind and bulk of work you choose. Many freelancers even work as a sole proprietor and run it as a full-fledged business.
This enables them to expand their work operations just like any other business but with more flexibility of the working hours and even the kind of work they want to do. The pricing and fees can also vary from one project to another as long as there are relevant tools and resources at your disposal.
Benefits of Remote Working for Employees
1. You Avoid the Stressful Commute
Not only does it consume a significant chunk of your time it can also get quite aggravating driving to work 5 days a week. It is even grimmer for people who have to deal with traffic.
Since you are commuting to work via your car, you are also adding extra miles on it. This depreciates the value of your vehicle and increases the maintenance costs.
When you are working remotely, the only commute you have to do is within your house. This way you can completely avoid the commute related stress.
2. You can Set Up Your Office Anywhere
Not every employee gets an office with a view. Heck, most of the employees sit in their cubicles that don't even have a view. But with remote work, you can set up your office anywhere, can work from the comfort of your bedroom, or set up your system in the living room.
It does not even have to stay limited to your own house. You can work while traveling, while relaxing in a garden or while watching the sunset on your terrace.
You can even stay in the company of your pets and loved ones while working remotely. Just make sure the workflow remains unaffected wherever you are.
3. You Have Flexible Working Hours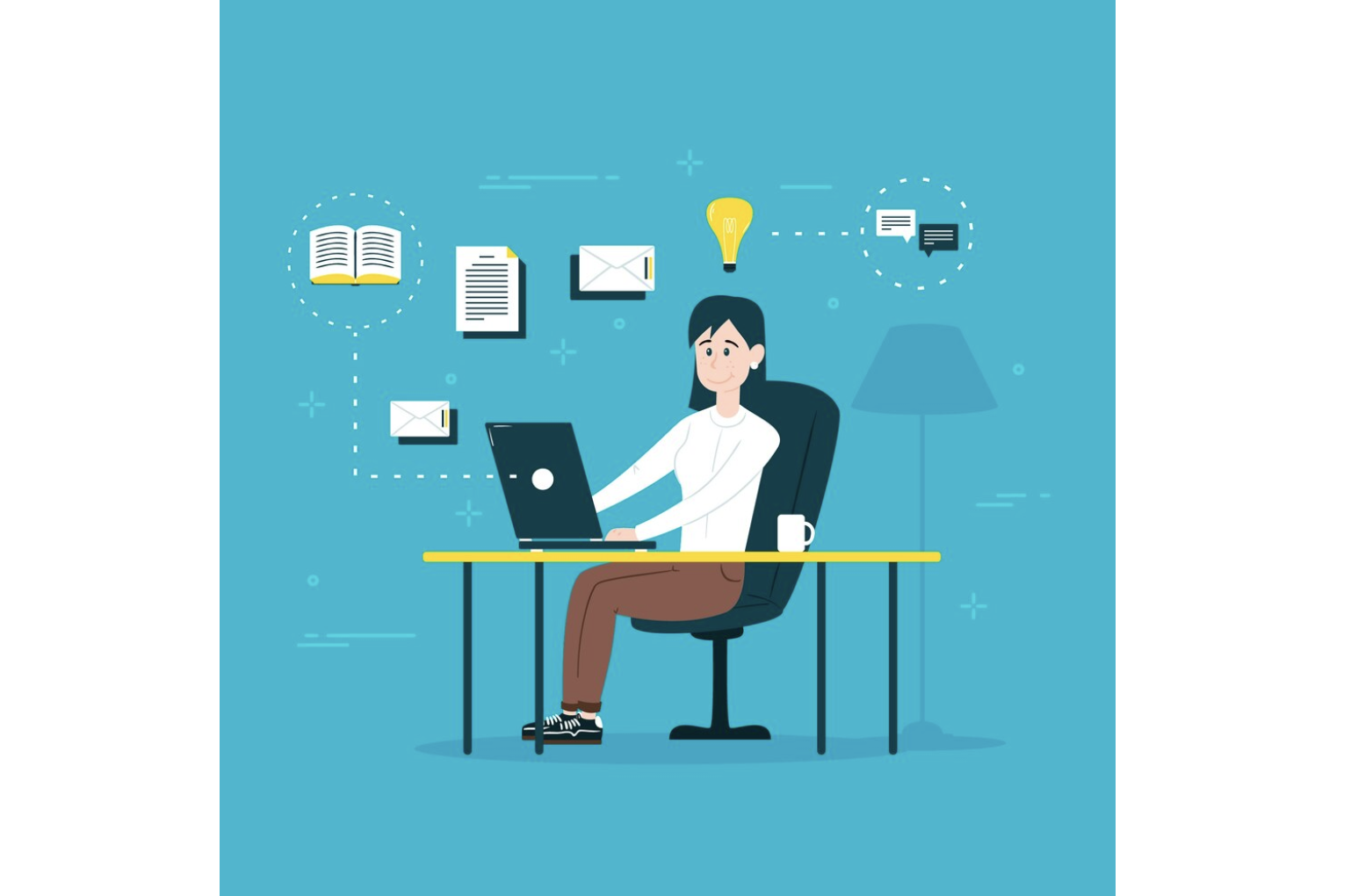 One of the best things that remote work culture has achieved is to topple the traditional 9 to 5 work schedule. As a remote employee, you can make your hours and work in shifts and for as long as you feel like. People who live to stay up at night and work, this is your time to shine!
The breaks you take between tasks can last for more than just 10 minutes. And in those breaks, you can tend to your pets or kids, go out for a walk, brew some fresh coffee, catch something on Netflix or even upgrade your skills by taking up courses online.
The possibilities of utilizing your remote work breaks are endless!
4. You Eat Healthy More Often
Rushing to work early morning at times causes some people to miss out on a nutritious breakfast. Even at work, you'd find yourself munching unnecessarily on unhealthy junk just to kill time. One even loses the track of cups of coffee guzzled at work in a single day.
Remote work allows you to cook healthy meals and snacks in your kitchen using the ingredients of your liking. So instead of placing an order via Uber Eats to gorge on high-calorie food, you can simply walk in your kitchen and grab something healthy to eat.
5. You Sleep Well
A healthy sleep cycle ensures strong immunity and impeccable concentration. Health experts recommend sleeping 8 hours a day but according to Glassdoor, around 74% of workers in the US get less than 8 hours of sleep every night.  
Since commute time is avoided during remote work, you can spend those extra hours in bed, getting some much-needed rest.
6. You Save Money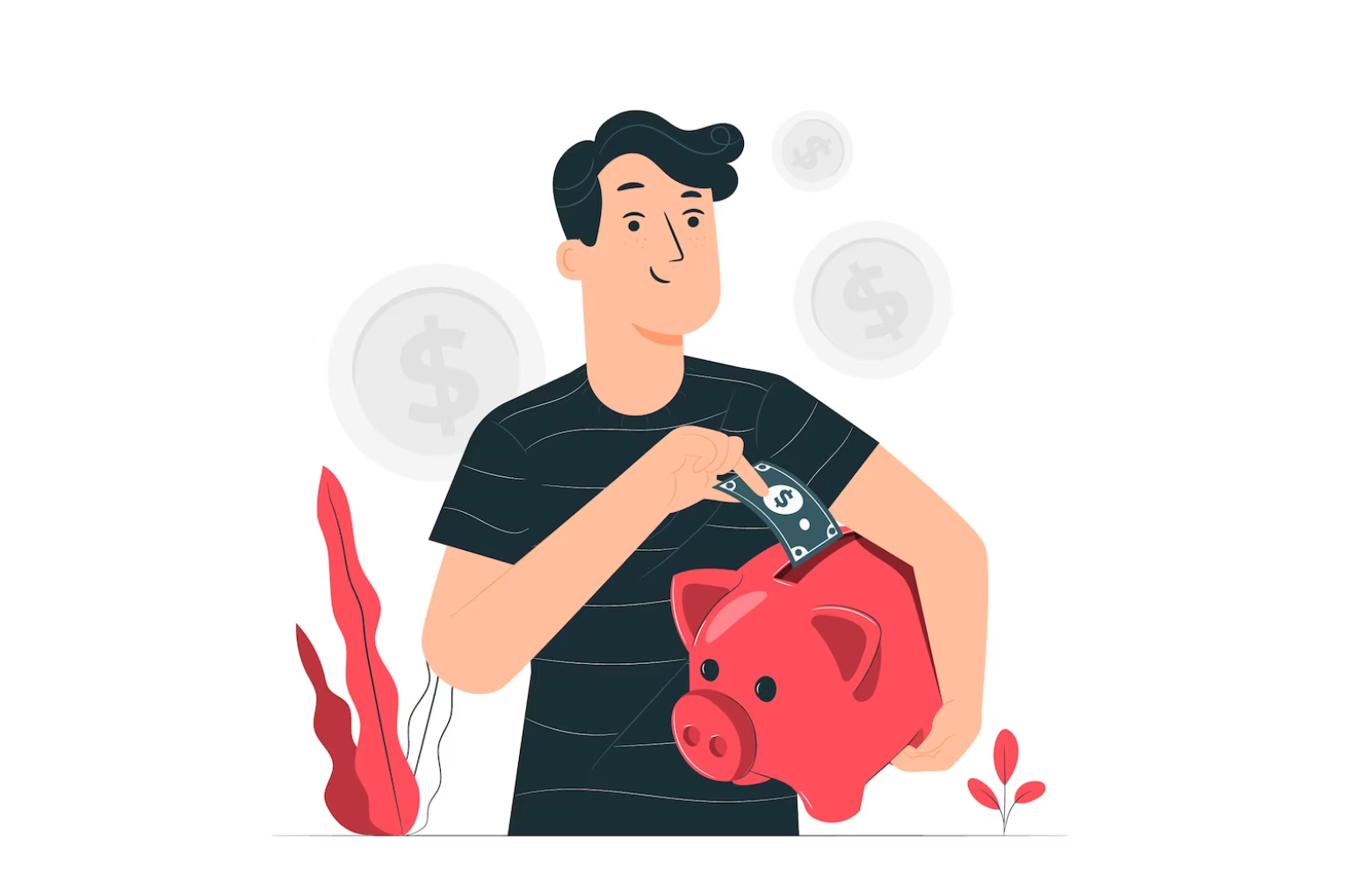 No commute means lesser fuel and car maintenance charges. Access to healthy, home-cooked food means you end up spending significantly less on consuming packaged food. Since you are remotely working, there is no formal dress code to be followed. This all means you end up saving more money.
7. You Learn New Skills
Whatever time you save by avoiding the commute and after having streamlined your remote work routine, you can indulge in hobbies that you have not picked up since ages. You can even learn new skills that can be applied to your work.
The  Internet is full of useful resources that you can use to enhance your skills and knowledge.
8. You Stay More Focused
With all the time you save and with the ease of working in the conditions that are more favorable and homely to you, you are bound to stay focused. Healthy sleep will contribute to a sorted mind which in turn will help you stay alert.
Initially, it might get a bit tough while setting up the remote work and staying away from the temptation of taking short frequent breaks. But once that is sorted, you will be even more motivated than you were while working from the office.
9. You Can Avoid Office Politics
Let's face it, nobody enjoys being a victim of office politics. No matter how great an organization is, the idle chatting and water cooler conversations end up creating grapevines.
Gossiping and posturing often lead to ugly situations that end up disrupting the working atmosphere. But in remote work setups, as opposed to traditional work culture, there is no gossiping and loose talking. It's a huge bonus for everyone involved, isn't it?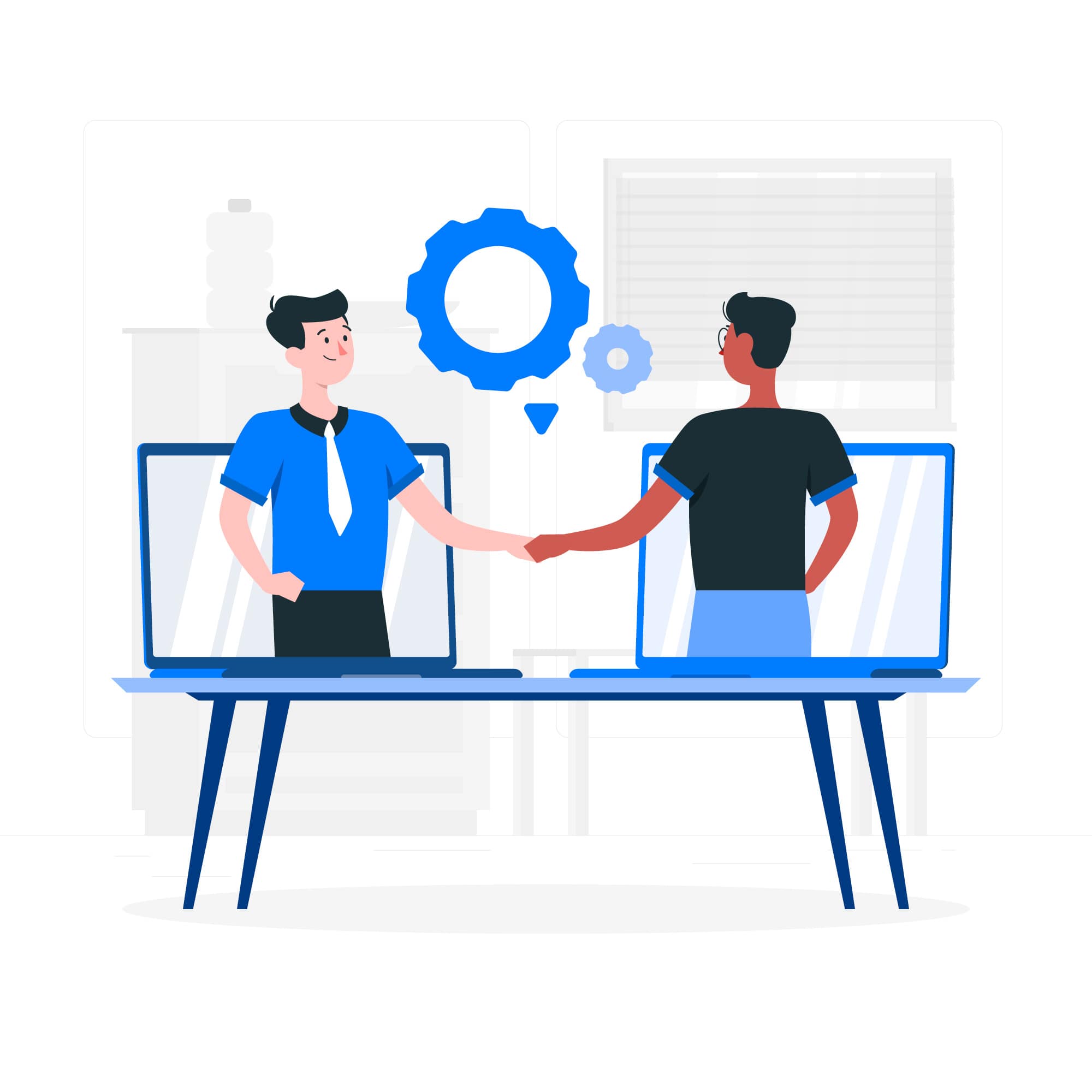 10. It Is Better For The Environment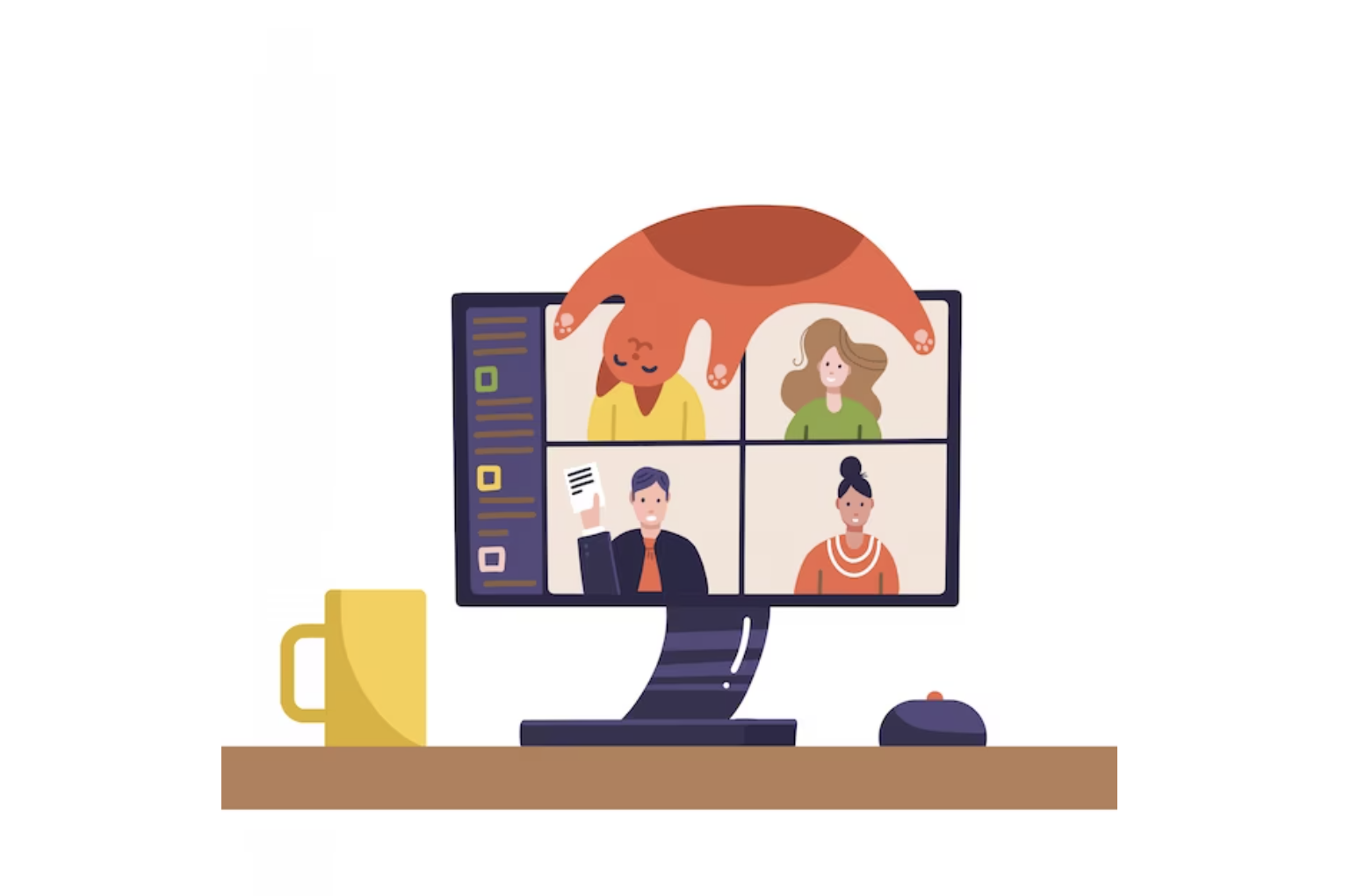 Work commutes not only stress out employees but have significant negative effects on the environment as well. Additionally, Multinational corporations housing hundreds of employees in buildings leave behind a huge carbon footprint.
Remote work culture puts no stress on the environment as it becomes a part of your homely lifestyle.
Benefits of Remote Working for Employers
It is estimated that soon, the US's half of the workforce will be remote. Even in Europe, remote workers have gone up from 7.7 % to 9.8 % in the last 10 years. With companies becoming more and more aware that even the employees are more productive and happy when it comes to working remotely, it is just a matter of time a service-based workforce will go completely remote.
The following are the benefits that employers enjoy with remote working.
1. Surge In Productivity
While many believe that a remote work environment is less productive, the contrary is true. Remote workers can set up their station wherever they want and work under conditions that bring out the best in them.
No corporate training involves bringing out the best from employees by their work location. But remote work culture offers low distractions which in turn causes high productivity.
2. Low Overhead Costs
Since there is no office setup involved, expenditure is drastically reduced. Companies end up saving tons of money on office rent, equipment and even on certain monetary perks such as travel allowance.
3. Less Absenteeism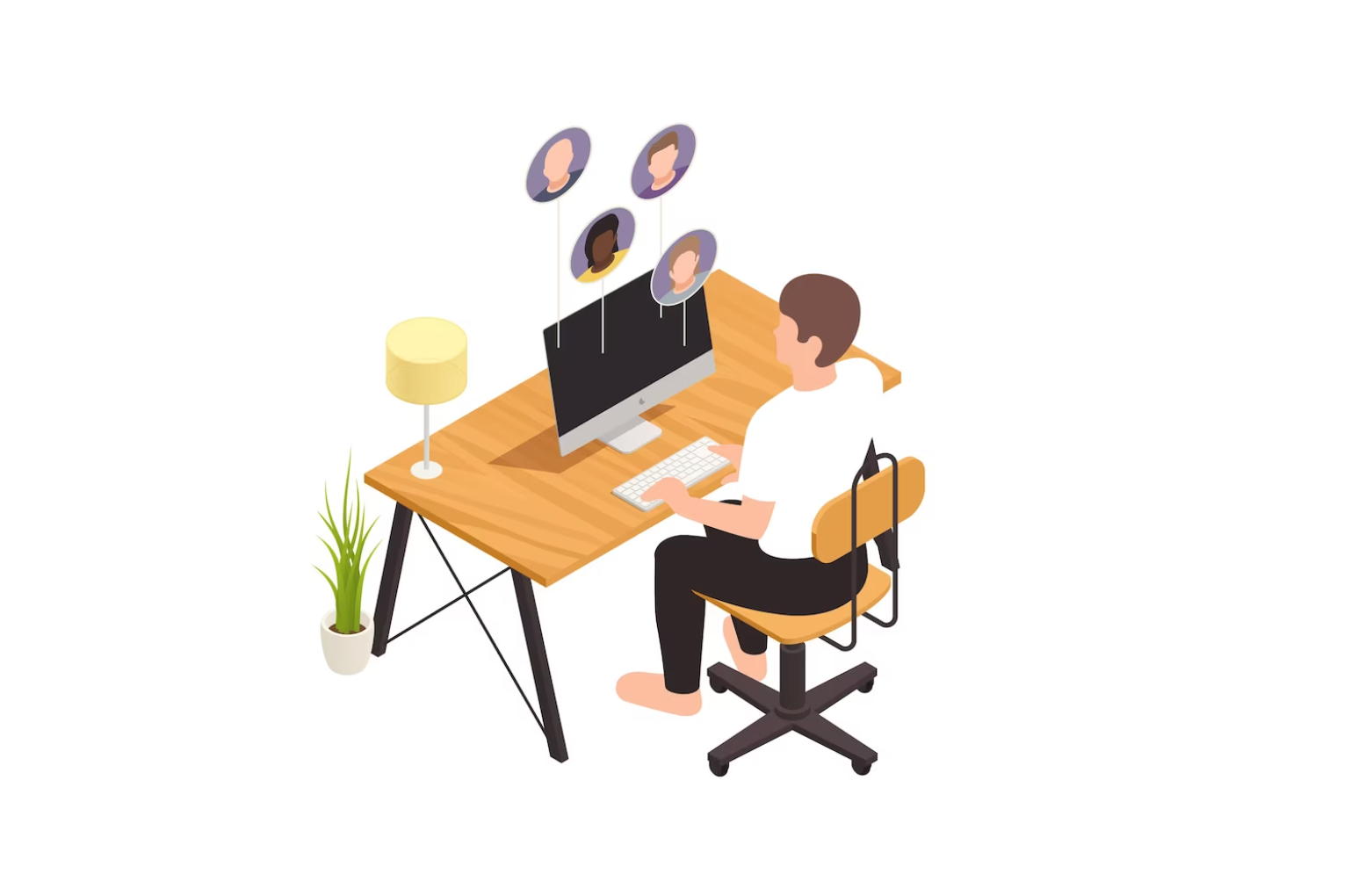 There is no commute involved during rush hour, there is no case of absenteeism in a remote work setup. Employees can even start their day within an hour of waking up and may well be happy to stay an extra five minutes to finish off any tasks.
4. Work Can Be Done Round The Clock
By hiring people located in different time zones trained to do the same job, operations can be run round the clock. This is great for huge businesses with a larger customer base that is scattered across the globe.
This would also mean that having representatives in different time zones, there will be someone always available to solve the client's query. It is also not so difficult to work with your remote team across time zones, only if you follow some tips and ground rules.
5. Employees Can Be Hired From Across The Globe
A diverse team can be set up by hiring talented people from all over the world. If a US-based company has set up an operation in say, Malaysia, hiring a native would be much easier and cheaper than sending a trained employee from the USA. Also, hiring remote workers proficient in a regional language can help customer service needs to be met; increasing customer satisfaction and brand loyalty.
6. High Employee Retention
One of the reasons companies lose employees is when they move. With remote work, there is absolutely no reason for an employee to let go of the company they are working at. For employers as well, the workflow is not affected in a remote setup irrespective of the location the remote employee is working from.
7. Access To A Bigger Talent Pool
Staff can be hired from literally anywhere in the world, irrespective of the borders and time zones. This also gives companies access to a bigger talent pool and they can choose the best of the best.
8. Getting Pre-trained Employees
Remote work implies that companies will have access to workers who already possess the skill sets required for the advertised job profile. Since employers won't have to compromise on the quality of staff and shell out extra resources to train them, they can cut down training costs completely.
9. It Has Never Been So Easy
This is the best time for employers to go remote as they have technology at their disposal to streamline the work and keep a tab on the availability of remote workers. With the internet becoming an essential commodity in more than half of the world, connecting with the remote employee will never be an issue. Fresh employees can easily be trained virtually and incorporated into the system without even delay of a moment.
Tons of tools are available on the internet for web-conferencing, chatting, scheduling, tracking, etc. that can help organizations streamline their remote operations. Here at Fireflies, we have developed a system that will help you take meeting notes seamlessly, thus saving on training costs. The recorded transcriptions help you keep a record of official conversations. This way no communication goes unnoticed.
10. Healthy And Happy Employees
The complete well-being of an employee is imperative for an organization as it directly affects the productivity and in turn, the revenue. It has already been established that an average remote employee is less stressed and more motivated than its office-going counterpart.
In Conclusion
Remote working is a trend that is here to stay and will dominate the office landscape in years to come with many companies already reaping its benefits. The best way to go forward for companies is to analyze how productivity can be ensured while working remotely.
Toptal has a great mini-assessment to check if your company is ready to work remotely that you should definitely check out.
For remote employees to stay productive, it is recommended to set up a dedicated workstation. This is your work only area. So once you have sat down to work, your family members or roommates should know that you are not to be bothered.
Learning the necessary tools that you will require and having easy access to them will help you work collaboratively with the team. Having an accountability buddy is another good option. You can check in with them regularly, bounce ideas, or even vent out if required.