Introducing our latest Fireflies-Slack integration, which lets you send automated meeting notes and summaries to a Slack channel right after the meeting.

With this Slack integration, you can:
Get automated meeting notes after every meeting so you can focus on the discussion and not on taking notes.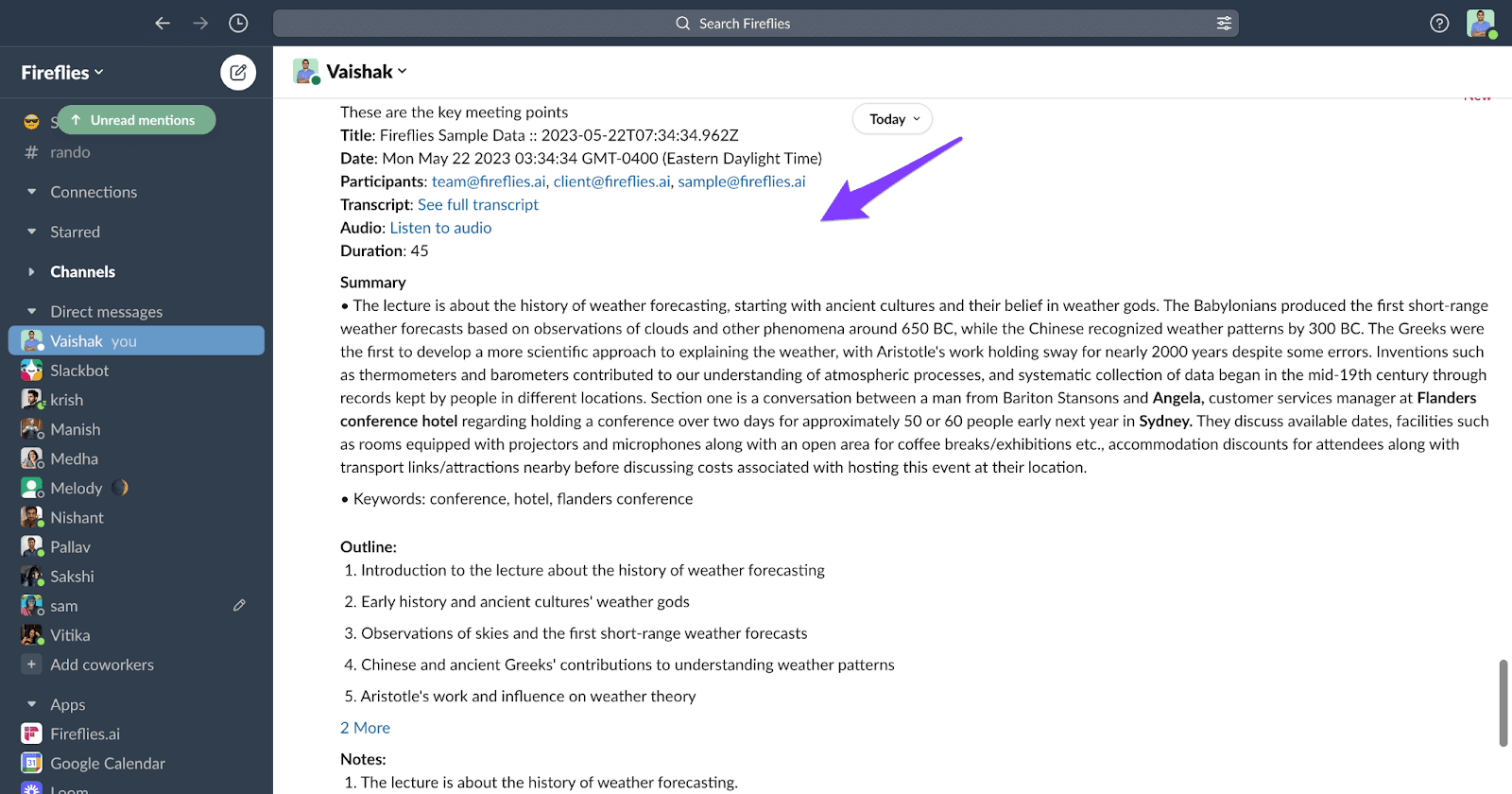 2. Create a central location for storing meeting notes and files. This will make it easy for your team to find the information they need when they need it.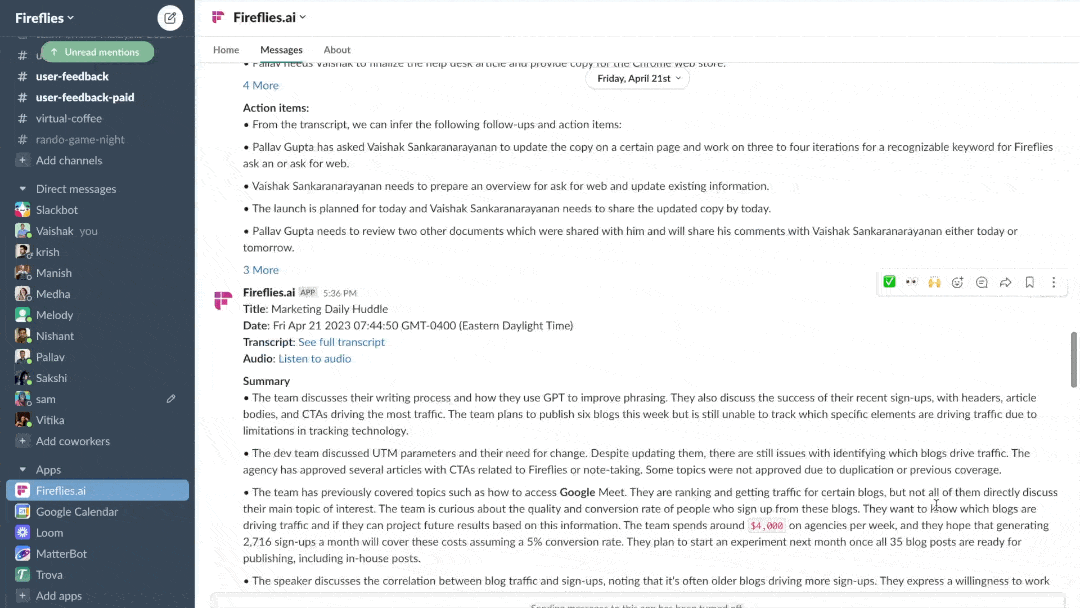 3. Take collaboration a notch higher with Fireflies-Slack integration. Share meeting notes, discuss meeting topics, and stay on track with meeting tasks.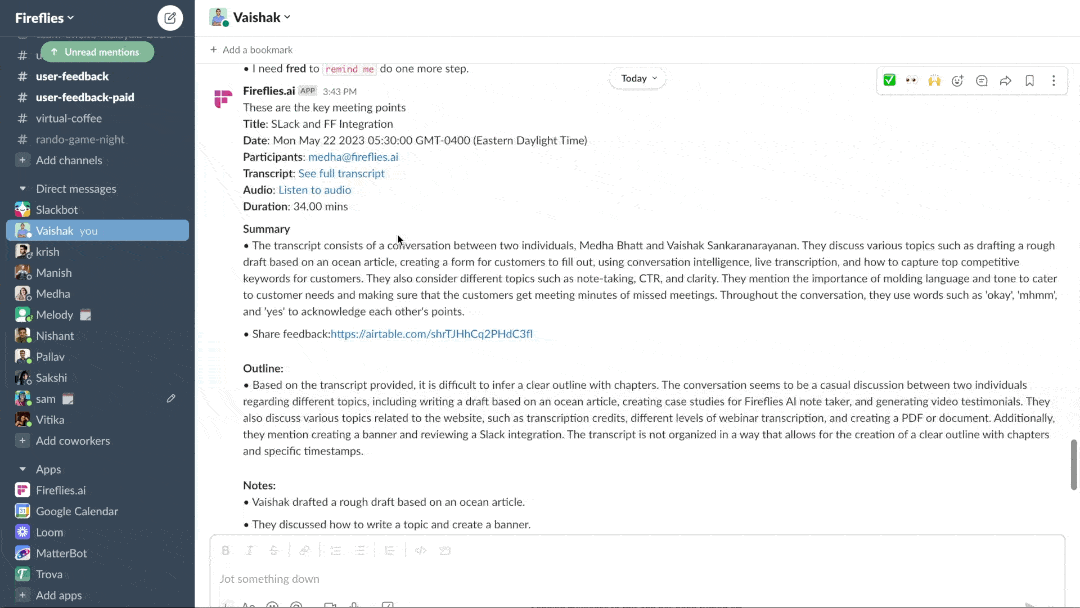 A really valuable application of AI. We sunset Otter in exchange of Fireflies. We use Zoom/Slack in house and run a fully remote contact center. I like the integration capabilities and the rate that the Fireflies roadmap is being executed. - Jennifer Goode
So are you ready to take your meetings to the next level with Fireflies on Slack?
Setup Fireflies and Slack Integration
Go to the Fireflies dashboard, click Integrations, and search for Slack
Select the Slack app

Click on the Connect button

Select the channel where you want your meeting notes to be sent. Then, click Allow to give Fireflies access to your Slack workspace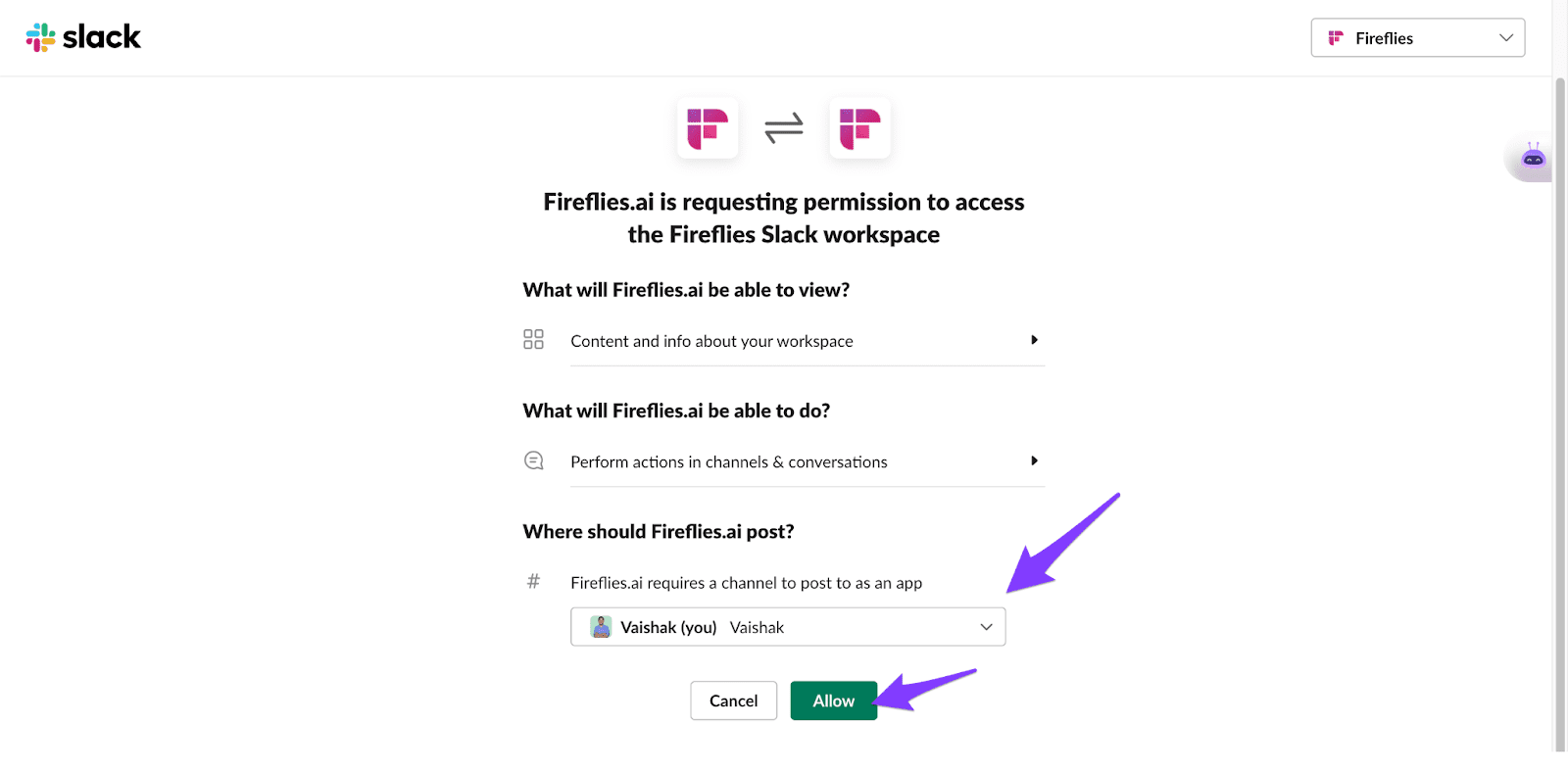 Slack is now integrated with Fireflies. You will see an Active tag around the Slack app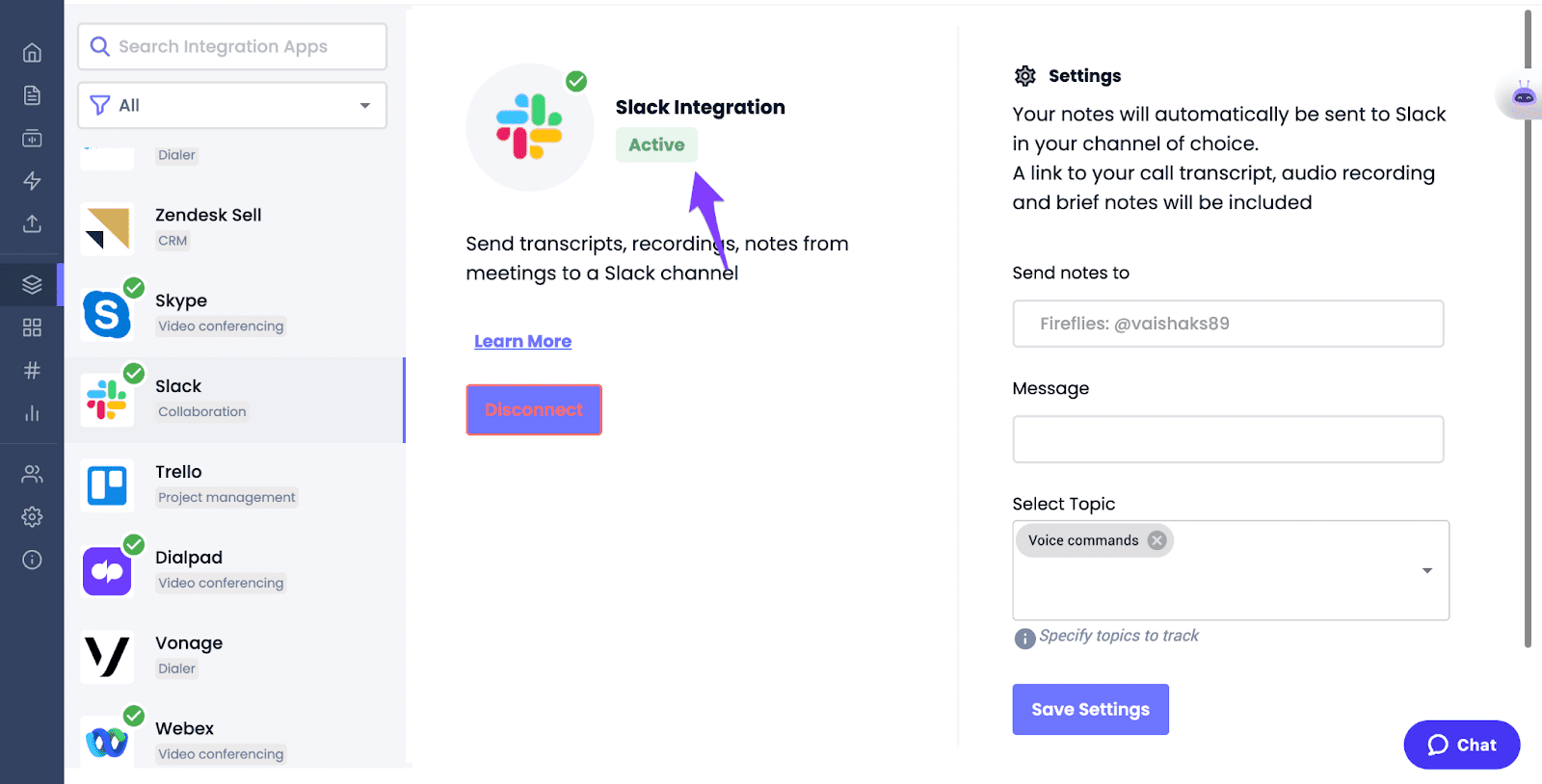 You can customize your Fireflies integration with Slack to include a custom text message, voice commands, and topic trackers. After adding these additional details, click Save Settings to get all this information in your Slack channel, along with transcripts and notes.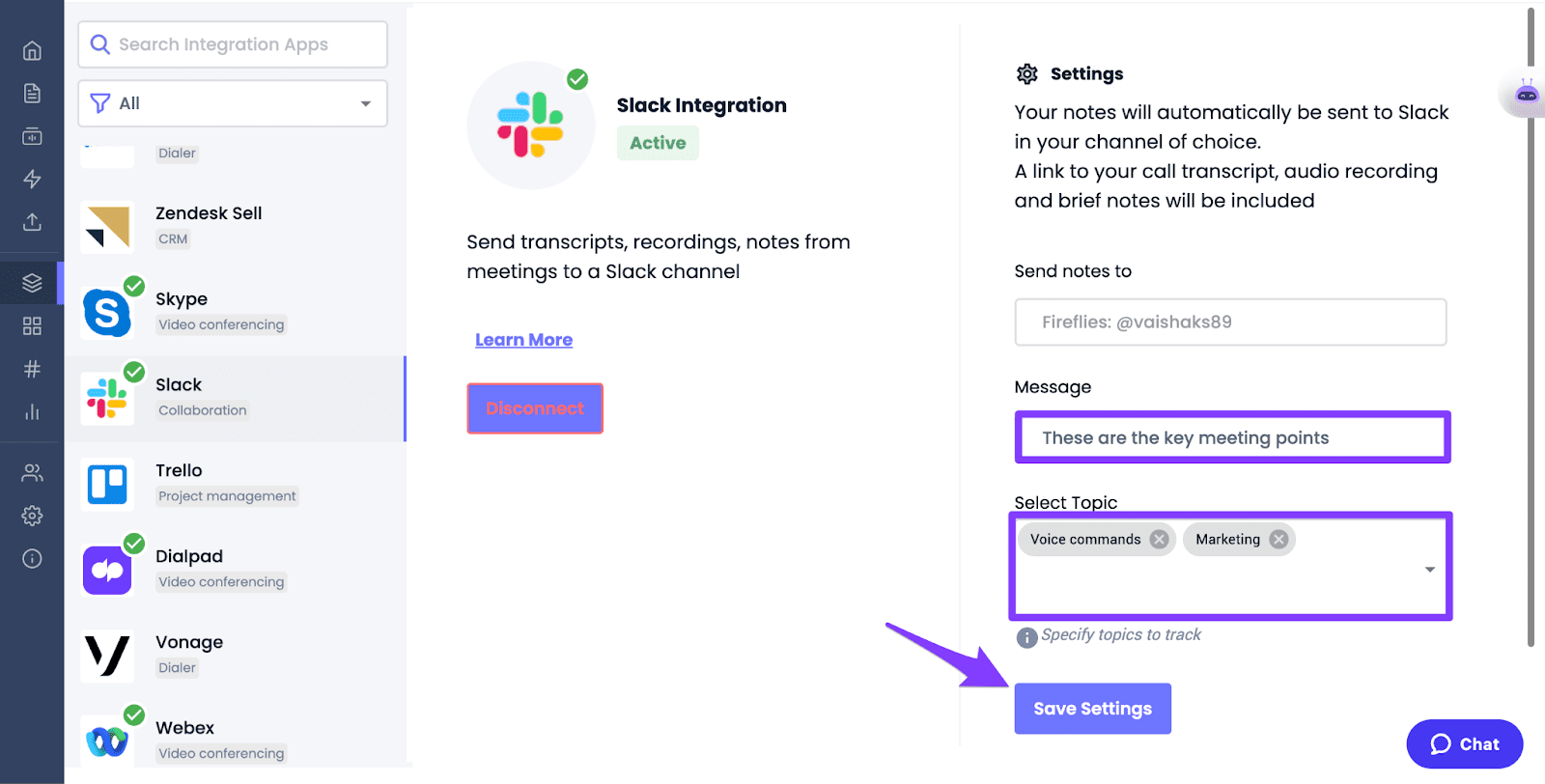 After saving your settings, test the integration by clicking the Test Push Flow button.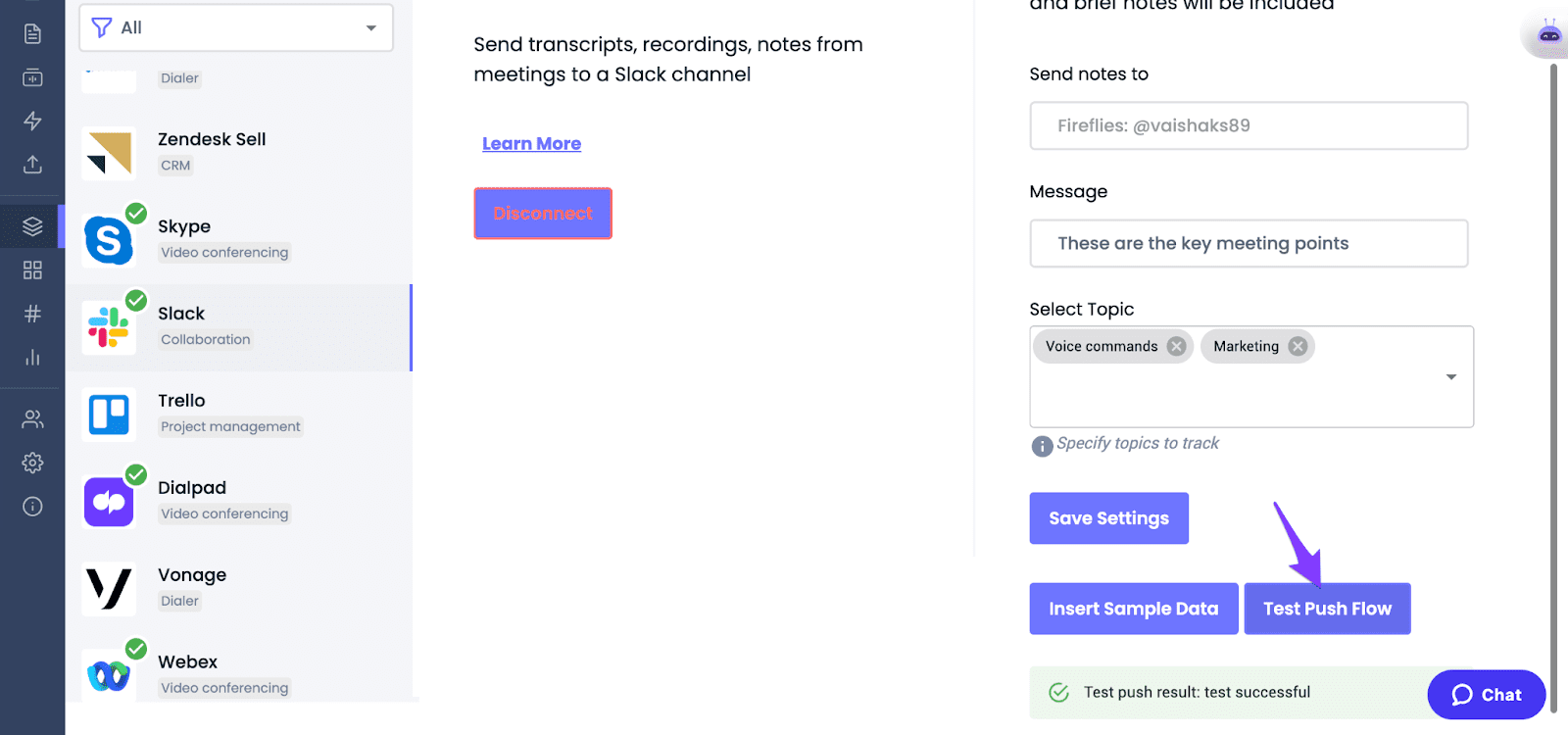 This will send a test meeting to your selected Slack channel so you can verify that everything is working correctly.

Click on the Insert meeting button to preview how your meeting notes will look on Slack.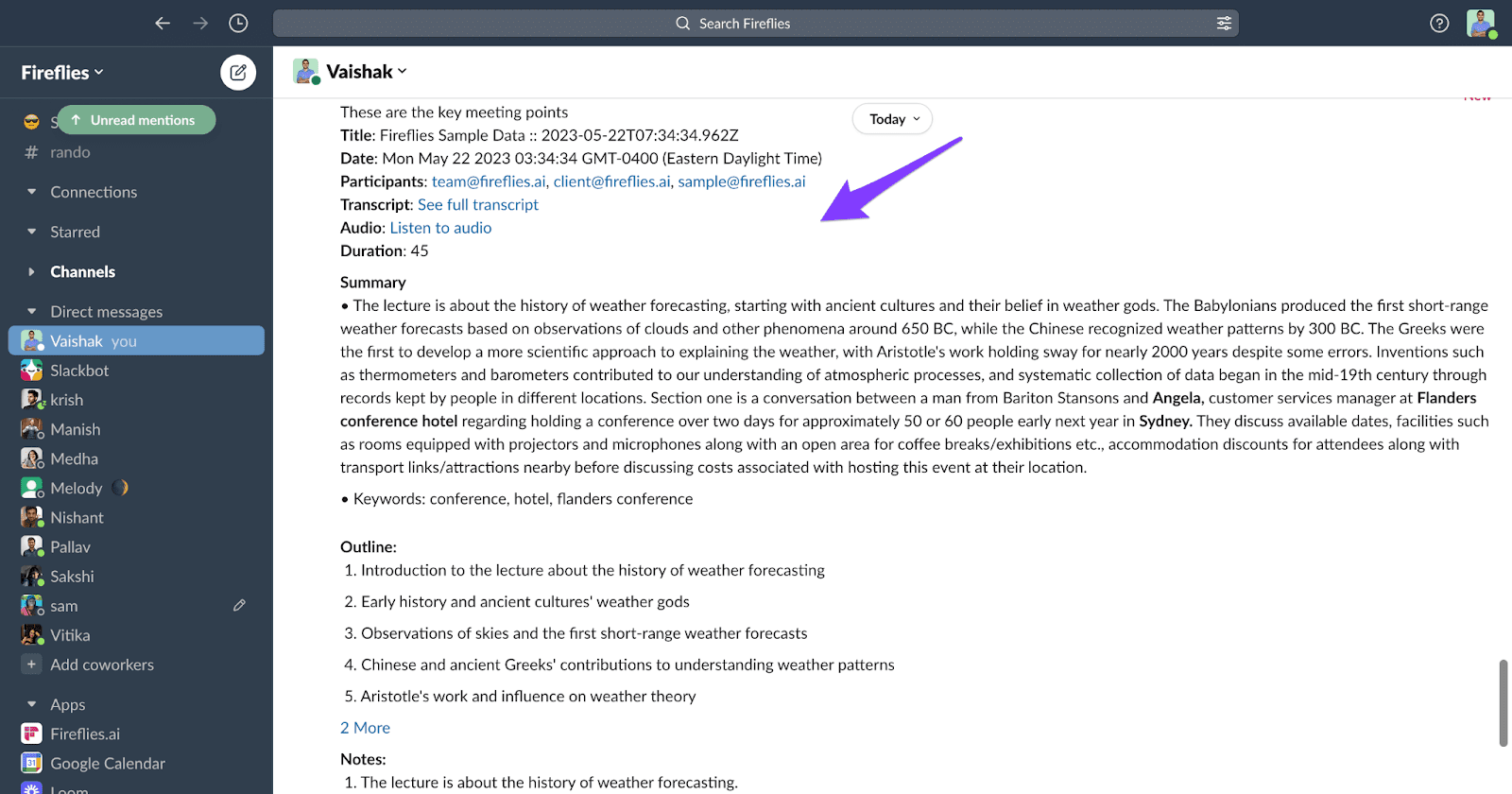 Conclusion
Looking to save time, improve collaboration, and stay on top of meetings?
The Fireflies and Slack integration is the perfect solution. Try it today and witness an extraordinary leap in your meeting productivity. Welcome to the future of efficient workspaces, it starts now!