YouTube is a rich source of information. From educational videos to media that can tickle your funny bone.
YouTube caters to everyone's preferences. While most people enjoy watching these videos, others like to have a wholesome viewing experience that includes transcripts.
Transcriptions offer a unique way of viewing videos, add to the watcher's comprehension, improve SEO, and increase engagement.
If you want to learn how to automatically transcribe YouTube videos and learn the best way to do it, then this guide is for you.
In this guide, we'll cover:
Why transcribe YouTube video?
How to transcribe YouTube videos automatically?
How to choose the best YouTube to text converter?
Why Transcribe YouTube Videos?
Creating YouTube videos is not as simple as it seems. A well-crafted, engaging video involves a great deal of planning, effort, and time.
Make sure your effort pays off by adding a transcript. Here are the top three reasons you need to transcribe YouTube videos.
Boost Search Engine Optimization
A transcribed video will help your website rank better on multiple search engines.
Search engines are not adept at listening to audio files and can only index text. A study by Liveclicker involving 35 web pages found that pages with video transcripts reported a 16% increase in revenue than they did before using the transcription.
Clearly, transcriptions can help search engines crawl multimedia content and increase inbound traffic.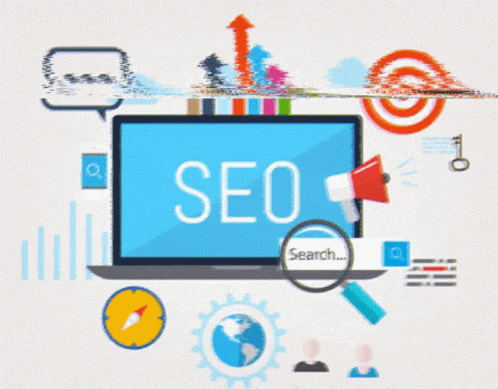 Engage Social Media Followers
Many YouTube videos are often shared on social media channels. Having text on YouTube videos can enhance your followers' online experiences, especially those who like to watch videos on mute.
If your videos are engaging enough, people might save and watch them later or immediately turn on the sound to listen.
You can also increase your reach by creating shareable videos through various plugins like click-to-tweet.
Also read Practical Guide to Social Media For Small Business: Tips and Examples.
Be Inclusive and Reach Wider Audience
Transcribed YouTube videos have a greater reach and allow people with auditory ailments to consume content. It not only increases your reach but makes you appear more thoughtful and inclusive.
Transcribed videos let people consume content in more than one way, which engages the viewers even more and, eventually, increases viewing times.
How to Automatically Transcribe YouTube Videos
There are three most common ways to transcribe YouTube videos:
Use Google Docs and its built-in voice to text feature.
Auto transcribe video with YouTube free tool.
Automatically transcribe video to text using free transcription software.
Let's have a look each of these steps in more detail:
Use Google Docs Transcription
If you want to transcribe YouTube videos to text online, you can use Google Doc's in-built voice typing feature. While the process is pretty straightforward, it is only available exclusively on Chrome at the moment.
To find this feature, open a new Google Docs on Chrome and click on 'Tools.' Search the mic icon by clicking on 'Voice typing.' Now open the YouTube video on another window and set them side-by-side.
Click on the microphone icon. Play the video so that the document can start recording.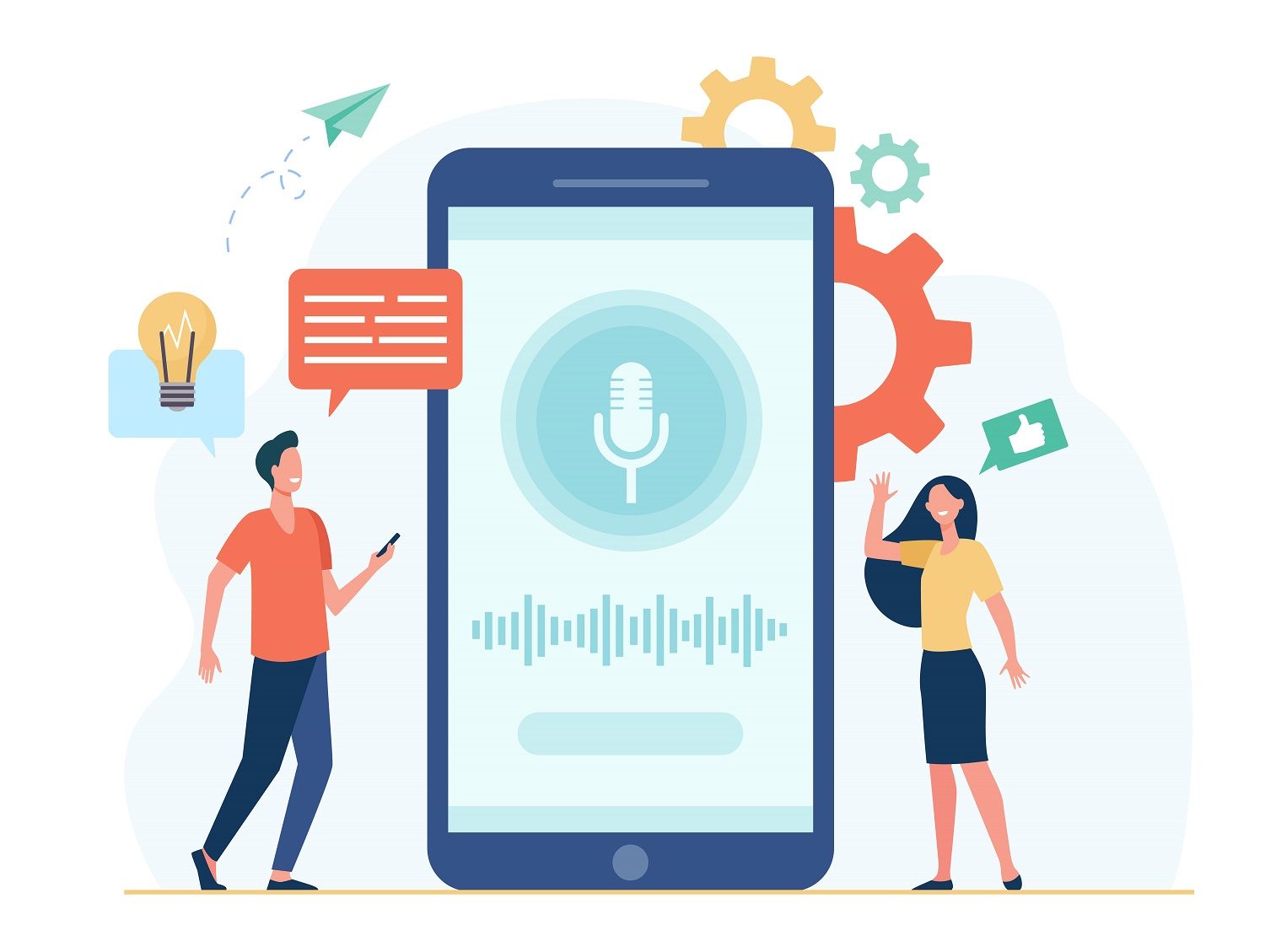 While this is the simplest way to transcribe YouTube videos, it has several drawbacks. For starters, Google Docs transcription isn't the best as the transcription isn't always accurate, especially when dealing with different accents. Keep in mind, if the sound isn't clear, the text probably won't be very accurate.
Also, this process works best when there is one speaker in the video. It also doesn't allow you to navigate away from the Docs window and stops recording the moment you do that.
Verdict
Transcribing YouTube videos using Google Docs is a manual-intensive process that requires time and patience. It also doesn't always render the most accurate transcripts and isn't an efficient way.
Use YouTube's Free Transcription Feature
Many people don't know this, but YouTube has a free transcription tool. However, if you want to transcribe via YouTube, you must enable automatic captioning. Once you enable it, YouTube then uses its speech recognition technology to create the captions, from where you can download a transcript.‌‌
To start captioning for a transcript, here's what you need to do:
Log into YouTube Studio.
Select 'Subtitles' from the left-hand menu.
Select the video to which you want to enable or edit subtitles.
From the 'Subtitles' section, click the three dots.
Review the text and edit whatever is inaccurate or unnecessary.
If YouTube fails to generate captions, then chances are your audio quality isn't excellent or clear enough, or YouTube doesn't support the language.
To generate transcripts of existing videos:
Directly go to the video on YouTube and click on the three dots located under the right-hand side of the video.
From the drop-down menu, select 'Open transcript.'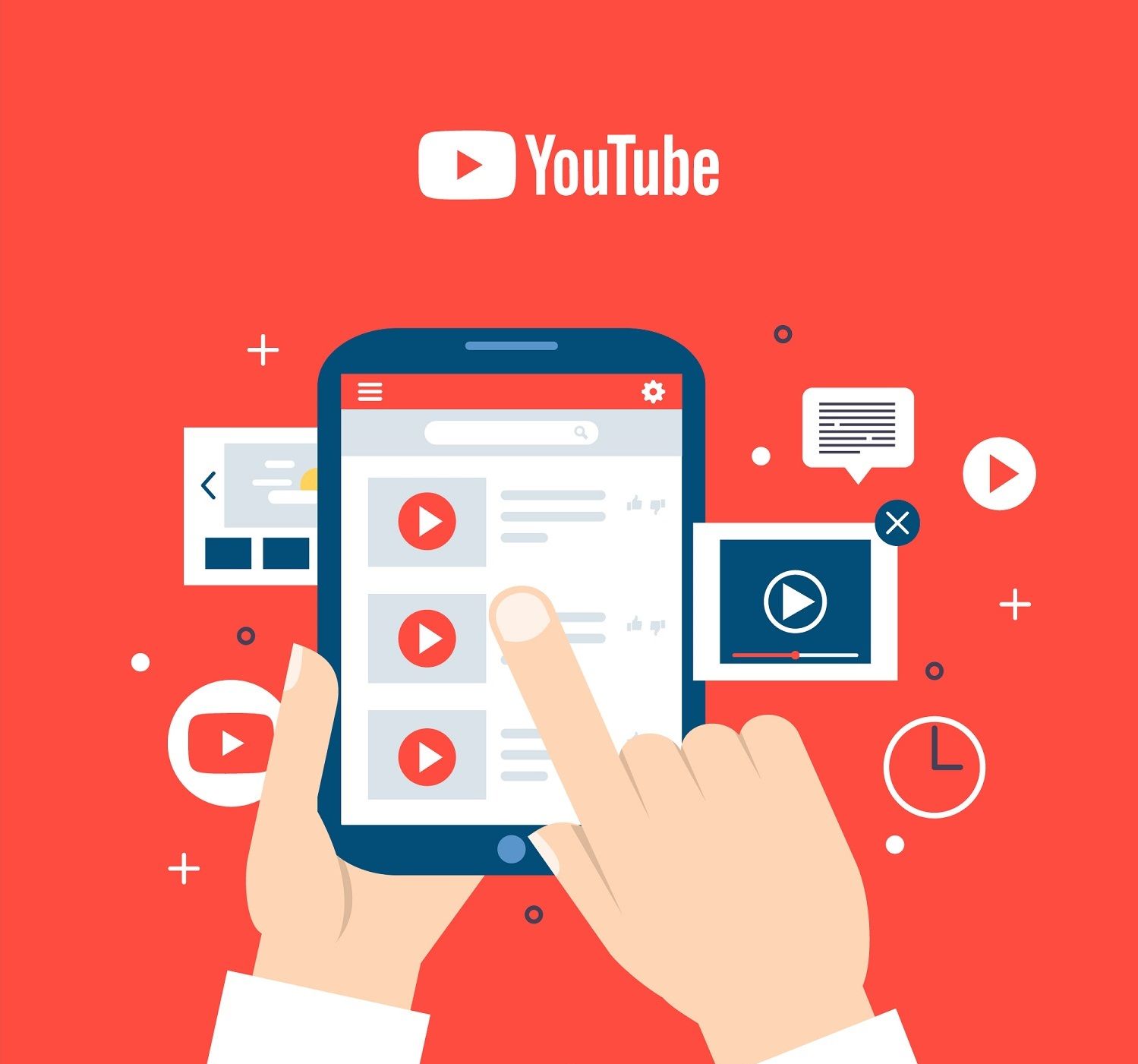 The only problem in this method is that YouTube's speech recognition software isn't advanced enough to provide accurate transcripts. Also, it might require a lot of editing of these automatically-generated texts.
Verdict‌‌YouTube's free transcription tool is cumbersome and requires a lot of editing, making the entire process inefficient. YouTube also recommends users to put their captions as automatic captions that might not appear in new videos due to various reasons.
Use a Third-party Transcription App for YouTube
One of the easiest, most accurate, and fastest ways to transcribe videos is to use an automatic transcription software. There are several tools available that can transcribe YouTube videos online for free.
These tools are versatile as they come with several other features, including transcribing YouTube videos or audio-only files (such as podcasts), analyzing sentiments, and taking notes.
One of the best YouTube to text converter apps is Fireflies.ai. It can generate an accurate transcript for YouTube videos in minutes.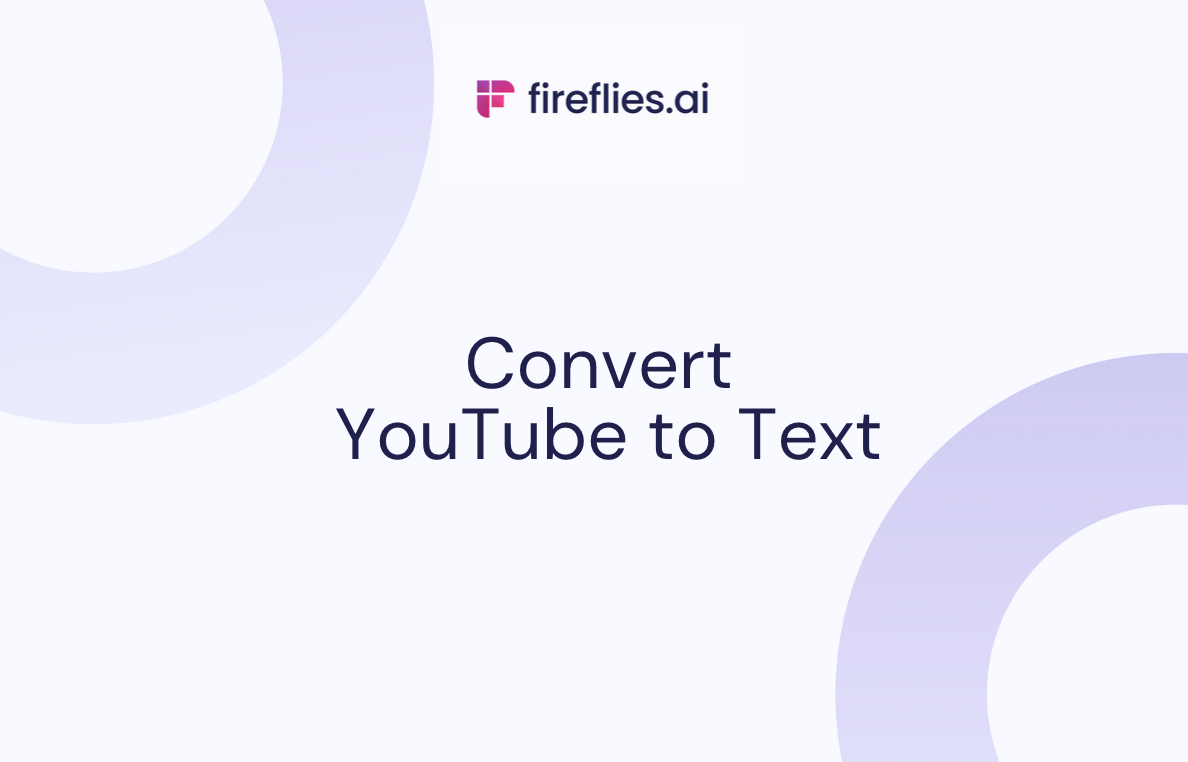 How to Automatically Transcribe YouTube Videos Using Fireflies

Transcribe YouTube video to text online using Fireflies. Just download your YouTube video, upload it on Fireflies, and have your transcripts ready in minutes.
Download Videos to Generate Transcripts
If you have the YouTube video saved on your computer, you can directly upload it on Fireflies and let Fred (your AI assistant) do the work for you.
In case you don't have the video on your system, then you can download the video from YouTube using various tools. Check the list here.
To upload a file, log into your Fireflies account and go to Uploads.‌‌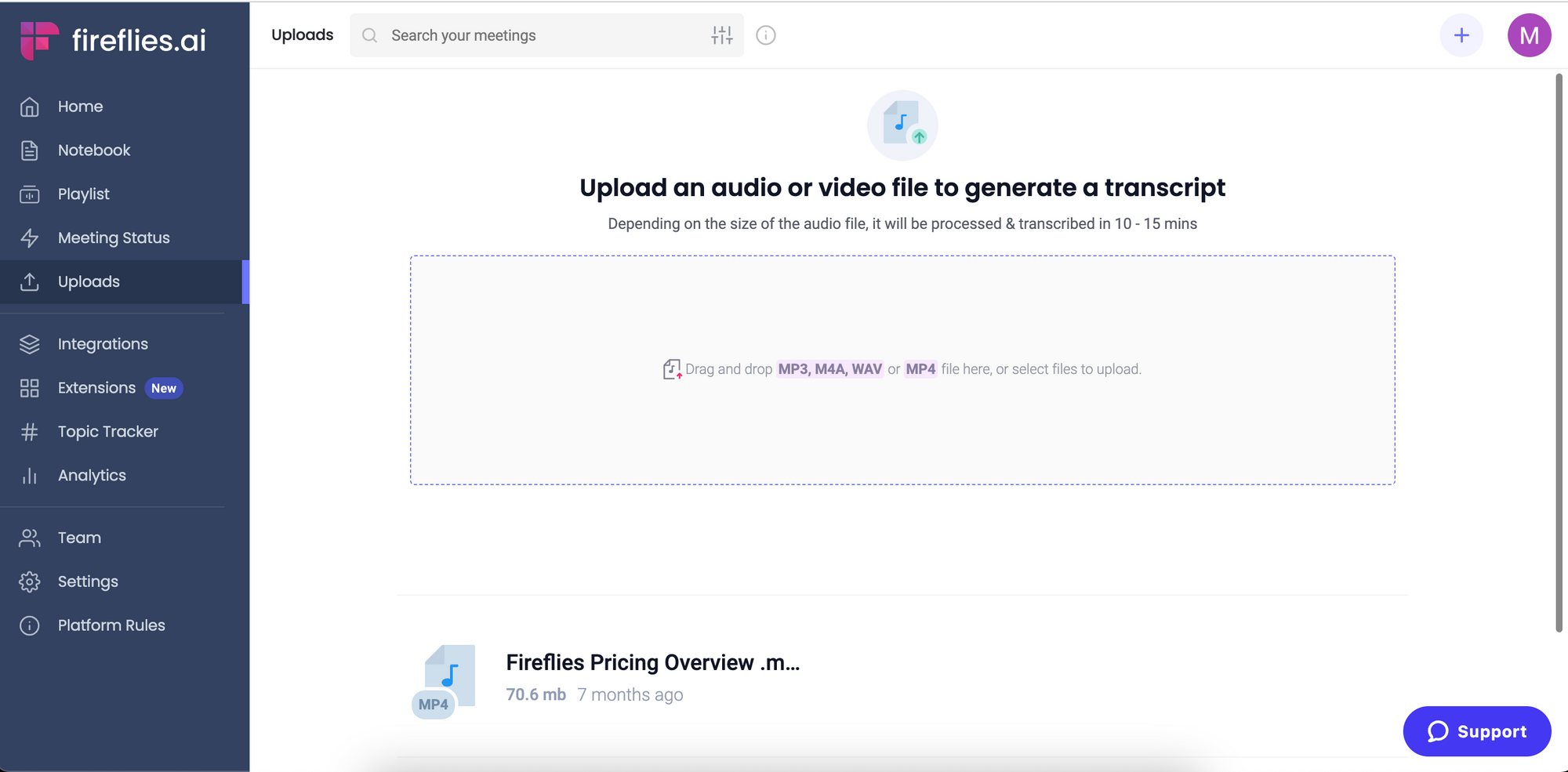 Select the file you'd like to upload.
Once the file is uploaded, you can carry on with other tasks while Fred transcribes and summarizes the video for you.
Depending on the file size, it will take 5-10 minutes for transcription to be ready.
Once the file is processed, you will be notified via an email to your registered id.
How To Choose the Best YouTube to Text Converter?
There are more than one ways to transcribe your YouTube videos. While you might be tempted to go the manual route, it can be highly rote and labor-intensive work. Thankfully, several transcription tools can easily handle this job for you.
If you are considering ways to transcribe YouTube videos to text online, choosing the right transcription software can be tricky. Here are a few things to consider:
Budget: Does the tool require upfront investment? Does it offer a free trial so that you can try it before you buy?
Speakers: To transcribe YouTube Videos, make sure the tool can recognize and support more than one speaker and accents.
Accuracy: The average accuracy of transcription tools varies. However, most popular tools are backed by AI-powered solutions and offer no less than 90% accuracy.
Turnaround times: While manually transcribing is more accurate, it is time-consuming and has longer turnaround times. Most transcription tools are five times faster than their human counterparts.
Here's a complete guide on how to best transcription software.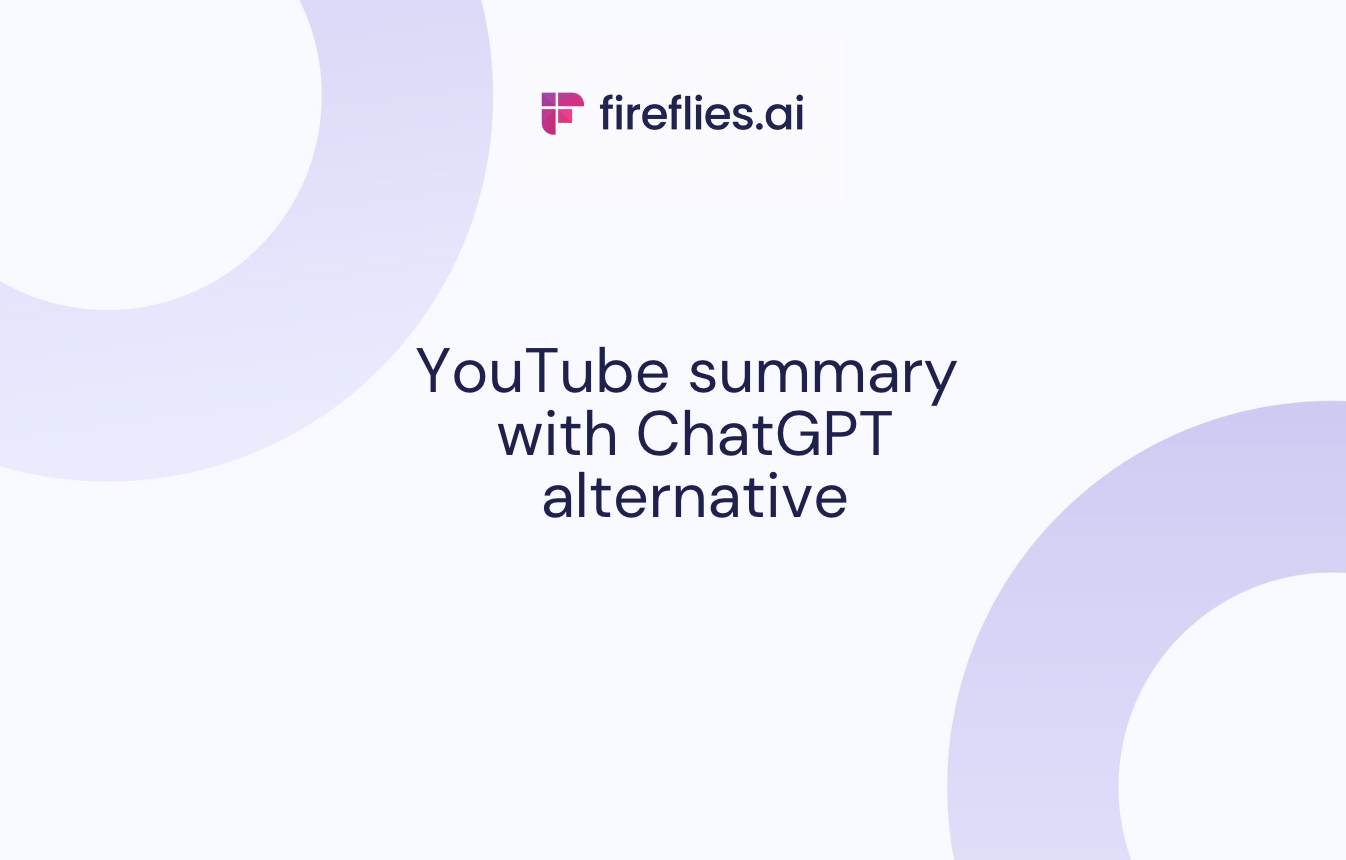 Wrap up
There are more than one reasons to transcribe YouTube videos. Transcription not only enhances your search reach but boosts your overall online marketing strategy. And the best part, several free tools can transcribe YouTube video to text online. Use them to generate accurate transcripts and add captions to videos with ease. Over to you now!‌‌
‌‌
‌‌