Small businesses have one tool, which if leveraged smartly can result in great gains - viral marketing and social media. Everybody remembers marketing campaigns by big brands, but what about the little guys who are trying to make it with innovative and quirky ideas. Remember the infamous dress episode from 2015, popularly dubbed as #DressGate?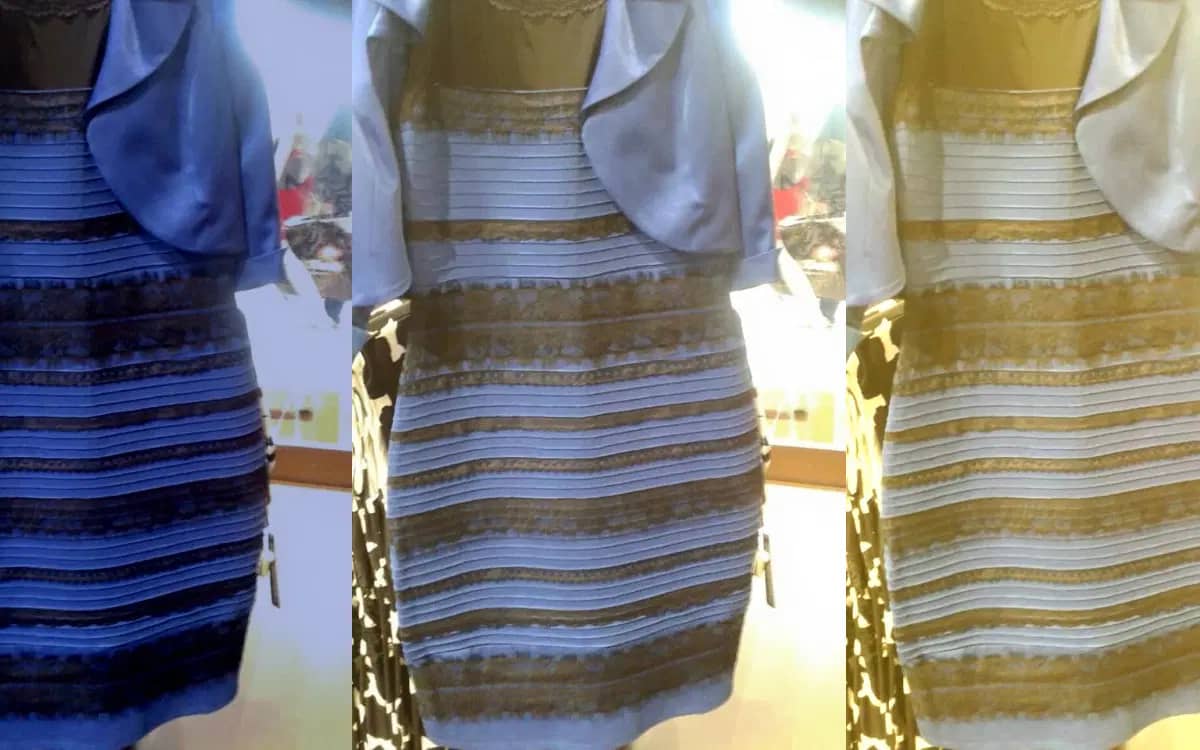 The dress had millions of people frenziedly debating on the internet about its actual color.
It was just a piece of clothing, an ordinary blue and black colored dress, right? I can virtually hear half of you screaming in anguish, 'it's white and gold, can't you see?' and that's exactly how the whole debacle started.
This simple optical illusion that had us questioning our visual senses started a social media storm, roping in big names like Mindy Kaling, Justin Beiber, Taylor Swift, and other prominent celebrities.
This viral trend ended up earning big bucks for the retailer of the dress. The bewildered owners of the small dress company, Roman Originals, were shocked to find that their item was all over the internet, and not for reasons they could have expected.
The company hoped to sell at best  200 pieces of this dress per week but as the demand piled up thanks to different lighting, they ended up selling 3000 pieces of this $74 dollar dress in just 10 days. At its peak, the topic was garnering 10,000 tweets a minute.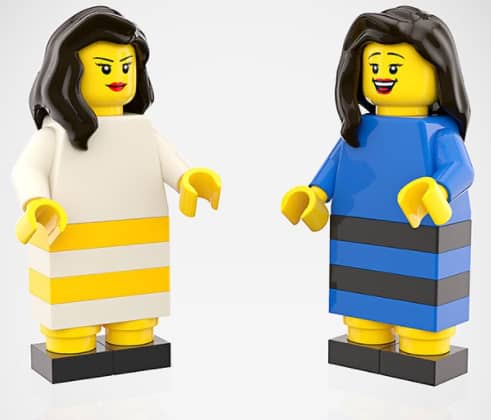 And as it always happens, big brands jumped on the bandwagon of this viral frenzy and did quite well, but nobody made as much profit (comparatively) as the small business owners of this accidental hit.
Peter Christodoulou, the co-founder of Roman Originals, compared the whole brouhaha to winning the 'social media lottery'.
You might argue that it was just one moment of the spotlight for the business; you are not wrong. The viral hit did not do much for their collection the following year, but the dress did put them on the map. For a small business getting recognition from one viral moment is enough to turn this 15 minutes of fame into a variety of business opportunities.
Let's further explore how social media for small businesses is a brilliant opportunity to grow your platform.
Why Social Media is Important for Your Small Business?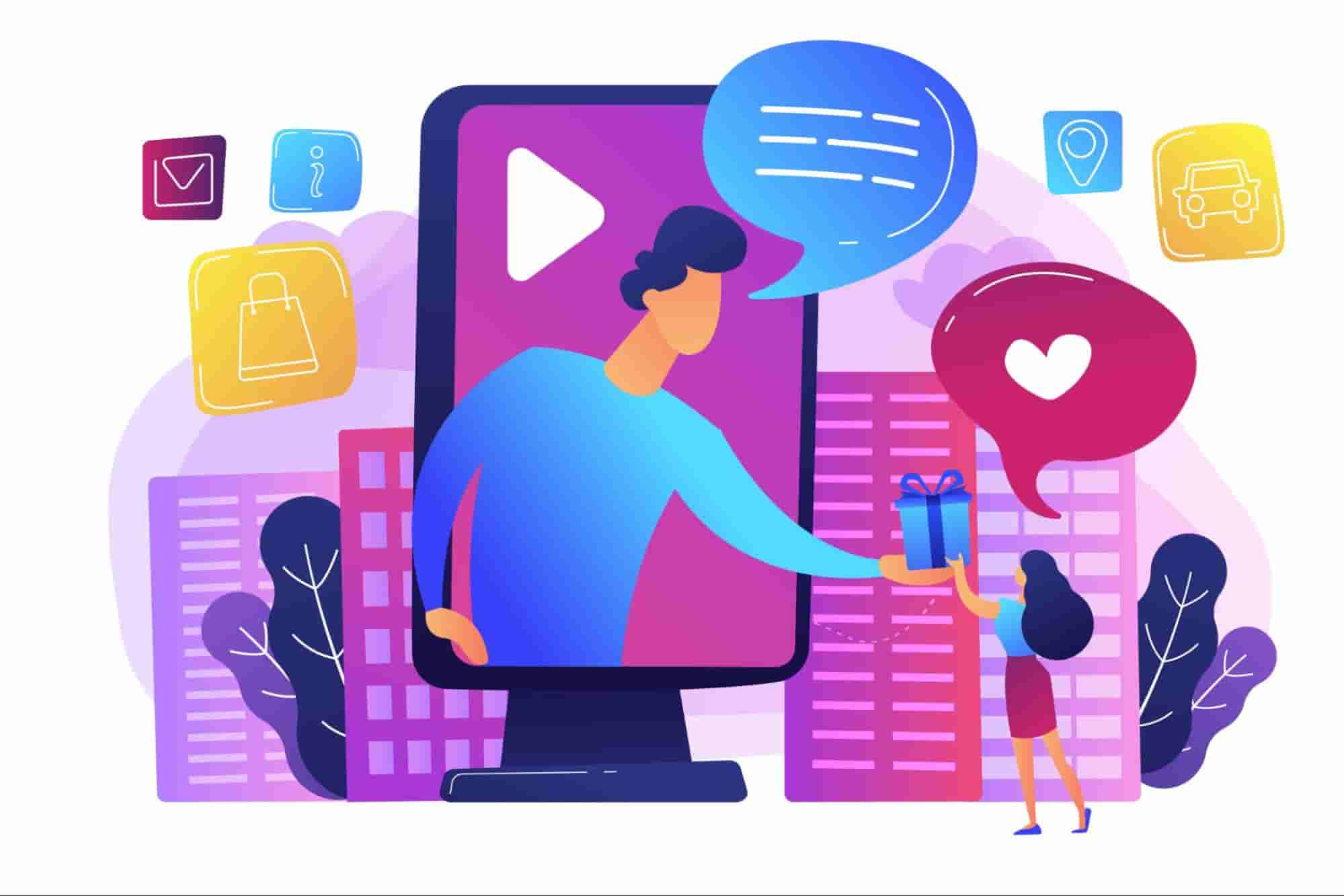 According to a social media market industry report, over 50% of small businesses agree that social media helps them increase sales and 70% of small businesses affirm that they see ROI from having a social media presence.
This was in 2015.
Since then, many new social media applications have hit the market and their audience has expanded. To put things into perspective, the current world population is 7.8 billion out of which 3.725 billion are active social media users. Given the numbers, not focusing on social media would be a grave mistake.
What is the one big advantage of using social media?
It levels the playing field for small businesses. Big brands have unlimited resources and capital invested in different forms of marketing mediums that small businesses cannot afford.
But when it comes to marketing on social media, small businesses can organically or with little added investment, oftentimes outpace big names with interactive and innovative content. Social media efforts combined with a marketing strategy can help increase your network and work wonders for your business.
Some specific ways social media can help expand your small business -
1. Personalized Interaction - Every time you personally respond to a social media DM or query, you humanize the process. Reducing the distance from just business to professional and personal.
2. Helps form Communities - When you take your business online, you directly engage with the target audiences. You have a meaningful interaction that helps you understand the pain point of your audience from a much deeper level. This feedback will in turn help you upgrade and build a better product or service.
3. Better Reach - Traditional marketing with billboards and newspaper ads have a  limited reach compared to social media. To capture the attention of your global audience, you need a platform that lets you cast a wider net. With social media, you can do that.
4. Creating Brand Awareness - The easiest way to showcase what you and your brand stand for is through your posts and public voice. And there isn't a better way to show a brand's intrinsic value than showcasing it on a public platform.
5. Expansion Opportunities: collaboration and location - Impressions and mention metrics on your social media dashboard data show where most of your interaction comes from -- city, state, or country. This helps to narrow down your target audience, as well as strategize to include a newer demographic of the prospective audience.
10 Useful Social Media Tips For Small Business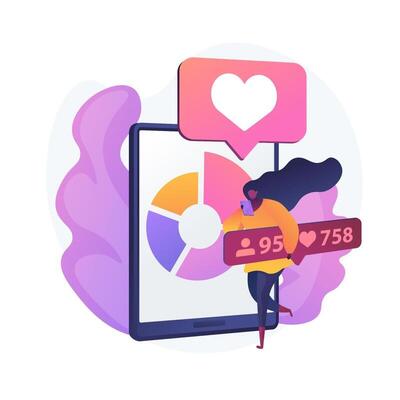 Forbes quotes Rhett Rowe, president of Capitals of Merchants, as saying that instead of trying to beat the big names, small businesses should concentrate on "expanding brand awareness, increasing website traffic, and building a community of loyal followers."
And where is the best place to accomplish all three? Your social media platforms. How exactly will you achieve that? Let's start by seeing what Elon Musk says about it.
1. Create A Personal Brand

Here's a direct quote from the billionaire genius whose single tweet has the power to influence any company's position in the stock market. Elon Musk, the mastermind behind the electric car and clean energy company Tesla, unlike other brands, spends next to nothing on conventional marketing and advertising.
Tesla has no ad agency, dealerships, or CMO. Instead, it's Musk's Twitter account that does the promotion work for the company. With over 58 million followers, Musk built his online credibility by being real and having authentic interactions with his followers.
He shares memes, responds to fans' questions, garners active feedback, owns up to the company's mistakes, and shares all his new plans and ideas on the platform.
Instead of beating around the bush, he is genuine and direct in his approach. Tesla has built a loyal online community and focuses majorly on customer experience and most of Tesla's marketing relies on word of mouth and referral programs.
Elon Musk and Tesla are conjoined in a way where you cannot think about one without the other. Elon Musk built a personal brand, mostly via Twitter, so strong that his claims and promises are trusted wholeheartedly by his followers.
It's no surprise to see why his clean image online contributes much to the success of all his companies. Building a personal brand humanizes your small business by giving it a face.
And you don't have to dig deep into human psychology to know that when we like a person, we trust that person, and we are more likely to do business with them.
2. Add Website Link in the Social Media Bio
Looking for ways to drive more traffic to your website? Putting it in your social media bio makes it more discoverable for audiences that find you through their feed.
Your social media posts are virtual billboards or flyers that make the user want to know more about your business. The job for most of your posts should be to direct the audience towards your website.
Instead of just sending them to your webpage, try to send them to a page that would lead to conversions. You can set up Google analytic to track your goals. The goals can be in the form of getting clicks on the URL, filling out contact information, getting sign-ups for a blog subscription,s or something else.  
Using your social media dashboards, you can also keep a track of which post URL is getting you the most clicks, and which posts get the most engagement. Study the pattern for creating similar content in the future.
You must use social media analytics and a dashboard to make more data-driven decisions.
3. Social media marketing agencies for small businesses
Being a small business owner means single-handedly juggling different departments.
Getting the hang of your new business takes time. It's best to allocate some work to a third party so you can concentrate on what you are good at, or limit the tasks to what you can manage. Don't try to do everything by yourself.
You can hire a social media marketing agency to look after your marketing efforts. There are certain agencies that tailor plans for small businesses. Hiring startup agencies can get you lower prices and more enthusiasm.
Once you are comfortable with the workload, you can start learning how to leverage social media and start doing it in-house.
4. Use the right tools and technology
Social media tools for small businesses - here is a quick list of the best social media tools to utilize during the various stages of your business. For analytics, most social media dashboards have their own analytical tools to show conversation and engagement.
Content Curation - some tools that help and manage your content are Buzzsomo, Pocket (save content as you browse the web), TalkWalker (alerts you when new content is posted on the web with the desired keyword), UpContent (crawls the web to find you content that your audience would like to see more of).
Graphics - Canva, A Color Story, and VSCO are some great and easy-to-use tools for designing graphics.
Engagement - Tools like HootSuite let you automate the time and day you want your content to be posted and also create performance reports for better insights.
5. Viral marketing and Human psychology
An example of the most successful viral marketing would be the Ice bucket challenge; a campaign to promote awareness and secure donations for the research of amyotrophic lateral sclerosis (ASL). A simple trend resulted in thousands of people and celebrities splashing themselves with a bucket of ice-cold water and nominating others to do the same.
The viral trend raged on from July to August 2014 and raised $220 million in donations. The challenge was repeated by some again in the following years, but it failed to receive the same attention as in 2014. But that's to be expected. With viral marketing, you often just get one-time hits.
But a two-month challenge managed to raise the kind of sum which otherwise would have taken years. And with more funding, the University of Massachusetts Medical School was able to widen its research to identify a new gene responsible for ASL leading to a new targeted gene for therapy development.
The key to creating viral content is to understand human psychology. People make decisions by their hearts but rationalize them through their brains.
They remember facts but enjoy stories. People innately like to help, so are more likely to share useful information with others.
Anger and anxiety increase sharing but sadness decreases it. Just having good content is not going to make them share it.
You need to design your content in a way that excites your customers. The book "Contagious: why some things catch on" by Jonah Berger discusses marrying good copywriting with human psychology.
6.  Create a Social Media Calendar
Creating a social media calendar should be among the first steps of any social media marketing strategy for small businesses.
Make monthly or weekly calendars, fixing days of the week for different types of content. You can decide on the frequency of your posts and platforms.
For example, you can have similar posts for two platforms with different pictures or, say, you are an e-commerce business that sells via social media (social commerce), then you must post daily for a particular platform (Instagram, Facebook) and fix alternate days to post on other sites (Twitter, YouTube) with additional content.
You need to stay updated on the current changes in social media policies and algorithms and design your content accordingly.
For example, Facebook recently notified that it will change its algorithms to show more posts by family and friends and less by businesses. Instagram algorithms now value posts that get more saves than just comments and likes.
7. Staying on Top of Latest Trends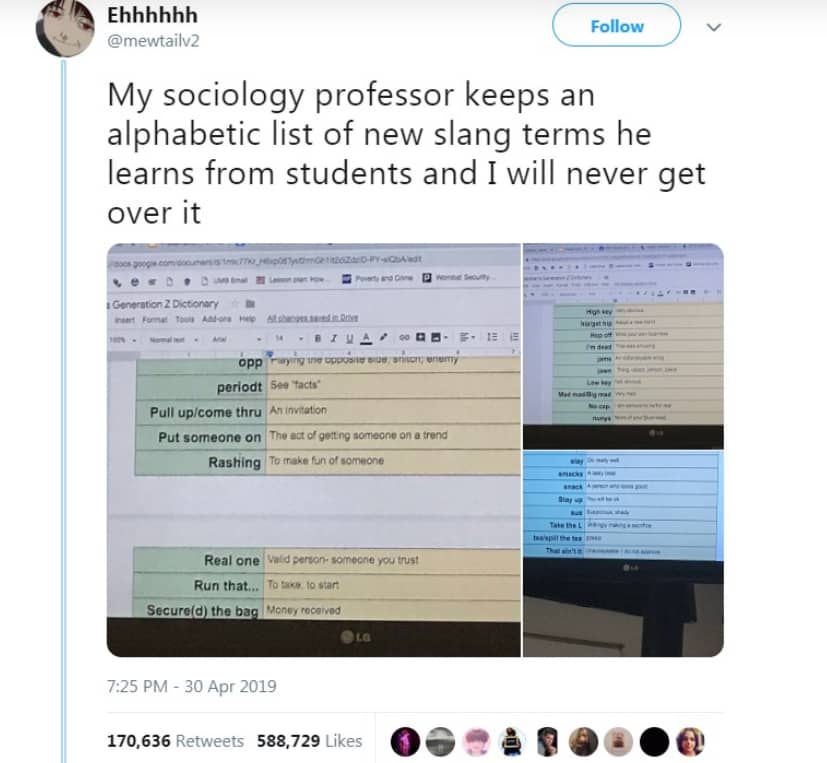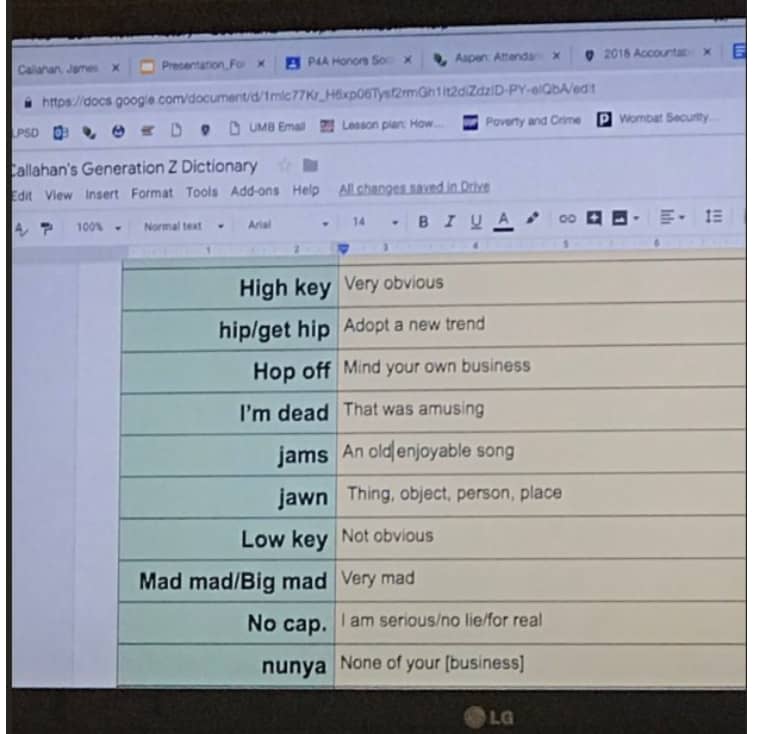 Following the current trends is very important to make relatable and shareable content for your small business. If you are a millennial or GenZ with considerable screen time, the chances are that you are already well-versed with anything new that happens on social media.
But if you are not, it would be wise to take some time out in a day to snoop around on social media and check what's trending and how it can sync with your business. Jumping on the latest trends is the easiest way to stay relevant with your audience. Make excel sheets to stay on top of the latest trends and slang ( very much like the dedicated sociology prof above).
If you haven't done it already, it's time to get hip.
But be cautioned, don't try to force yourself onto a trend! Otherwise, it will just come off as awkward, and cringy (and unnecessary).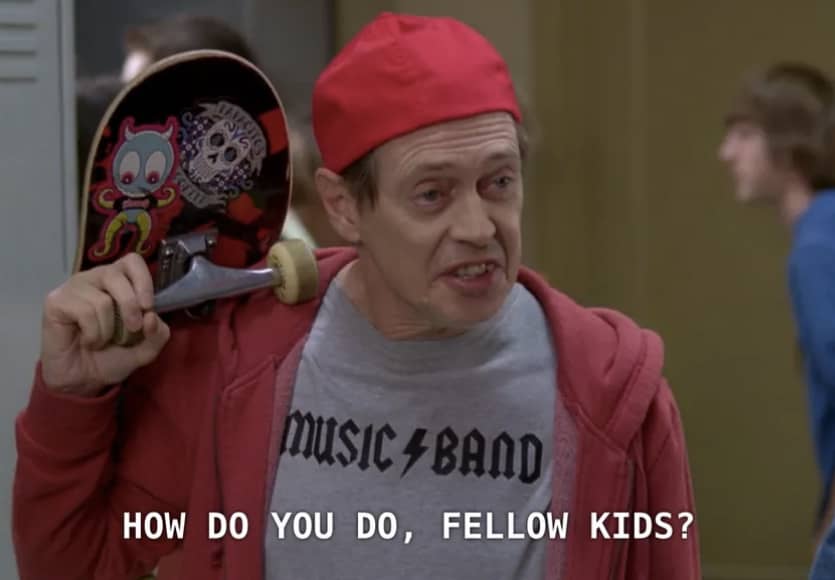 8. Build Authority and Be VISUAL
Building authority is the single most important factor in social media marketing. People who follow the page need to know that you are dependable and know what you are talking about. They should see you as somebody who has immense knowledge and understanding on the subject and that they can come to you for answers.
Since LinkedIn is seen as a go-to authority for any industry, it is important to build connections and share your posts on it regularly. Be mindful that whatever you post should be content-rich and must add value for the reader.
Another major thing to understand is that social media is mainly visual. Treat it as a virtual magazine.
The written part is important but the picture associated with the text plays a much more important role in attracting, catching the eye of new customers, and getting them to your page.
Add relevant infographics, charts, colorful images, and designs to your posts. Try to have a fixed color scheme and uniform designs so the feed looks organized and appealing.
9. Network and Engage
A basic rule of engagement is - start a conversation. Follow, comment, Tweet, DM, just start some form of communication with your audience. Join like-minded communities and follow the conversations.
Get in touch with the businesses doing well in the same field, start a dialogue and get valuable tips. You can acknowledge their contribution by publicly thanking them and sharing their posts with personalized captions.
There is no shortcut for taking out time and putting yourself out there to genuinely interact with your customers in a meaningful way.
You must make them feel valued. Appreciate everyone who buys your product, thank those who like it, and take feedback from those who have complaints.
You must make sure that all your posts are asking questions, and respond to the comments as Facebook algorithms prefer posts that have more people engagement.
10. Paid Media
You can also dedicate some of your budget to investing in social media advertising. You can opt for influencer marketing, instead of paying them, you can send free or discounted samples for review and a post.
Paid media on Google and Facebook is based on impressions and clicks. Impression refers to the number of times your ad is seen by people. The price of the ads varies from keyword to keyword. A popular keyword will have more and higher bids and a less popular will be relatively cheaper.
Another way to strategize is by adding pixel code from Facebook to your website to remarket your products with added discounts or extra offers.
What this means is, for example, somebody wants to buy a pair of shoes and they hop on to your website to find some but leave after a while.  You can still make sure that the customer isn't lost, and that their cookies have been stored.
So anytime they open Facebook, you can show ads for your brand and add certain discounts or offers to lure them back to the site and make a purchase.

WRAPPING UP
Social media can be a great tool to elevate your business strategy and maximize your gains. The metric helps you decide and analyze what works for the company. A little tweaking here and there to your social media marketing efforts can produce wonders. Pro tip - don't be scared to experiment. Keep checking what the other success posts have in common. Now, off you go! Happy tweeting!
Read Next: