Doing market research is important for any business to grow. Not only is it essential when launching a new product, but also for refining your product as the company grows.
Well-done marketing research provides insights into what your target audience expects from your business and helps define your presence in the specific market you exist in. Market research also helps refine your company's customer success program and thus helps you get happier customers.
For example -- 94% of diners choose a restaurant based on online reviews, according to a study. Another research found that 82% of customers expect an immediate response to sales or marketing questions. Marketing research helps you gain facts like these, which can be used to map out your scaling process as a small business.
Market research requires a well-strategized combination of quantitative data points, qualitative insights, and competitive intelligence to understand the latest trends or needs of your industry.
This article will take you through some of the key processes that a small business should include when doing its market research.
What is Market Research?

Marketing research is essentially the process of collecting insightful information about your customers, your competitors, and your industry.
It's a way of gathering information about your ideal customers and a larger market that shapes your brand's go-to-market strategy.
As a small business, you can use your market research analysis to develop your product and services, set pricing, increase lead flow, boost sales, improve customer satisfaction, and develop a relevant social media presence.
A well-done marketing research can create new marketing opportunities for a small business, and below are some valuable pointers to include when doing marketing research for a small business:
Market Research Guide for Small Businesses: Top 5 Tips on How to Conduct Good Marketing Research

1. Experiment with multiple kinds of market research
Market research is a broad term, and since businesses grow and their needs change, you should conduct different kinds of market research based on your current/future goals.
The aim of doing this is to understand things like your target audience, priority demographic, marketing trends in your industry, knowledge about your competitors, new customer problems, etc.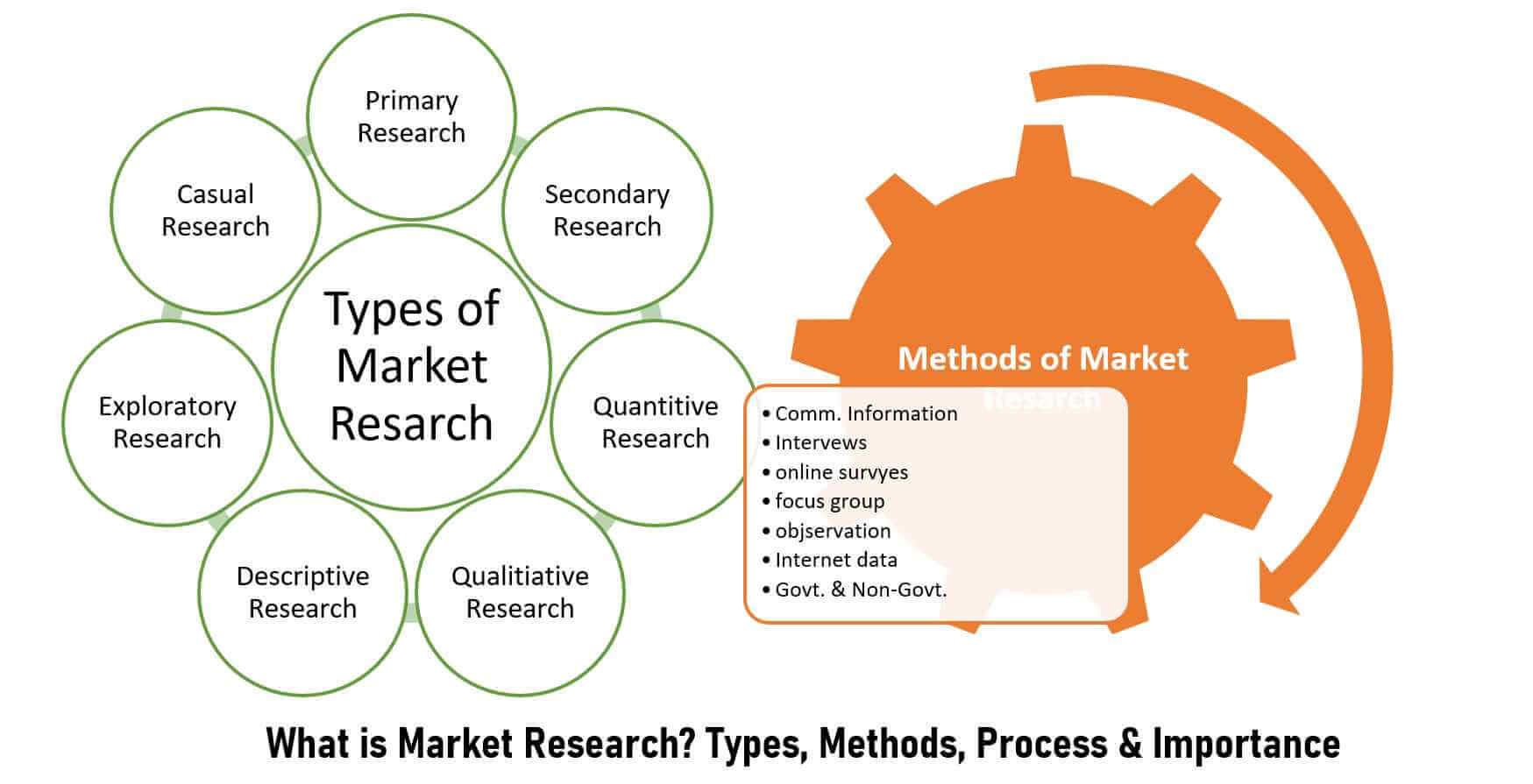 There are two broad ways of conducting research. Primary and secondary:
If your research is primary, determine the format and leverage the resources around you. For example, use your social media handles to conduct polls or surveys that your followers can engage with. Not only does it give you valuable insight for your marketing research, but also creates engagement with your audience.
If your research is secondary, determine which sources are relevant to your business. For example, if you're trying to conduct research around competitive intelligence, you should gather a pool of reports from different sources and then analyze them from your point of view.
2. Include competitive intelligence early in your strategy
The world is a competitive place, and more so when you have a business to run. As tech and automation evolve, product and technology life cycles get shorter. Owing to the need to adapt quickly, strategic agility is a high priority for businesses worldwide.
Giving priority to competitive intelligence in your market research can help you gain a valuable advantage in your industry.
It's no new news that competitive intelligence is transforming business practices across the globe. As the competitive landscape changes, it is easier than ever for a new competitor to enter the market, adjust marketing messaging, release new product features, or expand into new markets.
The need for competitive intelligence has never been greater, and here are two abiding facts about the market as of 2021:
CI teams are growing: more than half (57%) of businesses have CI teams of two or more dedicated CI professionals, compared to just 37% of businesses two years ago.

Competition continues to heat up: 90% of businesses report that their industry has become more competitive in the last three years.
3. Define your buyer personas for refined research
Understanding your typical buyers is an important part of marketing research. That's where buyer personas come in. Because before you dive into how customers in your industry make buying decisions, you must first understand who they are.
Buyer personas represent the type of buyer you have identified as the most likely to gain utility (or satisfaction) from your organization or product. When you understand their motivations, you can more easily address your customer's questions, desires, and needs in your marketing materials.
It's also important to note that while an organization can have multiple buyer personas, buyer personas are not restricted to demographics.
A well-designed persona gives insightful information about how buyers buy and how you can reach them with relevant, timely information.
4. Identify a persona group to engage for primary research
Now that you know who your buyer personas are, use that information to help you identify a group to engage to conduct your market research with.
This should be a representative sample of your target customers so you can better understand their actual characteristics, challenges, and buying habits.
It is slightly different from simply conducting polls on your social media. For this kind of research, your persona group should be made up of people who recently made a purchase or purposefully decided not to make one.
That way you gain insight into your business' weaknesses and strengths from people who hold a concrete opinion about your product/services.
Fireflies Tip: We recommend focusing on one persona, but if you feel it's necessary to research multiple personas, be sure to recruit a separate sample group for each one.
5. Put your analysis into action
Once you've done your marketing research, you should start implementing your findings. While market research is not an endpoint, and it's something that you'll find yourself doing perpetually, it's important to keep applying what you learn from your findings into your business.
Here are a couple of things that you can start with:
Improve internal processes: Use your analysis to see if you can make any of your business processes more efficient. Your primary research analysis will be a good resource pool to look at for this.

Use data to build on customer success: The data you gather (through both primary and secondary research) is a gold mine for navigating your way forward. When you engage with potential customers, your research gives you insight into how you can satisfy your customer's needs from your product in the best way possible.
Getting Started: 5 Useful Tools To Help Conduct Marketing Research

1. Facebook Business Suite Insights
This tool allows you to tap into information about users who engage with your social media advertising efforts on Facebook.
Use Facebook Business Suite Insights to gather demographic data and behavioral information about how your audience engages with your brand on Facebook. You can also use it to compare your performance with your competitors' pages.
2. Google Trends
Google Trends offers real-time insight into what users are searching for online. By entering keywords and phrases associated with your business, you can see if users are looking for your business, querying specific features, and using certain terminology.
Google Trends breaks down this information by geographic location and frequency of queries over time.
3. Fireflies.ai
Discussing or gathering important feedback during online meetings? Fireflies auto transcribes your meetings so you don't miss important information ever again.
It offers an AI bot assistant that automatically joins your meetings (after configured settings) and thus automates the whole process, making it simpler and efficient.
4. GutCheck
GutCheck is a market research outsourcing company that offers companies a way to secure secondary research on their target audience in a quick, easy-to-read format.
The company conducts both quantitative and qualitative research and then helps businesses make decisions accordingly based on the market research results.
5. Hootsuite
Hootsuite is a popular social media management tool; it also includes information about how users engage with your brand across all of your social media channels.
This data can help you understand what type of content engages your audience, as well as what people are thinking and saying online about your business.
Read Next: