It's a Monday morning. You wake up a little later than you had planned. It's a cloudy day, and it feels nice inside the sheets. While you are brewing your coffee, you think of what to make for lunch today because a friend is visiting. There are twenty minutes before your meeting begins—enough time to finish the coffee and walk to your work desk.
Wondering how to conduct effective online interviews? Read on.
With the onset of COVID-19, the reality of remote interviews during covid has quickly become something that happens to you. It is not just a story you read about on the internet or have a friend brag about on the weekend over drinks. In the post-COVID-19 era, one thing is clear: A person's modern-day work-life is a remote one.
In a study conducted by Buffer, 99% of people would choose to work remotely, at least part-time, for the rest of their careers, If they had a say in it.
Work-from-home grew exponentially throughout this decade, with a 159% increase in remote work between 2005 to 2017. But it's not just the employees that favor the benefits of working remotely.
Remote hiring is quickly becoming the new normal as more and more companies realize the benefits of working remotely. Here are a few insights:
Higher employee loyalty and retention rate: In the Owl Labs survey, 55% of remote workers said they would be more likely to look for another job if they were no longer allowed to work remotely, showing how much remote workers value their remote work setting.
Increased productivity: Research conducted by IWG shows that among performance-based remote work statistics, 85% of businesses confirm that productivity increased in their company because of greater flexibility.
Money is saved, which converts to higher profits: A while ago, Facebook decided to move their executives to 100% remote work, reducing the corporate office's environmental impacts. They also found further financial benefits in adjusting pay according to an employee's locality.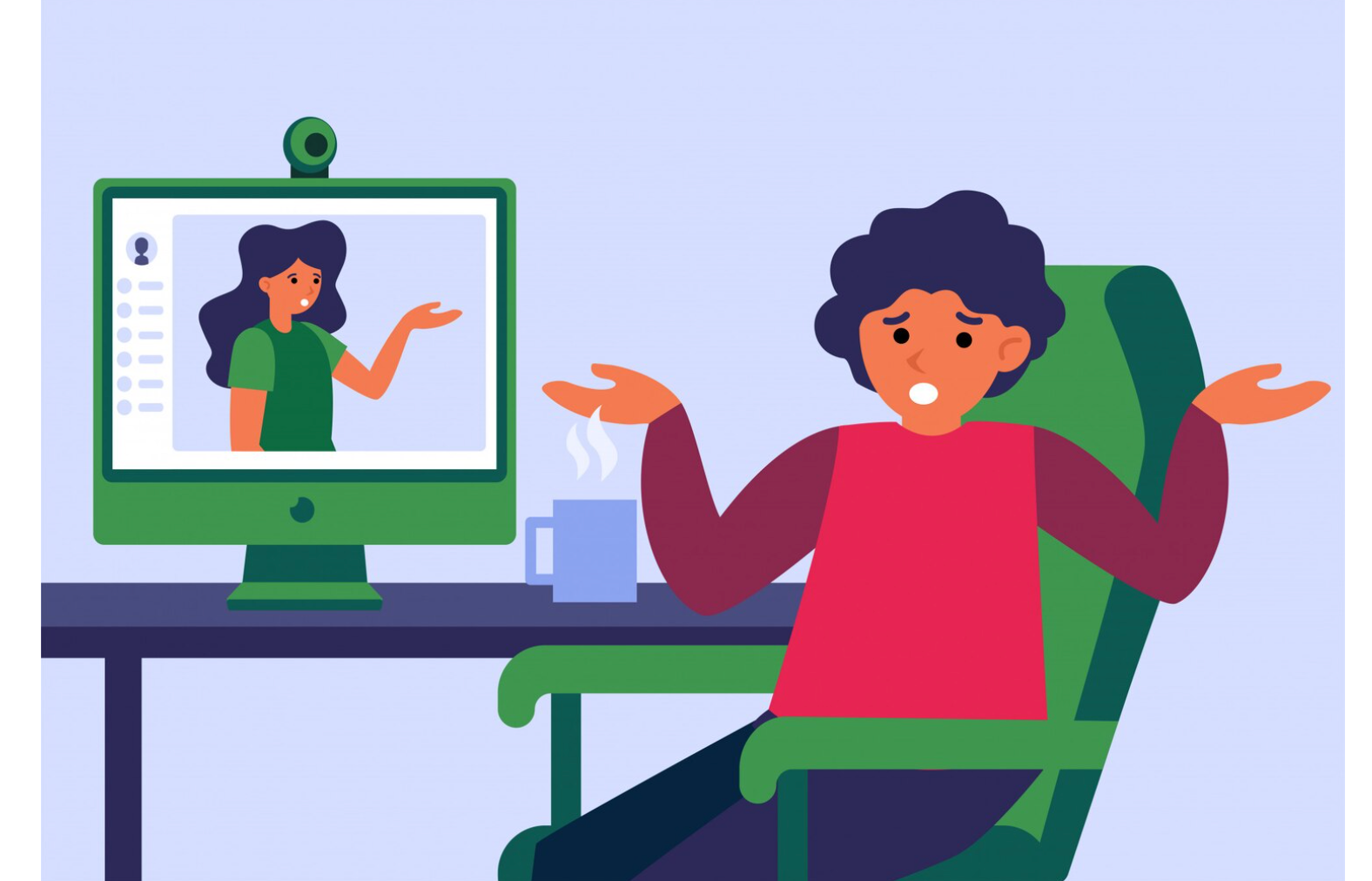 With remote interviewing processes on the rise, one fundamental cultural shift that companies have to do is to shift their remote hiring process and include the right remote interview questions.  
Attracting, hiring, and retaining employees is a skill in itself. This is important to consider so you can reap the full benefits of the advantages that remote hiring bring to the table.
From bringing in skills that are scarce in your location to reducing management time/costs, remote hiring can boost your company's productivity and improve efficiency when done right.
A remote interview process brings in its own set of challenges. So what is it about remote hiring that makes it different from traditional, face-to-face hiring processes?

It's the change in the nature of how interviews are conducted. Now that interviews are remote, a few new factors dominate the process. It's not just awkward for the interviewee but also for most interviewers. Let's have a look at some common remote interview challenges:
It's not just the sporadic connections or twisted mute button that forever looms over video calls; it's also just strange for someone who's not done this before.
It takes more effort to establish an honest communication channel where both interviewer and interviewee feel comfortable expressing their expectations from the job. Things can get lost in translation quickly with a single glitch in the network because the wind outside your door blew harder than usual for a minute.
The orientations and onboarding are virtual, communication purely online, and workspace unique for each employee. A well-designed virtual onboarding plan that creates a common ground that makes everyone feel welcomed and in line with the company's remote working culture is super important.
It can often get messy to define rounds of hiring. Questions like "how many interviews does the person need to go through?", "Will the call be a video or just audio?" or even "how many people should be involved in the remote interview process?" need to be planned very clearly.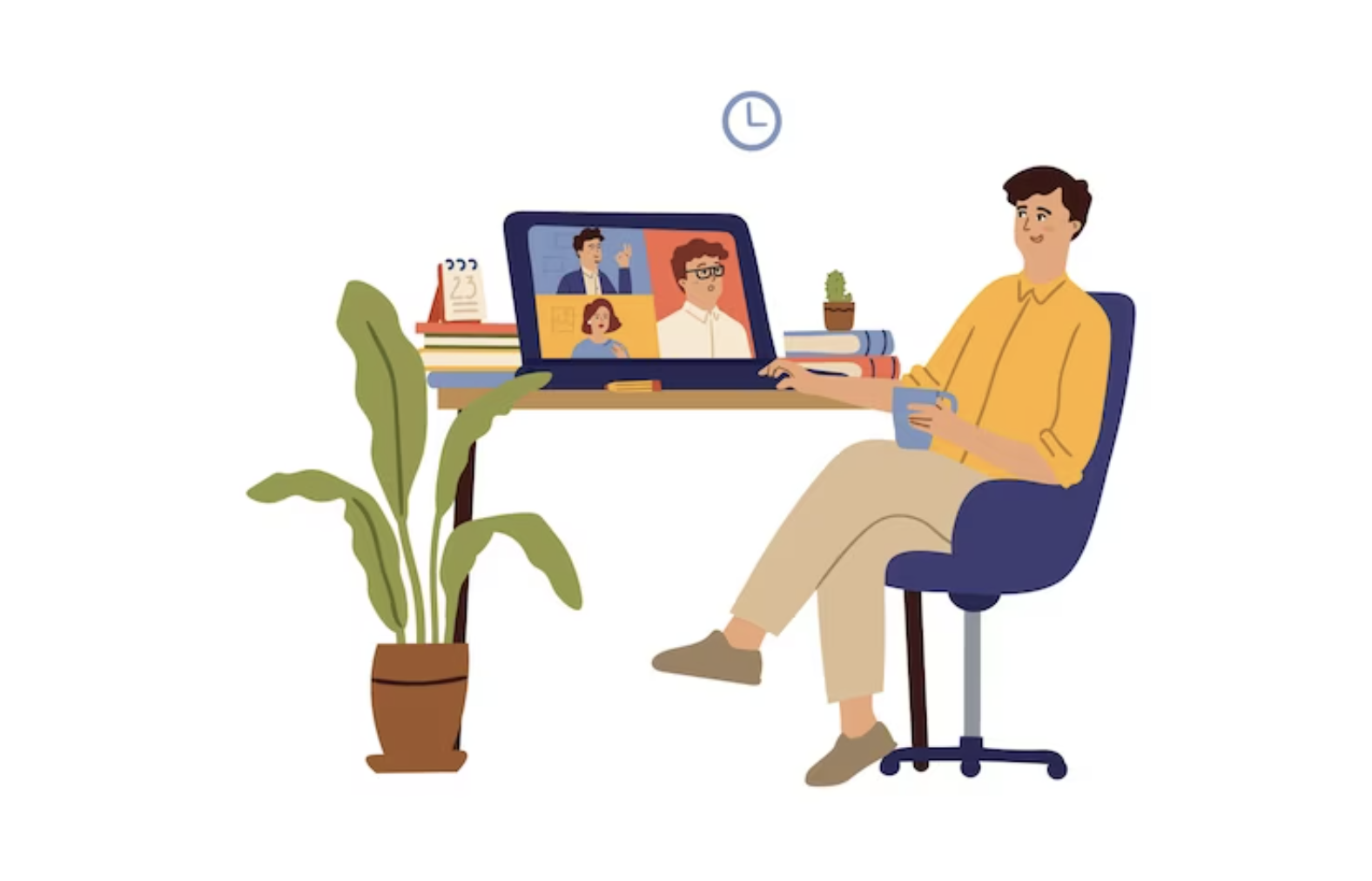 Clarifying fundamentals like defining roles, expectations of independent initiatives by employees, feedback/revision cycles, etc., become tricky when dealing with a vastly spread team.
All in all, the benefits of remote interviews shine through the sky. The question is simple- how do you ensure you hire the right talent? The answers are more straightforward than they seem. Read on if you'd like to know how to set up/improve a remote interview process for your business.
How to Conduct Remote Interviews: A 12 Tip Guide
Conducting a remote interview can seem intimidating if you're someone who cares about doing things the right way (Monica is not the only perfectionist, aye?).
Here are some remote interview best practices that will help you kickstart (or improve) your remote interviewing process.
1. Re-think Your Current Remote Interview Practices

Now that you're making an essential shift in your remote interview, it gives some experimentation space. There are always newer ways to make things pan out better.  Discuss with your hiring managers the problems they have faced before that they think can be solved if a few things are tweaked:
Find logistical problems that have delayed the time between interviewing to giving out job offers. Think about how you can make them better.
Discuss what kind of hiring yardsticks you'd like to put in place. Is there going to be an assignment before the interview? Is there going to be an assignment at all? Define in advance how you'd like to assess the position you're hiring for.
2. Plan the Remote Interview Process Through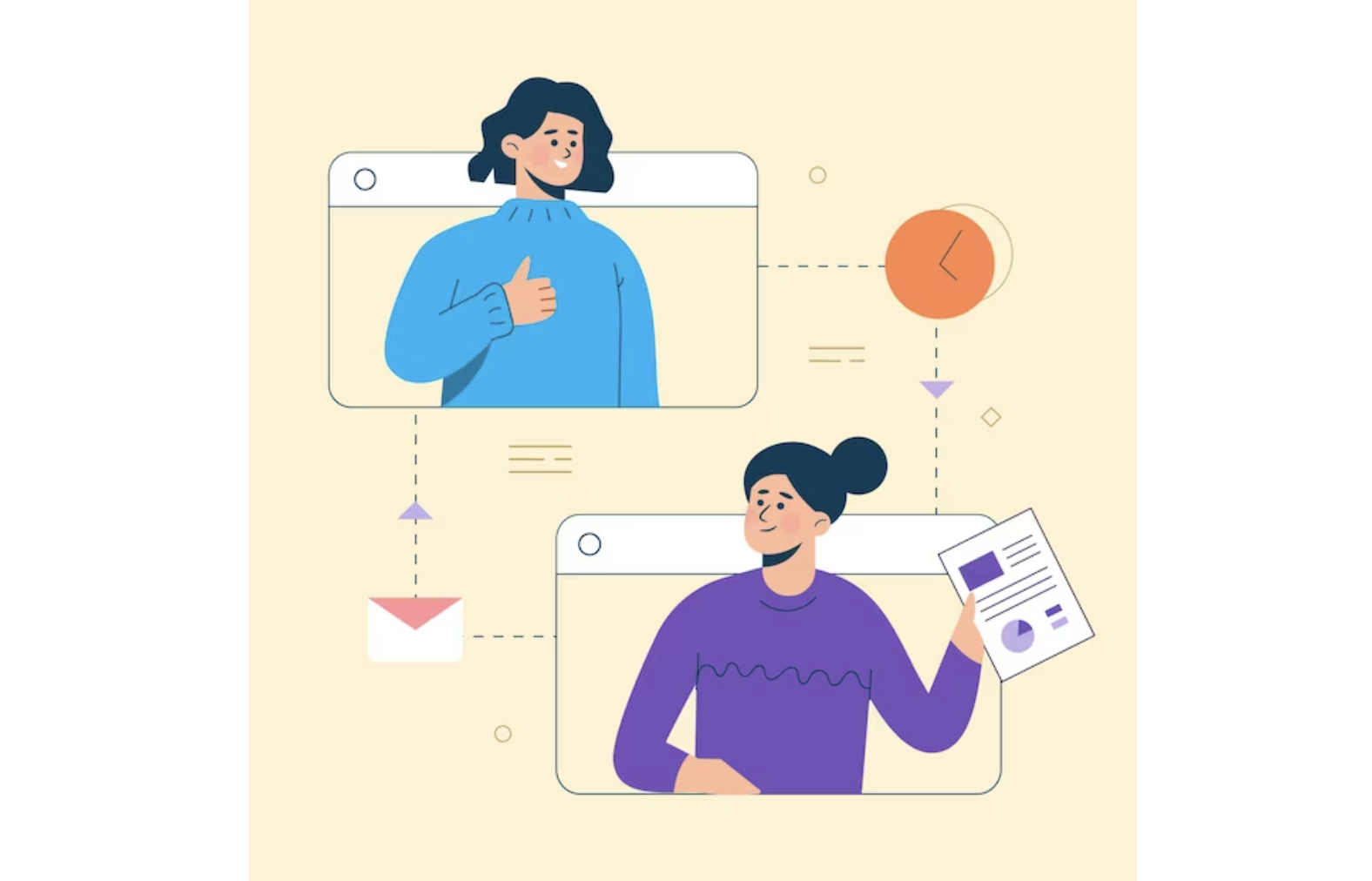 Depending upon the nature of the job and responsibilities involved, pre-define how many people are involved in the decision-making process. Some roles might need a single interaction, while some might need a longer, more team-oriented hiring process.
Pre-define the role of your hiring manager. Who's going to conduct the interview? How many rounds of communication would you like for a particular job profile? Will all decision-making sit on it, or would you prefer to be broken down in multiple rounds?
Related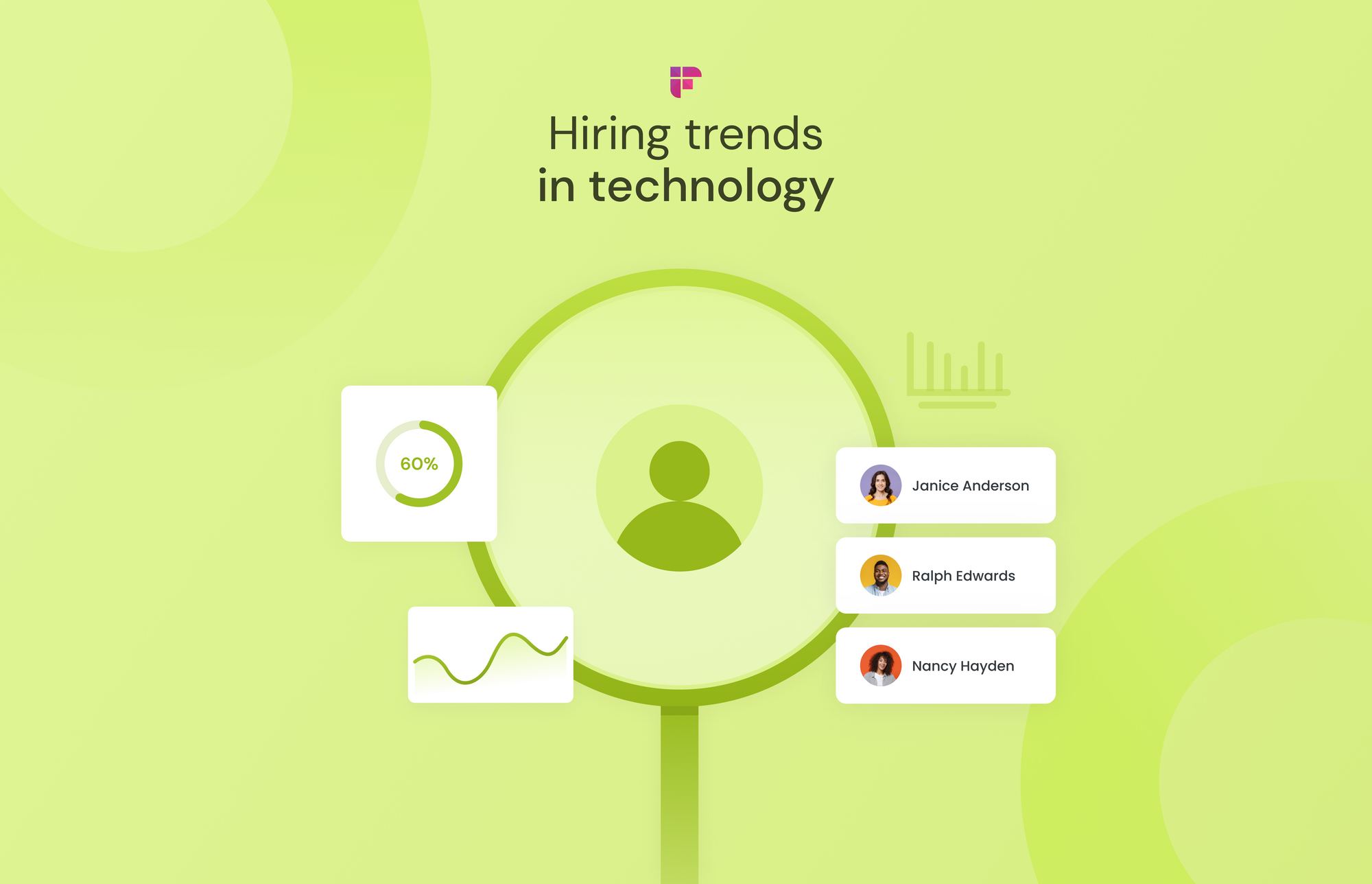 3. Define Medium and Tools for the Remote Interview In Advance

When interviewing remotely, choosing the right web-conferencing software is the key. Think about the basics. Will the interview be conducted on a video call? Or is a phone conversation enough?
However, it is an excellent remote hiring practice to meet the candidate face to face, even if it is just over a screen. It can give you much perspective about the candidate by observing tone, expressions, body language, personality, confidence level, and other things.
Once these ideas are in place, think of which video conferencing tool works best for you. Choose software that meets your needs depending on your need (screen share, have multiple people joining, a connection that works glitch-free for you, etc.), choose a software that meets your needs.
One thing to keep in mind when choosing is to be comfortable navigating around the app you choose. Remember that the simpler the interface, the easier it is to execute the interview. This enables you to focus more on talking to the candidate and not fidgeting around the app ecosystem.
4. Communicate Well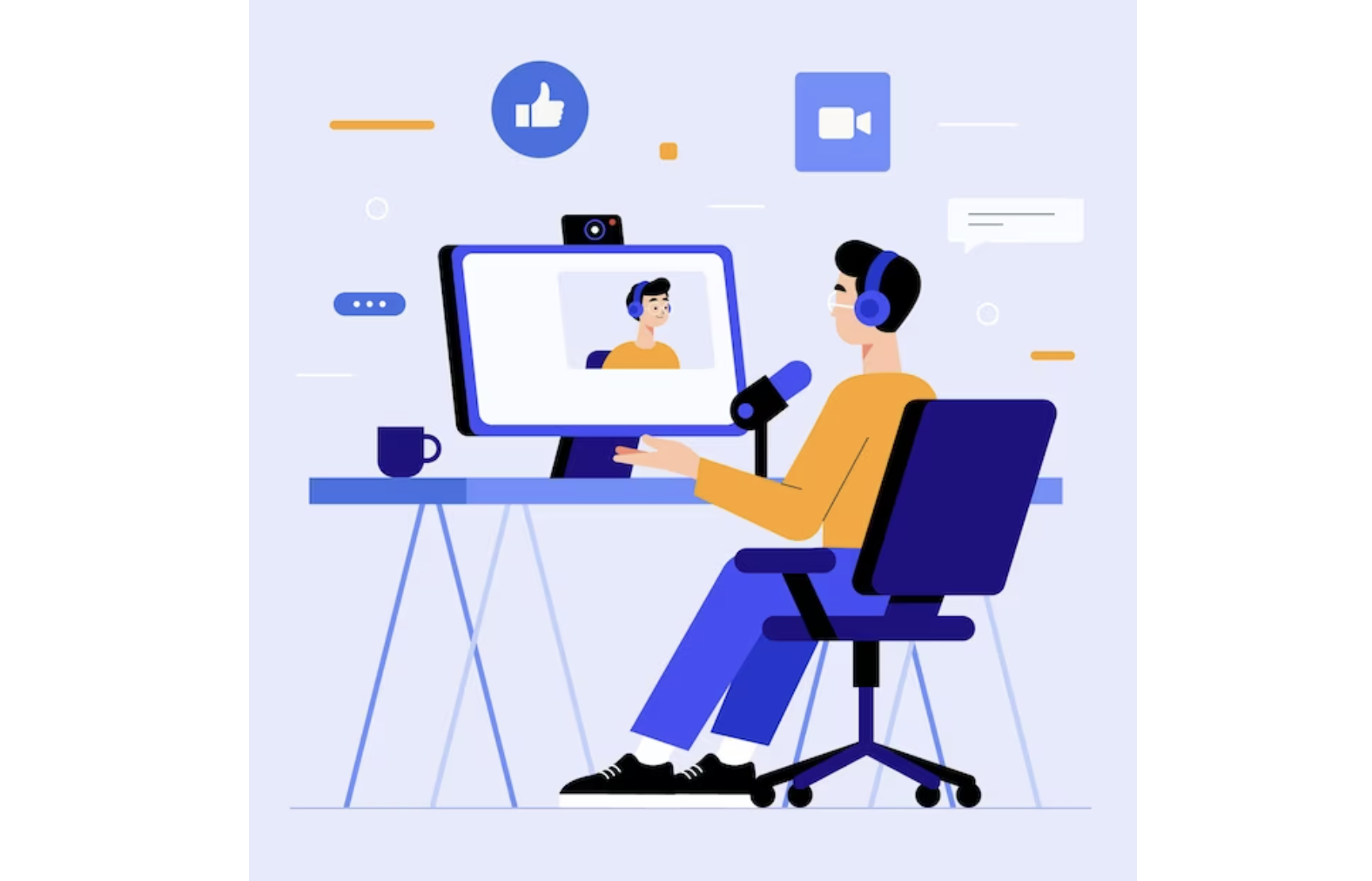 Unlike an interview conducted in a physical setting, it's normal for a few things to get lost in translation over a video call/phone call. The best way to handle that is to talk. Some things to get you started could be conversations around leave policies, defining working hours, etc.
Including a few remote interview tips (like suggesting a quiet place with, stable internet connection) is also a great way of demonstrating that virtual interviews are as accurate as physical ones. It can help the candidate prepare better and also look forward to the upcoming interview.
5. Catch Up on Remote Interview Etiquettes

Online meeting etiquettes is a real thing. They are simple, and once you know, you know. Here are a few reminders:
Show up on time.
Make sure your phone's on silent.
If you're doing this from home, make sure you're in a quiet place, where unpredictable noises like dogs barking or things falling don't create distractions. If it does happen, though, it's okay. Make a joke about it if you have to, and move on.
If it's a video call, even though it's a remote interview that you're probably wearing your last night's bottoms for, look neat (put on that shirt, comb away those locks of hair). This plays a role in how the candidate perceives you, who is representing the company at the moment.
Check your background. Ensure there's nothing in your surroundings you wouldn't like to see if you were on the other side of the table!
Slow down a little bit. Because you're not physically with the person, you might miss the cues that they've finished talking because of a connection lag at best, if nothing else. So to minimize talking over each other, leave a couple of seconds before speaking.
You might also like
6. Ask In-Depth Questions

Probably the most critical aspect of conducting a remote interview. Even though over-communicating is considered a good thing during a remote interview, make sure you're talking about the right things.
Given that you've never met this person before, along with the demographic differences that come with remote hiring, you want to understand the interviewee's context. Switch between being a talker and a listener, and try and do justice to both roles.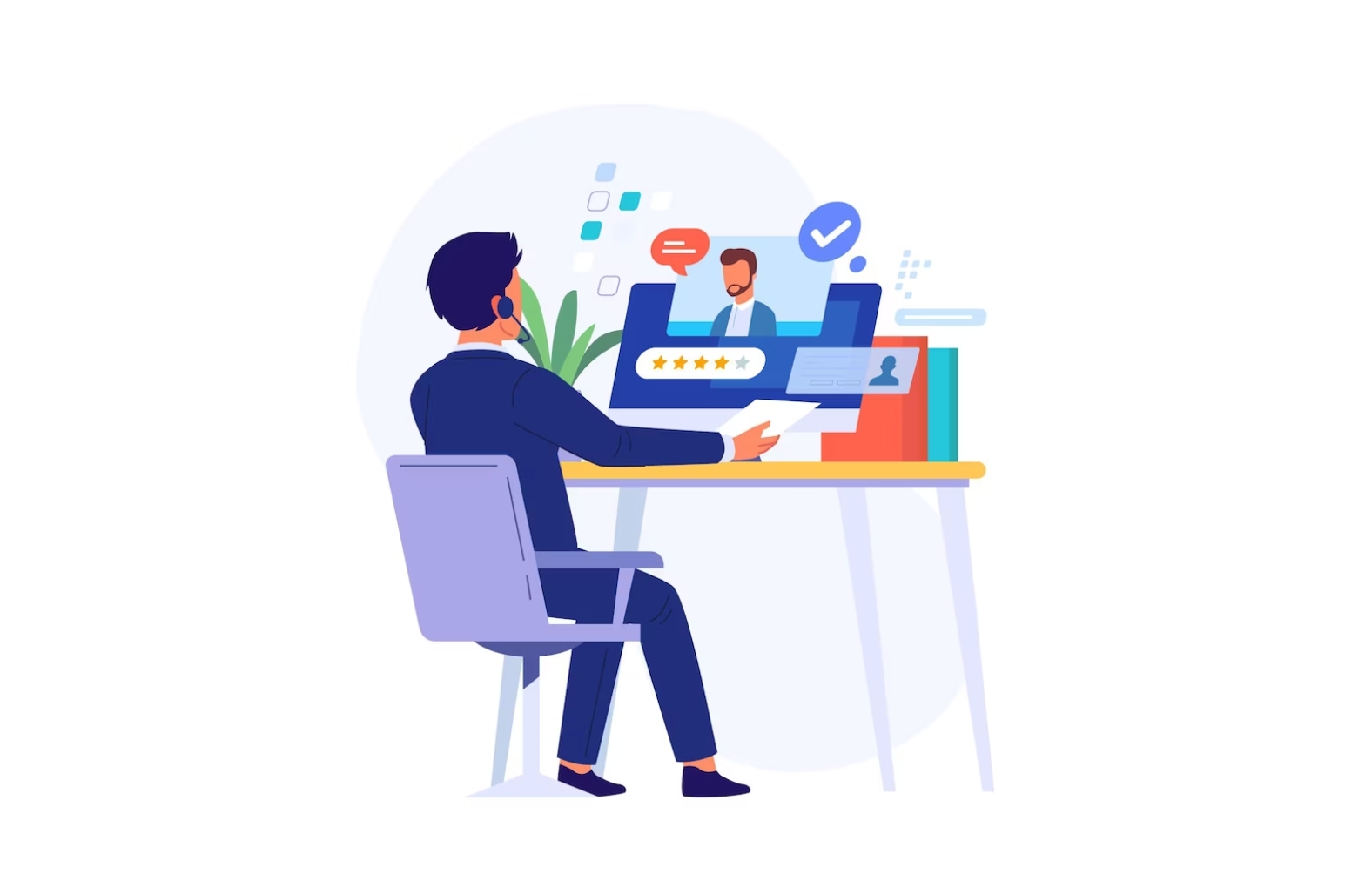 In an extension of that, It's essential to stay on track and not flow with an unexpected conversation that just popped up and seems interesting, ultimately eating into the interview time that you could have otherwise used to discuss things you wanted to.
7. Don't Let the Remote Interview Be A One-Sided Monologue

Even though it's important to express the various details and questions about the role you're hiring for, remember that you're like a principal conductor in an orchestra of things that can go right/wrong.
Don't let a conversation stretch for the sake of filling the awkward silence. Keep referring to your notes, and plan your remote interview questions.
There's nothing wrong with looking away from your screen at the notepad on your side to make sure everything's going as planned. The flow can sometimes let time pass without you realizing it.
Don't feel shy to intervene if need be. The simplest way to politely but firmly intervene is if the candidate de-routes from the main question. Make sure you keep a mental check on yourself not to do the same!
8. Make Sure They Have Your Full Attention

Imagine this:
The interviewer keeps saying 'one sec' to pick up the calls and mutes the interview while the candidate sits awkwardly waiting to be seen again.
Nothing's more distracting than having a remote interview where the hiring person is constantly distracted mid-way. It happens more often than you'd think it does, and it's always good to be prepared for tackling such distractions.
These are small things, and one might think a busy interviewer might not be able to 'help' some of the distractions. But remember, this is probably the first interaction that the candidate is having with your company.
So taking care of these factors is vital in defining your company's persona. A candidate should not be left feeling that you're unapproachable or 'busy most times,' rendering the perception of a communication channel cold.
9. Spend Some Time Getting to Know Candidates Beyond the Work Profile

As generations evolve, business practices change, and factors motivate and shape people's employment goals.
Combine that with the fact that most millennials choose to keep a job based on how included they feel in the work culture and the meaning they derive from their experience at the workplace.
All in all, more and more studies show that employees like to work with companies that align with their personal goals. A great way to ensure that your employees feel aligned with company goals and philosophy despite a remote job's physical drawbacks is to talk about these things.
Ask them questions that go beyond the work profile. Try and talk about what motivates them about the job profile beyond this company, maybe as a skill in life. These don't have to be lengthy conversations.
A few minutes set aside can create significant differences. You might discover that the interviewee has skills you had no idea about. Express and acknowledge exciting discoveries. It's also a great way to make them feel welcomed, and it shows you care about them as a person joining the team.
A new workplace survey by Engine Insights for Smartsheet reveals that working from home as a result of COVID-19 is difficult for all workers, but is specifically Generation-Z and Millennials. In fact, despite being digital natives, 95% of Gen-Z workers and 93% of Millennial workers admit they're having a tough time with the transition to working remotely.
10. Discuss Work Culture

It's no secret that the first few days of a new job feel like walking in a forest you've never known before. Think about its magnification during a remote job. As a hirer, make sure you have some time set aside for explaining the way your company does things.
It's crucial because the hirees might not have the opportunity to see your office and meet your team. Or maybe you don't even have an office.
An easy way to start this conversation is to tell them about your company culture, the values you hold, the vision you have for the company, etc. Share stories, examples, references to help them realize and internalize words into situations.
Related
11. Pace Your Time Well

Managing time correctly during a remote interview is a key indicator of how well things went, both for you and the candidate.

Create a time management plan that works in different situations. While you should follow allotted time brackets, leave some room for unexpected conversations.

Most hiring managers agree that they know within the first few minutes of talking to a potential employee whether the person is a good fit or not. Make sure you invest time on the right questions based on how the interview pans out.
12. Conclude With Clarity, Follow Up As Promised

While "We'  "We're going to hire you" is "not the level of honesty we'rwe'reing for, it'sit'se to give off some clarity to the candidate at the end of an interview. If you genuinely enjoyed talking to this person, tell them. If you realize it'lit'llp to have another round with another person from the team, discuss that with them.
Additionally, If you've made up your mind about not hiring them, do not give out false hope in an awkward urgency to get off the screen and do something else.
Make sure you tell them about the coming steps. Will HR get in touch? How soon will they hear back from you? Make sure you create realistic timelines, follow up on them, and intimate the candidate about whatever you decide in the end.  

Last 2 Cents
Remote interviews are a great way to save time and resources while ensuring you hire the right talent for work from home jobs or even in-office ones. Having said all that, there is no one best way to conduct a remote interview. So the master tip coming your way is quite simple: Experiment, try a bunch of things, and see what works best for your hiring practices.
Whether you're in the remote interview process or have been doing it for a while, the only way to find the best course of conducting them is to continue conducting them! Build on your processes from your own experience, and soon you'll have a remote hiring system that helps you acquire the best talent for your business.
Wondering what's the best way to record remote interviews? Try the Fireflies Chrome extension and never miss important info during meetings!
Read next