Are you tired of manually dialing phone numbers and struggling to keep up with your sales calls? If so, sales dialer software could be a game-changer for your business.
In this article, we'll guide you through everything you need to know about sales dialer software and give you our top picks to help you make the right choice. Let's get started!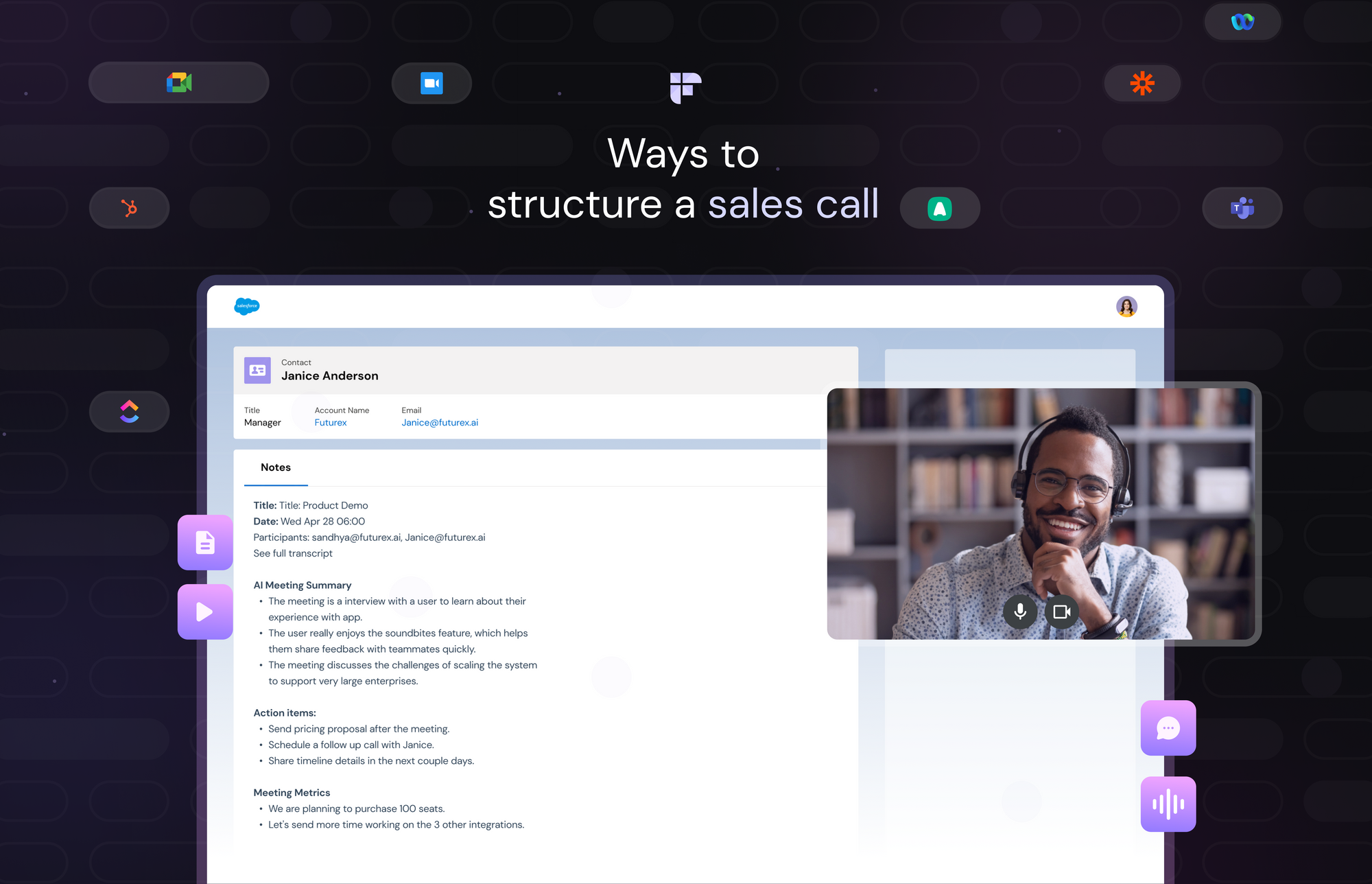 What's a sales dialer software?
A sales dialer software, also known as an autodialer or power dialer, is a specialized tool designed to enhance sales team productivity and streamline outbound calling processes. It automates the dialing of phone numbers, allowing reps to make a large volume of calls in a shorter period.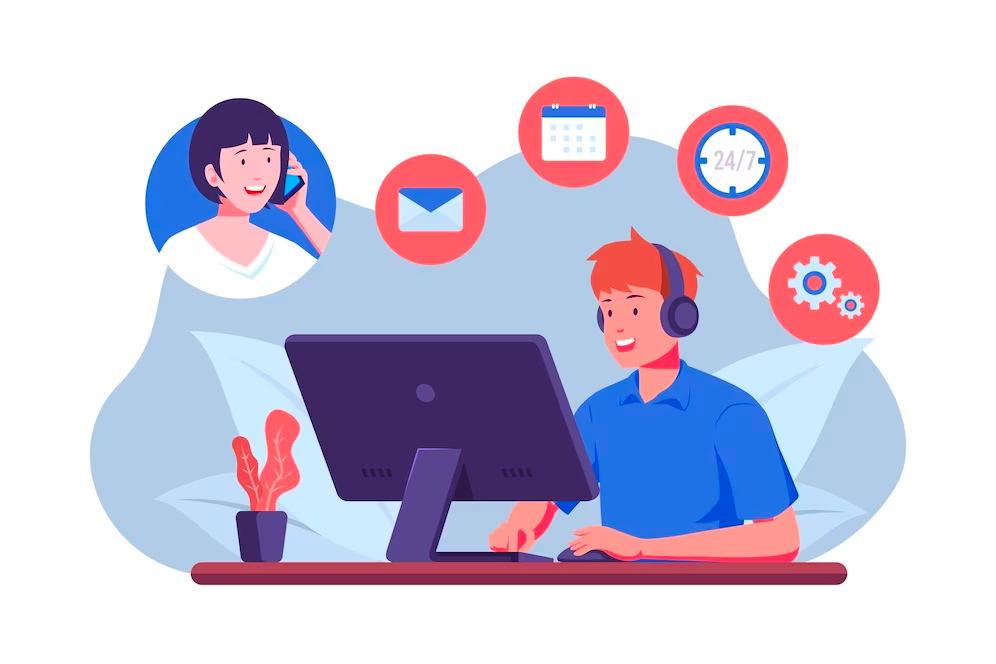 Sales dialer software typically integrates with customer relationship management (CRM) systems, enabling seamless access to customer data and call logs. This integration empowers sales teams with valuable insights and enhances their ability to personalize conversations and track prospect interactions.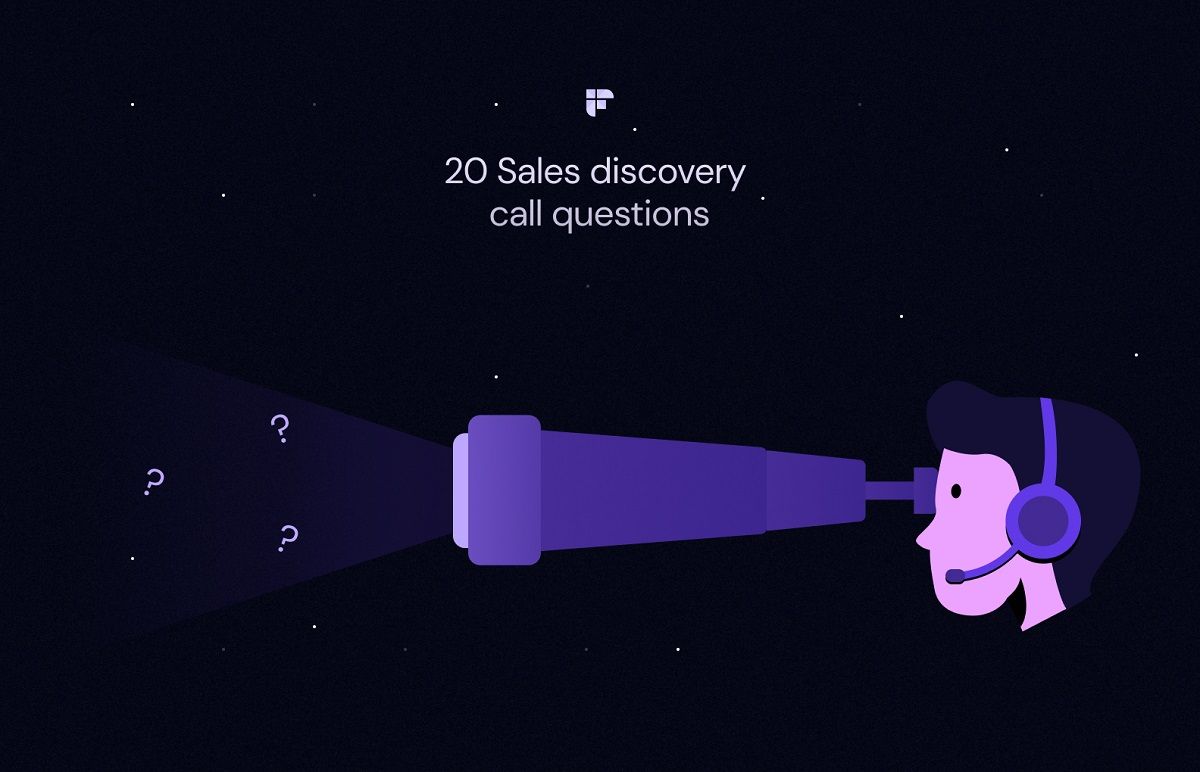 How to choose a sales dialer software
Many factors are involved in choosing the sales dialer that's the right fit for you. Let's dive into what they are.
1. Affordability
It's essential to consider costs like capital expenditures, operational expenses, and maintenance fees when choosing a sales dialer. It may seem overwhelming, but the key is to identify which features are crucial for your business and which are less important. By doing so, you can choose a dialer that meets your needs and budget.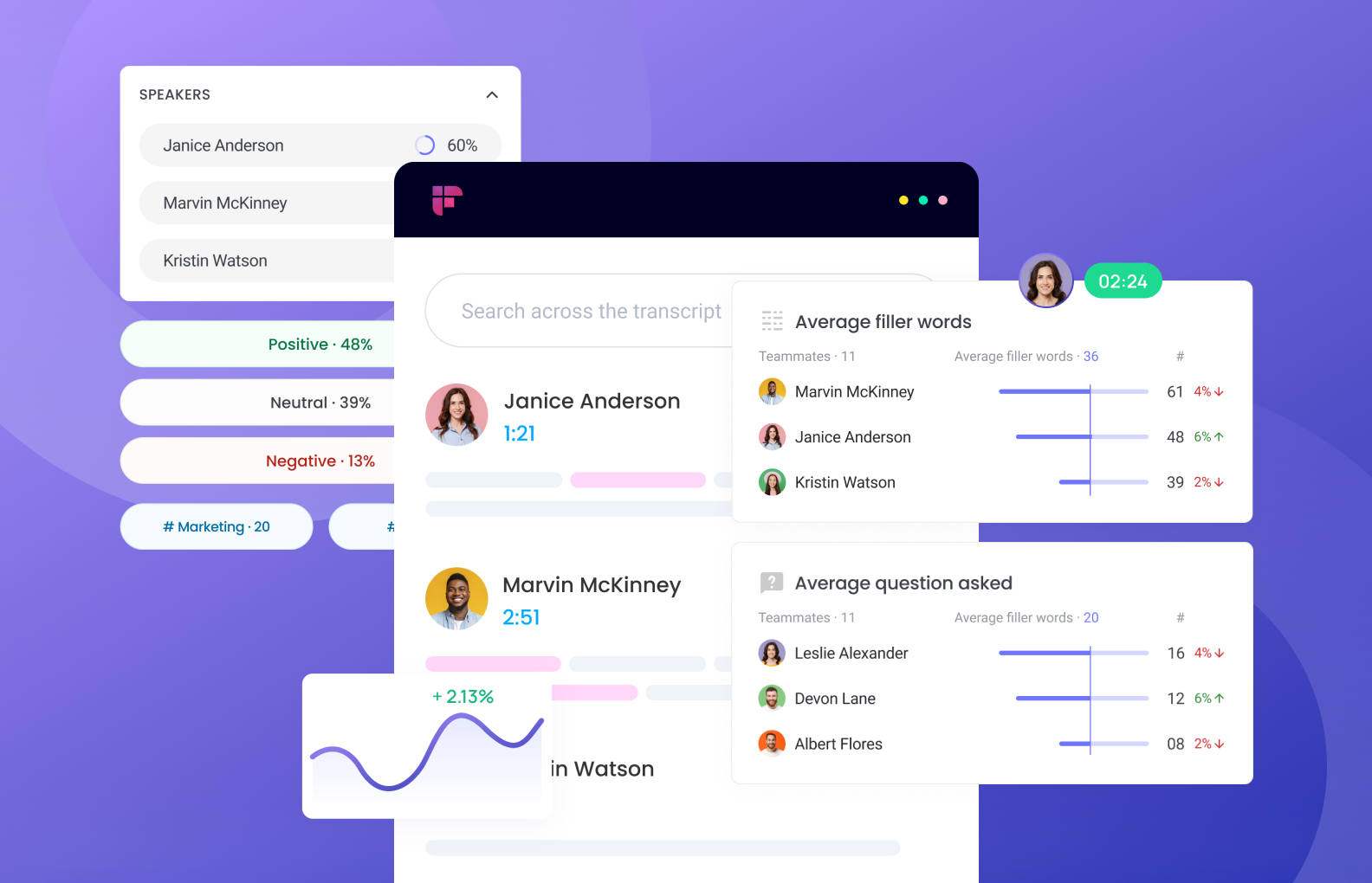 2. Integration
Your sales dialer must be compatible with your CRM system. This integration allows salespeople to call leads directly from within the CRM platform, saving time and increasing productivity. Plus, any relevant information is automatically transferred between the two systems, so salespeople don't have to worry about duplicating efforts.
3. Customization
Choose a sales dialer that's adaptable and customizable to meet your specific needs. This means you should have the ability to select the features that are essential to your sales process while avoiding those that aren't relevant. It's essential that the software can be scaled up or down to accommodate changes in the number of users and that you can enable or disable features as needed.
Top sales dialer software
There are a plethora of sales dialers available in the market. Here are some of them: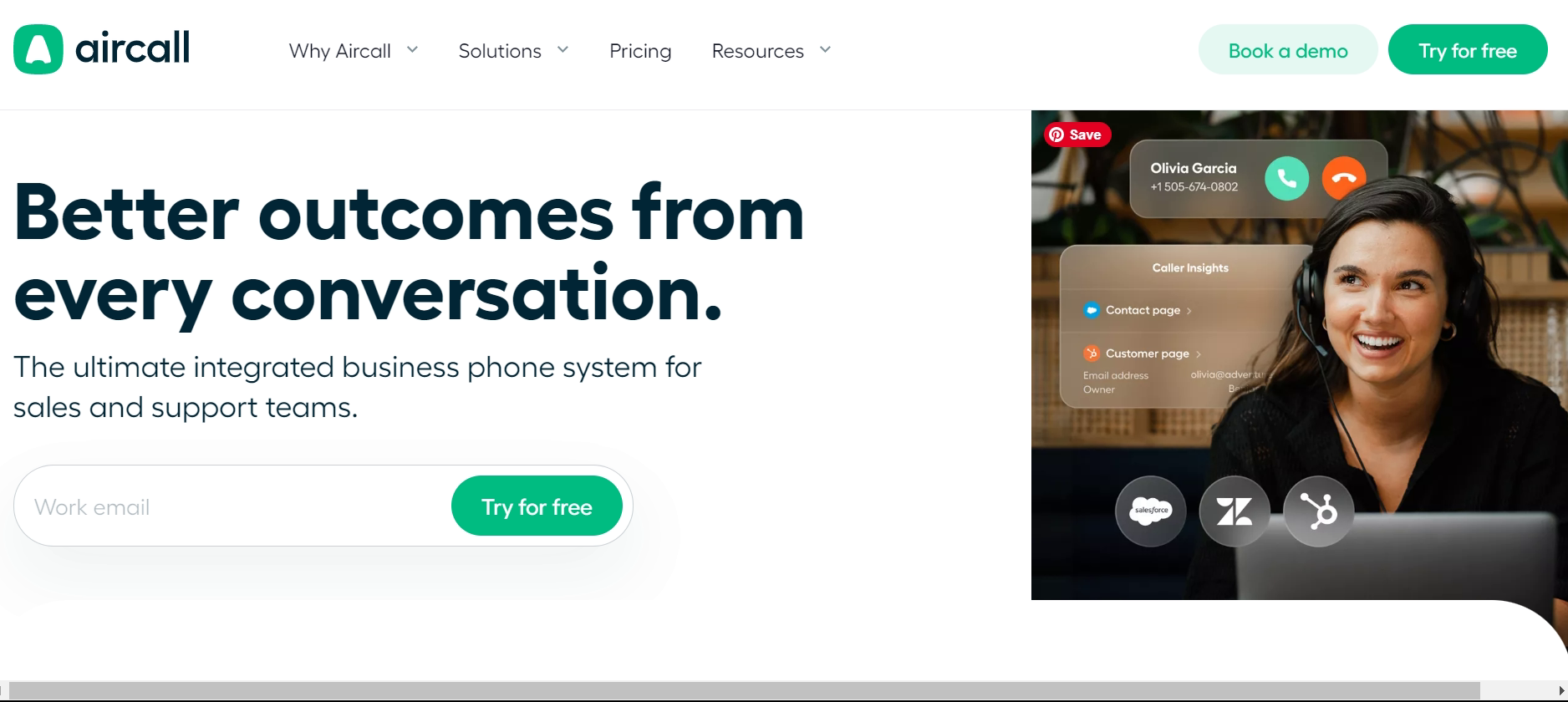 Aircall is a cloud-based call center software that helps businesses collaborate, increase productivity, and improve reporting. Its range of features includes a Power Dialer that saves time by automating manual processes such as compiling contact lists and entering information into the CRM.
Aircall also provides relevant context about the prospect to help sales teams tailor their pitch. Notes, tags, and follow-up steps can be added easily, which are automatically synced to your CRM.
Pricing:
Essentials: $30/user
Professional: $50/user
Custom: As per requirement
Freshdesk is a versatile cloud-based call center software that serves as a sales dialer. It offers a range of features designed for sales teams, including power dialing, auto-dialing, and click-to-call functionality.
With real-time call analytics and CRM integration, sales professionals can efficiently track performance, personalize conversations, and optimize strategies. Streamlining the calling process, Freshdesk enables teams to connect with more prospects, boost productivity, and drive better sales outcomes.
Pricing:
Growth: $15/month
Pro: $39/month
Enterprise: $69/month
RingCentral is an all-in-one communication and collaboration tool that offers cloud-based phone, message, and video services. It's not just for sales teams but also for service and support, market research, and contact centers. The guided engagement flows automatically adapt to customer interactions, streamlining the sales process.
The EngageVoice dialer is part of RingCentral's Blended Outbound Cloud Contact Center, which also provides limited CRM functionality. While the EngageVoice dialer integrates with some CRM systems, it's only available if you use RingCentral's phone system.
Pricing
There are four plans: Essential, Standard, Premium, and Ultimate. Unfortunately, the pricing for all the plans is available only on request.
Outreach is a leading sales execution platform trusted by market-facing teams to boost pipeline creation and predictably close deals. The Outreach Dialer is a valuable tool, enabling efficient call management with features like call logging, participant addition, and notifications for call quality.
It's a comprehensive solution that enhances sales performance and ensures a seamless revenue generation process.
Pricing
Available only on request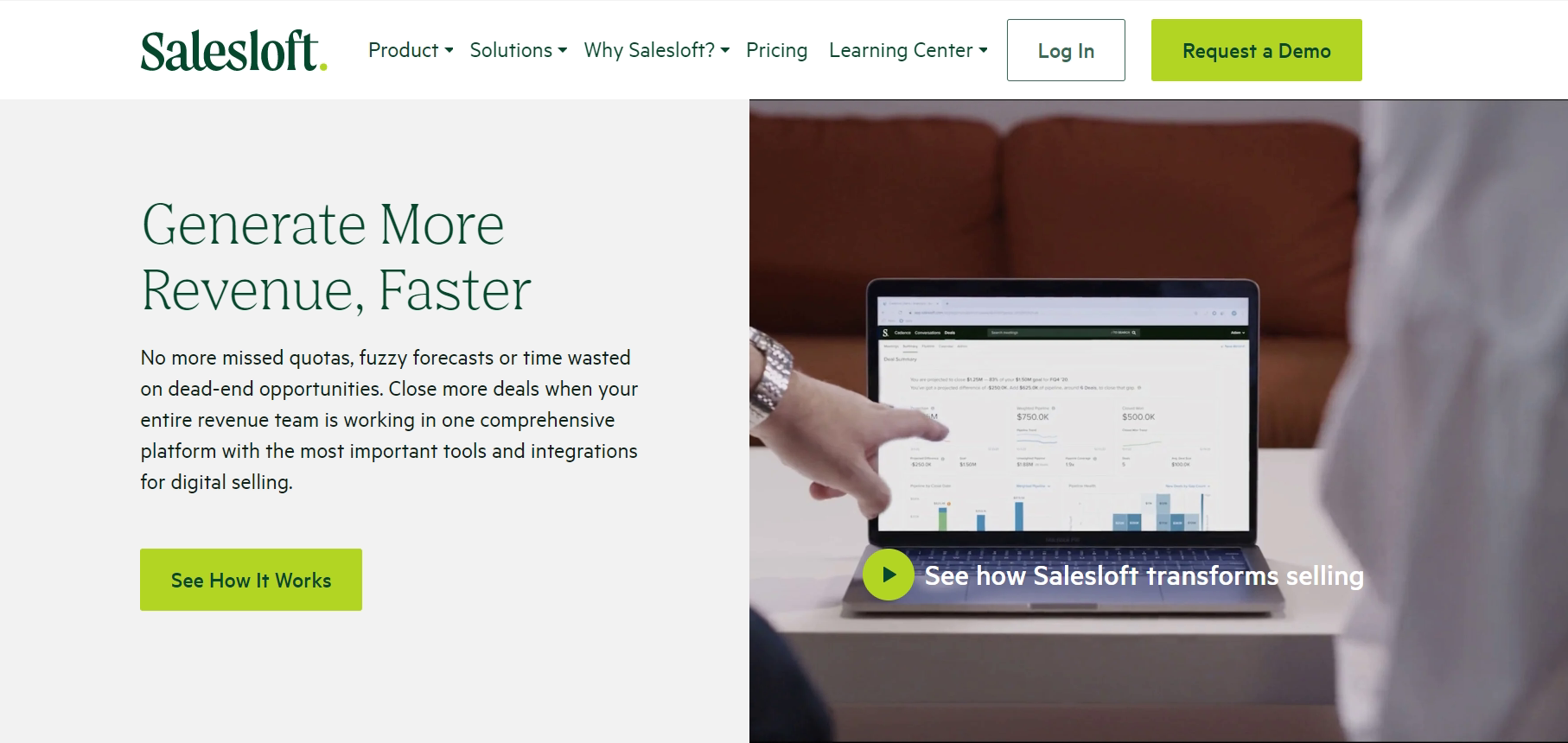 SalesLoft, in collaboration with Twilio, provides users with VoIP technology, enabling them to make calls directly from their computers. Integrating pre-recorded voicemails with unanswered calls allows teams to leave messages to the customers efficiently.
Through Live Call Studio, managers can seamlessly listen, offer guidance, and join ongoing calls, fostering team connectivity. Users can effectively track call details, disposition, and sentiment and take comprehensive notes to optimize their sales cadence planning.
Pricing
The pricing for all three plans is available only on request.
6. CloudTalk
CloudTalk Sales Dialer is a call center software that enhances outbound sales calling. The tool offers features like call routing and queuing, productivity integrations, and reporting to maximize agent productivity and call volume.
One of its standout features is the power dialer, which enables users to create sales campaigns incorporating surveys and call scripts.
It also offers call recording for quality assurance and provides in-depth analytics and reporting to track performance. As a scalable and easily accessible solution, CloudTalk Sales Dialer optimizes sales processes and improves overall sales team efficiency.
Pricing
Starter: $25/mo
Essential: $50/mo
Expert: $50/mo
Custom: As per the requirement
Fireflies: The best sales dialer companion
Fireflies.ai is an AI-based note-taking tool that integrates with all the sales dialer software mentioned above.
Integrating sales dialer software like Aircall, Outreach, SalesLoft, Freshdesk, and RingCentral with Fireflies AI brings a whole new level of benefits for sales reps.
Imagine having automatic call transcription so you don't have to worry about taking detailed notes during conversations. Fireflies AI offers powerful conversation analytics that extract valuable insights from your calls, helping you improve your pitch, train new reps, and close deals more effectively.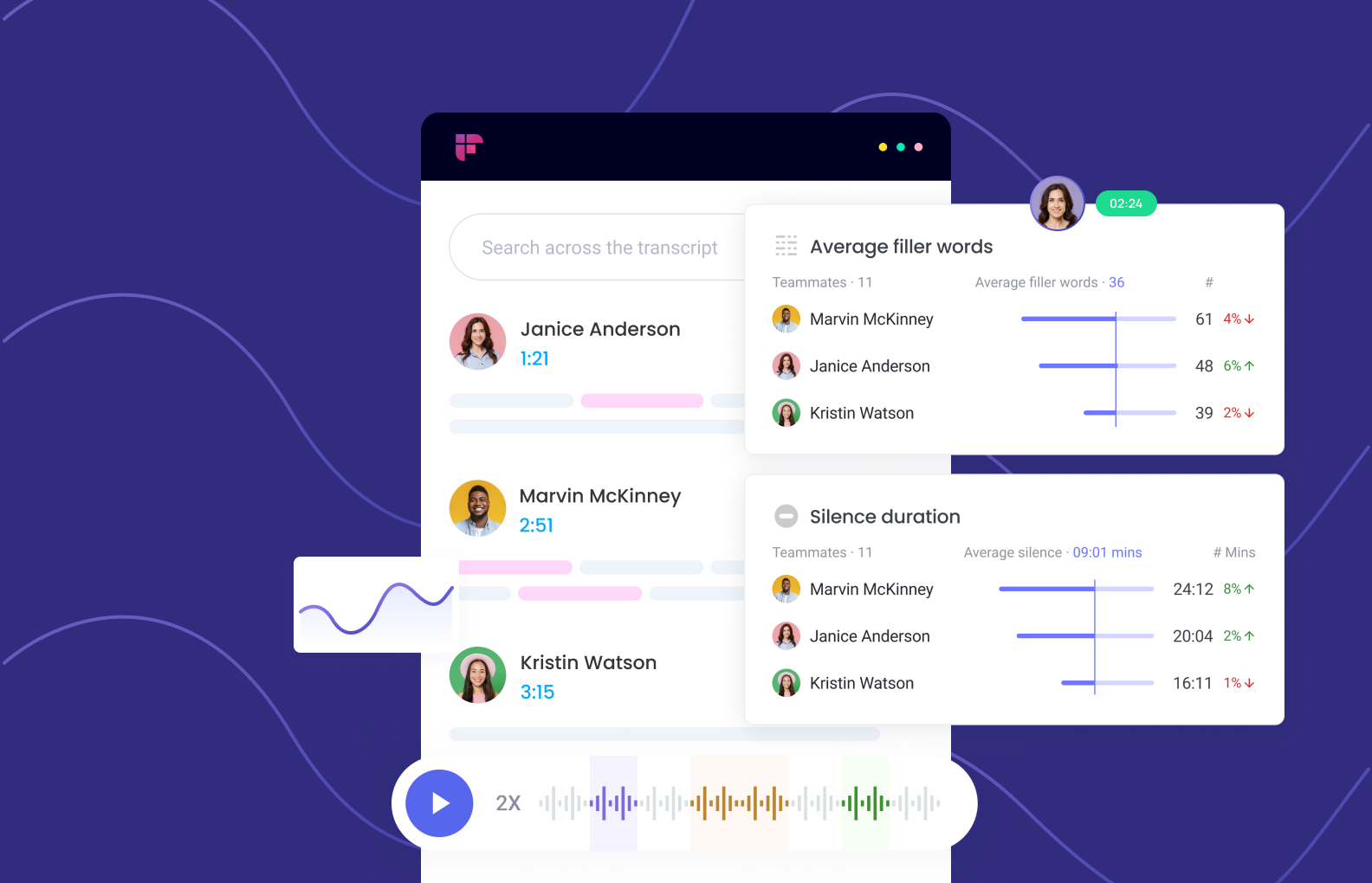 It also eliminates the need for your reps to manually enter information in the CRM as it provides robust integrations with some leading CRM solutions like Salesforce and HubSpot. Using Fireflies is like having a personal assistant to streamline your workflows, capture important information, and boost your overall sales effectiveness.