Are you tired of feeling like the left-hand doesn't know what the right hand is doing at your company? Do you wish there was an easy way to ensure all employees were on the same page and working towards the same goals? Look no further because all hands meetings might be the solution you've been searching for.
Read this blog to learn:
What is an all hands meeting?
Why host all hands meeting regularly?
What are the common elements of an all hands meeting?
11 best practices for holding all hands meetings.
So, grab a cup of tea (or coffee or kombucha... we don't judge) and get ready to learn how all hands meetings can help your company thrive.
What is an all hands meeting?
An all hands meeting is a gathering of all employees in a company, regardless of their department or role, to communicate important information and updates to the entire organization. These meetings provide an opportunity for leadership to share their vision and goals for the company and listen to their team's concerns and ideas.
💡
Trivia: did you know the phrase 'all-hands meeting' comes from 'all hands on deck,' which signals all ship crew members to go on the deck?
All hands meetings can be a powerful tool for creating a sense of community and collaboration among employees, ensuring everyone is on the same page and working towards the same goals.
The goal of an all hands meeting is to:
Share business updates and progress
Align the company around its mission and strategy
Recognize and celebrate achievements and the people responsible for them
Provide an opportunity for employees to ask questions and raise concerns
There is no formal meeting cadence for a all hands meeting. In fact, it's never too early to start hosting all hands meetings as a regular part of your company's communication strategy. In fact, it's a good idea to start having them as soon as it becomes difficult to keep everyone in the company informed and aligned.
At Fireflies, for example, the team started holding all hands meetings when the company was around 60 people, and they have become a regular part of the calendar ever since. And small organizations hold at least 4-6 such meeting annually.
Why host all hands meetings regularly?
There are several key benefits of incorporating all hands meetings into your company calendar:
Aligns everyone: All hands meetings provide an opportunity to share company-wide updates and ensure everyone is on the same page regarding goals and strategy.
Fosters company culture: These meetings are a great way to demonstrate and strengthen your company's culture, vision, and values.
Gives everyone a voice: All hands meetings should include time for Q&A, where employees can ask questions and raise concerns. This helps to foster transparency and ensure that leadership is responsive to the team's needs and concerns.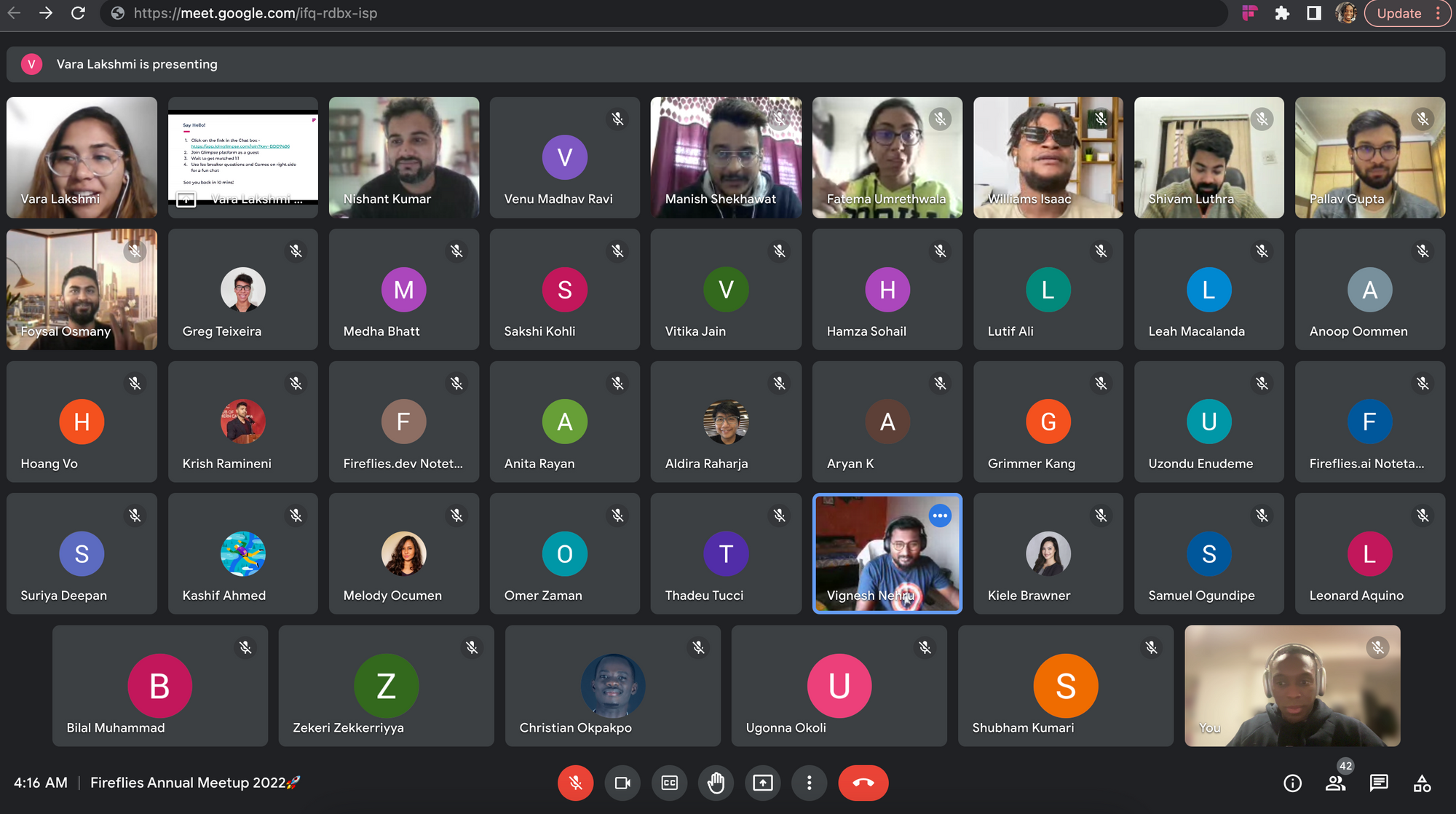 Celebrate successes: These meetings are an excellent opportunity to recognize your team's achievements and boost morale.
Connects remote and in-office employees: With many companies now operating in a hybrid model, all hands meetings provide a way for employees who may be physically separated to connect and feel like part of the team. It offers a great way to motivate remote teams!
What are the common elements of an All Hands Meeting?
Some common elements of an all hands meet include:
1. Reflect on the past
The first part of the all hands meeting should be dedicated to reviewing what has happened since the last meeting. It can include both celebrating successes and acknowledging any challenges or missed deadlines.
If you hit the deadline, give a big shoutout to the team members who made it happen. And if you missed one, don't sweep it under the rug - learn from it and move on.
Share your perspective on key organizational experiences, including the good, the bad, and the ugly. It helps to build trust and create a sense of accountability among the team.
Some organizations even celebrate employee milestones during this time. So, take a chunk of the meeting - about 20-25% - to reflect and customize the experience to fit your company culture.
2. Present situation and foreseeable future
After reflecting on the past, it's time to shift gears and focus on the present. This is typically the meat and potatoes of the all hands meeting, taking around 50% of the time.
This is a chance to reinforce what is currently vital for the business, including current metrics, upcoming milestones, and how the teams are organized. Even if this information has been shared before, it bears repeating to ensure everyone understands and works towards these priorities.
Use this section to report on your focus areas and explain any recent changes to the company's plan, including what caused the shift and how it will be managed. Make the most of this time together!
3. Open the floor for questions
It's time for the Q&A section of the all hands meeting. You can allow the team to submit questions in advance and ask questions live during the meeting. Leadership can review the submitted questions beforehand to understand better what to include in the reflection and current situation sections. Make sure to leave enough time for lots of questions to be answered.
Live questions allow for more spontaneous inquiries. Don't worry if you feel nervous about being asked a question - it's a normal part of being in a leadership position.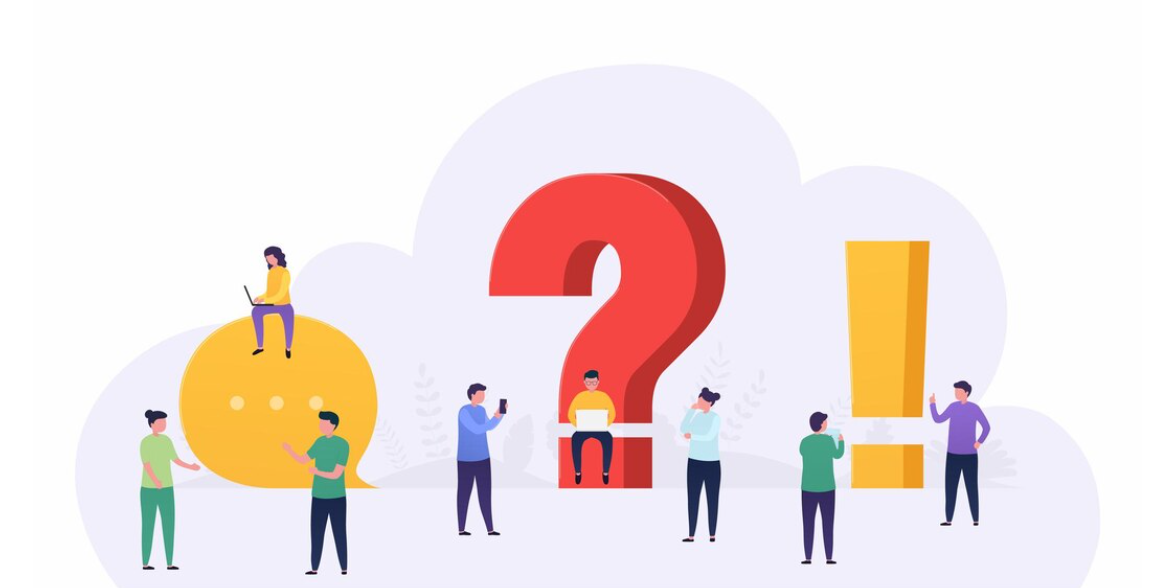 It's perfectly fine if you don't have all the information to answer a question. Offer to follow up with an answer by a specific date. However, if there are a lot of questions that can't be answered at the moment, it might be a sign of a lack of clarity at a cultural, strategic, or leadership level.
11 best practices for holding all hands meetings
1. Presentation deck: Slides are a fantastic way to keep your all hands meeting organized and on track! They help you craft a cohesive narrative and serve as a valuable reference for your team to refer back to after the meeting. Plus, sharing them after the fact is a breeze!
2. Frequency: There is no one-size-fits-all answer to how frequently to hold all hands meetings. The right frequency will depend on the size of your team, the nature of your work, and other factors specific to your organization.
But once you've settled on the frequency, make sure to hold all hands meetings regularly and make them a tradition at your company. It's a great way to set the expectation that attendance is important and encourage everyone to carve out the time to join in. Make it a regular part of the team's schedule.
3. Day and Time: When choosing a day and time for your all hands meetings, aim for a time that works for most of your team and allows everyone to engage in the discussion. This is particularly important if your teams are remote.
In such a scenario, consider different time zones and choose the one that works for most of your team. Alternatively, you can select a rotating schedule that allows everyone to attend at least some of the all hands meetings.
Figure out the best time and day by getting input from your team to see when they will most likely be able to attend and be fully present.
4. Use the right technology: Want to ensure that your all hands meetings go off without a hitch? Make sure you have a flawless tech setup.
If your meeting is onsite, make sure to have cameras facing both the audience and the speakers to help everyone feel more immersed in the discussion.
Good audio is also crucial, so test your setup before the meeting to ensure everyone can hear and be heard clearly. By setting things up correctly, you'll be able to host all hands meetings that are seamless and engaging for everyone.
For hosting all hands remotely, choose a reliable video conferencing tool, such as Zoom, Google Meet, or Webex, to ensure that everyone has a smooth online experience. Test your audio, video, and connectivity before the meeting to ensure everything is working as expected.
5. Have an agenda: No matter how you decide to hold your all hands meetings, always keep their purpose in mind. Stick to your goals.
Set a clear meeting agenda with agreed-upon timings for each section. To avoid overruns, it's a good idea to coordinate with all of your speakers before the meeting and remind them to keep an eye on the time. It will help you stay focused and on track during the session.
Also read: how to create an online meeting agenda
6. Have a moderator: Add some pizzazz to your all hands meetings by assigning a moderator! Not only will they help keep the discussion moving smoothly, but they'll also ensure that everyone has a chance to chime in.
The moderator can introduce speakers, facilitate discussion, and keep an eye on the overall flow of the meeting. Not only will this help keep things focused and productive, but it'll also ensure that no one gets left out of the discussion.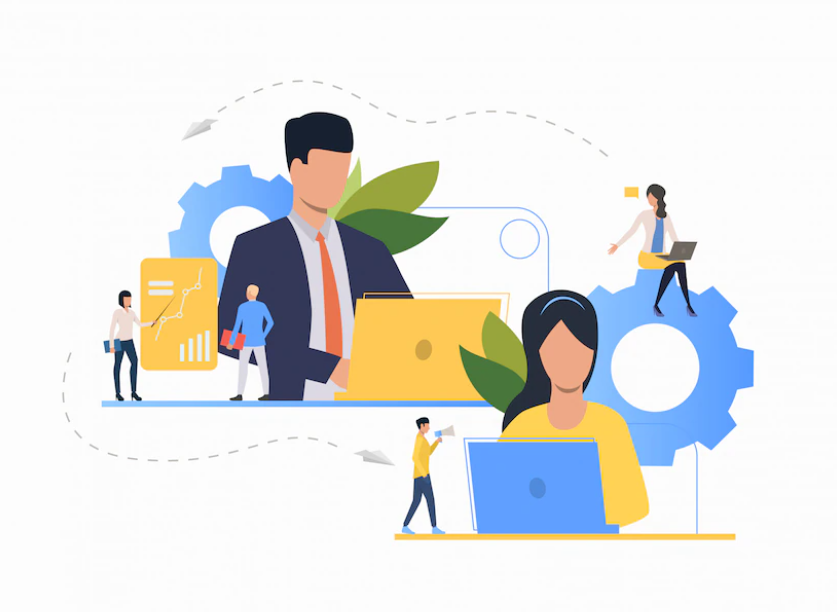 7. Motivate your team: Add some fun and team bonding to your all hands meetings. Incorporate activities that strengthen your company culture and motivate remote teams. Host virtual ice breakers or team-building activities.
8. Encourage social interaction: Set aside time for team members to chat and catch up with each other in small groups or as a whole team.
9. Recognize and celebrate achievements: Take time to recognize and celebrate team members' accomplishments, such as meeting a goal or completing a project. This can build morale and motivate team members to do their best.
Host virtual happy hours or other social events: Plan virtual social events, such as happy hours or game nights, to allow team members to relax and have fun together.
10. Seek feedback: Want to make your all hands meetings the best they can be? Ask for feedback! Your employees are attending these meetings, so their feedback is crucial for ensuring they're as relevant and valuable as possible.
Before everyone leaves the meeting, ask them to complete a quick feedback survey to evaluate the session. Keep the survey short and focused, so it's easy for employees to complete. By gathering feedback, you'll be able to make continuous improvements and keep your all hands meetings fresh and engaging.
11. Share the recording: Don't forget to hit "record" at the start of your all hands meeting! This will allow you to capture the entire session for those who couldn't attend in real time.
After the meeting, be sure to share the recording with your employees through your internal communication channels so that everyone has an opportunity to watch it later.
We at Fireflies use our own AI notetaker to record, transcribe and share all our meetings. It's a great way to ensure that everyone stays informed and up-to-date, even if they can't join the meeting in person.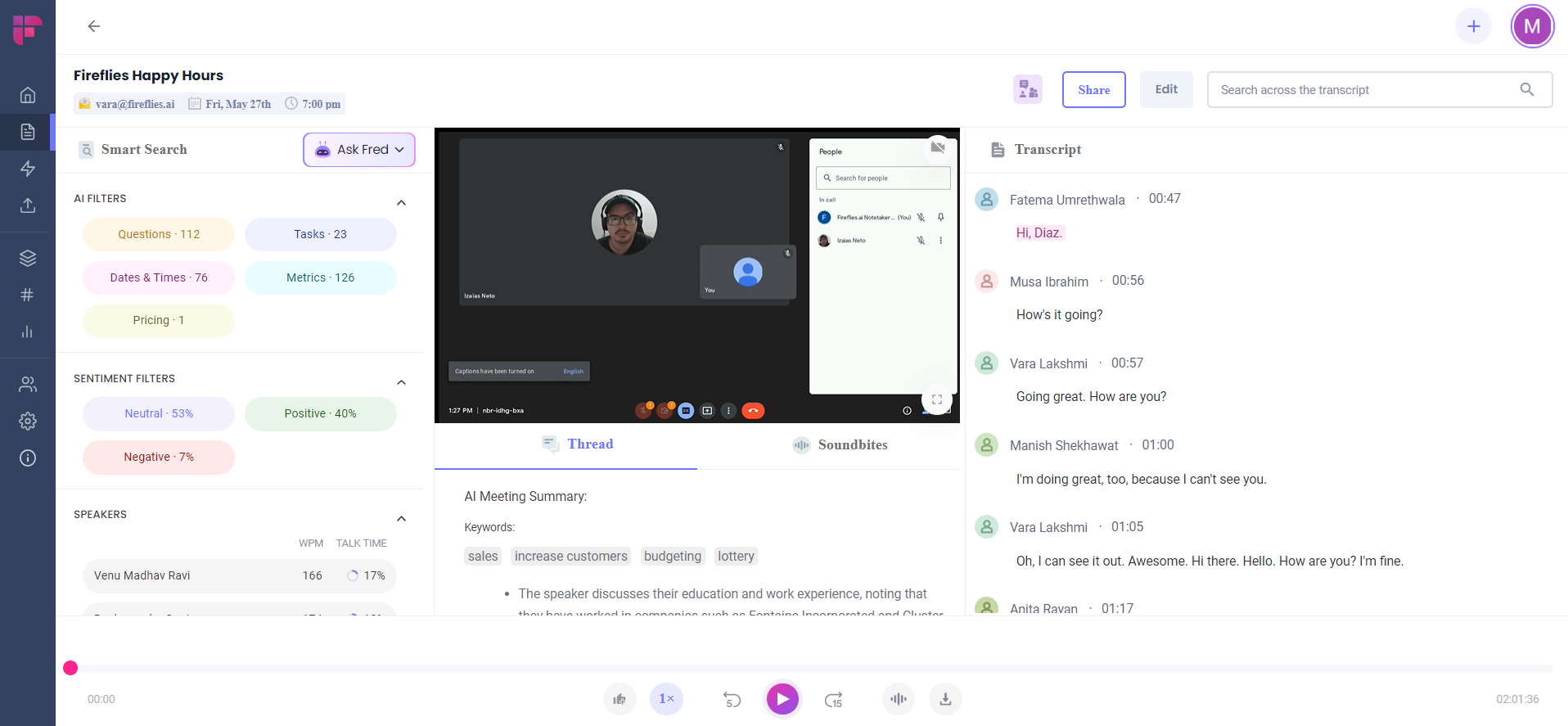 Set Sail for Success with All Hands Meetings
All hands meetings: the ultimate gathering of all the brilliant minds (and hands) under one roof (or Zoom screen) to share ideas, updates, and high fives (virtual or otherwise). Think of it as a company-wide pep rally, where everyone gets pumped up and ready to tackle the tasks at hand (pun intended).
So put on your game face (and your best virtual background if you're joining remotely) and get ready to join the huddle. Let's make those all hands meetings a slam dunk!