A compelling Unique Selling Proposition makes it easier to defeat the competition. There are already tens, if not hundreds, of similar products out in the market, and to communicate your value clearly, your USP should be relatable, concise, creative, and authentic.
There are about 31.7 million small businesses in the USA alone. This figure is expected to rise in the coming years as more people start their businesses to become self-dependent.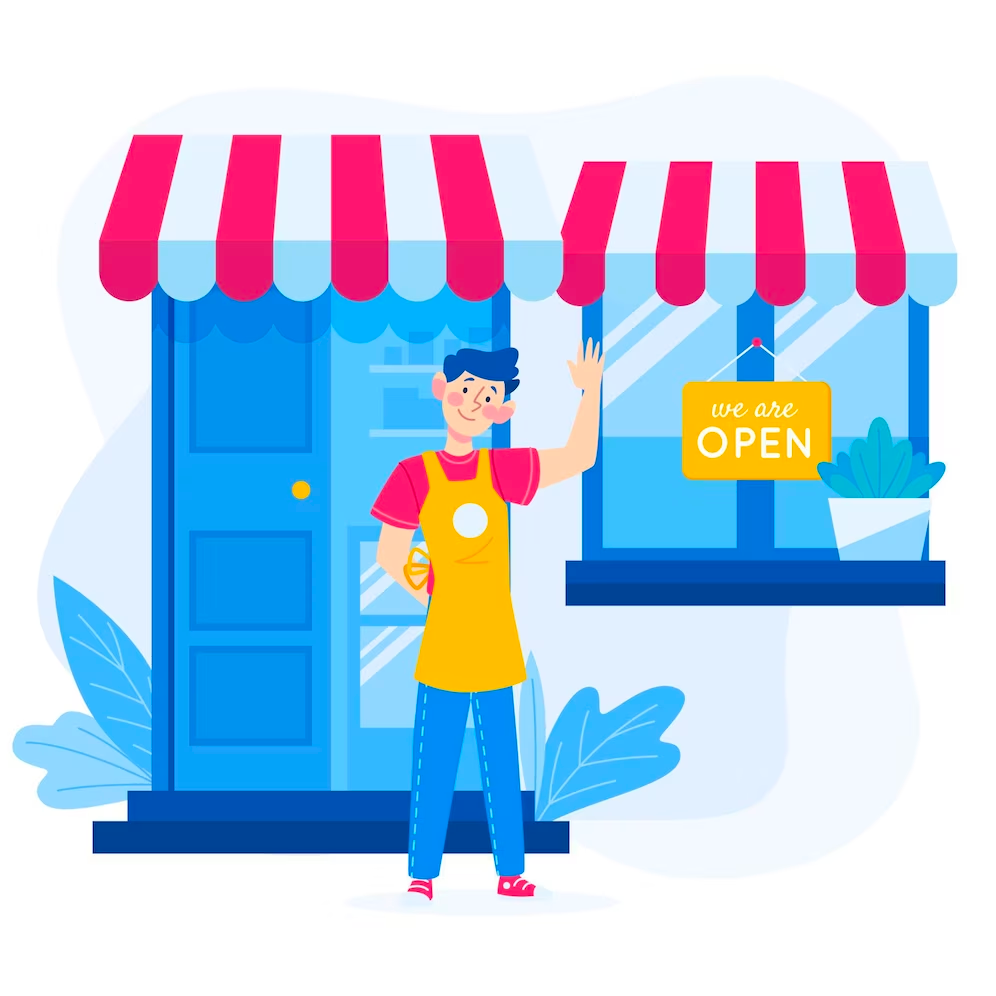 So, how will you differentiate from the crowd?
What will make your product, service, or company stand out from others?
The answer lies in crafting a USP that's unique to you and your target market.
What Is a Unique Selling Proposition?
Unique Selling Proposition (USP) is the condensed benefit that your product offers to the customers. It's the unique value that your brand creates in the target market.
It is a tool used by the sales and marketing teams to communicate brand values and differentiate the products from others. An effective USP answers this fundamental question, "Why is your company better than the competitors?"
Creating a USP helps convert a majority of target customers. Thus, it needs proper copywriting and marketing strategy. A USP includes the following:
Product and service you're offering.
Benefits that customers will get.
Target customer.
What problem of your customers are you solving?
A Unique Selling Proposition is often used at several touchpoints in a sales cycle (sales discovery call, prospecting, etc.). During the early sales communication, prospects often ask:
"What do you do?"
"Why should I consider your product?"
A perfectly crafted USP communicates the benefits accurately. It turns sales objections from "I don't have time for this." to "Okay, we can talk over a call."
Each successful company stands out in its domain.
What ISN'T a Unique Selling Proposition?

Saying that you're unique doesn't qualify as an effective USP as it doesn't communicate why your customers should care. You need to differentiate your company from other brands. Sales trends suggest that how you convey the message matters more.
Marketing offers like 50% off, 24/7 customer service, free shipping worldwide, etc., are not USPs. They can effectively increase product sales or attract more customers, but these are not unique propositions that reflect the product relevance. Thus, it can't defend your position in the competitive market.
Marketing a unique selling proposition is not necessarily writing a catchy headline on your business website. Instead, it is the value you incorporate in different business segments, including brands, customer service, products, and other critical touchpoints.
Why is a Unique Selling Proposition Important?

A Unique Selling Proposition defines the specific position of your company's product in the market. It's the core part of the business involving the value you offer and the problem you solve.
A USP targets your prospective customer and helps them find the right solution. It helps them navigate through the variety of options available. It is especially crucial in effective selling via online platforms where customers face hundreds of options at once.
A predefined USP provides direction to the internal teams to focus on the company's mission. It serves as a guide rail that every customer-facing team should align to.
Unique Selling Proposition is a critical part of marketing strategies (the 4 P's) as it forms the core part of messaging in ads, social media, banners, etc.
Unique Selling Proposition Examples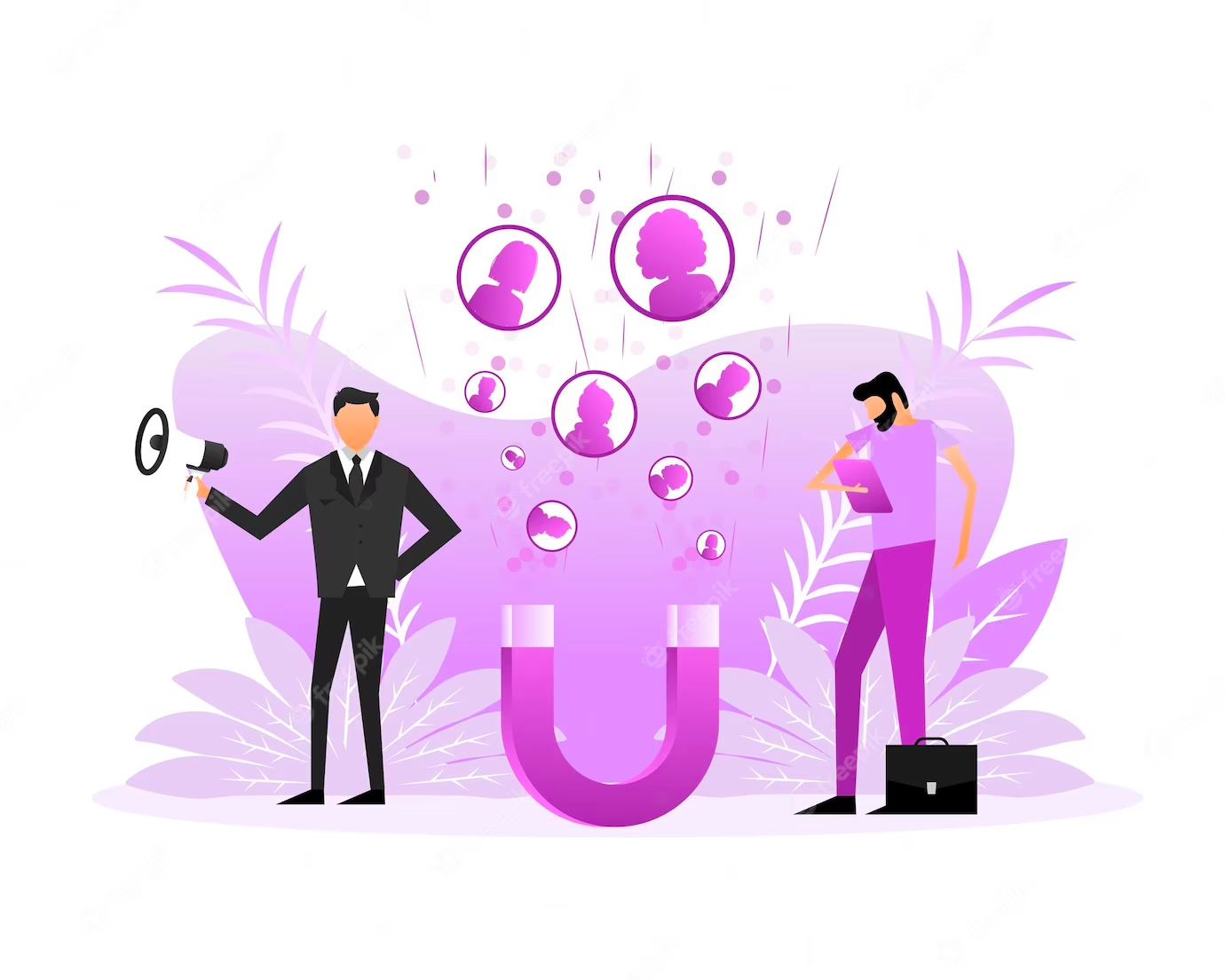 Examples of Good USPs:

Domino's Pizza: "You get fresh, hot pizza delivered to your door in 30 minutes or less, or it's free."
Zappos: "The best return policy ever. A return policy that removes the fear of buying online and buying shoes that might not fit."
Hootsuite: "Social is your superpower. Easily manage all your social media and get results with Hootsuite."
Uber: "Uber is the smartest way to get around. One tap and a car comes directly to you. Your driver knows exactly where to go. And payment is completely cashless."
Examples of Bad USPs:
Here are some of the most common types of USPs that are ineffective, unclear, irrelevant, and unspecific:
"We improve effectiveness and productivity. Every day." : But, how much? Customers are interested in knowing how effective they will be. A better way to put this can be 'Increase writing speed by 2x with this tool.'
"Excellence in quality and service.": This is vague; every competitor is claiming to provide the best quality service.
"Good quality and low prices.": Price is a weak USP. There are almost always cheaper products available in the market.
Let's put this into perspective. Suppose there is a company named InvoiceIt with a USP:
"InvoiceIt is an online billing software specially designed for small and medium businesses. -- A vague USP with no benefits communicated to customers.
A competitor, say, BillMachine, can beat it with this USP:  "Professional invoices in 10 seconds."
Now, let's uncover critical tips to develop a USP that wins customers.
7 Useful Tips to Develop a USP
Before building a USP, it's better to segment your customers and the value you're offering to them. It'll clear the entire picture of why you're selling in the first place.
It's also efficient to develop a variety of Unique Selling Propositions for different customer segments. Here are some tips for developing an effective USP:
1. Unveil your Differentiating Qualities

"What do I offer that my competitors don't?"
A USP is not just for the company; it's the sole reason why you created a product. If your competitor can copy your USP easily, step back and reflect: Why did I build this product?
Reid Hoffman once said that products need to be disruptive, "Is this massive and different? It's got to be ten times different. It's got to be something that changes an industry."
Your USP is unique to you, your company, as well as the product and services you're selling. It should contain the strengths and benefits over other products.
For instance, consider Toms Shoes - a shoe manufacturing company that sells online. There is nothing extraordinary about selling footwear online. But, Toms Shoes' USP is: We're in business to improve lives. For every pair of shoes a customer purchases, the company donates a pair to a child in need; that's their unique selling point.
2. Be Clear and Confident

"Can I tackle objections about the USP with confidence?"
Once you have figured out what makes you a spade in a deck of diamonds, be authentic in your communication. If you have a vision about your product, let it shine through your USP. If you can't confidently speak about the USP, the customers won't trust it too.
Further, when sales reps face sales objections, it'd be hard for them to back up their promise. Thus, build a USP that communicates the value clearly and can stand firm in the face of skepticism.
3. Show Instead of Telling

There are already thousands of companies 'claiming' to help customers. And many buyers fall prey to their fake promises. Your unique selling point should offer tangible benefits instead of just tall generic claims.
Don't just say, "We're here to help sales reps." Rather, say, "Our customers have increased conversion rates using our automated note-taking AI."
It's crucial to show that you practice what you preach. The fact is, most customers have already bought a product based on false promises and regretted the decision. You can turn this to your advantage by showing them how you fulfill your marketing promise.

4. Have a Benefit-First Approach

"Why should the customers care about the product?"
You can have a breakthrough product and still fail to capture a market. The reason may be your USP is focused on how great your product is or how much technology it uses. But this type of approach fails to motivate the customers.
"Okay, what you have is cool, but what's in it for me?" If your sales team is often faced with this sales objection, either it's a common sales mistake, or it's time to update your USP.  
The fact is customers care about the post-sales experience more than the product. They care about the world they enjoy after the purchase. For instance, buying a new bike is a tedious process but people like the feeling of driving a new motorcycle.
5. Think from Customer's Perspective

"Instead of working so hard to prove the skeptics wrong, it makes a lot more sense to delight the true believers. They deserve it, after all, and they're the ones that are going to spread the word for you." -- Seth Godin

Newbie entrepreneurs often fall in love with their product and ignore that it's actually meant for the customers. Remember that you need to satisfy the customer's needs by pinpointing the problems. Let's say you own a burger shop and many food lovers come to your place, ask yourself:
Why are they choosing you?
What makes you trustworthy?  
Price is not the only reason why customers are choosing you. Your USPs can be your customer service, quality, convenience, reliability, friendliness, cleanliness, or location. If your competitor is beating you in terms of price, you need to build a USP around another vital feature (also relates to Economies of Scale).
If you're just starting and don't have a customer base, look at competitors. For instance, if you're a retailer, you can drop by your competitor's store. Then analyze how and what they are selling. Take this game one step forward and ask the leaving customers what they like and dislike.
6. Dig into Consumer Behavior

Thanks to sales analytics, understanding consumer behavior is becoming easier. The data helps you in deducing buying patterns. You also need to become a psychologist to understand their motivation for buying. Don't just limit yourself to demographics, instead find out the feelings associated with buying.
For instance, in our previous example, you might find that 65% of your customers are teenagers. Don't stop here, instead try to uncover what's motivating them to choose you, e.g., taste, location, service.  Other great examples are luxury brands. Successful luxury brands understand that their customers buy not just the product but the feelings associated with it.
7. Uncover Why Existing Customers Choose your Product

If you have an existing customer base, directly receive feedback from your customers. They are the untapped source of information that moves the needle in your business.
For instance, if you've an online shoe store, ask your customers:
Which shoes do they like the most?
Why do they prefer them over other brands?
What do they like, quality, design, product-life, after-sales service?
You'll be amazed to know how honestly customers give feedback. These are the most subtle yet the most needed value that you can provide. Remember, be humble while receiving feedback. They might break your old notions about the product. But, the product is for the target market and not you.
How to A/B Test your USP?
The sales team is probably the first to know if the USP is working or not. You'll know if your unique selling proposition performed well if the prospect laughs, smiles, or asks a question during a sales demo. This means that your USP resonated with them, and they put trust in your offer.
If the prospect says something similar to, "Oh, I see", "I understand.", "Mm-hmm got that." it means they are not interested in what you're selling.
It's tough to record and track every sales call that happens every day. Plus, the prospect's crucial information, such as queries, confusions, requests, etc., gets lost under a pile of notes. According to CSO Insights, sales-rep spend only 33% of the time actively selling. With Fireflies.ai, sales reps can focus on the core aspects of sales, i.e., understanding prospect's problems and offering customized solutions.
Fireflies.ai automatically records and transcribes your meeting with prospects and sends rich digitized notes directly to your inbox. You can then search across the transcript using keywords like date, questions, price, etc. You can integrate Fireflies with Salesforce, Slack, or Hubspot and send your meeting notes + recaps to these systems.
A/B test is a practical solution to measure the effectiveness of different USPs. You can test your USP on the landing page of your website. Deploying and testing USP variations helps in finding the perfect one that resonates with the customer. Test the results against a specific metric, such as product purchases.
Build your Unfair Advantage
Once you've executed these steps, it's time to amend your perception of the product. Analyze what features of your business stand out and how you can turn it to your advantage. Successful businesses craft a USP that helps them win a high place in a competitive market.
---