With the number of meetings that happen in a week, missing a meeting or two is forgivable—in some cases, it's inevitable.
There are multiple reasons for this. It could be that you double booked a meeting time or your Wi-Fi connection decided to abandon you five minutes prior. Or it could be that someone asked you to join at the very last minute.
Whatever the reason may be, Fireflies can join those meetings for you so that you'll get complete details of everything that happened. And this is one of the reasons why Accu Limited finds Fireflies beneficial.
About Accu Limited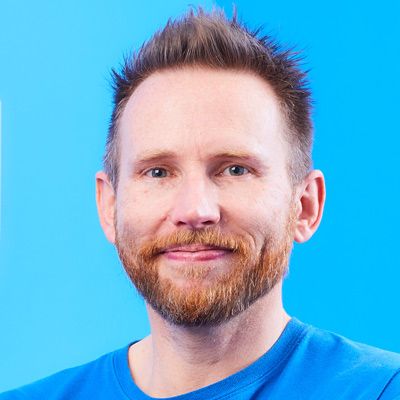 Accu Limited is a small UK company that is changing how engineers find components for their designs. It supports a diverse cross-section of the engineering industry, specializing in developing hardware for complex sub-assemblies.
Accu is disrupting the traditional engineering industry by moving from paper-based catalogs to an easy-to-use online store that allows engineers and purchasing departments to get their work done faster.
Missed Meetings, Organizing Meetings, and Collaboration Problems

Meetings are necessary for any business to keep moving forward with an efficient workflow organization and proper team collaboration. But what happens when you miss a meeting or even worse attend an inefficient meeting? It affects your business in more ways than one.
"Slowing down meetings, less productive time after meetings sharing minutes," admits Dominic Scaife, Head of Marketing, Accu Limited.
Dominic is right. There's been an epidemic of unproductive business meetings in the recent past. According to Business Insider, a third of meetings are unproductive; that's an estimated $37 billion lost every year to unproductive meetings.
The number could sound absurd, but it's very much real with all the things considered. 95% of attendees miss important parts of meetings and 39% claimed to have dozed off during a call, according to a recent research. That's why tracking meetings is necessary, but it wasn't easy for Dominic.

"Covid 19 was just kicking off in spring 2020, Accu was moving to remote working, and keeping track of online meetings was laborious and a pain," he explains.
Keeping track of past meetings, having a detailed meeting note repository, and collaborating with the team once the meeting has ended are some of the effective ways to turn an unproductive meeting into a productive one.
And what Dominic needed was an automatic transcription tool like Fireflies.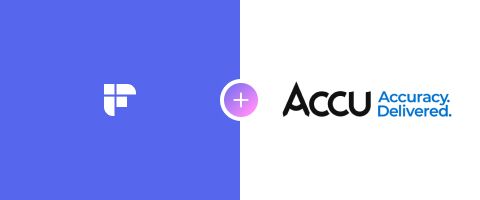 The Benefits of Using Fireflies

Here are some of the Fireflies' features that helped Dominic and his team focus on demanding tasks without distractions.
Tracking Past Meetings

The Fireflies Notebook is a secure library for multiple meetings as it allows him to search specific meetings by host, date and title. Dominic and his teammates can now easily access all meeting records from a central location. Meeting refreshers, follow-ups and a lot more can be done with a simple search.

"Using Fireflies to record meetings and listen to meetings that one couldn't attend was a massive boon," admits Dominic.
A Boost in Meeting Productivity

Fireflies' automatic transcription enables companies like Accu Limited to run better meetings, thereby increasing productivity. It integrates with many video conferencing tools and other popular web apps to automate workflows and eliminate unproductive multitasking.
Dominic can now access the entire transcript despite not attending the meeting. He can also keep track of the discussions, key highlights and refer to them when needed.
This way, he never misses out on any important detail because Fred automatically transcribes them.  It allows Dominic to listen to his teammates and make better decisions.
Here are some of the other ways Fireflies Notetaker bot transcribes meetings:
It connects to your calendar and detects meetings automatically.
It transcribes any uploaded recording (up to 100 Mb in file size).
"Definitely increased meeting productivity," admits Dominic.
Efficient Internal Collaboration

It takes a lot of commitment to collaborate effectively—it's a time-taking process. Fortunately, Fireflies helped Accu Limited to get there faster.
Fireflies feature 'Thread' allows team members to add notes and sync them with the audio recording. You can share your thread so that your team members can add their comments and review materials.
Features like 'Topic Tracker' help  filter through their calls faster.
Here's how you do it:
1. Select Topic Tracker from the dashboard's left side menu.

2. Click Add New Topics, then type the keywords on the given fields.

3. Click the Add button.
Once you've added a topic, the words associated with your topic get highlighted on the transcript. This helped Accu Limited search, organize and track their call data seamlessly.
"Using fireflies to record meetings and listen to meetings that one couldn't attend was a massive boon." - David Scaife, Head of Marketing, Accu Limited.
More customer stories: