Today, we are excited to announce our $5 million seed round led by Canaan Partners along with former execs from Slack, Salesforce, Dropbox, Skype and a few other incredible investors.
Our mission at Fireflies is to unlock knowledge from conversations and enhance meeting collaboration. To make that happen, we want to bring a voice assistant into every meeting in the workplace. The new funding will be used to scale our engineering team and machine learning efforts.
Future of Work
The way companies work is changing. New collaboration tools and distributed work is being embraced. At Fireflies, our team is spread out across 9 locations in 4 different countries. We use Fireflies within our own company to keep everyone on the same page.
As companies grow, more org functions are created and people are set up in different locations across varying time zones. Hence, silos are naturally formed. This leads to communication breakdown and a decline in productivity.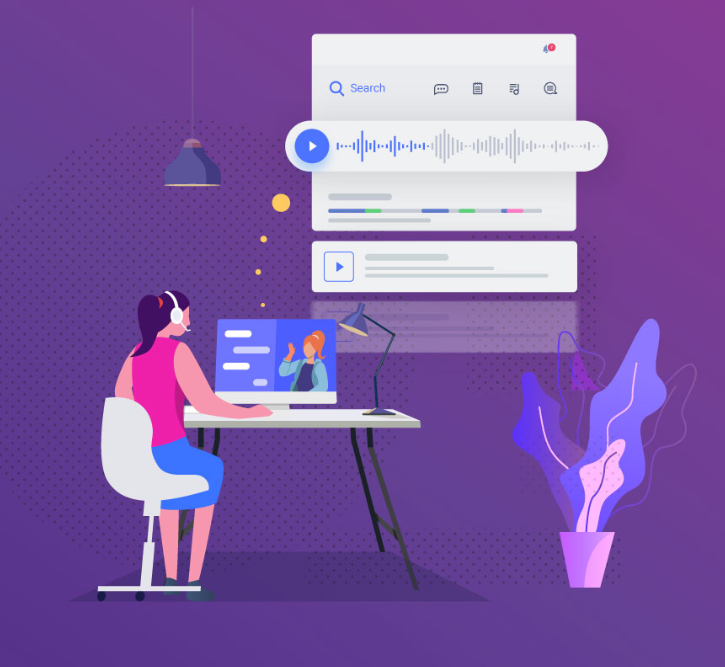 In between emails and Slack messages, meetings are where knowledge workers spend the majority of their day collaborating. This isn't different for a sales rep, recruiter, product manager, or engineer. The decisions made or knowledge gained during meetings form the basis for how work gets done.
Unlike other mediums of communication, the information from meetings is completely lost the moment you leave the meeting room. It's not automatically documented and there is no way for people to refer back to what was said.
Much of the responsibility falls on the meeting owner to recollect information and spend time performing manual data entry into CRMs, Project Management systems, or kicking off long email threads with the team.
Unlocking Conversations
We believe that conversations are where knowledge is buried. It's important to not only remember what was said but also how it was said and the context in which it was said. Unlike sending a message to the entire team on a Slack channel, you can't simply invite everyone into a meeting. In addition, not all cross-functional teams are being informed about the decisions that could impact what they are working on. We want to change the flow of information by eliminating silos and be the source of truth for conversations that originate in meetings.
Slack allows coworkers to collaborate around chat. Dropbox does the same for files. Fireflies lets teams collaborate around meetings.
Creating a Seamless Work Experience
Users can connect their Google or Outlook calendars with Fireflies and have our AI system capture meetings in real-time across more than a dozen different video-conferencing platforms like Zoom, Google Meet, Skype, GoToMeeting, Webex and many more systems. These meetings are then indexed, transcribed, and made searchable inside the Fireflies dashboard. You can comment, annotate key moments, and automatically extract relevant information around numerous topics like next steps, questions, and red flags.
Instead of spending time frantically taking notes in meetings, Fireflies users take comfort knowing that shortly after a meeting they are provided with a transcript of the conversation and an easy way to collaborate on the project going forward.
Fireflies can also sync all this vital information back into the places where you already work thanks to robust integrations with Slack, Salesforce, Hubspot, and other platforms.
We are the bridge that helps data flow seamlessly from your communication systems to your system of records.
This approach is possible today because of major technological changes over the last 5 years in the field of machine learning. Fireflies leverages recent enhancements in Automatic Speech Recognition (ASR), natural language processing (NLP), and neural nets to create a seamless way for users to record, annotate, search, and share important moments from their meetings.
For All Types Of Meetings
The beauty of Fireflies is that it's been adopted by people in different roles across organizations big and small:
· Sales managers use Fireflies to review their reps' calls at lightning speed and provide on the spot coaching.
· Marketers create key customer soundbites from calls to use in their campaigns.
· Recruiters no longer worry about taking hasty notes and instead spend more time paying attention to candidates during interviews.
· Engineers refer back to specific parts of calls using our smart search capabilities to make everyone aware of the decisions that were finalized.
· Product managers and executives rely on Fireflies to document important initiatives that are discussed during all-hands and product planning meetings.
Try it Out
Fireflies has a free tier for individuals and teams to easily get started. For more advanced capabilities like augmented call search, more storage, and admin controls, we offer different tiers for growing teams and enterprises.
You can learn more about our different tiers and pricing.
Every organization and company, at some level, runs on meetings. What would our world look like if meetings were better? Would we have cooler products? Better medicine? More functional government? It's a big vision but we think so.
Improve the way your team works by inviting Fireflies to your next meeting :)
Read Next: