With a plethora of video conferencing options available there, Google Hangouts and Meet are twoamong the most popular ones. They belong to Google's suite of tools that have gained a heavy user base recently.
Google Meet and Hangouts both fall into the category of Web & Video Conferencing tools and are one of the most valuable products by Google.
But the question arises - if both perform the same work, then what is the difference between Google meet and Hangouts?
Google meet is provided to the users under GSuite,, whereas Hangouts is available to anyone having an email account on Gmail. The features are more customized towards which customers they are built for. Google meet is more advanced with more features that you will understand as you read through the rest of the article.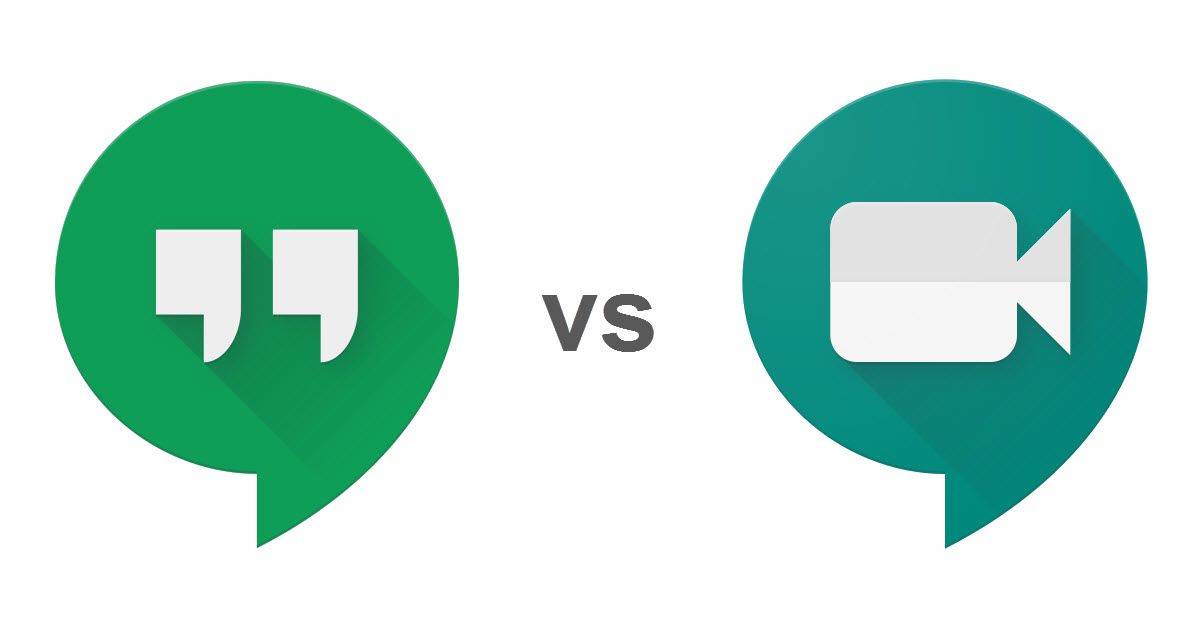 As of right now, at the moment of writing this article, Google has announced to make all the advanced features of Google Meet free for all the members of G Suite and G Suite for Education customers globally till September 30, 2020. Earlier it was only available to enterprise users.
What is Google Meet?
Google Meet is Google's enterprise solution for GSuite users for Web Video Conferencing. It's a paid online meeting software provided as part of G Suite. If you are a GSuite user, simply visit meet.google.com to join or start a meeting. Meetings can be done over a voice call or HD Video Call with up to 250 participants.
You can join any meeting with a meeting code. Meetings can be created only by the GSuite users but can be attended by any other user by entering the meeting code or following the invitation.
The best part is with each meeting, you have a choice to join the meeting via a web interface, or if you are away, you can dial the number provided in the meeting invitation, enter the code, and join the meeting without the internet. It's not possible in Google Hangouts.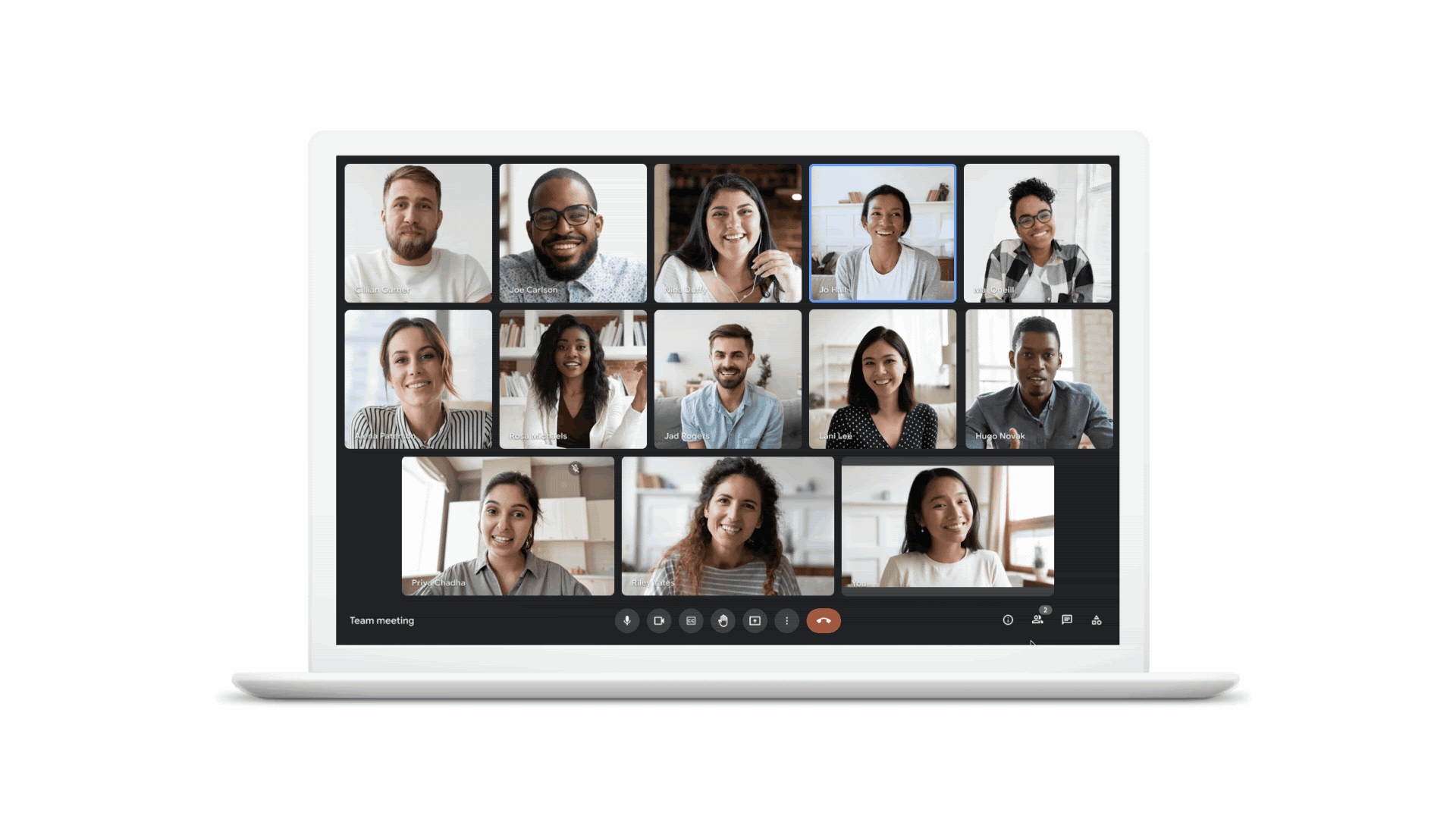 What is Google Hangouts?
Google Hangouts is an instant messaging, voice call and video conferencing software provided by Google to all of its users. It's tied up with your Gmail account. Users can access and arrange meetings with other hangout users with no paid subscription required.
Google hangout provides up to 150 users to join but limits video participants to 10, which means the rest of the people will be on voice.
If you have a Gmail account, simply visit hangouts.google.com or open your Gmail account and look at the left sidebar for hangouts. Starting a meeting is pretty simple: you need to enter the user's email address. After the user has accepted the invitation, you can begin messaging or voice & video conferencing.
Google Meet vs. Hangouts: Which One Should You Use?
The choice would greatly depend on your current organization, meeting style, and the features you require. Below are some of the highlighting features at a glance with a crisp comparison to help you decide better.
Number of Participants Allowed
Google meet allows up to 250 users in a single meeting with video conferencing. If you need more than 250 participants on a single call, you need to think, are you leading an effective meeting?
If all the participants are there just to watch, you can use the streaming feature that supports live streaming your meeting to up to 100,000 participants. Google hangouts only supports up to 150 people in chat, with video chat limited to 10 people. There is no streaming feature available. It is suitable for personal usage or small group meetings.
Interface and Usability
Google meet feels much nicer with its sleek UI. The best part is while having a meeting—you can watch everyone on the screen in a grid form or one by one. But on the other hand, on Google hangout, you can't see everyone. Only one participant will be taking up the entire space. The remaining video participants will be available as a small horizontal stripe in the square below, which is not ideal for a dynamic meeting setup.
Overall, Google meet's UI feels much polished and intuitive compared to Google Hangouts.
External Participants
On Google Meet, people from your current organization can also join the meeting by sending them an invitation link to their email or typing in the Meeting code. That means to join any Google meet to call; you don't need to be a GSuite member. A regular Gmail user can also join the meeting. But new meetings can only be created by GSuite users.
To Join any Google hangout meeting, you need to have a Gmail account as it is integrated with your account and can't be accessed without it.
Using Without the Internet
What happens when you have no internet connection and need to be available to give your input at meetings?
This is where Google meet stands out. With each new meeting setup on Google Meet, you can dial the number provided and enter the meeting code to join the meeting without the internet.
Google Hangout's consumer version doesn't have this feature. So to dial any number, you need to have an active internet connection with a device that can open the web interface.
Additional Integrations
Integrations are possible because of the API availability, which developers can use to enhance user experience.
Google meet comes with many integrations available on third-party services like Zapier, Fireflies, and their apps such as Gmail, Google Calendar, etc.
Google hangout lacks these integrations, and there is no availability for the same on the consumer version, which we use with Gmail.com.
Record Meeting
As we are moving towards remote working culture and all meetings happen online, saving or recording your meeting for later discussions is a good option. This way, anyone who missed the meeting can get back on track much faster.
Google Meet provides the option to start recording while requiring any extra setup. Recording gets saved onto your drive storage.
While on Google hangouts, it's not yet possible. You need to set up your software to record everything and maintain logs.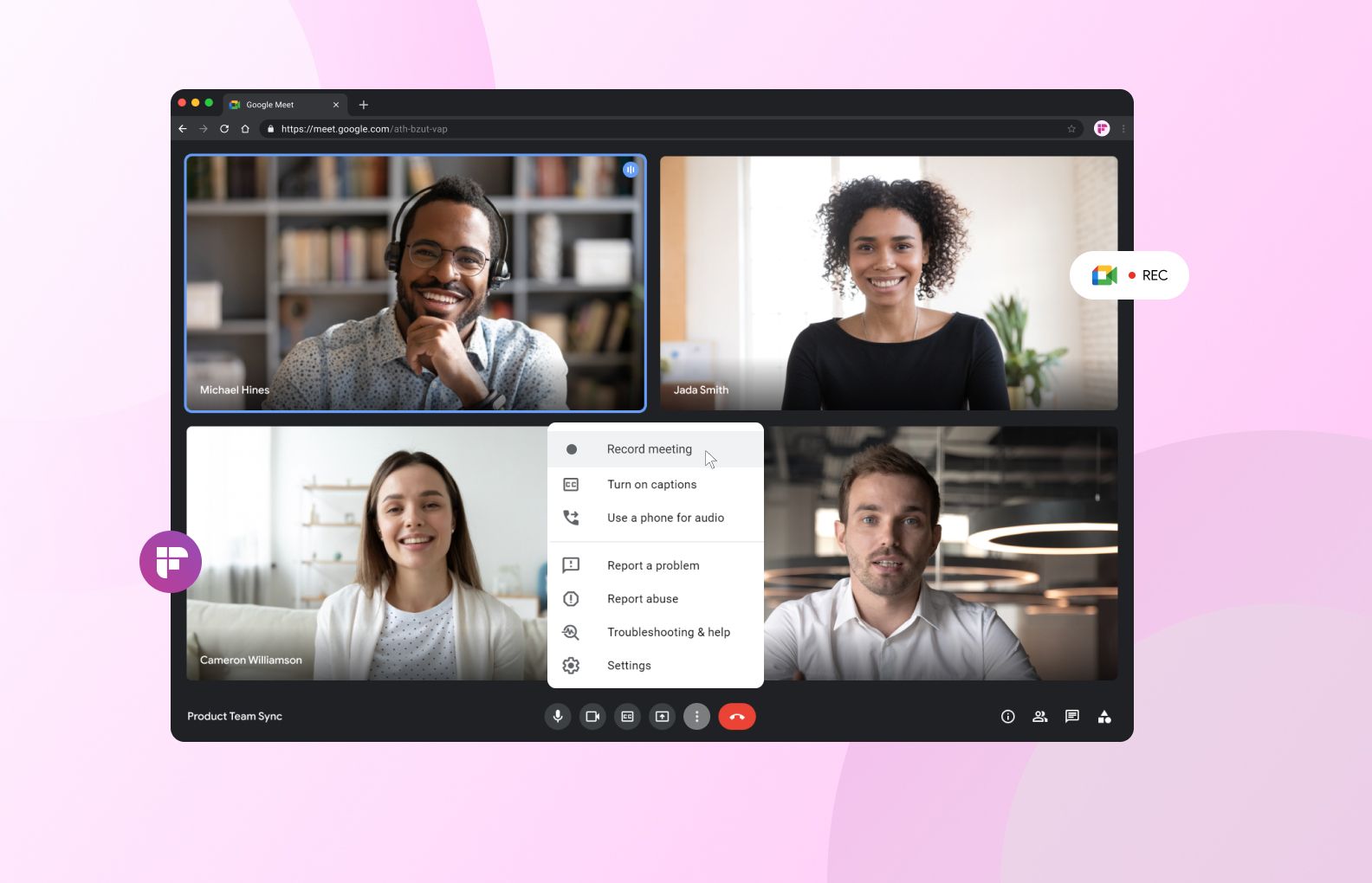 Auto Caption
Meetings can involve many other people who might be speaking different languages or if maybe you cannot understand what the other people are saying. Live instant caption of what people say solves this issue.
While having a meeting on Google Meet, it just takes one click to press "Turn on captions," and you will see a live transcription of what everyone is saying. Google hangouts don't have this feature as of now.
Pricing
Pricing can make or break the choice for most users while selecting any software. Google hangouts are entirely free for everyone to use with the limitation of users and active video participants to keep it available for everyone.
Whereas Google meet is a paid software bundled with G Suite, you need to use G Suite to use meet for video conferencing. If your company uses other email services for email management, it would feel costly; otherwise, it's a good choice for most users as companies tend to use the G Suite for brandable email service.
Google Meet vs. Google Hangouts: Quick Comparison

Conclusion
Google Hangouts was launched much earlier than Google meet, and now both products are well developed and provide so many valuable features. There are even more apps like Google Chat, Google Duo that you can use for official communication. On the other hand, Google does have a history of merging apps or killing apps to make people switch to their products.
Well, that's a Wrap. Which video conferencing service did you decide to go with? Is it Google meet or Google Hangouts?
We hope we have given you sufficient information to make a learned discussion now.
The best part of Google meet is the additional integrations that are available. Fireflies integration with Google Meet allows you to transcribe your entire meeting on the fly. This way, you can focus more on the meetings and leave the mundane task of noting taking on the AI Assistant, Fred. You don't need to keep writing what everyone is saying.
How it Works:
Connect Fireflies Integration with Google Meet. Invite fred@fireflies.ai to Your Calendar Invites. Fred Will Automatically Join the meeting when it starts. As the meeting ends, you have all your meeting notes ready in your Fireflies Account. Isn't this super handy?