As of 2020, remote work has become a corporate trend. There are millions of employees working from their homes full time, from co-working spaces, cafes, while perpetually traveling, as freelancers, telecommuters and even from their backyard sheds.
With internet penetration at an all-time high across the globe, it has become fairly easier for the companies to regulate and govern the remote work being done.
Remote work is exactly how you'd operate while you were working from a physical office. But instead, you work from your safe sanctuary where you feel most comfortable and productive.

The concept of 'remote collaboration' is not an idea anymore. Even if the employees from the same team are miles apart from each other, they can collaborate on the same worksheet and contact each other through web conferencing software instead of just walking over to their desk.
Remote work culture has gained massive popularity in the western countries and has proved to be a huge success from an employer's perspective as well. However, there are certain challenges involved in making it work seamlessly to get the best out of each remote employee.
We have put together a comprehensive guide to help businesses of all sizes get their remote work operations in place and effectively manage remote employees.
What Does Remote Work Mean?
Remote work replaces the idea of walking into a traditional office setup every day, for a designated period with the option of working from home, remotely. It gives the employees an option to operate from their preferred places of work, which is usually but not limited to their homes. This way a healthy balance between work and personal life can be attained.
This is the idea: You can work on your official projects without being in the same room or even the same country as your team members. You stay connected with them using certain software that enables smooth communication and workflow. All you need is a workstation and a good internet connection.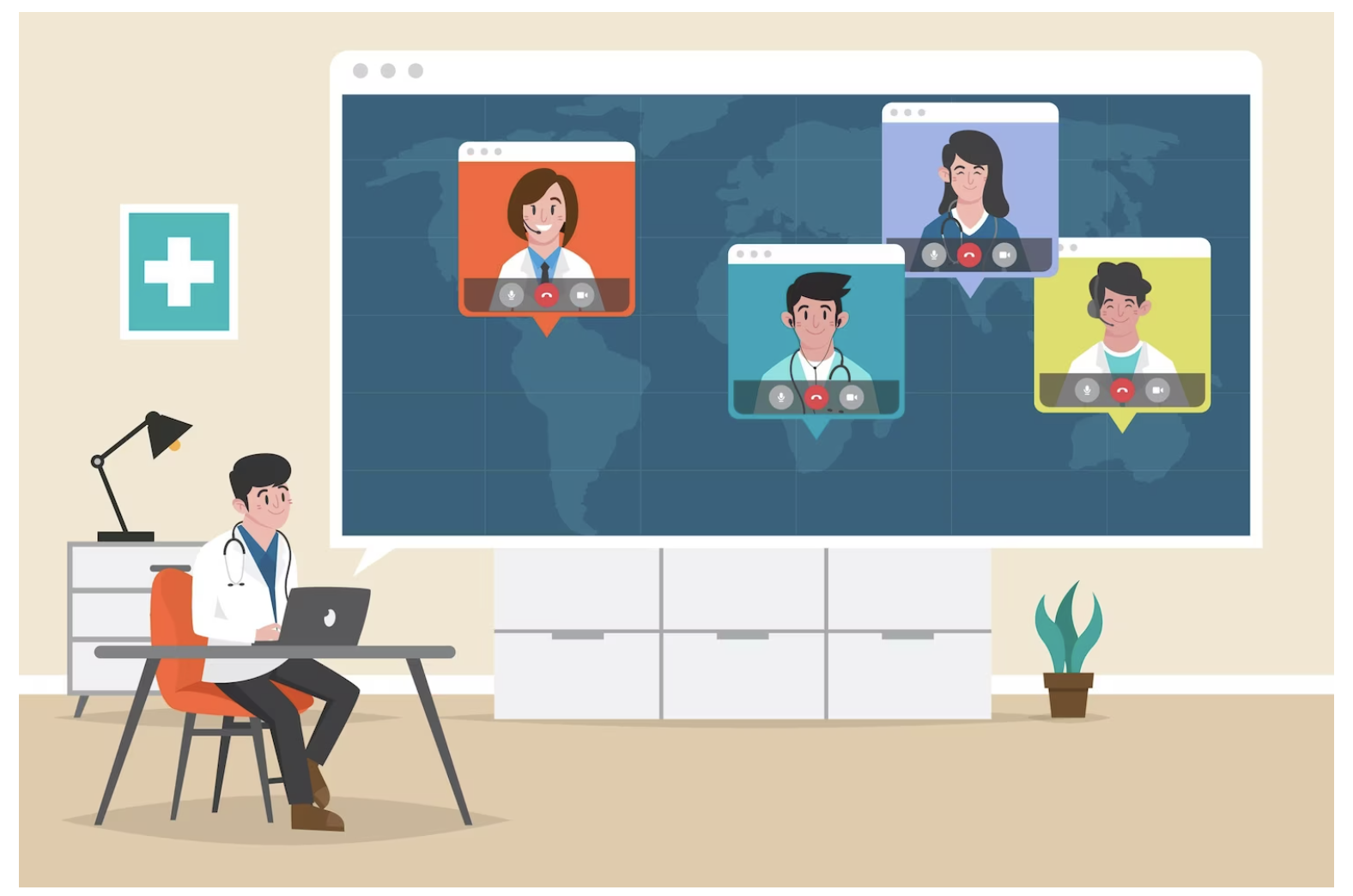 Based on certain technicalities, remote work can be divided into the following types:
Fully Remote
You never visit the office
This position allows you to work from your choice of location outside your office for the entire duration of your employment. The company's office could be located in, say, London but you'd be working from home in some other part of the world.
But in some companies, working hours and certain protocols remain the same. It is just that you are given the flexibility of not leaving your house, thus saving on the time and need to commute.
Flexible Job
There Are a Few Strings Attached
This option grants employees certain flexibility in terms of working hours. They could use this flexibility to prioritize some other elements in their life such as parenthood, health, or distant learning. Flexible job roles might involve visiting the physical office space at some point in time.
Usually, the companies amalgamate the elements of both fully remote work and flexible jobs to create a sustainable company culture. Not all flex jobs are remote jobs.
Freelance
You Set Your Own Working Hours
Freelancing is a kind of contractually undertaken job. Instead of giving employment to the people, companies hire them as freelancers for certain projects. A freelancer can be situated anywhere in the world. They set their own working hours and establish their pricing too. So, in case anyone wants to delve into the world of remote work, starting as a freelancer is highly recommended.
Online Business
You Are Your Own Boss
With so many technical and IT developments at disposal, anyone can start an online business these days without even having to set up an office made of bricks and mortar. Web entrepreneurs can easily set up a business virtually and even hire remote employees as freelancers.  If you've wanted to start something of your own but have never known how to begin with it, an online business could be the path for you.
For aspiring digital nomads this is the best time to kick your plan into action. It does not involve making drastic lifestyle changes or even straying away from your current career trajectory.
Now that we know the number of ways one can work remotely, it is imperative to understand the kind of remote jobs available out there. Here are a few jobs that can be done from anywhere in the world.
Jobs You Can Do Remotely
Media buyer
A media buyer deals with negotiating the price of and securing ad places that get the most interactions for the client's money. These ad placements could be on traditional media such as television, radio, and print as well as on digital media such as blogs, websites, videos, searches, etc.
Since it is expected that more than half of the United States' spend on ads will be in the digital domain by the end of the year 2021, it is the best time for job seekers to explore the opportunities in programmatic buying.
Online Instructor
Teaching has gone virtual. The online education sector is churning out unicorn start-ups one after the other, especially in developing nations. Adjunct professor, math tutor, teaching assistant, ESL teacher, special needs instructor – the list of potential online teaching jobs is endless.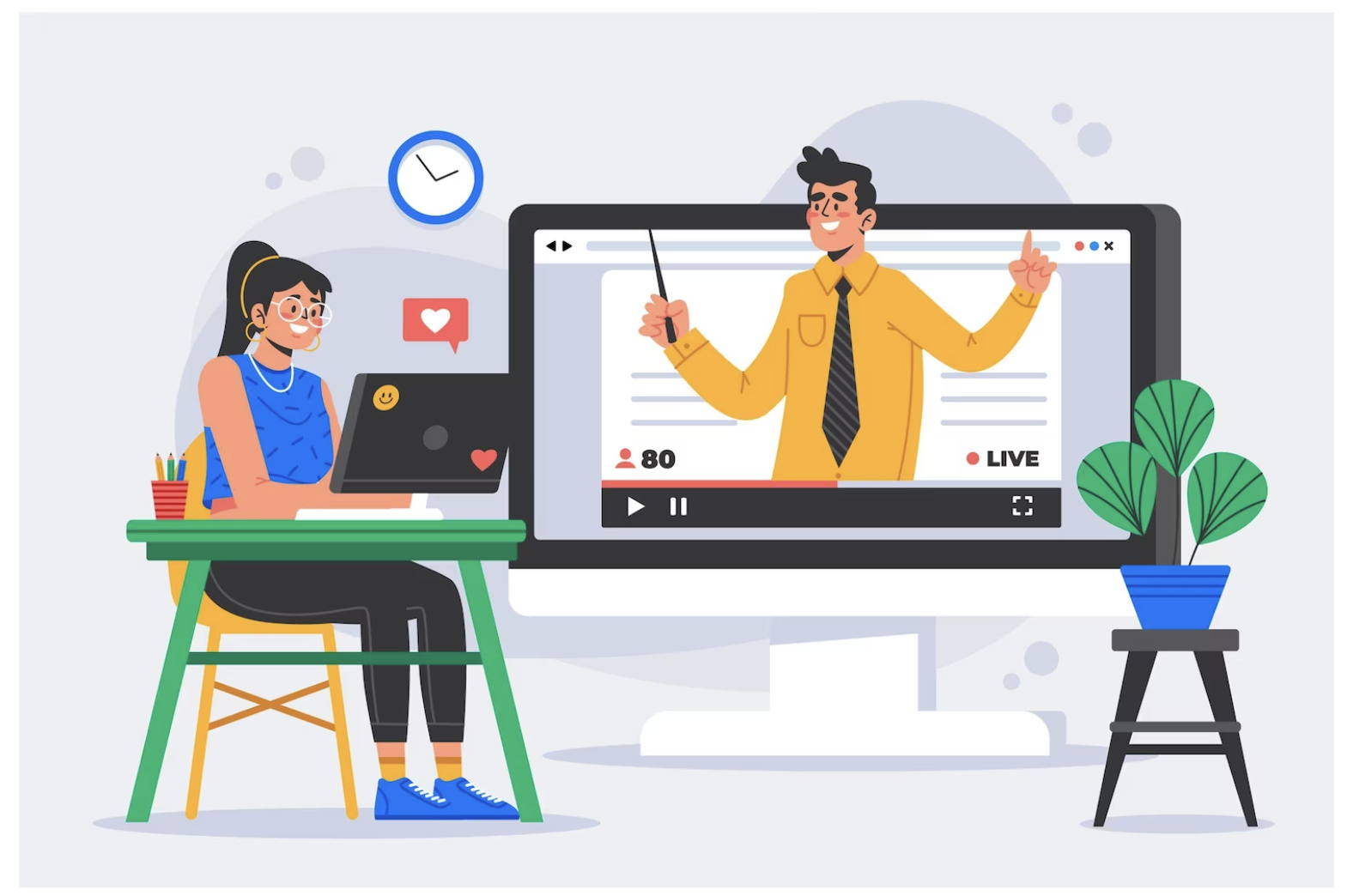 Just like a normal school teacher, online teaching involves the preparation of course material, teaching them to students and even grading them.
Onboarding Specialist
People with experience in HR recruitment can take their skills online and become hiring managers that almost every company requires. The job of a remote onboarding specialist is to screen, source and suggest suitable candidates to the companies. Some even help with the interviewing and onboarding process.
Transcriptionist
The process of converting recorded speech to text is called transcribing. A transcriptionist's job involves transcribing academic, legal, insurance, corporate, or medical speeches, recorded or live. This job profile demands strong grammar and a fast typing speed.
A transcriber is required to analyze a huge range of audio such as lectures, con calls, podcasts, videos, and even interviews. People who are fluent in more than one language can get even better opportunities.
Event Planner and Manager
This is the job profile where you can work remotely and still interact with other people on a day to day basis. The job involves planning and managing an event, including its budget, logistics, and even marketing the event.
Designer or Illustrator
A lot of digital agencies use the services of graphic designers and illustrators. It is one of the very few profiles that involve full remote work. The briefing regarding the creative and the end product is usually exchanged virtually.
Commonly used programs by designers are Illustrator and PowerPoint to create visuals, charts, diagrams, infographics, and other marketing materials. These jobs are easily available on the internet.
Video or Audio Editor
This job profile requires a combination of creative and technical skills to make videos, cut out trailers, advertisements, music videos, etc. Proficiency in editing software such as Adobe After Effects, Adobe Premiere Pro, Photoshop, and Pro Tools is required.
Writer or Editor
Content writing is a job that is mostly done remotely. SEO and technical writings, blog entries, social media postings are some practices commonly employed by agencies to digitally market themselves. To accomplish this, they require competitive writers.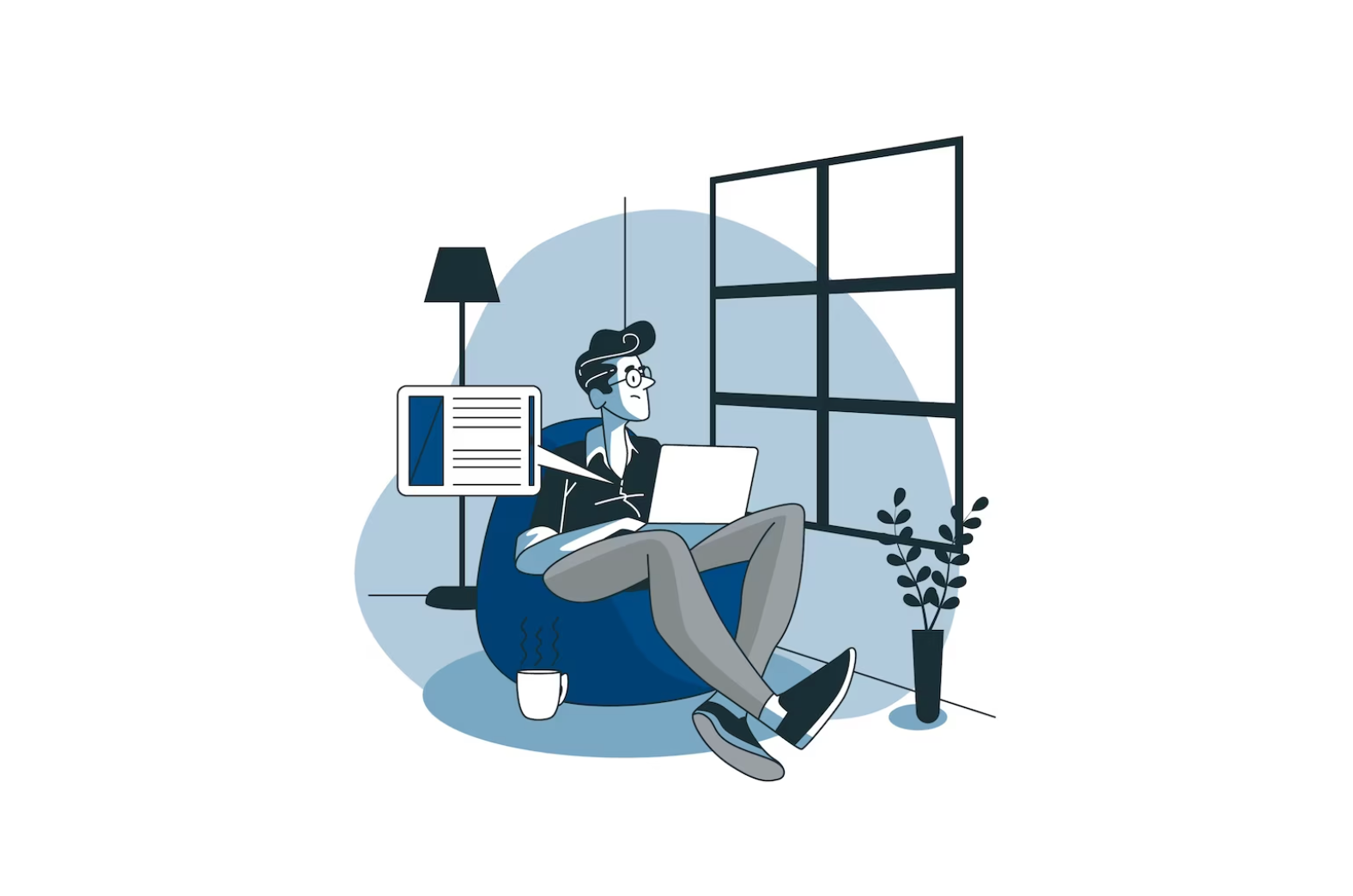 It is easier and cost-effective to employ remote writers that specialize in writing press releases, grants, proposals, marketing copy, or online courses. The demand for technical, medical, and scientific writers and editors is extremely high and once you have had enough experience, the work can pay very well.
Online and Email Marketing
Designing and setting up email campaigns, managing client lists, and extending the reach are the responsibilities of an email marketer. As per their requirement companies employ full time or part-time remote email marketing experts to set up and manage the related operations.
Whatever Your Current Job Is
Advances in technology have made it easier for professionals from almost every industry to stay at home and work from there. As companies move their operations online, projects can be accessed and completed remotely. So, whatever it is that you currently do at work, you would be able to do it from your home or any other remote location in a few years.
Advantages of Remote Work
Imagine you are sitting in your most comfy clothes in your sofa and listening to your favourite music, while working on an important project. Isn't that a dream come true? There are numerous benefits of working remotely for both employers and employees.
For Companies
It is understandable why remote work is popular among job seekers, but what about it appeals to the organizations so much?
1. Improved Employee Retention
One of the biggest challenges for businesses of all sizes is to make employees stick. Some can do so by offering higher salaries than industry standards but that will not always be the solution. With the option of remote work, employees get to work from their preferred location. They are absolved from the hassle of commuting to work.
Remote workers can give their parents and children more time. This flexibility is a huge factor in making them stick to the remote job for a longer duration.
2. Access To Wider Talent Pools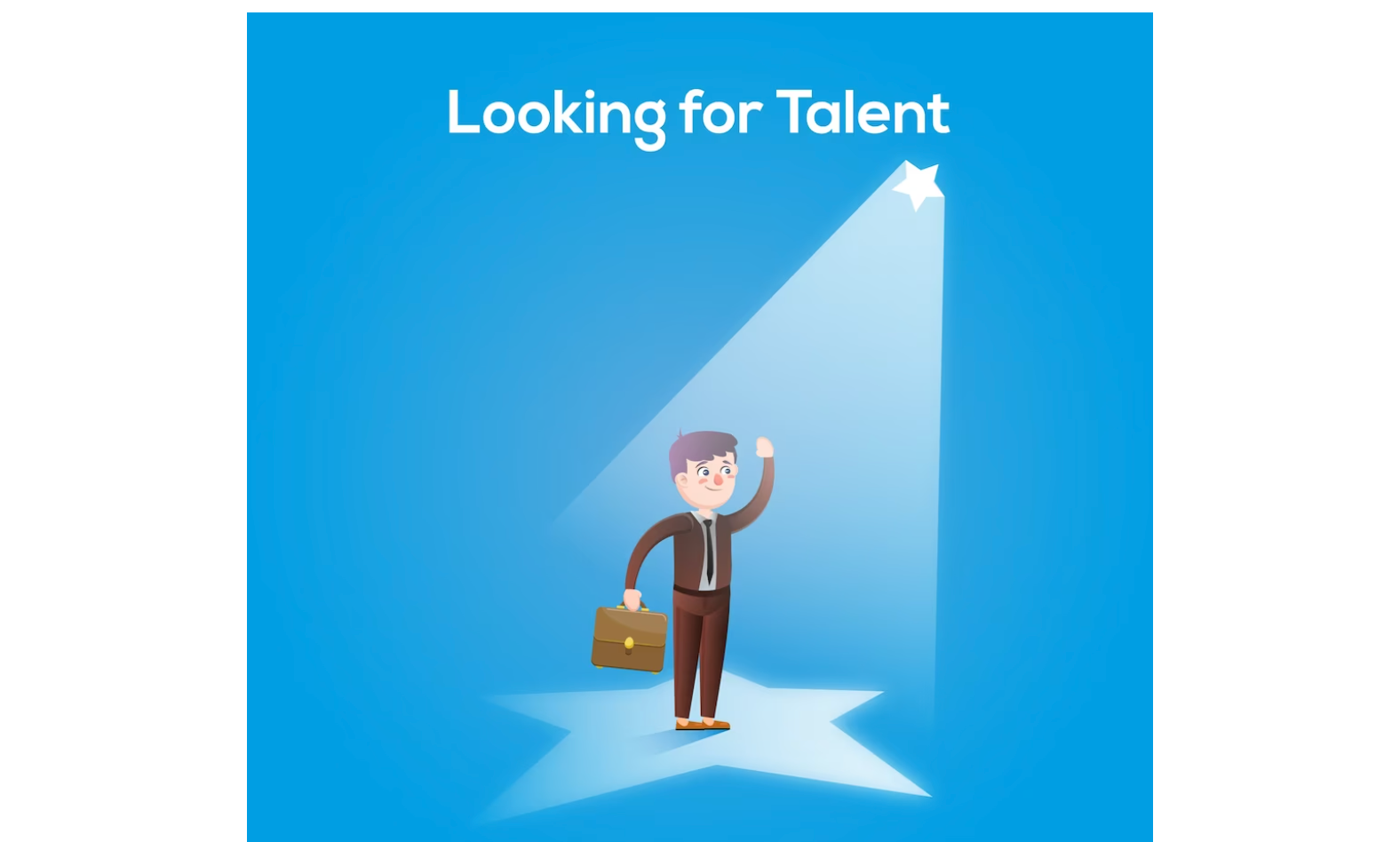 Younger workforce has always known how to communicate virtually and effectively from any corner of the world. If given a chance to expect the same from their workplace, they wont hesitate before agreeing for the remote position.This way the employers can hire job seekers from across the world without having to worry about their relocation costs.
Here's a guide on how to hire remotely
3. Lower Costs
Since there is no need to set up a physical office, expenses are hugely reduced. Most of the remote workers come with their laptop and internet connections. By hiring them you won't have to worry about office expenses either.
4. Less Absenteeism
Since there is no commute involved, there is no reason for a remote worker to show up late for work. With time saved by avoiding commute, employees will be able to take care of you physical and mental well-being. This will lead to less sick leaves.
For Employees
Remote employees are at the nucleus of it all. They get to enjoy a plethora of advantages.
1. Better Work-Life Balance
Almost all remote jobs come with flexible working hours. This means remote employees can take tend to their matters whenever required. Control over daily work schedule is quite empowering and enables the remote workers to enjoy a better work-life balance.
2. Money Savings
According to a survey by Global Workplace Analytics, people working from home end up saving from $2000 to $6500 per year. This happens as gas charges, car maintenance, a professional wardrobe, lunches, child care etc. are either eliminated or significantly reduced.
3. Positive Environmental Impact
Since people are working remotely and not collected under a single roof in thousands, carbon footprint is massively reduced. The number of existing remote working population in the US (3.9 million) contributes to significant reductions in gas emissions by taking off almost 600,000 cars off the road for a year.
4. Better Health
People working remotely get more time to invest in their hobbies, physical activities, ability to cook and eat healthy food, less exposure to illness etc. This further created a comfortable and productive remote workspace.

Do you think maintaining a long-distance relationship with your partner is tough? Imagine having to manage a long-distance relationship with your employees.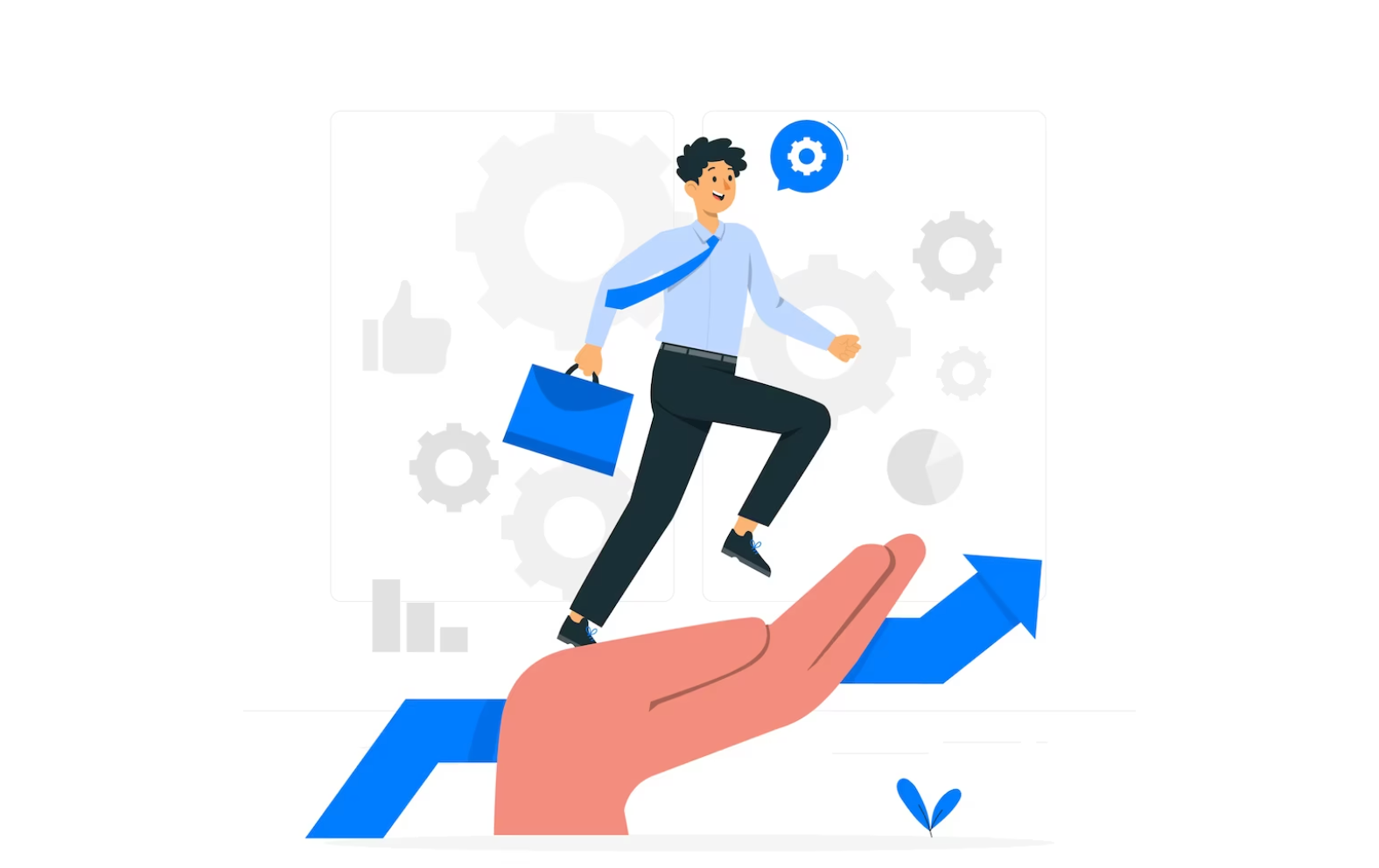 Sure, it is cost-effective for any company to run its operations remotely but the information and resources available at a company's disposal must be used in such a way that it does not strain the relationship between the employer and the employee.
Guide to Remote Work - For Employers
It is pretty common for people to be apprehensive of running projects remotely. So, we have put together a mini guide for companies and employers easily manage their remote operations.
How Do I Know That I Even Need A Remote Team?
Remote work allows the incorporation of diversity among the workforce. Team members from across the globe come together to work for a common goal. Since they are working from their respective homes or other preferred places, companies save a lot on office infrastructure and equipment costs. In case you are looking at cost-cutting or reducing your overheads, employing remote workers is the way to go.
Technology is changing the way we stay in touch with each other, thus enabling the concept of remote work even more. This eliminates the need for a physical meeting. If you are looking to solve the hassle of daily meetings - that consume a significant chunk of an employer's time – remote work is your solution. Meeting up virtually is as simple as setting up a web conference.
Employee retention depends a LOT on how they are treated by their employer. If they are not provided with flexible working hours, the cases of absenteeism will shoot up. Remote work eliminates such cases significantly as there is no reason for a remote worker to not show up to work while operating from their own home. So, if you believe in investing in employees and keeping them around for long, you need a remote team.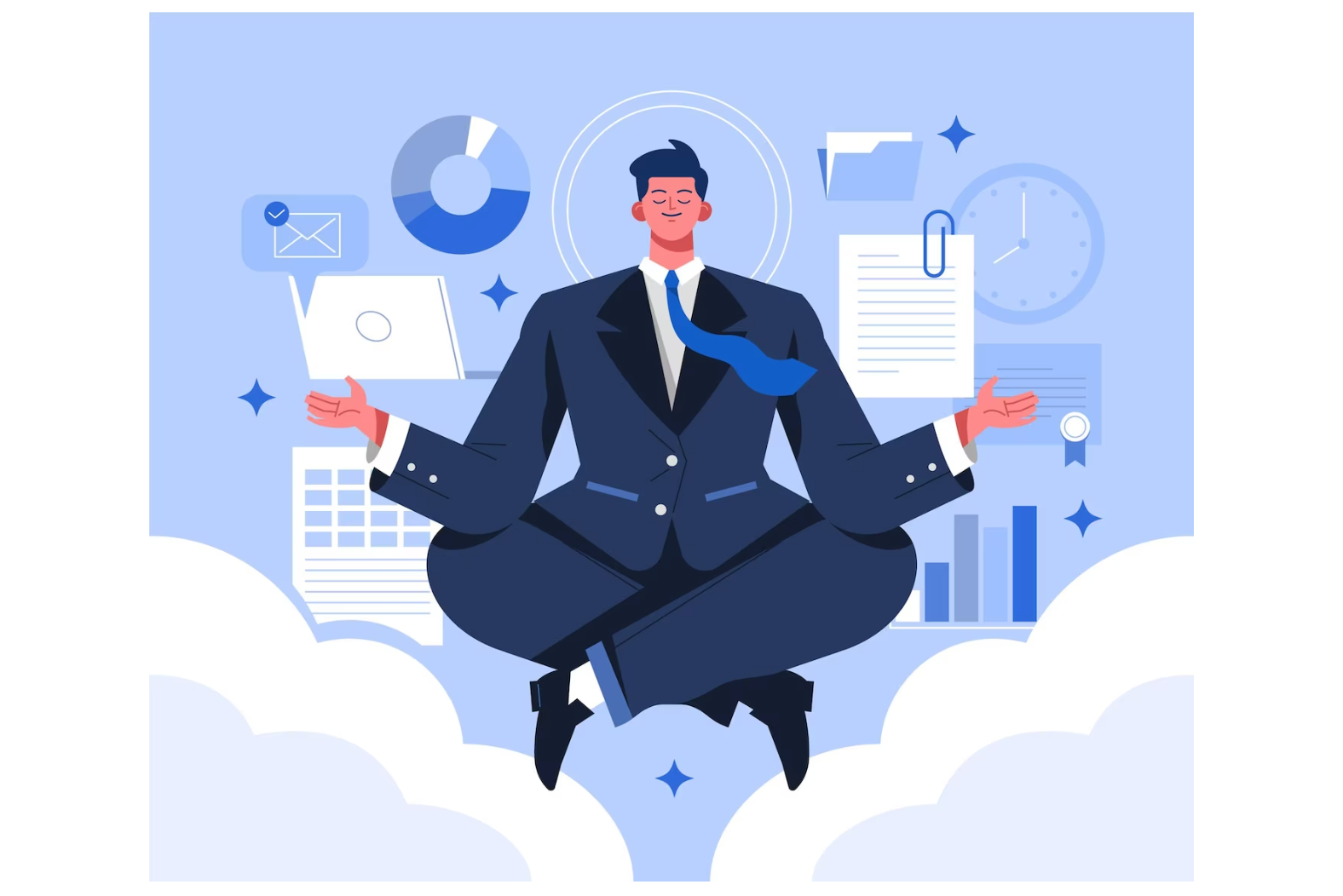 How to Manage a Remote Team?
Is it possible for a company to go 100% remotely?
YES, it is!
Companies like Aha, NationBuilder, Automatic Buffer, Fireflies and many more have adapted completely to the remote work culture. And yet many companies are struggling to even keep some of their operations running remotely. It all boils down to how efficiently the operations are being managed.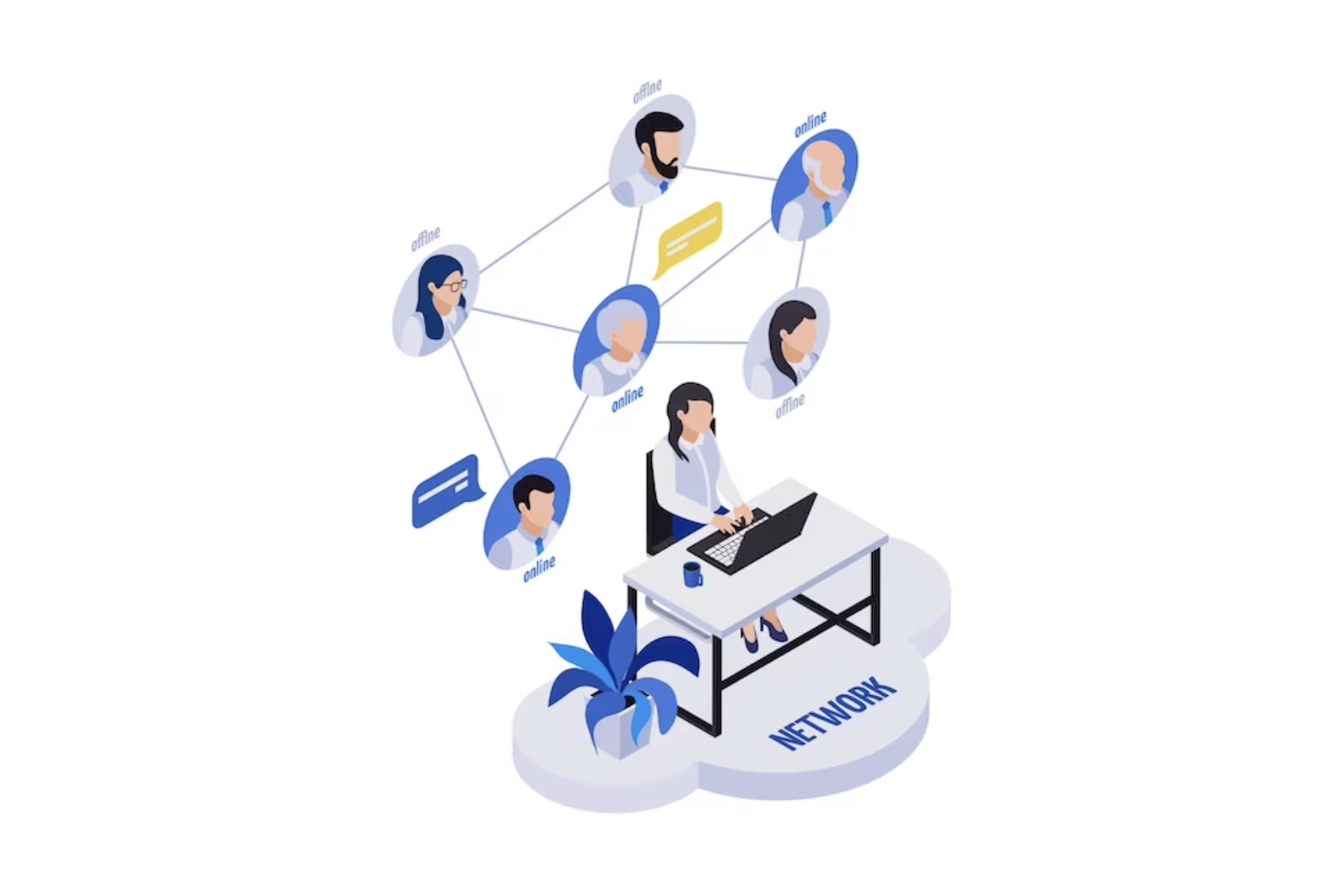 The success story of a remote company is written by its managers. So here are some best management practices to ensure you do not end up scrambling your remote operations.
1. Set Boundaries with Remote Employees
Since most of the employees will be working from their homes, some kind of boundaries must be set to outline their work and personal life. One thing cannot happen at the cost of the other. Set up work schedules with each member so that nobody's private space is invaded.
2. Encourage and Embrace Diversity
If you end up hiring a team that is peppered across the globe, you might come across cultural barriers. To avoid misunderstandings and conflicts, appropriate team division is imperative.
An easy way would be to figure out how receptive different people from different cultures are, how to be promotive of a mindset that celebrates differences, incorporating their national holidays within your work culture, etc.
3. Set Expectations Early and Clearly
It does not matter if you are working out of a physical office or remotely, each business has expectations. Setting up clear expectations well within time will help the team to work for a common objective.
Clear expectations for working hours, resource availability, scheduled meetings, projects, and their deadlines and communication system should be set up.
4. Provide Help Whenever Needed
Since you won't be physically around your remote employees and not every employee is proactive, you have to devise a way to extend help whenever required. Being out of sight might lead to certain challenges in gauging the temperament of the employee, so you will have to pick up on the clues they might give and extend a helping hand.
5. Invest in the Right Remote Project Management Software
Your remote team will be doing its best when you have everything under one roof. Using remote team management software to plan tasks, projects, and even people can help you accomplish this.
How to Build Culture in a Remote Team?
It is easier to introduce your employees to the company's culture if they are gathered in an office. Physical presence even strengthens the bonds between colleagues and employers alike. In case they are scattered around the world, it takes a little more time to do so.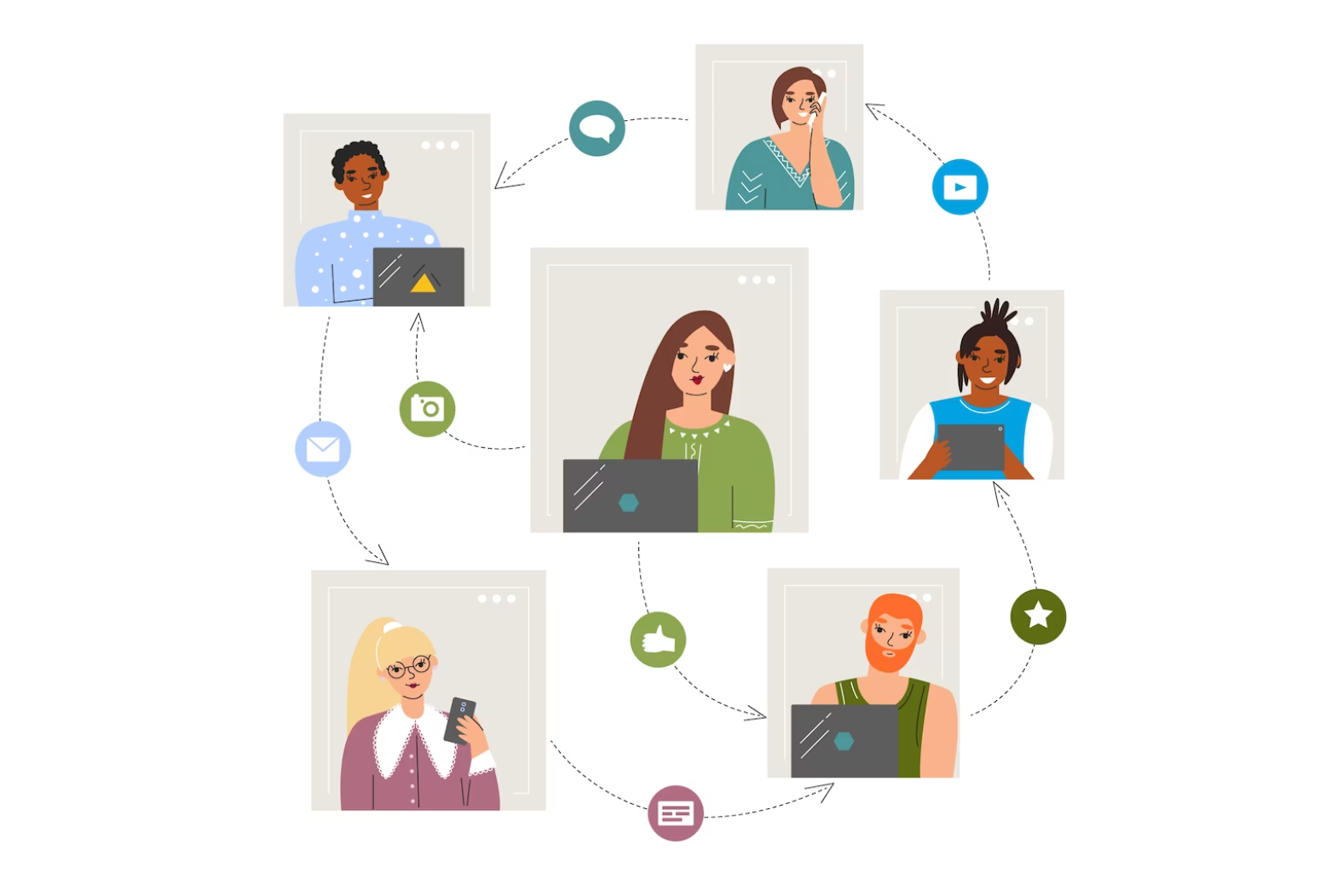 Team members should be encouraged to interact with each other more beyond the working hours. Little observances, like birthdays or sales goals met, can be opportunities for celebratory digital interactions. The right communication and collaboration tools will also lend themselves to spontaneous interaction.
If possible, for people staying in the same area, on-site get-togethers can be arranged. The retreats can help lay a strong foundation for a healthy team culture even if the employees are physically separated.
It's difficult, but not impossible, to instill a company culture in a remote environment.
How To Motivate Employees In A Remote Team?
The most overlooked aspect of any business is to keep the employees motivated.
Highly motivated employees not only contribute to a healthier work culture but also ensure the corporate machinery is well-oiled. Now how does one achieve that while dealing with remote workers?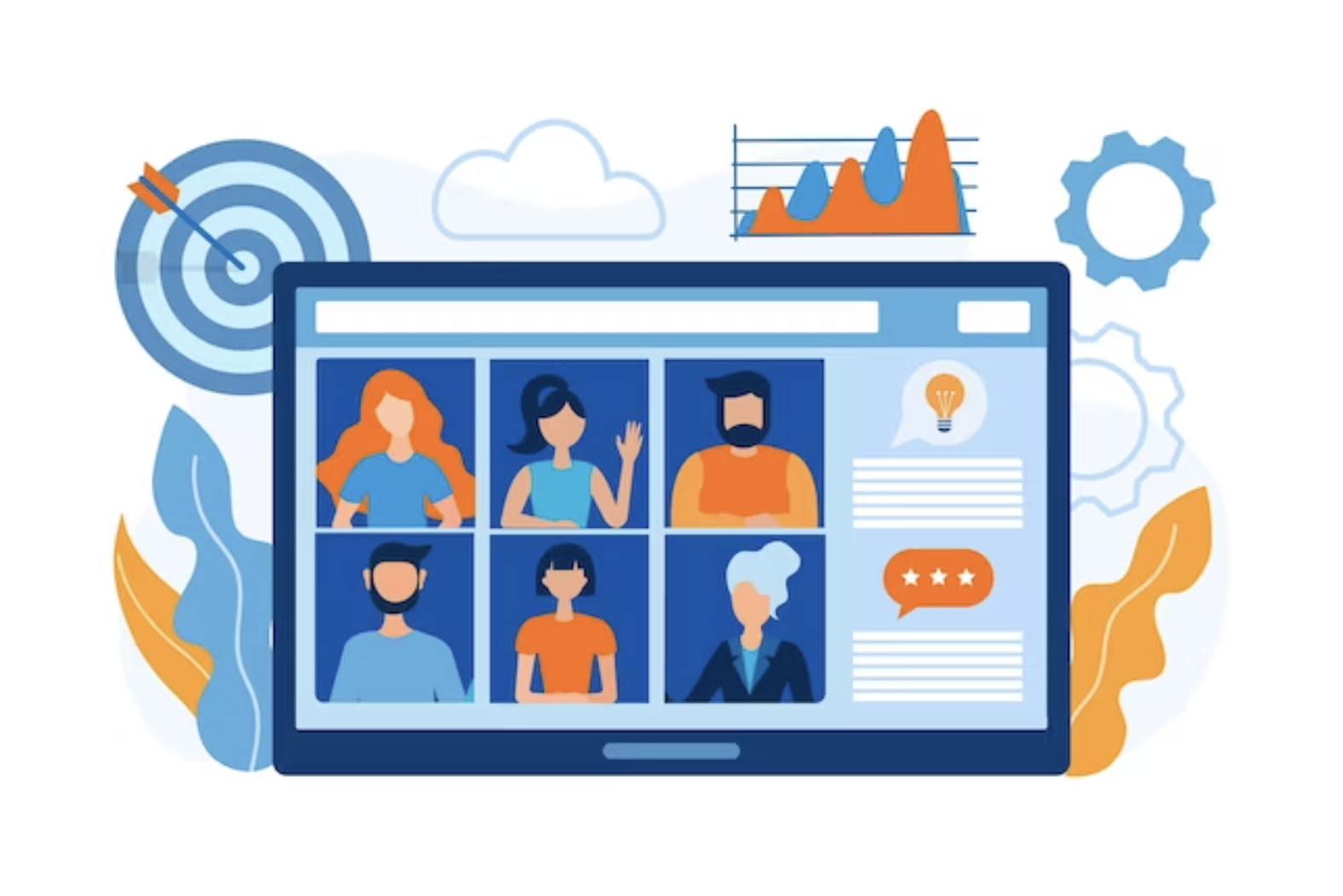 1. Offer positive feedback
Consistent communication is one important aspect of successful management. Once you have implemented a culture of having strong communication, you will see the motivation level going high. Yes, it's that simple! Offering positive feedback and giving recognition for projects well done will also help to keep the motivation soaring.  
2. Implementation of the employee recognition program
A serious employee would want to be recognized for the value they bring to the organization. By recognizing their contribution and offering them cash incentives or gift cards and not only praise will help motivate the employees.
This will also enable other employees to do better and earn such incentives.  
3. Offer growth opportunities to employees
After employees get settled, they start becoming complacent. They might not be able to perform at a high level or might start looking for opportunities elsewhere. This is where the employer has to ensure that their remote workers are constantly growing and advancing within the organization.
Monthly performances can be reviewed and shortcomings can be addressed. If the employee has performed well, that should be noted and reflected in their annual appraisals.
4. Establish systems and measure performance
Having tight regulations and a red tape approach to manage the team will do more harm than good. Instead, there needs to be an infrastructure that keeps the workforce productively engaged. You also need to quantify their performance to know what's enabling or hindering them to achieve their goals.
How To Measure Performance In Remote Work?
A growing company has to evaluate employees' performance. It not only provides a good source of data to managers to analyze a resource's usefulness but also helps to decide internal promotions and pay raises.
Since you won't have daily face to face interactions with your remote staff, it is essential to employ certain metrics to measure and evaluate their performance.
1. Evaluate Quality and Quantity instead of Time Worked
The number of hours an employee puts is no longer a credible metric to check their performance. Instead, set up a clear set of tasks with fair deadlines and then observe their performance. The usage of standard KPIs will help to track performance metrics.
2. Evaluate based on Outcomes
It does not matter what the job profile is, the outcome-based performance analysis is a pretty and straightforward metric. You have to firstly set up quantifiable benchmarks for the desired outcomes you need. If those outcomes are obtained, it is highly likely that the employee is doing a good job.  
3. Evaluate based on Clear Metrics and Expectations
A lot of remote employers recommend creating metrics based on expectations for the employee and then measuring their performance based on the expectations set. Customer satisfaction and community engagement are two such metrics.
4. Evaluate based on Internal Feedback
Irrespective of the proximity of remote employees, an internal feedback process consisting of a few surveys will help you analyze their performance. This will also help you see how the employees rate and evaluate themselves.
Guide to Remote Work - For Employees
People looking for remote jobs do it for multiple reasons. Maybe one doesn't like commuting to work everyday. Maybe a remote employee is a single mom who can't afford to have her kids looked after while she is at work. Maybe someone has found a job thousand miles away from where they are located and working remotely is the only option.
There are certain challenges related to this mode of working. As ground-breaking and revolutionary as the remote culture may sound, following are a few minor flaws of remote working.
Challenges in a Remote Job
1. Less Collaboration
A lot of people just starting their careers depend a lot on the face to face mentoring. They also miss out on opportunities to work side by side with their colleagues. This certainly affects their career growth to some extent.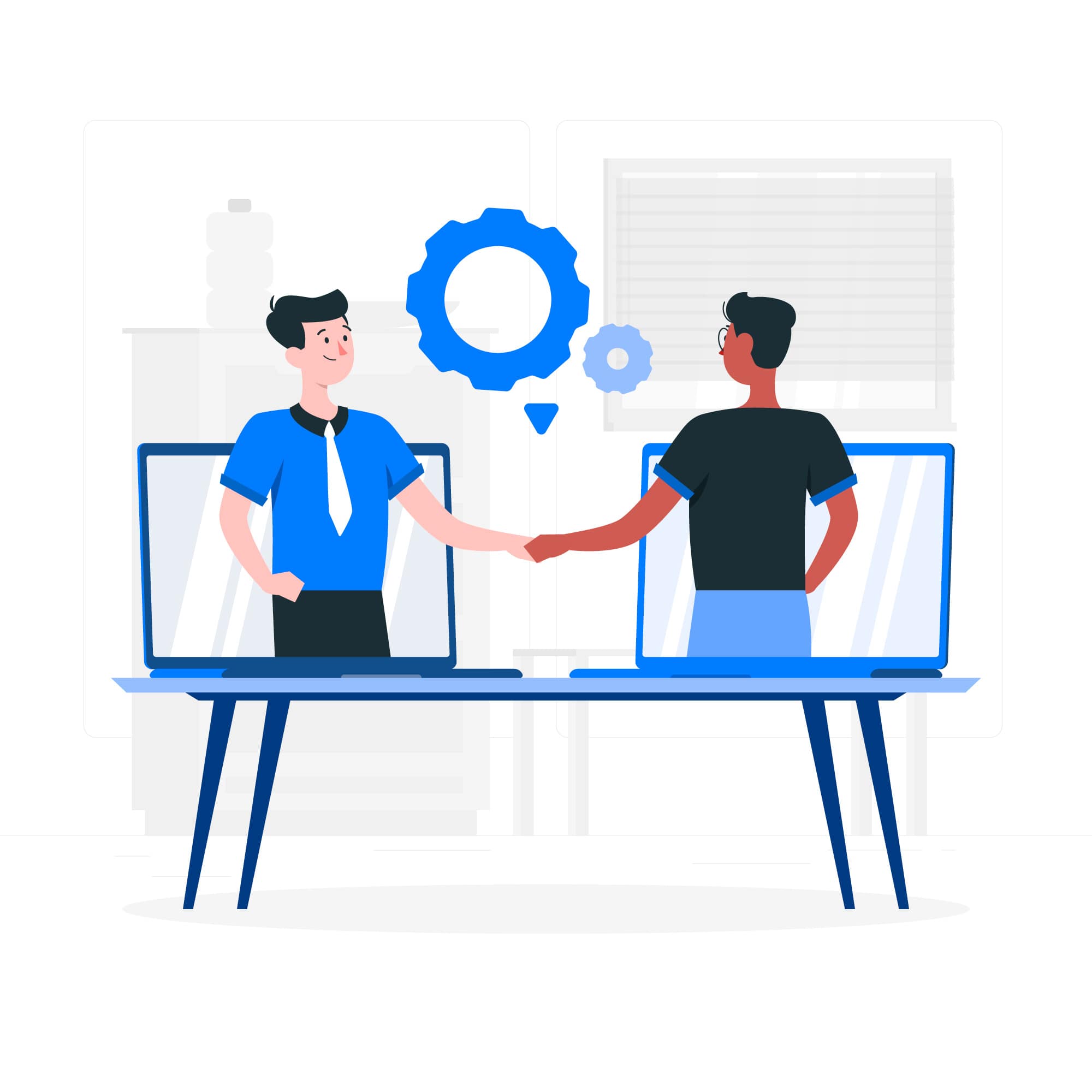 Great collaboration takes place when people are put together in a room. This can be quite fun for the employees as well in addition to being financially beneficial to the employers.
2. Communication Issues
38% of remote workers believe that the absence of timely communication from clients is the biggest issue. Face to face traditional meetings are more effective (especially in sales) than having virtual calls, no matter how advanced modern technology has become.
3. Inability to Separate Work and Personal Life
After finishing your 9 to 5 job, you can simply switch off and attend to your matters. But with a remote job, tasks are spread all across your day which might make it difficult for some to separate personal life from the professional one. A family emergency can pop up anytime. So, with unfinished tasks at hand, it might become a bit challenging.
The ability to work remotely offers more benefits than drawbacks. Not only does it significantly improve job satisfaction but offers a bouquet of advantages.  
Pros of a Remote Job
1. Increased Productivity
Since there are minimal distractions at the employee's choice of workplace, productivity is bound to shoot up. There is no office politics, unhealthy competition between employees to drag the morale and productivity down.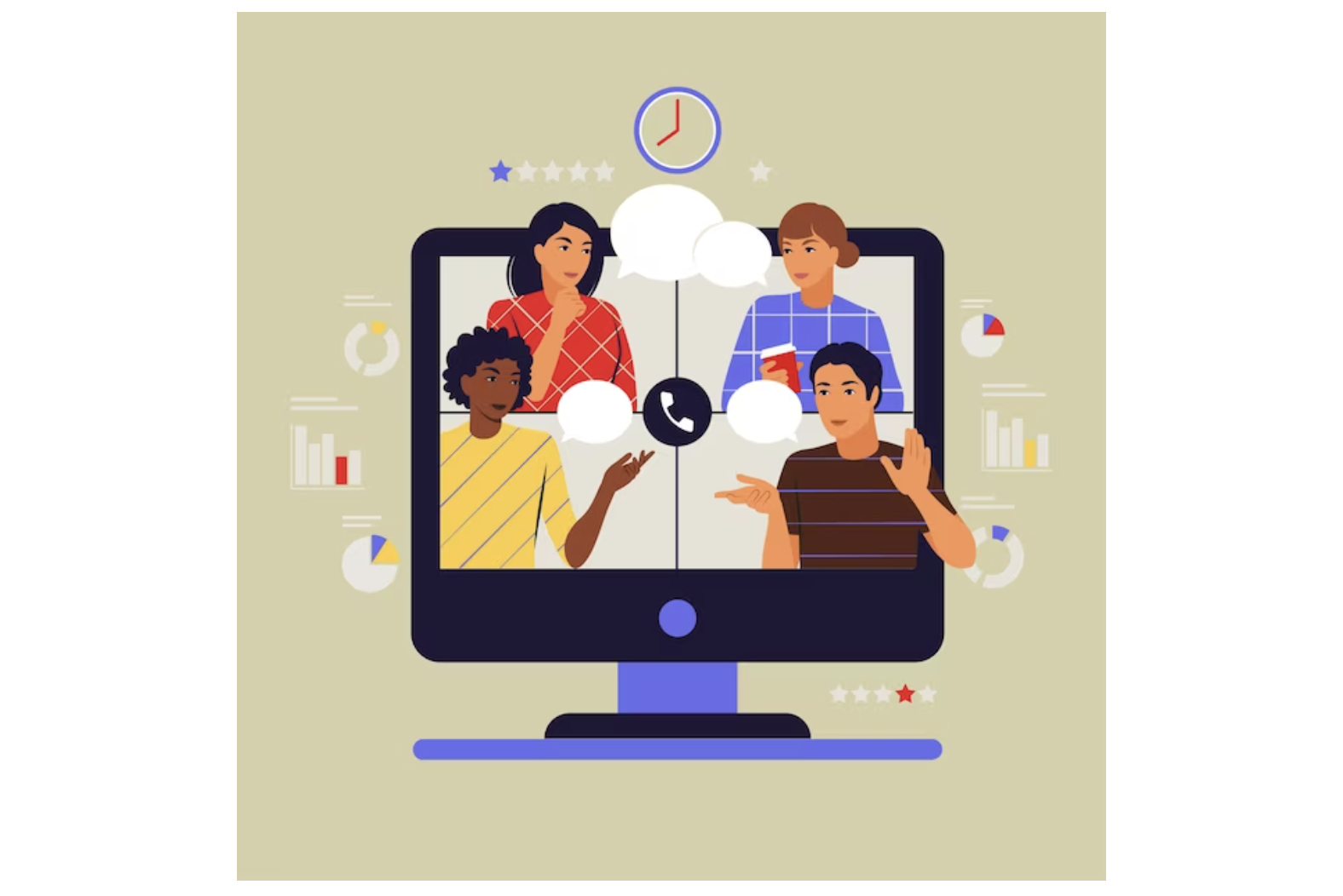 2. Flexible Hours
The working hours can be as flexible as a remote worker wants them to be. Working a 9 to 5 job might not be for everyone. And the monotony an office job brings is unparalleled. Since remote work grants you flexible working hours, you can focus on other responsibilities as well, thus being more content with your work life.
3. Saving Time and Money
Since the need to commute to work every day is eliminated, a remote employee ends up saving money and time. The average commute time in the US is 26 minutes a day each way. That is nearly 4.3 hours a week lost in commuting to work every week. With remote work, this saved time can be utilized to work out, learn a new skill or maybe just sleep and rest more.  
Some might think that working remotely is not something they need right now, but in the future, it will be something people would want to at least try. Before deciding if working remotely is right for you, remember to weigh the pros and cons mentioned above.
How to Find a Remote Job?
How does even one find a remote job? Is it as easy as finding any other job?
Yes, it is. There are only a few changes that you need to make in your approach. This is how you go about looking for a remote job tailor-made for your needs.
Use boards dedicated specifically to remote job. Keeping an eye on popular job sites such as Indeed and Glassdoor is recommended. But also, you can subscribe to the following boards that specifically deal with remote jobs.
Use boards dedicated specifically to remote job. Keeping an eye on popular job sites such as Indeed and Glassdoor is recommended. But also, you can subscribe to the following boards that specifically deal with remote jobs.
Flexjobs
We Work Remotely
Remote.co
Powertofly
Just Remote
Don't be afraid to explore your connections on LinkedIn.
Ensure that your resume and portfolio are strong enough and highlight how good your remote working skills are. Take some time to mention what makes you a good independent worker and how the accomplishment of your team goals does not depend on the proximity of your team.
Work on your remote work presentation skills for the remote interviews. If you can clear multiple rounds of virtual interviews, the employer would also understand how good your communication skills are even over virtual channels.
How to Work in Different Time Zones?
Now that you have landed the remote job you had been eyeing for some time, how do you ensure that you are not thrown off by the challenges it has to offer?
Here are some tips to help you overcome the challenge of working and coordinating with teams sitting across different time zones.
Make your phone your best friend: The usage of your smartphone is not just limited to accessing social media. Use notes and clock app to mark locations and reporting time of your clients and team across time zones.
Use calendar invites: Send calendar invites to clients and colleagues in advance so that their availability is guaranteed, or mutually confirmed. Stick to deadlines: If you are working with a team or a client that is halfway across the globe, it is imperative to stick to deadlines. With delayed or advanced time differences, you might have to structure your day differently.
Take it easy with response time: Give your peers a certain time frame to reply to the emails instead of expecting the response as soon as possible. Not everyone is available round the clock. And it does not mean they are not working either.  
Go face to face now and then: Not all communication has to be textual. It is required that you get some face time as well with your colleagues and clients to touch bases regularly.
Try rotation: It is a possibility that some individuals might suffer because of extremely late or early morning call schedules. Try rotating the call time so that one person is not always inconvenienced.  
Be aware of cultural differences: It is important to understand the cultural and work habits of employees working from different continents to ensure no personal barrier is breached.
How to Reduce Stress and Boost Productivity in a Remote Job?
Remote work situations can get overwhelming at times because of which productivity might get affected. By practicing these simple tricks, you can keep high-stress levels at bay.
1. Keep It Simple
Humans tend to overcomplicate even the simpler of things by thinking too much. Instead of chasing the deadline and playing catch up on other projects, keep your work simple. Break down your tasks into simpler steps and create a deadline for every step, keeping in mind the final goal.
2. Eliminate Distractions
It is tough to not get lured by homely distractions while working remotely. Remote work is a serious commitment, not some hobby that pays you. It is imperative to keep distractions such as social media, gaming, friendly meetups away while you are wired in.
3. Organize Tasks
Once assigned with a task and its deadline, organize how it needs to be done. Set up phone calls, client follow-ups, reporting and even QA (if required) well in advance to not get entangled in the mess of piled up and unreported work.
4. Take breaks
You are allowed to take 10 minutes breaks to look away from the screen, you can step out for a smoke, you can catch up on the news if the work is getting too overwhelming. Point being, take breaks whenever you feel tired. Do not skip on your meals even if you are working remotely.
5. Don't shy away from asking for help
To get quality work done, one has to source in help from wherever necessary. So do not hesitate in asking for help if required, be it from your senior management or your peers. But once provided with the way to solve the problem, remember the solution. It might also help you learn something new.
6. Take care of your health
Mediate, run or workout for at least 30 minutes a day. This will help you maintain healthy blood oxygen levels and keep your mind away from work for some time. With all the time you will be saving from commuting to work, you must utilize it to focus on your health.
7. Make Your Work Environment Pleasant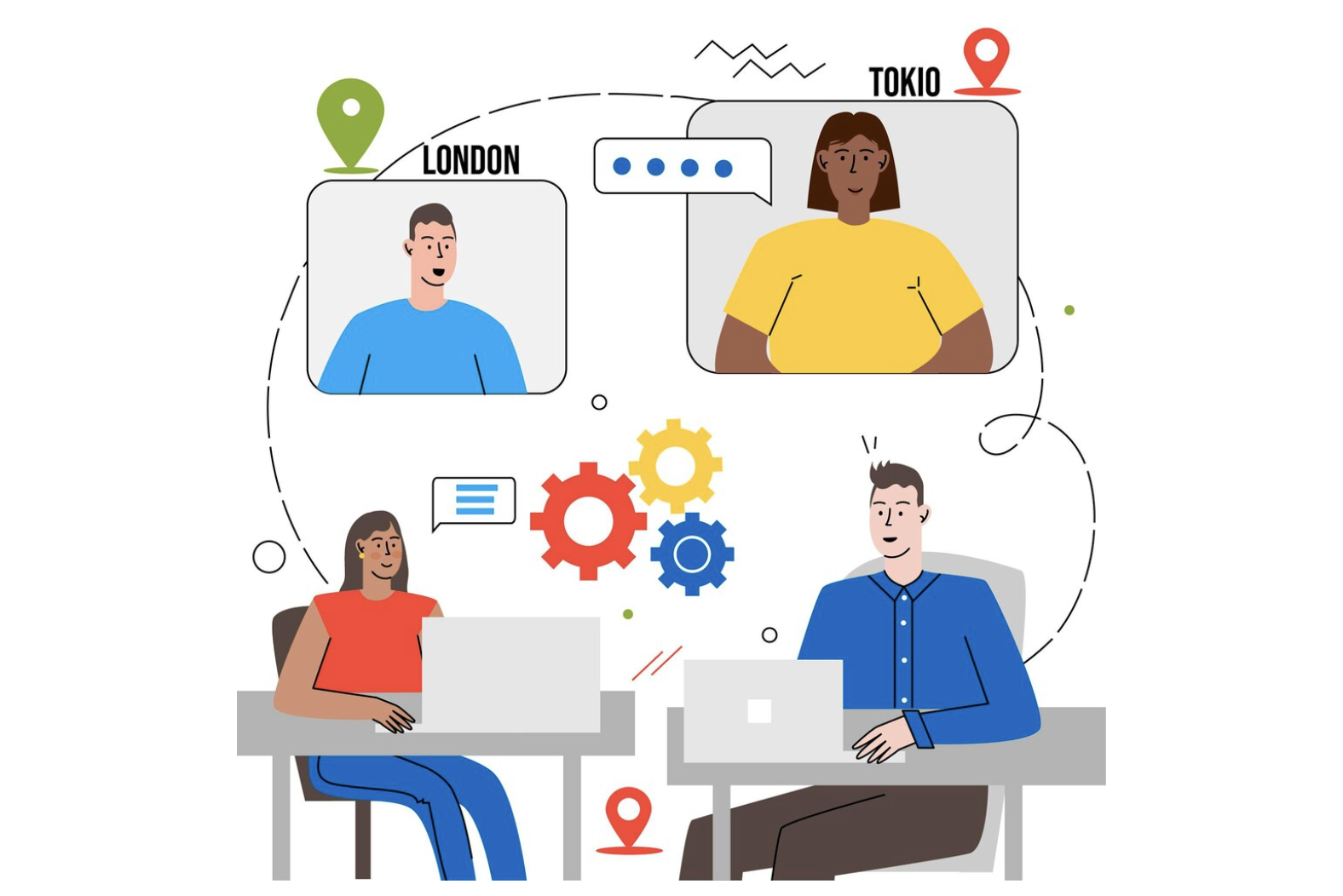 Keep yourself happy even while working. I prefer listening to music while working. Listening to music and podcasts in the background while your crank out those reports will keep your nerves relaxed. Put up pictures of inspirational quotes around you, keep some houseplants around, keep a window open while working.
How to Survive in a Remote Team as an Extrovert?
For introverts, a remote job opportunity is like a dream come true. But what about people who are extroverted and feel the pangs of loneliness while telecommuting?
For extroverts, isolation can become a major productivity killer.
Here are some tips in case you feel your work productivity is being affected as a result of not having colleagues around you.
1. Take Time to Adjust
The newfound sense of freedom and complete autonomy overwork can be both overwhelming and overpowering. So, take some time to adjust to the new routine. Try getting familiar with the job, roles of your colleagues and tools that you require. Once things are in place, you can hit the road and work while on the move.
2. Regularly Schedule Time with Friends
While you are remotely working from home, your family members and friends are in their offices. You can take some time off from work and catch up with friends over calls. Or meet them once or twice a week to flutter your social wings.
3. Consider a Co-Working Space
If you are not able to set up a workstation at home due to any reason, you can consider working from a co-working space. Spaces such as WeWork house several telecommuters at their coworking spaces.
This solves the problem of feeling disconnected from office life by providing you the company of fellow remote workers. You can interact with people from different industries and work on your networking.
4. Go for a Walk Every Day
To boost your dopamine levels, it is recommended to indulge in physical activities. Extroverts can get involved in activities that provide social interactions such as going for a walk, visiting a park or joining a book club.
5. Unplug Often
For any remote worker, be it an introvert or an extrovert, taking some time away from your workstation is important. It will help your brain to ease down and help boost long term productivity. The time you get after disconnecting from work is crucial to support balanced and healthy relationships.
6. Find an Online Community
If there is no team for you to regularly interact with, you can join some online community to exchange ideas and connect with people outside work. LinkedIn is the best of such a community where a workforce from different industries connects.
7. Take on Leadership Responsibilities
If an extrovert is given a leadership role, they might thrive in it. Ask the employers to let you lead a meeting or a project. This way you will feel connected to your colleagues on a more personal level. It might also give you a chance to get in touch with more people within the industry and widen your social circle.
Future of Remote Career Opportunities
Remote work is getting spoken about a lot. Companies are testing this trend by granting some of their departments the freedom to work remotely, either full time or for a couple of days in a week. This hybrid type of remote set up is enabling employers to understand and analyze their shortcomings for implementing it on a bigger scale.

Start-ups are coming up with tools and software to facilitate remote work. To make it easier for employers to set up a virtual workplace it is important to firstly have processes to collaborate and communicate remotely in place. The next couple of years are going to see a huge boom in the arrival of such tools, services, and resources.
There is also going to be a significant rise in the number of services targeted to remote staff working while traveling. Fast, cheap and portable internet connections, pocket-friendly sim cards, cheap and robust laptops are going to be easily available in the next few years.
For many, remote will be already the default work setting, which will facilitate further remote work popularization among the younger generations.
There is going to be a huge focus on mental health while working remotely. It is natural for a remote employee to feel disconnected from the team as they rarely interact physically with each other. This may lead to some team-building issues.
Conclusion
We are collectively headed into times where almost every service-based company will completely go remote. It is high time for employers to look at ways to integrate remote work into their systems.
Supporting remote work culture is a proven practice to reduce your overhead costs and keep employees motivated with their choice of working hours. Keeping in mind the pros, cons and the trajectory this culture is headed, a company would experience a rise in your productivity.
For workers looking for remote jobs, it is crucial to do quick research on the availability of quality remote jobs. Since remote work is here to stay and is extremely beneficial to the workers, its challenges should be well anticipated and analyzed to make it work as a piece of well-oiled machinery.