2020 has been a year of global health crisis--the pandemic, and unpredictable trends. It blew life into some struggling industries while choking others to the ground. Some organizations have yet to start the rebuilding process.
One sector that bloomed last year is video conferencing. Zoom had over 300 million daily meeting participants, Google Meet had 100 million, and Microsoft Teams reported 75 million daily users in 2020.
Wainhouse's research estimates that companies save $11,000 annually per employee by using video conferencing software.
Employees themselves cut a sweet deal when it comes to working with video conferencing. According to Career Wiki, on average, employees save $2,000 to $7,000 by telecommunicating through web conferencing tools.
73% of B2B marketers state that webinars are instrumental in generating high-quality leads. Every registration is a new name in your contact database. Your recorded webinars also become part of your content inventory.
Moreover, they remove your dependence on a location and are far more scalable than in-person meets. For work, they are a brilliant way for virtual onboarding and conducting one-on-one meetings.
Webinars are great for branding your company and building trust and forging bonds with your audience. They are a testament to your commitment to adding value to the lives of your clients.
Webinars are a great way to grow a business, with 89% agreeing that it is the best platform for a business showcase. It comes as no surprise that webinars have some of the highest rates of conversion in marketing.
Let's go through some issues that may hinder a good webinar.
Common Issues in Webinars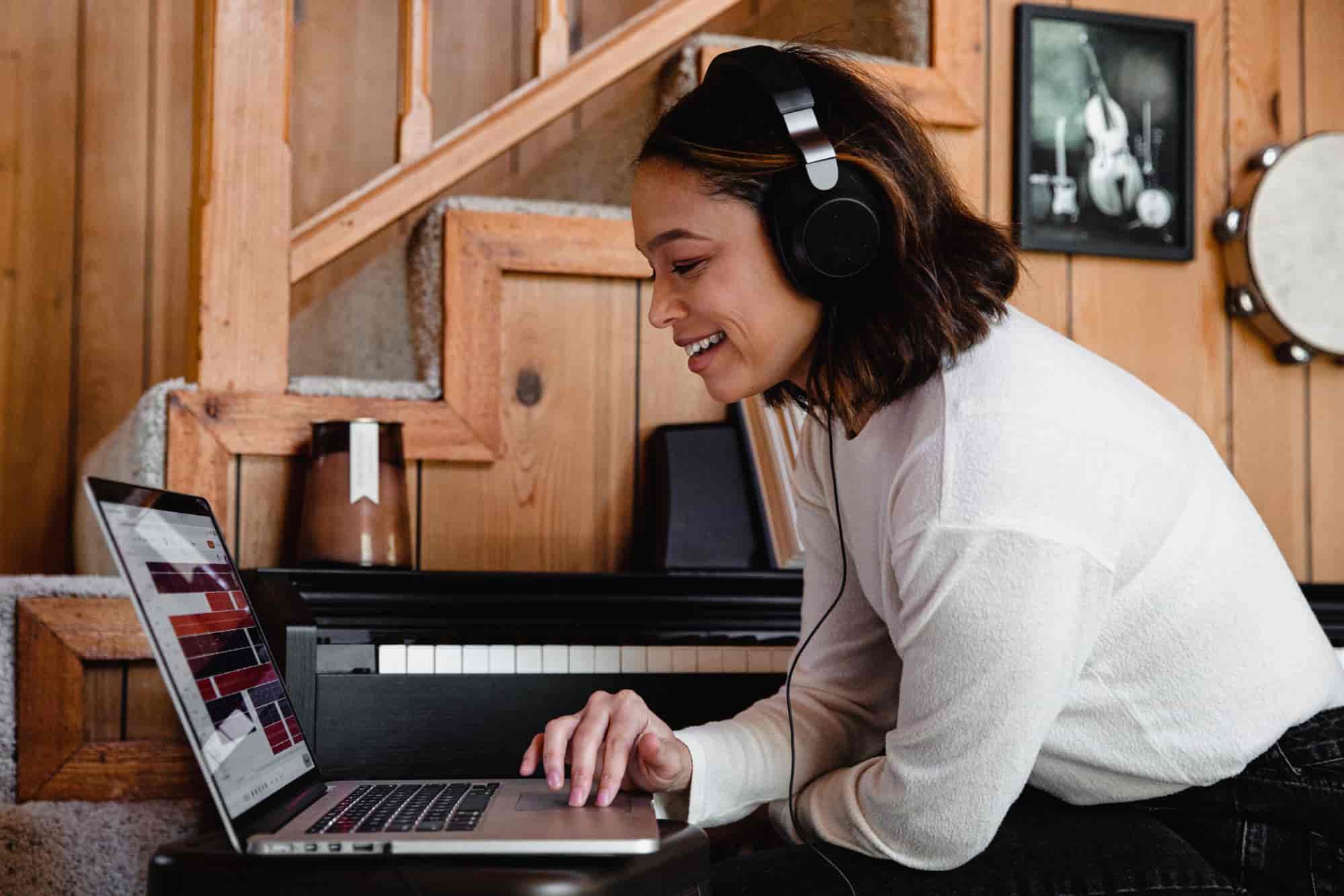 How to host a successful webinar? The easiest way to host a good seminar is to take care of the common issues that crop up while hosting a webinar. Listed below are some issues you should look out for -
Technical Issues
1. New Software – Working with a new web software can be daunting. When you switch software, it is recommended that you practice a couple of times before the D day. Read as much as you can about it, watch videos for better understanding.
Poke around its nooks and crannies, mess around with it, have practice sessions with your friends and colleagues, get their feedback.
2. Attendees Not Receiving the Email Invite – Clickmeeting states that this anomaly can be traced back to three main issues – IT department, spam filters, and technology. There are a couple of steps to rectify it. Ask your IT department to whitelist the email address of the host. Ask the attendees to check their spam folders. You can also refer back to the registration page and try to resend the confirmation.
3. Unable to Hear the Host, Or Voice Echo – You don't want to scream "Hi, am I audible?" or "Can you hear me?" in the middle of your webinar. To avoid this happening, close all the applications running in the background, particularly those that use a mic and camera.
If using an external mic, make sure it's plugged in right and turned on. Also, check the browser setting and ensure that it has access to your mic. If you have an issue with echoing, switch headphones.
Always check (and double-check) your internet connection before any webinar.
Personal Issues
1. First-Time Hosts – Having nerves before a web session is the most natural response. Especially if you are a first-timer, it can be a significant damper, as 88% of attendees expect an engaging speaker, with 38% leaving because of the speaker.
You must run lengthy and detailed dry runs to avoid sweating on the cam. Keep flashcards and try to include storytelling, as it is a brilliant and effective way to keep your audience engaged.
2. Background Distractions – Imagine starting a webinar and your dog starts barking in the background or a baby rolls in on a stroller. The interruptions will cause attendees to lose interest and drop out. Which is a bummer as less than 50% of the registrants attend webinars.
To nip any such accidents in the bud, make a list of possible distractions and how you can remedy that. Have kids? Hire help on a per-hour basis. Dogs? Feed and walk them before the session. Loud neighbors? Find the quietest corner in the house and use earphones.
3. Brain Freeze During the Presentations – Anybody who has ever presented knows what a nightmare a sudden brain freeze, or losing your train of thoughts, can be. The best way to avoid such an embarrassing thing is to practice a set narrative.
Have a list of pointers in hand, written, or better yet typed. You can color code or make flow charts for delivering your content engagingly and effectively.3
Issues with Promotion and Reach
1. Wrong Channels – You may have a fantastic webinar planned, but if your promotion channels are weak, you will not get a lot of traffic. Low attendance can be a big hit to morale as well. Contrary to common belief, your most significant webinar traffic and registrations do not come from social media search marketing.
In fact, they are the least effective.
Your biggest champions are emails, partner marketing, and personal networks, in that order. Your email promotions are your front runners as they draw in 73% of registrations. Also, create promotional content you can send to your contacts that they can share.
2. Finding the Right Time – Not all days are the same. You don't show the same kind of love to Monday that you offer to Sunday. Nor are mornings as awaited for as evenings for some. This knowledge can come in handy when building your promotional schedule.
24% of all registration takes place on a Tuesday. Increase your promotional activities a week before the main event. It has been found that 69% of the registrations happen a week before and 33% a day before the event. Early invites do the best as the registrations peak between 8 am to 10 am.
3. Unable to Engage Your Audience – Virtually engaging your audience can be a bit of a task. Even if you have a factual narrative, the concentration of the audience can and will dip. (Thanks to our short attention span.) The best way to avoid this is to include some visual attention grabbers like Gifs, images, and interactive videos.
You can spice it up with other interactive segments such as conducting a live poll, surveys, and a Q/A session (highly recommended) at the end of the show.
How to Choose A Web Conferencing Platform?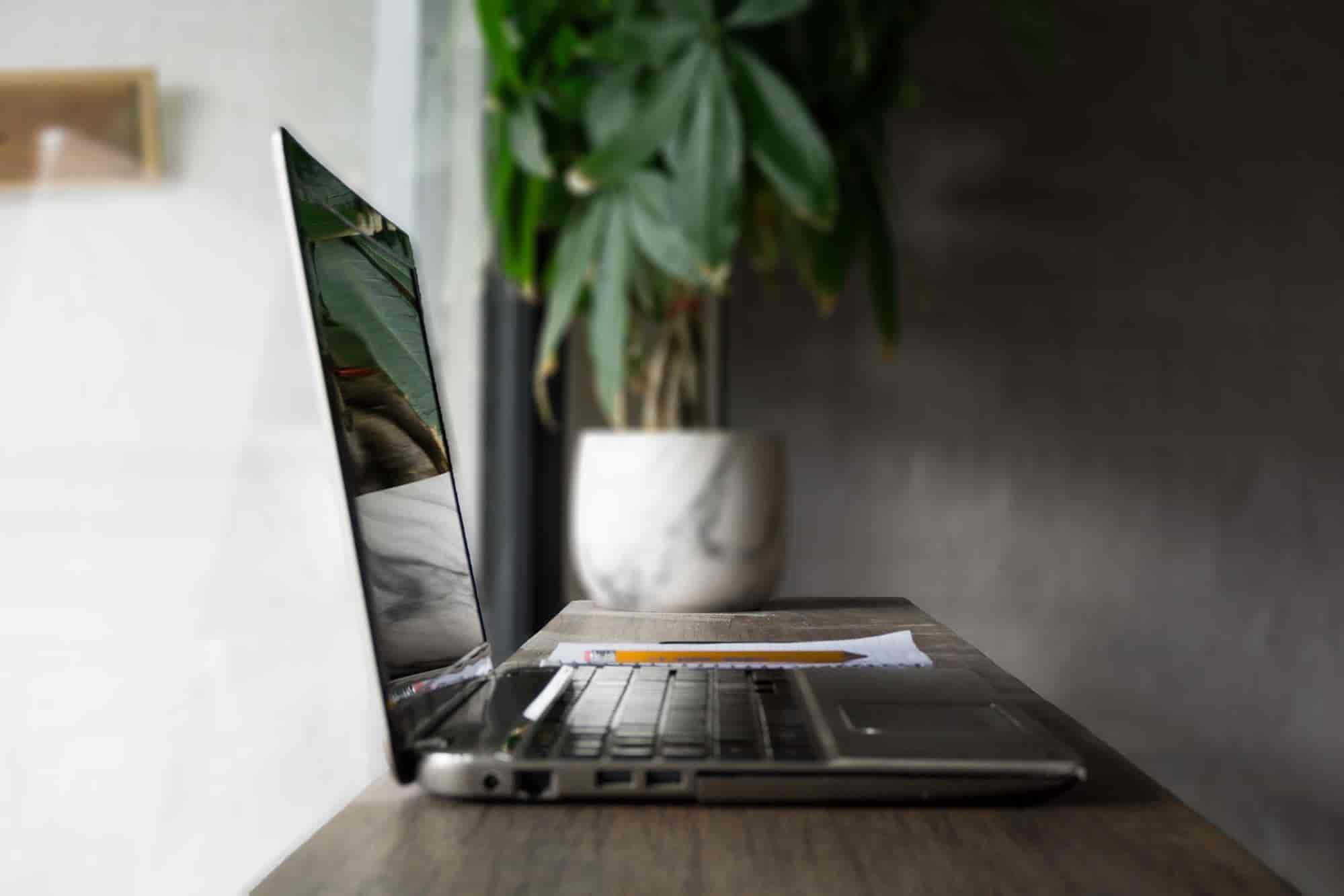 While selecting a web conferencing platform to host a good webinar, it is advisable to have a checklist. There are a few things to keep in mind while choosing a platform, such as –
1. Tally Technology
There are several excellent web conferencing platforms accessible at a very low cost in the market right now.  While comparing, look out for prices, resolutions (4K or otherwise), and audio quality. What fits in your budget and which is worth a few bucks over the budget.
You do not want your audience squinting to make sense of a hazy picture. It is best to have a look at the definitive guide to choosing the right web conferencing software. The guide lists a range of web conferencing software, with their pros, cons, and prices itemized for easy comparison.
2. Value Add-ons
Keep a lookout for additional features that your platform provides you. Many go out of their way to give you enhanced features to improve your efficiency and productivity.
They can be a live chat option, sharing the screen, sending documents, or even facility for sending emails or messages via other channels without disrupting the video.
3. Ease of Use
This point should be on the top of your priority list. Because a platform may have features to turn your videos into 3D projections, but nobody will use it if it comes bundled with a complicated setup.
This becomes more important if you do not have a stable host. The trickiness of the system will add to the nerves of a first-time host. Search for platforms that integrate with other applications familiar to your staff. This will streamline your work and make adoption easier with the employees.
4. Archive the Recording Sessions
The primary question is, do you wish to record your webinars? If yes, first of all, kudos, an excellent decision. Archiving your recorded webinars is a great way to expand your content library. It is a fantastic way for registrants who could not attend to catch up on what they missed.
Next, some platforms come with AI that can record and transcribe for you. However, since this is not a standard feature, it would be wise to invest (your time) in an AI helping hand like Fireflies.ai that easily integrates with all major web conferencing platforms.
Our AI assistant, when permitted, can integrate with your calendar and auto-join any meeting. You can also invite Fred through a meeting URL.
Fireflies records and transcribes your calls automatically and emails you a copy 15 minutes after the session has concluded.
5. Security and Privacy Policy
You need to safeguard your content from potential threats. Check if your video platform encrypts your calls so no one else can tap in. Do you have complete control over who joins your meetings? Is there an option for safekeeping your recorded sessions?
These are some of the questions you should ensure your platform has an answer to before choosing to do your business with them.
How to Prepare for The Webinar?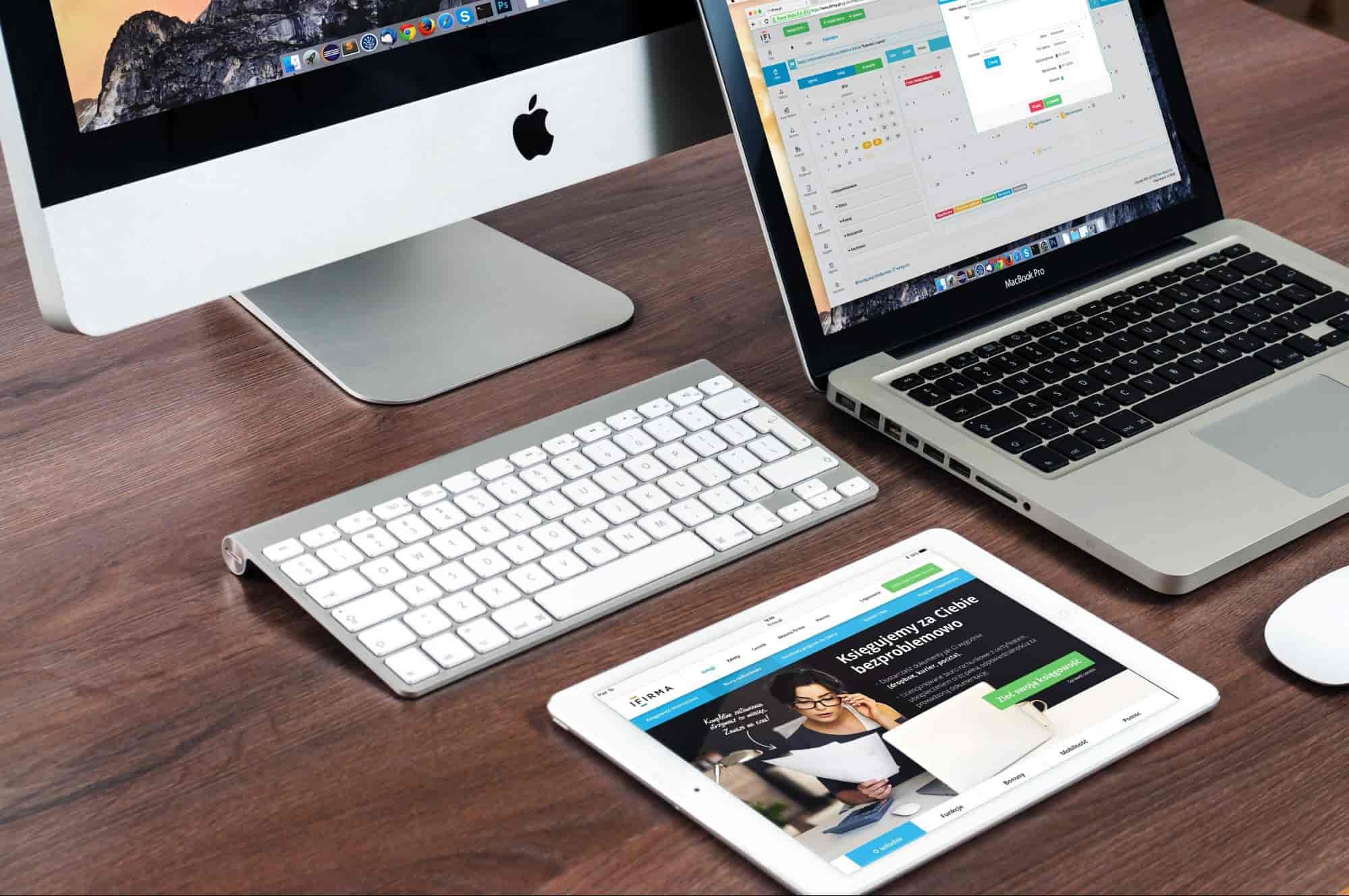 Once you have narrowed down the web conferencing tool, it is time to develop a strategy for your webinar. The structure, the points, topics you want to cover, goals you want to reach, your marketing strategy, etc. Here is a rough blueprint to keep in mind.
1. Team
Decide who you want as active members of your team, what roles this webinar needs, and who you are allocating those roles to. Top positions are of
The content developer – The person will decide what the primary (Text) and secondary (images, charts, slides) components of the webinar will be, how many segments the webinar will have, etc.
The Host – The host is the Subject Matter Expert who will be presenting the webinar to your audience. They should have a good command of the language and content and should be confident about talking in public.
The assistants – Assistants are the helpers that will handle off-camera tasks for you. Always have a tech assistant on standby, in case your audio and video go out of sync or any other technical problem crops up.
2. Format
The format depends on the scale and kind of webinar you are hosting. Depending on these factors, choose the one that would relay your message the best.
Single/ Multiple speakers – Does the event need single speakers or multiple speakers. If you cover a wide range of subjects, you can have various subject matter experts or professionals for some segments. If you have a small audience, a single speaker should be enough.
Panel Discussion – If you have a panel discussion planned, employ a good moderator to make the segment more engaging for viewers.
Q/A Session – This segment takes place at the end of the session. Collect a bunch of questions beforehand and answer them here.
3. Technological Hiccups and Back-ups
The best way to plan for any event is to assume that anything can go wrong on the day of the webinar and create a plan B for all possible troubles.
Back up the laptop – Keeping a fully charged, spare laptop with all information stored in the hardware is a must if your computer decides to act up and starts causing issues.
Alternate internet connection – You can never be 100% sure with internet connections, and there isn't anything worse than a patchy internet connection. Make sure you have other sources of internet-ready in case of an issue with the existing one.
4. Promotions
Your promotion strategy plays the chief role in getting maximum participation. Create a landing page with all the details of the webinar, the topic, the speaker, date, time, and registration process.
Frequency of invites/reminders – Set the number and days for your invites and reminders. For example, 1st on the 14 days before the event, 2nd on seven days before the event, 3rd on one day before the event, and the final on the day of the event with a link to the webinar.
Visuals – Create a visually appealing poster and charts and a banner to upload on your website and circulate on your social media and personal contacts.
Social media promotion – Create a hashtag specific to the event on Twitter and use it to publicize your webinar. Start conversations and interact with the attendees and inquirers on social media using this hashtag.
5. Miscellaneous
Some other critical components for hosting a webinar are - picking the length of the webinar (60 mins is the most popular one), frequency (how many times in a year/ month do you plan to hold a seminar), timings (Thursdays are the audience favorite).
Since it is generally a global event, it is recommended you select a time suitable for the maximum number of your audience. Or you can set time according to the region from where most of your traffic is going to come from.
6. Metrics to Measure Success
How do you plan to choose the metrics to decide how much of a success your webinar was? Some common ways are – how many people attended, registrants-to-attendee conversion rate, people visiting-the-landing-page to registrants' conversions, average time spent on the webinar.
Host Your Own Webinar
How you host a successful webinar depends on several factors, but the main component is the content and how well you can convey your message through your content to the audience.
Another significant factor is how much you practice. The more you practice, the better organized you will be on the final day. Armed with these pointers, you are ready to host that webinar you have been fretting over for a while. Get ready to nail it! We are rooting for you.