We know that meetings help businesses function as a whole. Getting the most out of every meeting you hold should be the final goal. To achieve that you must first tackle factors affecting meeting productivity.
We agree that without meetings, it would be very difficult for different teams or for people on the same team to be on the same page about different tasks and their progress.
But before we talk about meeting productivity, here are quick points to understand why meetings are important in the first place.
Team meetings keep everyone in sync.
Meetings can be a huge learning environment for a growing organization.
Big projects are possible only because of effective meetings across different departments.
Meetings keep the organization on track.
Meetings are great but there is a caveat that not all meetings are the same.
Just to give you a quick about the importance of meetings, over 25 Million meetings happen alone in the US which costs $37 billion every year on unproductive meetings.
Let that sink in for a minute.
Now consider this, even after all this, executives consider 67% of the meetings to be a failure.
But give it a moment before you even start thinking about canceling your next meeting.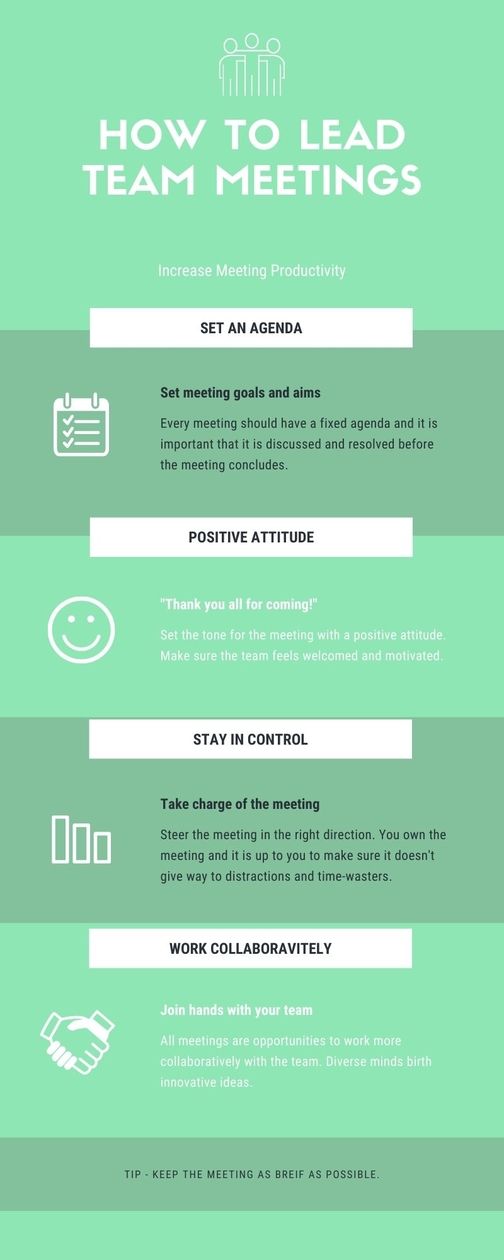 It is not that meetings are bad. But the way they are organized and conducted is the problem. We can follow some simple rules and tips to increase the productivity of future meetings to get better results.
Online Meetings or Offline Meetings - What's the Difference?
Traditionally we all attend meetings by gathering in a single room and discussing projects and topics. This ends up requiring multiple people to travel from different departments for each meeting to be available.
This is how the concept of meetings was initially developed from ancient times – people coming together in one place and having conversations.
Nowadays it is better to call these traditional meetings as offline Meetings since remote working is becoming popular and companies are getting comfortable with the idea of people virtually connecting.
Here are a few points to understand the difference between offline and online meetings.
Offline meetings require members from different teams or departments to come to a single conference room or a meeting room. This might end up wasting the time of a lot of people but at the same time can help with better coordination with different teams as well.
On the other hand, online meetings happen virtually and members can join from basically where they are in no time. It saves a lot of time and resources.
Offline meetings, need you to travel to the office. But that's not the case with Online meetings. You can be anywhere and join the meetings via the Internet.
Online meetings can host any number of people without much hassle but for offline meetings getting sufficient arrangements can be challenging.
Recently, Twitter CEO Jack Dorsey sent an email to his employees that they can work from home 'Forever'. This means more remote working and more online meetings.
Due to COVID-19 things have changed drastically and now businesses are trying to save money on real estate and making work more flexible by offering the option of remote operations.
This is bound to save them a lot of resources and allow them to hire people from across the globe without them needing to come to different cities for living and work.
Since the online meetings culture is here to stay, then why not make these meetings much more productive than they are right now?
How to Increase Meeting Productivity?
Here is a list of meeting productivity guidelines for all you future meetings-
1. Meetings Must Start With an Agenda
Make sure to have a much clearer and concise meeting agenda well communicated to everyone, who will be joining the meeting, in advance. This is one of the most common online meeting etiquettes.
2. See Who Needs to Be There
Limit the number of people attending the meeting. It will save a huge time for different teams to work on something more important.
3. Short is Better
Short meetings should be encouraged more. Our attention span decreases over time and if the meetings are scheduled for long hours people might lose interest quickly. You will end up having an unproductive and long meeting.
4. Keep It Hands Free
Use technology to make everyone free from taking notes. While having meetings on Zoom or Google Meet simply use our AI Assistant Fred. It will transcribe the whole meeting for you and every participant can fully concentrate on the conversation rather than typing notes.
5. Invite Using a System
Implement a central calendar system like Google calendar across organizations to manage the meeting schedules. This will help in understanding who all the participants will be at the meetings. Everyone can check the meetings they have to attend in one place. It is much easier than going through your mailbox fishing for meeting invites.
6. Use Screen Share Features to Enhance the Experience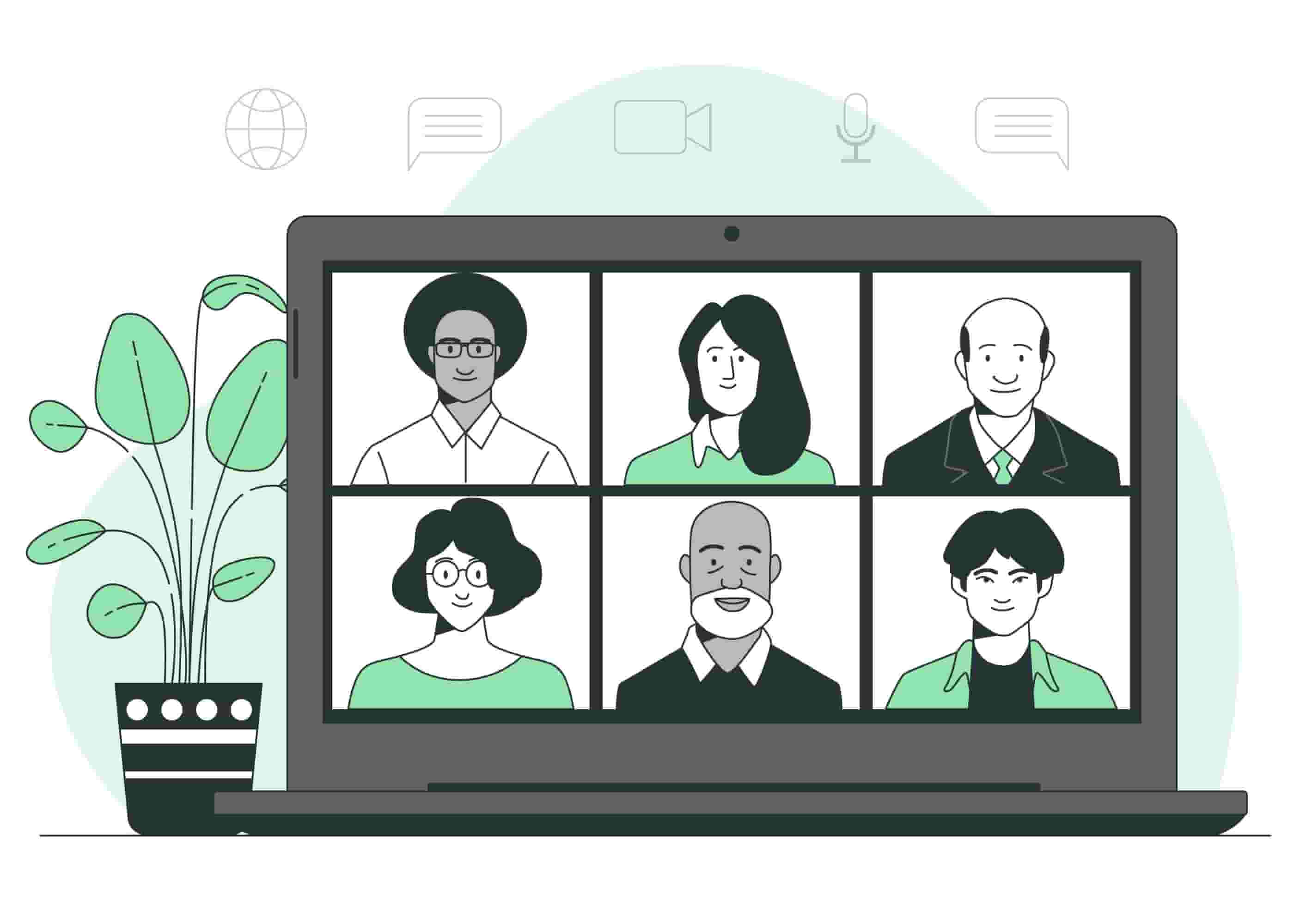 If the meeting is feedback related then use the Screen Share features of Zoom or Google Meet for more realistic feedback and improve meeting productivity. Online whiteboards can also be used for collaborative brainstorming with the team.
7. Know When to Stop
Reduce the meeting count if they are not helping to achieve anything and focus more on meetings that do help to keep the team on track.
8. Meet Only When it's Essential
Plan meetings when required, don't make it a habit to organize meetings just for the sake of it. The need should be felt by team members as well to get in sync or have a productive discussion with the team.
9. Decide Meeting Slots Judiciously
Meeting time also plays a great role in determining the mindset with which most people join the meeting.
For example, if towards the end of a shift when people are getting ready to leave you to start the meeting it is not going to lead to a productive meeting.
As per the work timings pick the appropriate meeting slot and try to measure how meetings go as per the attention span of the participants.
10. Know Whom to Invite
Invite the right people in the meeting and make it clear why they all are there. When people know the reason behind their presence, it becomes easier for them to contribute accordingly to the meeting.
11. Avoid Distractions
Distractions can kill any meeting easily. Try to communicate earlier some rules such as no usage of mobile or other devices so that people will come prepared.
12. Keep it Engaging and Interactive
Leading a meeting effectively starts with kick-starting it with something engaging that gets the attention of everyone. Try to interact with the participants instead of just delivering what needs to be said like a 'sermon'.
Also reading worthy:
13. Stick to The Time
Always finish on time as this conveys to everyone the idea of contributing to the meeting within a time period without wasting time on unnecessary. This also helps people value meeting time more.
14. Conclude it Well
Before the end of any meeting make sure to conclude the meeting so everyone can walk out with the accomplishment of having achieved something with the meeting.
15. Don't Discuss Everything in a Single Meeting
Some meetings might create a lot more topics to discuss further. But instead of having that extended discussion in the same meeting, have another meeting planned for it. Let the current meeting focus on an existing topic so all the participants and time are utilized in a productive manner.
16. Posture Matters
If you are the presenter in the meeting try standing up instead of being seated in the room as people tend to follow the person more easily if they are standing.
If it's an online meeting dress formally and speak in a clear and concise manner so it is easy to follow. Don't drone endlessly, people tend to lose focus, pause and take breaks, sit straight and speak in an engaging manner.
17. Have Someone Keep a Track
Drifting off the topic is quite common during team discussions. There should be someone who should monitor the meeting and keep the people on track to have a more productive meeting.
You Are Meeting Ready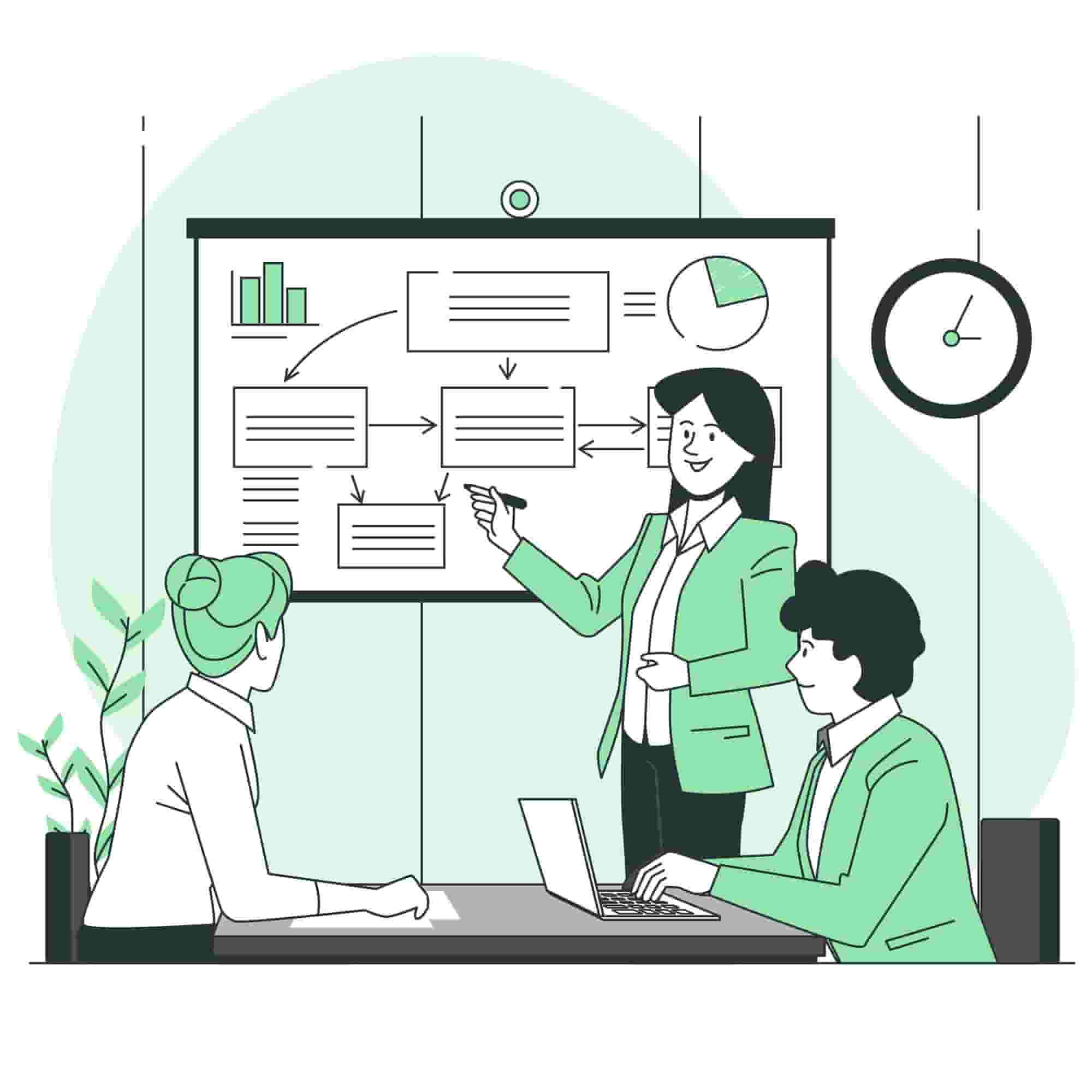 Productive meetings are not that difficult; it just requires a little tweaking and adhering to a few basic points.
As time passes by, virtual meetings are bound to get more productive and interactive with more technological advancement, and advancements in systems and apps. Online meetings are the new normal in our life. Embracing changes and adapting accordingly, is the key.
Illustration by Freepik.com
Read Next: