Being a first-time manager can be overwhelming, especially if you are not prepared for the new role.

Congratulations!
You've climbed up the corporate ladder and became a manager for the first time.
You may wonder: "Will I be a good manager?"
Getting promoted to the management role is an achievement but also comes with challenges. From solely managing your career, now you have to manage people too.
Management is a different game altogether. You can't just take up a course and become a great manager the next day. Instead, to become an excellent supervisor, you've to keep learning along the way.
One of the most effective ways to equip yourself with the right skills is to learn from others' experiences. Absorbing the wisdom of elite managers will give you a better perspective.
Here are some tips for first-time managers to help you ace your new role:
20 Tips for First-Time Managers That Most People Learn The Hard Way
1. Acknowledge the Change

When you become a first-time manager, you've to realize that relationships have now changed. Employees who were once your peers are now delegates. Your critical task as a first-time manager should be to address the relationship shift.
You can't now go on lunch dates with your close colleagues while others burn in resentment. This also sends a signal of partiality. You have to work towards running a cohesive unit. Thus, address this change as soon as possible and set clear ground rules.
2. Feedback is the Way Forward

Feedback always makes you a better manager.
It reflects respect and not distrust. Shift your perspective from seeing feedback as a drawback to a chance to improve.
When you're accepting feedback, you're empowering the team. You're showing that you're open to conversations, however challenging they can be.
In short, your team knows that their voice matters. And that is very impactful. Thus, approach feedback as a way to rectify any mistakes.
3. It's 'We' not 'I' Anymore

There is no I in Team. And it shouldn't be in your role as a manager too.
When you're a manager, you have a team of people working with you, not for you. This profound mentality shift can boost productivity, engagement, and success of your team. Here's how:
When you're willing to get your hands dirty, your team will be more than happy to work harder.
"Here, I'm gonna help you out with customer onboarding."*

If you listen to what they have to say and acknowledge them, they'll feel empowered.

"Yes, I understand this task is mundane. But we've to do it anyway. So let's wrap up this task before the weekend."*
4.Equip Yourself with New Skills :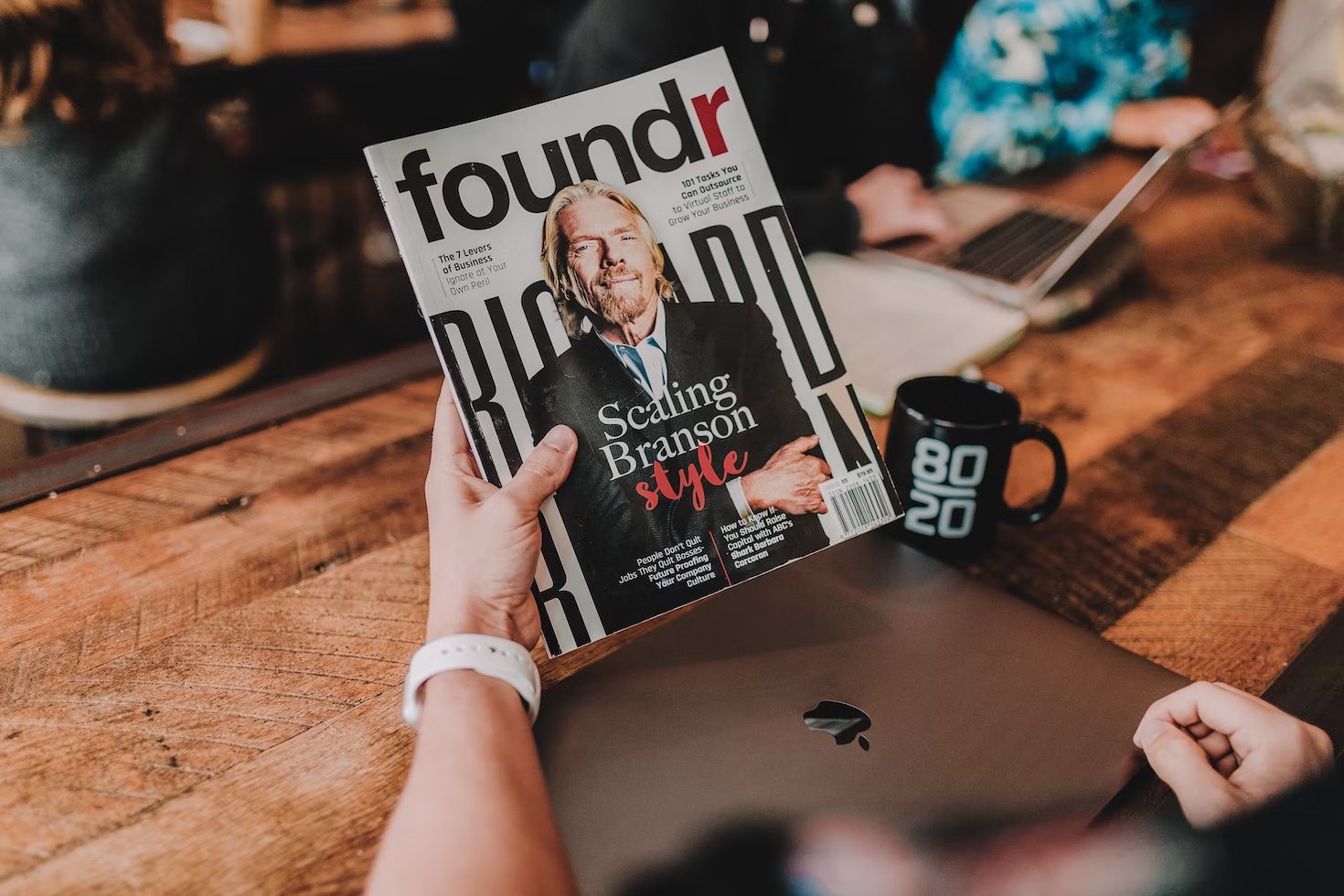 Management demands a different skill set. You can't use the same skill set you had when you were a specialist. For instance, if you were an excellent sales rep, it doesn't make you a good sales manager automatically.
While the core knowledge of the domain is essential, management skills come in a different shape. First-time managers often ignore this simple tenet. You should reach out to your senior manager or learn from other managers if you're struggling with the necessary skills.
5. Start Delegating:

You can't do everything by yourself.
An over-eager first-time manager might get over-enthusiastic and forget that s/he is running a team.
As a manager, you have to supervise your team and lead them to the company's objective. To achieve this, you need to delegate responsibilities.
6. Trying to be Something Else:

Past experiences can shape your present decision.
If you had an annoying manager in the past, you might correct yourself from becoming one. But, in this process, you may overcorrect yourself.
'I'm going to be the cool boss' is what you'll say. But that's not what the job requires from you. Focus on the success of the team and deliverables. Trying to be cool even when the situation demands otherwise can harm the overall progress.
7. Don't Micromanage:

Micromanagement happens when you don't trust your team.
Chances are, your previous manager may have micromanaged you. So, you will agree that it only disrupts the team's velocity and productivity.
Becoming a new manager for the first time may lead to the mindset that you've to do everything by yourself. But micromanaging never gives positive results; instead, it halts the overall progress. Thus, set common goals and provide some space for your team to perform and achieve the results.
8. Focus on the Goal and Not The Details:
As a manager, you're the captain of the ship.
You are in charge of the smooth functioning of different operations so that the ship can reach the port safely. As a manager, you need to keep the end goal in mind and not mess around with details. Let your team tackle the details and carry on with the strategic planning.  
9. Playing the Hero:

Trying to solve every problem single-handedly can result in a bottleneck and leave the team feeling redundant.
When you become a manager for the first time, you need to streamline the workflow. If you play the hero and solve all the problems yourself, you're not a manager but a single-man show
Adam Zbar, Sun Basket CEO, talks about his experience from growing his startup to a 1000+ worker company. On several occasions, he used to chalk out actions and do the heavy lifting himself. Later, he realized that his attitude only caused resentment and distracted the team. So he tried something new.
Instead of laying out a solution every time, he started asking direct questions to his teammates.
He began asking:
How can we achieve this? What plans do you have in mind?
This, in turn, helped the team solve the problem on their own. Adam says this is a crucial leadership tip for first-time managers. He sums up this strategy as 'solving for the person and not the problem.'
10. Create a Sense of Shared Purpose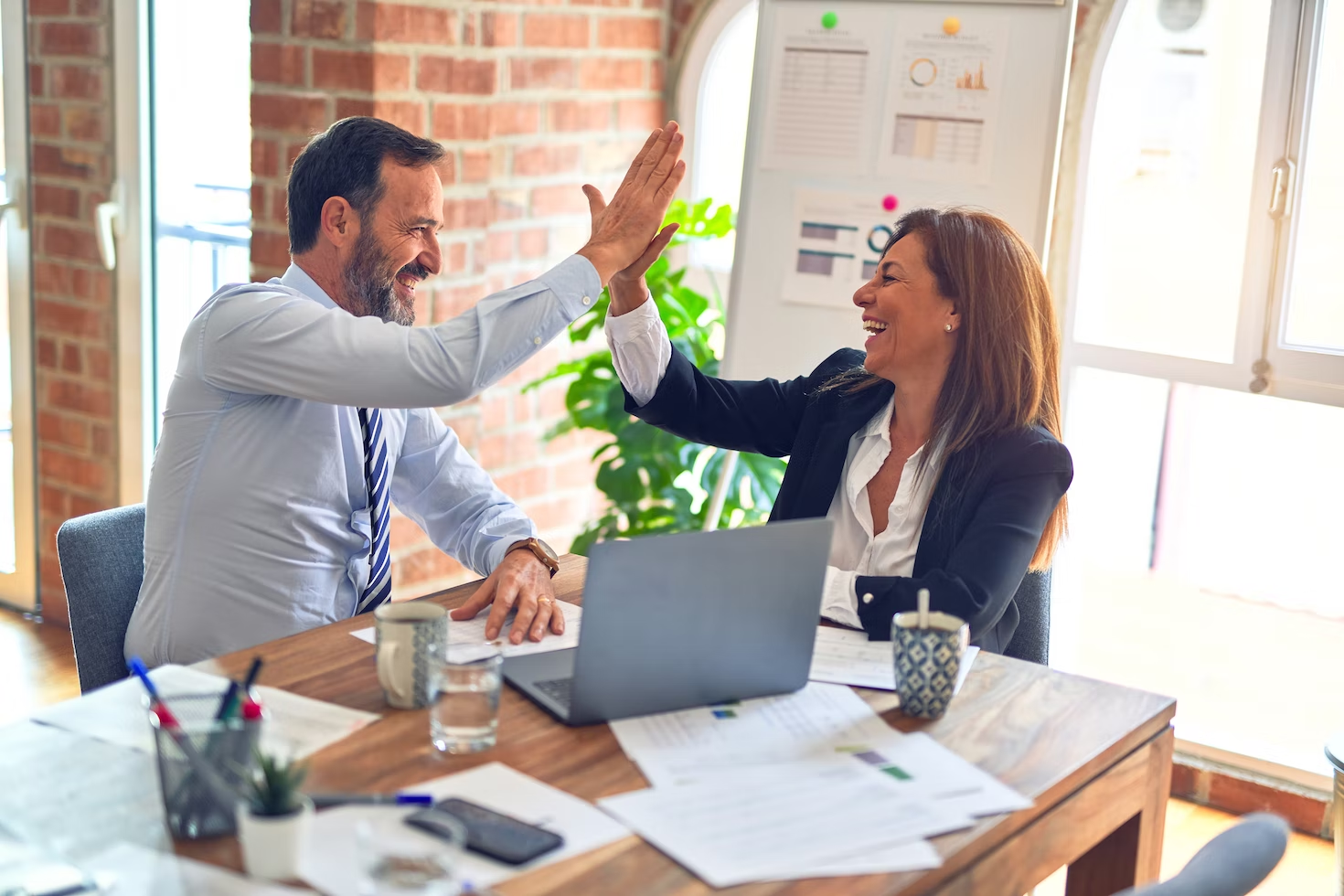 Your team will only thrive if they share a purpose. As a first-time manager, creating a shared sense of purpose is vital to gaining the subordinates' trust. When you tell them what is happening in the company and why we are trying to achieve the goal, you're strengthening your relationship.
As a first-time manager, you should ask for your teammates' opinions and insights. Further, if the suggestions are worthy, include them in the plan. This will help you in creating a common purpose.
11. Stay Away from Emotional Extremes

Emotional intelligence holds great importance in business.
A business is a marathon that demands patience and persistence. So does every significant role in a business organization.
As a first-time manager, you can get carried away with your team's success and failure. But that can be exhausting and hinder progress. The team looks up to a manager for inspiration during tough times.
Similarly, when everything is falling into place, don't let that feeling distract you. Do not waste time celebrating wins and lamenting losses. There is always something else that requires your attention. Remember the golden tip for first-time managers: No matter what is going on with work, show up, and perform your best.
12. Not Empowering Your Direct Reports

Strategy and planning are the most critical tasks of a manager.
But sometimes, first-time managers make the mistake of dictating a goal instead of collaborating on it.
Therefore, while setting objectives and drafting goals, collaborate with your direct reports. Empower your direct reports to set clear goals and meeting agendas for themselves. This will also give them a sense of ownership of the work. Further, if you sense that their priorities are misaligned, you can step in and lead them.
13. Don't Ignore Other's Emotion

The most critical tip for first-time managers is to understand that they're managing humans. And humans have emotions. A manager's responsibility may seem like it's all related to optimization and operations, but that's not all.
One of the significant roles that a manager plays is to give emotional support to the team. That's why management roles demand high emotional intelligence. When your team is struggling, you should step in and acknowledge the problem. Later, you can dig deeper and find out the resistance to the progress.
14. Know Your Limits (Don't Manage Everyone at Once)

Generally, first-time managers are responsible for managing small teams. As a ground rule, you should manage 2-5 direct reports when you start as a first-time manager. Eventually, with experience and expertise, you can scale up.
Once a manager finds his footing, he'll be able to lead a bigger army. For instance, a sales manager shouldn't manage more than 8-10 subordinates. The focus should be on quality and efficiency rather than quantity.
15. Seek Mentorship

You have to accept this: Being a first-time manager, you are liable to make mistakes.
That's obvious and fine. You're just starting to learn more about the management role in business. But you shouldn't stop taking advice and supervision from your managers.
Don't assume you'll know everything while executing a project. Instead, actively seek mentorship from supervisors and learn from their management experience.
16. Stay Away From Recognition Addiction

Successful managers are influential leaders.
If you want to be one, you should stop craving recognition. An excellent manager shares credit with his team. Thus, you should remember that the achievement is not because of you only, but every single teammate.
17. Build a Self Sustainable Team:

Rookie managers cling to the idea that they are indispensable. But excellent managers train their team to work seamlessly even when they are not present for supervision.
A leader is like a parent that teaches a kid to perform his or her best. That's precisely what you should do too. Believe that your team can succeed without you. The only thing that you need to do is teach them how to grow.
18. Focus on the Right Success Metrics:

Until now, we have talked about achieving goals and pushing the team forward. But what does a goal look like when you're a first-time manager?

Is it individual tasks that each performs?
Or is it the company's objective that matters?
One metric that matters the most is the growth of your team. Promotions, growth, and development can be the best success metrics for your team. When you're serving as a manager, your goal should be to create a growth-driven environment. That's why you should focus on developing each team member so they can graduate to new roles.
19. Learn from Your Team:

"Always walk through life as if you have something new to learn, and you will" - Vernon Howard.

Now, you know how important your team's growth is. But have you wondered about your development?
Well, that's highly crucial.
One of the best growth tips for a first-time manager is to extract lessons and ideas from direct reports. They are the most unexplored resource center for learning.
Here's why:

Your direct reports know the ins and outs of the job better than you do.
They are the ones deployed at the front line executing all the high-level strategies and plans.
In short, they know the ground reality.
Thus, if you want continuous growth in your tenure as a first-time manager, learn from your team.
20. Save Time:
Along with a good people manager, you should be an adequate time manager too.
As a manager, it's one of your critical tasks to ensure everybody is on track and there is no slack. After all, your supervisors also keep tabs on your work progress and timeframe.
Here's what you can do:

Conduct Daily Standups: Allow the team members to discuss their daily goals and struggles. Then step in and help the ones in need.

Make Meetings Effective: Meetings are a waste if they aren't productive. Focus on making every meeting worth the time. Cut down on mundane tasks, e.g., taking meeting notes. Instead, deploy Fireflies.ai, which automatically captures all the crucial information that is shared in the meeting. Fireflies.ai does the grunt work, so you don't have to.

Plan Weekly Overview: It is useful to look at the team's weekly progress and eliminate the bottlenecks. Identify the problems that transpired and double down on the things that move the needle in the business.
Check out our Guide on Dos and Don'ts of Daily Standup to make Collaboration More Productive.
Conclusion: Beginning is Always the Hardest
There is always a first time for everything.
The uncertainty and the excitement of a new role make a unique combination. Being a first-time manager means an opportunity to equip yourself with more skills and brush-up on the existing ones.
Since this is your new role in an organization, it's perfect to start implementing the best tips for first-time managers. It'll only be a matter of time before you'll be the one offering guidance to future rookie managers.
Happy Managing!