We're always talking. Every day millions of conversations take place between sales teams and customers. Conversation intelligence platform for sales teams helps your business take advantage of those chats and deliberations to generate data that can positively impact your company.
Today, we're introducing you to conversation intelligence software and how it can benefit your business.
And since we strongly believe in making informed decisions, we included a five-step guide on choosing the best conversation intelligence tool towards the end, so stay tuned for that.
Table of contents
What is conversation intelligence software?
What are the benefits of conversation intelligence software?
How can sales teams use conversation intelligence software?
Top 5 things to consider when choosing conversation intelligence software
Conclusion
What is Conversation Intelligence Software?
Conversation intelligence software is a tool that can help you become an effective sales communicator.
Yes, it is often used in sales, but it's extent of use is not limited to this particular industry. Engineers, marketers, consultants, recruiters, and a hundred more professionals can benefit from it.
Conversation intelligence software uses AI (artificial intelligence) to analyze speech or text—producing data-driven insights into conversations between different teams and customers.
The software then takes that information and shares it with data analytics, CRMs, ad exchanges or platforms, and other areas of your business. The goal is to improve how customers interact with your team and platforms in real-time.
Many conversations happen around your business, but your sales and customer success teams are likely to be in discourse with customers regularly. It's a brilliant area for your company to employ and benefit from a conversation intelligence platform as it stays up-to-date and gathers essential information quickly.
Note that it is not your specific aim to gather vast information. The benefit of using conversation intelligence software is that you can derive and filter the data to only use what benefits your company.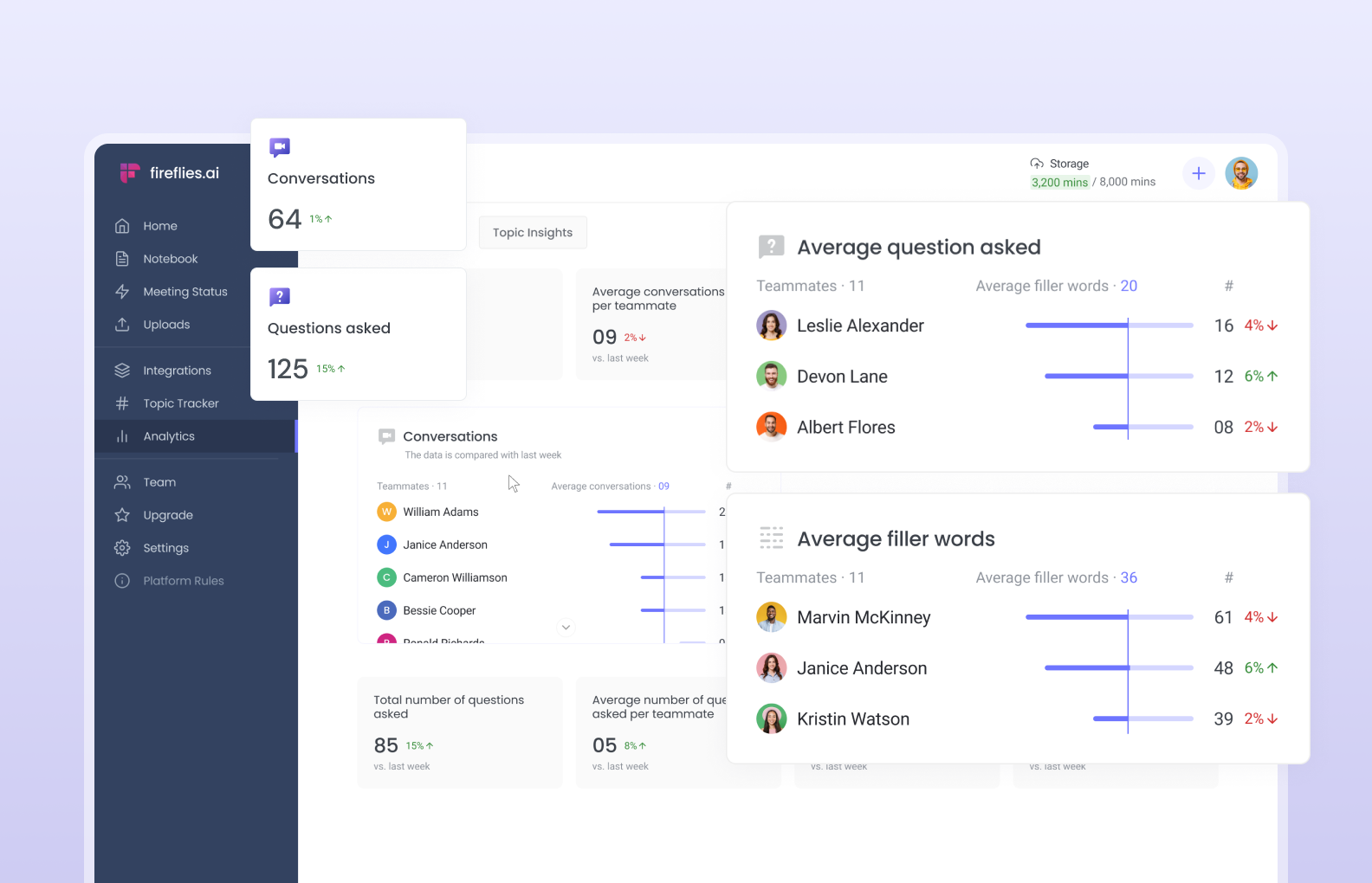 What Are the Benefits of Conversation Intelligence?
The most obvious benefit of conversation intelligence is its ability to collect voice data and turn it into actionable tasks. Additionally, it can:
Integrate with your CRM
Businesses that value their conversations with customers will ensure they are focused on customer relationship management (CRM). Yet most CRM systems have limitations. For example, it allows you to save and view available leads, but it doesn't provide insights into why those leads are not converting.
When integrated with your CRM, conversation intelligence can give you actionable data with features beyond identifying if the lead is worth following up on.
Customers will have specific expectations and needs when conversing with your sales team, and conversation intelligence software can track this. This software provides sentiment analysis of your customers in terms of their objections and intentions by analyzing the conversation they have with your sales agent. Similarly, it can highlight how often your competitors are mentioned or how much your sales reps listen to customers vs. talk.
Your customer relationship management software or team always focuses on improving and developing client interactions. And with conversation intelligence, they can communicate more value to your users while effortlessly guiding them through the customer journey.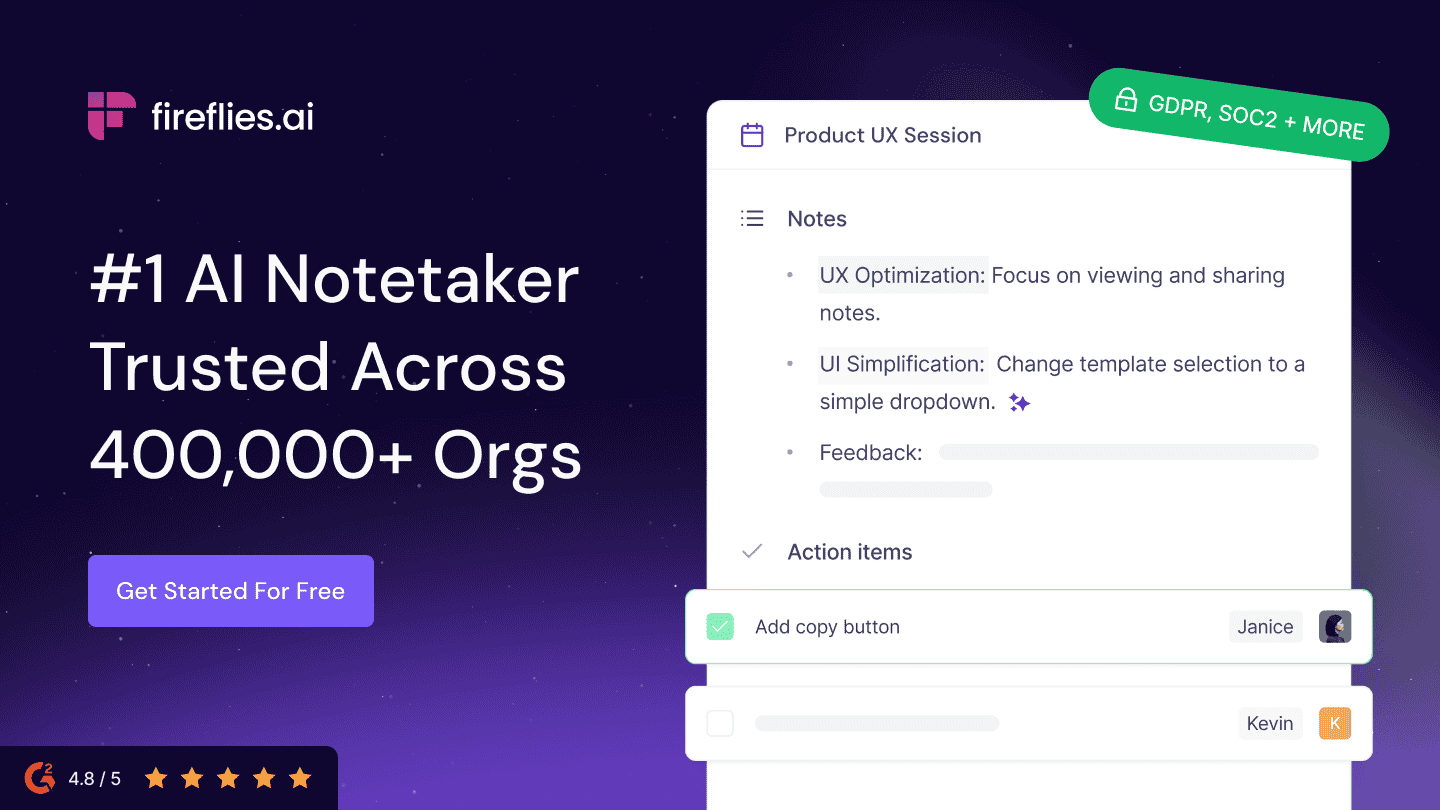 Improve productivity
Listening and reviewing calls for coaching is ineffective and time-consuming. And sharing information about customer conversations in meetings can lead to miscommunication and misinterpretation.
A conversation intelligence platform for sales makes it easy to review past calls by automatically transcribing the entire conversation. It produces facts about what works and centralizes that information so everyone can view it.
This graph shows the productivity improvement when AI is used in customer management activities worldwide between 2017 and 2021 (US Dollars per billion).
It can positively impact your business if you adopt AI software to assist with customer service systems at your company.
Conversation intelligence technology for sales reduces wasted time and money while streamlining communication to ensure they are focused and concise. The information can tell you which sales strategy will work best. It lets you follow up with customers based on their previous interactions, tweak sales scripts, and share your top performers' call transcripts with others for a steep learning curve.
Improve customer satisfaction and reduce churn
Customers like to be heard and appreciated. Using conversation intelligence software means that all customers' opinions are heard and turned into information that can be acted on instantly if necessary.
For example, if there is a spike in customers asking for a refund, you can track the word and read all the transcripts containing this word to understand the events that led to the refund request. From there, identify trends and common issues that force clients to ask for a refund or, worst case, churn.
Customer intelligence ensures you listen to the voice of your customer and keep them happy by analyzing patterns of product-related issues, feature requests, complaints, or adoption friction.
Create winning habits
The way sales teams approach their conversations with customers is through experience. Employees form habits around how they interact and try to make sales.
By reviewing data and information about what works for your customers, you can ensure that employees are forming positive habits in how they converse with clients.
Exploring what went well in a conversation, taking the information, and using it to influence how future sales take place is a great way to ensure your employees are forming and maintaining positive habits.
Allow you to hold better conversations
Much like the previous point, conversation intelligence tools allow your company to create scripts and prompt questions that promotes trust and loyalty.
By outlining what you expect when it comes to sales conversations, you ensure that your business never misses any information. In turn, this generates more data, which can help streamline conversation further.
Help identify areas for positive change
Data helps companies review where they can improve.
Applying this approach to your conversations with customers means you value what they say and are willing to adapt your strategy to fit their needs.
Using data to create visual, understandable statistics can give your company direction and areas for improvement that can be shared in an easy-to-understand manner across your company.
How Can Sales Teams Use Conversation Intelligence Software?
There are many practical applications. To reiterate, conversations that take place in your company are crucial.
Firstly, conversation intelligence platform for sales teams allows you to analyze all sales conversations. Every single detail can be captured, meaning you are in the know when it comes to customer relations. It means you never miss a thing.
Conversation intelligence also helps understand what your business does well to drive sales performance. It can highlight conversations that result in positive outcomes and ensures beneficial conversations happen as frequently as possible.
Positive adaptation can be challenging when you don't know where to turn. A conversation intelligence platform for sales completely removes your need to guess.
For example, your data shows that customers continually ask a particular question. Once you are aware, you can ensure your sales team gives that information in the first part of their conversation, removing the need for customers to ask.
You don't always need to lead the conversation. Your customers will often provide a lot of information, and conversation intelligence software can turn that into data that has a much more significant positive impact on business approaches in the future. So talk less, and listen more.
If you wonder how managers can use conversation intelligence, the answer lies in generating a data-driven feedback loop. It helps to review whether your company's decisions benefit business growth or whether you need to adapt your targets. With insights into sales conversations, managers can create easy-to-understand information and use it for coaching and guiding their approaches.
This ultimately results in your company taking the time to enhance its strategic decisions.
Be mindful that you must always protect your customers from a dreaded data breach
Top 5 Things to Consider When Choosing Conversation Intelligence Software
So, it's clear that there are significant benefits to using conversation intelligence software, but how do you choose?
There are innumerable conversation intelligence solutions in the market, making the entire process of selecting the best conversation intelligence software a tedious one. Here's a quick list of five things you should be thinking about when deciding.
What problem are you solving?
This is the first important question you need to think about.
Conversation intelligence can be used in many ways, so where will it benefit your business the most? You are likely to feel a much more significant benefit if your application and use are straightforward.
Here are a few key areas which you might decide you need to work on -
Knowledge sharing
Onboarding of new employees
Quality assurance
Sales coaching
Make this your first step, as it will help you decide what you need your software to do. Write down your target, share it with others, and start your search here.
What level of complexity are your conversations?
Different software is useful for various forms of conversation. Some programs are effective in short transactional conversations, and others can gather data from much longer in-depth discourse.
How many participants are there?
For many businesses, the only conversations are between a sales employee and a customer. In this case, you need more simplistic conversation intelligence software to monitor a two-way conversation.
Other situations require different solutions. If you often include more sales representatives on one end, 'multiple speaker separation' should be included in your conversation intelligence programs.
It allows more complex conversations between a customer and two or more employees to be tracked in an effective, reliable way.
If this is a requirement of your company, make sure you find the appropriate software which can perform to the standard you need.
Do you have a call recording software in place?
You wouldn't sell a product to a customer without first performing quality assurance testing, so why use software without reviewing or trying it first. If you already use recording software, now is a great time to check if it has the desired impact.
Firstly, consider whether your software records automatically. Forgetting to hit the record button can harm the consistency of the data being produced.
Secondly, does your recording software automatically import to your data systems? Manually transferring data means downtime for staff and risks storing it insecurely. Using a DTLS system can help protect your clients and keep data protected.
These processes can all be automated through conversation intelligence software; however, not all programs provide these features.
How high is your call volume?
Some companies need to be able to make the most of a large amount of incoming data. It also needs to be done so that you aren't overwhelmed.
The software you choose should be able to handle the volume of calls you receive relative to the size of your business.
Real-time analytics and data are essential, but if you receive a few calls per day, you could save money by investing in simple conversation intelligence software, with a decent cloud storage space.
If you have a large call volume, make sure your systems can take advantage of all the potential data. Don't let that vital information go to waste;  use and review for maximum impact.
Final Thoughts
Using conversation intelligence AI software for sales teams is a great way to develop strategies for improving conversion rates. It also allows you to stay ahead of the curve for what your customers need.
Conversation intelligence is vital to functioning in today's online world, so investing in this software can benefit your teams and approaches.
The real key is choosing software that suits your business' needs. That takes time and consideration to achieve.
---
        This is a guest post by Severine Hierso