Podcasts are becoming the new source of learning due to the increased receptivity of people towards them.
A report by Nielsen reveals that the number of adults listening to podcasts has risen by more than 40% in the past three years.
Listening is good, but it's not enough. This is why podcasters have opted to transcribe their podcasts. If you're one of them read on because this article will give you insights on its importance.
In this guide, you'll learn about:
Benefits of transcribing podcasts
Things you need to transcribe your podcast
How to transcribe podcasts in minutes
The Benefits of Transcribing Your Podcast

1. Boosts SEO

By having a transcript of your podcast, you're making it searchable on search engines. There's a big chance that you show up on results for the keywords your target audience is looking for.


2. Appeals to a Wider Audience

Everyone has a different way of consuming content. Some prefer to read, while others like listening to it on the go. Not only that, audio-focused content such as podcasts leaves out people with auditory disorders.
Transcribing your podcast makes it more accessible to people with hearing impairment. Same goes for those who want to transcribe YouTube videos. Aside from the transcript, they can include subtitles to the videos for better experience.
3. Builds Thought Leadership

Podcasting is a great way to build thought leadership in your niche. Listeners can tune into your podcast to learn about their favorite topic and walk away more informed.
With podcast transcripts, you can further strengthen your claim on a certain subject by linking to a reputable source.
4. Transcribing Podcasts is Easy!

Transcribing doesn't need to be tedious and exhausting. With the rise of AI note taker tools (software that automatically transcribes audio files to text), you can transcribe every podcast episode in minutes. AI transcription is fast, accurate, and requires little-to-no manual editing.
Transcribing podcasts is a winning strategy. Podcasts like The American Life, S-Town, Brain Science, Truth of Teachers have transcribed every episode for years. Interestingly, Reid Hoffman (founder of LinkedIn) also transcribes every episode of his podcast—Masters of Scale.
Things You Need to Transcribe Your Podcast

The process to transcribe a podcast is very straightforward and quick. All you need are two things:
Your audio file: Compatible audio file (MP3 or .WAV format). The file size should be less than 100MB and a maximum of 75 minutes of audio.
Transcription Tool: Podcast transcription software, like Fireflies.ai, can automatically transcribe your audio files in minutes. It's the best way to transcribe podcasts. You can transcribe up to 3000 mins of the audio in the free tier.
When you upload the audio to Fireflies.ai, your transcript will be ready within 15-20 mins depending on the file size. To maximize the accuracy of output, make sure that...
There is minimal background noise
Speakers are not interrupting each other frequently
You're using a good microphone and it captured the entire podcast episode
Transcribing a podcast helps you create a searchable record of your entire content. You can track all these content that you've put so much effort into in one central place: Fireflies Notebook.
Meiko S. Patton, the owner of Clubhouse Lead Gen Podcast, uses Fireflies to record and transcribe her podcasts episodes.
You can also record your podcasts straight from the browser by installing Fireflies Chrome Extension.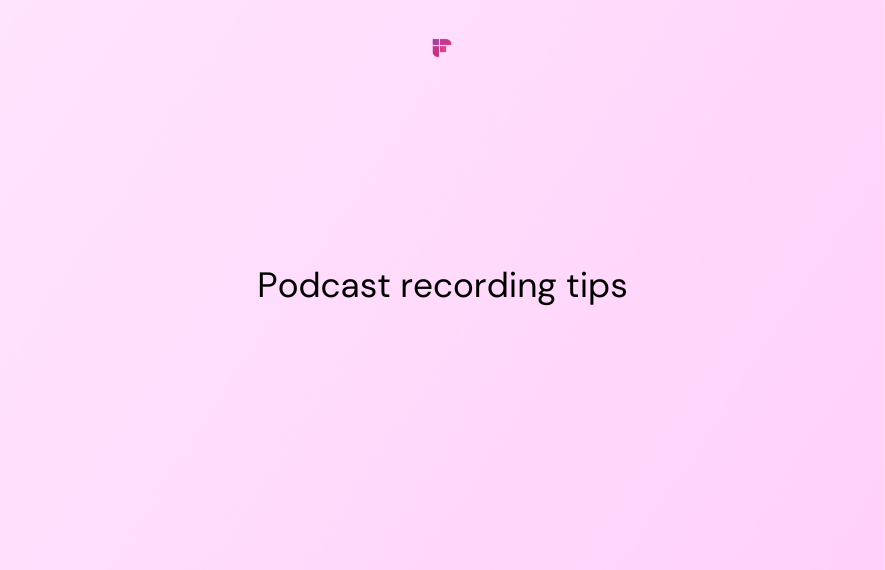 Step-by-Step Guide to Transcribing Podcasts

Here's how you can easily transcribe your podcast using Fireflies:
Log into your Fireflies account
2. Once you're on the Fireflies dashboard, navigate to the Uploads section from the left menu. You can directly go to Upload an Audio File from the settings menu present on the right, too.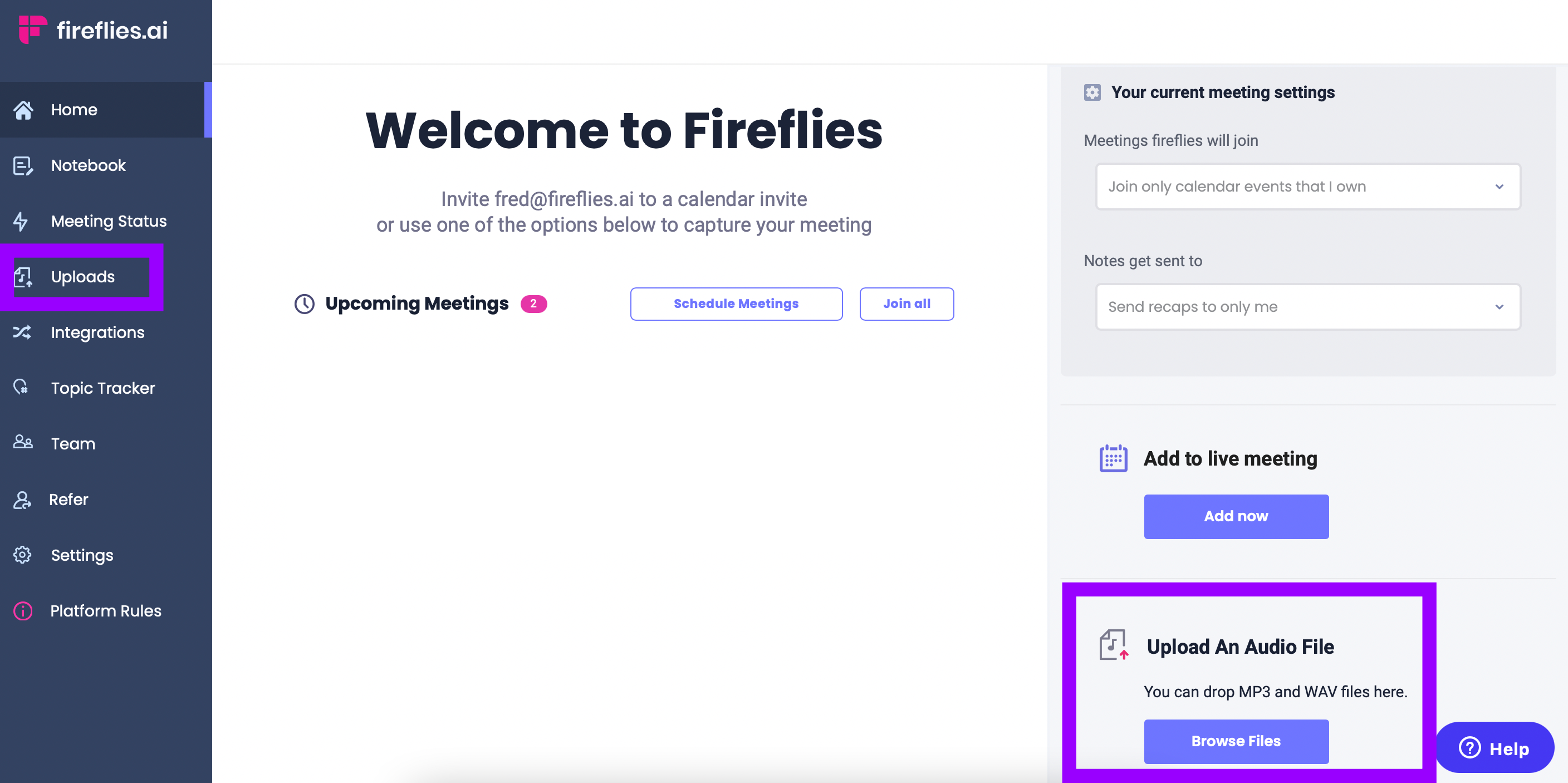 3. Browse the podcast audio file you want to upload and click Open.
4. Fireflies will start transcribing your podcast once the file is uploaded. It usually takes 10-15 minutes to transcribe the audio, depending on the file size.
5. Once Fireflies has processed the audio, you'll get an email notification with the link to the transcription. This will also be available on your Fireflies Notebook, where you can edit, search, share, and download your transcript.
Final Thoughts

Remote podcasting is on the rise—podcasters are having novel conversations with interesting people all around the globe without leaving their rooms.
If you want to gain more audience for your podcast, transcribing your podcasts is oen of the best ways to do it. It'll help you boost SEO, appeal to a broader audience, and create better podcast show notes.
---
Image illustrations by Storyset