COVID-19 has changed the world we live in. As safe denizens of 2021, and following the rollout of the Coronavirus vaccinations, we hopefully will see the pandemic making its departure soon.
But the disease has left its mark on a distinct post-pandemic world, as working remotely becomes part of a 'normal' lifestyle. The ways of the world have changed, and one of the most foundational transformations is seen in the education sector with online teaching.
According to the Washington Post, the past five years have seen significant growth in the shift to online education for reasons such as easier access and general flexibility.

Owing to the pandemic, just last year, these numbers doubled, or even tripled. Ready or not, millions of educational institutes from all kinds of countries (the first world, the third world, etc) were forced to adopt online teaching.
As trends in the market change and the world learns to adapt and thrive in the new normal, the education industry is also transforming and moving (and staying) online.
While online teaching is an effective way of imparting knowledge, it comes with its own challenges. Learning new skills, adopting a new approach that works for remote engagement, designing a session fit for a virtual engagement, optimizing the use of tech, etc, are a few examples of what tasks facilitators are upskilling to.
While some find it easy, being an efficient online facilitator has a learning curve (because there's always scope to get better!).
Whether it's wanting to be a more efficient facilitator, or make your e-classrooms happier- here are our favourite online teaching strategies that can help you engage classrooms more efficiently.
Top 10 Online Teaching Strategies to Use

1. Gamify Learning For Increased Participation

Gamification is the art of applying game mechanics to real-life scenarios (like teaching in a classroom) to drive more meaningful engagements.
Gamification in eLearning is fast emerging as an effective technique to engage learners. Gamification strategies use rewards for players who accomplish desired tasks or win the competition to engage players.
A few ways to gamify your classroom learning is to use elements like work in teams, a virtual stage for learners to present their work to their peers, mid-lesson quiz games, badges, levels, etc.
Gamification works for classrooms for the simple reason that it makes learning more fun. A fun learning environment means curious learners who are more willing to participate and thus learn creatively.
When introduced as a learning technique in your sessions, it can leverage people's natural desires for learning, socializing, a will to succeed, healthy competition, achievement, status, self-expression, altruism, or even closure.
2. Adapt to the Tech of your e-learning Platform

Teaching online requires superb logistical control of your classroom, which can glitch very easily given the nature of tech. Your top priority should be familiarizing yourself with the most common tech glitches/ limitations you experience and work on exploring ways to solve them.
With so many web-based platforms and apps around to aid online teaching, it can get overwhelming. While you should be exploring new ways to make your classes more interactive, don't get lost in the sea of options available.
Before you venture into exploring integrations, first concentrate on familiarizing yourself with your primary Learning Management System (LMS). Most likely, the LMS that you work with already offers a lot of interesting features that you could incorporate easily in your sessions.
Moodle, for example, is a very popular (and free) LMS that enables educators to create their own website filled with a lot of dynamic courses. Whether you're a teacher, administrator, or student, Moddle has learning and logistical solutions for all.
3. Experiment With Graphic Elements

While it's a good practice to nail down a solid session plan and repeat the process over, it's important to experiment with your content so it only gets better. Don't become very reliant on a particular kind of asset.
An important thing to remember is that massive blocks of text on a screen don't help the cause of virtual classrooms. Attention spans are known to contract when learning virtually. So introduce graphic elements wherever you can.
It's a common practice for facilitators to use text on screens because it helps them create mental notes, and push the session forward. Try and keep a note sheet open on a separate window. Supplement the graphics you choose to show with an audio explanation. That way, there is less clutter and helps the classroom focus on the lessons.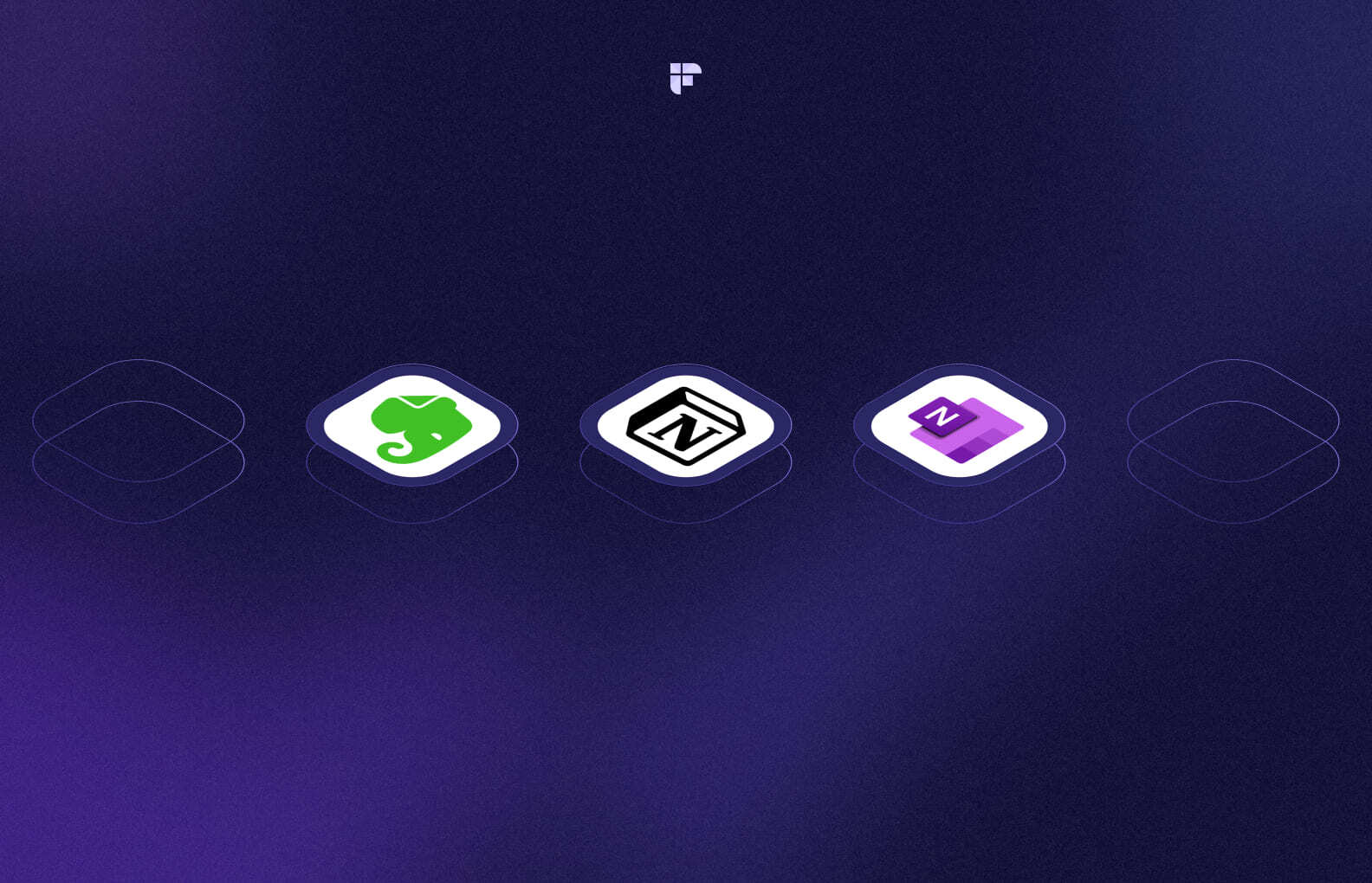 Another important marker to remember is to not do too much. While a visual treat makes for a good learning experience, overdoing it can confuse a learner. Keep themes consistent, don't use a lot of filler images, use visuals directly relevant to your point of teaching (charts, referential pictures), etc.
4. Create Space for Individualized Feedback

As a facilitator, you already know that feedback is important for effective learning. It helps individuals understand their personal progress, giving them clear guidance on how to navigate further in their learning.
With virtual classrooms, the need for feedback is heightened. It is easy to feel lost behind a screen and think that 'nobody is really watching'. To ensure that your learners feel connected to the session and take meaningful learning back with them even after your session is over, try to establish communication beyond the session.
Setting even 5-10 minute one-on-one virtual sessions for a quick chat about how everything is going for a learner, can make a huge difference in how they perceive learning in your class.
If there is no space for one-on-one sessions, try to take and give feedback on text, or even email.
Not only this helps a learner feel like her/his needs are taken care of and their learning curve observed, but it will also help you improve and develop your own teaching skills.
Nobody's perfect, but real success lies behind constantly finding ways to improve.
As you're operating within a new online environment, this feedback is more valuable than ever before. It's highly likely that your students will have ideas or suggestions that are more innovative. Adopting a co-learning technique and vocalizing that intention openly in your classrooms can also help learners engage more in your sessions.
Try different ways of gathering feedback and see what works. You may also want to experiment with making the process anonymous. This has shown to promote greater disclosure of valuable information.
6. Give Specific Instructions
Given the nature of online classrooms, you want to ensure the processes of communication are pre-established. Small things like 'raise a hand before you speak' (on zoom) or 'keep yourself muted', etc are decisions you as an instructor have to take and establish.
The success lies in small things- how you optimize your email communication, how often you reach out to the learners, etc.
Remember, the learners are also figuring out the virtual learning environment just like you are. Not having clarity on the 'virtual manners' in a classroom can push people to not wanting to be noticed owing to the fear of 'doing the wrong thing'.
Moreover, if your session requires specific materials, pre-reads, or assignments, make sure you have communicated the same well-beforehand the class begins. Imagine having spent a lot of energy on creating a particular learning session that heavily relies on pre-work, and entering the class with half the learners having forgotten to do the work.
Sending reminders before the class is also a good habit, and helps learners come to the class better prepared. Experiment with how you time these reminders. Right after a session finishes, a few hours before the next session, a day before the next session?
Ask them if any of them has doubts they'd like to discuss before class, incorporate Q&A sessions with your feedback sessions, etc. These are student-engagement decisions you as a facilitator should experiment with based on the nature of pre-work needed.
7. Plan Your Classes in Advance
There is no denying the fact that controlling a classroom physically is easier than its online counterpart. When a planned session glitches in a real classroom, there is a lot of room for implementing an impromptu solution. With virtual classrooms, things can get messy very quickly.
Your students are not physically in front of you, and they probably will never all be online at the same time. Thus, planning is paramount for an online classroom environment. It makes you appear more confident, someone who knows what they are doing and thus attracts more confidence in you from your learners.
Since virtual classrooms are different, make sure you have your curriculum and materials (including multimedia files you want to demonstrate through the class) laid out well before the class. Do a double check to see you have all the materials you need, the flow of your class is uncluttered, and have an idea of the time it will take you to finish the session.
Having a class last longer than you expected is also poor time management. Sometimes it can mean discussions during a session became very interesting, and time flew by.
But, say, if you have covered only 60 percent of your lesson in the allotted time, students will most probably get jittery and will be wanting to leave.
This can create a huge impact on how your learners feel about your sessions. They'll probably log in later, because they know the class is going to extend anyway, and leave sooner ('my internet is bad' works every single time!). Value your learners' time if you expect the same from them.
8. Work on Virtual Awareness

Awareness in a virtual classroom is a key definer of a 'good' online teacher. While it's easier to spot student behavior in a physical classroom (someone is falling asleep, someone is busy looking at the beautiful bird outside the window), it becomes difficult in an online classroom.
It's common to experience attention deficit from learners in the middle of a session. Instead of making it sound like a bad thing and correcting that student to 'come back to the class', try and engage each student meaningfully.
One way to do that is to begin your sessions with creative ice breaker activities that enhance the overall energy levels of the group. If it's a session with video on, ensure you do virtual rounds to have a look at everyone's screen once in a while. The best time to do that is during an open discussion.
For example, when you're not leading a class and your learners are either doing an assignment/searching something online for the class/ or discussing openly with each other, look at everyone's camera and see if they're there. If you notice someone is distracted or their screen is off, call out and talk to them and ask if everything's okay.
Moreover, give realistic breaks in between if your session is long. Don't run a 2-hour marathon with 8th graders, for example. Do refreshment breaks in between, or do a breather exercise in the middle of a session and watch something fun together for a few minutes.
9. Use breakout Groups and Focus on Group Learning

As a classroom-based teacher or instructor, there's a good chance that you've previously split up a bigger class into smaller, task-oriented groups. This works well because it inspires peer-to-peer participation, encourages mentoring, and drives creativity.
This is one of the few things you can directly pick up from a real classroom and apply to your virtual ones (thanks to tech). There is no reason to drop this approach. Creating breakout rooms gives each individual a chance to engage with a smaller group meaningfully, thus encouraging them to communicate more with each other.
Most video conferencing tools offer 'breakout room' options. Zoom, for example, enables up to 50 separate sessions per meeting. If you feel like it's too much for you to handle alone, consider having a co-facilitator who helps you implement break-out room activities.
If it's just you, try to create breakout rooms for short durations in between your session for group activities or team-based brainstorming. You can also experiment with this in your gamified curriculums.
It gives learners a feeling of 'privacy' and can help them come up with better ideas. Do breakout room hopping and run a quick check to see everyone's doing okay. It's almost like walking to individual desks in a real classroom.
10. Keep it Simple And Flexible

Facilitators know what it's like to explain new instructions to their learners. It usually starts with a walk-through with the whole group, followed by a never-ending stream of questions from the group.
Simplicity is key. It is imperative to design distance learning experiences that have very clear instructions and utilize only one or two resources. Remember that simple structures still require rigorous work: Tasks with fewer instructions often lead to optimum higher-order thinking, as students figure out what to do within defined parameters.
Here are a few things you should be thinking about:

Asynchronous Teaching: Are your students in different time zones? Maybe not all students need to attend the session. Pre-recorded sessions with assignment instructions and resources are a great way to make sure you have 100% engagement from your learners. This allows students to watch these sessions in their own time, and finish assignments before the next session with flexible studying hours.
It's Not All About Screens: It's easy for students to spend a lot of time in front of screens for their online school. Try to experiment with activities that require them to get away from their devices. For example, try 'thinking time' activities where everyone has to walk away from their devices for a few minutes to come up with ideas and assemble back to discuss.
Last Two Cents

Acing online teaching strategies takes time. The strategies above will help you feel more confident and can help you hone your skills along with curriculum delivery.
Remember, online teaching and learning is relatively new for all of us.
Focus on creating a more positive and collaborative learning environment for your students, and self-audit your processes at regular intervals. Online teaching can be a lot more fun for everybody, and there's a lot you can explore to ensure your sessions are valuable.
Working on making your work-from-home lifestyle more productive? Check out these useful work from home apps and tools to simplify your work.