Big is not always better. More so in the context of small and mid-sized businesses (SMBs). As consumers demand more personalized experiences, SMBs cannot be in a better position to challenge bigger, legacy organizations.
Although the competition with large businesses may seem like a battle against substantial marketing budgets, domain authority, and brand recognition in the industry, SMBs have their own advantages. To name a few–better, more efficient communication, active CEOs, higher quality and personalized service, and lower operating costs.
No wonder small- to medium-sized enterprises (SMEs) have grown by 120% across developed markets over the last five years.
So, how can you win when taking a household brand head-on? Here are 12 ways SMBs can take on big companies and get noticed.
12 Ways SMBs Can Take on Big Companies
1. Embrace Digital
Doing business without advertising is like winking at a girl in the dark. You know what you are doing, but nobody else does. - Stuart H. Britt
The future is digital–over 60% of the world's population was active on the internet in January 2022. While most decision-makers know the importance of marketing on digital platforms, only a few understand it completely.
This is particularly true for big corporations, which often bank on their laurels and believe in riding on the successes of old-fashioned, now-ineffective approaches.
Having a digital presence is one of the most effective ways SMBs can take on big companies. Digital marketing tactics like social media ads or pay-per-click ads are tried and tested to reach potential users at a fraction of the cost of advertisements on television and radio. And you can easily measure the success or failure of your campaigns, too.
Posting share-worthy content on social media platforms is a great way to increase your online footprint, meet potential customers, and amplify your brand's personality and voice–free of cost!
Equipped with modern analytics and data, you can further optimize your digital marketing strategy to increase conversions. Since most users need to see a company's name at least seven times before even thinking of doing business, it is all about getting your name out. And what better way than to create quality content that solves your users' problems.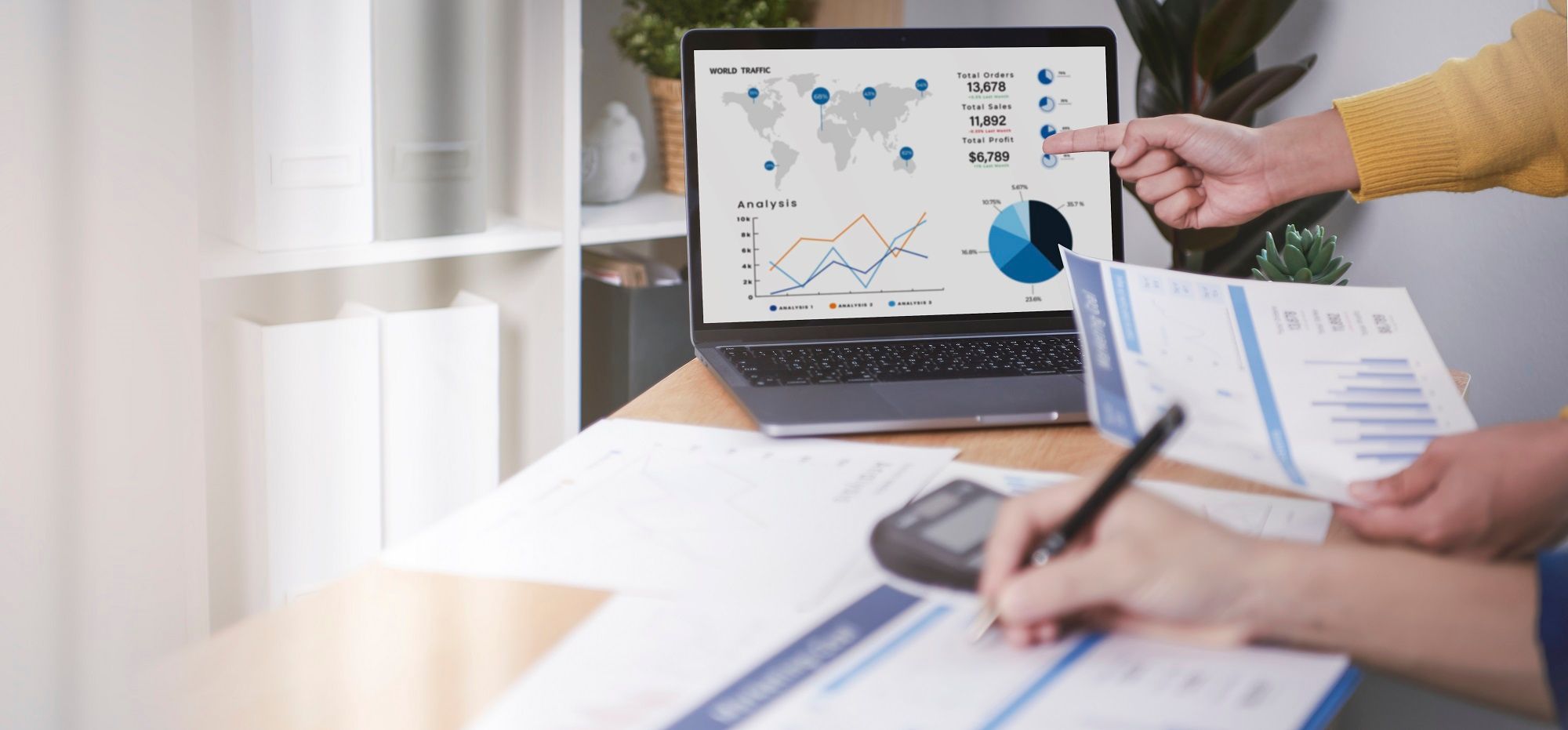 2. Create a Plan
He who fails to plan is planning to fail. - Winston Churchill
What's common between Kodak, Yahoo, Blockbuster, and Nokia? These companies failed to sustain themselves due to a lack of business strategy, among other things.
To avoid being overshadowed by multinational companies, create a customized approach that reflects your goals and objectives. And it is easier for the team to focus on key business priorities with a clear purpose.
Base your plan on the right data with due attention and care. Companies that fail to access this information at the appropriate time might take steps that undermine their profitability and expansion. For instance, Groupon's expansion into the Chinese market was a flop as the e-commerce marketplace research failed and so did their planning.
Create a plan that considers all internal and external factors such as business environment, work culture, competitors, customer, and legal constraints. Remember, large corporations are often slow to respond to market conditions.
3. Speed and Agility
A small ship can turn quickly and go faster than a big ship–an analogy that holds true for SMEs. Being agile and having a quick response are the two most straightforward ways SMBs can take on big companies. And the best part: it comes naturally to them.
Think about it. Your business is agile due to a small team size that is laser-focused on the bigger picture. When the management has to manage fewer employees, they are more "hands-on" and highly conscious of profit margins.
In comparison, big brand names focus more on internal and external consistency. Approval processes can be tedious, and complacency is usually overlooked in the absence of a tight chain of command.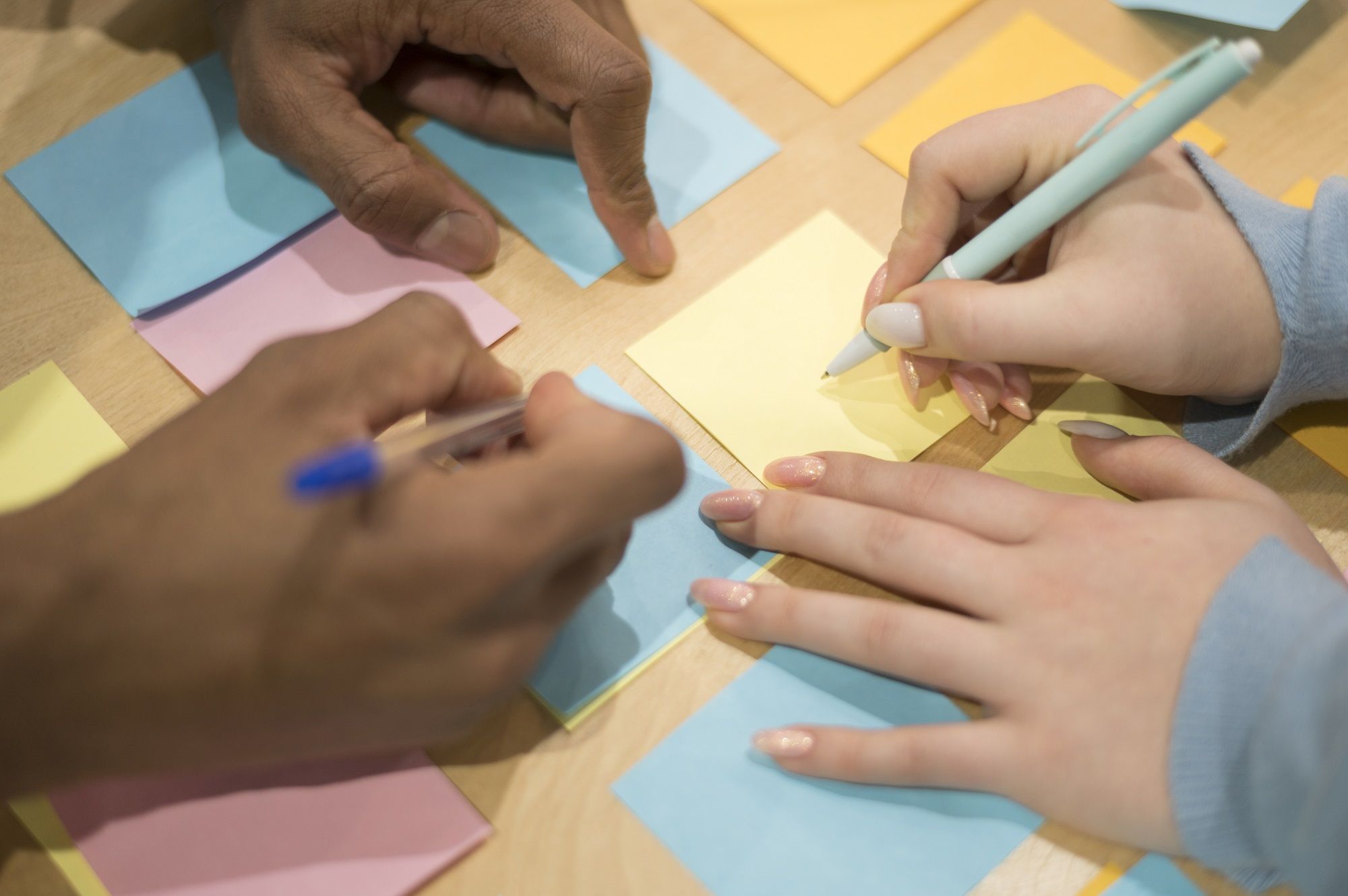 The ability to master challenging and changing tides and add a personal touch externally and internally are the methodologies of small business' agility.
4. Active Listening
Customers want to feel valued and heard. This sort of active listening can influence product design and the level of service. It also creates a strong voice of customers that quickly transforms into brand advocates and product evangelists.
Unlike big brands, small companies can set themselves apart by creating a feedback loop that opens two-way communication.
Having two-way communication with customers allows SMBs to adapt and succeed. Whether you collect feedback through survey forms or record clients' reviews/feedback over calls, it is essential to analyze the data and translate it into action items.
When you use Fireflies.ai to transcribe your feedback sessions or take minutes of a call, you can access a goldmine of information to improve customer service and experience.
Fireflies features like Sentiment Analysis and Smart Search allow you to gain better insights from calls, create action items and collaborate with your team.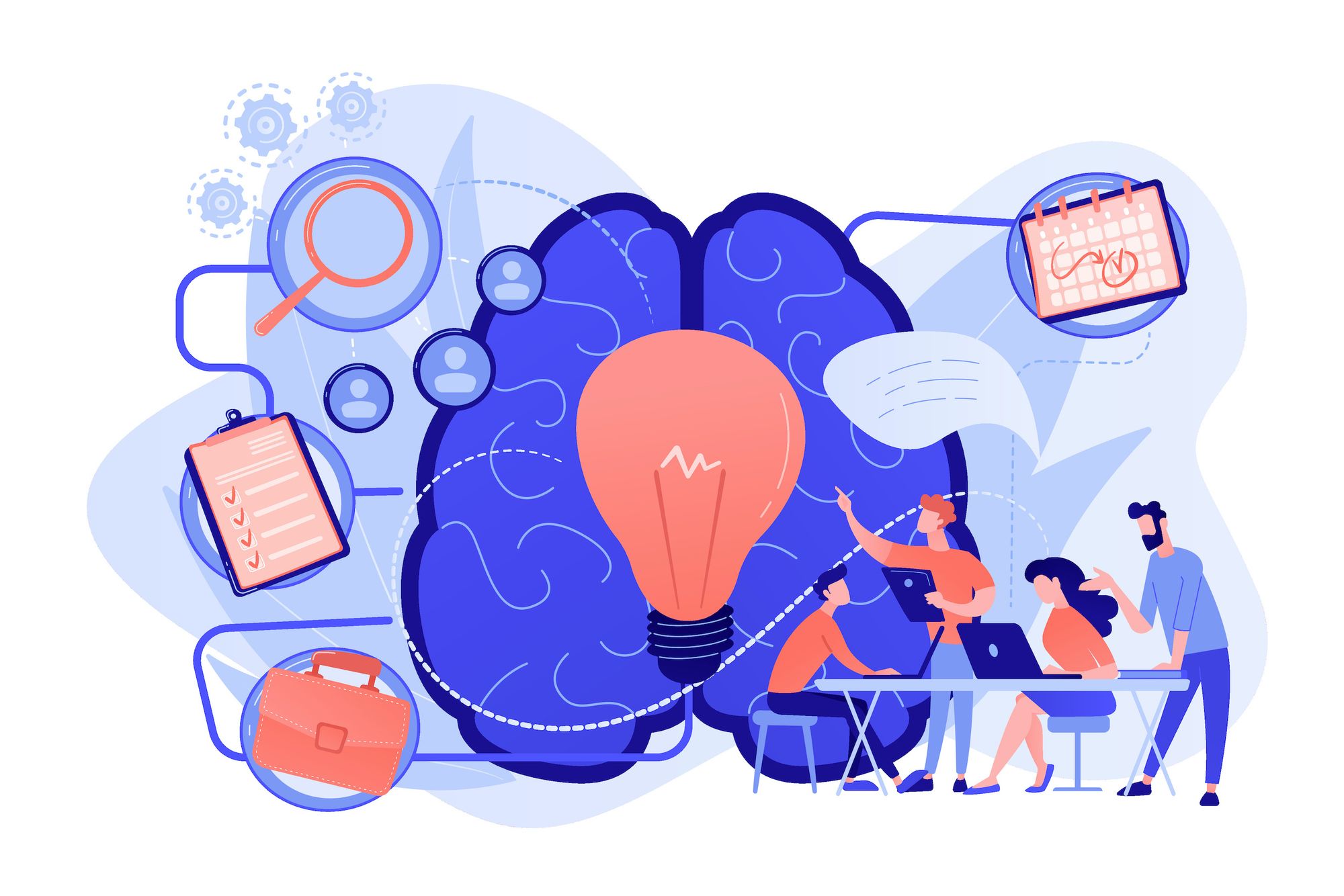 5. Adaptability
Business is all about customers and its people. SMBs have the unique advantage of knowing their customers well. Small companies usually provide one-on-one, bespoke experiences that clients love and value.
If you aren't proactively collecting feedback, you might want to ask your customers ways to further improve, evolve, and adapt to your product.
From there, you can prioritize processes and stay relevant by adapting to their changing needs. It can also potentially bring new revenue sources through word of mouth and unique offerings.
Small businesses can compete with household brands by quickly implementing feedback, as big brands usually take a lot of time and involve a lot of processes.
Here's our CEO, Krish Ramineni, getting hands-on reaching out to customers to know what they think about Fireflies.ai.
6. Flexibility and Less Bureaucracy
Small businesses are flexible. They can quickly adapt to changing business environments and disruptive technologies due to fewer approval processes, giving them a massive advantage over legacy enterprises.
Big companies have all kinds of bureaucracy, red tape, and regulations, making it difficult to change their internal and external processes.
Due to the flexibility and agility, small businesses have a quick response time. A small company is also more flexible and encourages employees to find new processes and methods of becoming more efficient. When SMEs are flexible and adaptable, they can evolve, survive, and eventually thrive in the future.
7. Build Your Business's Reputation
It takes 20 years to build a reputation and five minutes to ruin it. – Warren Buffett
Building a reputation is a long-term endeavor. And it is not just for big companies. For an SME, a sterling reputation can go a long way to establish the business.
Everything you do–from marketing to after-sales service–impacts your business. While your users are the ones who ultimately decide your reputation, you need to do your part to protect it at all costs. In other words, building a business is only the first step to success.
Here are some ways you can build your reputation:
Go the extra mile for your customers. Do you exceed their expectations? If not, what can you do to go above and beyond for them?
Ask customers to leave reviews. Precisely 86% of consumers read reviews before using a product or service.
Respond to negative criticism positively. Criticism and negative reviews are inevitable, but how you respond to them matters because it says a lot about your brand. Staying silent on negative feedback can be detrimental to your business.
8. Deliver Excellent Customer Service
A trusted referral is the Holy Grail of advertising. – Mark Zuckerberg
You're likely to enjoy a social gathering where the host hands you a drink and immediately introduces you to others. You immediately feel valued and welcomed. Is your business doing the same thing with your customers? Well, not literally.
SMEs can take on big companies by delivering excellent customer service. In a competitive market saturated with many similar products, how good your customer interactions are, will make you stand out. And a happy customer can be your advocate that drives referrals and, ultimately, more sales (by more than 10%!).
Here are a few tips for delivering excellent customer service:
Understand your customer needs.
Have professional and well-trained customer service teams.
Keep tabs on customer service metrics.
Prioritize improving communication skills.
Personalize your customer experience.
Above all, a great work ethic is equal to good customer service. Your customer would appreciate it if your service representative quickly resolved an issue.
Having a transcription tool to record and regularly review customer feedback calls effectively maintains customer relationships.
9. Don't Forget Mobile Experience
Mobile apps have provided a new way to engage and communicate on a highly personalized level with customers in our digital economy.
According to Statista, more users access the web from their smartphone than a desktop. Small businesses can compete with big companies by investing in a mobile app that helps reduce churn rate and enhances brand experience.
With a mobile app, you can increase brand loyalty and sales, collect leads, get unmatched marketing communication opportunities with customers, edge out the competition, and provide instant accessibility.
Make sure to provide an excellent mobile experience to users by creating an app with a responsive design, visually appealing and optimized, and easy to navigate.
10. Be Social
Social media is touching a large section of society worldwide. In 2020, more than 3.6 billion people use social media worldwide, and this number will reach around 4.41 billion in 2025.
That is why SMEs need to consider social media platforms as a vital weapon in their marketing arsenal.
You could use social media to provide excellent customer service. Be available to answer questions and keep the tone light. People want genuine businesses that they can trust; hence authenticity is all about owning to your style and actively engaging with your audience.
You could also use it to promote products and services, communicate with customers and suppliers, complement brands, reduce costs, and increase online sales.
A well-thought-out social media strategy provides an excellent way to create lifelong communities of existing and potential clients.
And the best part. It provides exhaustive reporting and analytics, allowing you to understand the campaign's performance and make decisions in real-time.
11. Develop a Unique Value Proposition
Irrespective of your product, you are certainly going to have competition. Unless your company has launched a product protected by patents and unavailable elsewhere, you will have companies already established in the industry.
So, why do people choose your company over another?
The answer is a great value proposition.
Big brands often rely on their reputation to fuel their growth. But that luxury isn't available to small businesses. Only by differentiation can SMEs stand out from the competition.
Since pricing is one of the biggest disadvantages of small businesses over large companies, build a strategy based on quality, service, and value. Create a unique value proposition that conveys more information than a simple tagline.
12. Test Marketing Trends
Sure, large companies have the budget to try and test the latest marketing trends, but SMEs have a bigger advantage: fewer approval processes and more flexibility to test and learn.
With a small team size, you can be nimble to get an early read on the marketing trends.
And you can also perhaps add it to your strategy even before the big guys seek budgetary approvals from their CMOs.
While your business might not have the bandwidth to try massive ideas, it benefits from testing, executing, and iterating quickly. This way, you can adjust your sales, target audience, and product while staying in the competition.
Final Thoughts: How Small Businesses Can Compete with Big Businesses
Can small businesses compete with large enterprises? The answer is yes!
While swimming with large companies with local stores nearby may seem challenging, SMBs have several advantages that can create a fighting chance. Only, you need to identify and leverage them to outdo your competitors with deep pockets.
Here is a recap of those 12 ways that can help small businesses compete with big brands:
Embrace digital
Create a plan
Speed and agility
Active listening
Adaptability
Flexibility and less bureaucracy
Build your business's reputation
Deliver excellent customer service
Don't forget the mobile experience
Be social
Develop a unique value proposition
Test marketing trends