Online learning was already growing at a steady rate when the pandemic struck and blew the numbers out of the water. As the job market shrunk, professionals took up online learning to upskill, pushing the numbers up in e-learning.
With a profusion of courses and programs available online, learning is just a cursor-click away. You no longer have to worry about the distance, living expenditure, or the lengthy application process.
You have the freedom to choose from a variety of different courses. You don't need to have a computer science background to take up coding or be a student of fine arts to study art history. E-learning is an excellent way to become Jack of some (if not all) trades!
MOOC (Massive Open Online Learning) platforms are paving the way for cheaper and affordable education for the broader masses. Its growth rate (29% annually) and adoption are a testament to its success among the learning community.
Harvard Business Review talks about "credentialed packages" – which is "the unbundling of degrees into shorter-form micro-credentials that can stack into a larger lifelong curriculum."
Once such a system gains wider acceptability among businesses that still equate a job with a college education, it will open the door for approximately 71 million Americans who have the skills to succeed at a high-wage job but are overlooked for lack of a four-year college degree.
Utilizing the right tools with practical tips for online learning will help you reach your E-learning goals faster. Let's jump on to the next section to find out more.

Productivity Tools in Educational Technology
We researched and compiled the best tools with the tips for online classes that make a perfect holistic learning experience.
The following pointers for online classes work great for students from all walks of life – newbies, college students, and upskilling professionals.
Some Productivity Enhancing Tools
1.  Evernote – Evernote is the current student favorite for organizing and archiving your research notes. It allows you to save everything you find interesting or of relevance to your Evernote account.
It can be a PDF file, audio, video, or website page. You can also sync it to all your devices, so you have your notes on the go.
2.  Mind Genius – Mind Genius is a mind-mapping software that allows you to compartmentalize an overload of information. It has numerous templates to choose from. Select one that fits your taste and makes your daily study routine easier to manage.
Owing to its ease of use and convenience, it is a top pick for college students.
3.  Fireflies.ai – Fireflies.ai is an AI-powered transcribing and recording software. Worried about missing out on information during group meetings or personal tutorials? Worry no more.
Add Fred@fireflies.ai as a regular participant to all your appointments with a URL link, and it will be there to transcribe, timestamp and record all your meeting minutes accurately.
It seamlessly integrates with video conferencing applications like Zoom, Google Meet, and many more. Integrating it with your Google or Outlook calendar allows Fred to read your calendar and auto-join meetings. (You can change the auto-join function in the settings).
Once the meeting concludes, within 15 minutes, the transcribed copy of the meeting is mailed to you. A copy of the meeting transcript is also available in your Notebook in the Fireflies app. You can easily share it with your other teammates. What's more? The basic version is absolutely free! Have a look at different plans and choose the one that suits you the best.
4.  RescueTime – Ever left wondering where you lost all your time? Well, wonder no more. RescueTime is here to help you track every second of your time and then display it in shades of blue and green.
It tracks your activity on all your devices – computer, tab, smartphone. It has features to block certain sites (read: social media) for a specific duration so you can focus on the task at hand.
5.  Beeminder – How many times have you planned your study routine and never followed it two days in a row? Fret not; we have all been there. We have all been victims of serial procrastination. And that is why Beeminder is such a blessing in disguise.
Beeminder is the software form of a strict parent. You feed in your goals (practicing a new language 5 times a week) and check-in when you complete the task. Beeminder will then track your progress and fines you for each miss.
You can decide how much you must pay each time, but the cost keeps increasing with each failure. Time for some tough love!

Read to find more productivity tools in Educational Technology: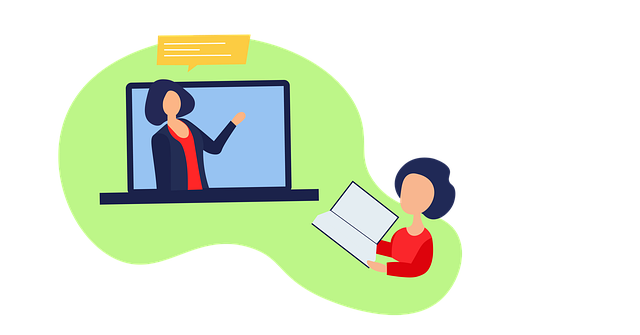 Tips for Online Learning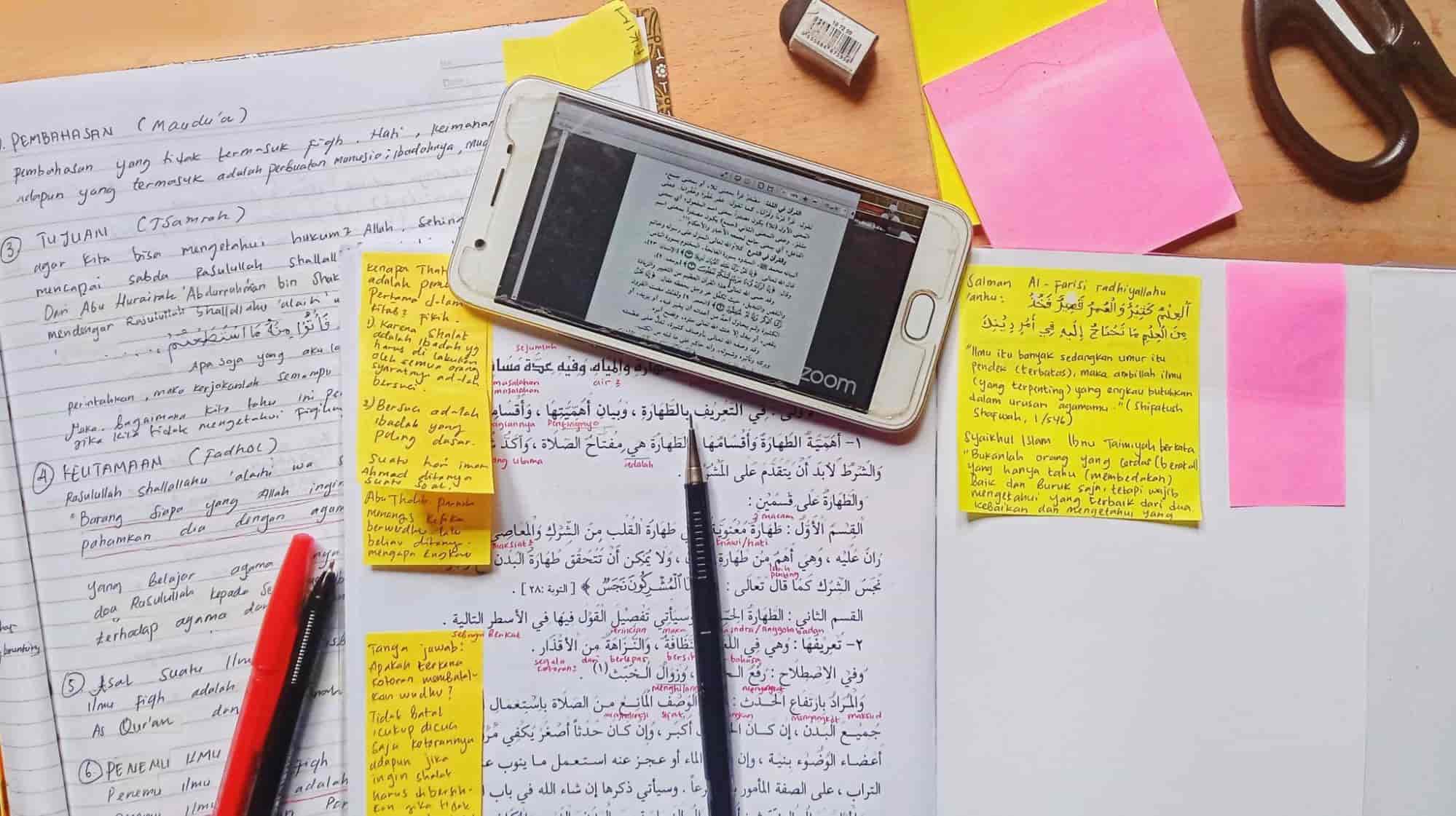 Here are some steps you can take to make the most of your online classes:
1. Choose A Corner
Since we are all wired uniquely, it's essential to find places that you believe suit your study style the best. Quiet corner by the bedroom window, or outside on the balcony, or in your room with white noise in the background.
2. Set Learning Goals
Set practical learning goals for yourself. Hogging a large chunk on a single sitting won't be good without any retention. Instead, set an achievable plan so that you feel motivated and satisfied with your progress by the end of the day.
Some tips for online learning success would be to find your "peak hours." Some prefer to rise with the sun, while the night owls choose the serenity of midnight hours to get some studying done.
Your peak hours are your most productive hours, identify them and try to get your learning and reading done in that bracket of time.
3. Figure Out Your Learning Style
All of us have different ways of learning and retaining. Some of us are audio learners, while others prefer visual learning or reading and writing learning styles. Mold your learning techniques accordingly.
For example, if you are an audio learner, read aloud, listen to recorded lectures, go for audiobooks. If you are a visual learner, try flashcards, make maps, charts, diagrams, color-code your notes.
If you understand better with reading or writing things down, read a couple of your chapter pages and then write it down, paraphrasing and condensing what you understood in a couple of lines.
4. Do Not Multitask
The idea of texting while studying may be tempting, but it adversely affects your productivity. Multitasking may sound like the perfect way to save time, but it lowers your productivity by 40% in reality.
Forbes article Multitasking Damages Your Brain And Career, New Studies Suggest, talks about how multitasking slows you down and kills your IQ.
"Multitasking reduces your efficiency and performance because your brain can only focus on one thing at a time. When you try to do two things at once, your brain lacks the capacity to perform both tasks successfully. Research also shows that, in addition to slowing you down, multitasking lowers your IQ."
For better retention and performance, it is suggested that you focus on one task at a time – one subject, one assignment – instead of juggling between them.
5. Connect with Your Peers
It might not seem like much, but your network can be a huge morale boost. It also psychologically helps to know you've study partners; you aren't alone in your battle against algebra. You can depend on your network for doubt clearance and even cross-question each other to prepare for quizzes!
6. The "Chunking Strategy"
The chunking strategy is to break the more significant chunk of your study material into smaller digestible bites. Divide your syllabus into different segments based on their difficulty level and task yourself to complete a bit of it daily.
When it comes to clarity and retention, consistency is the key.
7. The Pomodoro Timer
Our attention span is just eight seconds; after a specific duration, your mind starts to wander, and you lose time daydreaming. If this situation feels familiar to you, don't worry, you are not alone. There are different scientifically proven methods in the market to get a better grip on your day.
One of the most famous of them is the Pomodoro system. It divides an hour into two 25 mins work-time and 2 five-minutes breaks. So you study for 25 minutes and then take a five-minute break and repeat.
Another technique is the 'eat the frog' method which highlights that you tackle the most difficult task first, get it done with, and then move on to the less challenging ones. So start your day by finishing the most difficult part of the syllabus. Completing a major task first would set a positive tone for the rest of your study routine.
The best way to tackle any learning objective is to have few time management techniques set in place.
8. Quiz Yourself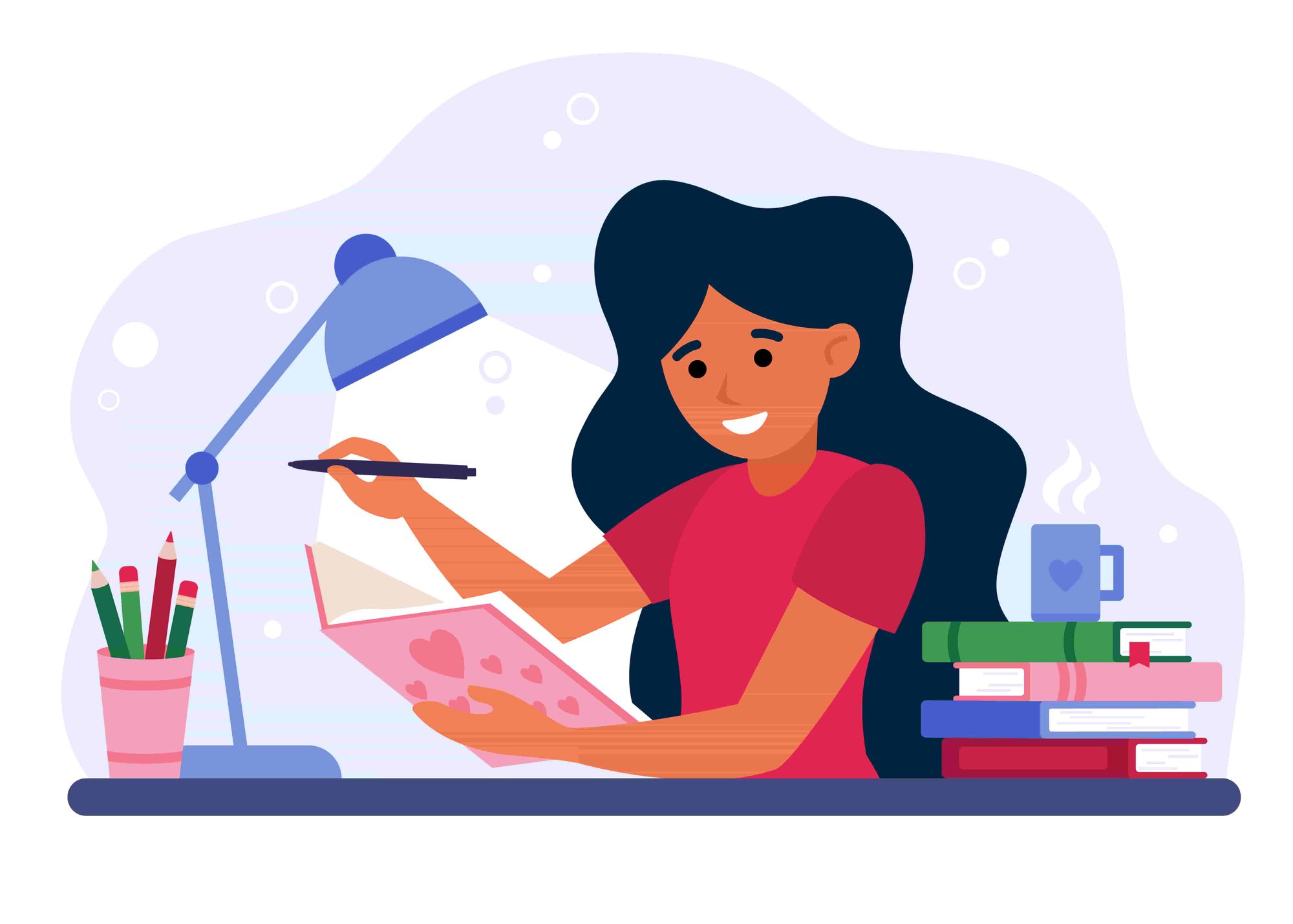 At the end of every study session, it is always wise to set up a quiz for yourself. It is ideal for checking your own progress and retention. If you have a study partner, ask them to quiz you, or you can use flashcards for a quick revision.
9. Leverage Online Tools
Online learning as a concept has taken flight due to the pandemic. This is why some are unaware or hesitant about leveraging online learning tools, free or uni provided, for a better learning experience.
10. Book Sessions With Teachers
Every day jot down questions and doubts that you have during your self-study. Compile them and book a doubt-clearing session with your teachers at the end of the week. That way you go into a new week with no backlog and can start with fresh topics.
All the Best!
Remote learning isn't easy, but additional tools can act as reliable helping hands in the endeavor to learn better. Take your time learning about them, familiarize yourself, and try them out.
---