Waking up in the morning with a fresh cup of coffee, with the anticipation that you can work from your bed is a dream come true.
Soon as you open your laptop for a meeting, you realize there is a disconnect because everyone is at sea on how to proceed.
Indeed, this is not a dream come true!
There are many benefits of remote work that have made it a preferred mode of working across the globe. But it comes bundled with several challenges that we're not prepared to handle yet. One of them is engagement.
"Great things in business are never done by one person. They're done by a team of people." - Steve Jobs
When teams work from home, communication and collaboration both are needed for smooth functioning.
An email or a text on Slack does the job of exchange of information, but running collaborative meetings with a free flow of ideas is a tad more difficult.  
Navigate the article:
---
Collaboration isn't just about talking to each other; it's a strategy that boosts a team's progress.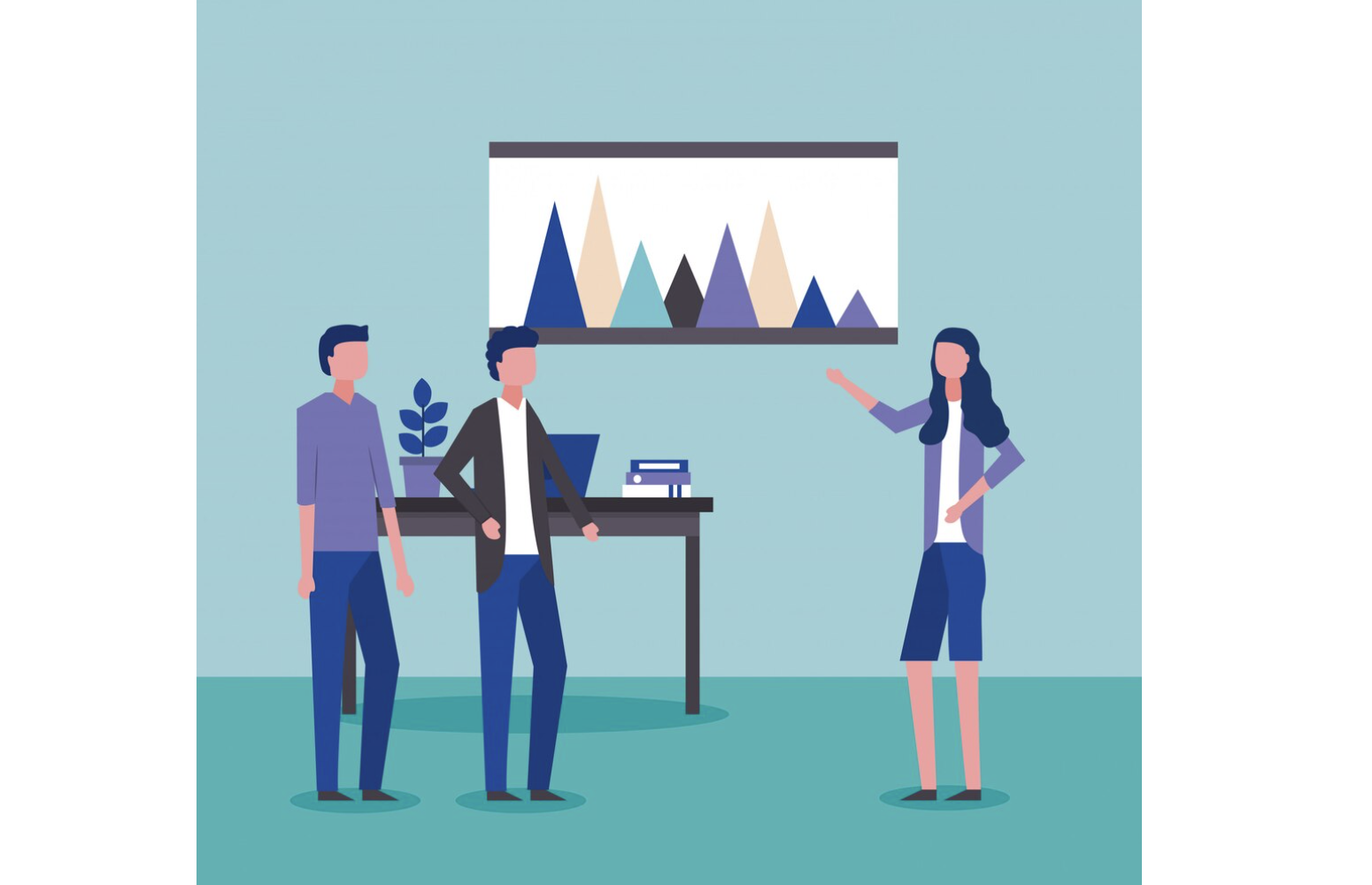 Collaboration has the power to impact the bottom line of an organization as it leads to:
Improved flexibility of employees: Flexibility leads to better handling of sudden changes in the business.
Increased engagement in employees: Only 33% of the employees in the USA say they feel engaged in their job. Virtual icebreakers is a great way to boost engagement.
Healthier employees: When employees feel integral to an organization, their overall wellness improves.
Improved Meeting Productivity: Collaboration reduces hindrances, thus decreasing the need for hour-long meetings.
Obviously, there are no water cooler chats or time to connect informally with your colleagues in remote work.
This absence of workplace relatability can lead to reduced engagement over time. And managers might struggle to keep the team motivated and spark energy and creativity back into the employees.
That's why you need to break the ice during online meetings to find the hidden gem inside.
What is a Virtual Icebreaker?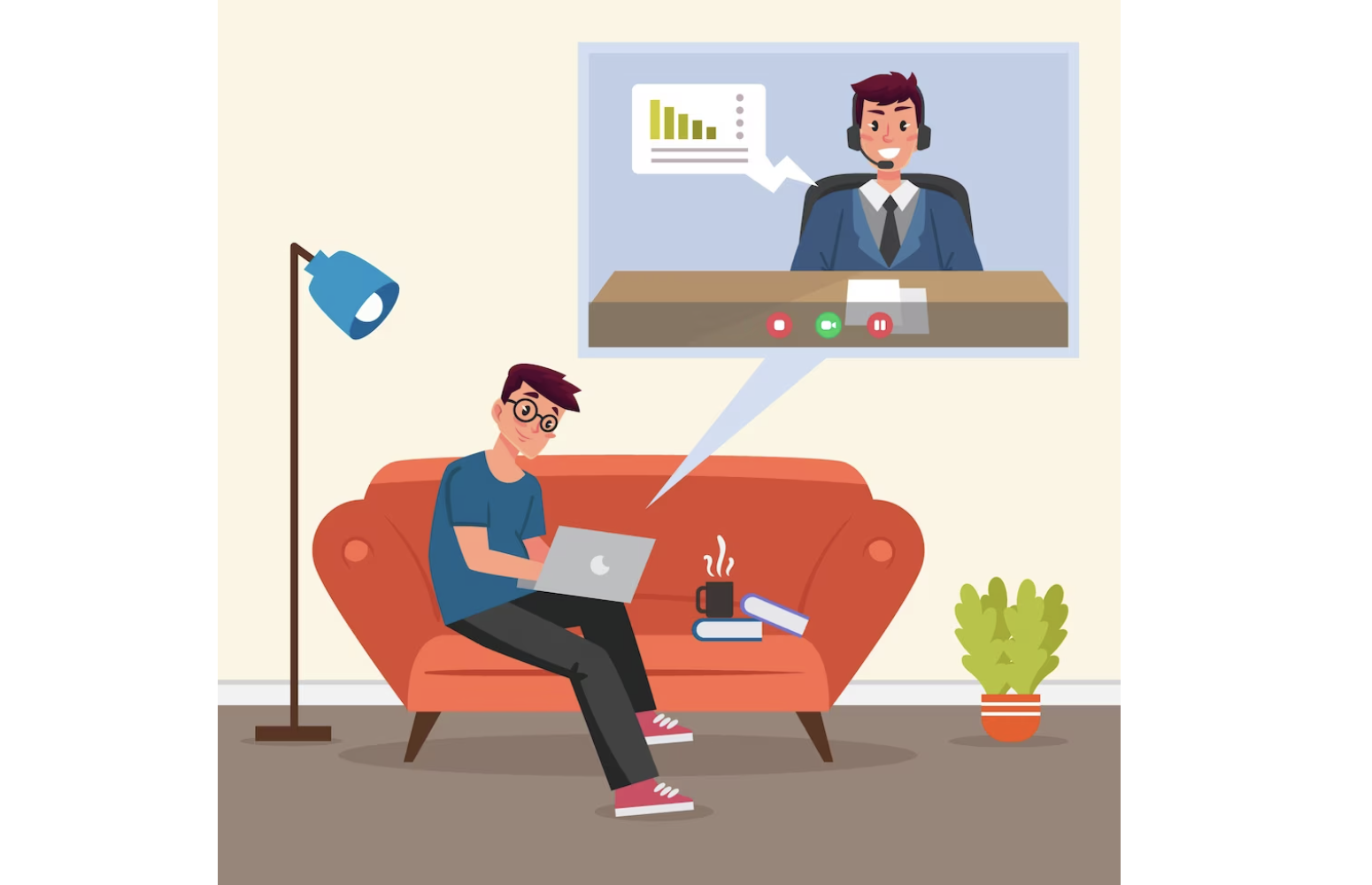 In the simplest sense:
Icebreakers are the activities that turn your colleagues into friends so that you can connect, collaborate, and progress quickly.
When icebreakers are implemented in the online meeting sessions in remote work, they are called virtual icebreakers.
A virtual icebreaker is your next chance to become friends with your co-workers. Making friends at the workplace is critical because it can boost employee satisfaction by 50%. In fact, people with best friends at work are found to be 7x more engaged in their job.
When to use Virtual Icebreakers?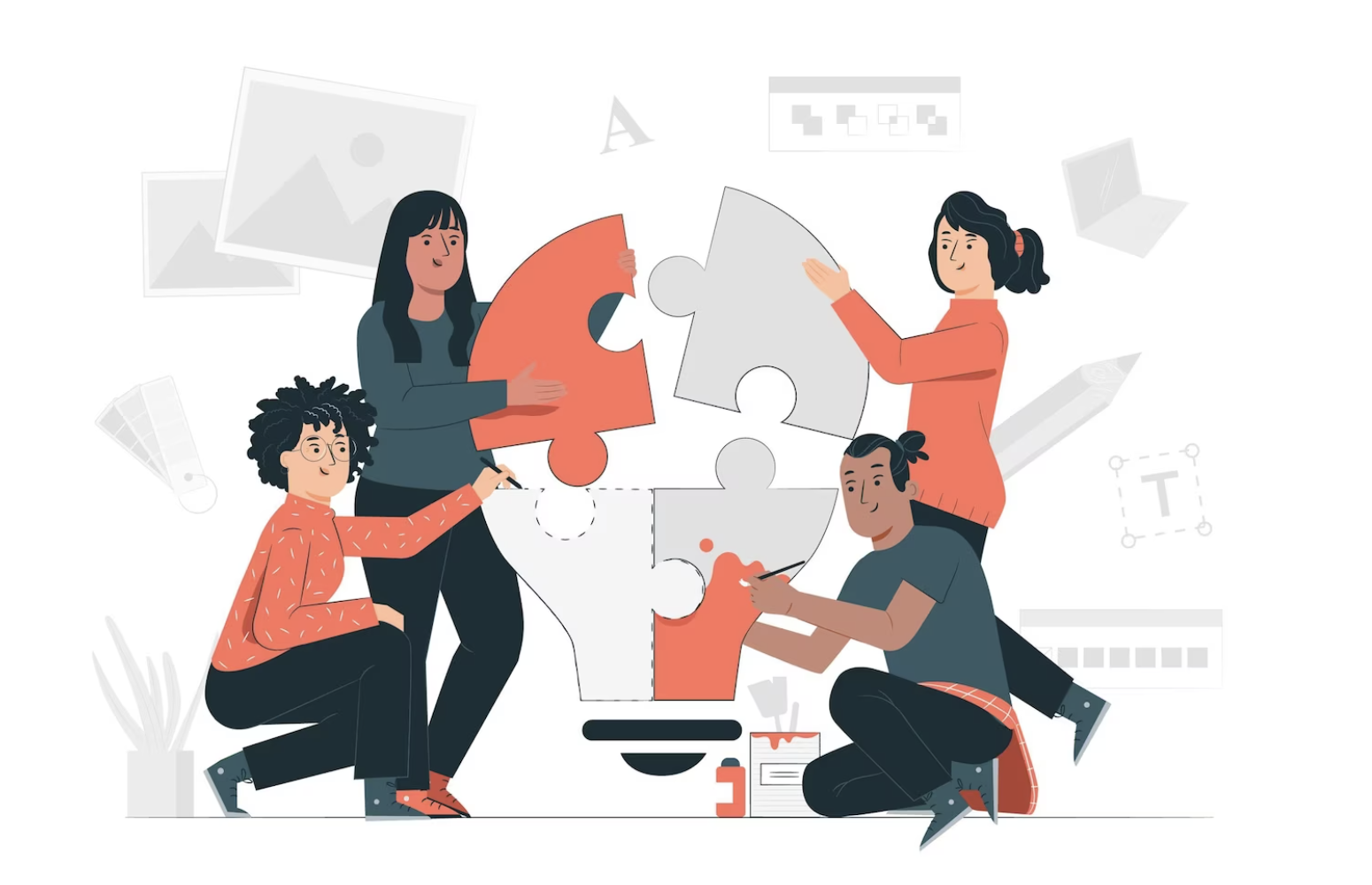 Surveys suggest that 52% of companies are not conducting any team-building activities with remote employees. That's a lot of missed opportunities.
Something as simple as virtual meeting icebreakers can make your team more effective. But, timing is crucial here.
Virtual icebreakers are most fruitful when used before every meeting. This is especially beneficial for the teams that operate from different locations and can't meet personally. Virtual icebreakers can help them build relationships and rapport.
Icebreakers for virtual meetings can develop trust and boost cooperation. Perhaps your company is going through a departmental merger, and you need to bring the 'two sides' together.
Virtual icebreakers for remote teams are a lively way of introducing new people to the team/ group. New employees are hesitant and nervous to start a conversation. Icebreakers can lighten the meeting mood so that the entire team can communicate in a fun way.
When so many employees work remotely, it's crucial to foster a sense of community through team-building exercises. This can strengthen relationships and boost engagement by as much as 50%.
Now  let's dig into different icebreakers to foster team-building:
12 Virtual Icebreakers to Reconnect with Your Team

1. Zoom Background: A Fun Virtual Icebreaker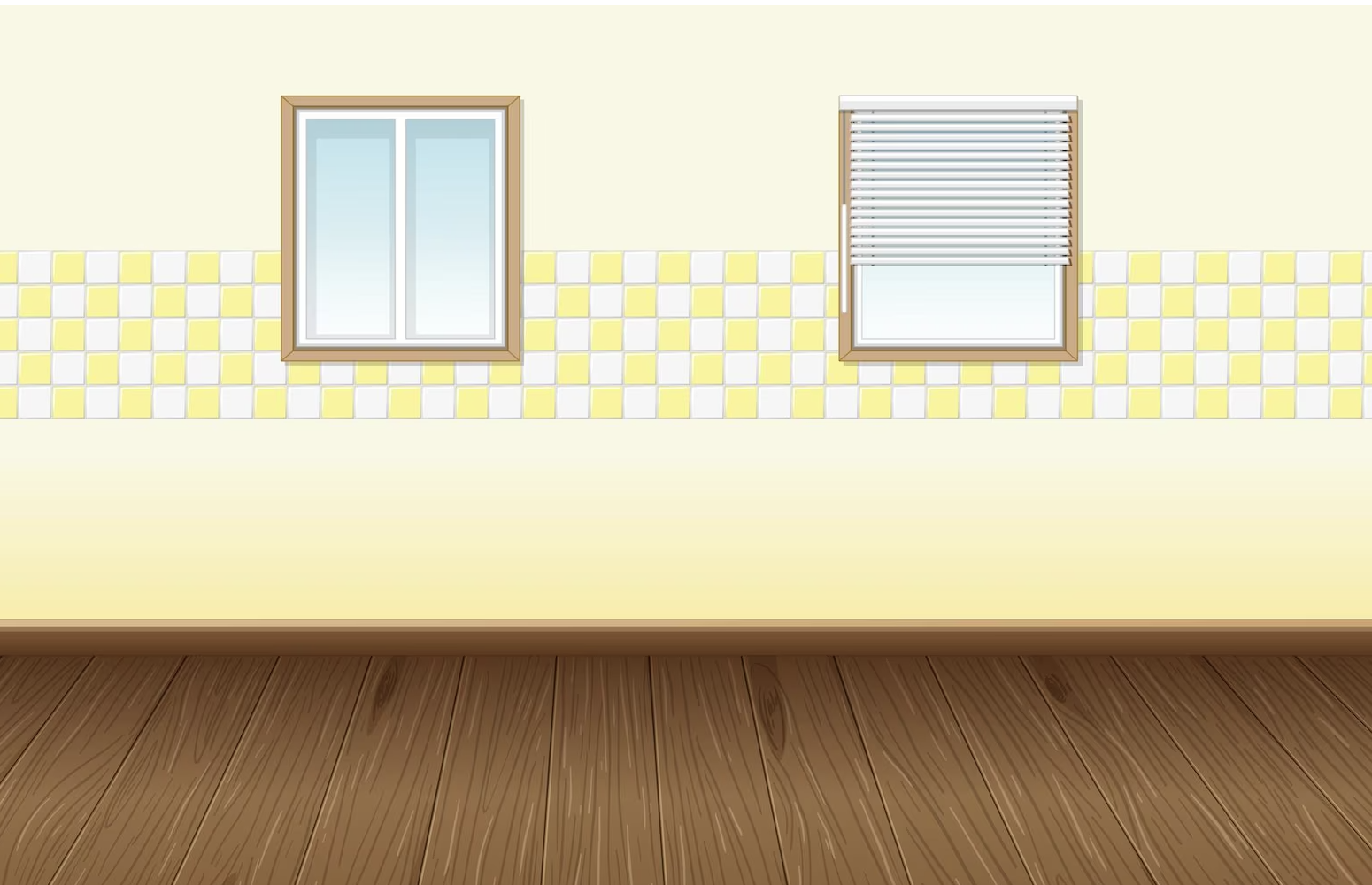 A warm smile is the universal language of kindness- William Arthur Ward
A smile can be a conversation icebreaker. Zoom's background challenge is all about filling moments with laughter. In town halls or team meetings, take the Zoom challenge and liven up the mood.
Set a theme and ask your teammates or attendees to pick a virtual background that suits it best. There are absolutely no limits on how creative you can get; disco, 90s movies, dream places, vacation, memes, and many more.
Watching each other giggling about each other's background images will break the ice swiftly. The entire atmosphere will become lively because, psychologically, a smile is contagious. By the time you stop smiling, you'll have tons of topics to discuss.
What's more? Zoom background is not just about making things fun. Apart from breaking the ice and fostering conversation, it also accomplishes business objectives.
Here's a real-life story along the same lines:
After nearly two years of being a sales development executive, Justin Reidt was excited to apply for a higher role at another company. He found out that he'd be interviewing with a die-hard fan of the Los Angeles Lakers. That's when it hit.
Reidt chose an image of Staples Center (Lakers play here) as his Zoom background before the interview.
"I'm really glad I did it because he instantly opened up," Reidt says.
"He was like, 'Ah, man, you got me! You know what you're doing here, right?'"
The hiring manager posted the screenshot of the interview and shared it on LinkedIn.
Reidt won the job.
Get creative with these zoom backgrounds from Canva library and Pocket-lint.
2. Treasure Hunt at Home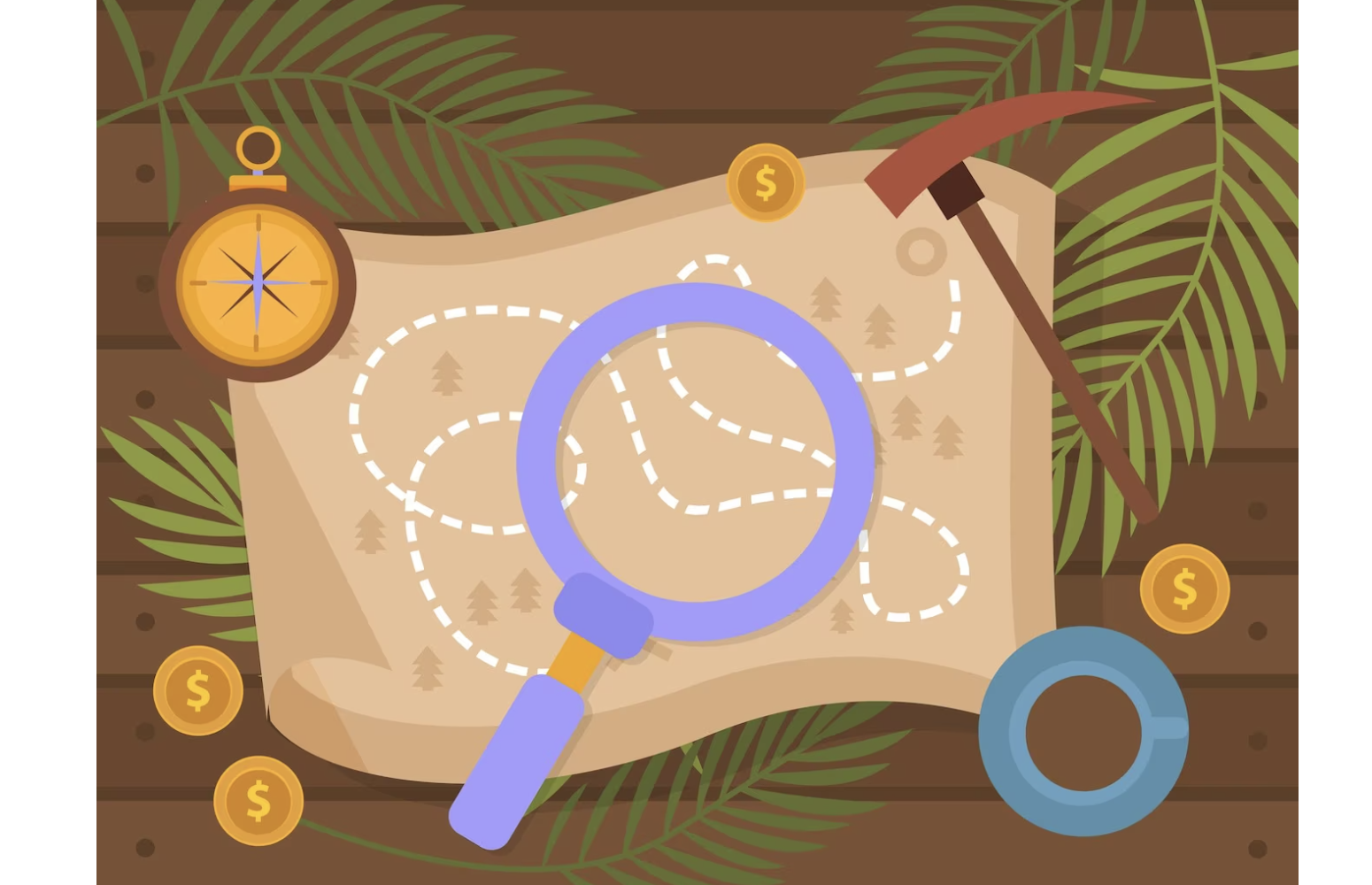 Okay, this one requires physical activity that also improves your energy levels.
Hop in a meeting and ask your team to do any of the following:

You've 30 seconds to bring something spherical.
Grab an object that's blue in color within 10 seconds.
What's the weirdest thing in your room? Fetch it and show us.
Bring something that scares you at night.
This virtual icebreaker is fun as well as engaging. You'll find that people share interesting stories about the objects they fetch. It's a perfect icebreaker for remote teams that include freshers. This activity will reveal different facts about every teammate and build a healthy relationship.
3. Sketch and Doodle

Let your creativity flow into a masterpiece.
Create some art together. It doesn't matter if you draw like Picasso or Tim, a kindergarten student. All that you need is paper, a pen or a pencil.
Give a theme or a subject to draw and set five minutes to let everyone finish. Then ask everyone to show their doodles. You can take this a little further by opening the Zoom whiteboard and starting scribbling there. Ask your teammates to draw something that resembles their mood.
You can open Zoom whiteboard in just three steps:

Click on the share screen then choose whiteboard and click share.
Tell every member to click Annotate on the upper side of the screen.
Pick the desired annotation tool, text, pen, pencil, etc., and start scribbling.
4. Perform Body Gestures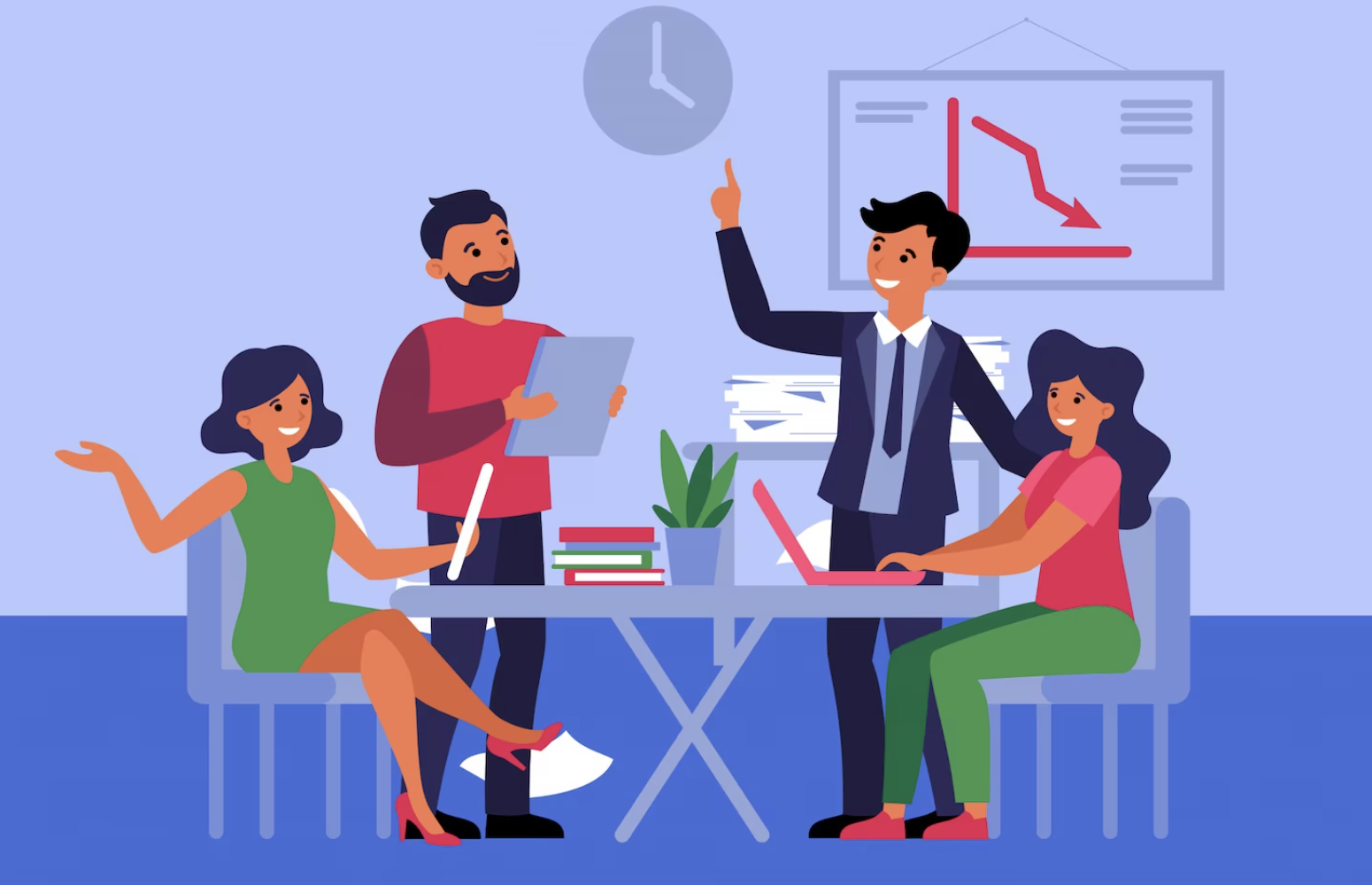 Psychology says body language can lead to a deeper conversation. In a meeting, use physical gestures to better express yourself. Create signals using hands and show them to the camera.
For instance, if you're celebrating something, show the clapping gesture with your hands. If you have a question, raise your hand to attract the speaker's attention.
To express love, support, or gratitude, make a heart symbol with your hands. The idea of this virtual icebreaker is to bring back physical gestures into the conversation.
5. Team Titans Quiz

A team quiz is a perfect way to know your colleagues better. Try this virtual icebreaker for remote teams and erase all the awkwardness. Collect facts, like a favorite book or first job, about your teammates and let others guess them in the meeting!
This activity is a perfect team-building exercise for workers who know each other a bit.
6. Let Emojis show your Emotions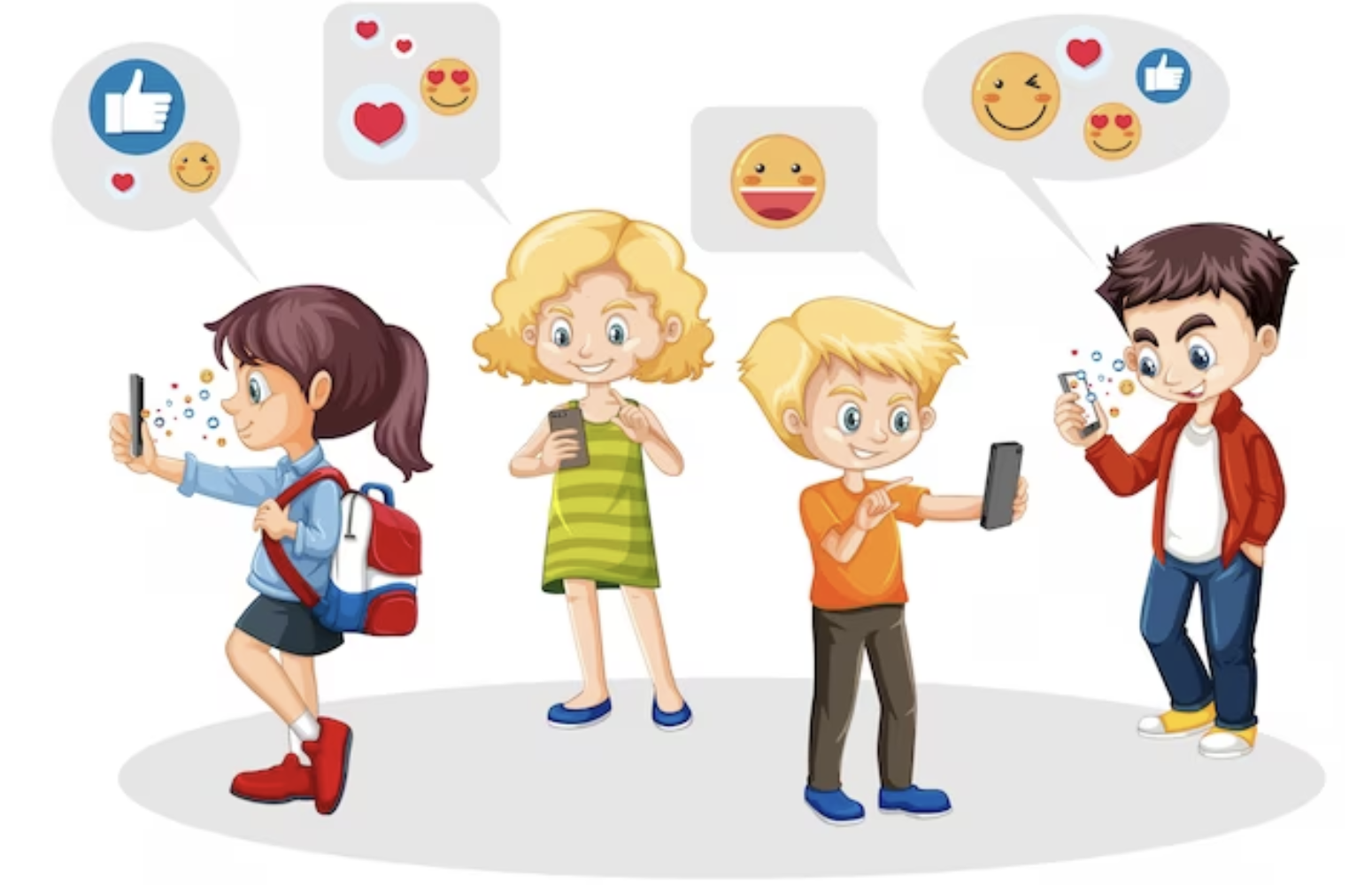 Asking everyone how they're feeling in a meeting takes a lot of time. A better way is to ask them to use emojis while in a meeting. To break the nervous ice at the start of the session, ask members about their current moods.
Emojis rule the online world because they show emotions. Use icebreaker emojis in web chats, such as Slack, too.
You'll see that there is a difference when you drop a text with emoji and without it. Sending emojis in a group chat can naturally ease even the shy ones too!  
7. Best and Worst Moment of the Month
"The strength of the team is each individual member. The strength of each member is the team." - Phil Jackson
Collaboration is all about understanding and helping each other. In its basic sense, it's about humanity. Celebrating the best moments of your colleagues is a powerful way to uplift spirits.
At the start of your meeting, ask your teammates to share their best moments of the past month. Or, you can ask them about their top accomplishments in the past week.
It's not just about celebrating wins, but about helping in loss too. After asking about the best moments, tell everyone to share their 'I'm screwed' moments.
Encourage your team to share their failures and support them. It's a critical team-bonding exercise as it signals that the team works as a cohesive unit.
8. Two Truths and One Lie

This virtual icebreaker is pretty straightforward and takes a little time.
Ask your teammates to prepare a list of two facts and one lie about themselves. It could be anything, their favorite hobby, dream vacation, celebrity they've met, or biggest fear. For instance, I love to write, I once met Will Smith, and I have a pet eagle.
Then, let everyone guess which one is a lie. One with the most correct votes 'wins'.
Alternatively, you can play two lies and a truth in which the most incorrect voter will win. It's okay to change the rules to suit the moment.
Remember to ask about the backstory behind every fact to start a fruitful conversation.
9. The Icebreaker Coffee

Studies conclude coffee enhances mood as well as communication. If you don't have a topic to begin with, sit for a coffee together.
Soon you'll realize that you're deep into an informal discussion with your colleagues. You can even sip a coffee with a new recruit during a remote interview.
Even in a remote setup, coffee time is a great virtual icebreaker to spend quality time with the team. Include coffee time in your virtual hours and call it anything you like; virtual water cooler, happy hours, chatterbox, you name it!
Remote work can make workers isolated; thus, remember to set up frequent coffee times with your team.
Talk about things unrelated to work, share their problems, help them in need, or just relish the moments. According to the reports, more than 20% of remote workers suffer from loneliness, and this icebreaker starts the conversation and uplifts the spirit.
10. Questions of Curiosity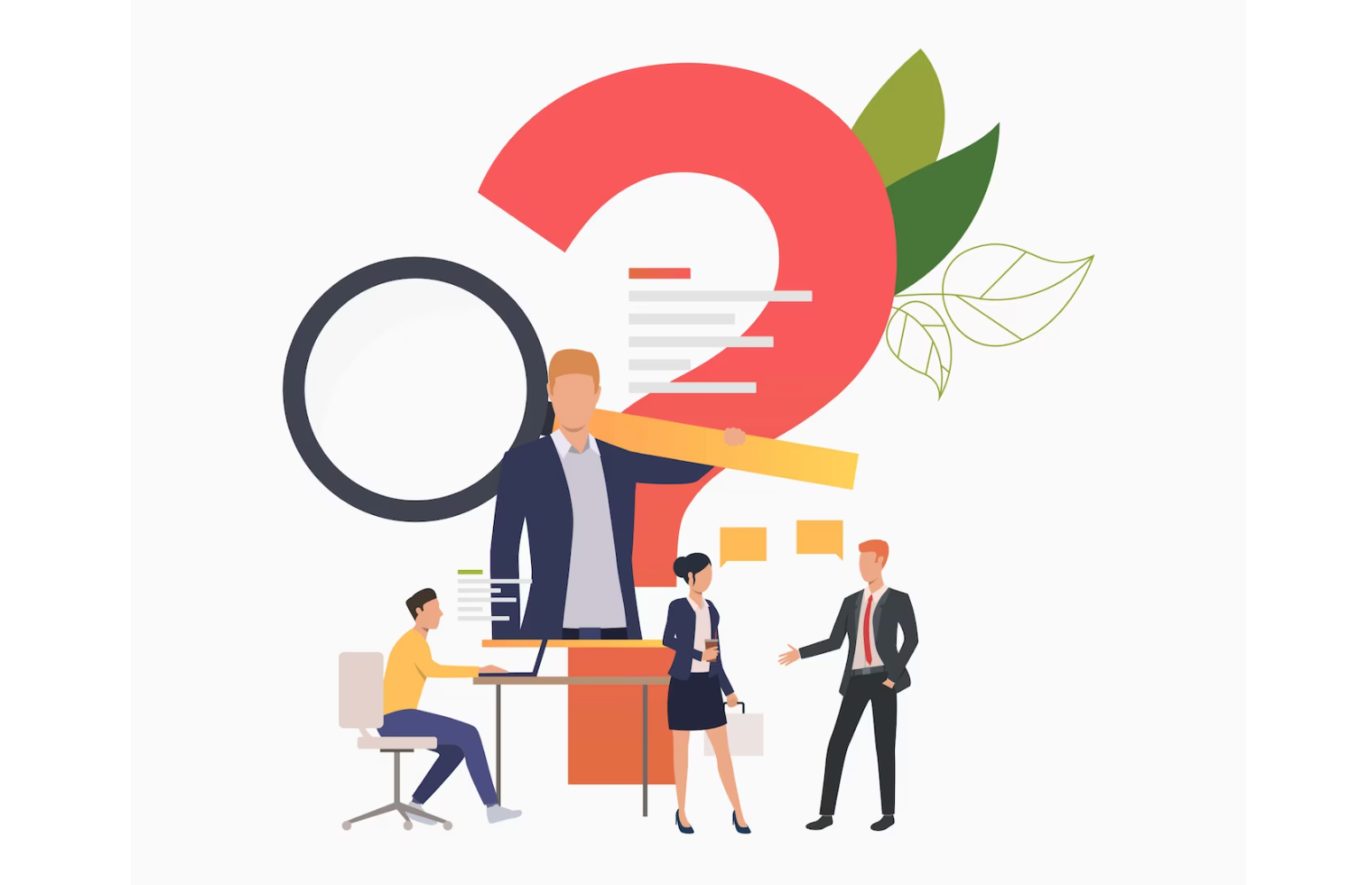 Who's ready for a round of interesting questions?
This virtual icebreaker is a fun way to ignite communication and even healthy debate. It is most suitable for teams with 5 to 10 members who have met once or twice. For bigger teams, you can create breakout groups and ask curious questions.
Here are a few light-hearted questions to get started:
What was your first job?
What's your favorite season and why?
What's your favorite food/drink?
If there was a movie made about your life, who would play you?
What's your biggest guilty pleasure?
What do your surroundings look like?
What's your favorite place to go on vacation?
What's your favorite movie or book?
What's your favorite smell?
What music do you like?
If you were ice cream, what flavor would you be?
When I dance, I look like ___ [fill in the blank].
Do you have any pets?
What's the best vacation you've had?
If you had a pet flamingo, what would you name it?
If you could visit anywhere, where would you go?
What's the last song you listened to?
What was your first job?
There's no end to the questions you can ask. In fact, if you are ever short of questions, use this question generator tool and keep the momentum going.
11. The Choice Game

This icebreaker is a hypothetical questionnaire that ignites creativity and discussion. Use this game to know about the character, thoughts, and attitude of the teammates. Or during virtual onboarding of new employees.
Before joining a meeting, prepare a list of 5 to 10 random and fun questions. For instance:
What would you choose: a room with books but no internet or a room with no books but only internet?
What would you choose: a day without your phone or a day without a laptop?
What would you pet: an eagle or an elephant?
In meetings, you can play this game in two formats:
Create small teams with 2 to 3 members in them. This will foster healthy conversation between them and lead to lots of laughter.
If you're a larger team, you can conduct a poll and ask one or two colleagues to explain their responses.
12. Show Your Picture

Pictures speak a thousand words, and the best way to start a conversation is by sharing one. For this icebreaker, ask your teammates to go to their phone's gallery and upload a picture on the chat.
Then ask them the story behind it and the reason why they clicked it. It's a sweet little activity that helps build better bonds between people.
PS: Tell the team only to share the pictures they're comfortable with.
Bring Back The Human Touch
Humans are psychologically wired to feel connected and integrated with others. But remote work has made it difficult to interact with colleagues regularly.
Thanks to interactive technology, teammates can build relationships and friendships over the internet. Starting a conversation can be tough, thus deploy these activities to break the ice and find the lost human touch.
---
Studies and Statistics sources: Gallup, HBR, UNC, Buffer, SHRM.
Read Next: