Are your meeting invitation emails falling flat with little response? We've got you covered!
In this blog, we'll share five meeting invitation email tips and sample templates to boost your chances of getting the responses you need.
Say goodbye to unanswered invitations and hello to engaged participants. Let's dive in!
Why send a meeting invitation email?
Crafting a well-designed and informative meeting invitation is essential for several reasons.
It grabs the attention of potential attendees and sparks their interest in the meeting. It also helps clearly communicate the meeting details, such as date, time, and location, eliminates confusion, and allows participants to plan accordingly.
A compelling invitation increases the likelihood of positive responses and higher attendance rates. It also reflects professionalism, organization, and respect for participants' time.
🤫
Don't stop at sending invitations and hosting a good meeting!
To make the most out of your meetings, make sure you jot down important points, share these notes, and follow up on
action items
with your fellow participants.
But don't waste your time and effort on this mundane task, either. Instead, use the
AI notetaker tool
, Fireflies. It automatically
records
,
transcribes
,
summarizes
, and analyzes your meetings with 90% accuracy.
Fireflies also offers a Chatbot,
AskFred
, that acts exactly like a fellow meeting attendee and answers any questions you've about what went down during the meeting. It can also draft emails, blogs, and more from the conversation.
Also, Fireflies seamlessly
integrates with 50+ video conferencing tools and productivity apps
such as
Zoom
,
Notion
,
Slack
, and Dropbox.
5 Meeting invitation email templates
Now that we understand the importance of writing a good meeting invitation, let's share some examples of how these look.
Here are five ready-to-use meeting invitation email templates:
1. Client catch up
Gone are the days when client emails were stiff and formal. A good meeting invite for a client catch-up should be personalized, semi-formal, or friendly, depending on your relationship with them. It should also highlight exciting updates or news that makes them feel you're looped in with their business journey.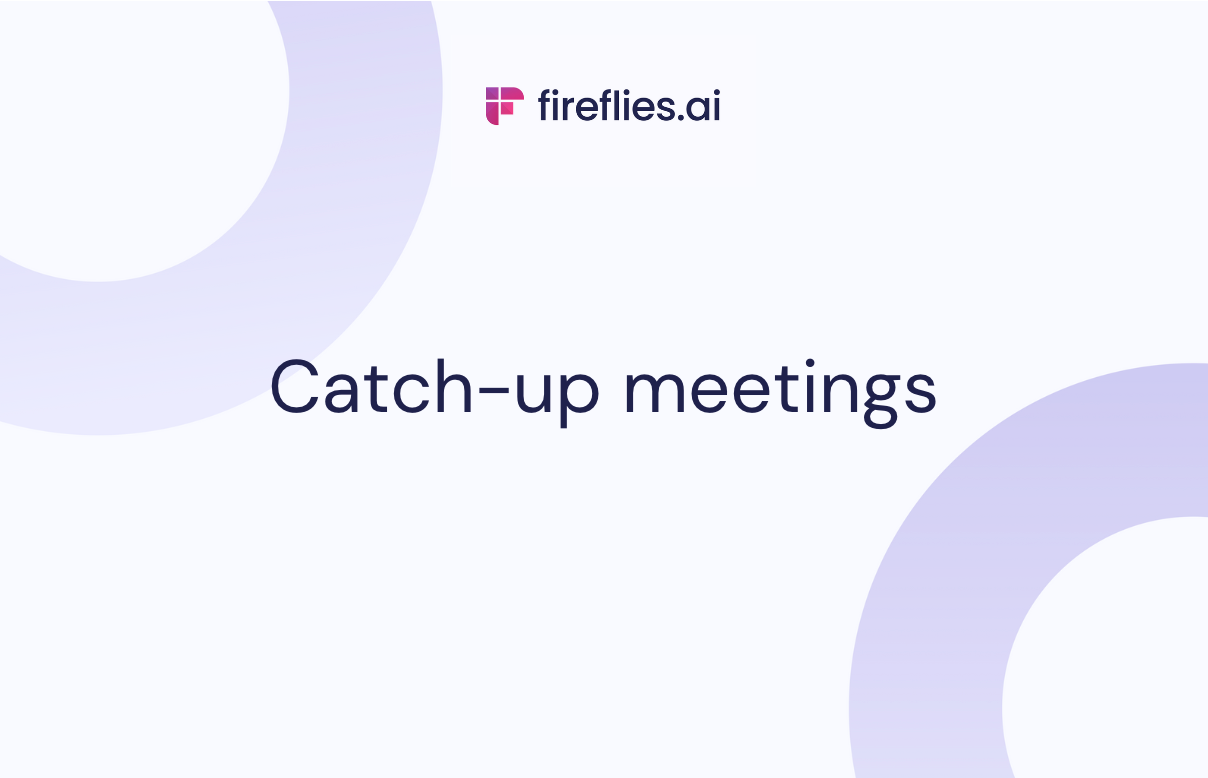 Here's an informal meeting invite sample:
📧
Hi [Client's Name],

Hope you're well!

Are you free this week for a quick catch-up? I would love for us to discuss the progress of our project and our strategy for the coming quarter.

So many new things have come up in my research, and I can't wait to share that with you. I am available to drop into your office, meet for lunch on [date] and [time] or even connect on Zoom on [date] and [time]. Let me know what works best for you.

Oh, also, congratulations on getting the new theme for the website. It looks stunning!

[ insert any personal or professional update/exciting news for the client]

Cheers,
[your name]
2. One-on-one invite
One-on-one invites are usually sent out to subordinates, peers, and reporting managers. Sometimes, these can be external agencies, vendors, and even clients (SPOC or single point of contact).
It's more like a quick catch-up or a follow-up on takeaways from a larger discussion between two individuals who are accountable or responsible for the agenda or the topic of discussion.
Have the agenda and expectations clearly carved out in your invite.
📧
Hey [Name],

Hope all is good.

I quickly wanted to connect with you on the line items mentioned in the MoM (minutes of the meeting trackers). I am available on [date] and [time]. Till then, let's note down all the execution points to ensure that we deliver and present our ideas to the [concerned person/team] by [date] and [time].

Just drop in an E-mail or a text to confirm by [date] and [time].

Excited to hear your thoughts and ideas.

Best,
[Your Name]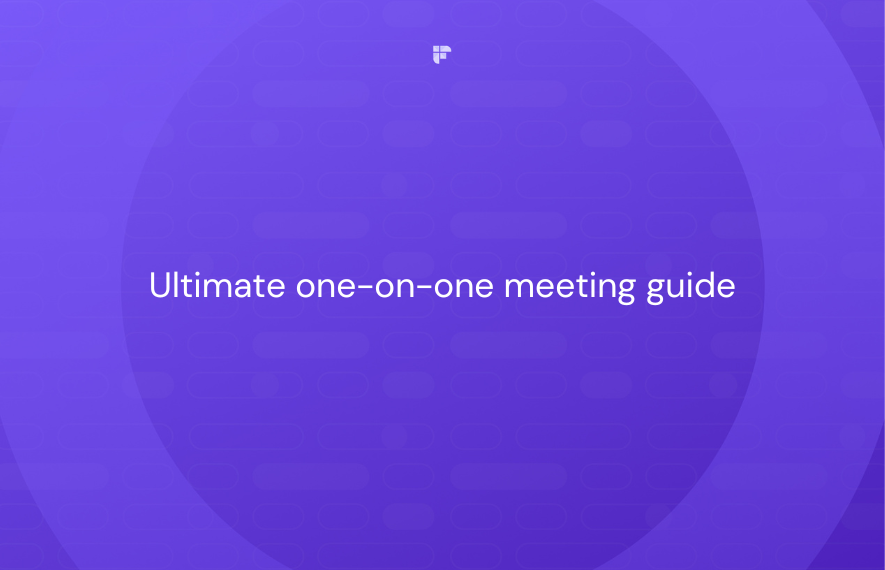 3. The presentation invite
The presentation invites are usually eagerly anticipated by the recipients. To ensure your presentation gets the required attention, create a meeting agenda that tells the audience what to expect.
This will set the ground for you to prepare the audience/attendees' expectations from the meeting. Clearly communicate how long the meeting will last, and, if possible, share a sneak peek of the presentation before the actual event.
📧
Hi [Names],

Request you to please be available for a meeting on [day and date] at [time] to discuss [topic].

Topic of discussions
1. Agenda
2. Plan
3. Execution
4. Timeline
5. Output
6. Queries, Suggestions, and feedback

Thank you.

Best,
[Signature]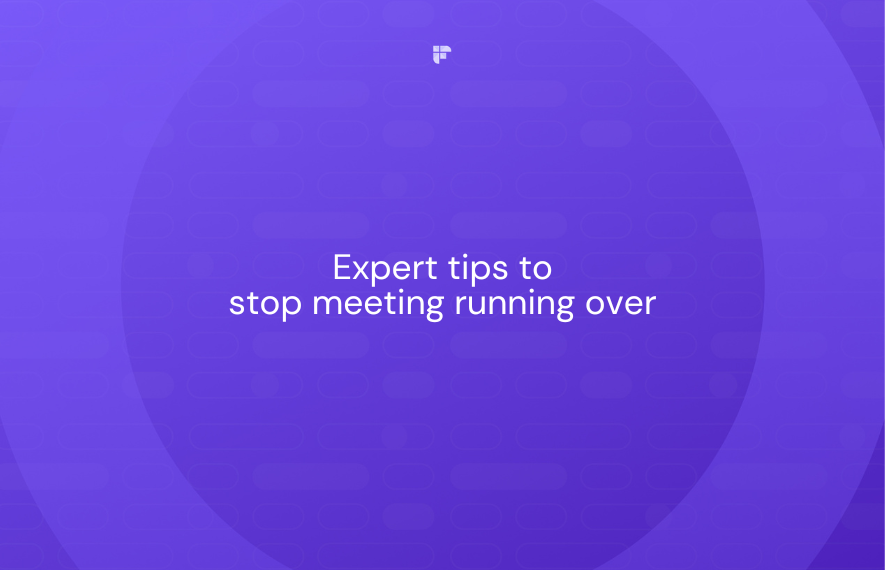 4. The cold outreach
This meeting invite can be slightly tricky and challenging. It involves reaching out to someone you haven't met or known. These meetings are typically aimed at sales or collaboration with decision-makers.
One effective approach is to create an outreach attempt that maintains a balance between an informal tone and clarity of message and intention.
📧
Hi [Name]

It was nice connecting with your team at [place] and [date]. They shared your E-mail ID so we can connect. I am reaching out to you as I believe there may be a valuable opportunity for collaboration between our organizations.

Although we haven't had the chance to meet before, great things often start with building connections with new people. Networking and exploring possibilities with fresh perspectives can lead to exciting ventures.

I came across your work in [specific context/industry/event] and was impressed by your expertise and achievements in [mention specific area]. It inspired me to reach out and explore the potential for a collaboration that could benefit both our organizations.

I understand that your time is valuable, so I'll keep this email concise. The reason for my outreach is to discuss how we can mutually leverage our respective strengths to achieve shared objectives. I am confident that our combined efforts could lead to innovative solutions and meaningful results.

I would like to schedule a brief call or meeting at your convenience to explore our potential collaboration further. Please let me know a time that works best for you, and I will make the necessary arrangements.

Thank you for considering this opportunity, and I look forward to the possibility of working together. If you have any questions or require further information, please feel free to reach out.

Wishing you a productive day ahead!

Best,
[Your Name]
[Your Position/Company]
[Your Contact Information]
📌
Pro tip: To avoid being too intimidating, imagine it as an introduction at a conference, keeping things concise. Remember to consider the recipient's attention span and interest. Your message should expand upon the initial subject line mentioned in the email.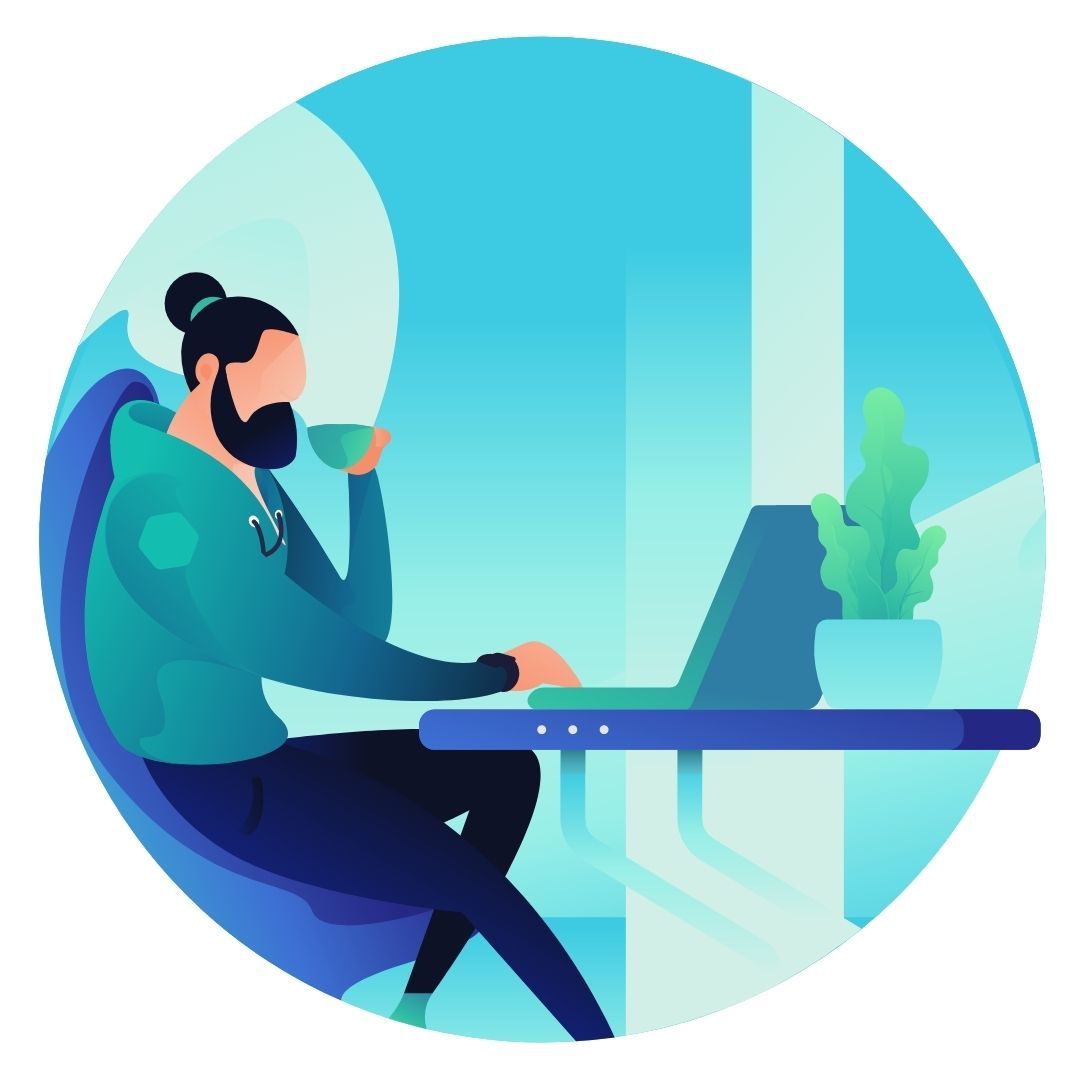 5. The skip level
Skip Level meetings can be escalation or appraisal meetings. This style of meeting invite can come across as a feedback request meeting or a grievance. Your reporting manager might not be informed or can be pulled up for a skip level, so ensure that the message to your skip level is precise and not just a complaint session. To write this effectively, present your message coherently with thoughts and discussions as if you were presenting or speaking during the meeting.
📧
Hi [Skip-Level Manager's Name],

I am a member of the [Your Team/Department] at [Company Name]. I am writing to extend an invitation for a skip-level meeting, as I believe there is immense value in connecting directly with you to exchange insights and collaborate on our shared goals.

During the meeting, I would like to share updates on the progress of our projects, challenges we have encountered, and ideas for improvement. Moreover, I am eager to gain your insights and perspective on the overall strategy, as well as any guidance you can offer to enhance our team's effectiveness and productivity.

To ensure a productive discussion, I have prepared a structured agenda:

1. Overview of current projects and milestones
2. Challenges and roadblocks we have encountered
3. Opportunities for growth and innovation
4. Alignment with the broader organizational goals
5. Suggestions for improvement and areas where we seek your guidance.

Please let me know your preferred date, time, and mode of communication (in-person, video call, or phone call).

I am flexible and will make the necessary arrangements to accommodate your schedule.

Thank you!

Best,
[Your Name]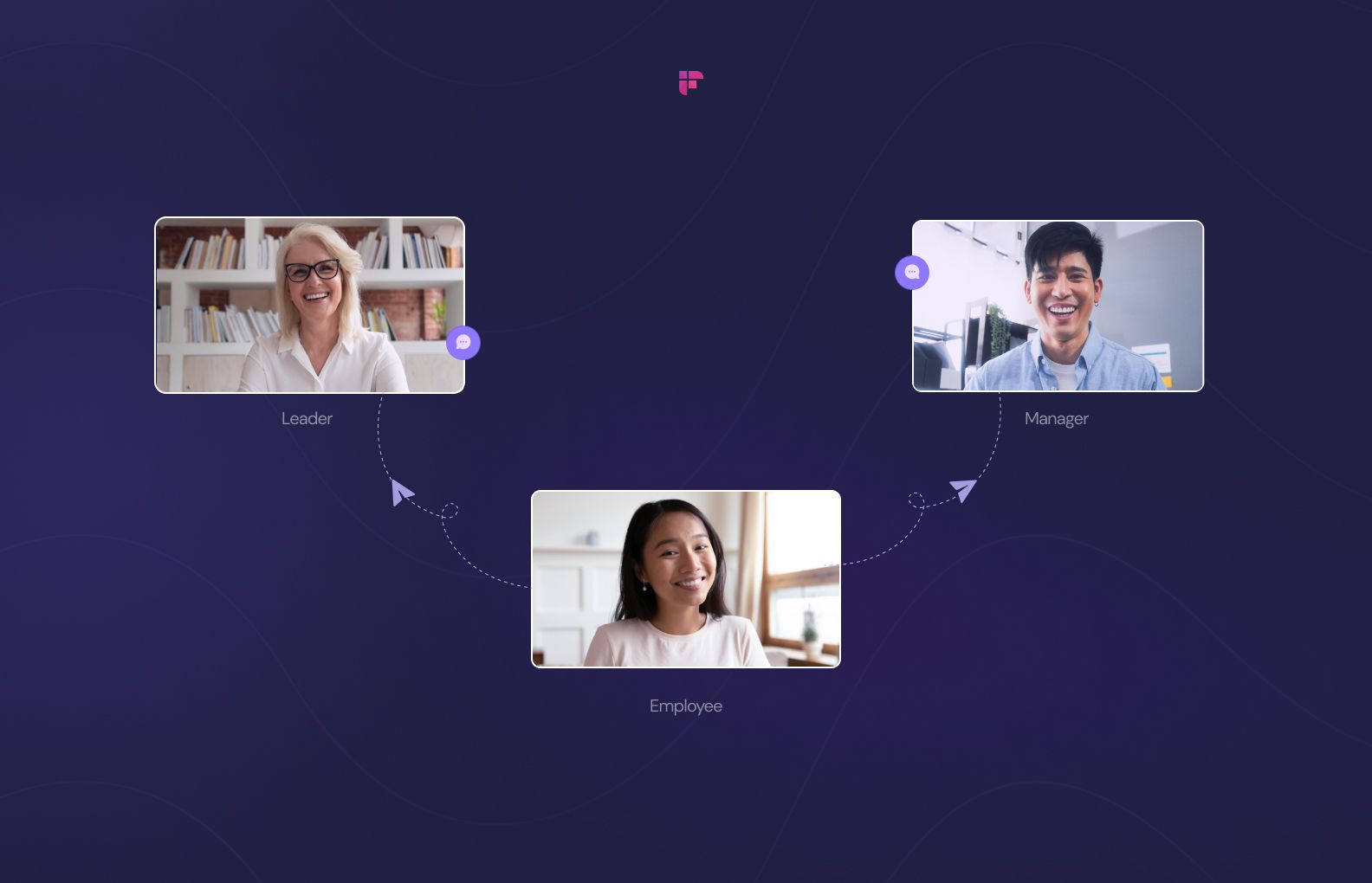 Wrapping up,
Now that you've all the tips and tricks needed for drafting a compelling meeting invitation email, don't settle for zero responses anymore.
Implement the strategies outlined in this blog and watch as your email engagement improves, resulting in more successful and impactful meetings.
Here's to increased response rates and successful meetings ahead!
Read Next: