MP3-to-text converter tools enable you to convert mp3 audio to text faster with minimum effort. However, choosing the right tool from a million options can be challenging.
In this blog, we've done the hard work of researching for you and have curated a list of the top 10 MP3-to-text converter tools, along with their features and pricing.
So, read on to find the right tool that fits your budget and needs.
Top 10 MP3-to-text converter tools
Not all tools use the same technology to convert MP3 to text—while some hire talented transcribers to do the deed, others leverage advanced technology like AI.
So, to help you easily navigate and make an informed decision, let's divide these tools to convert MP3-to-text into three categories:
tools that offer human services,
tools that provide both human and automated services.
Top human service-based MP3 to text converter tools
Human service-based MP3-to-text converter tools provide a team of skilled professionals who listen to your audio files and transcribe them into text format, ensuring accuracy and attention to detail.
Here are our top human-based MP3-to-text converter tools:
TranscribeMe
TranscriptionStar
GMR Transcription
TranscribeMe
TranscribeMe offers fast, accurate, and secure human transcription services. The platform is HIPAA compliant and best suited for industries like medical and legal that need the finest data security measures.
It also offers a hybrid model combining AI technology and human transcribers to deliver outstanding transcripts in minimum time.
Features
Guarantees 98% accuracy in transcription
Faster turnaround time with an average next-day delivery
Support for multiple languages
Timestamps and speaker identification
Enterprise-level security features
24/7 customer support
Pricing
Pricing ranges from $0.79 to $2.00 per minute, depending on the scope of work.
TranscriptionStar
TranscriptionStar is an MP3-to-text converter that delivers 100% manually produced transcripts. Users can upload their MP3 files to the platform and expect the transcript in 24 to 48 hours.
Features
100% manually produced transcription
Fastest turnaround time—12 to 48 hours
Guarantees the highest accuracy with multiple quality checks
HIPAA compliant
Allows you to estimate the cost of transcription beforehand
24/7 customer support
Allows you to track the status of transcription in real-time
Pricing
Offers four different plans whose pricing ranges from $0.75/minute to $2.50.
GMR Transcription
GMR Transcription identifies itself as the top human transcription service provider that does not rely on software or tools to transcribe your files.
Simply upload the MP3 file you want to transcribe, and their trained transcribers will deliver a 99% accurate transcription in your preferred turnaround time.
Features
99% guaranteed accuracy
Multiple rounds of quality check
Delivers transcripts in any desired format
Customizable plans and turnaround time
100% human transcribing service
Supports different languages like Spanish, Arabic, English, and more
Pricing
Pricing ranges from $1.25 to $4.00 per minute, depending on the turnaround time and the number of speakers in the audio.
Top automated Mp3 audio-to-text converter
These tools use advanced technology to automatically convert MP3 files to text, saving users hours of manual transcribing work.
💡
Interesting fact:
According to
Statista
, almost 64% of e-learning and marketing research experts have already switched to automatic transcribing tools to convert audio files.
Here is our list of top automated mp3 transcription online tools:
Fireflies.ai
Sonix
Trint
Temi
Fireflies.ai
Fireflies.ai is an AI note taker that enables you to transcribe an mp3 file to text without downloading any third-party software or sharing your confidential file with another person.
It primarily focuses on meetings and can record, transcribe and summarize your online meetings live with 90% accuracy, along with speaker labels. You can also upload a pre-recorded file into the tool to create transcription within minutes.
Features
90%+ accurate automated transcription using AI so you save time editing.
Highly secure—end-to-end encrypted in transit and rest and SOC 2 and GDPR compliant
Supports transcription in 32+ languages
Allows you to download the transcripts in 5 different formats—Docx, PDF, SRT, CSV, or JSON
Apart from MP3, also support files in M4A, MP4 and WAV format
Offers collaboration features like threads and soundbites for sharing and annotating transcripts
It allows you to add a custom dictionary and vocabulary
Advanced smart search capabilities to review transcripts in minutes
Offers a chatbot, AskFred, that can answer any queries about the audio file and automatically develop other forms of content, like social media posts, emails, blog posts, etc., from your recording.
Fireflies integrates seamlessly with around 50 popular video conferencing platforms, dialers, and other productivity apps such as Zoom, Slack, Salesforce, HubSpot, Google Meet, etc.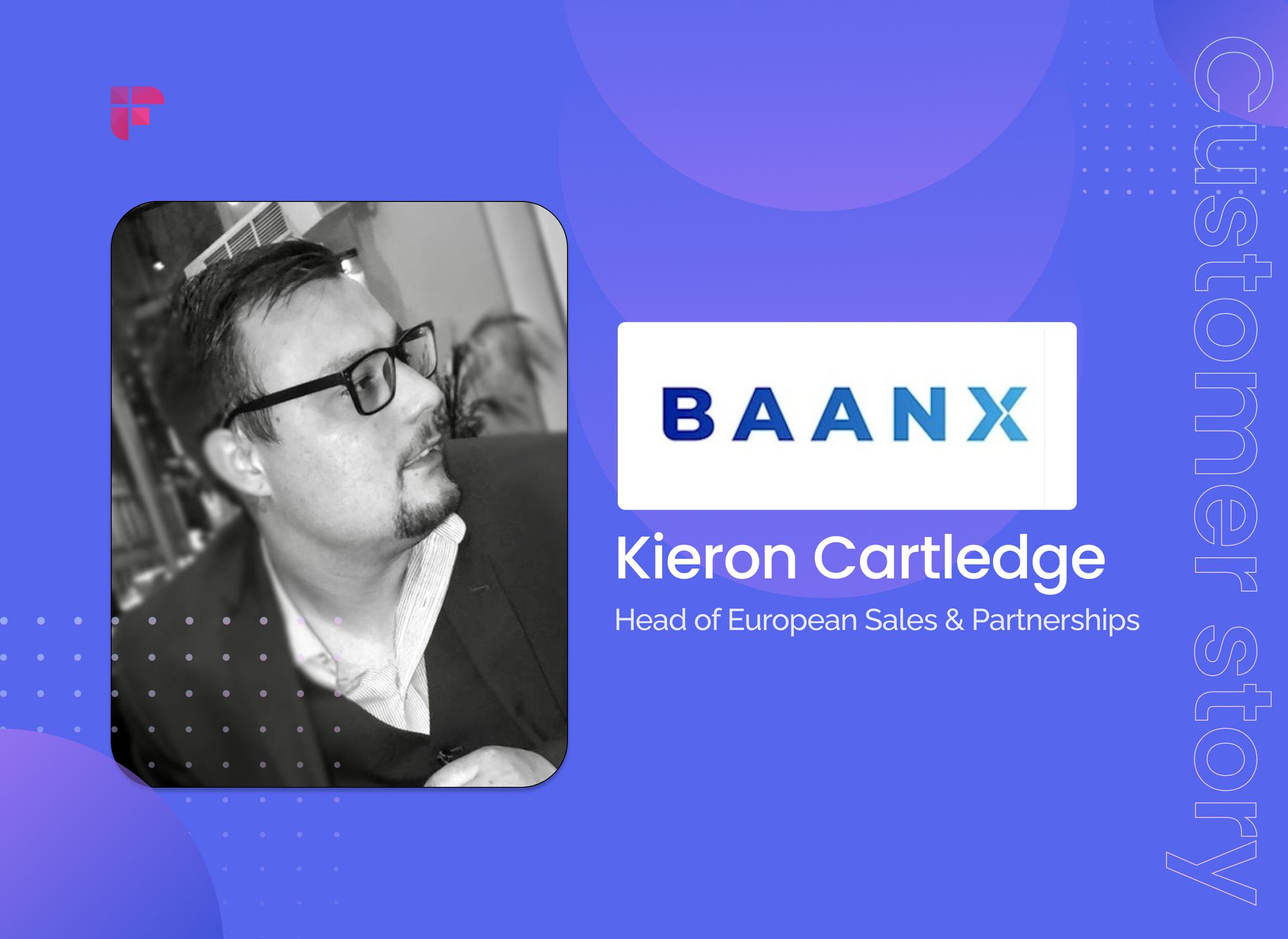 Pricing
Fireflies offers a free plan with limited storage of 800 minutes and up to 3 transcription credits.
The paid plan that offers unlimited transcription credit starts from $10/seat/month.
Sonix
Sonix is an AI-powered transcription platform that automatically transcribes an MP3 file to text online. The platform is user-friendly and intuitive.
Features
Automated transcription using artificial intelligence
Supports transcription in 40+ languages
It allows you to add a custom dictionary and vocabulary
Download transcripts in 5 formats—DOCX, TXT, PDF, SRT, VTT
In-app text editor for reviewing and editing transcripts
Timestamps and speaker identification
It lets you upload and combine multiple files into one transcript
Pricing
Sonix offers a pay-as-you-go plan that starts at $10/hour.
Its premium subscription plan starts from $22/seat/month.
Trint
Trint is an AI-powered MP3-to-text converter that helps you create text from MP3 files that are editable, searchable, and collaborative as a Google Doc.
Upload your mp3 file to the Trint Upload section and click transcribe to create accurate transcription in just minutes.
Features
Supports transcription in 30+ languages
Identifies speakers automatically
Allows you to add custom vocabulary
It seamlessly integrates with Zapier, Zoom, and Adobe Premiere
Highly secure—ISO-certified security
Provides powerful, accurate, and time-coded in-built search facilities
Pricing
Trint has a pay-as-you-go plan that charges $15/hour. The subscription plans start from $40/month.
Temi
If you want to convert MP3-to-text online in under 5 minutes, Temi is your go-to AI-based automated transcription software.
Upload your mp3 file to the software, and it creates a 90-95% accurate, editable transcript in just five minutes. You can save and export this transcript in any format you desire.
Features
Automated transcription using advanced speech recognition
Timestamps and speaker labels
In-app transcript editor
Export transcripts in various formats (TXT, DOCX, PDF, etc.)
Support for various accents and dialects
Pricing
You can convert one file in under 45 minutes for free in Temi and create additional transcripts for $0.25 per minute.
Top hybrid MP3 audio-to-text converter tools
Hybrid MP3 audio-to-text converter tools offer both manual transcription and automated transcription services.
Here are the top hybrid MP3-to-text converter tools in our list:
Rev
Rev is an MP3-to-text converter that offers its users both human and automated transcription services s.
While Rev's human transcribers can produce 99% accurate transcripts in under a day, its automated transcription tool allows you to generate 90% accurate transcripts faster.
Features
90+ accurate automatic transcription at affordable rates
Human transcription services offer 99% accuracy
Integrates with popular platforms like Zoom and Dropbox
Allows you to add speaker names and timestamps
Supports multiple languages
Download the transcript in any desired format—DOCX, PDF, SRT, VTT, etc.
Free interactive editor to customize transcripts
Pricing
Rev charges $1.25/min for human transcription and $0.25/min for automatic transcription. Rev also offers the AI-powered MP3 audio-to-text converter online, free for the first 45 minutes.
HappyScribe
HappyScribe is a comprehensive transcription platform providing automated and human transcription services.
Features
Automatic transcription software generates an 85% accurate transcript in 5 minutes
Guaranteed accuracy of 99% for human transcription services
Supports over 60+ languages
In-app transcript editor with timestamps
Speaker identification
Export transcripts in 11 formats, including .txt, .srt, and .doc.
Pricing
HappyScribe charges $0.20/min for automated transcription and $1.95/min for human transcription.
Scribie
Scribie is an MP3-to-text converter that offers both automated and human-assisted transcription. The platform focuses on confidentiality and security and offers 100% accurate transcripts and free re-reviews.
Features
Guarantees 100% accuracy
Provides an in-app transcript editor
Timestamps and speaker identification
Allows users to download transcripts in several formats—DOCX, PDF, SRT, VTT, etc.
Free re-reviews to ensure quality
Pricing
Scribie charges $0.10/min for automated transcription; human transcription service starts from $0.80/min.
Wrapping up
There you have it—the top 10 MP3-to-text converter tools, categorized based on their service mode.
GMR Transcription and TranscriptionStar deliver 99% accurate human-generated transcripts in a day or two. Automated tools like Fireflies create 90% accurate transcripts in just minutes at half the price without compromising security. Tools like Rev and HappyScribe strive to bring the best from both worlds.
The choice is yours, and whether you're on a budget or willing to splurge, there's always an option. So take your pick from our list, and start transcribing those MP3 files like a pro!