Got a voice full of ideas and an iPhone that never leaves your side?  It's time to transform those rambling voice memos into precious written treasures!
This blog will guide you on how to transcribe voice memos on iPhone in 3 different ways.
Whether you're an entrepreneur saving ideas on the fly or simply someone who prefers text over audio, this is for you. Read on!
How to transcribe iPhone voice memos

Do you face similar challenges or want to avoid this?
Transcribe and store your voice memos as text documents. It frees up space and also makes it easier to share and collaborate.
You can transcribe voice memos on iPhone in 3 different ways:
Transcribe your voice memos manually
Hire a professional transcriber
Use third-party apps or AI tools
Can't wait to start transcribing your voice memos? Let Fireflies transcribe those knowledge treasures and document them automatically for you.
Try Fireflies for free today!
1. Transcribe your voice memos manually
Manually transcribing iPhone voice memos is a straightforward process.
Play the voice memo and type each word spoken onto a Word document as you listen.
Once you've transcribed the voice memo, proofread, make necessary changes, and save the document under a relevant name.
Pros
Highly accurate.
You can customize the transcript in any desired format.
Zero expense—all you need is patience and a Word document.
Catch every nuance and dialect accurately.
Cons
Highly time-consuming and tiring.
Not a feasible option for lengthy voice memos.
💡
Tired of juggling voice memos and transcription? Skip the hassle and use Siri to transform your quick thoughts into text notes. Just say, "Siri, take note of this," and speak your thoughts out loud! You may access these scribbles on the Notes on your iPhone anytime.
2. Hire a professional transcriber
Hire freelance transcribers from popular platforms like Fiverr, LinkedIn, etc., or collaborate with reliable transcription companies to transcribe your voice memos.
Within the stipulated time and price, these service providers will deliver accurate transcriptions of your voice memos.
Pros
Guaranteed accuracy.
Delivers output in any desired format and file type.
Creates transcripts without filtering out nuances and filler words.
Identifies and eliminates background noise.
Detect accents or dialects accurately.
Cons
Relatively high turnaround time.
Expensive, a professional transcriber charges around $1.5 to $3 per minute.
Not 100% private, as this gives a second person access to the information in your voice memo.
💡

Fireflies Tip

Tired of Siri's transcription mishaps and pricey human transcribers? Use Fireflies to get accurate transcripts in a snap without emptying your wallet or losing your sanity.
3. Use third-party apps
Want to transcribe iPhone voice memos without breaking a single drop of sweat? Use third-party AI transcription tools like Fireflies.
Simply upload your voice memo to the AI app to get its transcription in seconds.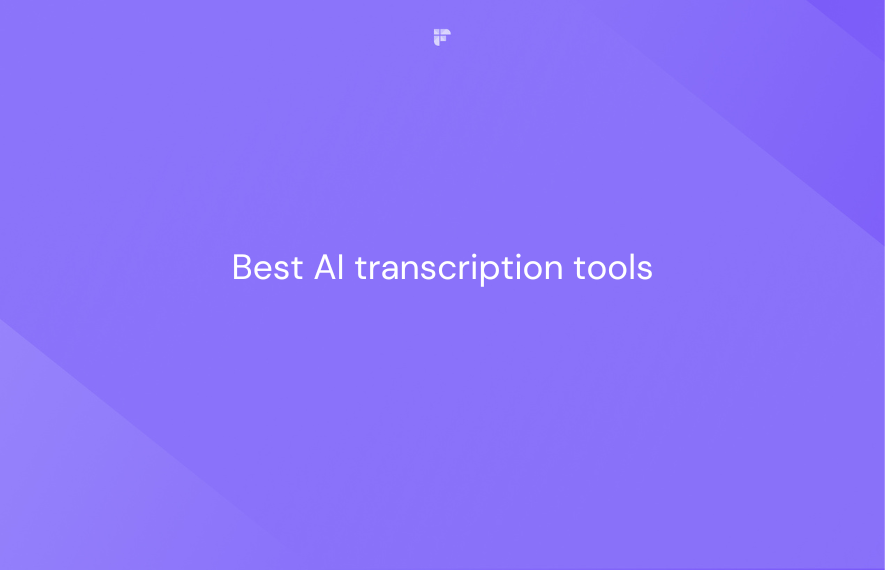 Pros
Fast turnaround time.
Easy to use.
Affordable compared to human transcription services.
Secure since you need not share your recording with another person, like when using human transcription services.
Cons
Does not work offline.
May not be as accurate as human transcription services.
Why use Fireflies to transcribe iPhone voice memos
Fireflies is an AI-powered transcription tool that automatically transcribes, summarizes, and analyzes your voice memos with over 90% accuracy.
Simply sign into Fireflies and upload the voice memo in the Fireflies Upload section.

Fireflies will transcribe and summarize your voice memo in minutes, depending on the recording's length and send an email notification about the same.
You can find the record of your transcribed memos in Fireflies Notebook.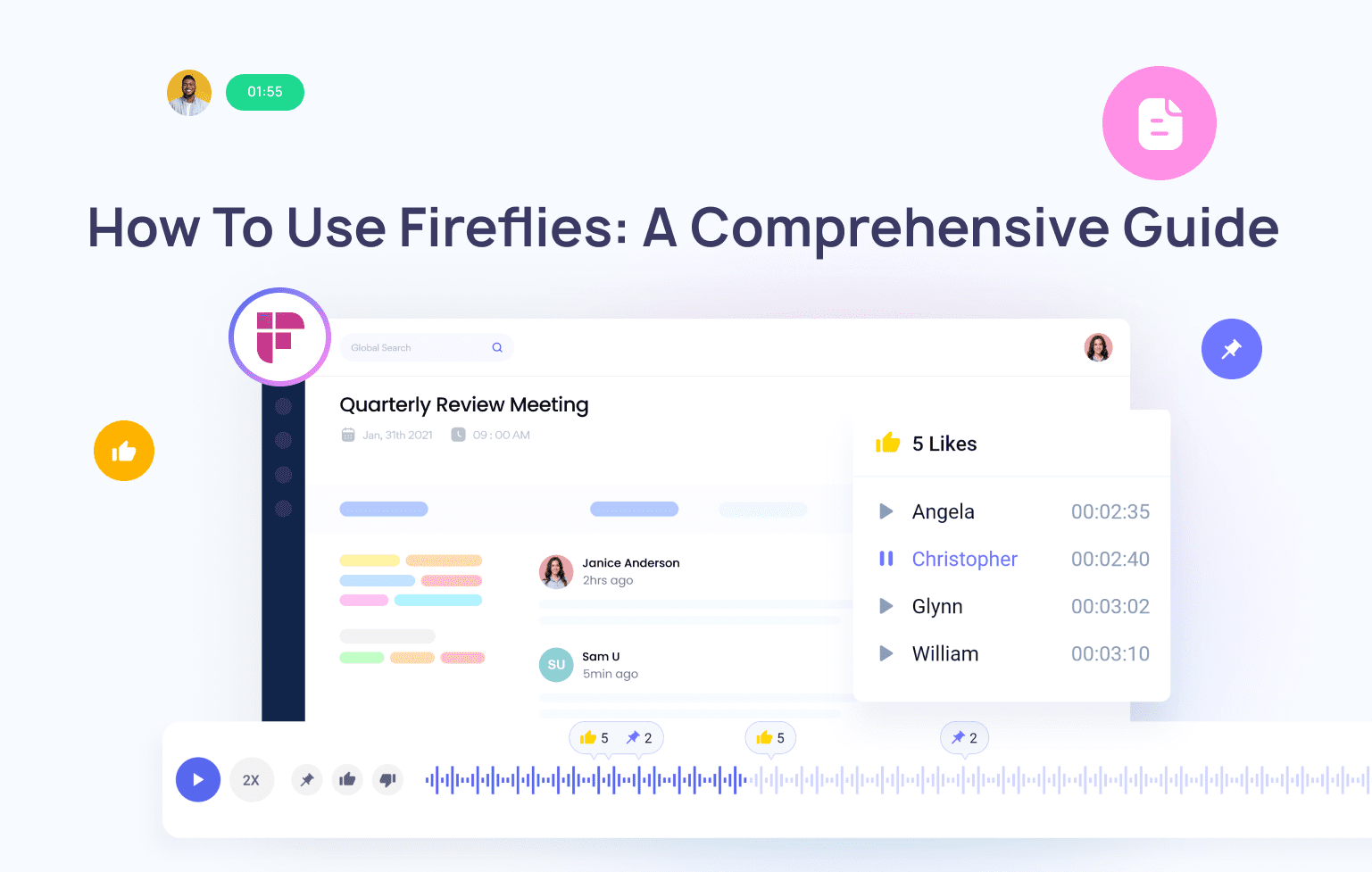 Here are a few reasons that make Fireflies the ideal option to transcribe your voice memos:
1. High accuracy, easy to use, and faster turnaround time

Fireflies creates 90%+ accurate transcripts with timestamps within just a few minutes, depending on the length of the recording.
Also, it's extremely easy to use. All you need to do is upload your voice memo into Fireflies, and the AI notetaker will do the rest.
2. Supports multiple formats
Fireflies can read and transcribe voice memos in different formats—MP3, MP4, WAV, and M4A.
Also, you can download the transcribed file in 5 formats—PDF, DOCX, SRT, VTT, and JSON.
3. Offers in-app text editors and other collaboration features

Fireflies offers an easy-to-use in-app text editor that allows you to review and edit transcripts.
Also, Fireflies offers various collaboration features like:
Threads—annotate the transcript and leave markers on the transcript with pins and likes.
Soundbites—create short clips of important parts of your voice memos.
Playlist—create a Playlist with a collection of voice notes.
It also integrates with around 50 popular apps, including storage and collaboration apps like Notion, Dropbox, Slack, and Box.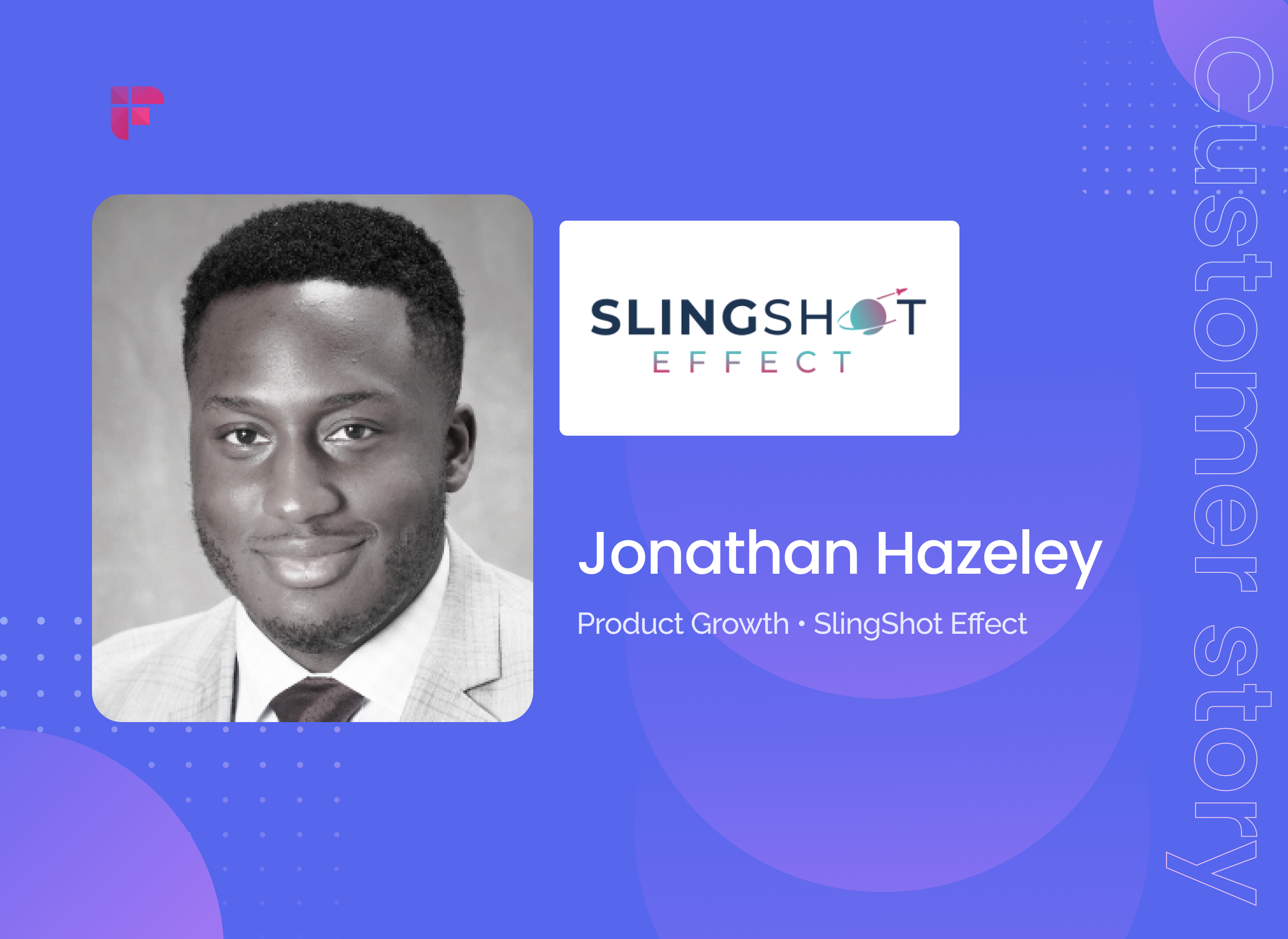 4. Offers multi-language support
Fireflies can identify and create transcripts in 33+ languages, including English, French, Spanish, Chinese, and Arabic.
It can also detect 3 different English accents: US, UK, and Australian.
5. Provides Chatbot assistance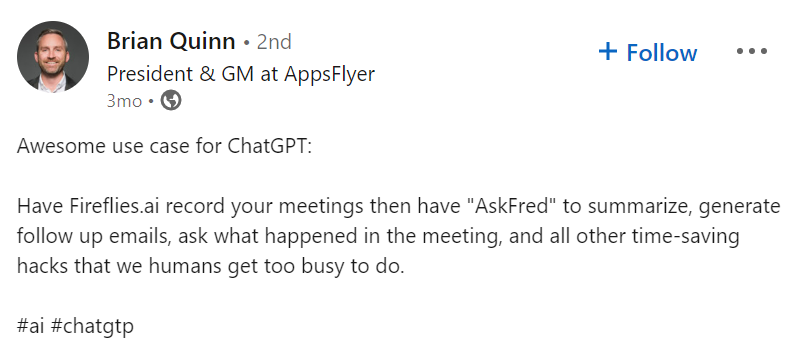 Fireflies offers chatbot assistance with its AskFred bot.
Simply ask AskFred any questions you have about the content in the voice memo, and the bot will answer your question in just seconds.
It can also automatically develop other forms of content, like social media posts, emails, blog posts, etc., from your voice notes.
6. Guarantees security and data privacy

Fireflies is GDPR and SOC 2 Type II compliant. Its database is housed in a Virtual Private Cloud with AWS, and the servers are hosted on Google Cloud.
Also, all of your data in AWS S3 is completely encrypted both at rest and during transit. This ensures the privacy of your voice data because no one can access your recordings, unlike manual transcribers, who need to listen to your audio file to create transcripts.
7. Highly cost-effective
Fireflies offers a free plan with up to three transcription credits and 800 minutes of storage per user at zero cost.
If you need to transcribe multiple voice memos, get more transcription and storage credits at just $10/seat/month, billed annually—which is still cheaper than any other transcription software or service provider.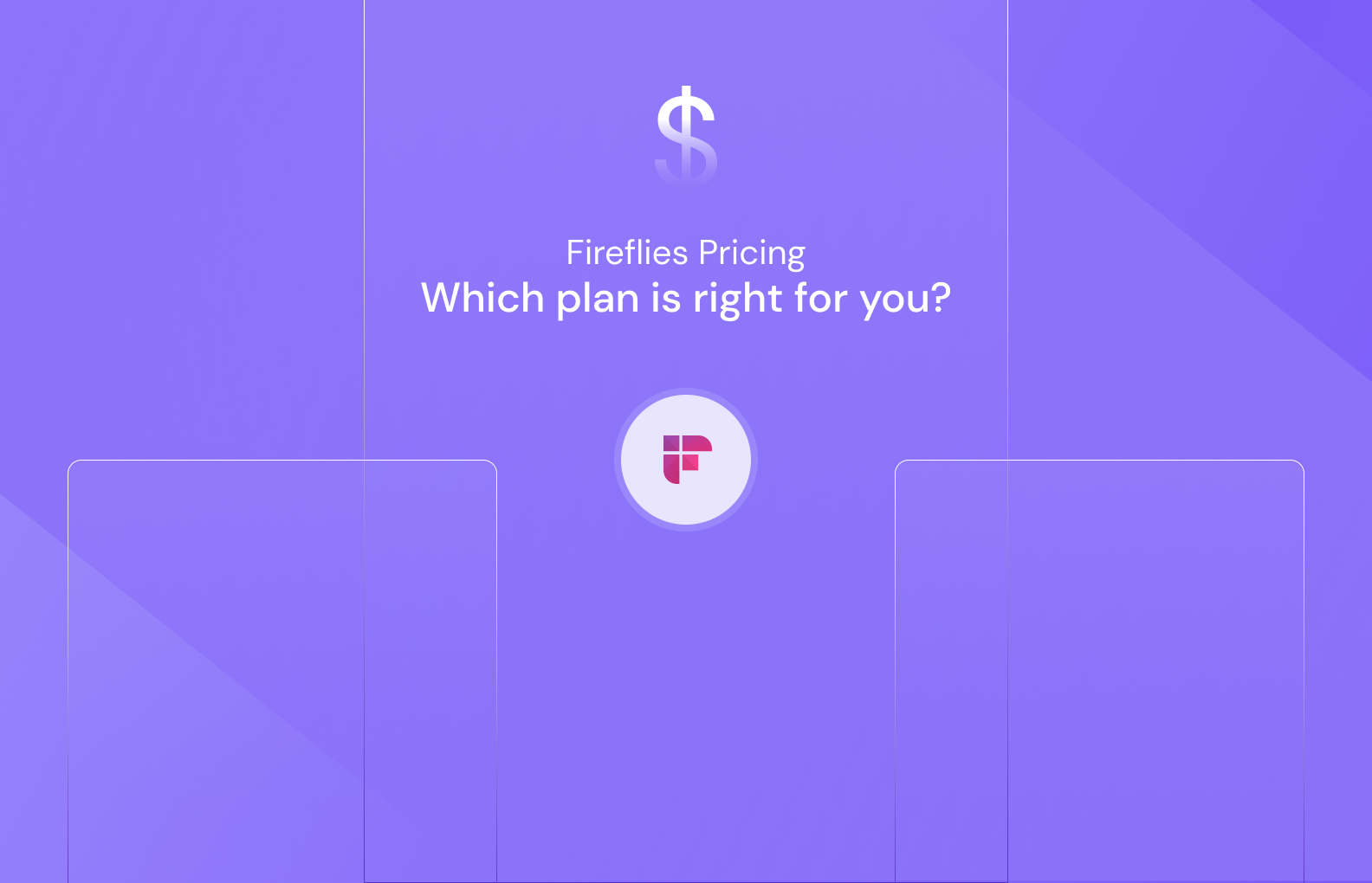 8.  Offers advanced search capabilities
Fireflies has global search capabilities that enable you to find any information from any voice memo transcripts within seconds.
On top of it, Fireflies also offers an advanced Smart Search feature that allows you to filter out important information shared in the voice memo in a few seconds.
If you're keen on listening to the audio, it also lets you control the playback speed in 5 levels—1x, 1.25x, 1.5x, 1.75x, and 2x.
Final note,
There it is, the 3 ways you can transcribe voice memos on iPhone.
Professional transcribers provide flawless transcripts but at a high cost. Manual transcription is free but time-consuming for longer clips. Alternatively, AI tools like Fireflies offer affordable and quick transcription with additional productivity-enhancing features and integrations.
Go ahead and choose the method that suits your needs and budget. Happy transcribing!
Read Next: