Business transcription services are becoming increasingly popular, and it's not hard to see why.
According to a report, the business transcription industry is valued at $2.95 billion and growing at a CAGR of 14.7%. More businesses are turning to professional transcription services to help them create accurate and detailed records of important meetings, recordings, and events.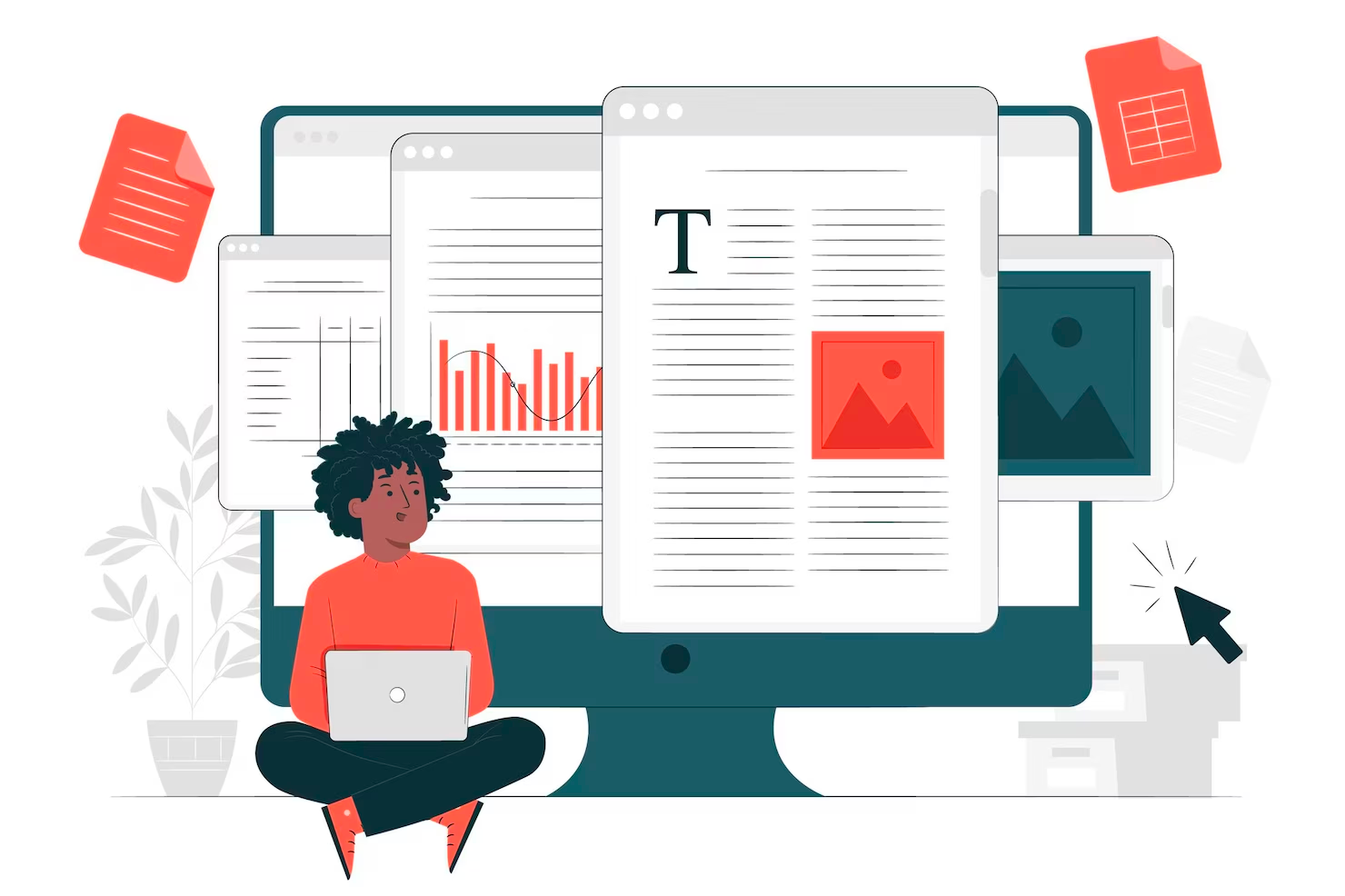 But how do you choose the right one? Especially with so many options available?
Read this blog to find out.
What are business transcription services?
Business transcription services enable you to convert speech to text. These services are useful for business meetings, podcasts, videos, voice memos, webinars, seminars, interviews, and more.
With these services, you can create accurate and searchable records perfect for internal communication, training, legal documentation, or keeping track of important information.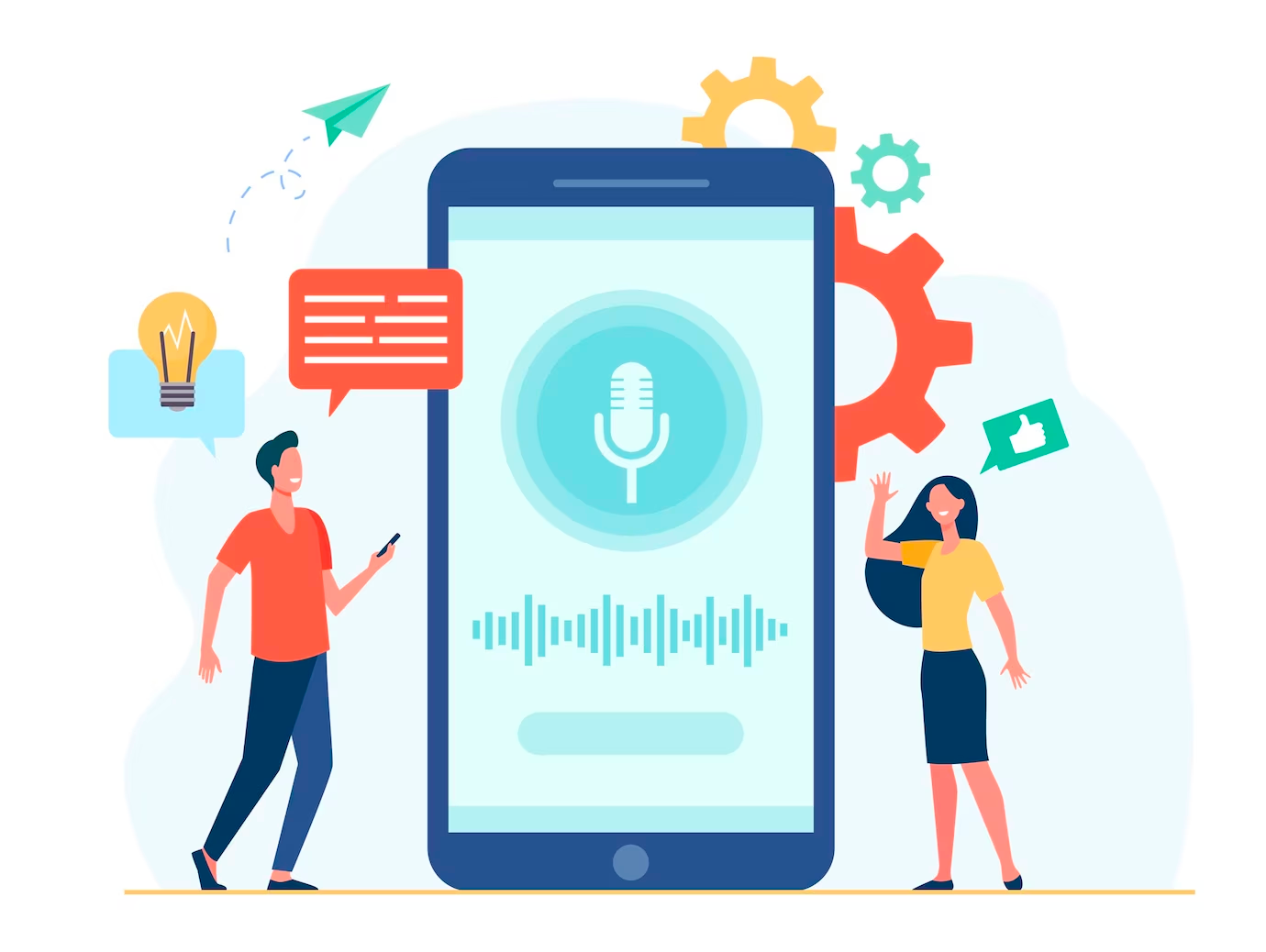 Professional transcriptionists or AI transcription tools work behind the scenes to ensure you get top-notch transcriptions with minimal errors.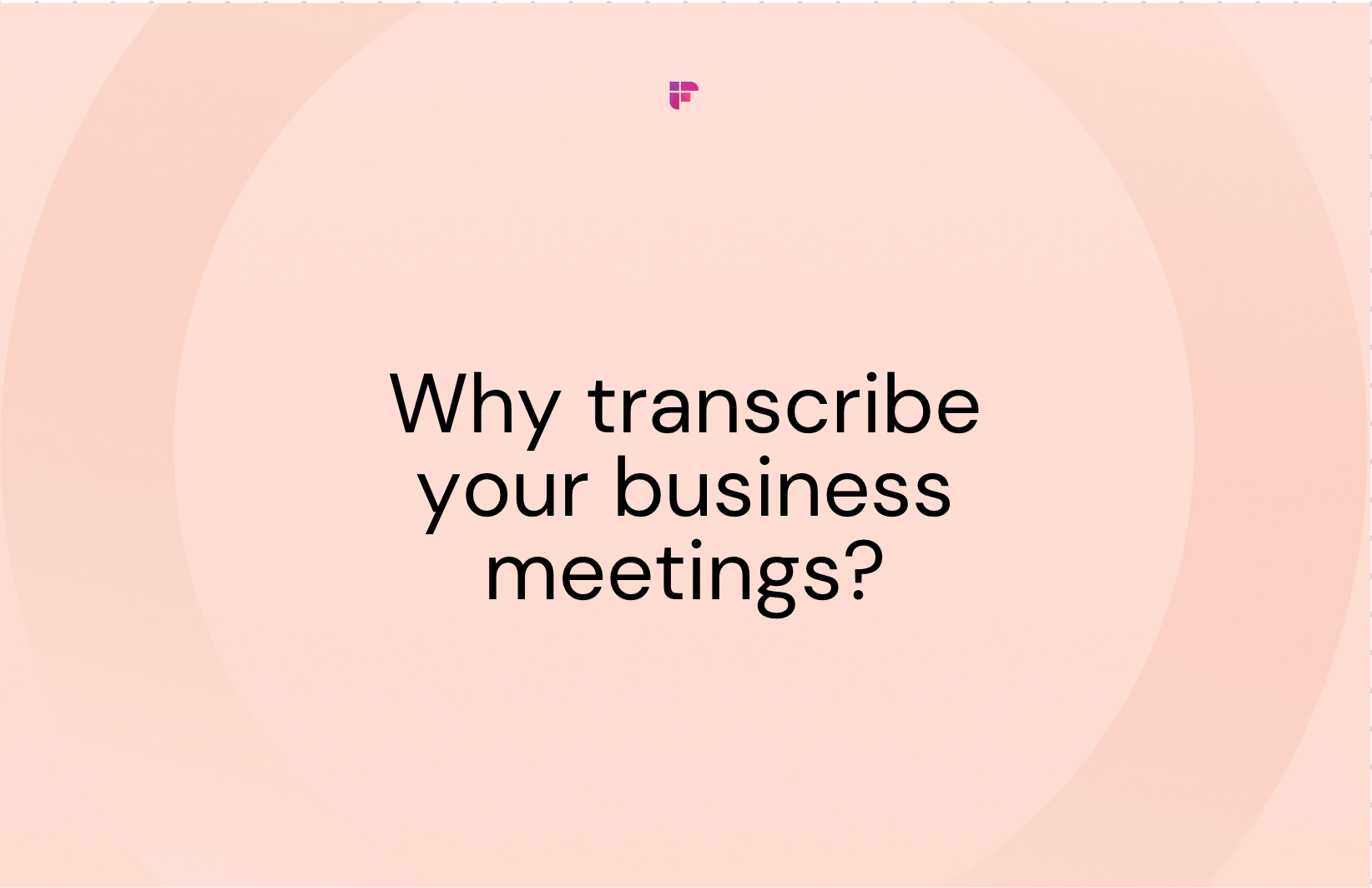 Why do businesses need transcription services?
Accurate record-keeping
Time and resource savings
Improved collaboration and communication
Improved accessibility
Accurate record-keeping
From daily meetings to webinars, businesses deal with a lot of voice information. Transcribing all this data helps maintain accurate records for future referencing, analysis, or compliance.
You can avoid misunderstandings, errors, or future disputes with a written record of all conversations.
Time and resource savings
Manually transcribing audio content is tedious and time-consuming. It's not just about typing what is said; you need special skills and equipment to maintain accuracy. For businesses, this means either hiring and training people to do it, buying expensive equipment and software, or outsourcing to freelancers.
Transcription services help businesses save time and money by automating the transcription process. They provide fast and reliable transcripts which everyone can access online. They also handle different languages, accents, formats, and quality levels.
Improved collaboration and communication
Businesses often share information and insights with their teams, clients, partners, or stakeholders. Transcription services help improve collaboration and communication by making spoken content more accessible, searchable, and shareable.
It lets you distribute and disseminate transcripts via email, cloud, or social media. You can also search for keywords, topics, or speakers within the transcripts and discover the necessary information in a snap.
Also, reading a transcript and listening to the audio can help some individuals better understand and retain the information. This can be especially useful for complex or technical topics.
Improved accessibility
Businesses need to cater to the needs and preferences of their diverse audiences, such as customers, employees, or investors.
Transcription services can help businesses improve accessibility by making spoken content more inclusive and user-friendly.
By providing transcripts of meetings, presentations, webinars, and other audio or video content, people with hearing impairments can access the same information as their hearing counterparts. Additionally, you can translate the transcript into multiple languages to make it easier for non-native speakers to understand and engage with the content.
Top 5 business transcription services providers
Fireflies
GoTranscript
Way With Words
TranscribeMe
TranscriptionServices
Fireflies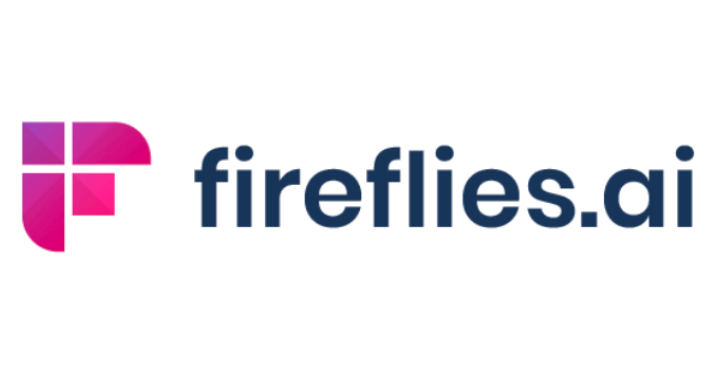 Fireflies is an AI-powered business transcription software that integrates with popular video conferencing tools like Zoom, Google Meet, Microsoft Teams, etc. It automatically records, transcribes, analyzes, and summarizes online business meetings.
You can also upload audio and video files and get an accurate transcript within minutes based on your file size. Fireflies provides the fastest and the most reliable business transcription software at an affordable price.
Some features of Fireflies' are:
Seamless integration with video conferencing platforms and various CRMs, project management, and business apps
Creates AI Super Summaries for all your transcripts, so you don't have to listen to the audio or read the entire transcript
Supports multi-language transcription in over 32+ languages and accents
A secure and searchable database of meetings and other transcripts
Transcription accuracy of over 90%
Provides advanced encryption and security for all your business conversations (It is SOC 2 Type 2 and GDPR compliant)
Ability to edit the transcript while listening to the recording
AI-generated Smart Search filters to review meetings in minutes
Pricing: Fireflies does not charge for transcription by the minute since it is completely automated. It has a subscription plan. Pro and above plans have unlimited transcription credits, allowing you to transcribe any number of meetings or audio files.
Fireflies has four plans: Freemium, Pro, Business, and Enterprise. You can access all business plan features for free for a week by signing up for a free trial.
The Pro plan is $10/seat/month, and the Business plan is $19/seat/month.

GoTranscript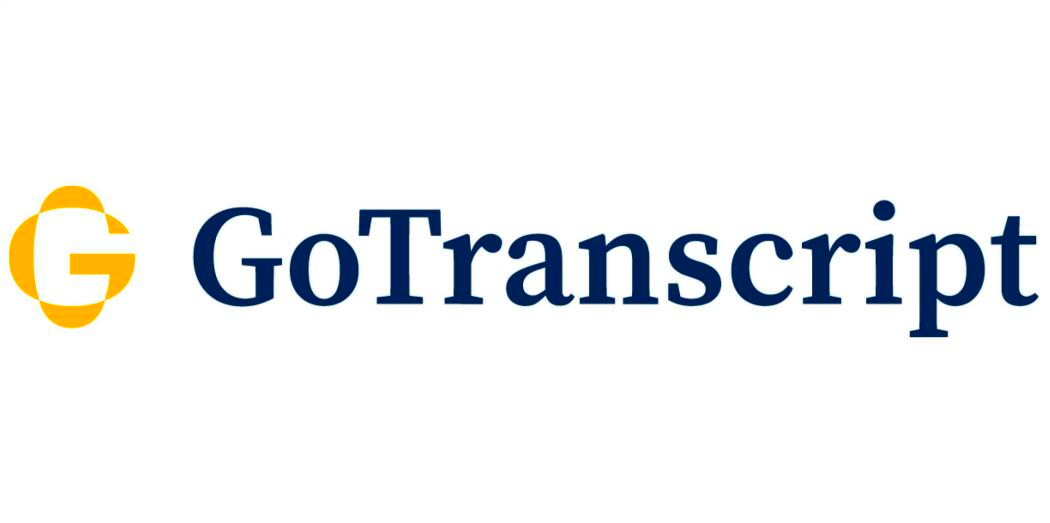 Gotranscript is a web-based transcription and translation company that offers 100% human-generated business transcription services. It has a global team of professional transcriptionists who can handle different languages, accents, formats, and quality levels.
Here are some of GoTranscript's features:
Easy online ordering and payment system
Promises almost 100% accuracy
Fast turnaround time from 6 hours at a premium pricing
Secure and confidential data processing
Dedicated customer support team
Free speaker identification and timestamps
Free transcript editing and proofreading
Transcript translations in different languages
Flexible pricing options depending on the turnaround time
Pricing: Starts from $0.84/minute for a turnaround time of 5 days. You'll have to pay more to receive your transcript early.
Way With Words

Way With Words is an international audio-to-text services and solutions company that only provides business transcription services for English. It offers human-powered transcription to thousands of businesses worldwide, along with captioning, and proofreading services.
Some of Way With Words' features are:
Customized transcription solutions for different industries and purposes
Secure and encrypted file upload
Responsive and helpful customer service
Free trial and quote option
High-quality transcripts with 99%+ accuracy
Multiple file formats and delivery options
Pricing: The price of Way With Words' transcription service varies on multiple factors, including the length, quality, and complexity of the audio or video file, the turnaround time, and additional requirements.
TranscribeMe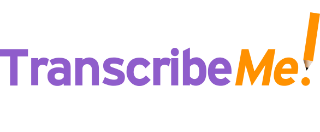 TranscribeMe is a technology-enabled transcription service that combines human expertise and artificial intelligence. It has a strong network of transcriptionists who can transcribe audio or video files in over 50 languages.
Some of TranscribeMe's features are:
User-friendly web portal and mobile app
Human-edited transcription with 99% accuracy
Affordable AI-powered transcription with a faster turnaround time
Secure and compliant data handling
Dedicated account manager and support team
Verbatim transcription is available at an additional cost
Flexible pricing plans as per requirement
Pricing: Human-edited transcription starts at $0.79/minute and goes up to $2/minute for verbatim transcription. AI-powered transcription starts at $0.07/min.
TranscriptionServices

TranscriptionServices is a US-based business transcription service offering human-generated transcripts for audio or video content in English. It has a team of experienced transcriptionists who can transcribe in English with high accuracy and quality.
Some features of TranscriptionServices' are:
Set flat rates for per-minute transcription
Simple online ordering and payment process
Confidential and secure data protection
Free speaker identification and timestamps
Free sample transcription for over 5 hours of audio
Pricing: First draft transcripts for $1/minute with a turnaround time of 3 days. More accurate final draft transcripts for $1.5/minute with a turnaround time of 5 days.
Final thoughts
As we part ways with a newfound appreciation for business transcription, it's time to embrace it to break down barriers and open doors to knowledge for all. Remember, it's not just about transcribing words; it's about empowering people, fostering collaboration, and creating an environment where everyone can thrive.
So go forth, choose the best business transcription services, and let it be your guide to a more accessible and engaging world.