HIPAA-Compliant
AI Meeting Assistant
Fireflies helps doctors and healthcare organizations transcribe, summarize, search, and analyze clinical conversations.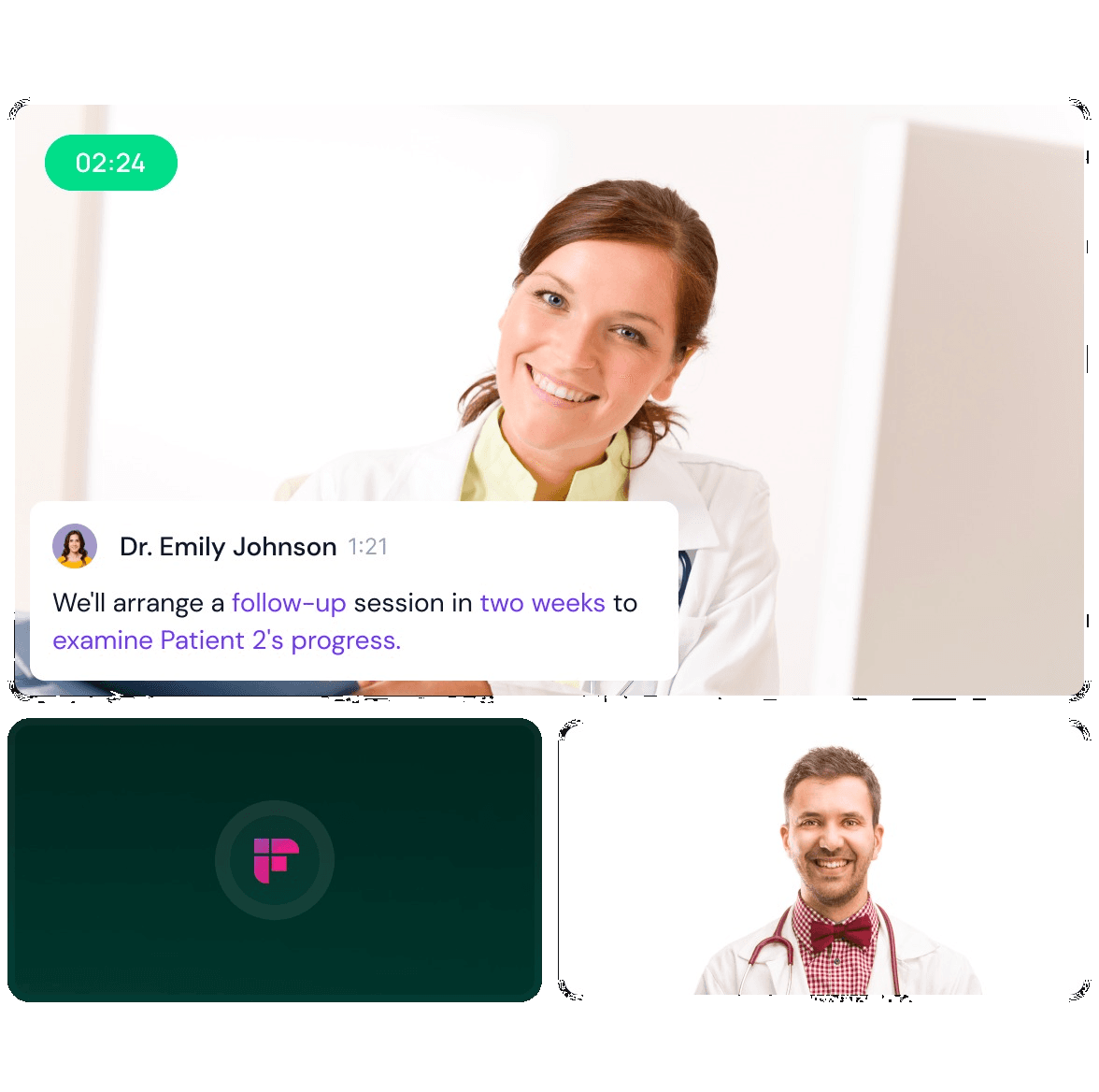 Securely capture and
manage sensitive consultation data
Ideal for healthcare organizations looking to improve patient care, reduce
practitioner burnout, and save time on clinical documentation.
We have signed BAAs with our vendors, prohibiting them from using patients' Electronic Protected Health Information (ePHI) for AI training and storing it on their servers.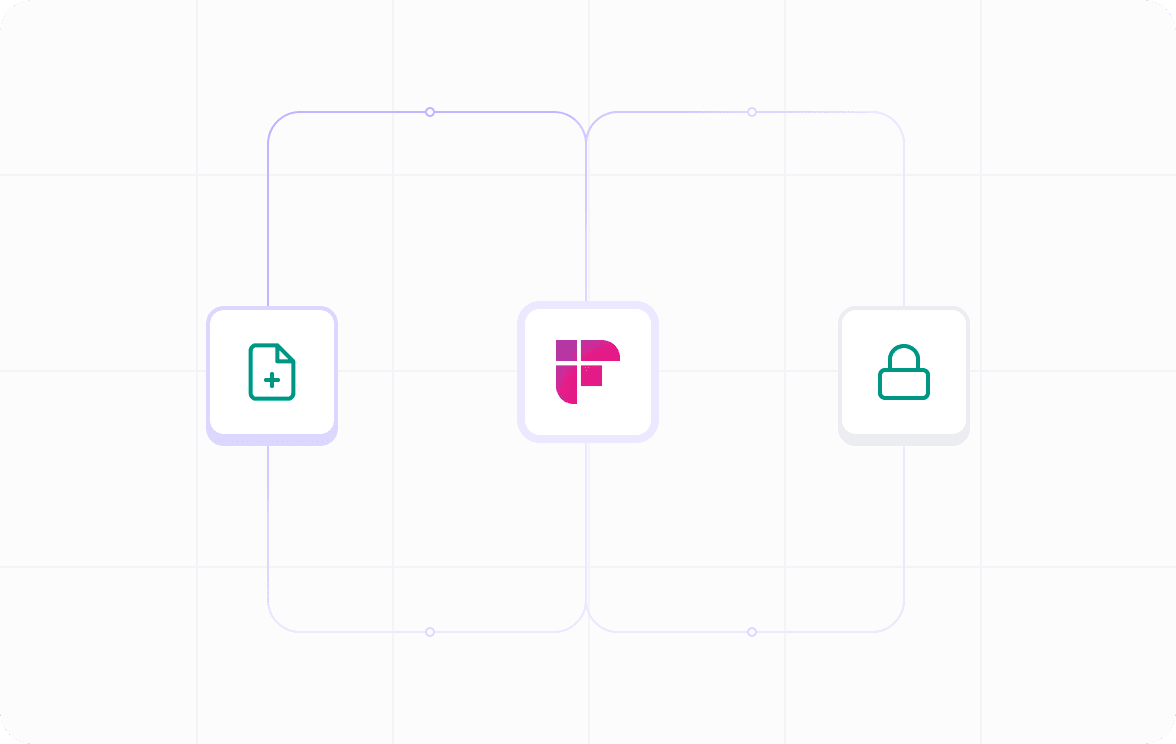 Approach to security and privacy
Security and customer privacy is our priority at every step of the engineering process.Learn more
256-bit AES and 256-bit SSL/TLS encryption

Security logging, uptime monitoring, and system availability metrics.

Best coding practices focused on the OWASP Top Ten.

Penetration tests by security experts.

Impact assessment.

SOC 2 Type II
SOC for Service Organizations

Business Associate Agreement
Business Associate Agreement for HIPAA Compliance

GDPR
General Data Protection Regulation

HIPAA Compliant
HIPAA for healthcare organizations
Automate your clinical notes
Transcribe patient consultations, generate actionable notes, extract insights
using GPT-4, and effortlessly integrates with other apps.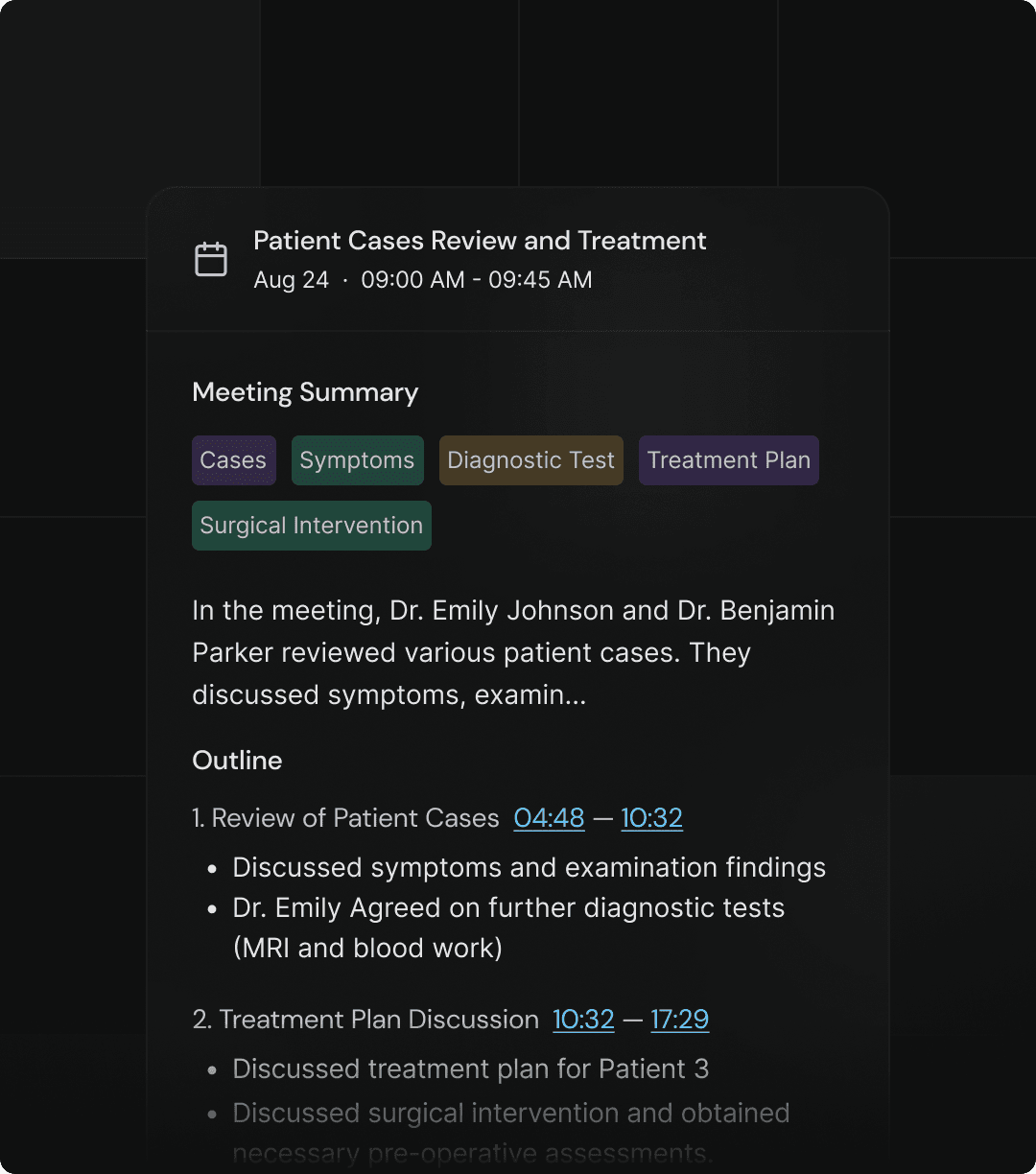 Accurate clinical notes
Accurately transcribe all patient consultations and turn them into actionable notes in minutes. Get the most comprehensible consultation summaries, including an overview and time-stamped, clickable outline.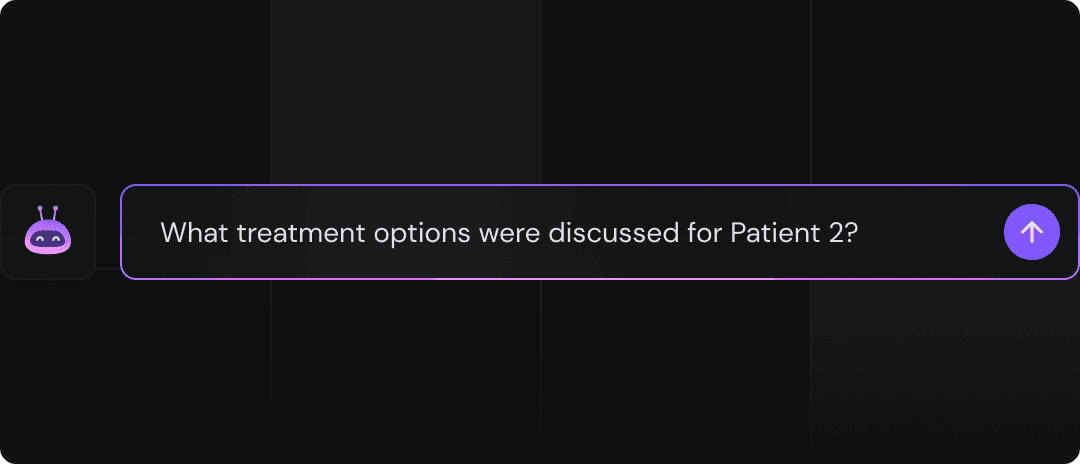 Extract insights in minutes
Use GPT-4 powered AskFred to ask questions about the consultation, generate follow-up appointment emails, and much more.

Integrate with workflows
Fireflies comes out-of-the-box with integrations to all the major video-conferencing platforms. Use Zapier or our API to send transcripts and notes to EHR systems.
Be more present. Let Fireflies take notes
The Fireflies HIPAA Compliant version is available on request.