A central place for


all your voice conversations

Fireflies makes it easy to record, transcribe, and organize all your team's meetings in one place. Whether it's important sales calls, recruiting interviews, or team meetings, we've got you covered.
No need to worry about note-taking

Easily share recaps & transcripts afterwards

Tune into what your customers, candidates and team are actually saying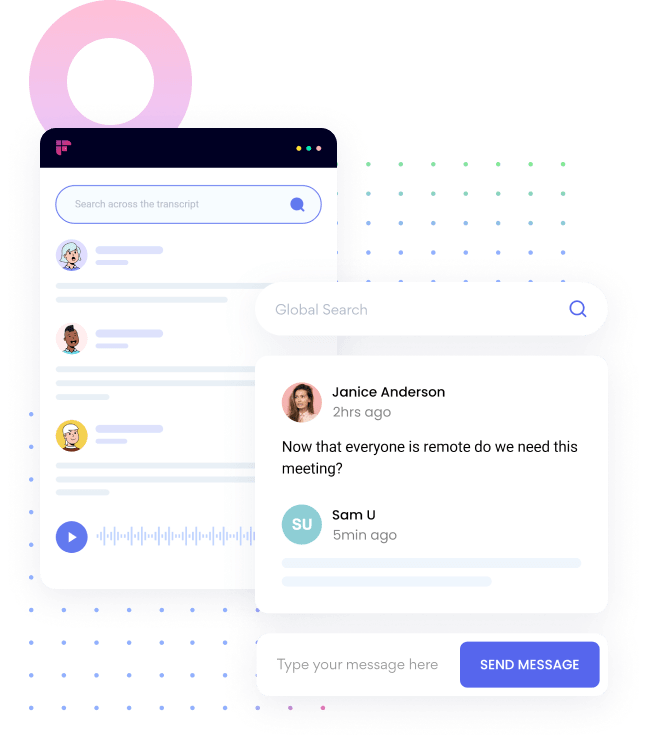 Auto-log notes & transcripts in your CRM

Push recaps to Slack, Dropbox, and other productivity apps

Transcribe audio files from any source using in-app upload, Zapier, or our API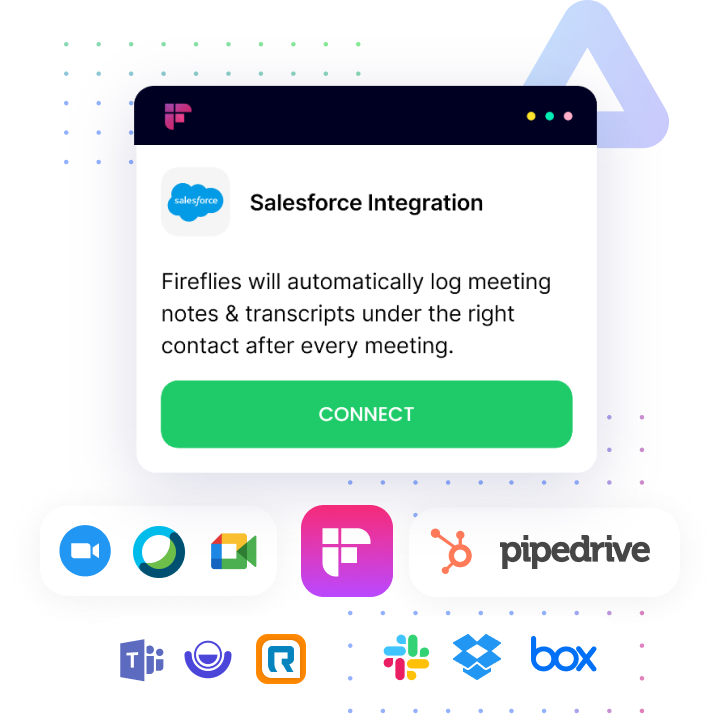 Leave comments & flag important parts of calls

Reduce the need for repeat meetings

Help onboard & coach teammates at 2x the speed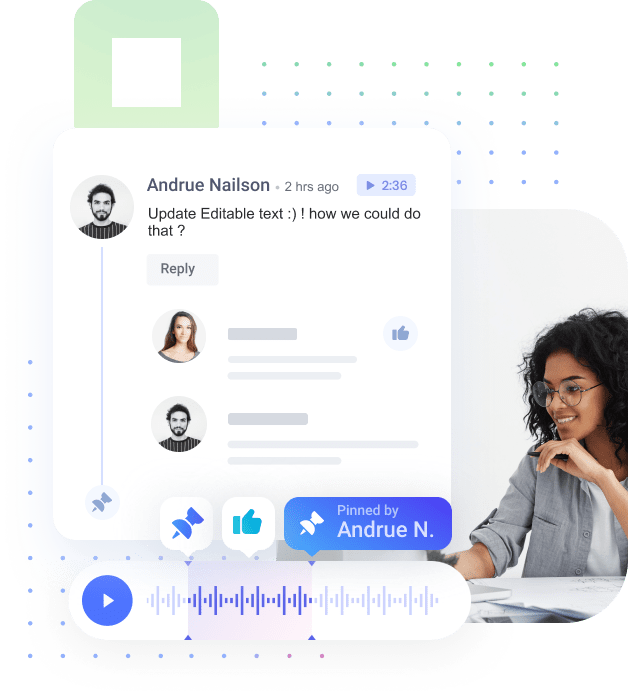 Fireflies brings together
the
voice

of your organization

Fireflies unlocks a goldmine of information buried inside conversations & meetings. This is the knowledge & insights you won't find in documents, spreadsheets, or emails.