What was the meeting takeaway from your last meeting?
Struggling to answer? Keep reading. This blog is for you.
We'll share seven essential takeaways every attendee should leave with, making meetings worth their time.
Before we do that, let's discuss:
What are meeting takeaways?
Meeting takeaways are the key information or insights you gain from attending a meeting, including action items, decisions, or commitments moving forward. These takeaways help everyone stay on track.
After the meeting, the takeaways are usually sent out in a meeting recap email to all attendees and anyone required to be in the loop.
💡
Automatically share accurate recaps after every meeting. Use Fireflies, your AI notetaker, that records, transcribes, summarizes, and analyzes your meetings.
Why are meeting takeaways important?
All too often, attendees leave without takeaways from a meeting, feeling confused, disengaged, and frustrated.
Perhaps your mind was wandering. You were doodling on your notepad and daydreaming about what you would have for lunch. Suddenly, the meeting ended, and you were left wondering what the point was.
Meetings can be valuable only if attendees leave with clear takeaways and actionable steps.
Here are the top reasons why meeting takeaways are important:
They hold people accountable for their commitments and provide a reference point for tracking progress.
They serve as a reminder of the discussion and what each person is responsible for, helping the team move forward toward their goals.
Improve overall communication and make meetings more efficient and engaging, serving as an influential gauge of the meeting's success.
Seven meeting takeaways attendees should leave with
Now that we've discussed meeting takeaways and why they're essential, it's time to dive straight into the seven key takeaways that every attendee should leave with:
Get information about relevant topics
Meet new people
Discover ways to get involved and make an impact
Stay connected with the team and its progress
Learn about new ideas and concepts
Get the answers you need to move forward
Date and time for the next meeting or event
1. Get information about relevant topics
Companies lose an average of $62.4 million annually due to communication mistakes. Therefore, communicating effectively, so everyone has the right information is the number one meeting takeaway.
This information can be anything from a slight organizational change to a significant overhaul in business operations. Use meetings to address potential roadblocks or uncertainties.
2. Meet new people
According to a study, 69% of the respondents say "poor networking opportunities" is one of the biggest disadvantages of online meetings.
Whether you have online or offline meetings, building connections and establishing relationships is a critical meeting takeaway for professional growth.
You can network with new clients, employees from other teams, vendors, partners, or mentors. Arrange a meeting, get to know them well, and give them a chance to get to know you.
3. Discover ways to get involved and make an impact
Another great thing about meetings is learning about new projects, initiatives, and areas where you can help. There might be new areas where your skills and knowledge are useful. Ask questions and show a genuine interest in the discussion.
Figure out how to get more involved and make a real impact. See how you can jump into new projects, expand your skills and expertise, and grow professionally.
4. Stay connected with the team and its progress
According to a survey of 1,100 executives and 5,000 employees, only one in six feels strongly connected with their colleagues.
Using meetings to stay connected and build stronger relationships is a vital meeting takeaway.
During the meeting, individually engage with team members and discuss their current tasks, timeline, and progress. It allows the team to offer support and overcome obstacles together.
It also fosters a sense of team spirit and trust. Team members can celebrate each other's successes and address any challenges collectively.
5. Discuss new ideas and concepts
Not all meetings need to be about work. Some can be about learning something new.
Don't hesitate to discuss new ideas and thoughts with your team.   You or other team members can discuss ways to improve work efficiency, new or emerging trends, or interesting books or articles.
Brainstorming or expressing your thoughts builds camaraderie and can provide valuable insights and takeaways for the team to apply in their work.
You never know what new ideas or concepts you might discover as a takeaway from your meeting.
6. Get the answers you need to move forward
A psychological phenomenon, Pluralistic Ignorance, can lead people to avoid asking questions in meetings because they think they're the only ones who don't understand what's happening. This leads to a lack of participation and a failure to address critical issues.
Leaving the meeting with answers to your questions and doubts is a great meeting takeaway.
During every meeting, dedicate some time for Q&As and encourage your team members to ask questions and clear the air to avoid costly mistakes.

Be mindful of your communication style and do things that create a healthy meeting culture.
7. Date, time, and agenda for the next meeting or event
Mentioning the date and time for the next meeting is a heavily underrated and key meeting takeaway. Don't forget to mention the meeting agenda.
By sharing the meeting agenda, you give attendees a sneak peek of what's to come, empowering them to come prepared.
Tell them what topics you will discuss and what you expect from them. It keeps everyone focused and engaged during the meeting. It also shows that you value their time and commitments.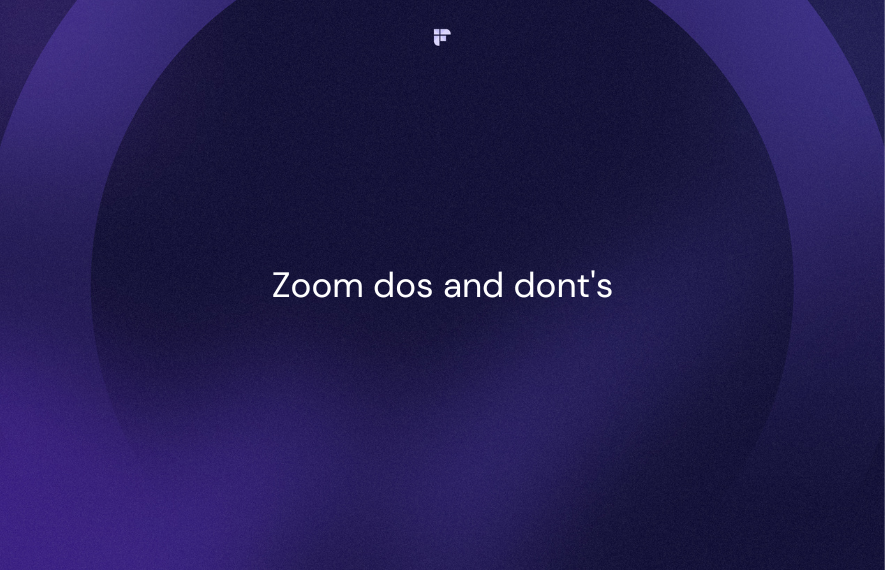 Examples of takeaways from a meeting

Here are a few examples of what meeting takeaways look like:
Example 1
You attend a meeting about a new project at work. Your takeaways can include:
Specific action items you need to complete.
The timeline for the project.
Who your team members are.
Example 2
You attend a networking event. Your takeaways might include:
The names and contact information of people you met.
The topics of conversation.
Follow-up actions.
Example 3
At a team brainstorming session, your meeting takeaways might include:
A list of ideas generated.
Action items to follow up.
The timeline for implementing the best ideas.
Example 4
At a performance review with your manager, your takeaways might include:
Feedback on your work.
Specific areas for improvement.
Action items to develop new skills or tackle new projects.
Example 5
At a project update meeting, your takeaways might include:
Progress reports from team members.
Potential roadblocks or challenges.
Action items to adjust the project plan or timeline if necessary.
Example 6
You attend a training session on a new software tool your company is implementing. Your meeting takeaways might include:
A list of relevant questions you have about the software.
The specific features you need to learn.
Best practices for using the tool effectively.
Example 7
You attend a work community meeting to learn about initiatives and how you can get involved. The takeaways might include:
A list of upcoming events.
Volunteer opportunities.
Contact information for the organizers.
Best way to share meeting takeaways
A good way to share meeting takeaways is through a meeting recap email.
It should include the attendees' names, roles and responsibilities, meeting agendas, key takeaways, relevant attachments, and additional bits of information.
But it's best to automate the entire process with an AI notetaker like Fireflies. That's because when you automate meeting summaries and note-taking, you can focus on the conversations, have a single source of truth, and create action items, so everyone is on the same page.
Here's a snapshot of Fireflies' meeting recaps:
The AI Super Summaries by Fireflies includes everything a  meeting recap should have:
It includes all the keywords mentioned during the call.
A few paragraphs that provide a gist of the meeting, so you don't have to skim through the entire transcription.
Meeting outline with specific clickable timestamps so you can quickly jump to that section of the transcript and review meeting in minutes.
It also has human-like shorthand bullet points for a quick overview.
A list of potential action items and follow-ups for the team.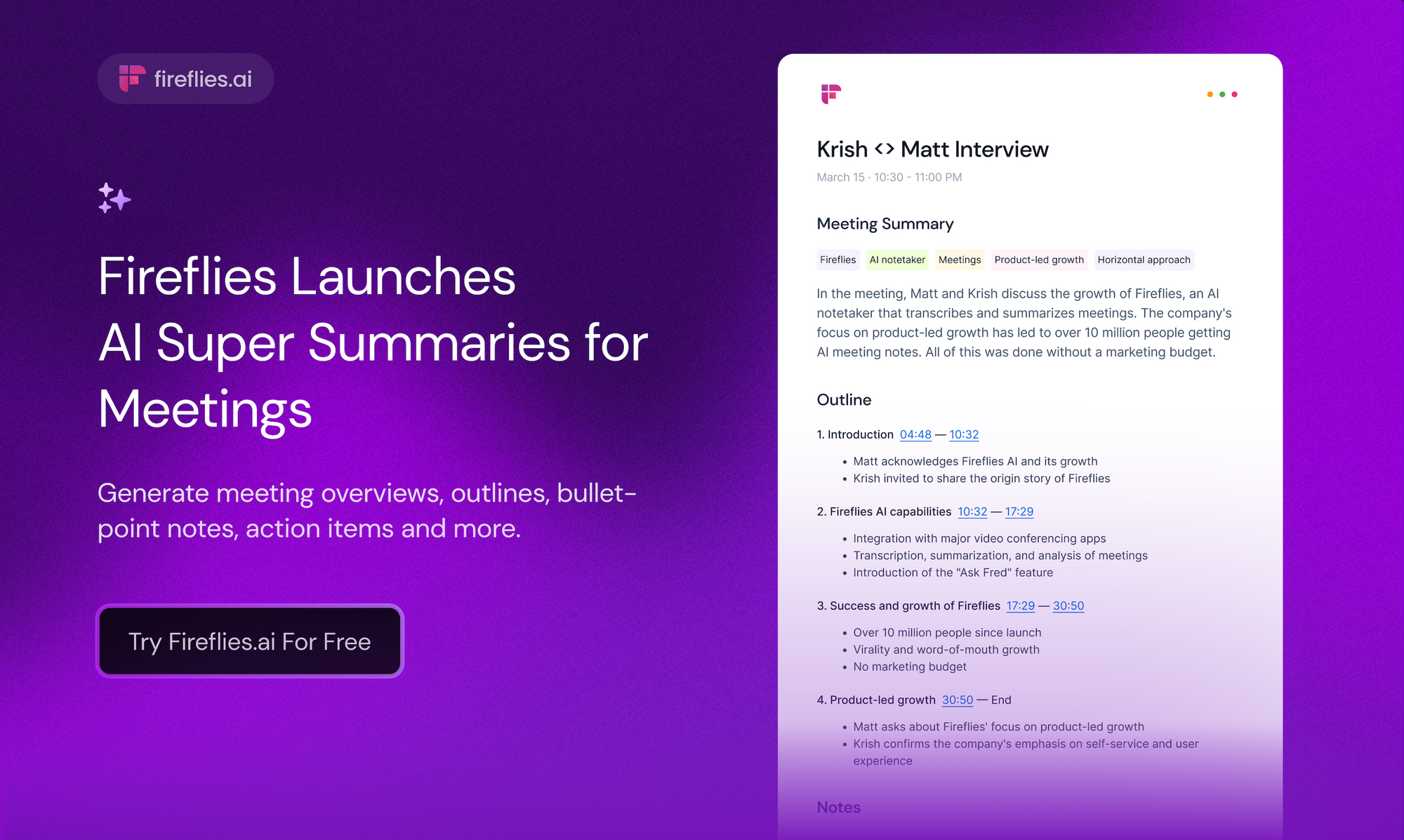 With Fireflies, you get not only the best AI meeting summary but also your meeting recording and transcription that you can search and share with participants, team members, and other stakeholders.
In other words, with Fireflies AI notetaker onboard, you will never have to take manual meeting notes again.
To learn about how to invite Fireflies notetaker to your meetings, read: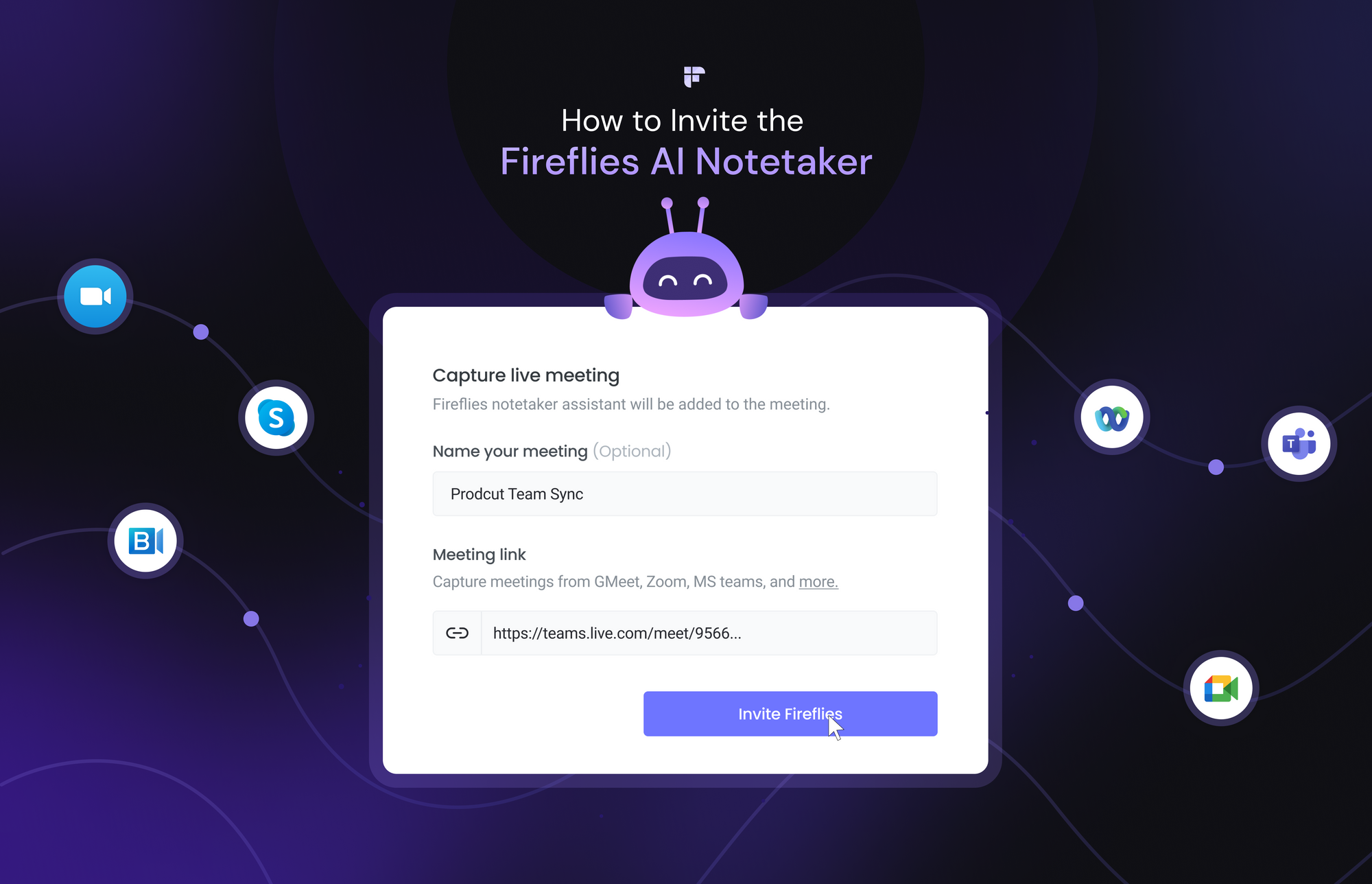 So, what are the takeaways from this blog?
Number one—meeting takeaways ensure meetings are not a time sink. But just having them is also not enough.
Meeting takeaways must be clear, concise, and actionable. Everyone must understand what is expected of them.
When creating meeting takeaways, use simple language, provide specific details, and leave no room for ambiguity.
Your meeting takeaways should have deadlines, responsibilities, and any relevant context to help your team members carry out their tasks effectively. And if it's too much work, switch to AI notetakers to do the job for you.
Remember, takeaways make meetings worthwhile. Don't leave without one!