You know you're in for a long ride when you realize the podcast show host did not add transcripts to a specific episode. Spotify, Apple, and Google podcasts don't allow you to download both audio and transcripts.
You can't copy the text if you use Chrome's live transcription.
If you download some free podcast generators, you might be unable to transcribe more than 5 minutes for free.
If you play the podcast on a PC and transcribe with a software solution on your phone, the transcription turns out inaccurate and unstructured.
Listening and manually writing the text is sooo0 2005—not even an option.
Luckily, we know a quick and easy method to generate a transcript for any podcast for free using just two tools: Fireflies and Listennotes.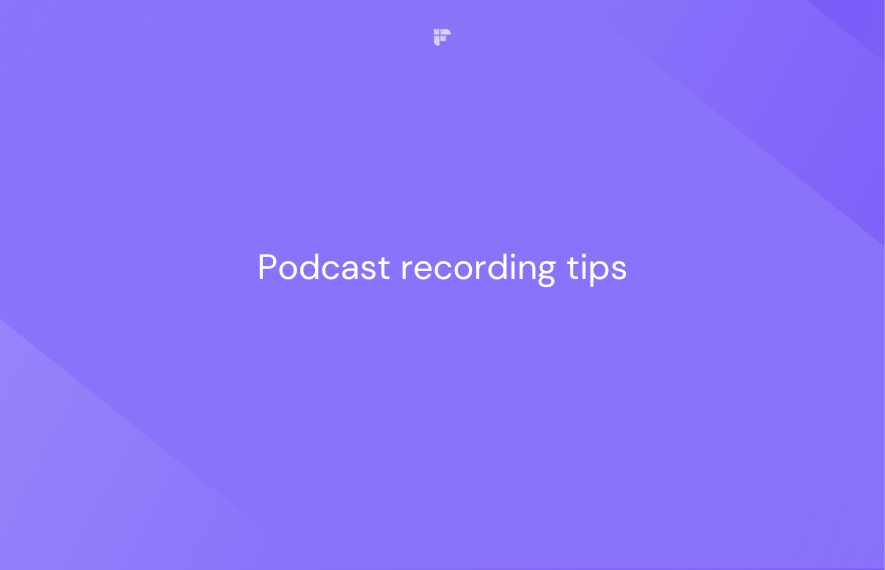 Create a Fireflies account
Fireflies is one of the best AI note-taking apps. Gone are the days when people take meeting notes manually—oh, the frustration of trying to keep up.
Today, smart teams just set up Fireflies and leave it. You'll get a structured transcript with timestamps and speaker labels. You'll also see an AI-generated summary of the meeting and conversation analytics.
Now that you've a Fireflies account, it's time to find the podcast you want to transcribe.

Search & download the podcast episode with Listennotes
1. Go to Listennotes and search for your desired Podcast channel.

2. Switch to Search Episodes in the menu.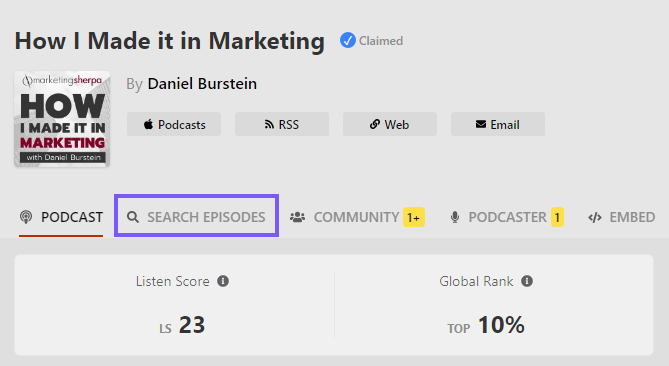 3. Search a keyword or copy-paste the episode title.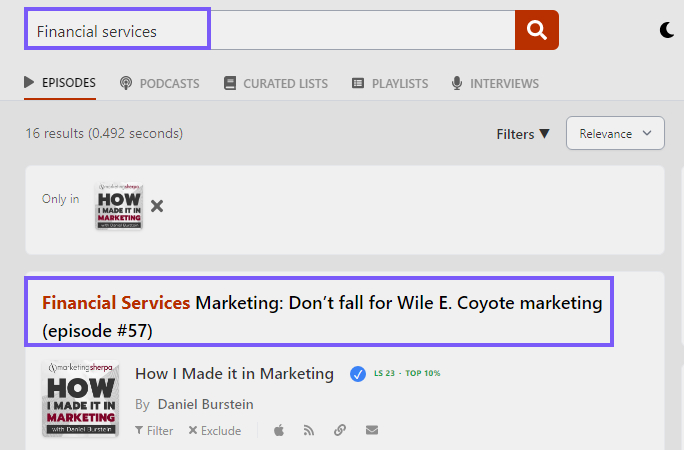 4. Scroll down and click the tiny three dots.

5. Click Download audio—this will redirect you to another page.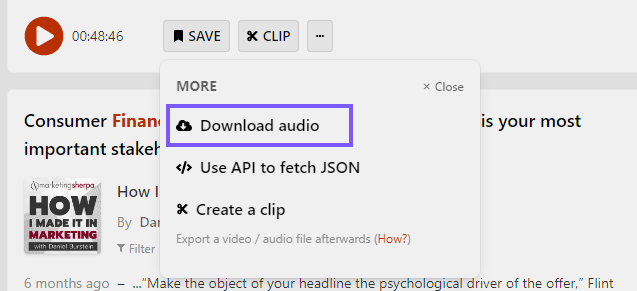 6. On the next page, click the menu icon next to the volume button and click Download.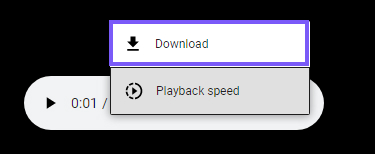 Grab some snacks while it downloads.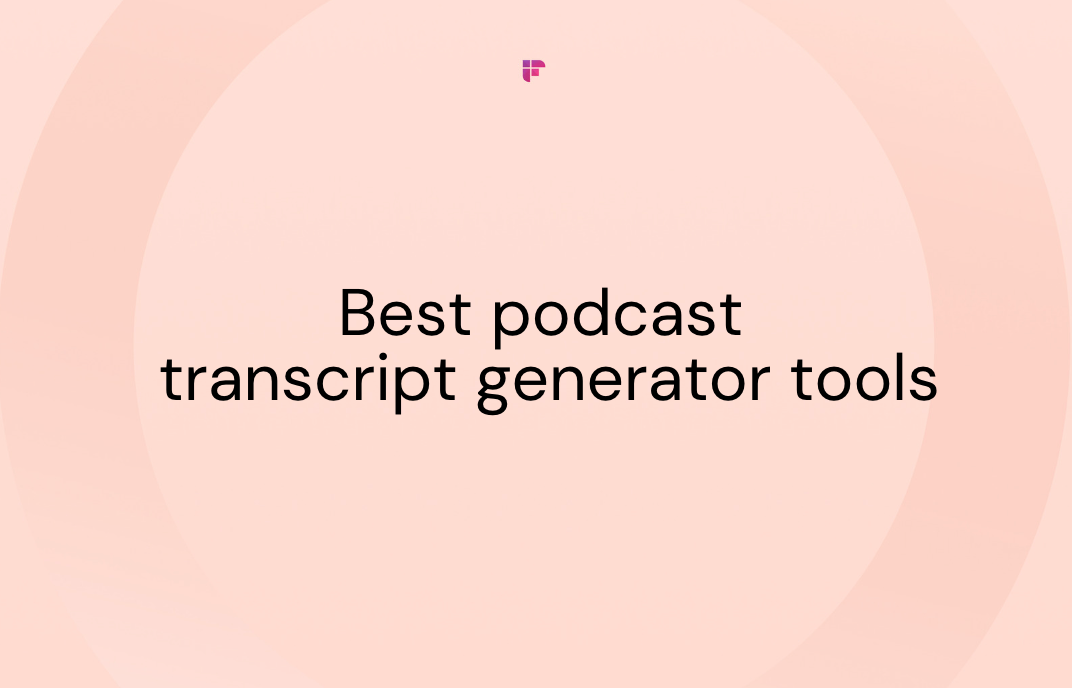 Upload the audio and get your transcript
Log in to your Fireflies account.
Click Uploads on the left-side navigation menu.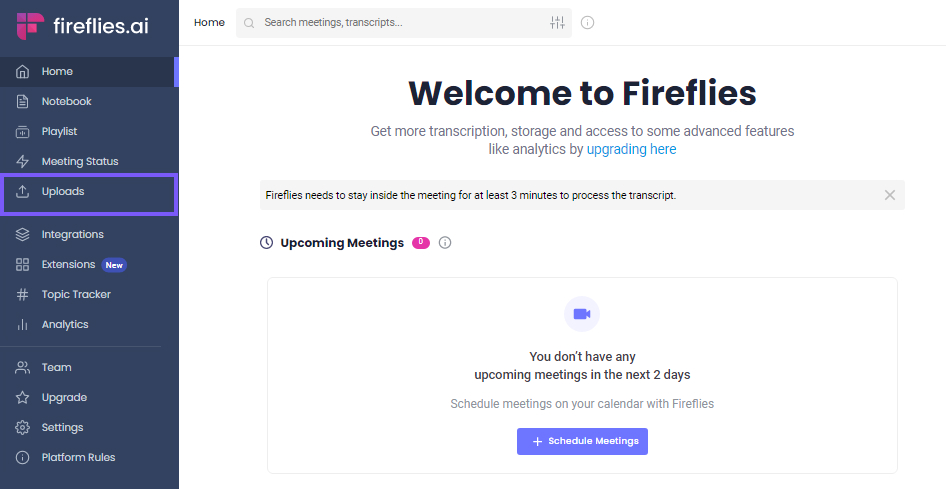 2. Drag and drop the audio into the highlighted space to process the transcript.

3. Fireflies will start processing your transcript in a few minutes.


And that's it! You can find the recording in your Fireflies Notebook.
Click on Notebook and then on My Meetings.
Select and open the audio file you just transcribed.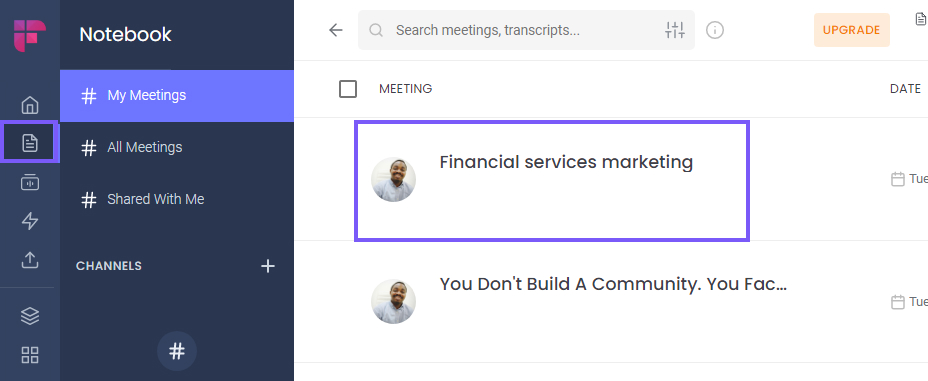 2. Access your podcast transcript.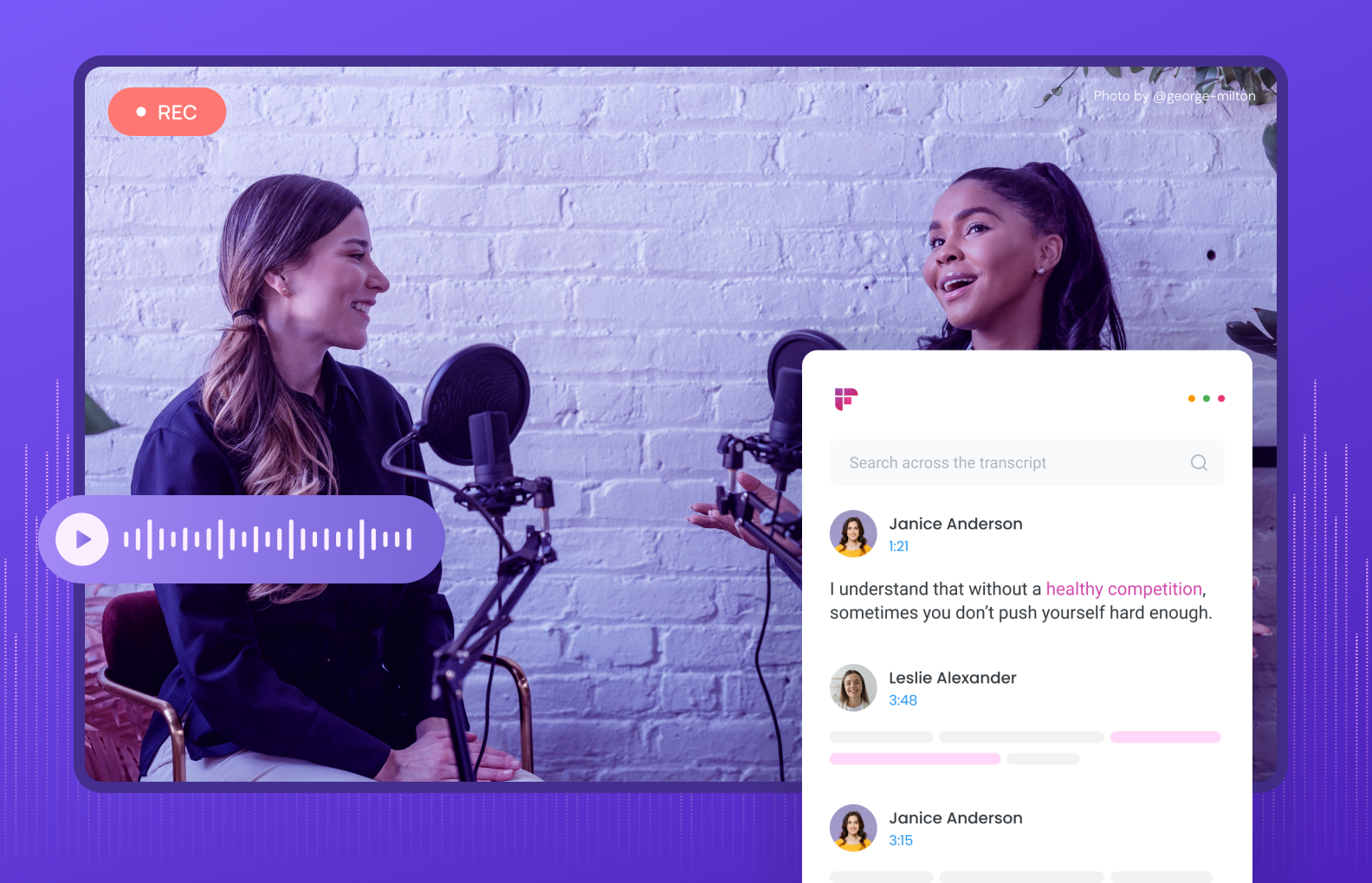 Fireflies transcription features
Fireflies transcription gives you access to any Podcast's audio and transcript in the same place. That way, you get to enjoy the following features:
Keywords & AI summary: Fireflies has a world-class summary that automatically identifies keywords in the audio files and creates an overview, bullet point notes, and action items so you can quickly understand the context and review the podcast in minutes.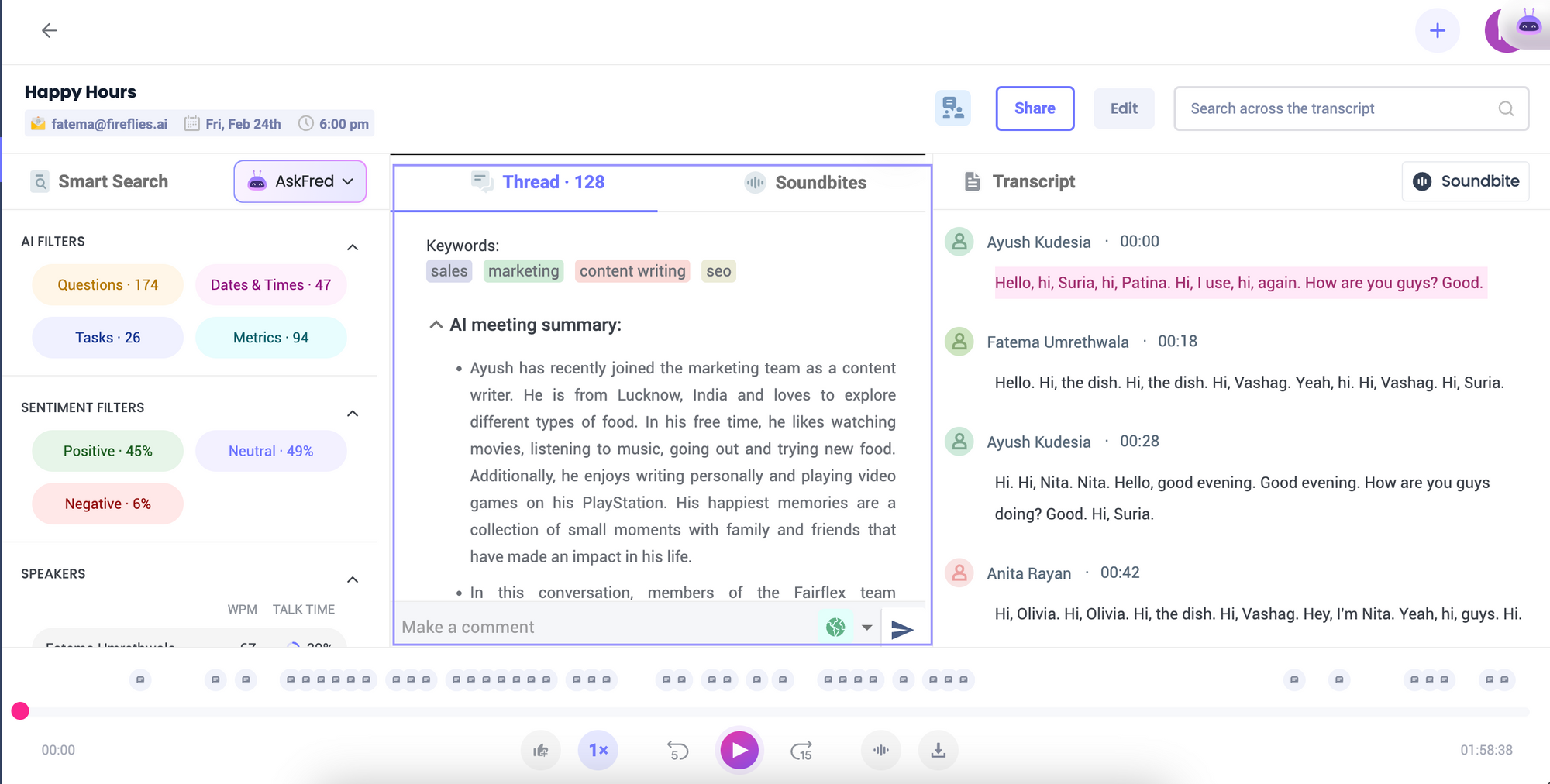 Instant Playback: Can't recall the exact minute where the host mentioned something important? Instead of repeatedly dragging the playback button and hoping to land on the right spot, there's a better way.
In Fireflies, simply search the transcript to locate the specific sentence and click on that sentence to replay that precise part. This revolutionary feature eliminates the guesswork and time wasted, unlike the conventional drag-and-find method found in most audio players.  
Smart Search: System-generated AI filters help you find key items such as date & time, tasks, and questions from your audio files faster.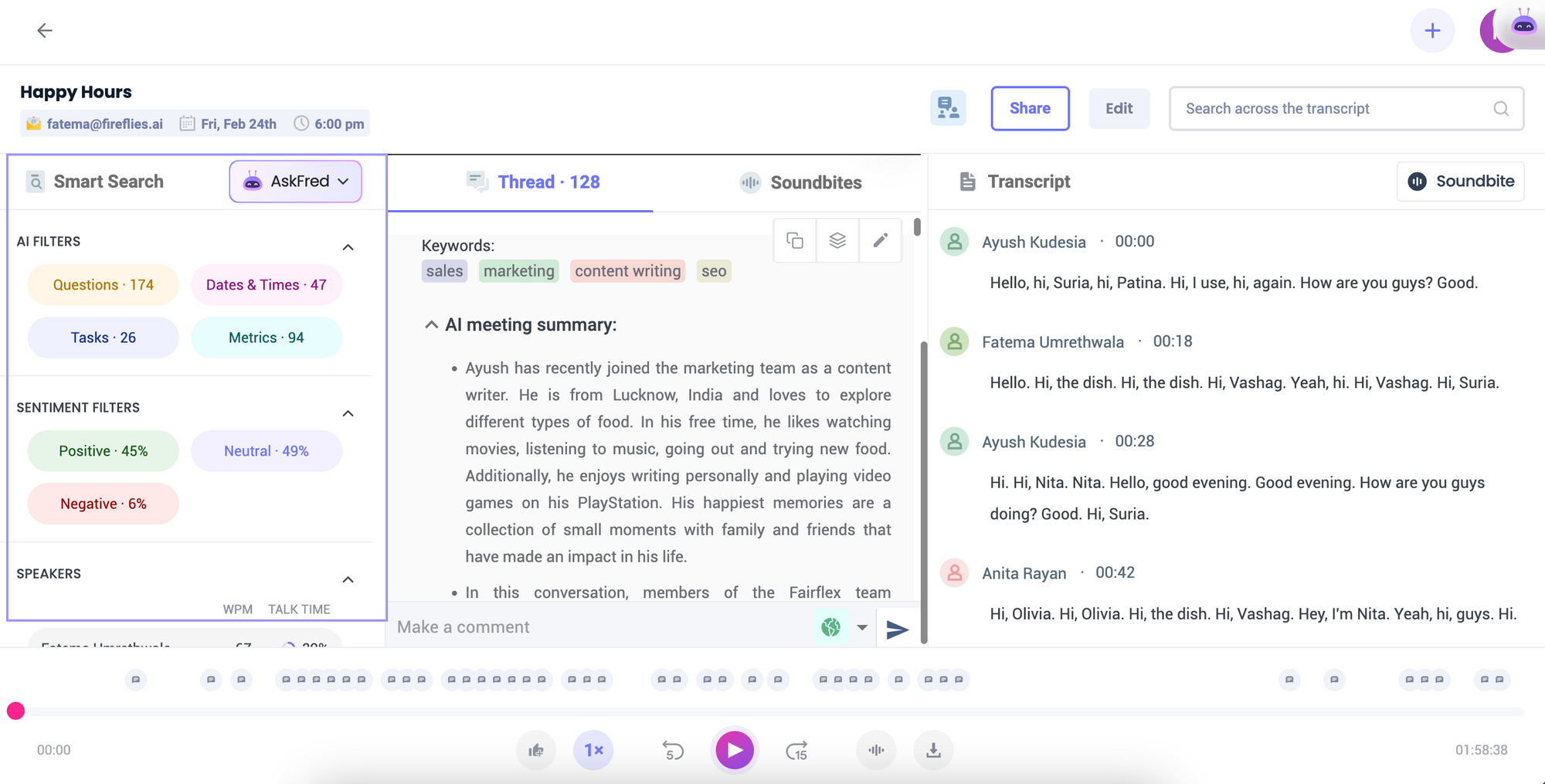 AI ChatBot (GPT-3): You don't have to brainstorm alone. AskFred, the ChatGPT-powered chatbot for meetings, answers all your podcast-related questions in the blink of an eye and can create content like blogs, social media posts, and emails.
Timestamps: You can skim through sections without the usual infinite scrolling. Just click on the timestamps to jump to that part of the conversation.
Soundbites: Found an important section on the Podcast you'd like to share with your friends? No need to copy-paste the entire podcast transcript. Fireflies will turn a highlighted section into a soundbite and generate a link that you can share on the platform of your choice.
Work with teammates: You and your teammates can work together on a Podcast transcript; you can take notes, add comments, edit the text, highlight key items for discussion, etc.

❓
Frequently Asked Questions
Is there a free app that will transcribe audio?
Fireflies.ai is a free app for audio transcription. When you create an account, click on Upload, drag and drop your audio file into the highlighted area and get a free audio transcription.

Can you get a transcript of a Podcast on Spotify?
You cannot transcribe Podcasts on Spotify. But you can get Spotify podcast transcripts with Fireflies and Listennotes. Search and download the Spotify podcast on Listennotes, then upload and transcribe the audio for free with Fireflies.

How much does it cost to transcribe a podcast?
Fireflies transcribes hours of podcast audio for free. If you are a new user, you get some free credits that you can use to transcribe your podcast. Fireflies' paid plans start from $10/month/user. In contrast, a professional transcription service might cost you up to  $50/hour.
---
This is a guest post by Lateef Maleek