There are several tutorials that can teach you how to write a meeting summary.
Sure, they can educate you on what to include and what not to. Sift through them, and you can learn how to write a summary of meeting minutes. If you're in luck, your meeting participants may like it too.
But if you dream bigger and want to write a meeting summary that  stands out and makes you a trendsetter, consider something better than a run-of-the-mill tutorial.
Try our ultimate guide on how to write a meeting summary and tool.
Table of contents:
What is a meeting summary?
How is a meeting summary different from meeting minutes?
Why should you write a meeting summary?
Example of a written meeting summary
How to write a meeting summary?
Eliminate manual meeting summaries with Fireflies
What is a meeting summary?
A meeting summary is like a highlight of your meeting, with all the juicy bits.
A meeting summary generally includes the following:
A quick recap of what went down during the meeting.
All the discussed action items.
Who is responsible for each task.
Deadlines (if there are any).
If someone missed the meeting, you could share the summary to give them the deets. It's also a single source of truth that anyone can reference to clear any confusion or doubts.

If you're responsible for creating the meeting summary, remember to share it with your team in the follow-up email soon after the meeting.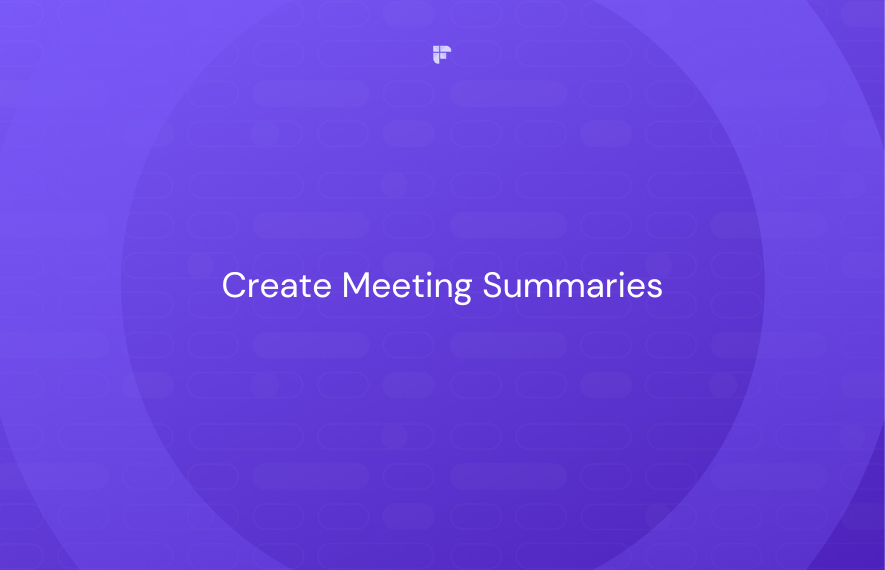 How is a meeting summary different from meeting minutes?
Meeting minutes are a detailed overview of your meeting, while a summary is a shorter version containing only the essential points.
💡
Did you know the term "meeting minutes" has nothing to do with time but refers to the word "minute," which means small in size?
Here's a comparison:
Meeting minutes
A detailed record of everything discussed and decided upon in a meeting.
It includes the meeting agenda, attendees, timelines, and motions or decisions.
Usually written in a formal tone and format.
Used as an official document to reference in the future.
Often distributed to all attendees and stakeholders for review and approval.
Meeting summary
It is a brief overview of the key points discussed in a meeting.
Usually written in a more casual tone and format, such as an email.
It highlights the most important decisions, action items, and takeaways.
Often used as a follow-up to the meeting to ensure everyone is on the same page.
You can share it with attendees and stakeholders for information, but not necessarily for approval.
Are meeting notes the same as meeting summaries?
Meeting notes and meeting summaries have some striking similarities, but the former is more personalized. Individuals take notes of the meeting to capture their thoughts and ideas.
In contrast, meeting summaries are, just as the name suggests, summarized versions of meeting minutes.
Meetings notes might contain inferences and additional context (related to the individual) compared to a general meeting summary.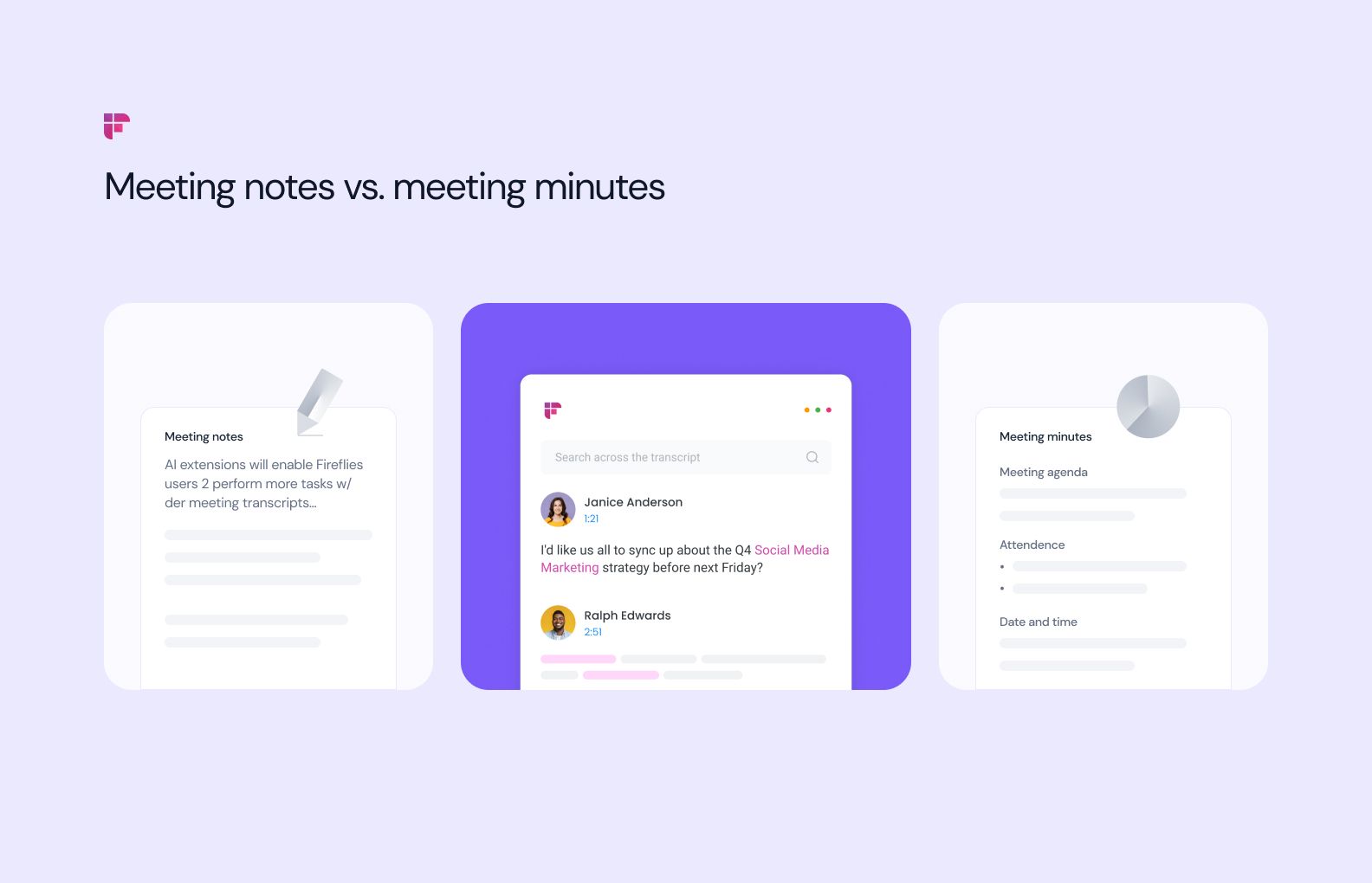 Why should you write a meeting summary?
Never get lost
A meeting summary has all the tasks and goals discussed. By putting everything in writing, you can refer to it later to ensure that you stay on track and follow through with the discussed action items.
Never forget a thing
A meeting summary serves as a reminder of every vital detail discussed. It helps you recall important information that may have slipped your mind and lets you stay organized and focused on your goals.
Keeps everyone on the same page
For those who missed the meeting, a summary can help them catch up. Even for those who attended the meeting, it is an excellent refresher and reminder of key discussion points. It ensures that everyone stays informed and on the same page.
Time is precious
If you need help recalling the details of a meeting, refer to the meeting summary. You won't have to waste time reviewing the call recording or bothering a colleague for information. The summary has everything you need to refresh your memory and stay on top.
Cover your bases
In some cases, a meeting summary can serve as your corporate defense. If you ever face a question or dispute about what you discussed or decided during a meeting, your summary has got your back. It's a written record, so you and your organization are protected from legal issues.
How to write a meeting summary?
It's finally time to learn how to write a summary of a business meeting.
Make detailed notes of the meeting
You can't summarize something you have no account of, can you? Make detailed notes of the entire meeting. Actively listen and write down key points, decisions, and action items.
Capture any supporting information or context that may be important later on. Use any method with which you feel comfortable. Do it the old-fashioned way with pen and paper, or use a digital note-taking platform (Evernote, Docs, Google Keep, etc.).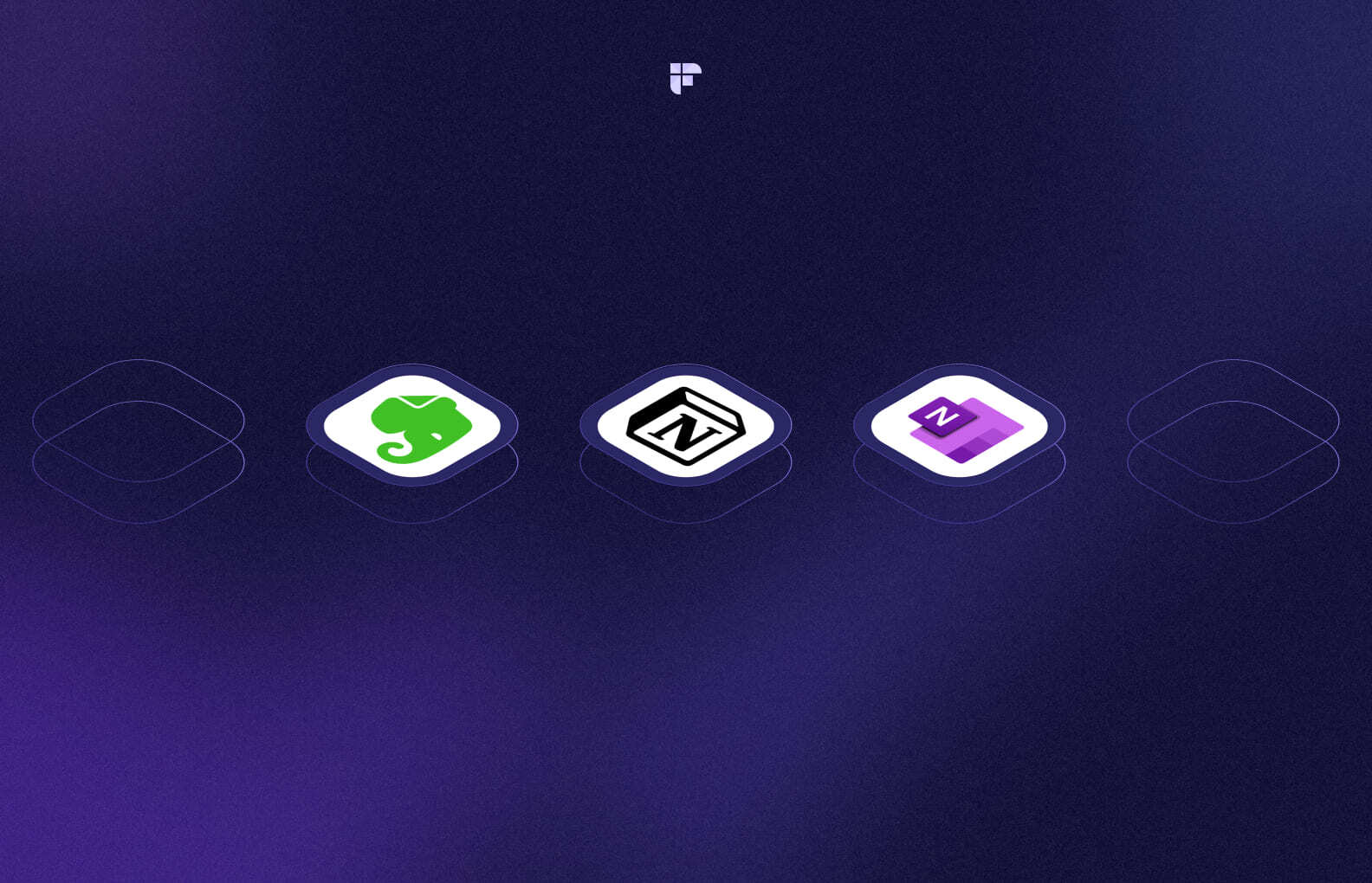 Ensure you write your notes in an organized way so they are clear.
If you do not like writing meeting notes, you can take things up a notch with Fireflies, an AI notetaker that helps you transcribe, summarize, and analyze all your online meetings or call or video recordings.
Emphasize important decisions
A good meeting summary highlights every important decision made or discussed.

Transparently highlight these decisions in your meeting summary. Start by identifying them and organizing them based on their priority level. Provide clear and concise explanations so everyone reading the summary is harmonious.
Mention how these decisions will affect the team's work as it clarifies roles and responsibilities and helps each person understand how their efforts fit into the bigger picture. Avoid any unnecessary repetition in your summary.
Identify action items
Your meeting summary should have a section dedicated to action items.
While taking meeting notes, identify any action items that arise, who are responsible for them, and the deadline.
It will do two things:
Help you follow up on the progress of the tasks.
Help your team stay on top of their responsibilities and increase accountability.
Ensure clarity around action items by addressing any doubts or questions the team may have during the meeting. The meeting summary should be a valuable roadmap for completing tasks rather than causing confusion.
Share the summary with everyone
After the meeting concludes, use the meeting minutes to summarize the key points and decisions made. Then share the meeting summary with all attendees.

If the meeting discussion concerns someone who wasn't part of it, include them in the share list too. It will give them a brief idea of what happened during the meeting and how it concerns/affects them.
It will also allow the receivers to ask questions or provide valuable feedback.
Write a note highlighting things at the bottom
Consider the bottom note to be a little summary of your meeting summary. Keep it short—one to two sentences maximum.
While optional, it can increase the meeting outcomes and remind everyone of the discussion and tasks decided during the meeting.
Attach relevant documents
If you mentioned a document during the meeting, send it along with the meeting summary. It can be a client brief, report, presentation, spreadsheet, etc.

Attaching such documents adds more context to the meeting summaries and ensures your team has everything to complete the tasks.
Mention the next meeting date and time
Mention the date and time of the next meeting in your meeting summary. It's a slight touch but can go a long way in keeping everyone organized and on schedule.
We all know meetings can be a drag. At least you'll be prepared for the next one!
Example of a written meeting summary

Here's an example of how to write a meeting summary template:
Eliminate manual meeting summaries with Fireflies
Say goodbye to the tedious task of manually writing meeting summaries! Fireflies automates meeting summaries by recording, transcribing, summarizing, and analyzing your conversations so you can actively engage in discussions.
Fireflies has the most comprehensive meeting summaries, also known as AI Super Summaries. This five-part meeting summary includes keywords, meeting outline with clickable timestamps, meeting overview, short-hand bullet notes, and potential action items from the meeting.
When you let the Fireflies AI notetaker join your online meeting, it captures everything that was said and sends the meeting recaps to all the participants based on your privacy settings. This saves time and effort and ensures that your meeting summaries are accurate and comprehensive.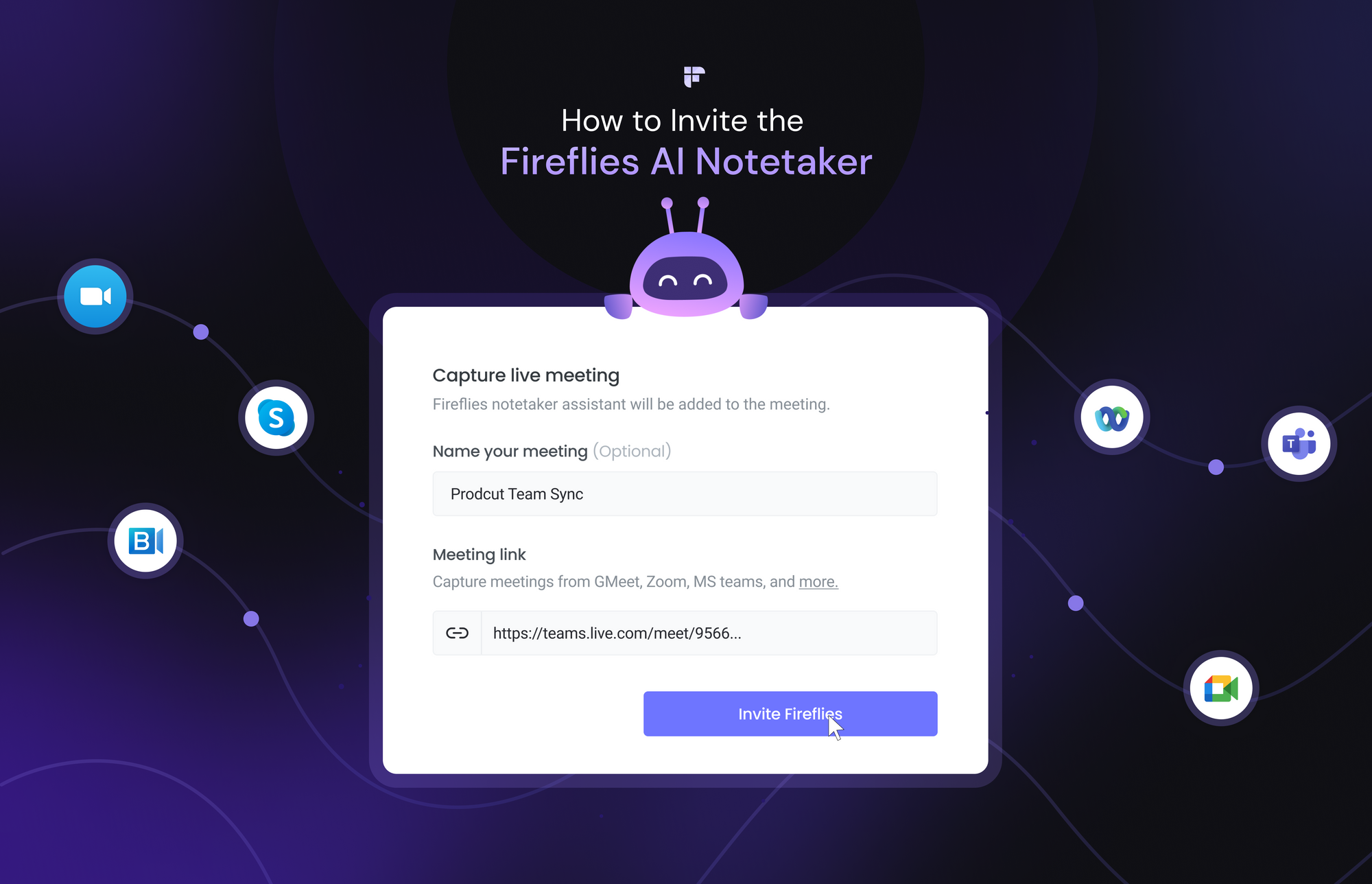 Even if the participants couldn't attend the meeting, they will receive the recaps and can review the AI meeting summary at their convenience.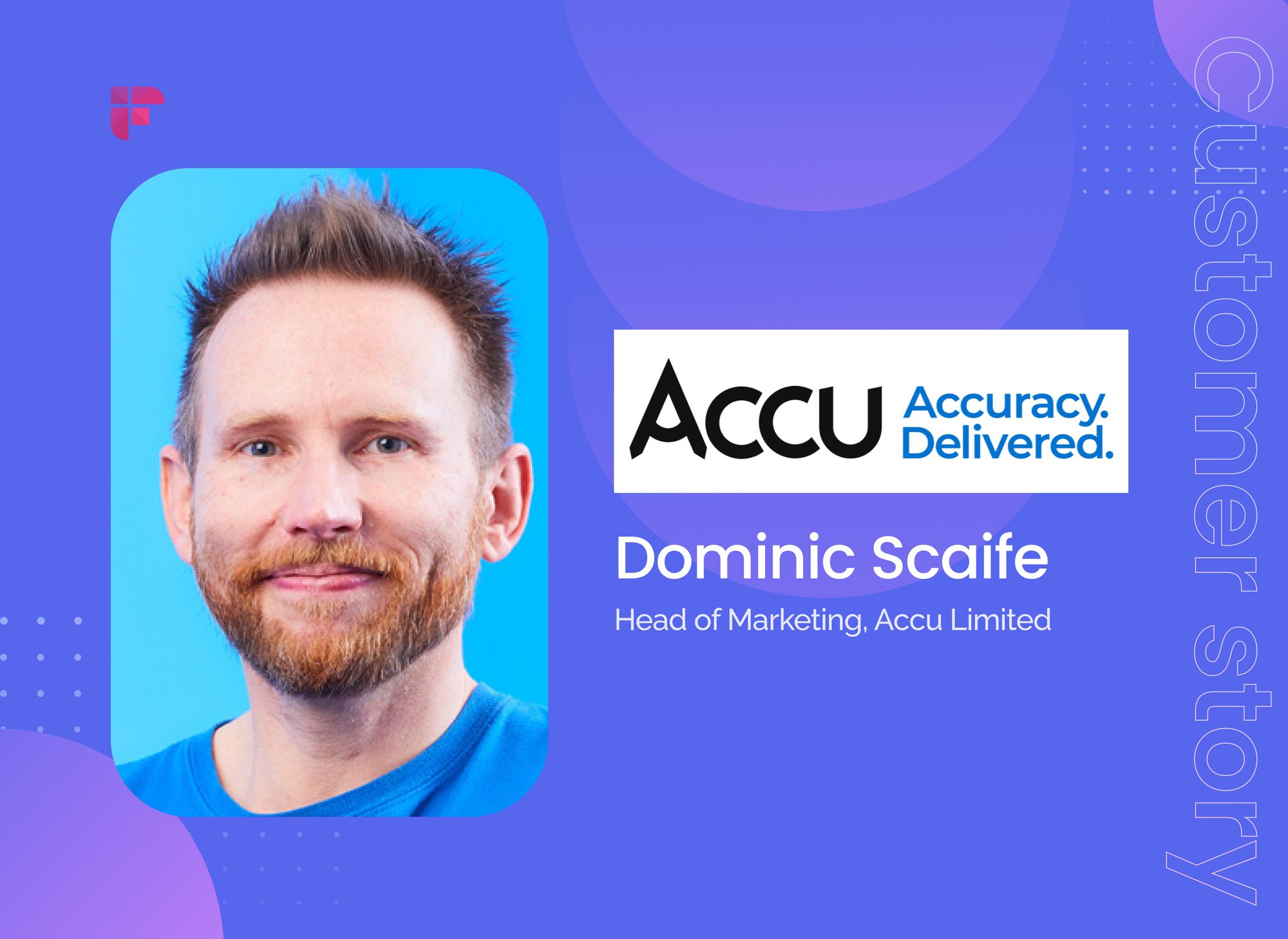 Apart from the meeting summaries, you can also use the AskFred feature—which is like the ChatGPT for meetings—to ask questions about the meeting and review it in minutes. AskFred not only summarizes the meeting but also creates follow-up emails, social media posts, and blogs from the meeting transcript.
How to view meeting summaries in Fireflies
It's very easy to view your meeting summaries in the Fireflies app. Here's the step-by-step process:
Step 1: Log in to your Fireflies App.
Step 2: Select Notebook from the menu on the right navigation bar.

Step 3: Find the relevant meeting and open it.
You'll find the AI-generated summary in the center of your meeting notepad.
Example of AI meeting summary by Fireflies
Here's what a meeting summary created by Fireflies looks like:
Each AI meeting summary has three parts:
Keywords are the essential terms discussed in the meeting.
Meeting summary lists all the things discussed in the meeting in detail.
Rate summary quality lets you provide feedback on the AI summary' quality and helps us further enhance it.  
Advantages of using AI meeting summaries
AI meeting summaries are becoming increasingly popular in the business world, and for a good reason. Here are just a few of the advantages of using AI meeting summaries:
Eliminates biases
AI technology is designed to be objective, eliminating the potential for personal biases to influence the summary. This means that the summary you receive accurately reflects what was said in the meeting without any subjective interpretations or opinions.
It is fast
Writing meeting summaries can be time-consuming, especially for larger meetings. With AI technology, meeting summaries can be generated quickly and efficiently, freeing up your time and allowing you to focus on other important tasks.
Never miss a detail
AI is incredibly accurate and can capture even the smallest conversation details. This means that you can be confident that you do not miss any important information or action items and that everyone is on the same page.
On a final note
There you have it, folks—a detailed guide on how to write a meeting summary.
Remember to start with a clear objective and stick to the main points. Use bullet points and subheadings to organize your summary and make it easy to skim.
And if you want to take your meeting summaries to the next level, consider using AI tools like Fireflies. With its automatic transcription and summary generation, you can save time and focus on the discussion knowing that a super-intelligent assistant accurately takes notes and creates summaries for you.
So, why waste your time worrying about how to write a business meeting summary? Try Fireflies today, and never let tedious manual note-taking bog you down.
Enjoy more productive and stress-free meetings. Over to you now!