Podcast transcript generator tools are gaining popularity since podcasts took over the internet.
In the US alone, the podcast market size was valued at $28.19 billion in 2022, and it is expected to grow to $41.89 billion by 2030.
Transcribing your podcast episodes can be a time-consuming and tedious process, but it helps improve SEO rankings and strengthen credibility. That is why more and more people are turning to podcast transcript generator tools.
In this article, we've curated a list of five such podcast transcript generator tools, so you can spend less time transcribing and more creating engaging content.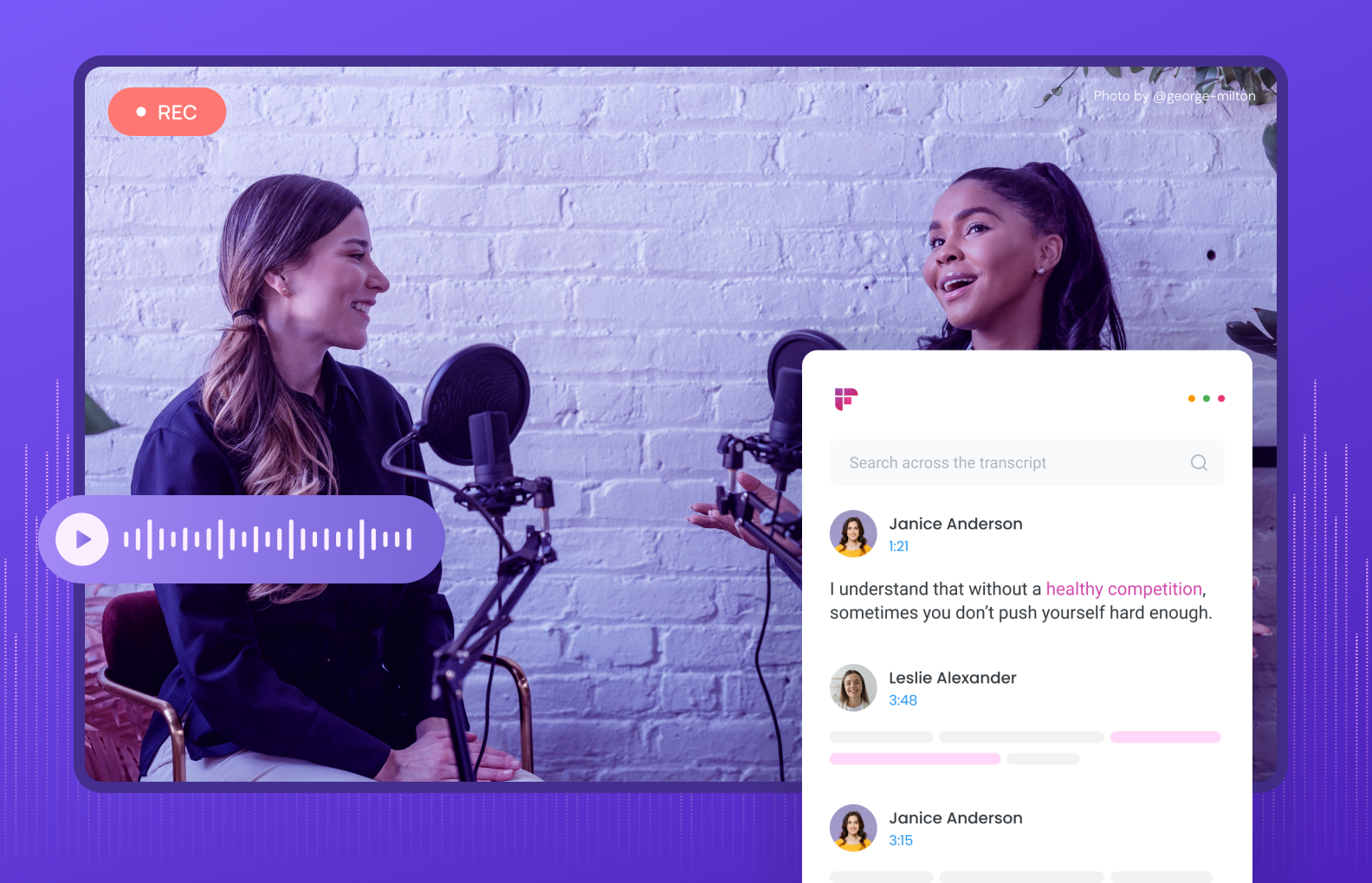 5 Podcast transcript generator tools
From interviews with celebrities to in-depth discussions about niche topics, over 5 million podcasts are currently available on Spotify, the world's largest streaming platform.
With an increasing number of podcasts, it's tough to rank, unless you have podcast transcripts.
Here are five podcast transcript generator tools you should consider for your next show:
oTranscribe
Fireflies.ai
Express Scribe
Audext
InqScribe
Also read: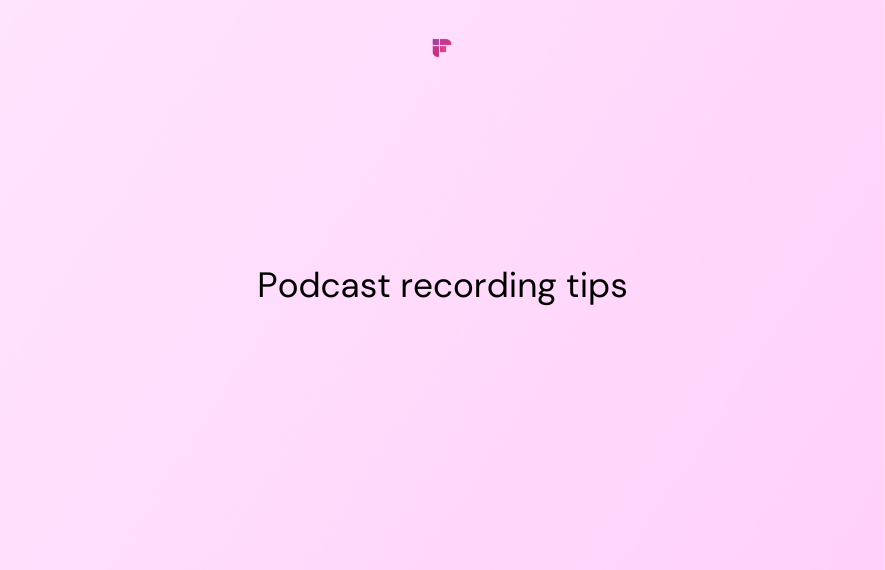 oTranscribe
If you're looking to transcribe podcasts free of cost, without the hassle of downloading any software, OTranscribe can be a great option. It is an open-source web-based platform that lets you transcribe quickly and easily.
Just upload your audio or video file or even a YouTube video link, and start transcribing.
Pros
Completely free to use, making it an excellent option for those on a tight budget
No software download required
Simple and user-friendly interface
Supports audio and video files
Allows shortcuts for easy text editing while transcribing
Once done, you can download the transcript or send it directly to Google Drive
Cons
Limited features compared to paid options
Requires internet connection
Does not support automated transcription
Transcription quality depends on the clarity of audio
Pricing: Use oTranscribe to transcribe podcasts for free.
Compatibility
oTranscribe is a web-based tool. You can use it on any computer with an internet connection. It supports audio and video files in various formats, including MP3, MP4, and WAV.
Fireflies.ai
Fireflies.ai is the smartest way to transcribe your podcast in minutes. It is an AI-powered web-based platform that automatically transcribes, summarizes, and analyzes all your online meetings and multimedia files.
Just upload your audio or video files, and get your podcasts transcribed in minutes.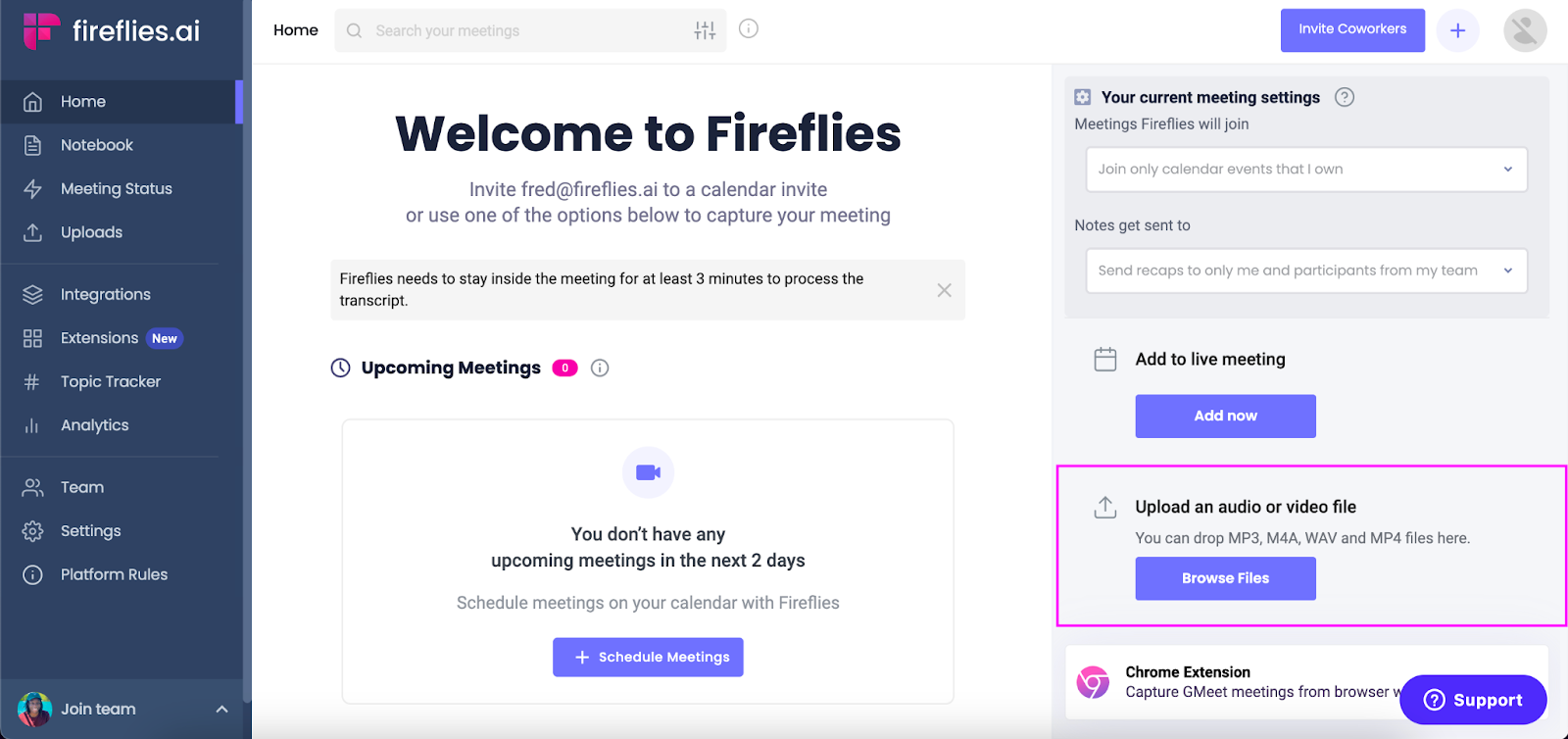 Fireflies also lets you quickly search for information using multiple options. You can use AI-generated Smart Search filters that highlight key information from your recordings, including questions, tasks, metrics, dates, and times.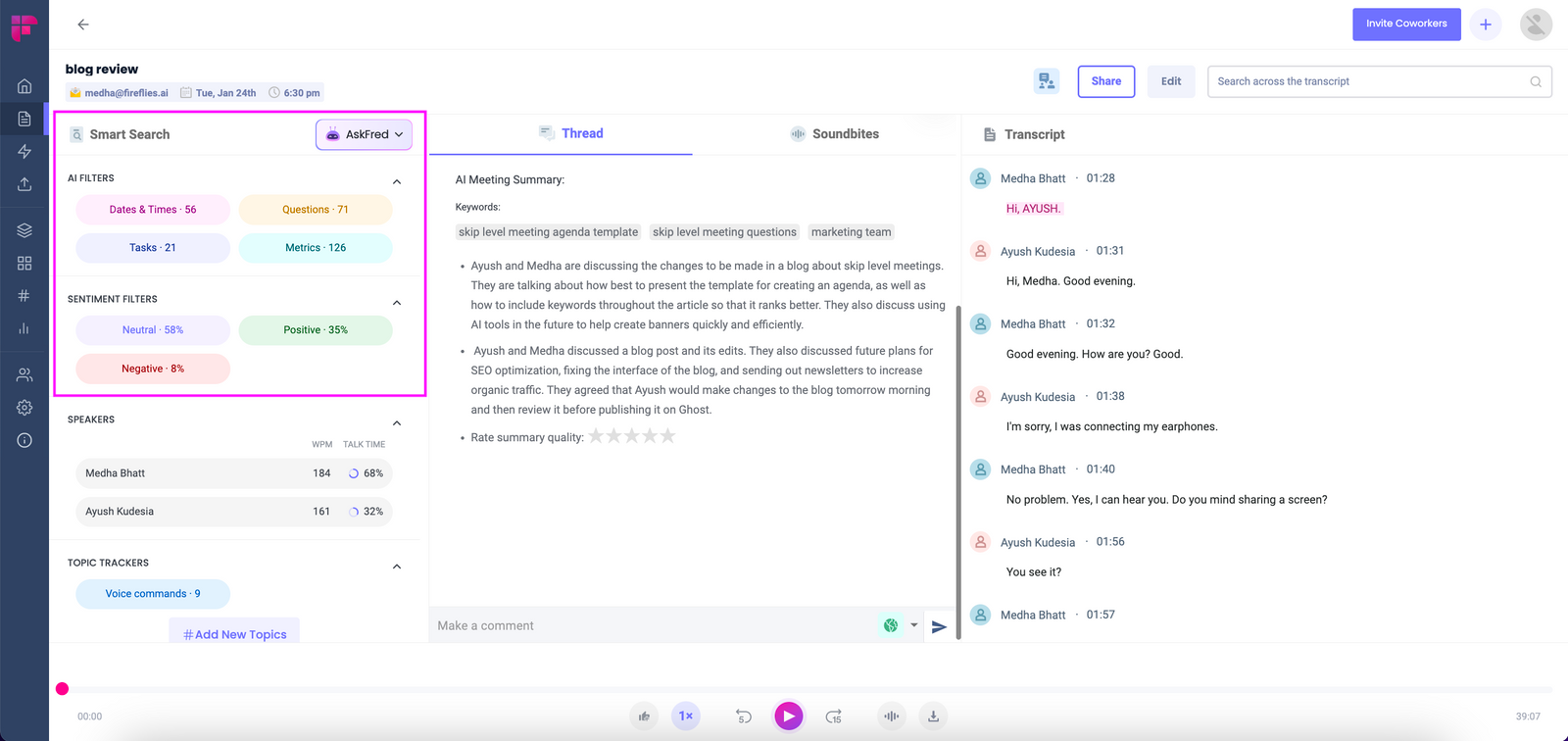 You can also use the search bar over the transcript to find information in seconds. The intuitive and user-friendly UI with accurate transcripts and many collaboration features make Fireflies the most comprehensive transcription and collaboration tool.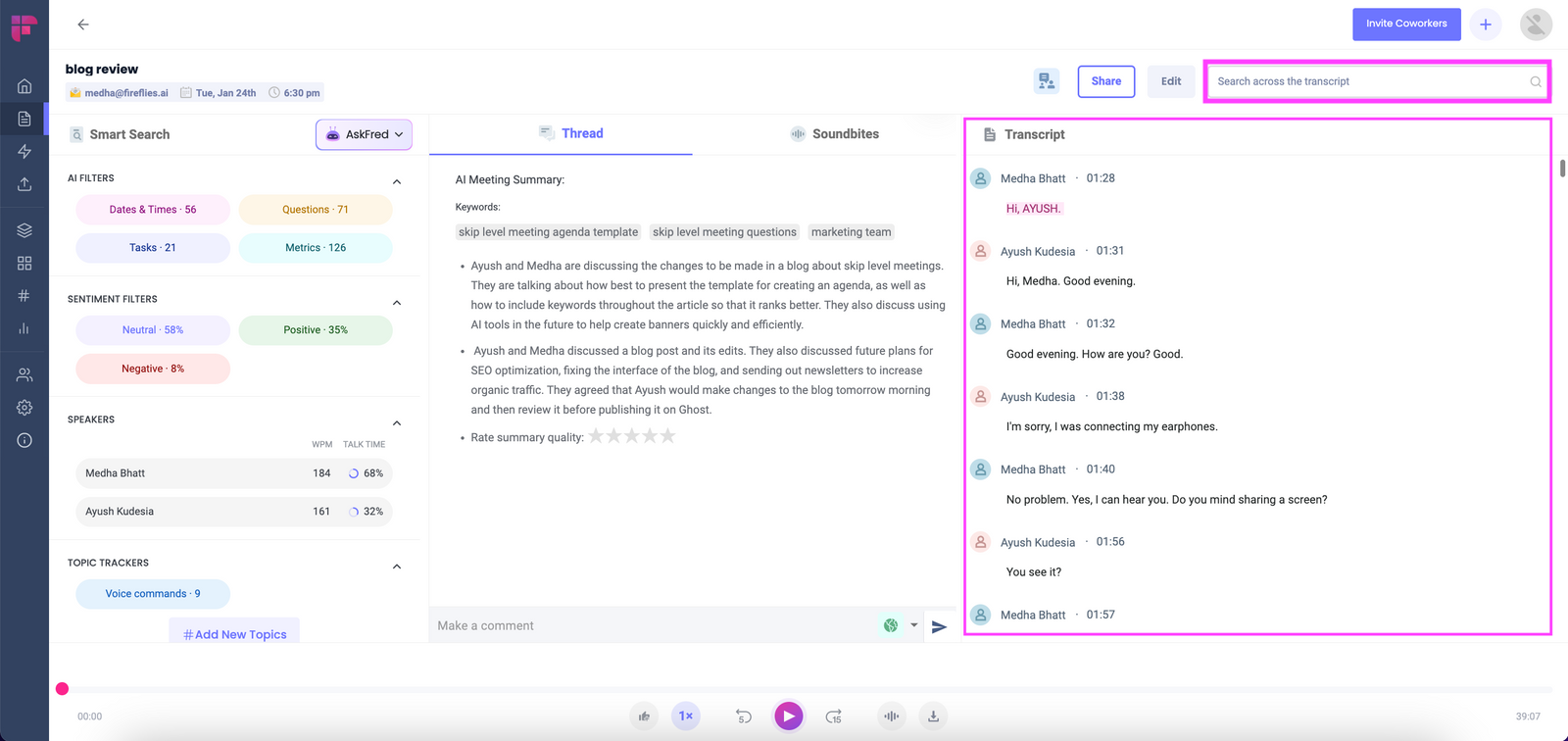 Additionally, you can summarize the entire podcast with GPT-4 powered AI Super Summaries. This feature can come in handy if you want a comprehensive gist of the podcast without listening to the recording or reading the entire transcript.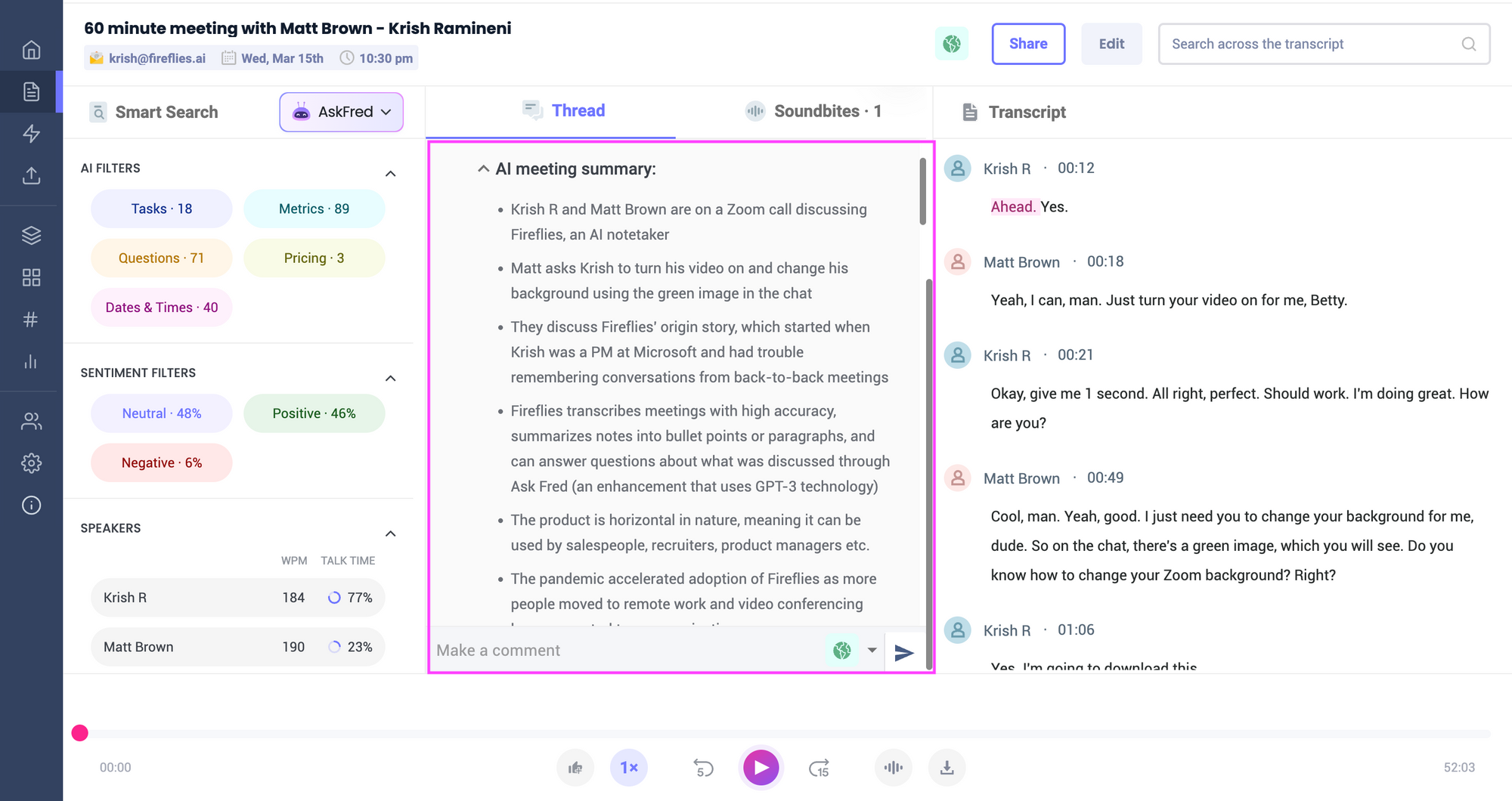 Pros
Transcribes podcast audio/video to text automatically, eliminating the need for manual transcription.
Allows you to edit the transcripts. Transcription text auto-syncs to your audio, making it super easy to read or edit on the go.
Variable playback speed
Transcribes with an accuracy of over 90%, so you save time on editing.
Fireflies is secure. It is SOC 2 Type 2 and GDPR compliant.
It lets you search and review podcast information in minutes.
Supports multi-language transcription. Transcribe in one of 32+ available languages and accents.
Export transcripts with or without timestamps in five formats, including PDF, DOCX, and SRT.
Cons
Requires internet connection to upload files and download transcripts
The free plan has limited transcription credits and storage
Pricing: Fireflies offers four plans: Freemium, Pro, Business, and Enterprise. You can try out all the Business plan features by signing up for a 7-day free trial.
The Pro plan costs $10/seat/month, and the Business plan costs $19/seat/month.
Compatibility
You can access Fireflies on any computer with an internet connection and web browser. Fireflies allows you to upload audio and video files in various formats, including MP3, MP4, WAV, and M4A.
Express Scribe
Unlike web-based tools like oTranscribe or Fireflies, Express Scribe requires downloading and installing the software on your computer.
You can choose between a free and a paid pro edition, depending on your needs and budget. The free edition has basic features like playback control, file management, and hotkeys. The Pro edition has more advanced features like speech recognition, file encryption, and integration with other transcription services.
Pros
Allows you to transcribe offline
Supports a wide range of audio and video formats
Compatible with foot pedals and other transcription accessories
Can use additional speech recognition software to create automatic transcripts
Can import transcripts from other transcription services
Cons
Requires software download and installation
The free edition has limited functionality compared to the pro edition
Automatic transcription may not be very accurate
It can be expensive to buy the pro edition along with bundle software accessories
Pricing: The professional version costs $129, while the basic is $99. You have to purchase accessories separately.
Compatibility
Express Scribe works on Windows and Mac computers. The paid version supports 45+ audio and video formats like MP3, WAV, WMA, AVI, MOV, and more.
Audext
Audext is an audio-to-text converter platform that hosts both automatic and professional transcription services.
Professional transcription is more accurate, but it's also costly, and the turnaround time is also substantially high. In comparison, you can get an hour-long transcription within 10 minutes with merely 80% accuracy.
Pros
Provides both manual and automated transcription options
Transcribe your podcasts in 60+ languages
99% accurate manual transcripts, even with unclear audio
Cons
$5 for one hour of automatic transcription is expensive compared to monthly subscription platforms that let you create unlimited podcast transcripts
80% accuracy for automated transcription isn't up to the mark with other competitors.
Three days' wait time for a manual transcription
Pricing: Audext pricing depends on the services you choose.
$5/hour for automatic transcription.
$1.2/minute for professional transcription.
Compatibility
Audext works on any device with an internet connection. It supports audio and video files in various formats like MP3, MP4, WAV, and more.
Professional transcription requires you to upload your audio or video files.
InqScribe
InqScribe is a transcription software that lets you manually transcribe audio and video files. It simplifies the process of manual podcast transcription with offline spell and grammar checks.
InqScribe is not a free podcast transcript generator tool. It requires you to purchase a one-time license.
Pros
Allows you to transcribe offline
Support for an external foot pedal to control media playback
Custom shortcuts to control the media playback and transcript
Supports various formats like MPEG, AVI, AIFF, WAV, AAC, MP3, and more
Export transcripts in formats like HTML, Final Cut Pro XML, Spruce STL, Subrip SRT, WebVTT, etc.
Cons
Requires software download and installation
It requires a steep learning curve, making it suitable for  professional transcribers only
Does not support automatic transcription
No free version available
Expensive compared to other tools
Pricing: InqScribe offers a 14-day free trial. You'll have to pay $99 to buy its Individual license.
Compatibility
Inqscribe works on Windows and Mac computers. It supports audio and video files in various formats like MP3, WAV, WMA, AVI, MOV, and more.
Final thoughts
And that's a wrap, folks! Whether you're on a shoestring budget or have a little more cash, there's a podcast transcript generator tool for everyone.
Tools like Fireflies help you automatically transcribe your podcasts like a pro. No more straining your ears trying to catch every word or spending hours transcribing manually.
So take your pick, find the best tool, and get ready to save yourself some serious time and headaches.
Happy podcasting!
Read Next: