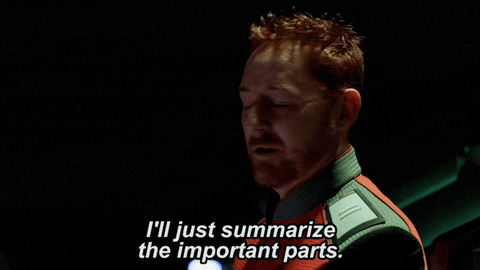 Imagine having a magical tool that enables you to consume the essence of wordy articles or an hour-long meeting within minutes. That's what an AI summarizer does!
It condenses lengthy content into easily digestible bite-sized chunks, saving time and effort. However, with a dime a dozen options available, how do you find the one that suits your needs?
In this blog, we've done the heavy lifting and curated a list of the nine best AI summarizer tools based on their best use cases.
Read on to discover the AI tools that can make your productivity dreams come true!
What is an AI summarizer?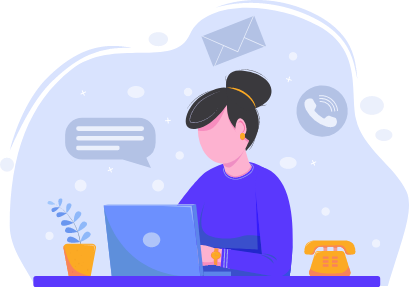 An AI summarizer is a tool that uses artificial intelligence techniques to condense or summarize large volumes of content into shorter, more concise versions.
It automatically analyzes the content, identifies key information, and generates a summary that captures the essence of the original content.  
AI summarizers have applications in various domains, such as wordy articles, research papers, YouTube videos, lengthy lectures, meetings, etc.
9 AI summarizer tools to increase productivity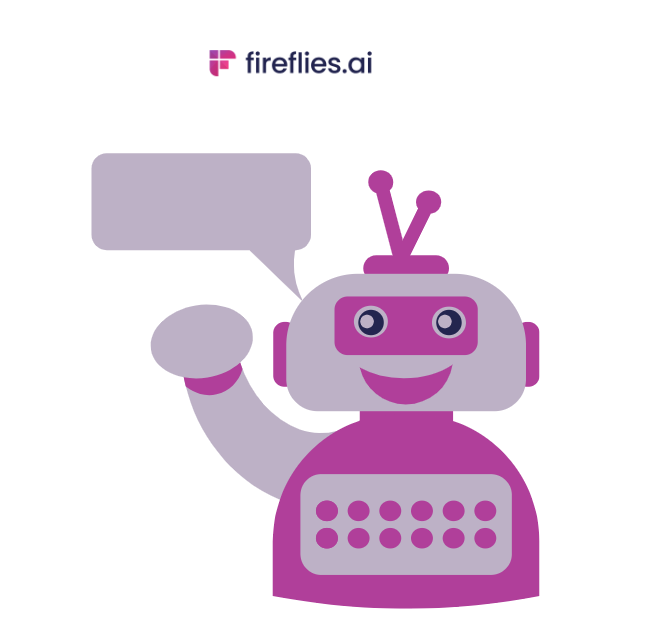 In a survey by OpenText, 76% of the global workforce experience daily stress due to information overload.
Here are 9 AI summarizer tools that can help you tackle this issue:
Fireflies.ai
Vowel AI
Eightify
Summarize.tech
Jasper.ai
Quillbot AI summarizing tool
Frase.io
Smodin
Website AI Summary
AI summarizer for meetings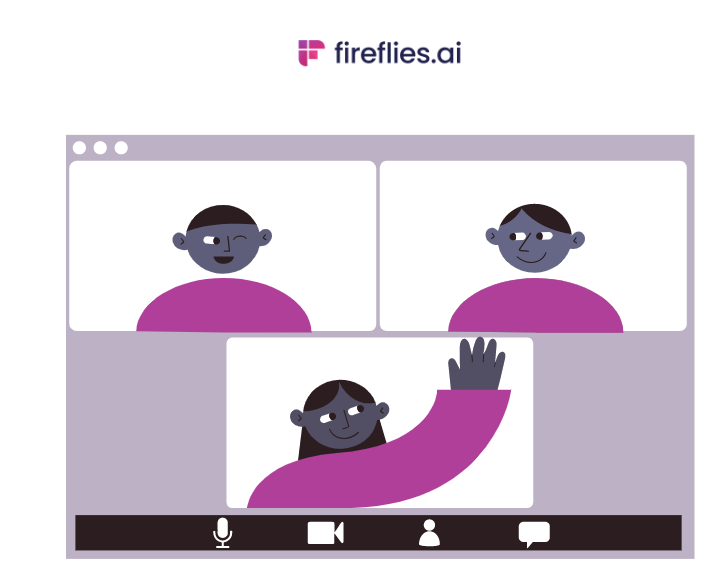 Tired of endless meetings? Try these 2 AI summarizer tools to get the gist of the conversation in just minutes.
1. Fireflies.ai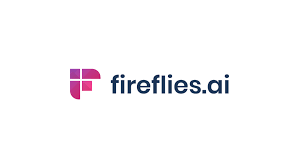 Fireflies is an AI notetaker app that automatically records, transcribes, summarizes, and analyzes your meetings with 90% accuracy.
The AI-generated summary by Fireflies has:
Important keywords discussed
A meeting overview
Meeting outline with timestamps
Bite-sized, actionable bullet point notes
Action items assigned
Invite Fireflies to join your online meeting as a silent attendee. Within a few minutes after the meeting, the bot will share the final transcript along with a 5-level summary over an email. You can also find this in your Fireflies Notebook.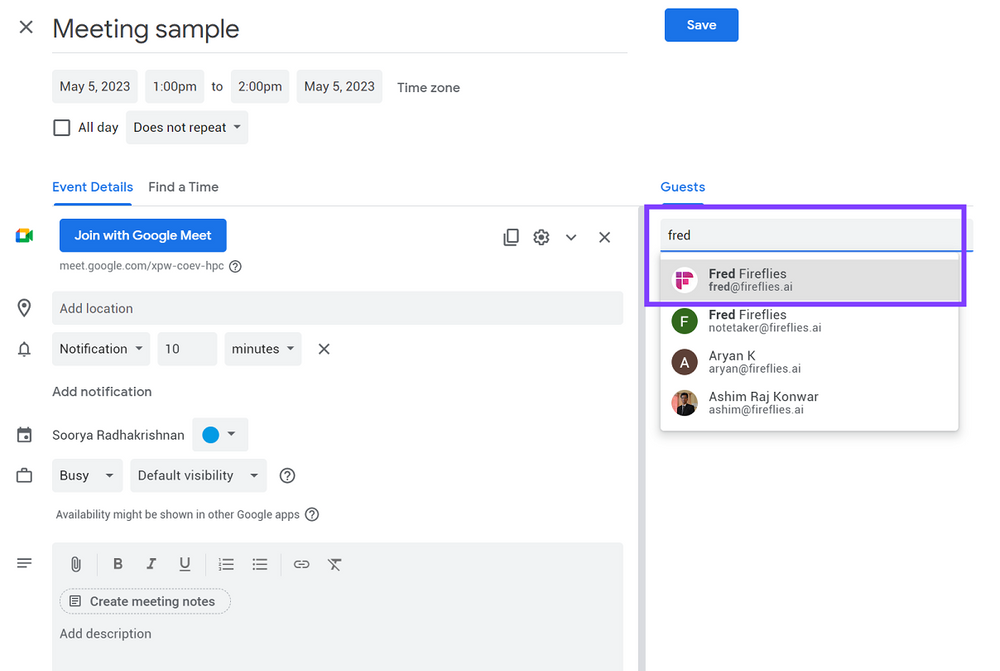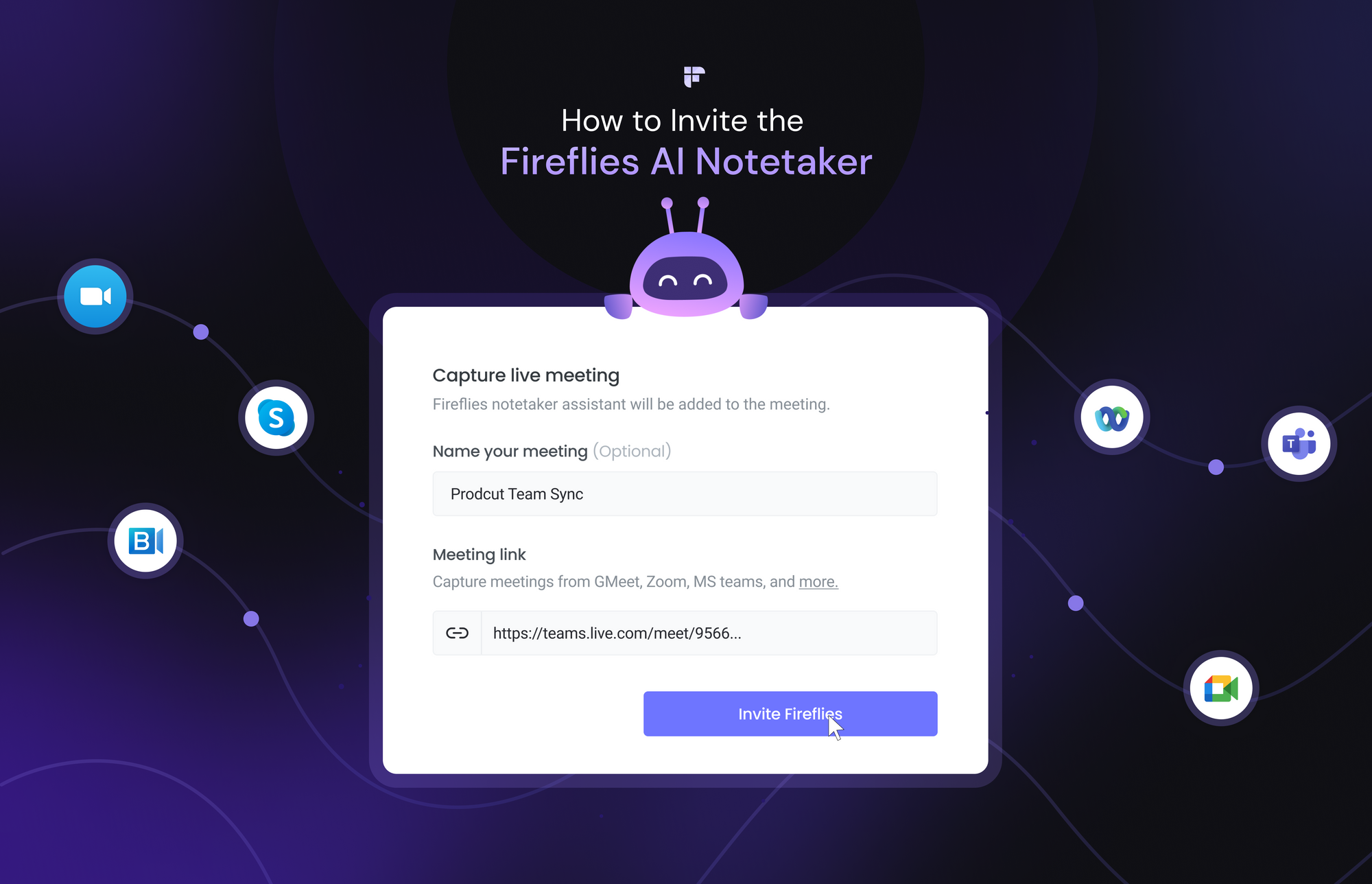 Alternatively, upload a meeting recording to the Fireflies Upload section to generate its transcript and summary within minutes.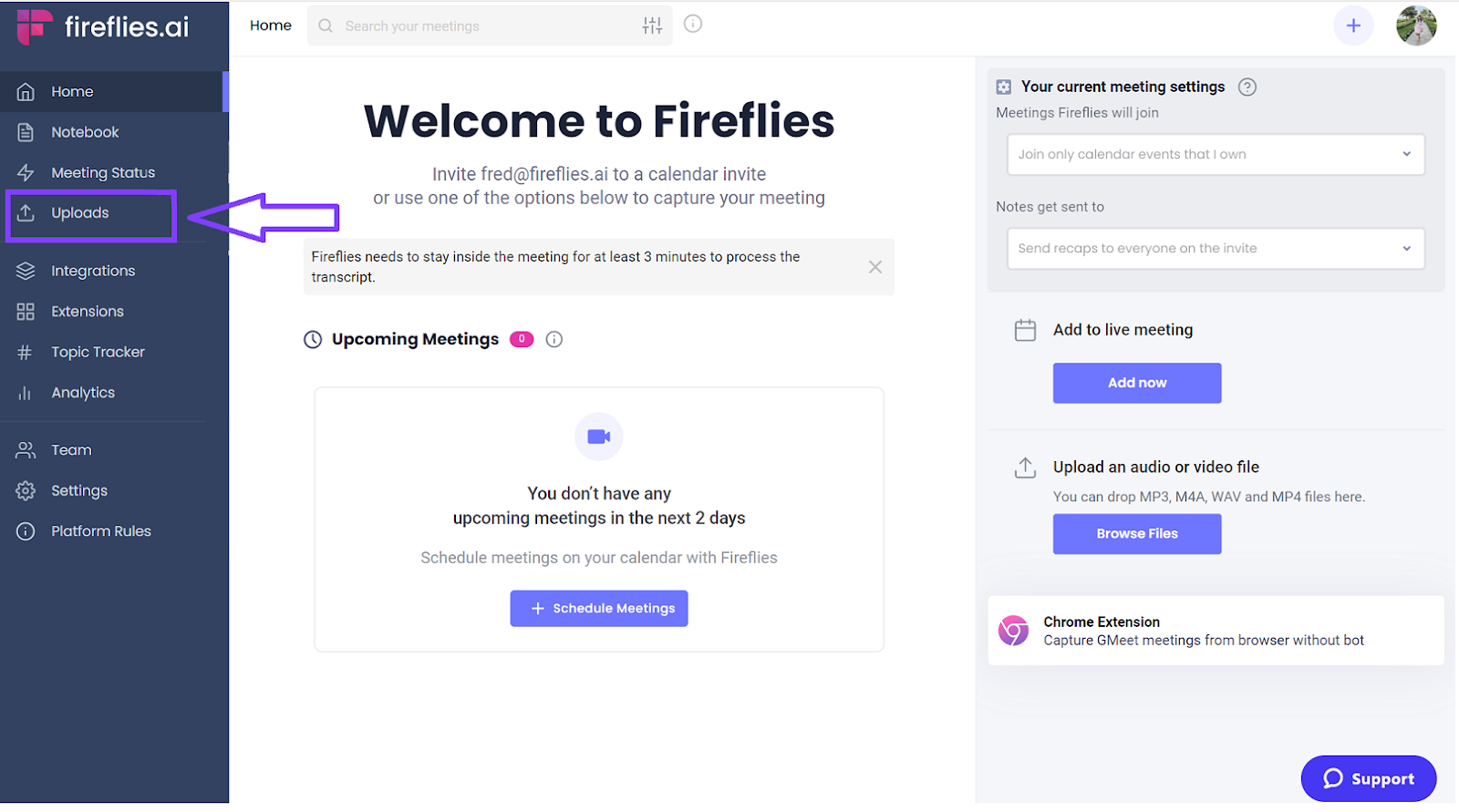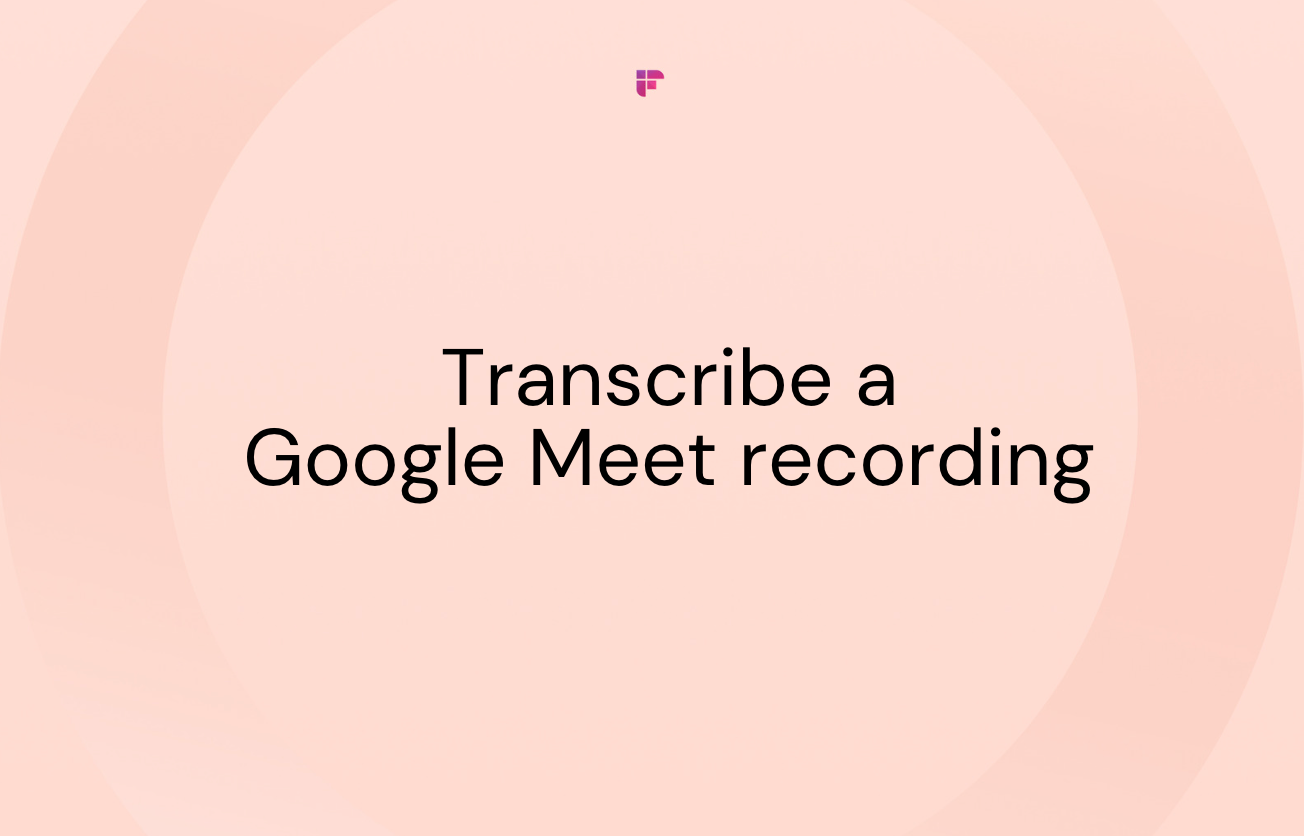 Apart from meetings, you can also use Fireflies to create summaries of podcasts, voice memos, and other conversations.
Pros
Generates 90% accurate transcript and summary within minutes.
5-level AI Super Summary to comprehensively explain what went down during the meeting.
Offers advanced AI filters and Smart Search capabilities to find any information shared during a conversation within seconds.
Easy to use in-app text editor for reviewing and editing transcripts.
Allows you to share soundbites of key moments in the meeting.
Enable you to collaborate with teammates by leaving comments on the transcription.
Integrates seamlessly with almost 50 video conferencing and business apps like Slack, HubSpot, ClickUp, Salesforce, Zoom, Skype, Aircall, RingCentral, etc.
Supports multi-language transcription—30+ languages and 3 English accents.
Provides chatbot assistance with Fireflies AskFred. Simply chat with AskFred to get the answers to any questions you have about the conversation. It can also automatically develop other forms of content, like social media posts, emails, blog posts, etc., from your conversations.
Offers an easy-to-use Chrome extension that lets you transcribe online meetings and summarize web pages, articles, and YouTube videos on the Chrome browser.
Enables you to create a collection of soundbites in a single space from multiple conversations with the Playlist feature.
Download the transcript and the AI-generated summary in 5 formats—PDF, DOCX, SRT, CSV, or JSON.
Highest security standards. All your conversations are end-to-end encrypted at rest and in transit. Fireflies is also SOC 2 Type 2 and GDPR compliant.
Cons
It only works online and requires a stable internet connection.
No in-built translation options.
💰
Pricing: Fireflies offers a free plan that gives you a storage of 800 minutes and up to 3 transcription credits (if you sign up from your official email).

Fireflies also offer a 7-day free trial to their Business Plan, the highest subscription tier. Sign up to get access to all its premium features for free.

For unlimited transcription credits, subscribe to the paid plan that starts from $10/seat/month.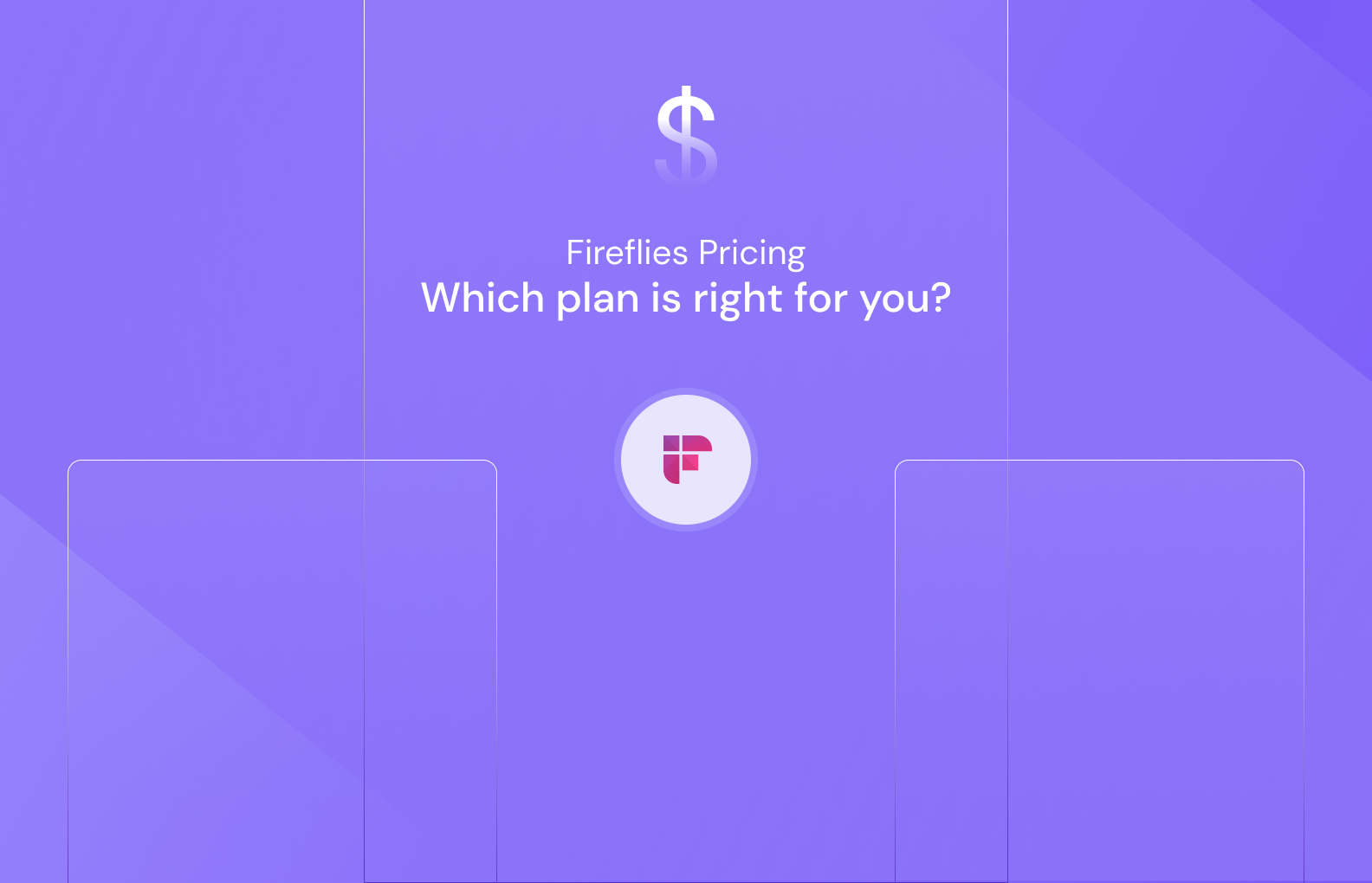 2. Vowel AI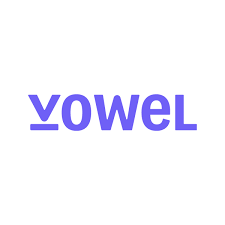 Vowel AI is an AI-powered meeting tool that can transcribe and summarize online meetings in minutes. It offers AI-generated meeting summaries, recordings, live transcripts, and more.
Host your next meeting on Vowel and turn on the recording to generate live transcription, AI summaries, and AI-powered action items.
Pros
Offers live captioning.
Multi-language transcription and summary generation—12 languages.
Easily find relevant information with its universal search facility.
Automatically identifies and assigns action items during the meeting.
Allows you to generate the summary so far of ongoing meetings.
Timestamps and speaker identification.
Offers shared notepad to facilitate collaboration during meetings.
Allows you to bookmark key moments.
SOC2 Type II certified.
Cons
Limited integrations.
Tends to pick up background noise.
💰
Pricing

Vowel AI subscription starts at $16.49/user/month.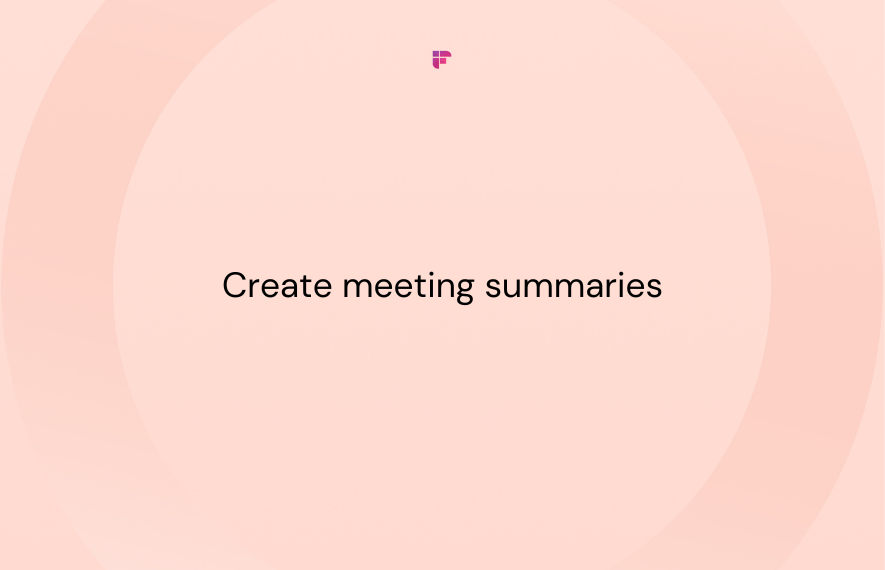 AI summarizer for online videos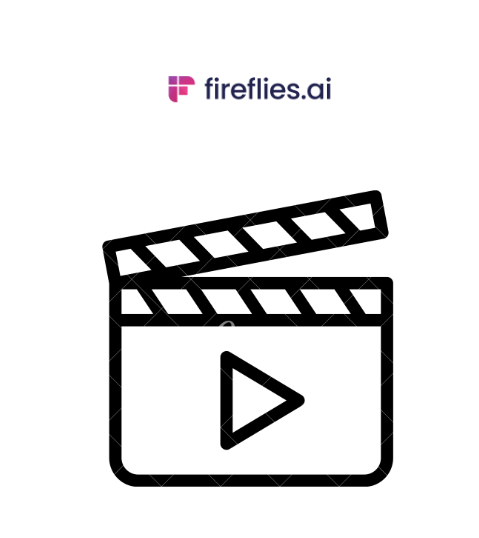 Why watch the entire video when you can get the essence in a snap?
Here are two best AI summarizers for online videos:
1. Eightify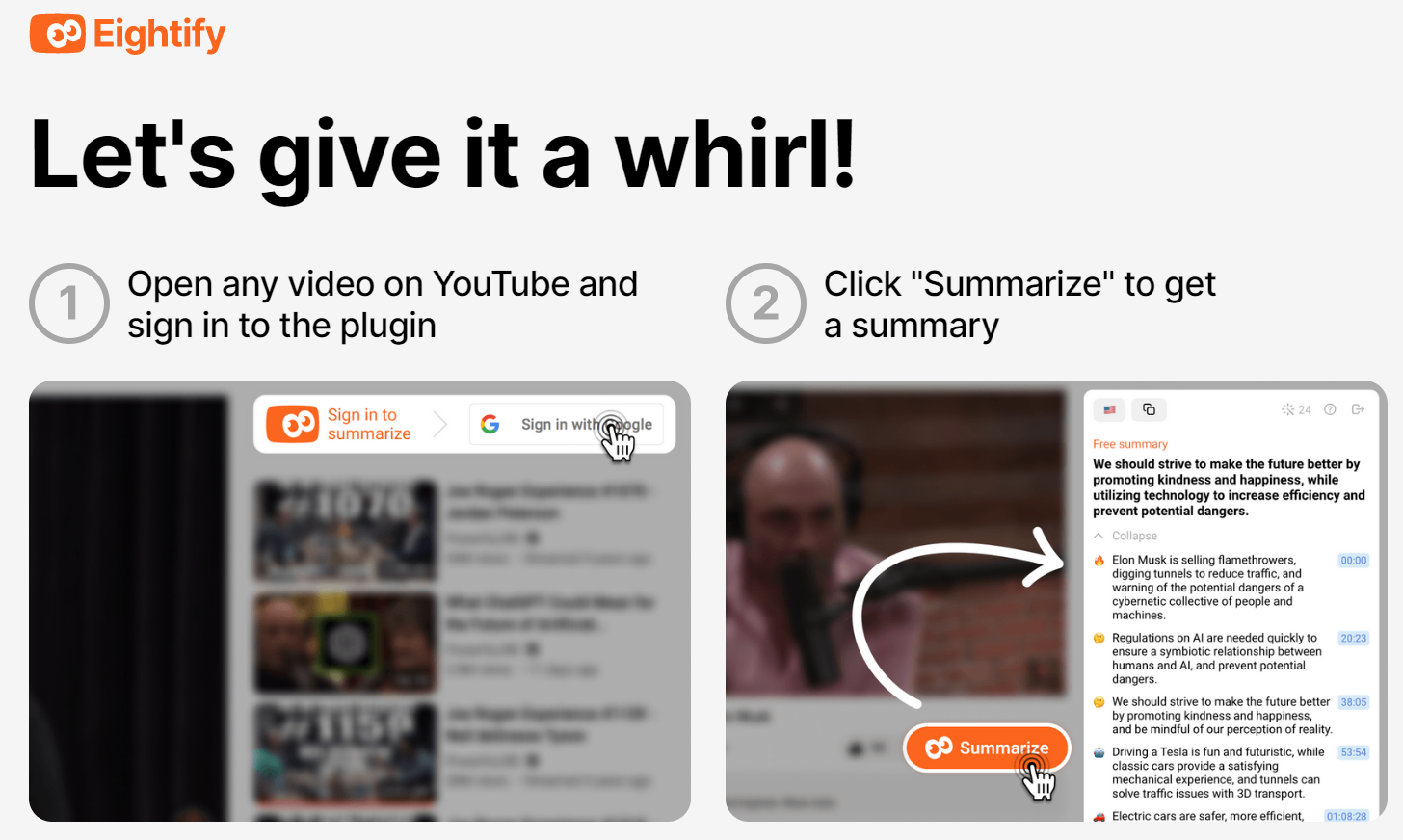 According to Statista, an average Youtube video lasts up to 11.7 minutes. Eightify enables you to consume the same content in less than 1 minute.
It is a Turbo GPT-powered YouTube video summarizer AI tool that helps you summarize any YouTube video into its eight key ideas in just 10-20 seconds.
Pros
Condenses the video content into eight key points in 10-20 seconds.
Offers a Chrome extension that lets you generate a summary in just one click.
Provides timestamps against each point.
Supports multiple languages—French, Spanish, Chinese, etc.
Cons
You cannot customize the length or format of the content. The summary will always be a bullet list of 8 points.
The application of the tool is limited only to YouTube videos.
💰
Pricing

Eightify is a free-of-cost google chrome extension.
2. Summarize.tech

Need a tool to summarize Professor X's two-hour-long YouTube lecture?
Summarize.tech can help you with that. It uses GPT-3 to summarize long videos, lectures, meeting recordings, and more.
Copy and paste the URL of the video you want to summarize in the text box. The tool will generate a high-quality summary in just a few seconds.
Pros
Fast and accurate.
No daily limits. You can summarize up to 200 videos per month.
Bullet point summary with timestamps.
Summarizes videos of any length.
Cons
Supports only English language
Does not allow you to download the transcript.
💰
Pricing

Summarize.tech offers a free version with limited credits. The premium plan charges $10/month for up to 200 videos without a day limit.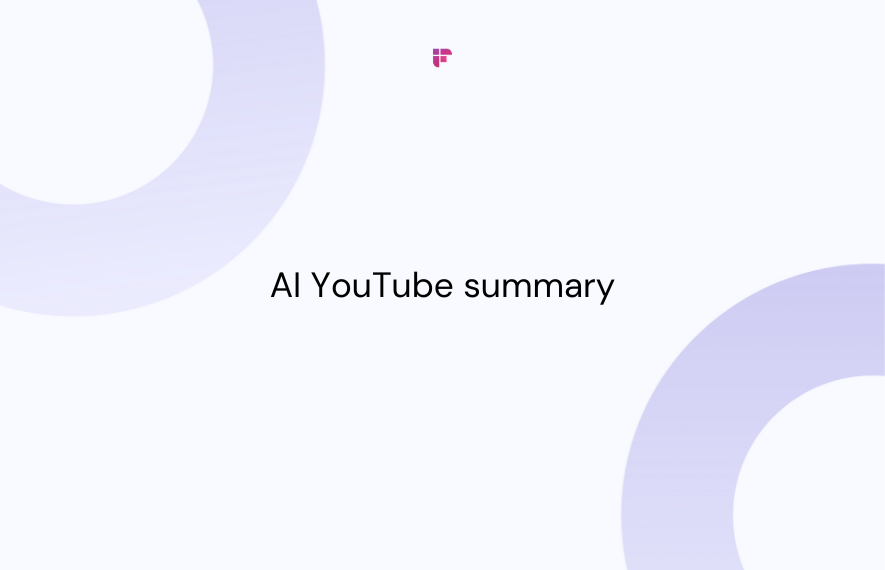 AI summarizer for text
Lost in the sea words? Use these AI article summarizer tools to condense text content to its key points:
1. Jasper.ai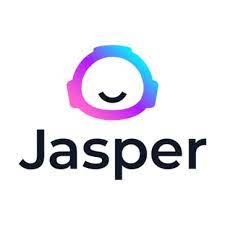 Jasper.ai is an innovative AI-powered platform that analyzes unstructured text data from various sources, extracts valuable insights, and generates automated reports, summaries, and recommendations.
Pros
Supports 30+ languages.
50+ in-built summary templates.
Faster turnaround time for content creation.
Allows you to interact with the AI effortlessly in natural language conversations.
Supports voice commands— just tell Jasper what you want it to do.
Allows tone setting of sentences. You can give proper instructions on how you want your content to sound—friendly, professional, etc.
Built-in surfer SEO integrations that help you optimize your texts.
Native Grammarly support and mostly grammatically accurate.
User-friendly interface.
Cons
Can be expensive for startups and small businesses.
Fails to summarize or respond to overly technical topics accurately.
💰
Pricing

The premium plan starts at $82/month/5 users.
2. Quillbot AI summarizing tool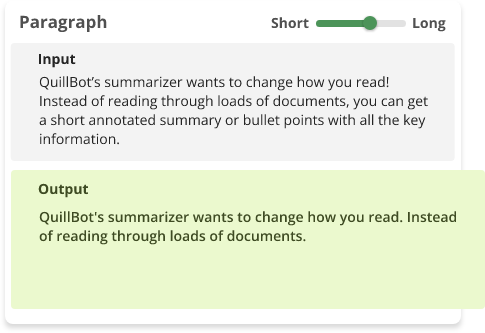 Like Jasper.ai, Quillbot also uses sophisticated algorithms to deliver high-quality summaries of long-form text content within seconds.
You can use this text summarizer AI tool to create a summary in bullet list form and paragraph formats.
Copy and paste the text content to summarize to the Input section. Next, choose the format you want—paragraph or bullet point and fix the summary length, short or long. Now, click Summarize.
The platform will then create a good-quality summary in the length and format of your choice.
Pros
Support multiple summary formats—bullet points and paragraphs.
High speed and accuracy in content generation.
It has in-built plagiarism detection and grammar checker that ensures high-quality summaries.
Allows you to customize the length of the sentences.
Cons
It does not always maintain the same tone throughout the created content.
Limited diversity. It only supports Australian, American, and British English dictionaries.
💰
Pricing

Quillbot offers a free version that gives up to 2500 words in the AI summarize. The premium versions start from $9.95/month.
3. Frase.io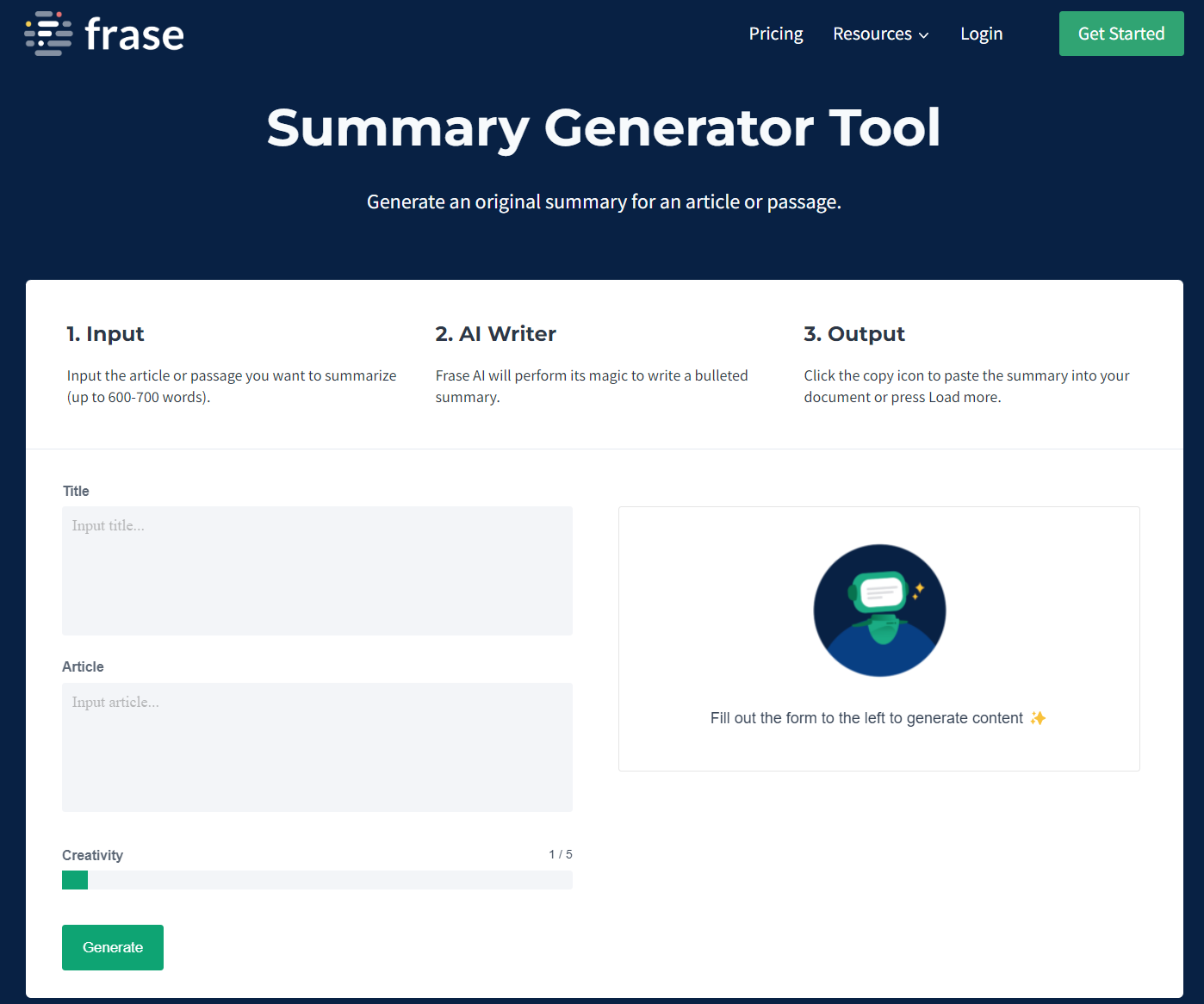 Frase.io summary generator helps you create the summary of any 600-700 word article in just one click, free of cost.
Copy the content you want to summarize into the Article section and click Generate. The tool will create a quality summary in just seconds.
Pros
An easy-to-use, free tool with a minimalistic, ad-free dashboard.
Generate full-length, SEO-optimized content briefs in just 6 seconds.
Offers free generator tools such as blog title generator, slogan generator, and meta description generator.
Provides an AI writer that helps you to autocomplete sentences or write SEO-optimized paragraphs in one click.
Cons
Limited to no integrations.
No multi-language support.
💰
Pricing

Frase.io Summary Generator Tool is 100% free.

If you want to access other tool features, such as SEO optimization, Keyword analyzer, long-form content creation, etc., subscribe to their premium plan that starts at $14.99/user/month.
AI summarizer for web pages
Unravel the mystery of lengthy web pages with these two tools:
Smodin

Smodin is one of the best AI summary maker tools in the market that you can use to get the condensed version of any website, webpage, or HTML page.
However, its applications are not limited to web pages. You can use the tool to create summaries for essays, manuscripts, novels, and other text documents.
Pros
Allows you to customize the summary length from 1-39 sentences up to 30,000 words
Supports summary generation for 20+ content classes—research papers, manuals, books, etc.
Supports 40+ languages.
It has an in-built translator, which you can use to translate your summaries into multiple languages
It is an integrated plagiarism checker, citation generator, and paraphrase generator
It creates grammatically sound content
Cons
It generates summaries in only one format—paragraph
It doesn't generate content with unique or varied phrases. The result can be repetitive and unimaginative.
💰
Pricing

Smodin premium plans start at $8/month.
Website Summary AI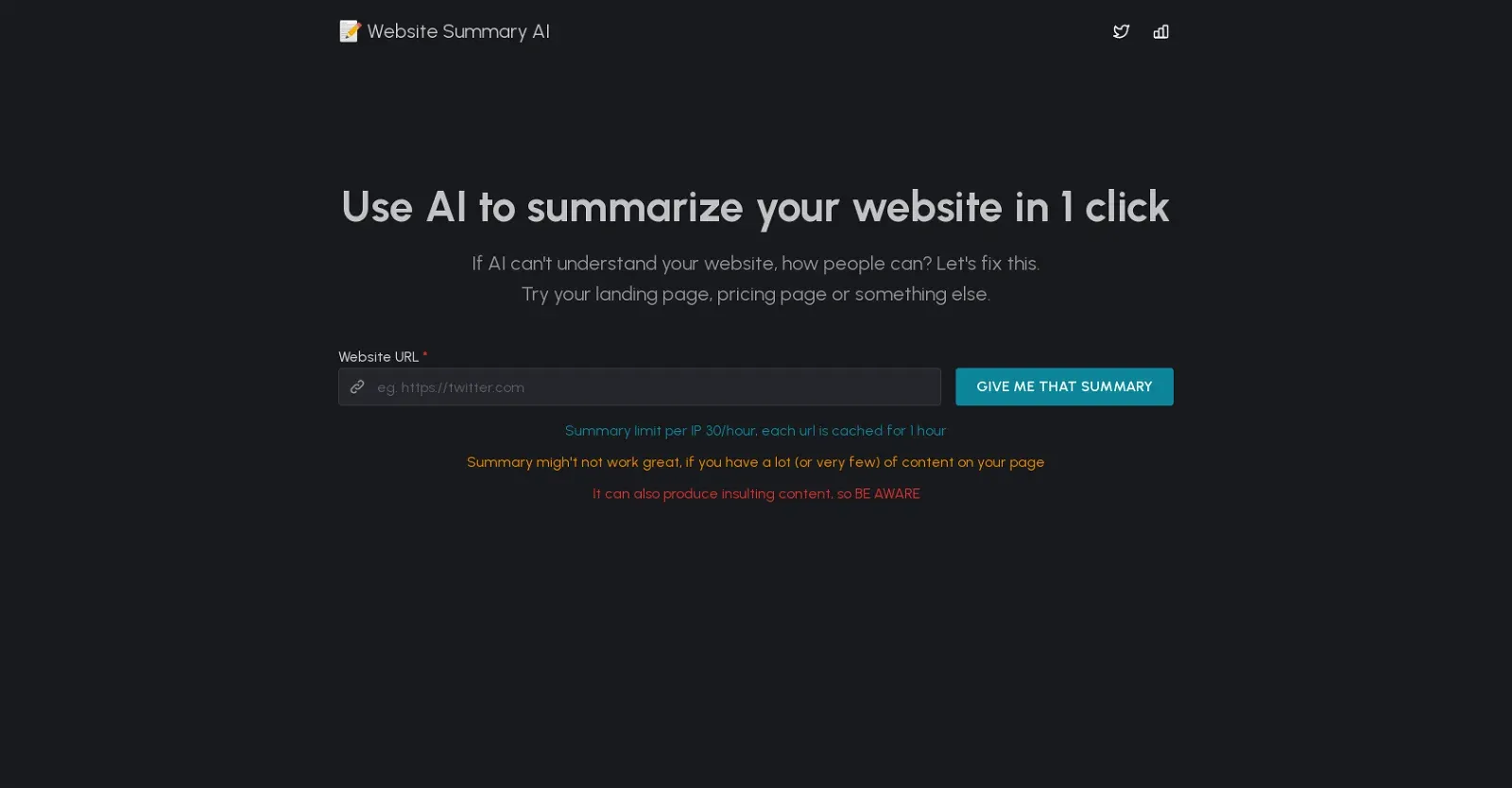 Website Summary AI is another AI summarizer you can use to condense a website's content into a few sentences.
Copy and paste the website URL to the Website URL text bar. Now, type in the prompt to generate the summary and click Ask AI. Voila, the summary is ready!
Pros
Generates summary in just one click.
Fast response time, generate answers in just a few seconds.
Responds to natural language prompts.
You can customize the summary in any desired format by giving natural language prompts.
Beyond summary, it answers any questions you have about the website.
Cons
Limits of 30 summaries/hour per IP address, and each URL is cached for one hour.
Produces poor results if a website has too much or too little content.
💰
Pricing

Website Summary AI is a free-of-cost tool.
BONUS: The all-in-one AI summarizer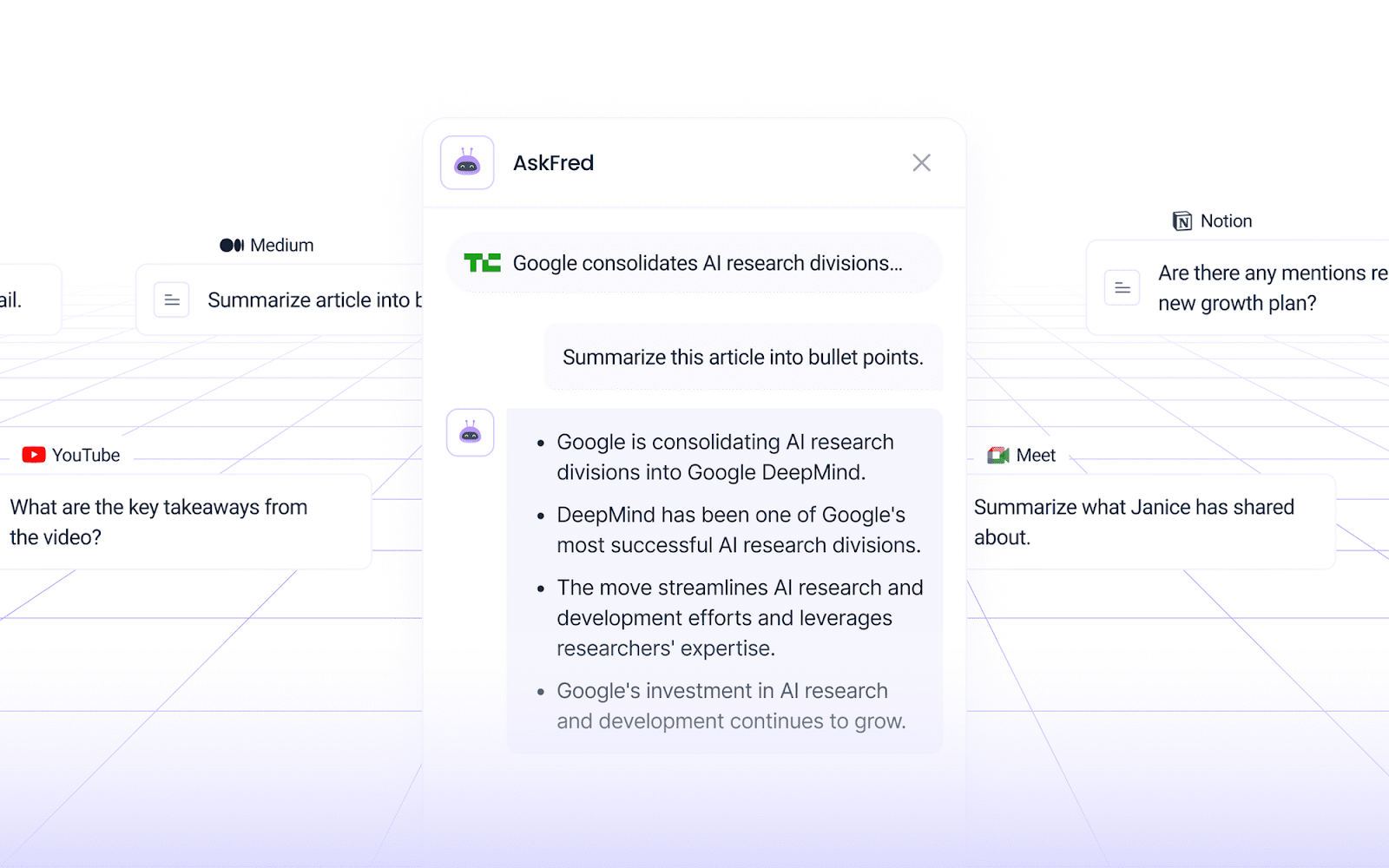 Fireflies aces in meeting summary generation, Eightify focuses on YouTube videos, and Frase is exclusive for text content. Each stays best at its specific use cases.
But there exists one tool that does it all—Fireflies' AskFred for Web.
AskFred for Web is a GPT-4 powered intelligent AI assistant. It extracts key insights from various sources like live online meetings, meeting recordings, video conferences, documents, case studies, wikis, emails, YouTube, Google Docs, research articles, and more within minutes.
Simply download and install the Fireflies Chrome extension in your Chrome browser.
Now open the pages or videos you want to summarize.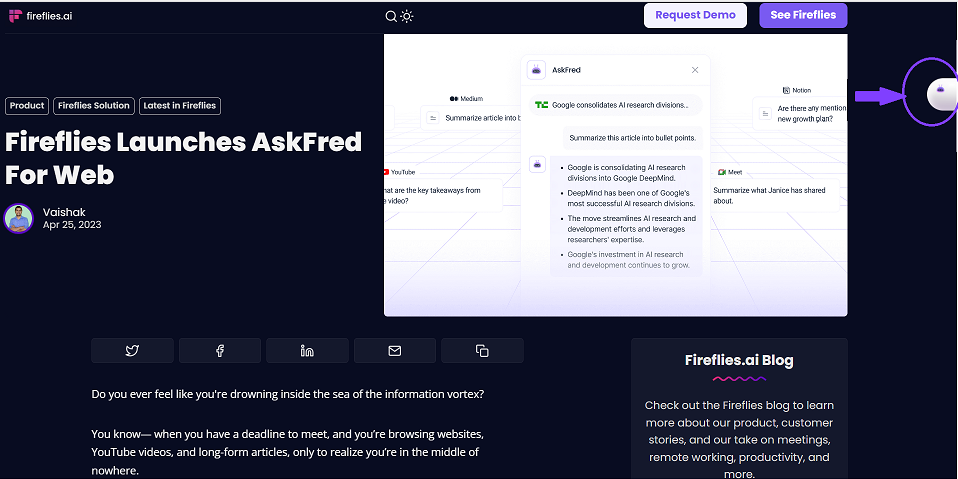 Click the AskFred for Web toggle on the right side of your browser and start chatting.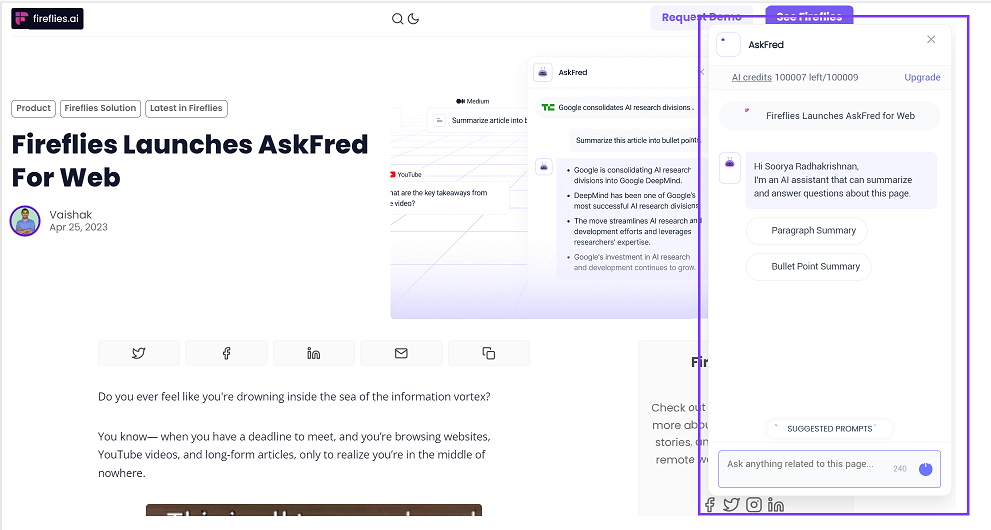 You can click on the in-built prompts to quickly create the summary.
If you've specific requirements, you can instruct the bot to create the summary accordingly by giving prompts in natural language.
Wrapping up,
There it is, the top AI summarizer tools to take your productivity to the next level.
While Fireflies can summarize even the missed meetings, Jasper and Frase.io condense 100-page articles into bite-sized notes, and Eightify saves you from sitting through an hour-long YouTube lecture.
And when you need to do it all at once, use AskFred for Web on your Chrome browser to summarize anything over the web.
So go ahead and pick your AI summarizer to unleash your productivity powers!