AI summary generator tools are here to rescue you from the bottomless pit of information overload. It can accurately summarize a meeting, article, report, or book with just a few clicks!
In this article, we will list the top 10 AI summary generator tools to help you save time and effort while still gaining valuable insights. We will discuss each tool's pros, cons, and pricing, so you choose the best fit for your needs.
So, read on to explore the magical tools that turn pages into lines, videos into notes, and meetings into minutes.
What Are AI Summary Generator Tools?
AI summary tools are software applications that help you summarize long texts, calls, or even videos into shorter, more digestible versions. They process large amounts of information quickly and easily.
These tools use advanced technologies such as Natural Language Processing (NLP) and machine learning algorithms to analyze the text for key concepts and sentences. They then summarize them into shorter versions that capture the essence of the original content.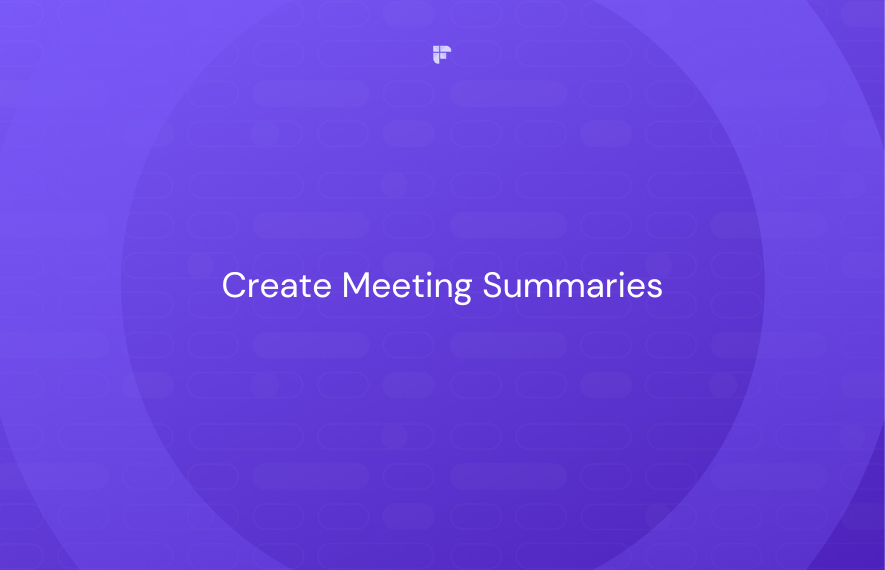 Top 10 AI summary generator tools
AI tools are here to revolutionize the way we write, how we read, and ultimately, how we consume content—McKinsey. With single clicks and simple commands, you can now create summaries of any form of content in just seconds.
Here are the top 10 unique AI summarizing tools you need in 2023:
Jasper.ai
Fireflies.ai
Quillbot
ParaphraseTool.com
Text Summarizer by Paraphraser
PrepostSEO
Frase.io
Smodin
Eightify
Resume Worded
For more ease and clarity, let's categorize these as per their top use cases and then look at their pros, cons, and prices.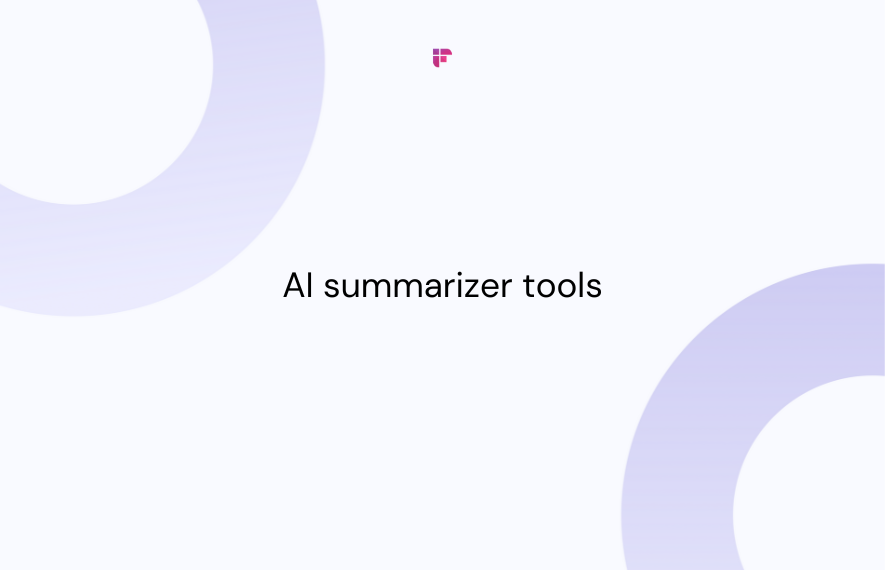 AI summary tool for unstructured text data
1. Jasper.ai
Jasper.ai is an innovative AI-powered platform that analyzes unstructured text data from various sources, extracts valuable insights, and generates automated reports, summaries, and recommendations.
Pros
Supports 30+ languages and 50+ templates
Allows tone setting of sentences. You can give proper instructions on how you want your content to sound—friendly, professional, etc.
Allows you to interact with the AI effortlessly in natural language conversations
Supports voice commands— just tell Jasper what you want it to do
Built-in surfer SEO integrations that help you optimize your texts
Faster turnaround time for content creation
Native Grammarly support and mostly grammatically accurate
User-friendly interface
Cons
Might be costly for startups and small businesses
Fails to summarize or respond to overly technical topics properly
Pricing
Jasper.ai has two pricing plans—Boss and Business.
The pricing is based on the number of words you need monthly and the number of users per subscription.
In the Boss mode, you get 10,000 words for 5 users at an estimated $82/mo cost.
The business mode will suit you best if you have a bigger team looking for custom plans and billing options.
Mckinsey
research says we spend an average of 40% time in meetings. And with this overload of information and little to no time to document it effectively, here's the
AI notetaking tool
that helps you automatically summarize all your meetings in just minutes—our third summarizing tool, Fireflies.ai
AI summarizer for meetings
2. Fireflies.ai
Fireflies is an AI notetaker that helps you record, transcribe, summarize, and analyze meetings.
Pros
It automatically records, transcribes, summarizes, and analyzes meetings and audio/video recordings with over 90% accuracy.
Fireflies AI Super Summaries is the most comprehensive meeting summaries that include keywords, meeting overview, meeting outline with clickable time stamps, shorthand bullet-notes, and potential action items.
Fireflies allows you to easily edit or search through meeting transcriptions to review information in minutes.
It enables you to collaborate with colleagues by sharing soundbites of key moments in the meeting or leaving comments on the transcription.
You can use the AskFred feature to ask questions about what transpired in the meeting. You can have conversations with the AI assistant Fred to understand the meeting gist or generate blogs, emails, and social media posts from post-meeting transcripts.
Fireflies integrates with almost 50 video conferencing and business apps like Slack, HubSpot, ClickUp, Salesforce, Zoom, Skype, RingCentral, etc.
It supports multiple languages and accents.
Cons
It only works online and requires a stable internet connection.
Fireflies right now supports only 7 languages. More language support will be released soon.
No in-built translation options.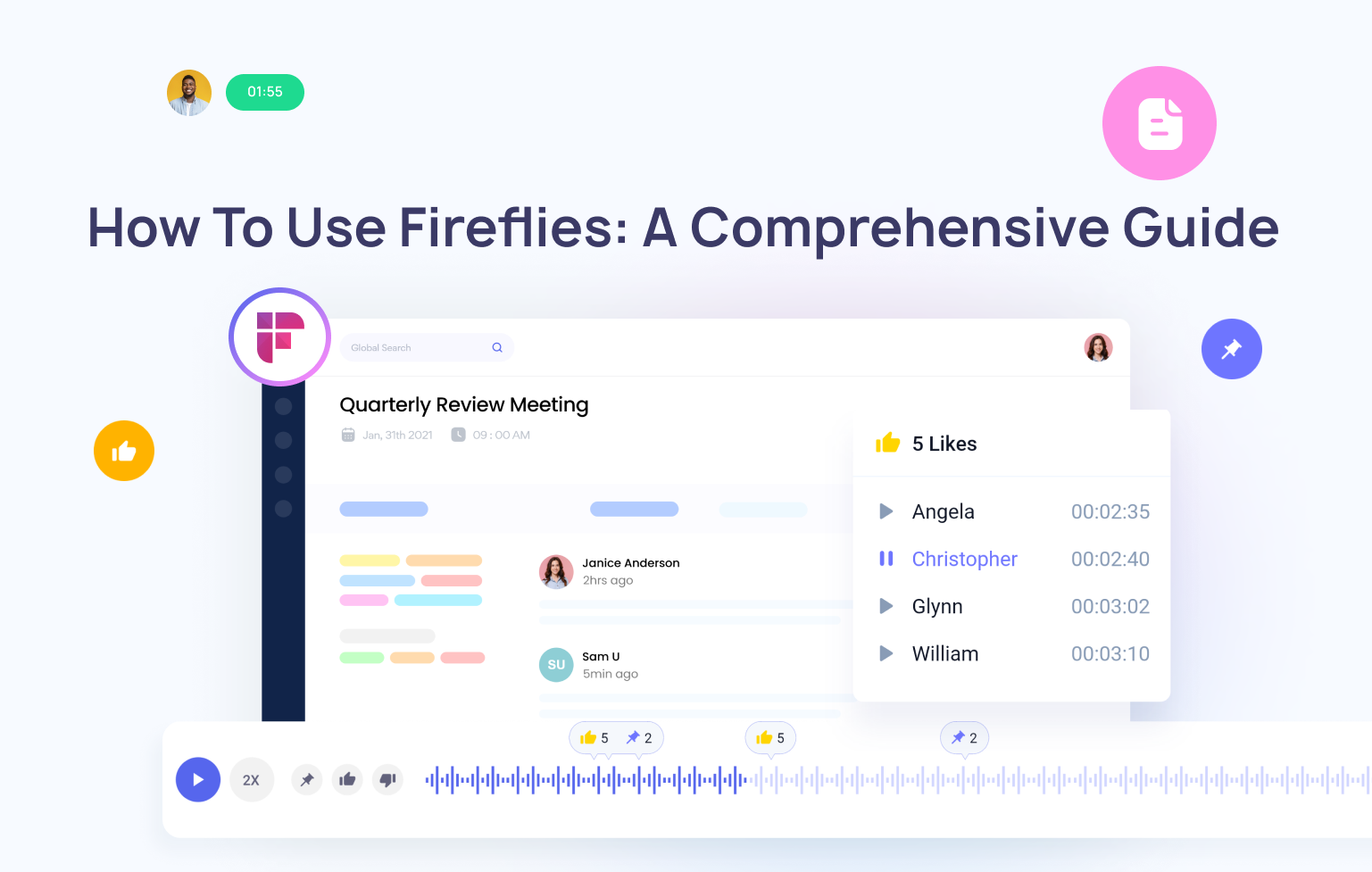 Pricing
Fireflies.ai has subscription models like Pro, Business, and Enterprise and a free version.
The Pro version will suit you best if you're an individual or have a small team of 4-5 people.
On the other hand, if you're a fast-growing company, go for the Business version or Enterprise if your team size is larger than 51.
The prices are as follows:
Pro: $10/seat/month billed annually
Business: $19/seat/month billed annually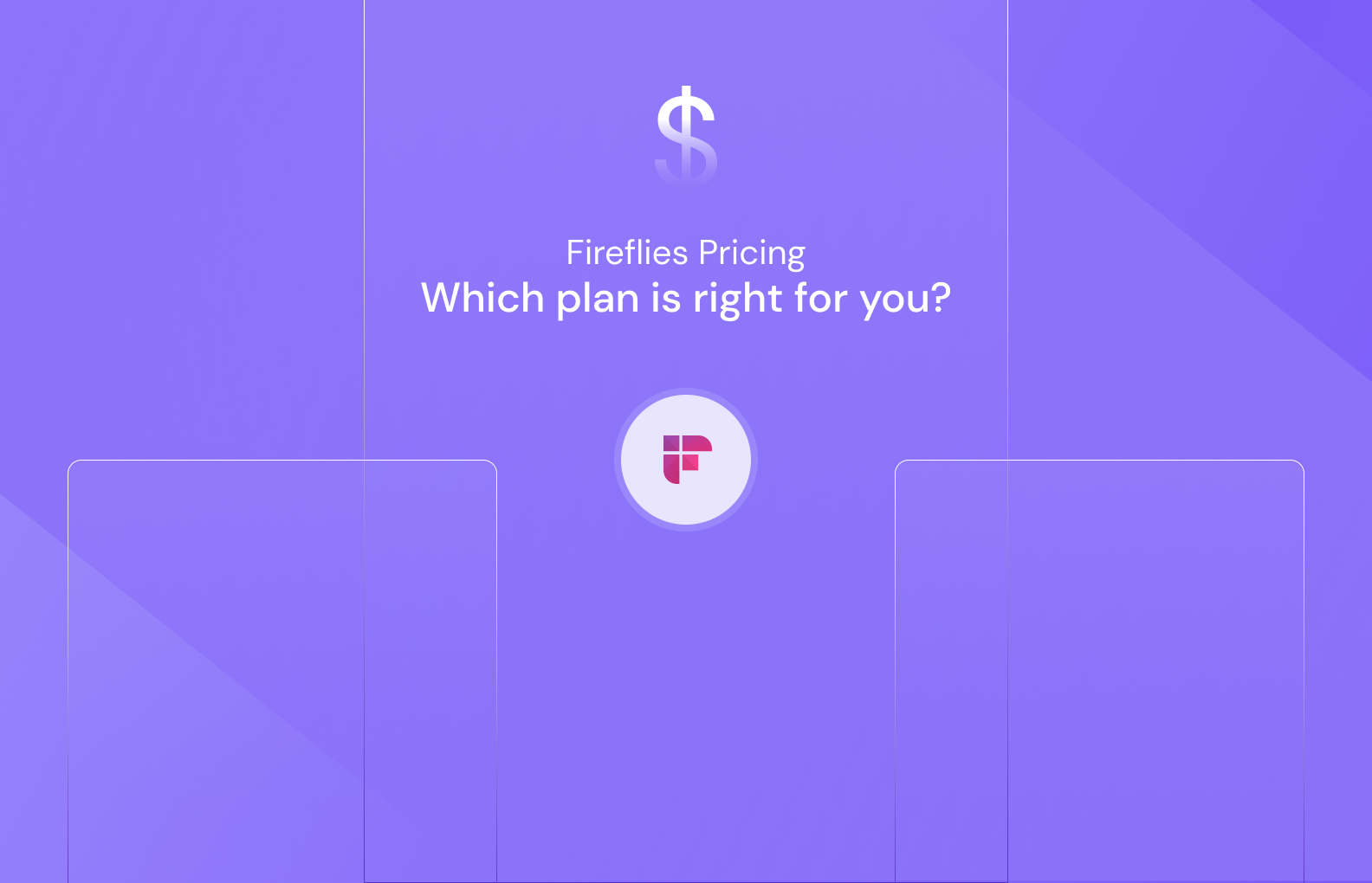 AI text summary generator tools
3. Quillbot AI summarizing tool
The first AI text summary generator tool for creating high-quality summaries is Quillbot. Like Jasper.ai, Quillbot also uses sophisticated algorithms to deliver high-quality summaries within seconds.
You can use this AI text summary generator to create a summary in bullet list form and paragraph formats.
Pros
Support multiple summary formats—bullet points and paragraph
High speed and accuracy in content generation
It has in-built plagiarism detection and grammar checker that ensures high-quality summaries
Allows you to customize the length of the sentences
Cons
Even though it is great at finding synonyms, it occasionally fails to rephrase complete sentences effectively.
It does not always maintain the same tone throughout the created content.
Limited diversity—it only supports Australian, American, and British English dictionaries.
Pricing
Quillbot offers a free version that allows you to use up to 2500 words in the AI summarizer.
The premium versions start from $9.95/month.
4. ParaphraseTool.com
The next in line of best AI summary tools is ParaphraseTool. This tool helps you create summaries of articles or text documents into the most simple and digestible sentences.
Simply copy and paste the text you want to summarize into the text box provided, select the summary mode, and click the "Paraphrase" button. And that's it.
Paraphrase Tool lets you manually edit the AI-generated summary to refine the content further.
Pros
Allows you to create content in 18 writing modes
Supports 100+ languages
Provides free plagiarism detection in 50+ languages
Easy to use and cost-effective
Restructure complex information into easy-to-understand sentences
Cons
Doesn't automatically enter citations
The generated content isn't grammatically sound, and you'll need to double-check to ensure the quality
Pricing
ParaphraseTool charges $7.99/month on a top 3-day free trial.
It also has an annual plan that offers unlimited words and content creation services at $59.88/year.
5. Text Summarizer by Paraphraser
Like ParaphraseTool.com, Text Summarizer by Paraphraser also generates summaries by analyzing the content and identifying the most important information.
Pros
Allows users to customize the length of the summaries
It contains four rephrasing modes: Fluency, Standard, Creative, and Smarter
Supports different languages
Allows you to generate multiple summaries from the same text
Cons
It does not detect or remove duplicates from the content
It does not allow you to upload a document from the cloud storage directly. You'll need to download the file and then upload it to the tool.
Pricing
If you're on a budget, this AI summary generator tool can be your best option. It has a free version with all the basic features (with ads).
The paid, ad-free version costs only $12.5/month, billed annually.
Also, if you're a student, you can subscribe to the student package that costs just $7/week to access all its features.
6. PrepostSEO
PrepostSEO is another AI summary generator tool that creates AI summaries of any text.
Pros
Allows you to condense content by limiting the number of words or by reducing the overall text by a percentage
It gives output in multiple formats—bullet points and paragraphs
Allows you to create summaries of uploaded .doc documents
Facility to customize the length and weight of the summary
Cons
Too many ads
Inaccurate plagiarism detection and weak grammar
It does not allow you to download the AI-generated summary in pdf format
Pricing
The tool provides a free version. It also has 3 models: Basic, Standard, and Company. The pricing is as follows:
Basic: $10/month - $50/year
Standard: $20/month - $150/year
Company: $45/month - $350/year
AI summarizer for long-form content
7. Frase.io
Thanks to AI summary generator tools, you can get an article's gist in less than a minute. Frase.io summary generator is one such tool that helps you create the summary of any 600-700 word article in just one click, free of cost.
Pros
It is an easy-to-use, free tool with a minimalistic, ad-free dashboard
It lets you generate full-length, SEO-optimized content briefs in just 6 seconds.
You can use its content analytics tool to identify and rectify pages that might slip in ranking beforehand.
Apart from the summary, it also contains other free generator tools such as blog title generator, slogan generator, and meta description generator.
It has an AI writer that helps you to autocomplete sentences or write SEO-optimized paragraphs in one click.
Cons
It does not provide internal link suggestions when creating long-form content
You may have to cross-check information while researching with Frase.io since its answer engine sometimes includes content from spam pages.
Pricing
Frase.io Summary Generator Tool is 100% free of cost.
However, if you want to access other tool features, such as SEO optimization, Keyword analyzer, long-form content creation, etc., you would need a premium plan at a starting price of $14.99/user/month.
It also has a pro-add-on for $35/month, offering services such as an AI writer, Keyword search optimization, and SERP data enrichment.
AI summarizer for websites and HTML pages
8. Smodin

Smodin is one of the best AI summary generator tools in the market that you can use to get the condensed version of any website, webpage, or HTML page.
However, its applications are not limited to web pages. You can use the tool to create summaries for essays, manuscripts, novels, and other text documents.
Pros
It allows you to customize the summary length from 1-39 sentences up to 30,000 words
It can create summaries for 20+ content classes—research papers, manuals, books, etc.
It supports 40+ languages
It has an in-built translator, which you can use to translate your summaries into multiple languages
It is an integrated plagiarism checker, citation generator, and paraphrase generator
It creates grammatically sound content
Cons
It generates summaries in only one format - paragraph
It doesn't generate content with unique or varied phrases. The result can be repetitive and unimaginative.
Pricing
Smodin has a starter plan with limited facilities you can get free of cost.
To get more premium features, you can subscribe to its Essentials or Productive plans; prices start at $8 and $24, respectively.
AI summary generator for YouTube videos
9. Eightify
According to Statista, an average Youtube video is 11.7 minutes long. Eightify enables you to consume the same content in less than 1 minute.
It is a Turbo GPT-powered tool that helps you summarize any YouTube video into eight key ideas in just 10-20 seconds.
Pros
Highly efficient and fast. It condenses the video content into eight key points in 10-20 seconds.
It's an easy-to-use tool with a chrome extension that lets you generate a summary in just one click.
It also provides timestamps against each point. So, if you're a YouTube creator, you can use this app to add chapter markers to your videos automatically.
It supports multiple languages—French, Spanish, Chinese, etc.
Cons
It does not allow you to customize the length or format of the content. The summary will always be a bullet list of 8 points.
The application of the tool is limited only to YouTube videos.
Pricing
It's a free-of-cost google chrome extension.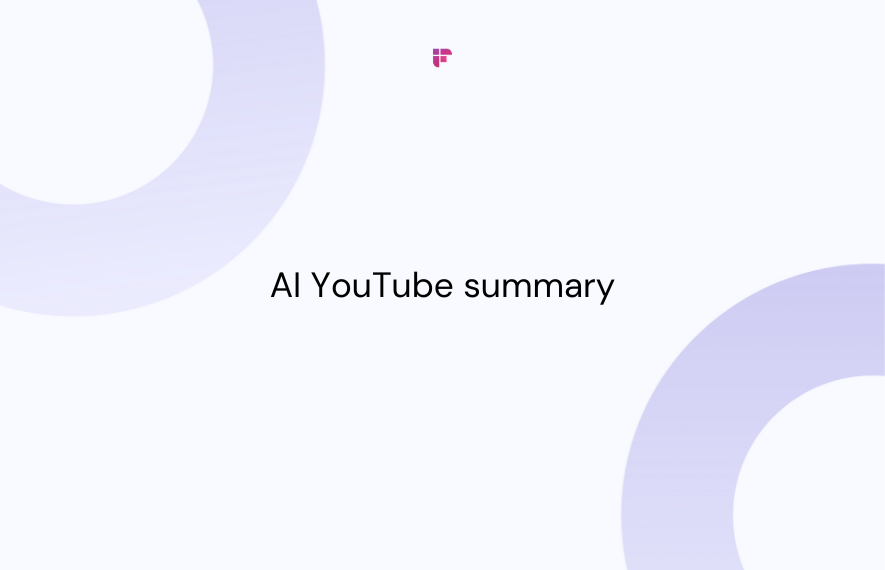 AI summarizer for resumes and LinkedIn profiles
10. Resume Worded
Resume Worded is an online platform that provides tools and resources to help job seekers improve their resumes. It has a summary generator, which you can use to quickly create a customized summary for your resume and LinkedIn profile.
Though an optional choice, adding a 2-6 line summary of your expertise and experience to the job application can help you get noticed by recruiters and increase your chances of landing an interview.
Pros
Quick and efficient summary generation for resumes and LinkedIn profiles
Gives constructive criticism on your resume and LinkedIn profile
ATS compatibility checking facility
350+ summary templates, including free summary templates for LinkedIn, Resume, etc.
Cons
Poor customer support.
Its use cases are limited to resumes and LinkedIn profiles.
It gives too much emphasis on ATS leading to poor quality of content and language.
Pricing
Along with a free version, Resume Worded gives its Pro-version service at a price ranging from $49/month – $299/year.
Final thoughts
AI summary generator tools are a game-changer for anyone who needs to sift through large volumes of information quickly and efficiently.
We've covered 10 amazing AI summary generator tools that save you time and hassle—Jasper to condense complex information, Fireflies.ai to summarize meeting notes, Resume worded to outline resumes and LinkedIn profiles, Smodin to summarize websites, and more.
These tools can be your personal assistants and help rewrite the most boring and tedious content into bite-sized summaries within minutes. And as AI technology advances, we can expect these tools to become even more sophisticated.
So, try out one (or all!) of these tools and stay ahead in today's fast-paced digital world. Happy summarizing!