📉
Callout: According to a
Gartner report
, in-person enterprise meetings will drop from 60% to just 25% by 2024.
This dramatic shift underscores the fact that the future of business meetings is virtual. The need for robust and efficient enterprise meeting software is non-negotiable as the lines blur between physical and digital collaboration.
It's time to finally find a platform that checks all the boxes on your wish list—and maybe some you didn't even know you needed. Plus, we'll also discuss some crucial features to consider when choosing enterprise meeting management software.
What is enterprise meeting software?

Enterprise meeting software enables teams to collaborate seamlessly regardless of physical proximity.
These aren't just your average video conferencing apps. Enterprise meeting software are purpose-built for the needs of large organizations, including built-in security, deep integrations, robust admin controls, customer support, scalability, and more.
How enterprise meeting tools elevate virtual meeting experience

Investing in an enterprise meeting management software can offer many advantages like:
Cost savings: With less need for business travel and real estate to host events and meetings, enterprise meeting software reduces costs substantially. Cloud technology also minimizes infrastructure expenses.
Productivity gains: Streamlining scheduling and enabling real-time collaboration while integrating with other tools like Fireflies.ai ensures secure, efficient communication across global teams.
Access to talent: Virtual solutions give access to talent worldwide and bring together the right people regardless of geography.
Inclusivity: Well-designed meeting software levels the playing field and gives remote participants the same experience as those in person. Features like transcription and captions also increase accessibility.
Business agility: Leading enterprise platforms make it easy to create or join a meeting in seconds, allowing you to be more responsive to clients and opportunities.
Bonus: Integrate your enterprise meeting software with Fireflies to get accurate, searchable transcripts, meeting analytics, custom notes and summaries, and more.
5 Features to look for in enterprise meeting software

The right software and purposeful meeting practices make it possible to collaborate across distances without sacrificing effectiveness.
However, not all enterprise meeting tools are created equal. Here are 5 must-have features in enterprise meeting software.
Integrations: Look for deep integration with your company's tech stack, like Office 365, Google Workspace, Salesforce, Slack, HubSpot, and more. APIs for custom integrations are also helpful.
Meeting capacity: Ensure the platform can support town halls, webinars, and other large virtual events your company may wish to host. For constantly growing enterprises, it's better to have a platform capable of accommodating hundreds or even thousands of participants.
Mobility: Employees don't always have access to desktops or laptops. Ensuring a seamless experience across web and mobile is ideal for an enterprise-grade meeting solution.
Recording: Recording your meetings helps you share the discussion with people who couldn't attend live. It also creates a searchable archive to revisit key moments and extract insights long after the meeting ends.
Transcription capability: Some meeting software can transcribe all your conversations, helping you maintain a written record of important discussions and decisions.
💡

Fireflies Tip

Fireflies records, transcribes, and summarizes your meetings, allowing you to review them in minutes. No more sifting through lengthy recordings to find key moments—simply search the transcript, highlight important snippets, and share with your team.
5 Things to consider when selecting an enterprise collaboration tool

Security: Look for a solution with formidable security measures to safeguard sensitive meeting conversations. These could be robust access controls, meticulous adherence to HIPAA and GDPR compliance standards, end-to-end encryption, private storage, etc.
Ease of use: Look for simple, intuitive interfaces. Well-designed tools minimize the learning curve so team members can be productive from the get-go.
Global access: Look for widely available tools so country borders never become a barrier for your global operations.
Customer support: Look for white-glove onboarding and dedicated technical support tailored to the needs of large enterprises. The best enterprise collaboration tools don't just hand you a manual—they provide guided setup and training customized for your workflows.
Price: Compare pricing models closely, calculate the total cost of ownership based on your needs and team size, and look for the platform with the best value for every dollar spent.
The 5 best enterprise meeting software options

As an enterprise, you need a battle-tested meeting solution that ticks all the boxes for security, scalability, and seamless collaboration. Here are 5 leading options worth evaluating:
1. Zoom

If ease of use is your primary concern, Zoom is an exceptional choice. Employees can get started in minutes, and the platform scales seamlessly as your headcount grows. Zoom's out-of-the-box functionality requires fewer add-ons, though more advanced controls and features cost extra.
Pricing:
Basic - Free for up to 100 attendees
Business Starter - $6/month/license
Business Standard - $12/month/license
Business Plus - $18/month/license
Enterprise - Custom pricing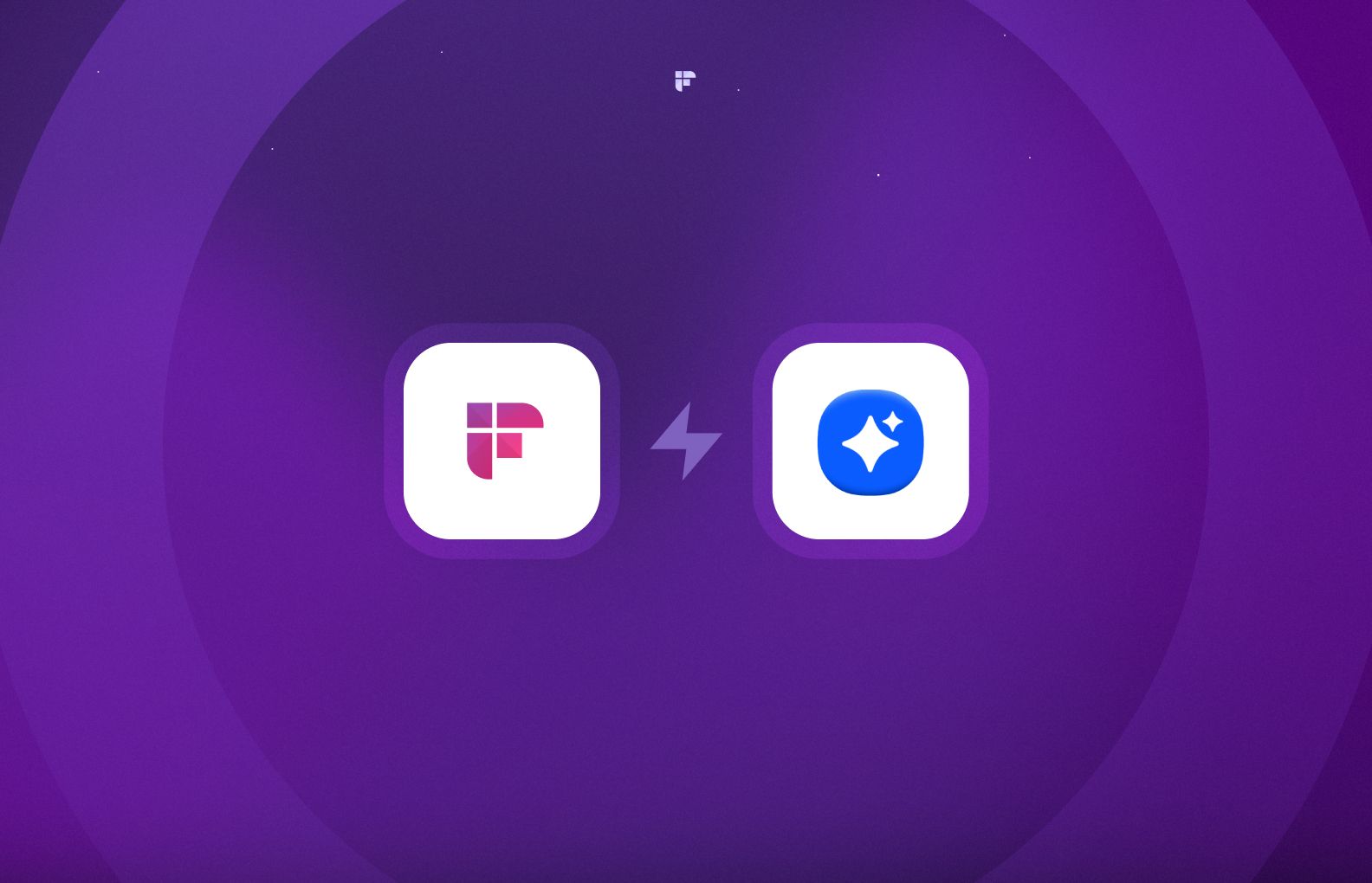 2. Google Meet

Google Meet is Google's offering to enterprises for all of their video conferencing needs. Its tight integrations with other Google Workspace apps, such as Gmail and Calendar, make it a natural fit for companies already relying on G Suite.
💡
Google Workspace has over 3 billion active users and
9 million paying
organizations.

Pricing: Google Meet's business-centric features are available through different Google Workspace plans.
Business Starter - $6/user/month
Business Standard - $12/user/month
Business Plus - $18/user/month
Enterprise - Custom pricing
3. Microsoft Teams
Microsoft Teams is a video conferencing and collaboration platform. With its deep integration across Office 365, Teams brings together meetings, chat, documents, and business apps under one roof.
For enterprises invested in Microsoft's ecosystem, Teams can maximize productivity by centralizing collaboration.
Pricing:
Business Basic - $6/user/month
Business Standard - $12.50/user/month
Business Premium - $20/user/month
Enterprise - Custom Pricing
4. Webex by Cisco

Webex by Cisco is an enterprise-focused video conferencing and meeting platform trusted by businesses worldwide. Webex services are known for their security and dependability, being trusted by the United States government for their video conferencing needs.
Webex provides capabilities like large meeting capacity, toll-free dial-in numbers, live transcription, and HD video. Integrations with business apps help optimize workflows.
Pricing:
Webex Meet - $14.50/license/month
Webex Suite - $25/license/month
Webex Enterprise - Custom Pricing
5. GoTo Meeting

For enterprises looking for a platform that integrates VoIP and web conferencing together, GoTo Meetings can be great for your business.
With GoToMeeting, you get all the standard video meeting capabilities plus advanced features like toll-free dial-in and basic call transcription to recap meetings.
Pricing:
Professional - $12/month/organizer
Business - $16/month/organizer
Enterprise - Custom pricing
💡

Fireflies Tip

Fireflies integrates with 40+ business apps and video conferencing tools, including the ones mentioned above, to sync meeting transcription and summaries between apps and create powerful automated workflows.
Final thoughts
With the right enterprise meeting software, you can transform your meetings into engaging experiences where global workforces openly collaborate to make faster decisions.
The future is virtual. Select a tool that connects distributed teams and drives productivity—-one that deploys fast, integrates deeply, scales infinitely, and feels inclusive yet secure.
So, which platform is your first choice?