Gong Call Spotlight automatically summarizes sales calls and meetings.
But is it good enough to outshine Fireflies AI Super Summaries?
This blog explores what Gong Call Spotlight offers and the three major factors that make Fireflies AI Super Summaries the better option for summarizing meetings. Read on!
Get the gist of this article in under 30 seconds.
Here's the TL; DR version powered by Fireflies' AskFred for Web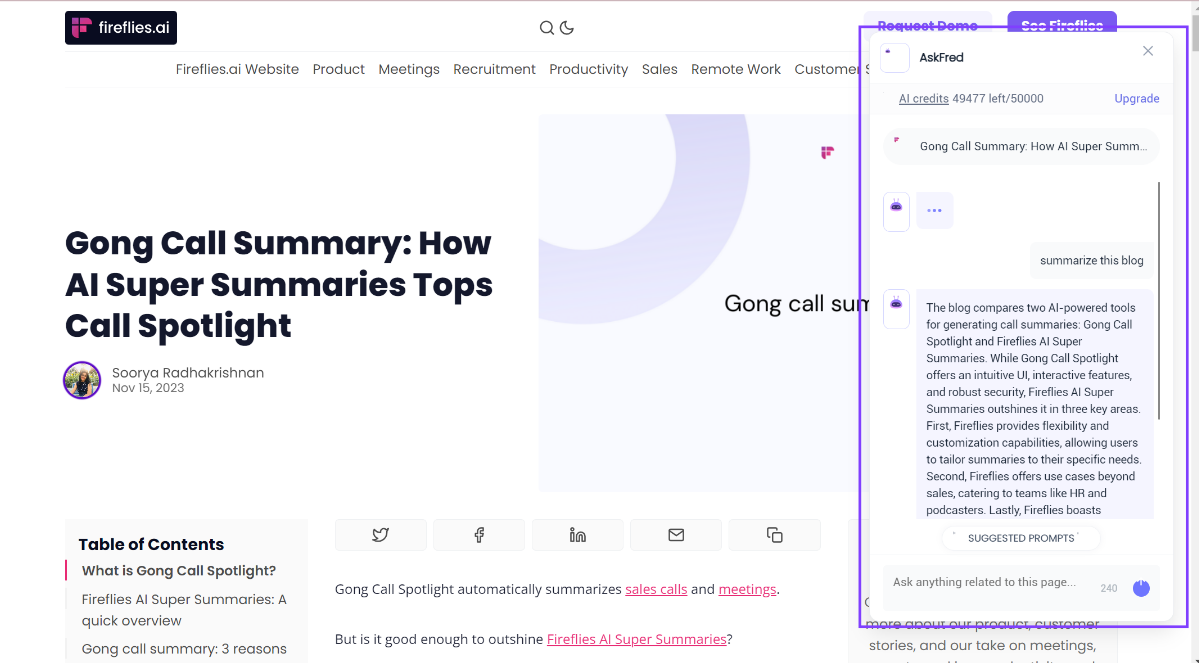 "The blog compares two AI-powered tools for generating call summaries: Gong Call Spotlight and Fireflies AI Super Summaries. While Gong Call Spotlight offers an intuitive UI, interactive features, and robust security, Fireflies AI Super Summaries outshines it in three key areas. First, Fireflies provides flexibility and customization capabilities, allowing users to tailor summaries to their specific needs. Second, Fireflies offers use cases beyond sales, catering to teams like HR and podcasters. Lastly, Fireflies boasts transparent and affordable pricing, in contrast to Gong's opaque pricing model."
Fascinating, right? You can also use AskFred for Web to summarize any web page, wiki, YouTube videos, etc., within seconds!
Here's what you need to do: install Fireflies Chrome extension, open the web page, and simply chat with AskFred for Web. That's it!
What is Gong Call Spotlight?
Gong.io is a revenue intelligence platform that uses AI to transform customer interactions into actionable insights for sales teams. It automatically transcribes and analyzes conversations to surface metrics, trends, and cues. Sales teams can leverage these insights to resolve gaps, close deals faster, and drive revenue growth.
Recently, Gong introduced Call Spotlight, a generative AI feature that gives users an easy-to-refer, accurate summary of their customer calls.
Its summary includes 4 major sections:
Highlights—Summarize the most relevant points discussed in the call and the next steps.
Outline—Detailed and organized call summary for a more streamlined review.
Ask Anything—Ask questions about calls and get tailored responses.
Call Briefs—A quick summary of previous conversations recorded within Call Spotlight to provide an enhanced deal context.
Gong Call Spotlight prioritizes data security and refrains from using any public-facing AI model.
Also, it seamlessly integrates with CRM tools to input call summaries automatically against respective contacts.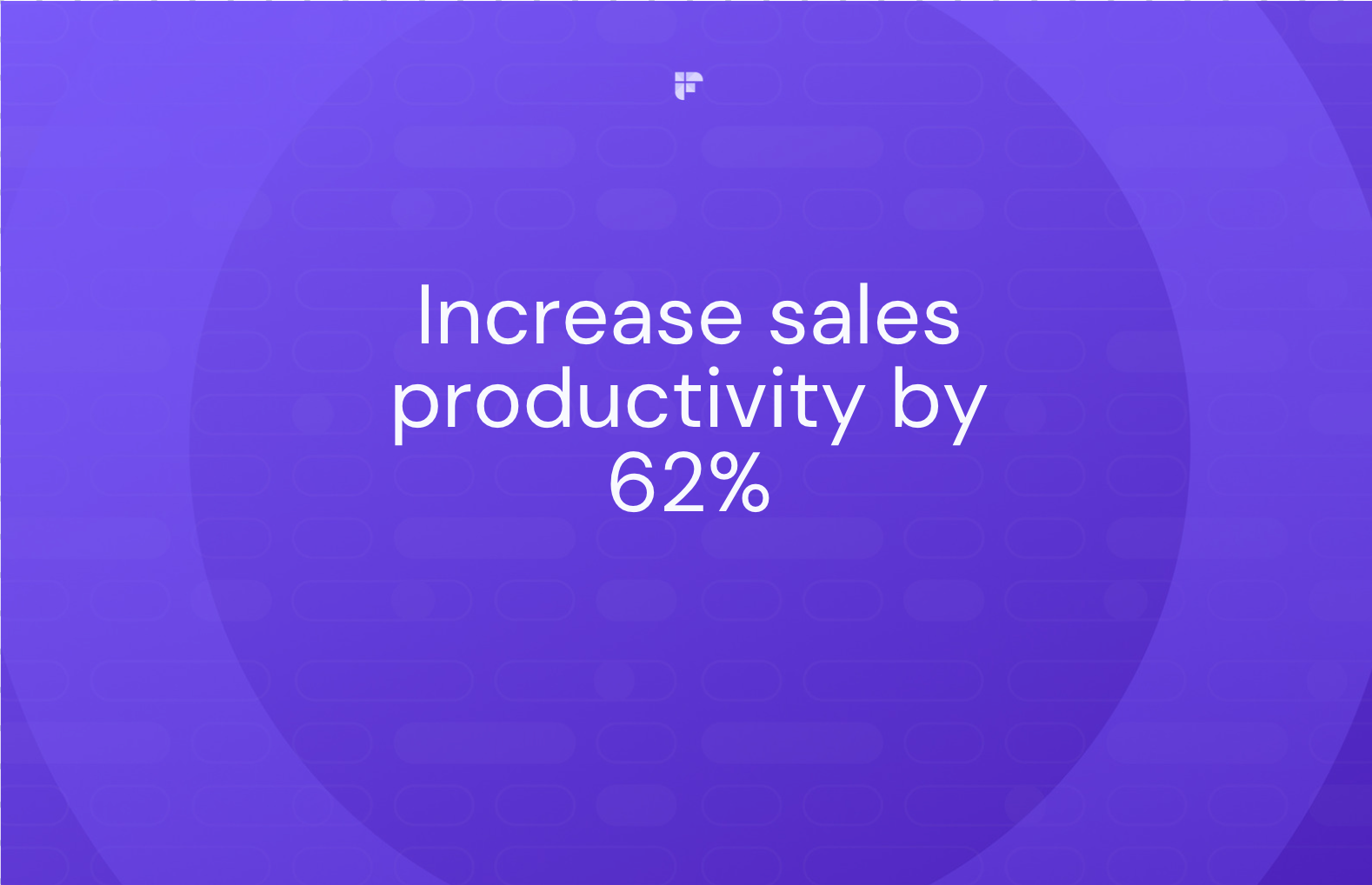 Fireflies AI Super Summaries: A quick overview
Fireflies AI Super Summaries produces an organized and accurate summary of your online and in-person conversations, enabling you to review lengthy discussions in just a few minutes.
By default, AI Super Summaries has 5 fully customizable sections:
Keywords: List of important keywords discussed in the meeting.
Meeting Overview: A concise summary of the conversation.
Meeting Outline: Detailed meeting outline with time stamps.
Bullet-Point Notes: Key information summarized into bullet points.
Action Items: An overview of assigned tasks and next steps.
You can modify the default prompts or AI models to customize Super Summaries for future meetings.
Fireflies also allows you to reprocess summaries of previously recorded meetings to generate new insights.
In addition to the default Super Summaries apps, Fireflies also lets you create your own custom apps to generate a summary for different use cases—discussion topics in HR meetings, feature updates mentioned in engineering syncs, project progress addressed during daily huddles, etc.
You can either run the custom apps manually or automate them for specific meetings. Custom app notes will appear in the Threads section below the Super Summaries apps.
How AI Super Summaries Beats Call Spotlight
Gong has made reviewing and understanding customer interactions easier with Call Spotlight. Its intuitive UI, summaries, interactive features, and robust security make Call Spotlight reliable for generating meeting summaries.
However, when comparing Call Spotlight with Fireflies AI Super Summaries, three key advantages make Fireflies the smarter option:
Flexibility and customization capabilities
Gong.io Call Spotlight is currently a one-size-fits-all solution and lacks flexibility. You cannot tailor it to your individual needs and customize the output.
While it attempts to overcome this shortcoming with the Ask Anything section, where you can ask questions and get answers instantly, it demands manual intervention each time.
On the other hand, Fireflies AI Super Summaries is highly customizable. You can easily modify Super Summaries apps' default prompts and AI models to match them to your specific needs.
And if you want to get custom summaries for all or specific meetings, you can create custom AI Apps and automate them. This way, you need not type prompts or questions about similar meetings after they end to get summaries.
Fireflies also offers a more feature-rich variation of Gong Call Spotlight's Ask Anything section with AskFred, the ChatGPT for meetings.
It can answer any questions you may have about the meeting and also write content like emails, blog posts, and social media posts when prompted.
So, if you want summaries highly tailored to your needs and provide deeper insights, Fireflies is the way to go.
Use cases beyond sales
Gong.io is purpose-built as a sales intelligence platform.
As per its website, Gong's transcriptions are 85-90% accurate, and it provides features like deal context, conversation, and revenue intelligence that specifically cater to sales teams. But its singular focus often limits other teams.
This is where Fireflies shines.
Fireflies provides robust Conversation Intelligence, superior transcription accuracy (>90%), and other advanced collaboration features tailored for users across organizations.
For instance, HR managers can use Fireflies to transcribe interviews, create custom summaries, and review hour-long meetings in minutes using AI-powered search. They can modify Super Summaries or create custom apps to extract meeting intel for a seamless handoff between interview rounds.
Besides summaries, HR managers can save the soundbites of their star recruiters or use Playlist to create hiring playbooks. They can also use Channels to organize interviews based on rounds, departments, positions, etc.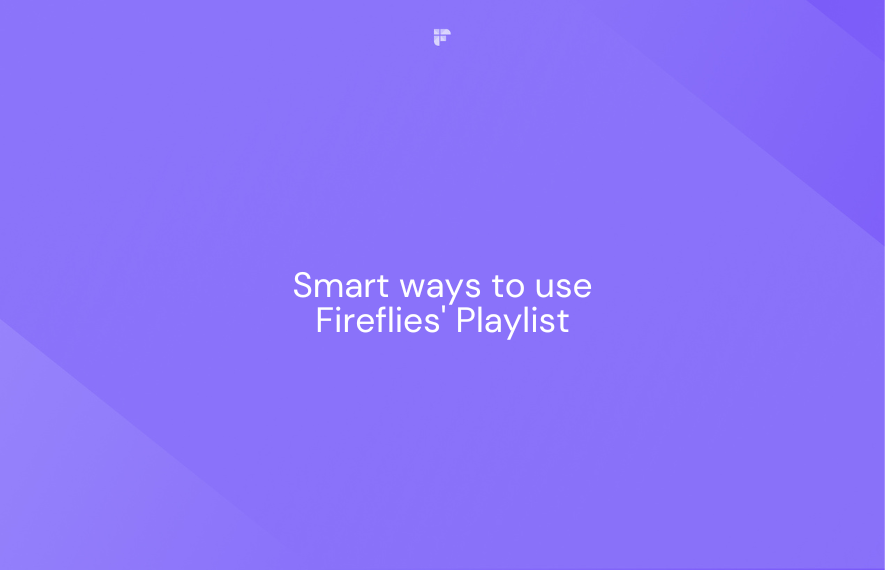 Similarly, podcasters can use Fireflies to transcribe podcasts and download them in 5 different formats. Adding transcripts to podcasts makes it more discoverable and SEO-friendly.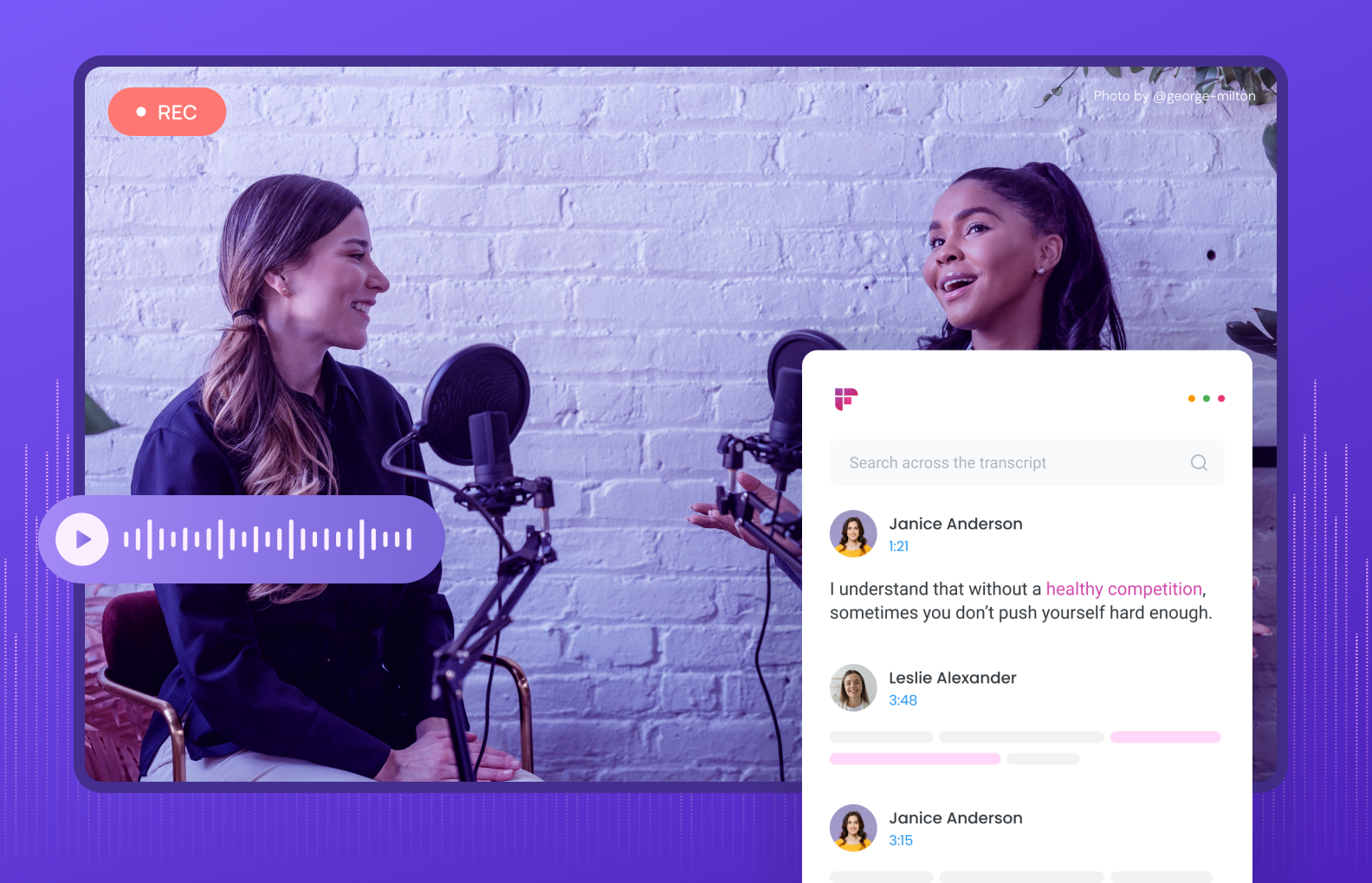 They can even send these transcripts to storage or other productivity apps of their choice. The applications are limitless.
Fireflies also offers a mobile app that lets you record and transcribe conversations on the go and maintain a centralized repository of all your discussions.
😮
Did you know? Fireflies is the go-to AI transcription tool for media professionals.
Researchers and journalists use Fireflies to create transcripts and quickly document their online and offline conversations. Plus, the platform's collaboration features, including Thread, Soundbites, and Playlist, effortlessly keep all stakeholders in the loop.

Plus, with pricing that starts at just $10/month, Fireflies puts powerful transcription within reach of everyone, not just large enterprises.
Transparent and affordable pricing
Gong follows an opaque pricing model. Their website provides no public pricing or feature comparisons. You need to schedule one or more calls with their sales associates even to get a peek into their cost.
This lack of transparency makes it hard to evaluate Gong against your budget.
In contrast, Fireflies follows a clear and straightforward pricing model. All plans and their included features are clearly listed on the Fireflies' website. The pricing starts at just $10/user/month and scales up from there.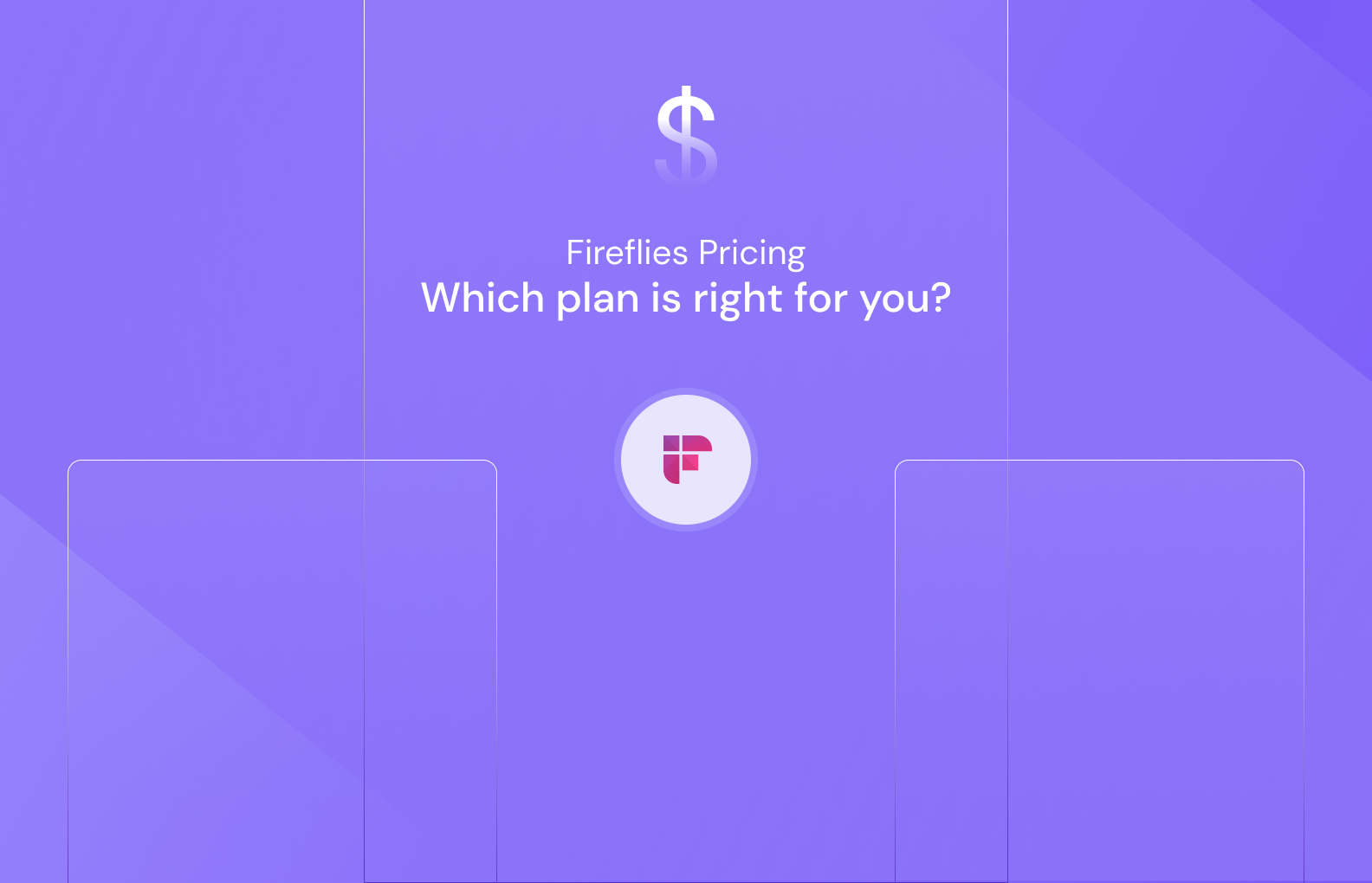 This lets you assess costs upfront and easily integrate Fireflies into your budget.
Fireflies also offers a 7-day free trial of its highest-tier Business plan, allowing you to explore the full features and evaluate the platform's benefits before investing.
It is said that Gong charges $5000/year just as platform fees, and the per-user charges come up to $1200/user/year. If this is true, it adds up to a hefty total cost of ownership.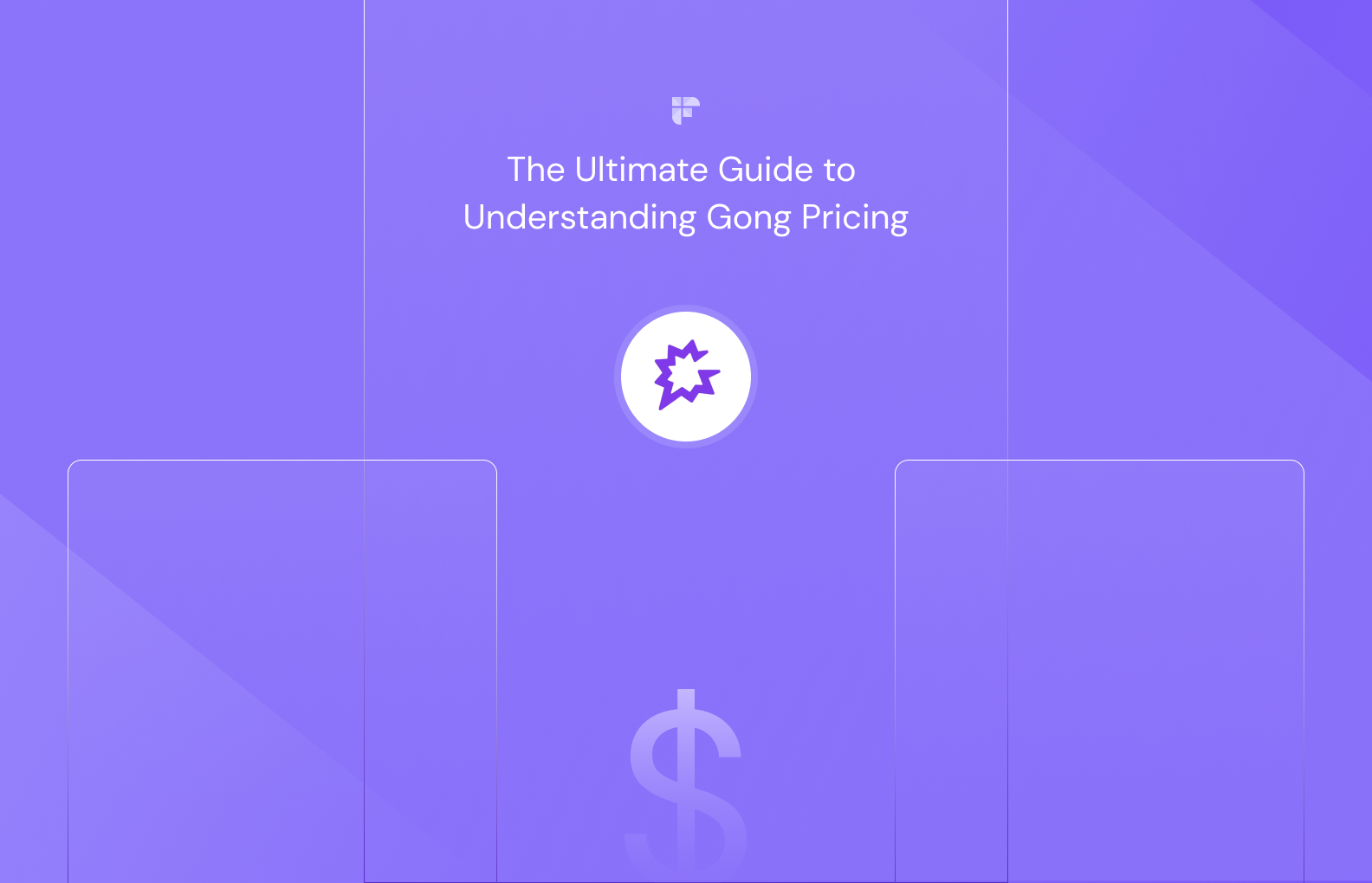 So, why pay 5X more when you can get the most detailed and customizable summaries at a fraction of this cost with Fireflies?
For detailed information on how Fireflies wins against Gong, read: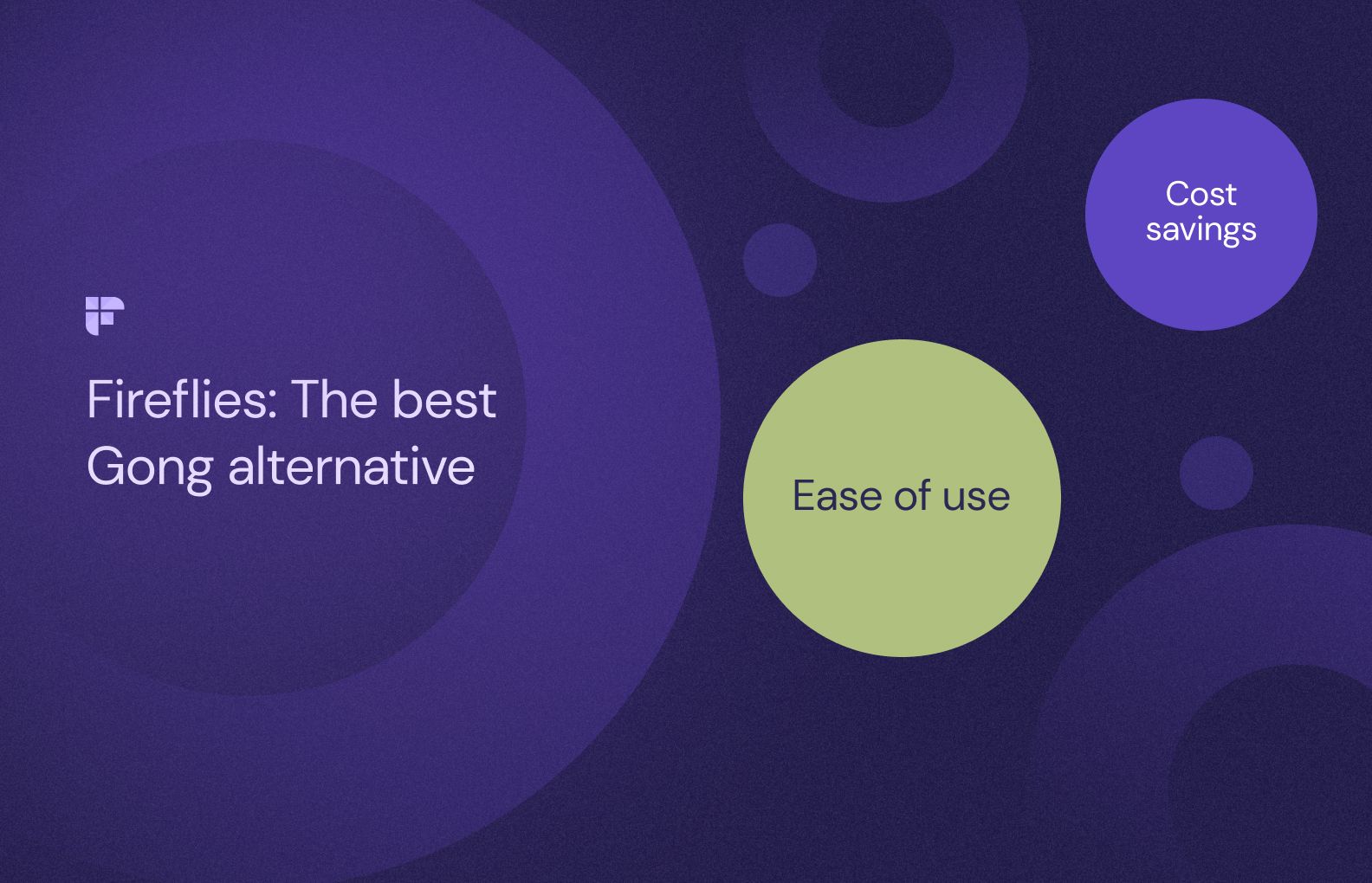 Wrapping up,
While Gong Call Spotlight serves its purpose for sales-focused summaries, Fireflies goes beyond basic summaries to provide customizable AI insights tailored to each user's needs. Its flexibility and versatility beyond sales empower the entire organization to unlock productivity.
With flexible pricing plans starting at just $10 per user monthly, Fireflies makes AI-powered meeting summarization accessible to companies of any size and budget.
So, why settle for less when you can have the best?