Undeniably, Rev has made transcribing your audio and video content a breeze. But is it the only tool that can accurately do the transcription process?
In this blog post, we will explore the 8 best Rev alternatives for AI transcription, shedding light on their unique features, pricing models, and overall performance.
Let's dive in!
8 top Rev alternatives for transcription
Here are the best 8 Rev alternatives:
Fireflies
Happy Scribe
Notta
Sonix
Verbit
Otter
Trint
Descript
1. Fireflies
Of all the Rev alternatives on the market, Fireflies sets itself apart with its exceptional and accurate transcription services.
Besides providing 90% accurate meeting transcription, this AI note-taking app allows you to upload and transcribe audio & video recordings in MP3, MP4, M4A, or WAV format.
Fireflies prioritizes your security needs, with GDPR and SOC 2 Type II compliance and end-to-end encryption for data confidentiality.
Unlike Rev which offers transcriptions starting at $1.50/min, Fireflies is a cost-effective solution, offering a free plan and affordable additional credits.
To streamline your workflow, it integrates with 50+ platforms so that you can easily log transcripts and meeting notes.
And, by supporting transcription in over 60 languages, Fireflies has solidified itself as one of the most inclusive automated transcription tools.
Pros:
Quick turnaround time than most of its competitors.
90%+ accurate transcripts, with speaker labels and timestamps
Provides AI-generated summaries that include the keywords, meeting overview, meeting outline, bullet-point notes, and action items from your conversation. You can further customize this AI-generated summary by adding or editing the custom apps in Fireflies settings.
Transcribe Loom, Soapbox, and Bubbles videos from the Chrome browser
Allows exporting of transcripts in 5 formats: DOCX, PDF, SRT, CSV, and JSON
User-friendly in-app transcript editor
Supports 60+ languages (and 3 English accents)
Offers Smart Search feature that allows you to quickly find information within a conversation using AI Filters, Sentiment Filters, and Topic Trackers.
50+ integrations with popular apps like Slack, Zoom, Salesforce, Aircall, and HubSpot
Aids collaboration via its Soundbite feature, which allows you to create shareable snippets from recordings.
Use the Playlist feature to create playbooks containing important soundbites of your conversations.
Allows you to add and reply to comments within the transcript using the Threads feature
Google Chrome extension to automatically record and transcribe meetings on Google Meet directly from the browser.
Cons:
No live transcription feature
No in-built translation features
💰
Pricing
Fireflies offers a free plan with limited storage of
800 minutes
and up to
three transcription credits.
For unlimited transcription credits, you can upgrade to the paid plans:
Pro
(starts from $10/seat/month) and Business ($19/seat/month).
You can also access a
7-day free trial
of its Business Plan once you've signed up.
Click here to learn: How to invite Fireflies to your meetings.
2. Happy Scribe
Happy Scribe is a transcription service that uses advanced AI alongside professional transcriptionists to provide accurate transcriptions of audio and video files.
It supports multiple languages and provides an easy-to-use transcription editor.
It also allows easy sharing of transcripts, uses numerous export formats, and integrates with other apps.
Pros:
Transcription in 60+ languages
99% accuracy for human transcription
Multiple export formats
Subtitle translation
Integrations with tools like Zapier
Offers workspaces to boost collaboration
Keeps transcript data secure
Cons:
Free plan offers very minimal features.
24-hour turnaround time for an hour of audio with human transcription
Pricing not friendly for small businesses
🤑
Pricing

Automatic (Free trial): $0.20/minute
Human-Made: Starting from $2.25 / minute
Human Translation for Subtitles: Starting from $6.30 / minute
3. Notta
Notta is a transcription service that converts audio to text, making it easy for you to focus on your conversations without the need for manual typing.
It converts audio to text in various formats like TXT, DOCX, PDF, and SRT. Notta allows you to edit and mark transcripts, change playback speed, insert images, and sync your data across devices.
Pros:
Chrome Extension to transcribe audio from multiple web sources like YouTube
Transcription in 104 languages
Allows import of audio/video files for transcription in several formats
Allows collaboration on transcripts
Offers high-security standards
Cons:
Speaker detection is often inaccurate
Limited integrations
🤑
Pricing

Basic: $0/month
Notta Pro: $8.25/month
Notta Business: $44/month
4. Sonix
Sonix is an automated transcription service that transcribes audio and video files in over 38 languages. This Rev alternative provides automated translation, subtitles, summaries, and collaboration tools.
You can use Sonix to easily organize, search, and share transcripts using its in-browser editor. Plus, it integrates with popular tools like Zapier and Zoom to help streamline your workflow.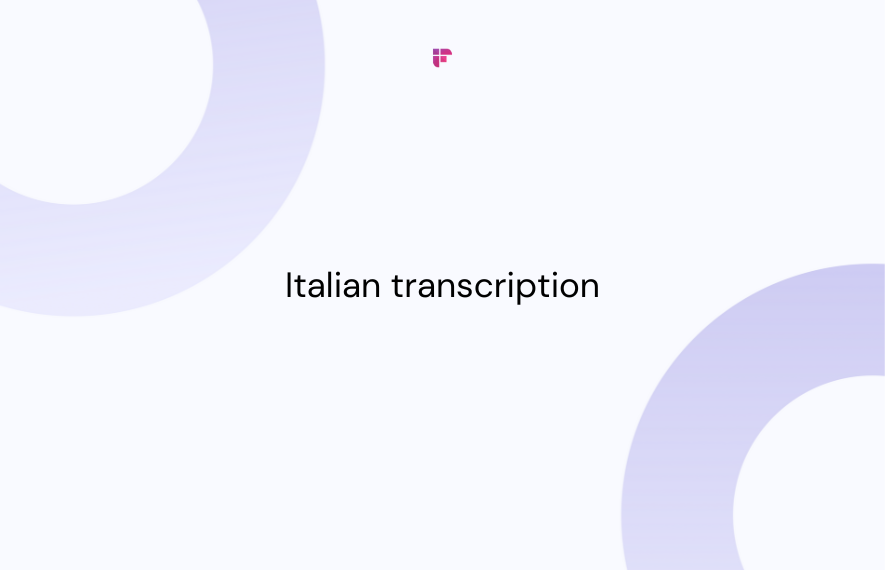 Pros:
Supports 38+ languages
Offers timestamps, speaker labels, and notes
In-built translation features
Provides integrations with 25+ tools, including Zapier
Text exports in MS Word, DOCX, TXT, PDF
Cons:
Limited storage
The pricing model is based on hourly usage, which can be costlier compared to other AI tools.
🤑
Pricing

Standard: $10/hour
Premium: $5/hour + $22/user/month
5. Verbit
Verbit uses both AI and human input to provide accurate transcription and captioning services. It allows you to export files in nearly any format, including PDF, Microsoft Word document, CSV, JSON, and plain text.
Verbit generates transcripts that contain speaker identification, SMPTE time codes, and other useful information.  
Pros
Delivers 99% accurate transcripts with speaker identification
Offers custom templates for transcription
Live-captioning for videos
Excellent customer support
Cost-effective
Offers translation services in multiple languages
Integrates with popular platforms like Zoom, Vimeo, YouTube, etc
Cons
Lack of a proper pricing structure
Supports just two languages
Slower turnaround time since humans play a role in the transcription process
🤑
Pricing

Verbit offers custom pricing.
6. Otter
Otter is another Rev alternative that can be used to transcribe interviews, events, and meetings. Otter records audio and takes real-time notes to help you easily focus on the conversation and highlight key takeaways.
It also integrates with popular video conferencing tools like Zoom, Microsoft Teams, and Google Meet, allowing seamless capture of meeting notes.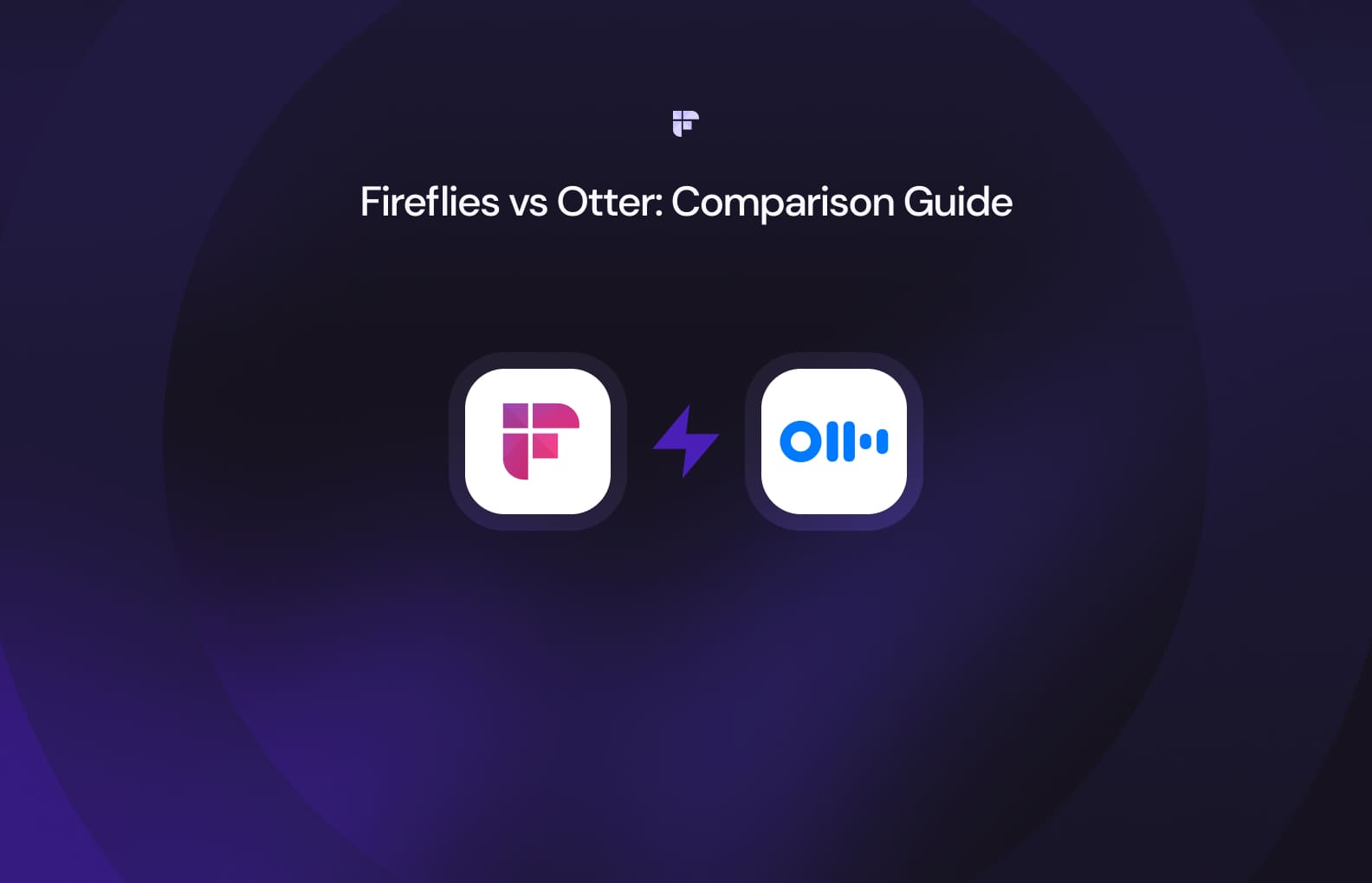 Pros:
Real-time transcription with speaker labels and timestamps
Two-factor authentication and data encryption
Collaborative editing capabilities
Supports transcription of recorded audio or video files in 15 formats
Enables you to search notes by keyword, speaker, and date
Allows adding of images or highlighting text within transcripts
Cons:
Supports transcription only in the English language
Limited integrations
🤑
Pricing

Basic (Free): $0/month
Pro: $8.33/month
Growth: $20/month.

A seven-day free trial is available.
7. Trint
Trint is an AI transcription tool that converts audio and video files into editable and searchable text. This Rev alternative also offers closed caption generation and editing, improving accessibility and inclusivity.
Asides from providing a quick turnaround time, Trint also has a mobile app that makes it easy to transcribe on the go.
Pros:
Powerful collaboration features like tags, highlights, and comments
Supports over 30 languages for transcription and over 50 languages for translation
ISO-certified to protect data
Allows upload and export in multiple file formats
Transcripts are easily searchable and organized
Integrations  with Zoom, Zapier, and Adobe Premiere®
Cons:
Pricing is on the high side
Lower transcription accuracy for languages except for English
Doesn't recognize speakers
The in-app editor is often glitchy
Limited integrations
🤑
Pricing

Starter: $48
Advanced: $55

A seven-day free trial is available for the Advanced plan.
8. Descript
Descript serves as an all-in-one tool for writing, recording, transcribing, editing, collaborating, and sharing content.
With Descript, you can get accurate transcripts in multiple languages at fast turnaround times.
Its intuitive drag-and-drop feature allows you to import and generate transcriptions of audio recordings complete with speaker labels.
Pros:
Automatically labels speakers
Transcribes audio in 22 languages
Workspace feature for better team collaboration
Filler word removal
Cons:
Foreign language transcription accuracy is poor
The in-app editor is not user friendly
🤑
Pricing

Free: $0
Creator: $12/user/month
Pro: $24/user/ month
In conclusion
Each tool from our list above stands out with its own set of exceptional features and advantages.
To discover the perfect tool that suits your specific requirements, it is crucial to consider your priorities, including factors like accuracy, turnaround time, pricing, and collaboration capabilities.
If you need an alternative that ticks all those boxes, then Fireflies is the best choice. It offers highly accurate transcription, team collaboration features, wide integration capabilities, and budget-friendly pricing. With Fireflies, streamlining your workflow and boosting productivity becomes easier than ever.
Read Next: