When it comes to sales, every minute counts!
Time is not just money; it's the key to turning potential leads into satisfied customers.
But here's the kicker: on average, sales reps devote just 36% of their time to active selling, with the majority absorbed by non-selling tasks like admin work (18%), prospecting (16%), and research (14%).
So, how can you ensure your sales force is making the most of their time and driving the bottom line? The answer lies in the right sales management software.
These digital allies keep your sales reps organized and help them focus on what truly matters, all while providing you with the essential metrics to support them.
Let's dive into the top 10 sales management software solutions to simplify your sales process and boost your growth.
1. HubSpot
Suitable For: Medium to large sales teams
HubSpot is one of the best sales management software that can help you with the entire sales process, from finding leads and tracking their progress to managing deals and creating quotes. You can also use it for coaching and analyzing sales strategies. Its user-friendly interface, coupled with its seamless CRM integration, makes it a preferred choice among sales teams.
HubSpot empowers your sales and marketing teams to handle contacts, monitor deals, observe real-time sales pipelines, identify valuable leads, and automate email marketing efforts. One standout feature is the real-time notification of lead behaviors, which allows sales teams to respond promptly and effectively.
When using this sales performance management software, your sales reps gain deeper insights, warmer leads, and well-matched resources to boost sales. It's suitable for both B2B and B2C businesses across various industries, including retail, real estate, marketing, sales, construction, and accounting.
Key Features
Customer data management
Workflow management to automate parts of the sales process
Deal management functionality
Lead management and prospecting
Sales engagement tools
Opportunity management and interaction tracking
Sales reporting and analytics features
Payment, quote, and order management capabilities
Coaching tools to train the sales team
Integration with more than 1,500 tools in HubSpot's App Marketplace
HubSpot AI for increased efficiency
Pricing
A free version is available
Starter: $20 per month
Professional: $500 per month
Enterprise: $1,200 per month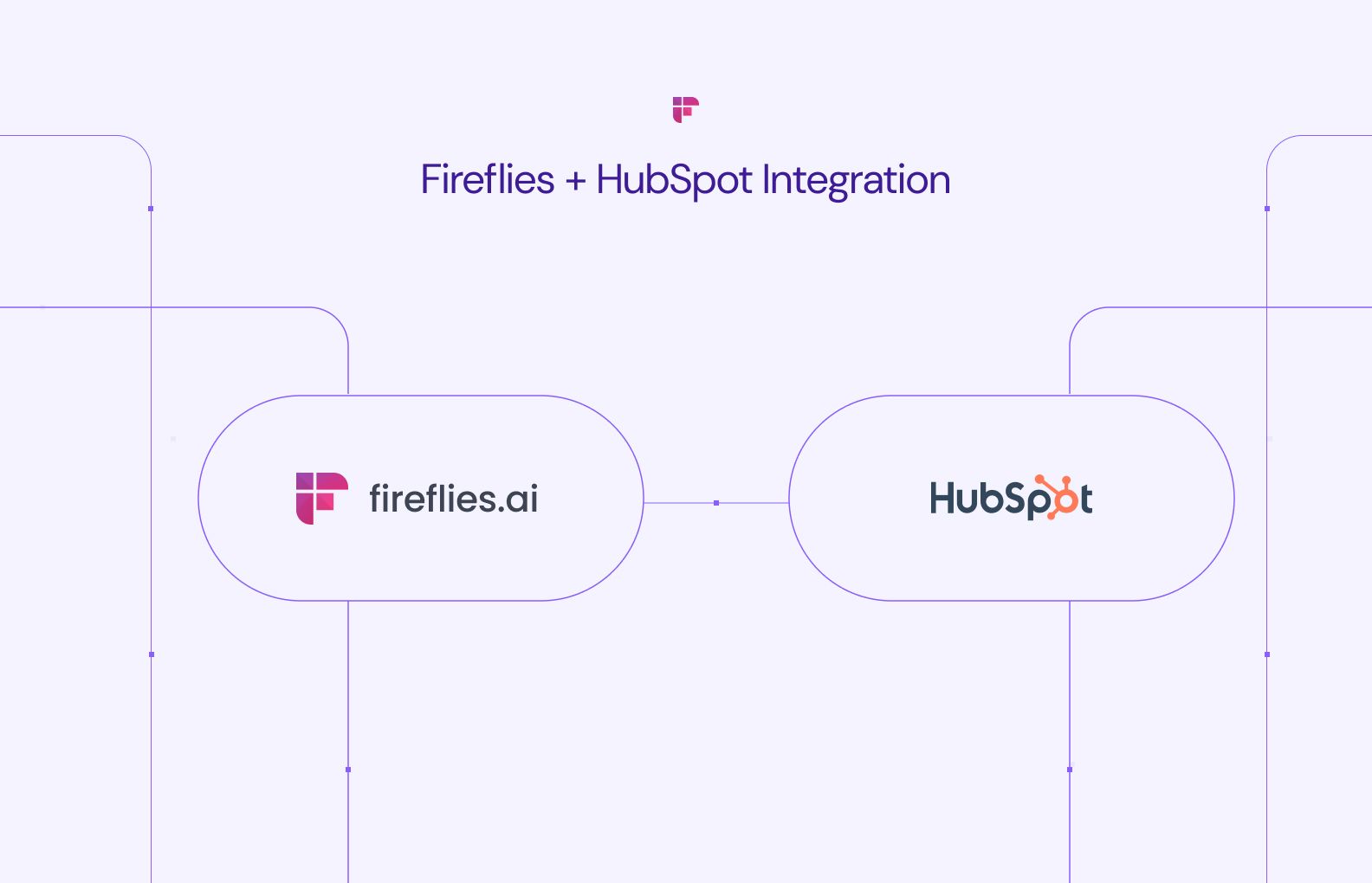 2. Salesforce
Suitable For: Enterprise sales teams
Salesforce stands out as the top sales management software for growing businesses due to its wide range of features, customization, and integrated workflows. AI + Data + CRM powers it to help companies sell faster, smarter, and more efficiently, fostering immediate growth.
With over two decades in the field, Salesforce offers advanced tools and capabilities like total sales pipeline management, various integrations, sales engagement, enablement, analytics, and revenue intelligence.
It's suitable for businesses of all sizes, but it's ideal for enterprise-level sales teams and small businesses looking to succeed in today's competitive marketplace. The sales lead management software primarily focuses on sales management and automation, allowing sales teams to track sales processes, tasks, and data.
Key Features
Sales performance management
Lead management and scoring
Pipeline management
Lead auto-assignment
Marketing campaign management
Forecast management
Mass emailing
Customizable dashboard
Integrations with over 1,000 other platforms
Pricing
Starter: $25 per user per month (billed annually)
Professional: $105 per user per month (billed annually)
Enterprise: $190 per user per month (billed annually)
Unlimited: $335 per user per month (billed annually)
3. Pipedrive
Suitable For: Very small to medium-sized sales teams
Pipedrive is a CRM tool made by and for sales teams. Its primary focus is on managing sales pipelines, just as its name suggests. It is designed to cater to the needs of small to medium-sized businesses but is also well-suited for large sales teams.
The sales performance management software stands out for its intuitive design and a host of features that simplify sales processes. It works in three easy steps: set up your pipeline, track your progress, and automate growth with the help of AI.
With Pipedrive, you can enjoy features like real-time notifications of lead behaviors, workflow automation, and end-to-end pipeline management. These features enable your sales teams to manage leads effectively, automate tasks, and streamline sales operations. Pipedrive's focus on sales-centric operations makes it an excellent choice for businesses aiming to boost their sales performance.
Key Features
Unlimited, customizable sales pipelines
Visual sales pipeline for a quick glance
Team collaboration feature
Sales activity reminders
Filter, categorize, and segment leads
See full calls, emails, and contact history
Detailed reporting on sales
Revenue forecasting
Machine learning-powered sales assistant
Lead generation and sales management
Pricing
Essential: $9.90 per user per month (billed annually)
Advanced: $19.90 per user per month (billed annually)
Professional: $39.90 per user per month (billed annually)
Power: $49.90 per user per month (billed annually)
Enterprise: $59.90 per user per month (billed annually)
4. Copper
Suitable For: Email-focused sales teams
Copper is a user-friendly sales management software for small and medium-sized businesses seeking efficient lead management and customer relationship growth.
This sales team management software empowers you to boost sales team efficiency, minimize repetitive tasks, and enhance workflows, ultimately accelerating sales cycles and improving closing rates.
Copper's seamless integration with Google Workspace automates email and interaction tracking. All your email history, past interactions, and tasks are neatly organized in one place. Moreover, Copper even sends reminders for contacting leads and following up on deals.
Key Features
Google Workspace CRM
Automate recurring tasks
Visualize your team's end-to-end sales process
Set up pipelines and track deals
Centralized contact organization
Email marketing tools
Sales forecasting tools
Custom sales team performance reports
Integration with popular apps and tools
Pricing
Basic: $29 per user per month (billed annually)
Professional: $59 per user per month (billed annually)
Business: $119 per user per month (billed annually)
5. Zoho
Suitable For: Sales teams of all sizes
Zoho CRM is a cloud-based sales management platform that serves businesses of all sizes. It offers sales and marketing automation, along with helpdesk, analytics, and customer support features.
Zoho goes beyond basic CRM functions with its powerful sales automation tools that help you capture leads from websites, social media, and emails, automatically adding them to your CRM. Moreover, the lead scoring feature ensures efficient routing, and tags simplify lead tracking and follow-ups.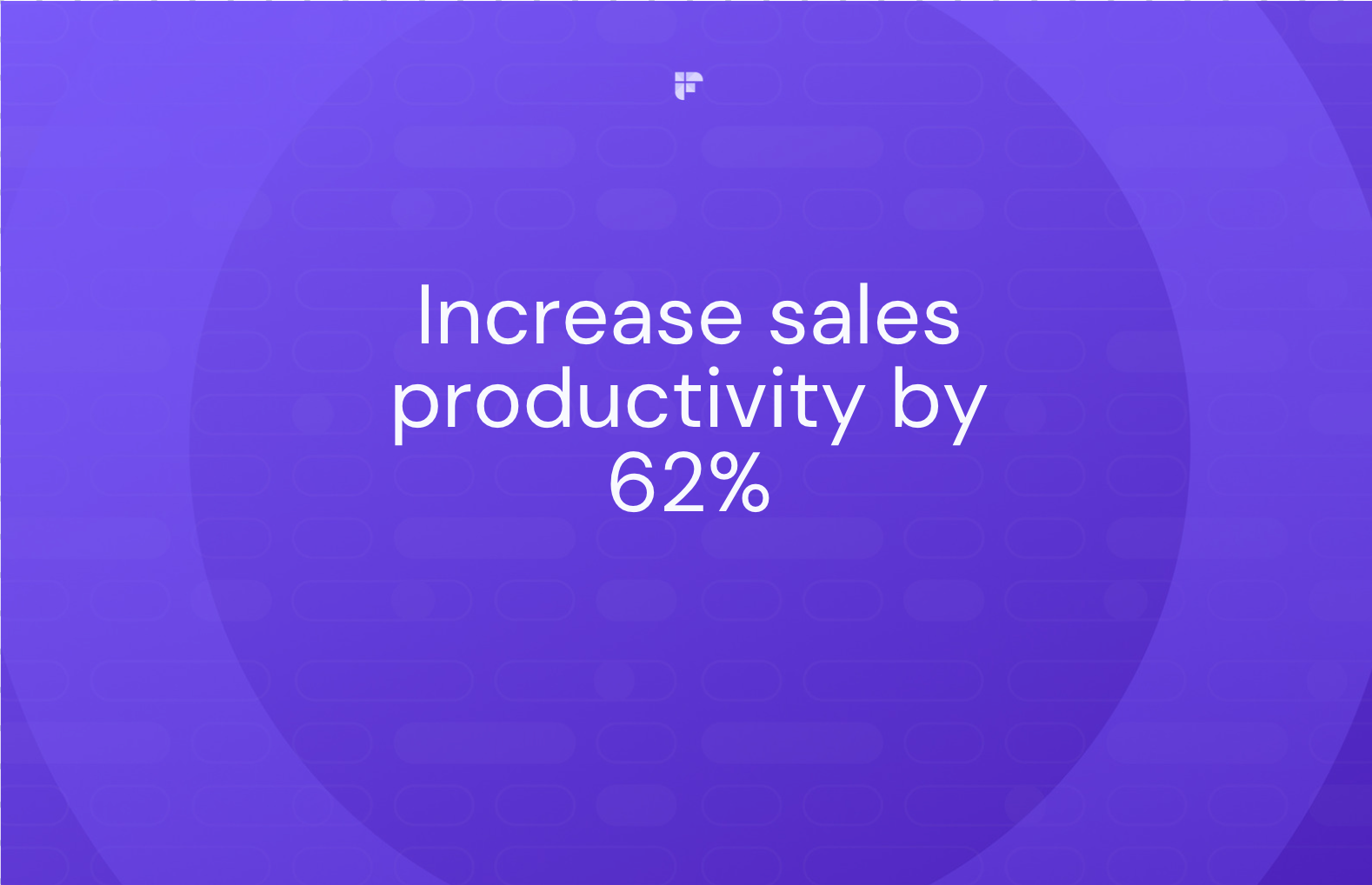 This sales performance management software enables real-time customer responses, utilizing Zia, its AI-powered sales assistant, to predict optimal contact times and prioritize emails. The best thing about Zoho is its seamless integration with G Suite, WordPress, MailChimp, Evernote, Unbounce, and other third-party applications.
Key Features
Lead management
Deal pipeline visualization
Account and contact management
Workflow automation and macros
Automated lead routing
Sales forecasting and analytics
Seamless integration with apps/platforms
Pricing
Standard: $15 per user per month (billed annually)
Professional: $39 per user per month (billed annually)
Premium: $79 per user per month (billed annually)
Elite: $239 per user per month (billed annually)
6. Insightly
Suitable For: Sales teams that do a lot of bulk marketing
Insightly is the favored, cost-effective CRM for modern teams. It's user-friendly, highly customizable, and adapts as companies expand, addressing challenges that traditional CRMs can't.
This sales lead management software excels in pipeline management and is suitable for small to medium-sized businesses. With this software, your sales team can easily construct and convert sales pipelines, thereby enhancing productivity and fostering enduring customer bonds.
It centralizes your sales data, allowing you to assign tasks, monitor staff performance, and track client interactions easily. Moreover, the user-friendly reporting dashboard provides quick insights into your business metrics to further improve the sales process.
Key Features
Sales pipeline creation and tracking
Lead management and routing
Opportunity tracking
Sales automation
Custom project stages
Product, price book, and quote management
Workflow automation
Key metrics tracking
Integration with 1200+ apps
Privacy and compliance features
Pricing
Plus: $29 per user per month (billed annually)
Professional: $49 per user per month (billed annually)
Enterprise: $99 per user per month (billed annually)
7. Freshsales
Suitable For: Sales teams that need an all-in-one CRM platform
Freshsales is a complete sales automation tool known for its lead attraction and AI-driven insights features. It automates all your sales tasks, thereby improving the efficiency and productivity of your sales team.
\You can use this sales lead management software to build tailored sales pipelines and manage multiple product catalogs. It is suitable for businesses of all sizes and can help you streamline lead management, customer interaction, and relationship management.
This software comes with an AI assistant called Freddy AI, which can help you with deal insights and sales forecasting. Moreover, you can also use its native CPQ for quote generation. Overall, it is a great tool for the sales and marketing teams.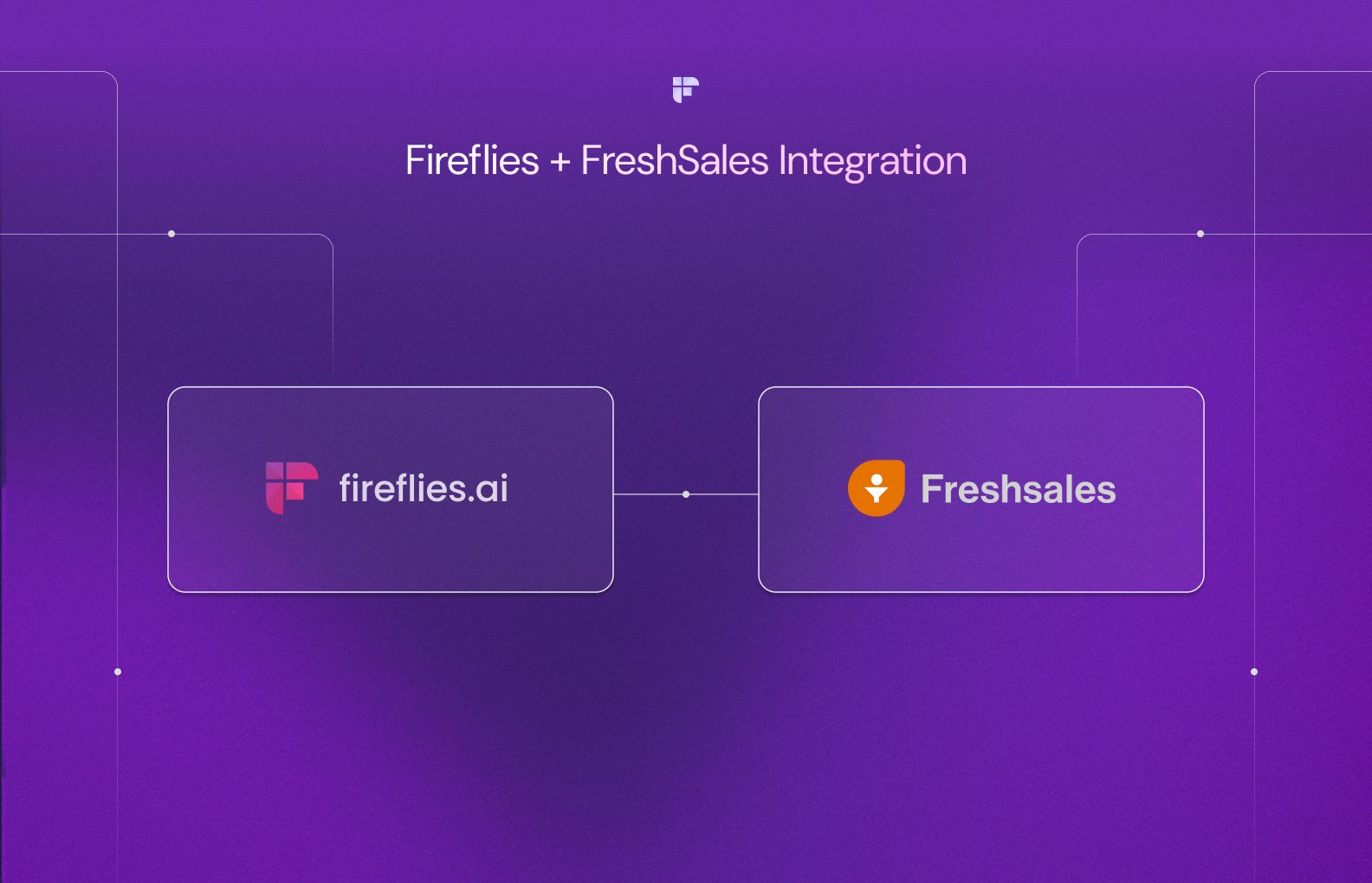 Key Features
Sales operations management
Sales process automation
Real-time engagement with prospects and customers
Team performance analysis
Prospect identification
Actionable insights
Revenue forecasting
Comprehensive lead, contact, account, and deal management
Visual sales pipeline management
AI-powered sales conversion enhancement
Pricing
Free: $0 per month for up to 3 users
Growth: $15 per user per month (billed annually)
Pro: $39 per user per month (billed annually)
Enterprise: $69 per user per month (billed annually)
8. Zendesk
Suitable For: Businesses and sales teams of all sizes
Zendesk Sell is a powerful cloud-based sales CRM platform that focuses on improving customer relationships. It helps sales teams efficiently manage leads, deals, and customer interactions through emails and calls.
Designed for businesses of all sizes, it empowers reps to increase prospect interactions, reduce errors, and close more deals effectively. It's a top choice for small businesses in the CRM software category.
One of the best features of this sales team management software is its complete real-time pipeline visibility, which helps your sales team easily plan, track, and analyze the sales process without any heavy lifting.
Key Features
Full pipeline visibility
Sales engagement and email integration
Bulk outreach with templates
Reporting and analytics
Smart list templates
Pipeline and activity analysis
Performance metrics
Pricing
Sell Team: $19 per user per month (billed annually)
Sell Growth: $55 per user per month (billed annually)
Sell Professional: $115 per user per month (billed annually)
9. Keap
Suitable For: Small businesses
Keap is a comprehensive CRM and sales & marketing automation platform built for small businesses. This tool enhances every step of your sales cycle.
It aids in effectively collecting more leads and transforming them into satisfied customers through automated follow-up, appointment scheduling, payment handling, and more.
With Keap, you can easily organize contacts, monitor customer interactions, send emails, and run personalized campaigns based on email engagement. Moreover, you can also gain valuable insights into your sales team's performance through analytics to make informed decisions and drive success.
Key Features
Sales and marketing automation
Multiple customizable pipelines
Pipeline performance tracking
Lead capture
Email and text marketing
Dedicated mobile number
Lead tracking and management on a customizable dashboard
Pricing
Pro: $159 per month (billed annually)
Max: $229 per month (billed annually)
10. Close
Suitable For: Small and medium-sized businesses, startups, and remote sales teams
Close is the ideal CRM and sales software for small and medium businesses, offering features to convert leads into revenue. With features like Sequences, task reminders, and Power Dialer, you'll reach more leads, follow up consistently, and close deals in less time.
Moreover, there is a built-in call coaching feature that helps you train your sales team and improve their performance right within the CRM. Overall, it is a great, cost-effective sales team management software for businesses managing remote sales teams.
Key Features
Multi-channel sales outreach
Clone and edit templates
Contact filtering to find the best leads
Built-in Power and Predictive Dialer
Workflow automation
Calling, SMS, Zoom, and email + calendar integrations
Sales funnel reporting
Team onboarding feature
Call coaching feature
100+ native integrations
Pricing
Startup: $49 per month (billed annually)
Professional: $229 per month (billed annually)
Enterprise: $699 per month (billed annually)
There are various sales CRM options in the market to choose from. You can select the right software based on your specific needs. You can integrate Fireflies with any of these sales management software programs to automate and improve your sales process.
Automate and improve your sales process with Fireflies.ai
Fireflies.ai is a game-changer for your sales process, offering a suite of features that can significantly enhance your sales team's efficiency and effectiveness—from transcription in 60+ languages and automated note-taking to insightful analytics. What sets it apart is its seamless integration with popular CRM and sales management software solutions.
By incorporating Fireflies.ai into your sales processes, you can effortlessly capture, summarize, organize, and analyze crucial insights from sales meetings, calls, and presentations.
💡

Take the effort out of sales with Fireflies!

From integrations that'll supercharge your sales process to automation that your team will thank you for — simplify sales with Fireflies.ai today.
Here's how Fireflies.ai can help automate and improve your sales process:
1. Automate filling Your CRM

Automatically log calls, notes, and transcripts into your CRM to eliminate data entry and be 100% present and participate in your calls.
2. Onboarding made easy

Enables new reps to learn from your team's best sales calls, streamlining onboarding and helping teammates discover the winning formula for closing deals.
4. Data-driven coaching

Managers can offer data-driven sales coaching and feedback with conversation intelligence while team members flag important moments.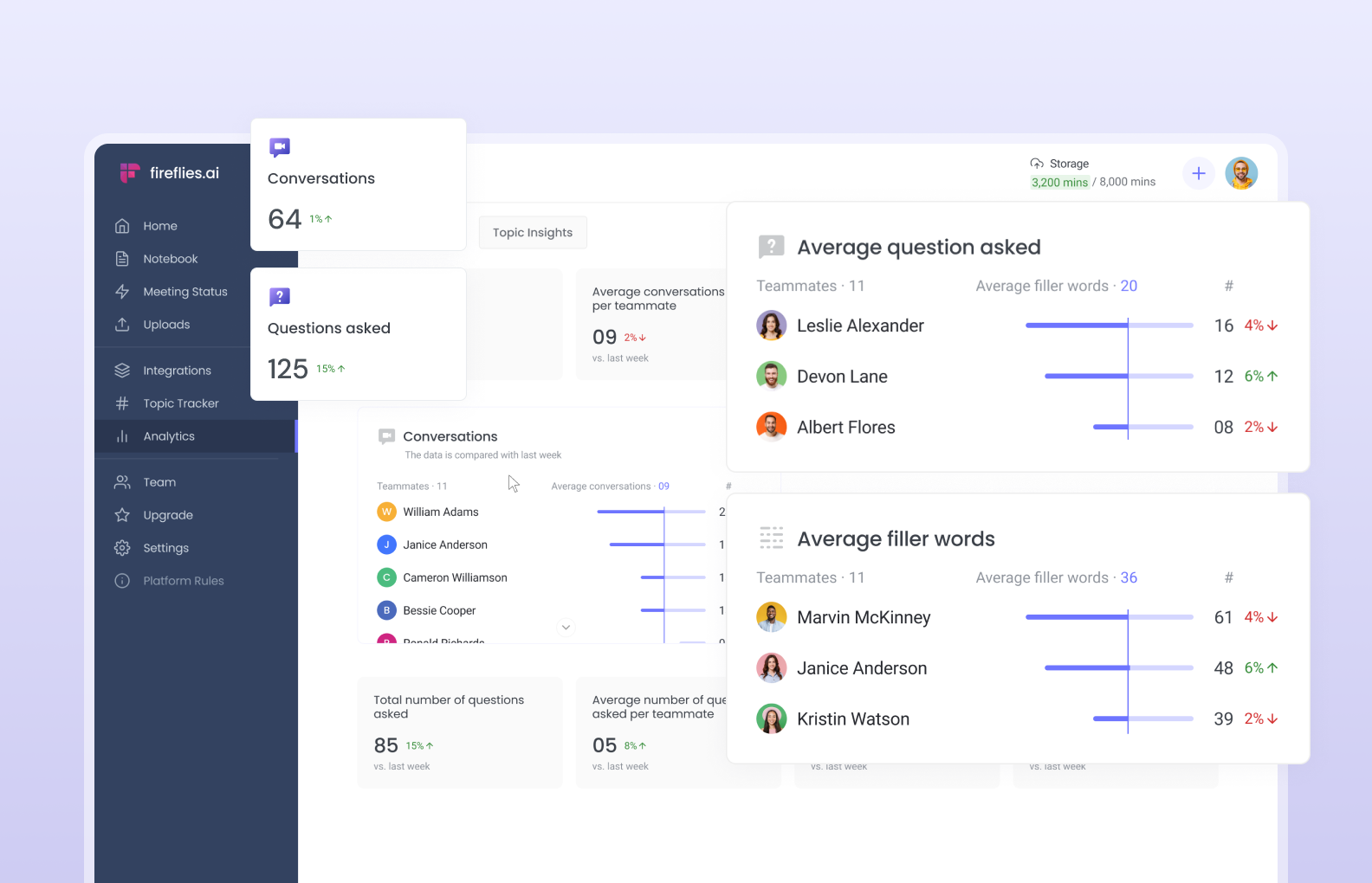 5. Seamless integrations

Integrates smoothly with popular CRM and collaboration apps (Salesforce, HubSpot, Slack, Notion, and more...), keeping your data where it matters most.
Folks, it doesn't get better than this!