Have you read the Webinarecare report that says companies with a formal sales coaching process see 91.2% of overall quota attainment?
Providing regular coaching and feedback to your sales team is crucial, but finding time for it can be difficult as a busy sales manager. That's where sales coaching software comes into play.
In this blog, we delve into the top sales coaching software options for 2023. Let's get started!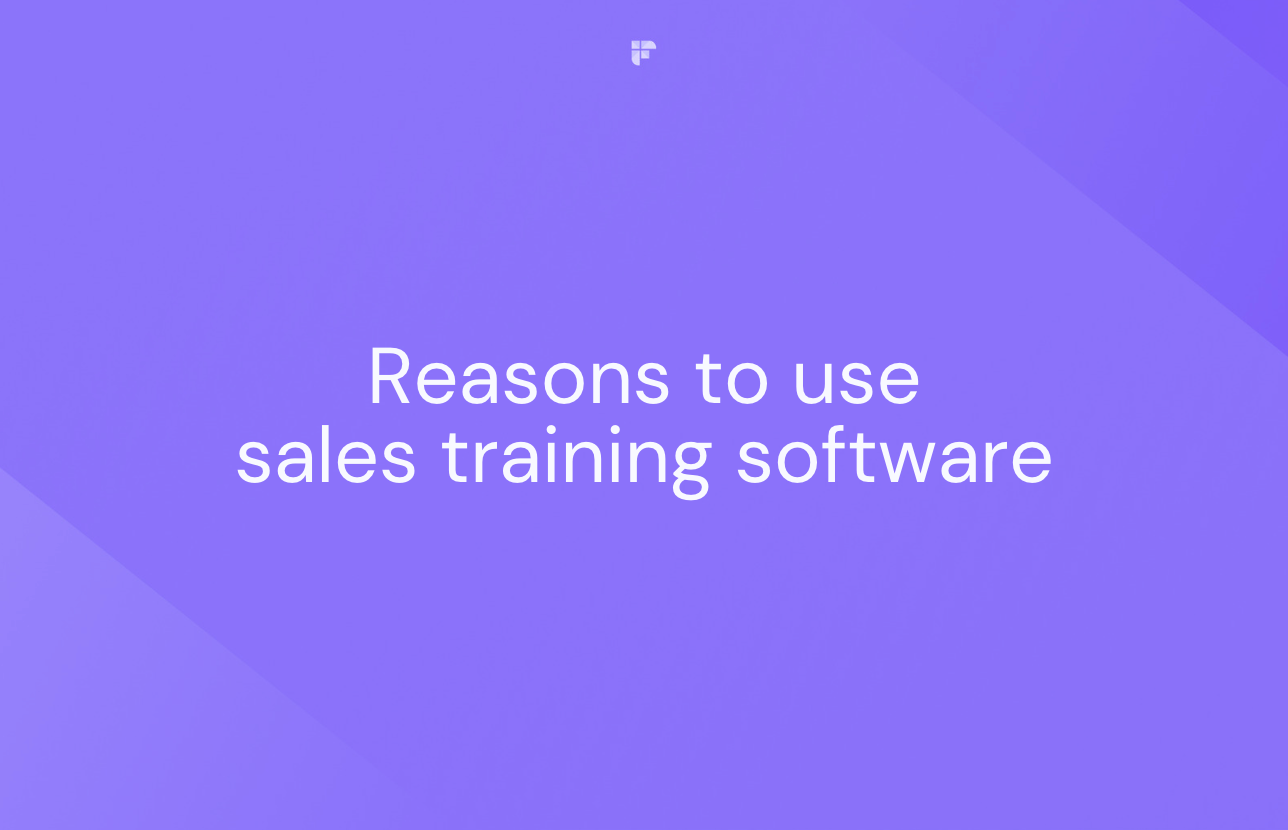 Top 9 sales coaching software of 2023
Here's the list of the top 9 sales coaching software tools:
Fireflies
Gong
Chorus
Grain
SalesScreen
Jiminny
MindTickle
Abstrakt
Brainshark
Let's look at them one by one.
1. Fireflies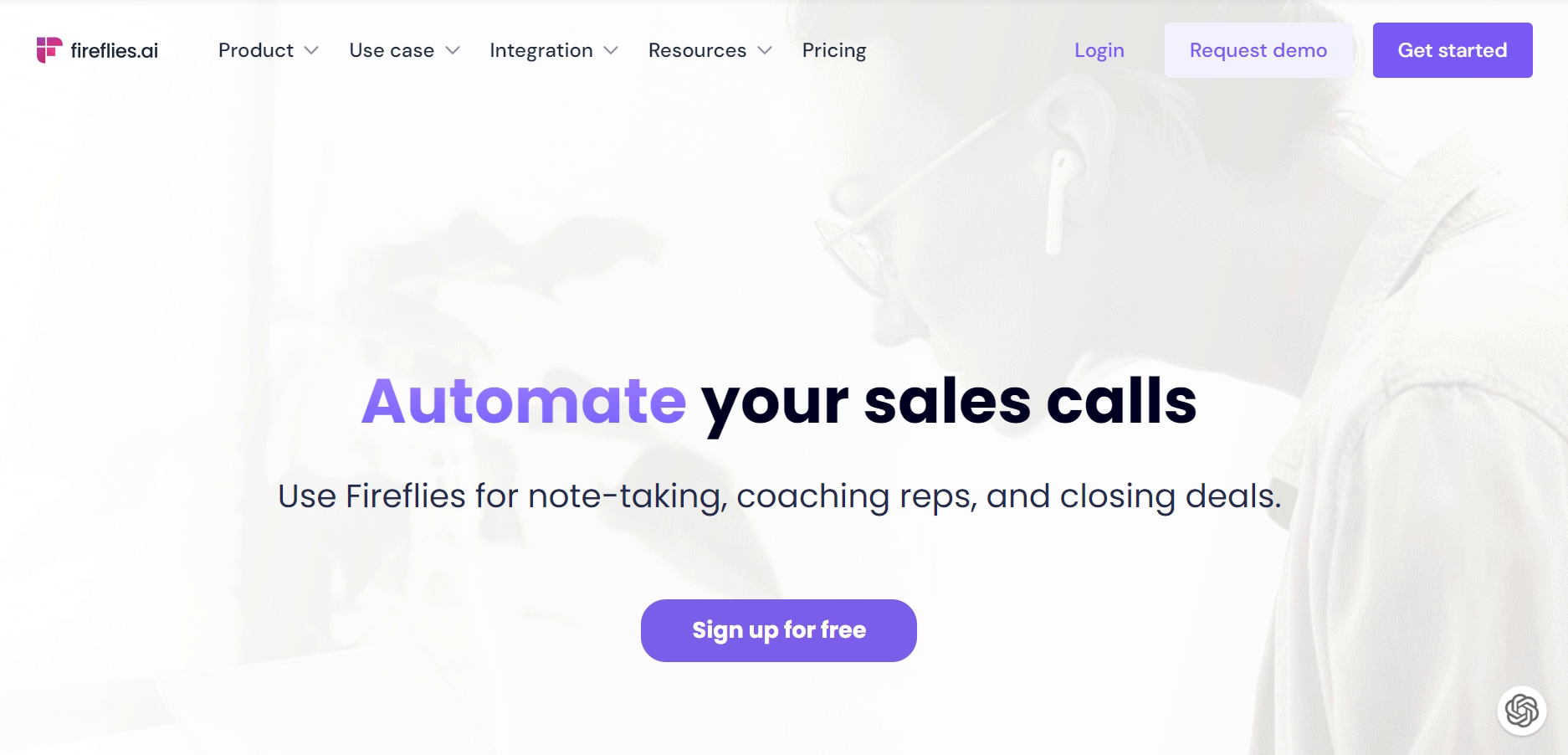 Fireflies is an AI-powered meeting assistant and sales coaching tool that provides valuable insights and features to enhance sales performance. It allows sales managers to leverage conversation intelligence and AI notetaking to improve coaching effectiveness.
Features
Fireflies records, transcribes, summarizes, and analyzes sales calls with 90% accuracy. Onboard new sales hires by sharing top performers' calls and transcripts to facilitate learning and ramp-up.
Allows you to analyze sales trends via question analysis, call volume tracking, talk-to-listen ratio assessment, and silence duration identification.
Helps assess prospect sentiment during conversations using sentiment analysis. Tailor your approach based on customer feedback.
Helps identify and address the use of filler words, ensuring confident and persuasive sales pitches.
You can transform monologues into dialogues by monitoring who speaks the longest monologues and encouraging active listening.
Helps develop a rubric for scoring call quality.
Offers a Playlist feature that enables you to create a collection of soundbites in a single space from multiple calls.
Helps create and share sound clips of important sales conversations as Soundbites to bring everyone up to speed.
Offers a Google Chrome extension to automatically record and transcribe Google Meet meetings you attend via the Chrome browser.
With the extension, you also get a chatbot, AskFred for Web. It can summarize and extract information from any web source like research articles, wikis, YouTube, and blogs within seconds; all you have to do is ask. Leverage AskFred for Web to ease your sales research processes.
Provide feedback to your sales team effortlessly by annotating the sales transcript with comments and likes as Threads.
Log calls, notes, transcripts, and meetings into your CRM by integrating it with Fireflies. On top of that, Fireflies also integrates seamlessly with 50+ popular apps, including dialers, video conferencing, and productivity tools like Salesforce, Notion, Slack, Zoom, Webex, ClickUp, and HubSpot.
Offers multi-language transcription—30+ languages and 3 English accents.
Offers chatbot assistance with AskFred, which brings the power of ChatGPT into meetings. It answers any questions you have about the conversation. You can also use it to automatically develop other forms of content, like social media posts, emails, blog posts, etc., from your conversations.
Highest security standards. Your transcripts are end-to-end encrypted at rest and in transit. Fireflies is also SOC 2 Type 2 and GDPR compliant.
🤑 Pricing
Billed Annually
Free: free forever
Pro: $10/month/seat
Business: $19/month/seat
Enterprise: Custom, upon request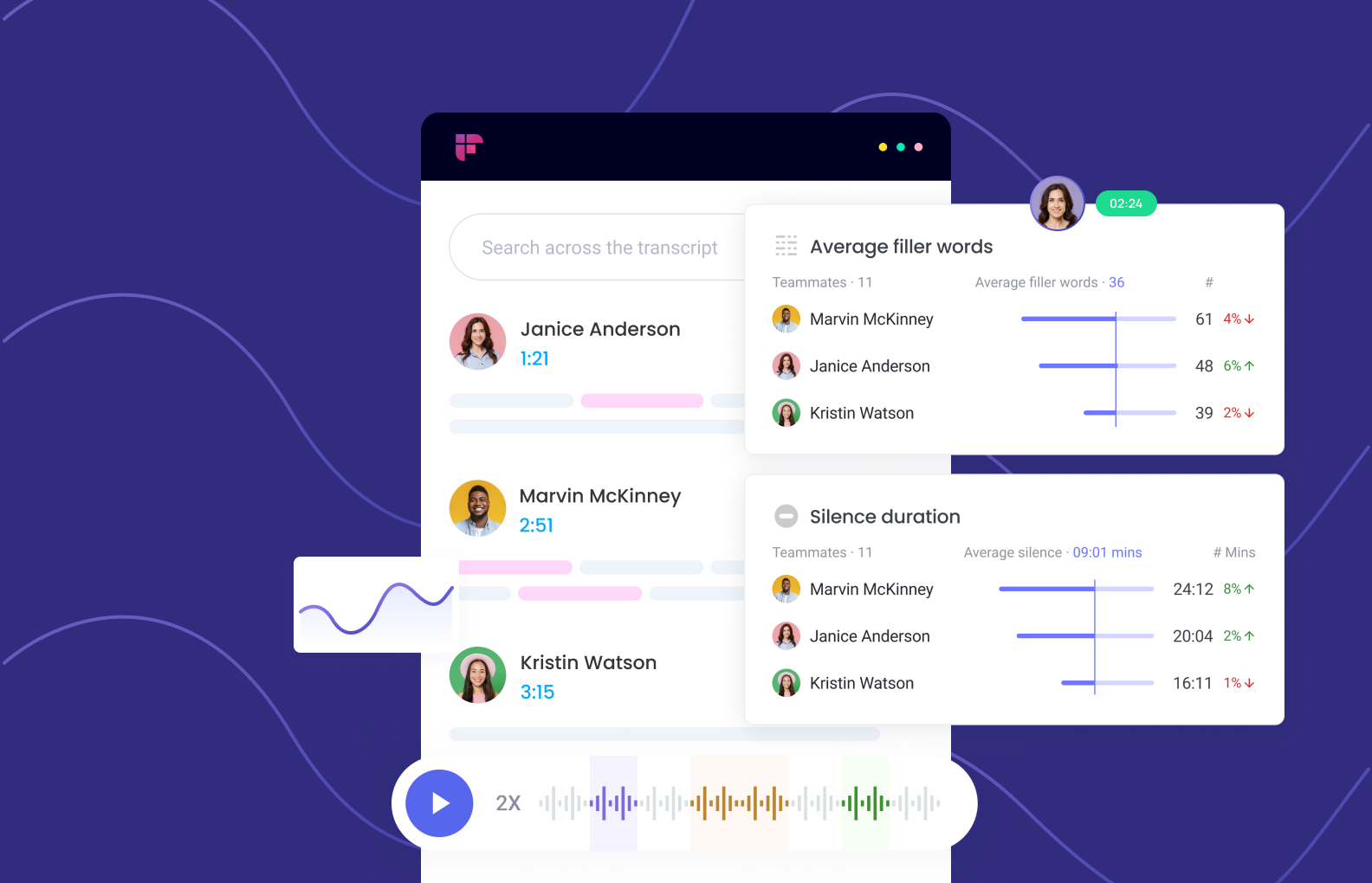 2. Gong
Gong is a conversation intelligence platform that enhances sales teams' performance by tracking, analyzing, and improving sales calls.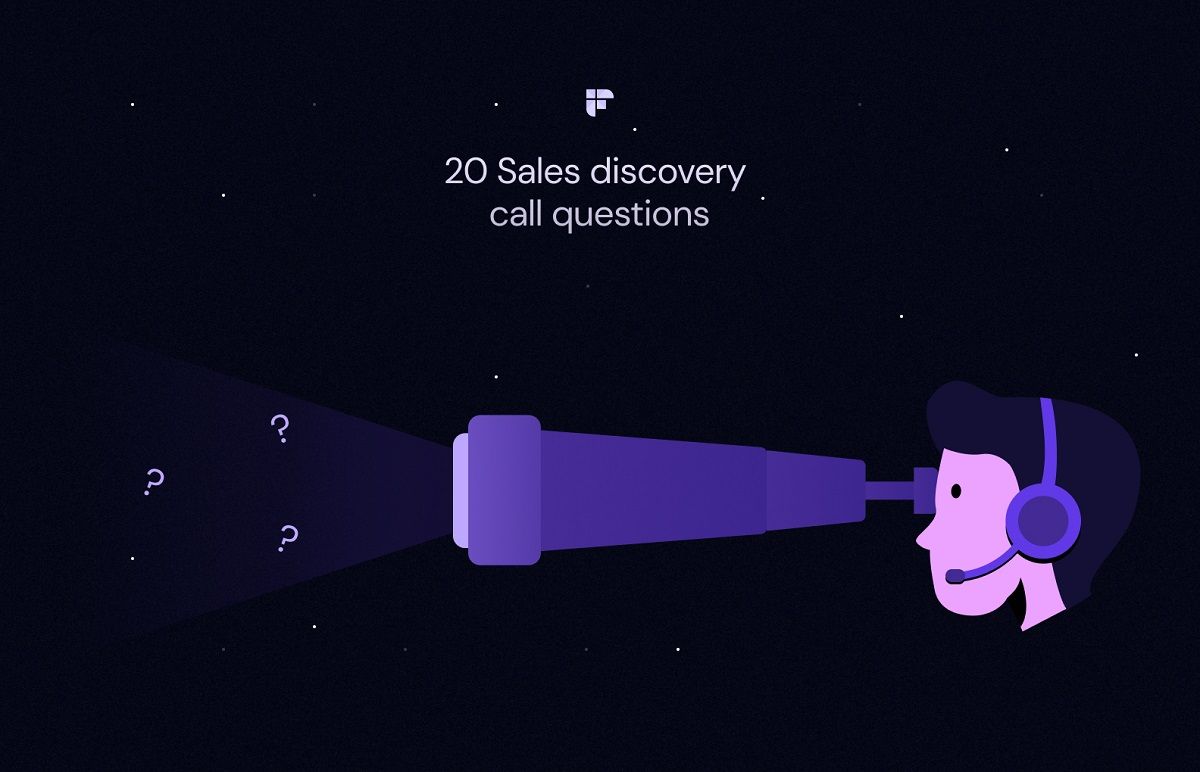 Features
Call recording and transcription
Smart analytics on questions, action items, time/date, and custom keywords
Centralized view of deals in the pipeline
Tips and feedback during calls without the customer hearing
Insights into prospects' buying process
🤑 Pricing
Specific pricing details are not publicly available. According to reputable sources, Gong is estimated to cost approximately $1,440 per user per year for 100-250 users, along with an additional $50,000 license fee.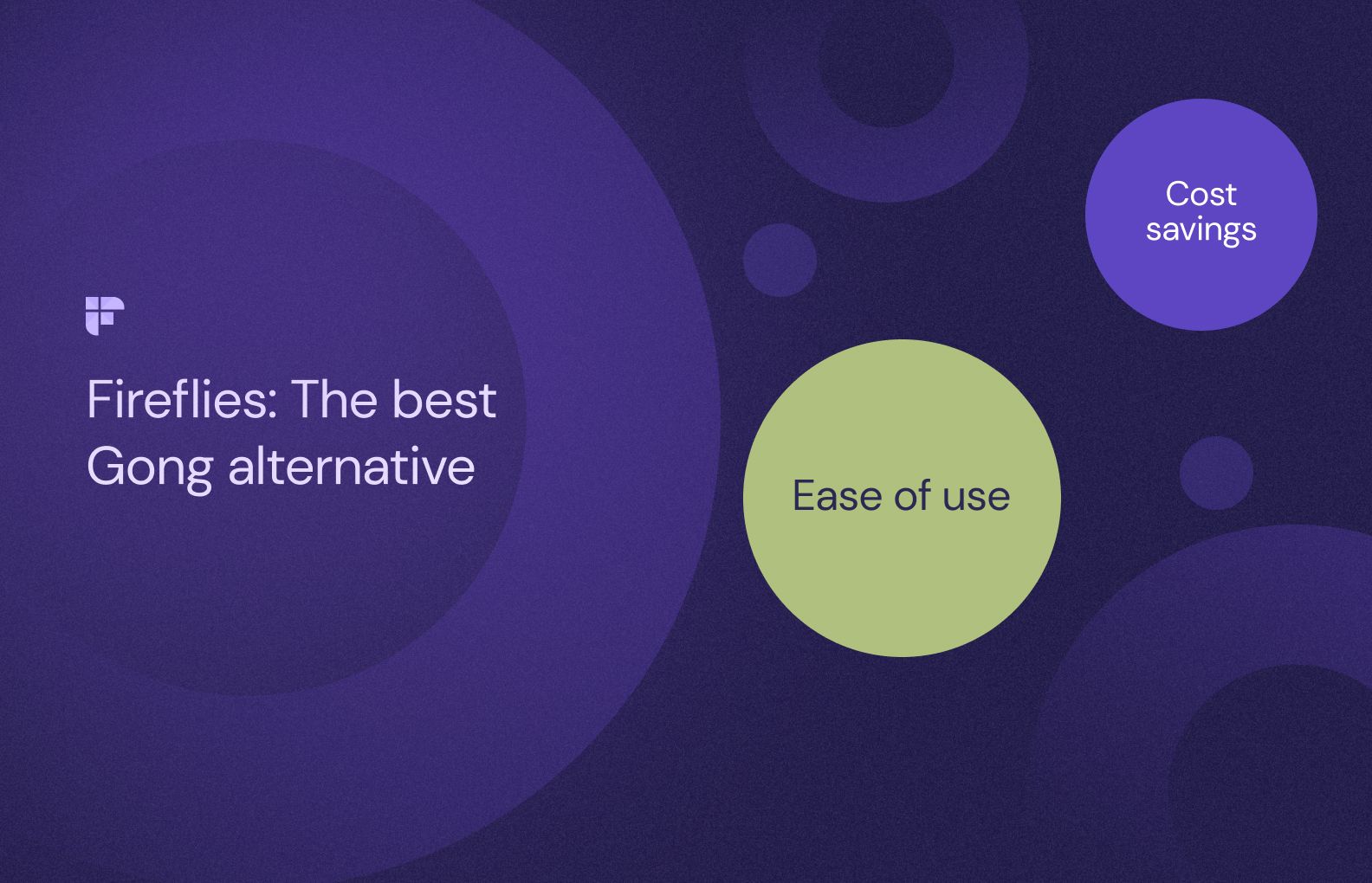 3. Chorus
Chorus distinguishes itself as a comprehensive conversation intelligence platform, offering more than just call recording.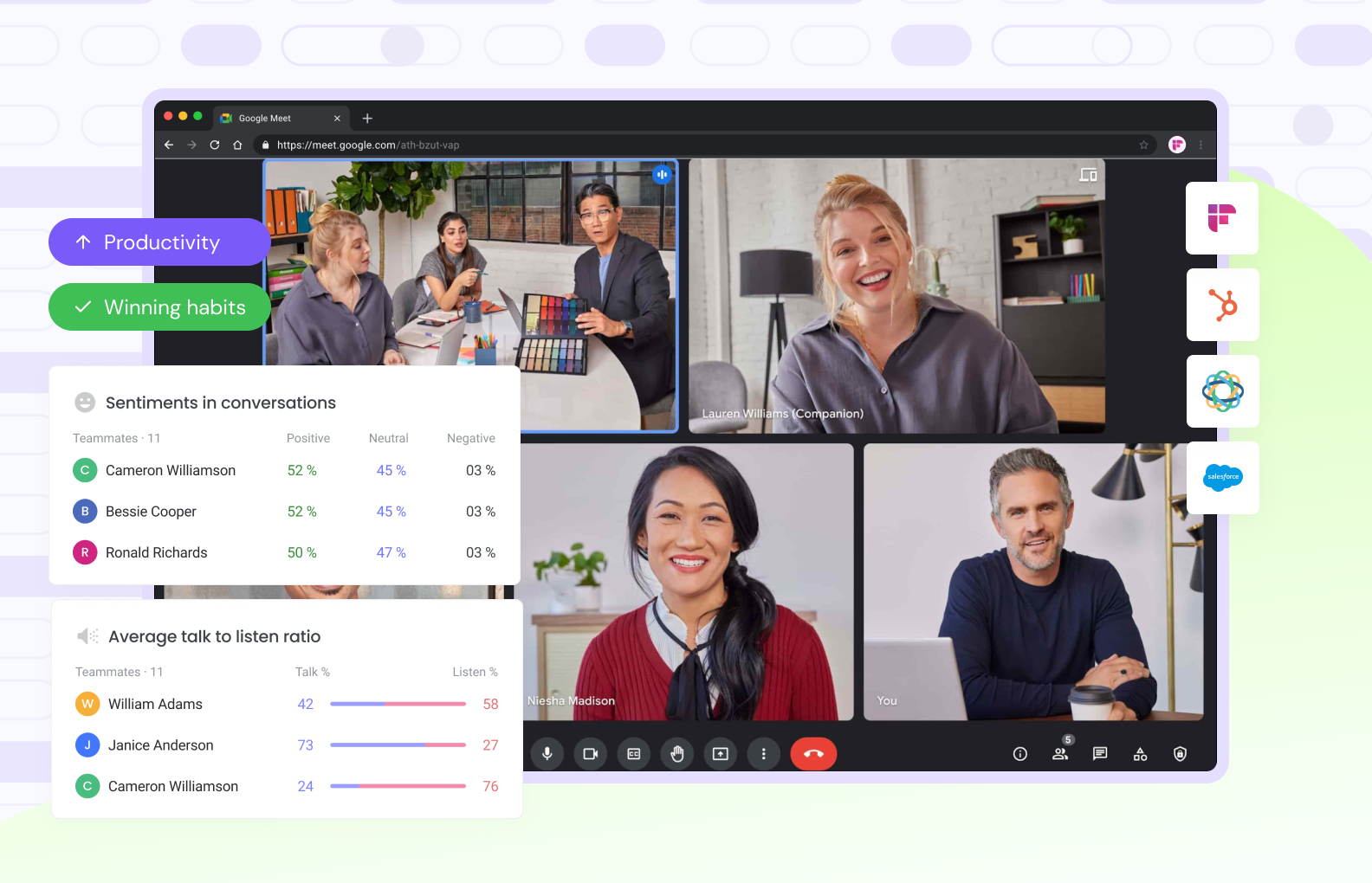 Features
Analyzes calls, emails, and deals contexts
Provides a complete picture of your reps' performance
Identifies effective strategies and methods
Leverages artificial intelligence to extract data and trends
Offers personalized coaching
🤑 Pricing
The pricing of Chorus isn't available publicly, but sources tell us that it begins from $100/month.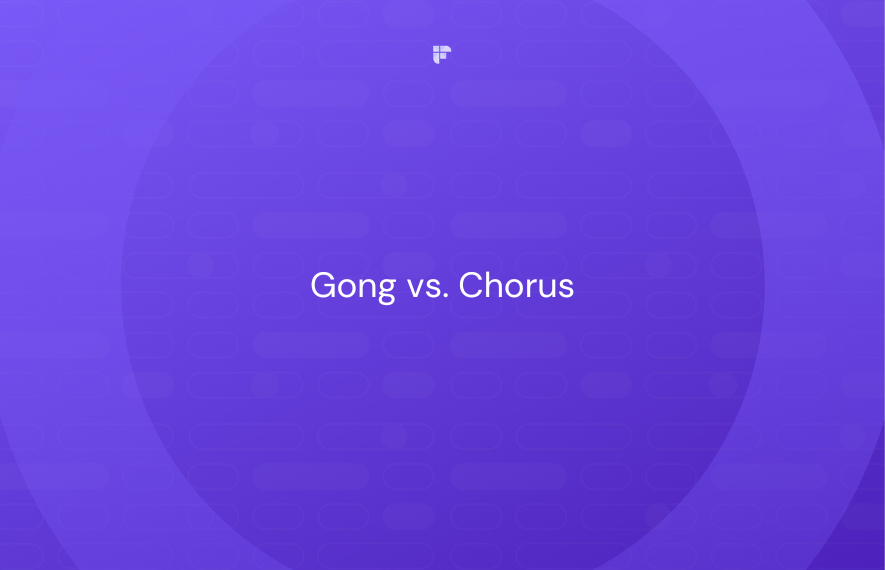 4. Grain
Grain is a powerful sales coaching tool that automatically records, transcribes, and organizes your team's calls in a shared video library.
Features
Interactive, personalized call annotations
Highlight reels for sales calls
Intelligent search using keywords and tags
Mobile app to access the app on the go
Customizable sharing permissions for each call
🤑 Pricing
Starter: free forever
Business: $15/month/seat
Enterprise: Custom, upon request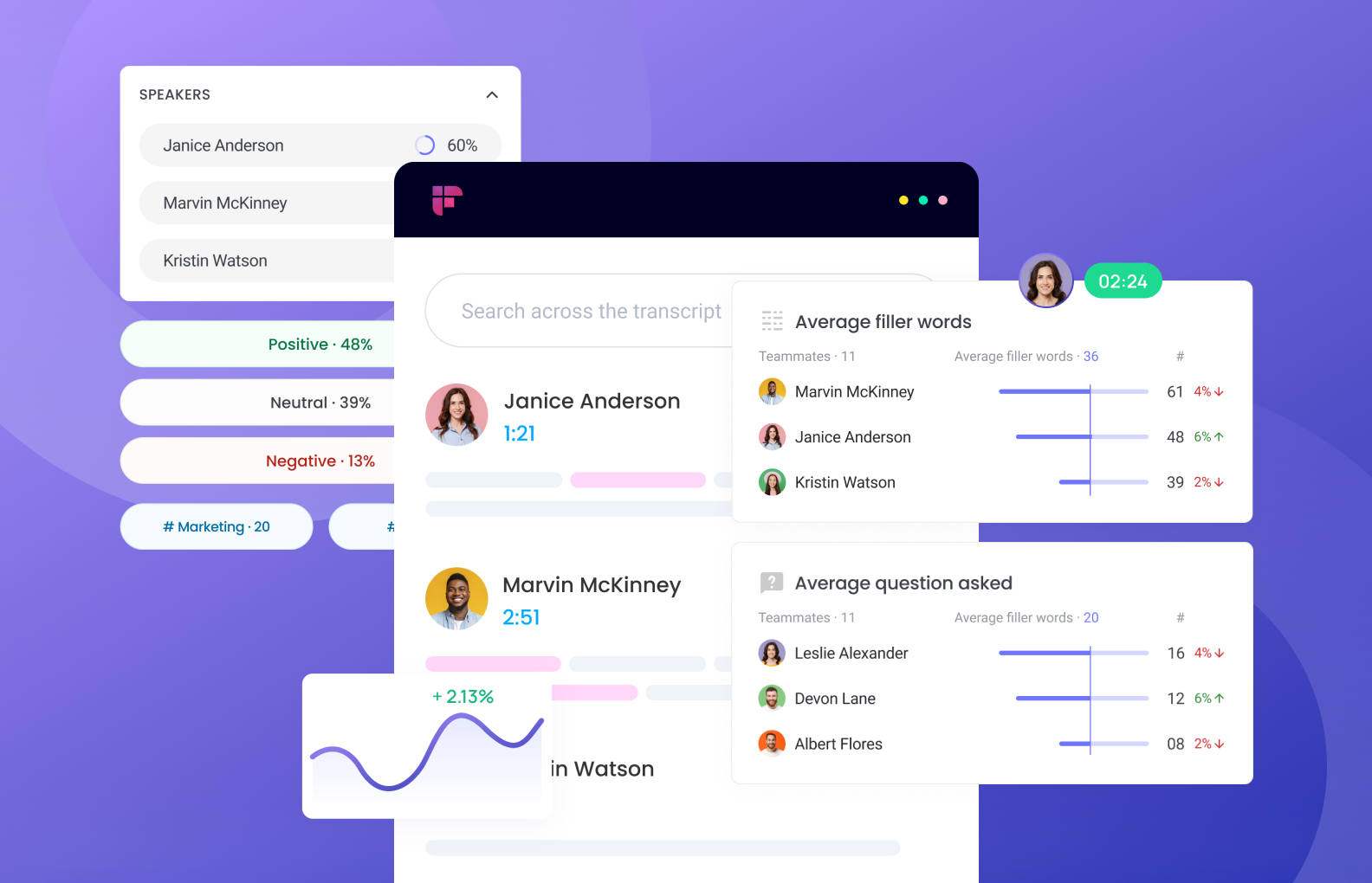 5. SaleScreen
SalesScreen is the ultimate platform to infuse fun into your sales coaching program. With gamification features, customizable competitions, and leaderboards, you can transform coaching into an engaging game for your reps.
Features
Interactive games to motivate and challenge sales teams
Customizable goals and metrics to drive performance
Integration with CRM for insights into sales performance
Data-driven insights to monitor individual and team progress
Badges, trophies, and rewards for achievements
🤑 Pricing
The pricing for this sales coaching software isn't available on its website.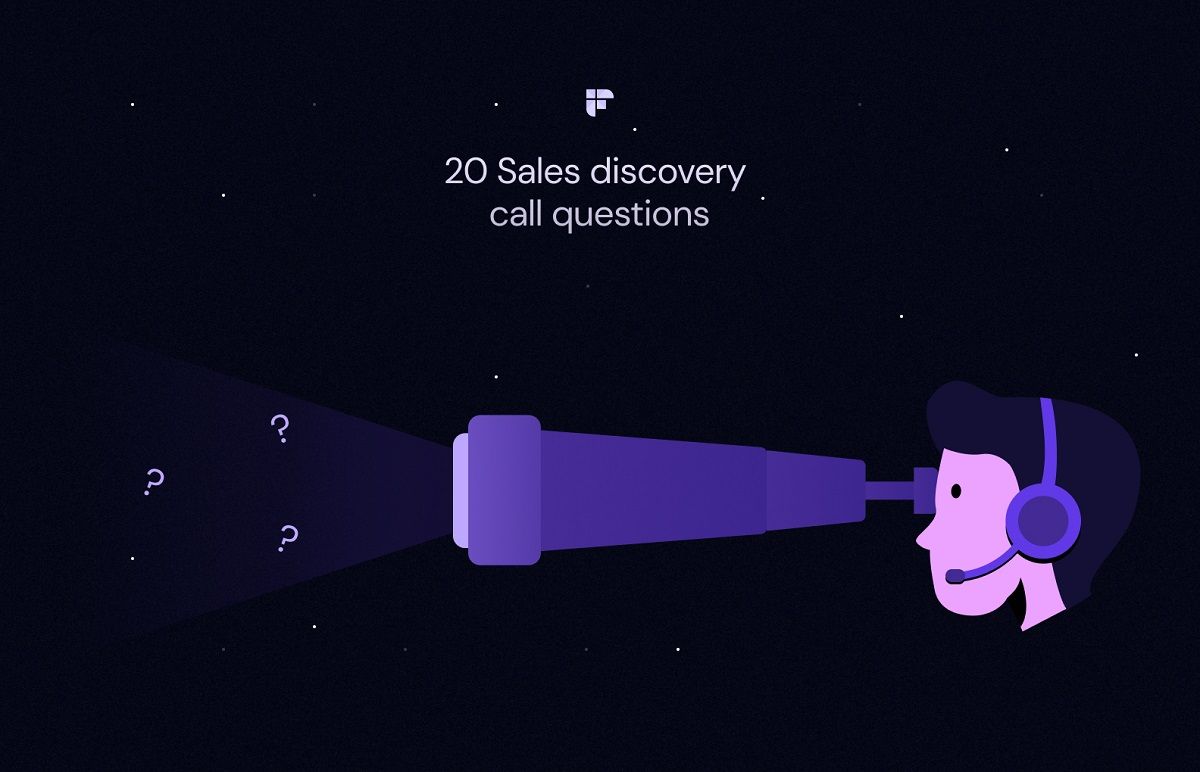 6. Jiminny
Jiminny leverages advanced technology to analyze sales reps' interactions with prospects and customers. Features
Real-time feedback and recommendations
Automated delivery of playbooks for phone calls
Integration with CRM systems
According to reviews, a couple of downsides of the app seem to include transcription issues on WiFi and trouble sharing screens with potential customers.
🤑 Pricing
Billed Annually
Full Access: $85/seat/month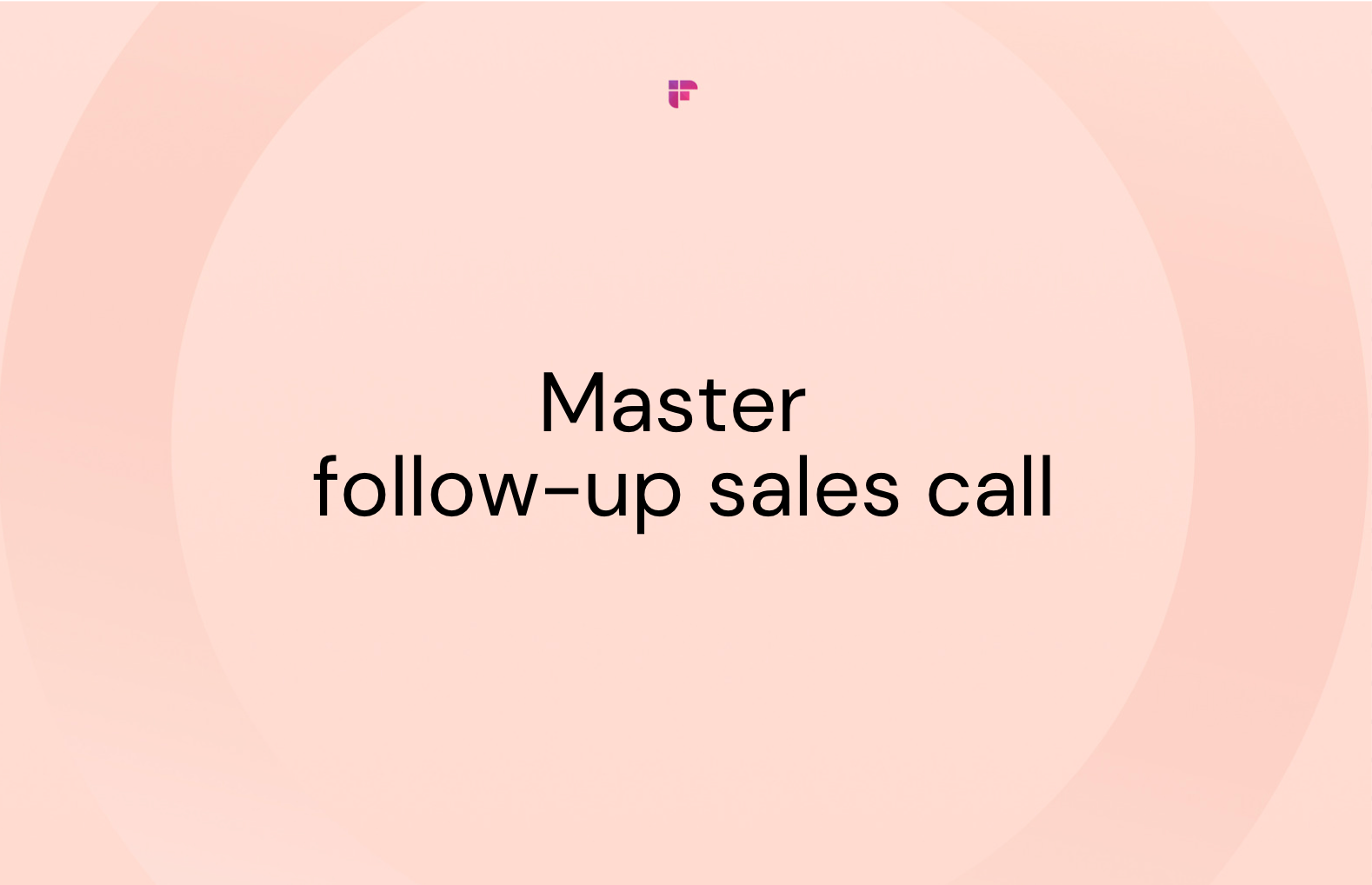 7.  MindTickle
MindTickle is a user-friendly platform designed for sales training managers.
Features
Onboarding and tracking for new hires
Training and management of existing sales team
Customizable sales enablement programs
Sales capability index for performance insights
Some users have reported occasional slowness of the platform and found the content overwhelming when you're short on time. A few have also found the UI to be clunky and courses not always easy to locate.
🤑 Pricing
There seems to be no page dedicated to pricing on the tool's website, but users can request a live demo.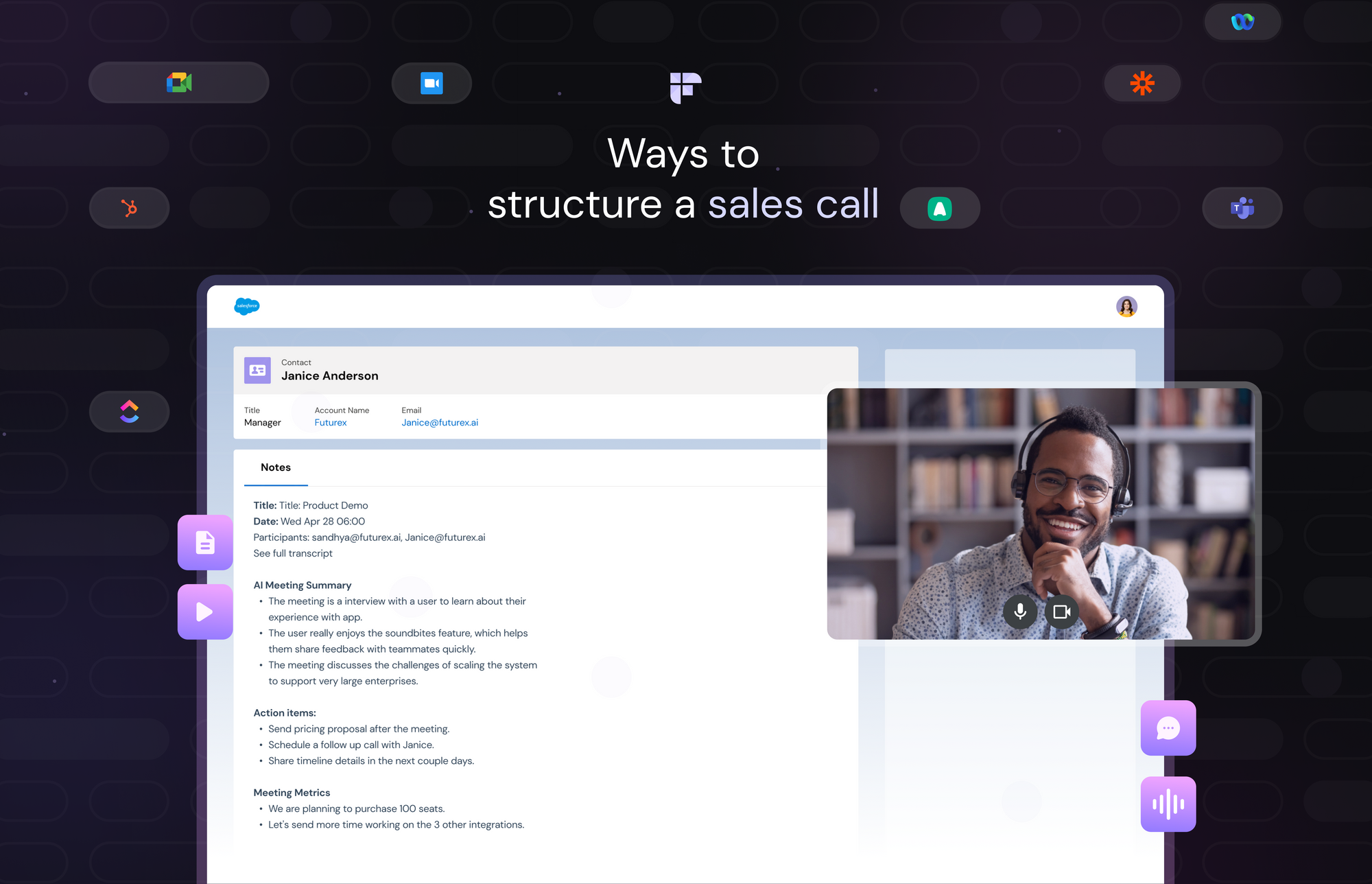 8. Abstrakt
Abstrakt is a sales coaching software that ensures sales reps effectively navigate conversations by asking the right questions.
Features
Automated delivery of playbooks
Integration with CRM
Efficient handling of objections
Identifying and addressing specific audio prompts
But it's important to note that Abstrakt has been reported to experience occasional crashes and may not consistently pick up specific audio prompts, which can result in call delays.
🤑 Pricing
Just like MindTickle, Abstrakt doesn't share its pricing model either but offers a free demo.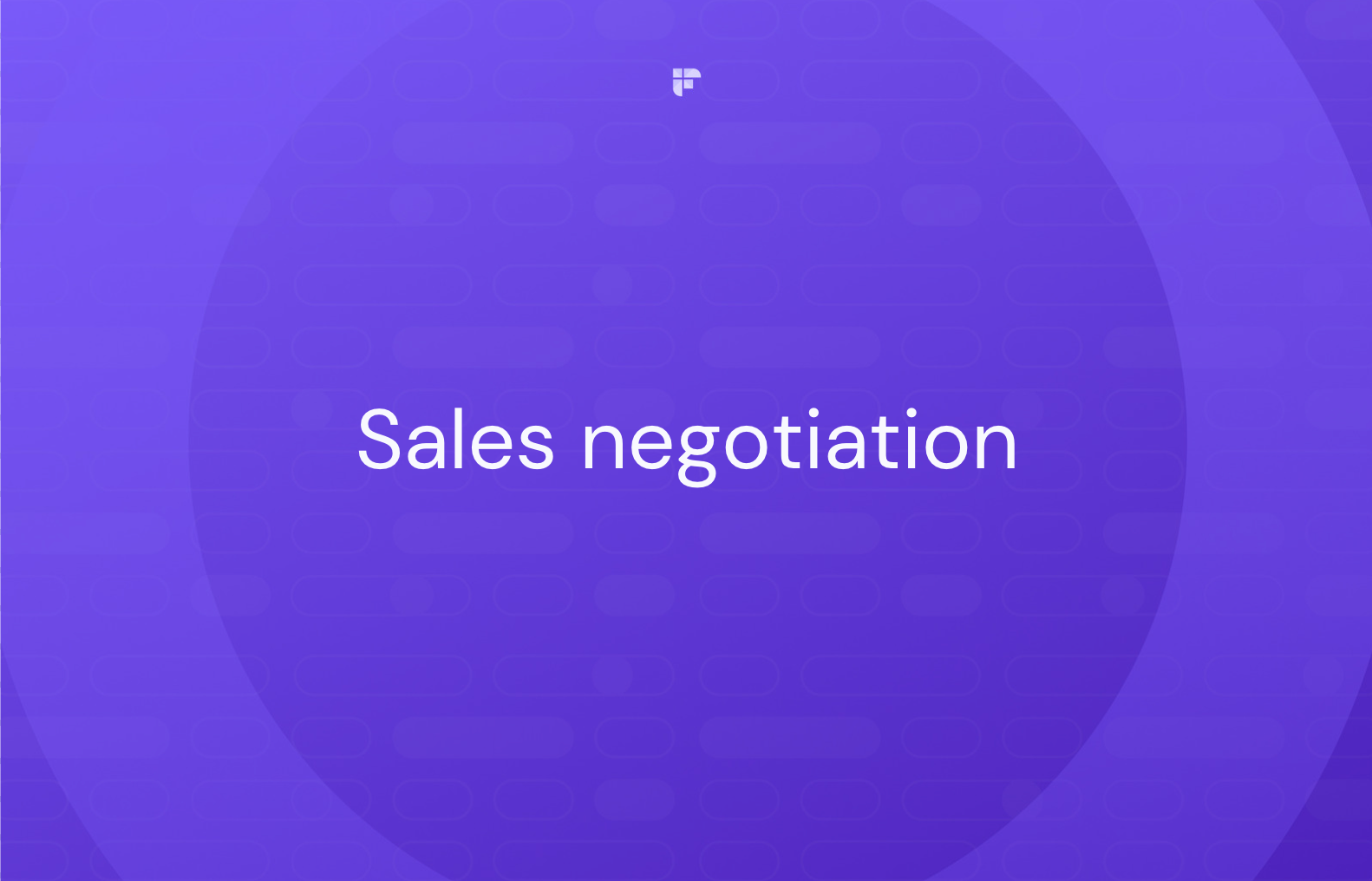 9. Brainshark
Brainshark enhances sales preparedness and enablement for sellers by offering a range of training options.
Features
Comprehensive sales preparedness
Video practicing capability for skill improvement
The ability for sales coaches to create and upload training content
Extensive sales enablement resource center
But take note that the mobile app currently supports only IOS devices, and the web-based version relies on Flash. Plus, some users find the course catalog and transcripts tab to be clunky and unintuitive, making it challenging to organize the curriculum and transcripts.
🤑 Pricing
The pricing is unavailable, but you can sign up for a free demo through their website.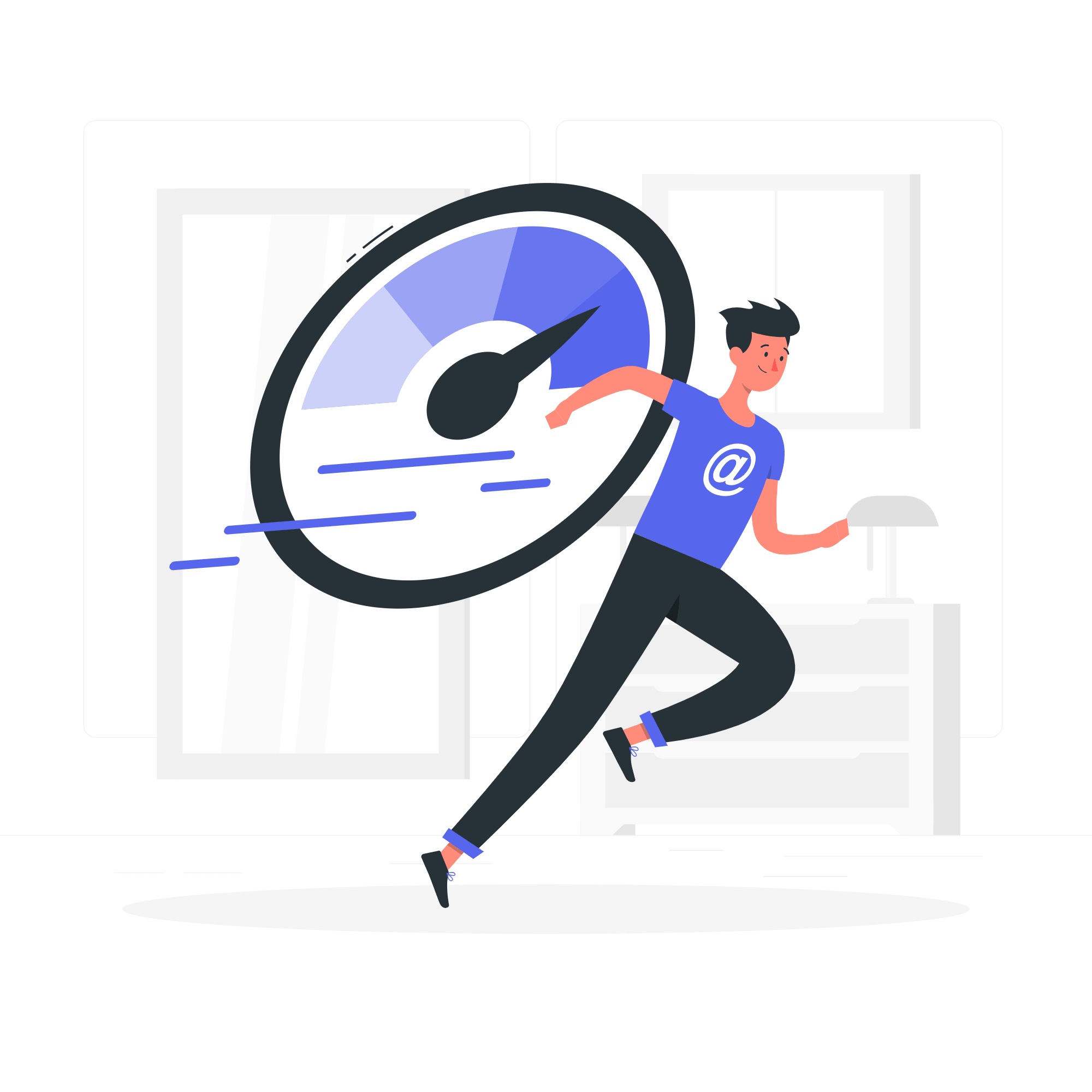 Wrapping up,
When it comes to the best sales coaching software, each platform offers unique strengths that cater to different needs.
While Fireflies stands out with its accurate call recording and transcription capabilities, Gong excels in deal insights, Jiminny focuses on real-time feedback, and MindTickle streamlines onboarding and training.
So, it all depends on your needs and budget. List out your priorities and select the right software accordingly.
And, if you're looking for a quality sales tool that provides transcription with 90% accuracy plus helps automate all your manual sales tasks like call logging, reports, emails, and more at cost-effective pricing — try Fireflies!
Read Next: