Whether your 2021 sales goals are derived top-down from your CEOs or bottom-up from your sales teams, possessing relevant market outlook data for your company (the countries, industries or tech categories that your organization functions within) is critical to set realistic and defendable sales goals.
Even though it is the ideal way, the task of setting realistic sales goals in 2021 is a difficult one.
2020 is over, but the post-pandemic repercussions are just starting to play out, as we see major trend shifts across industries.
HubSpot recently surveyed over 500 sales leaders and found 40% of them have missed revenue targets this year.  This brings us to the question -

What's shaping the global sentiment for sales this year?
An urgency to meet failed targets with optimum efficiency in 2021.
Before the pandemic, the trending mood of marketers and sellers worldwide was to dive deep into innovation in their content and processes, especially around communication with their customers.
As new ingredients were added to the cocktail of COVID-19 driven market behavior, it became extremely challenging for companies to pivot towards what felt like a 'whole new market' and 'a whole new style of working' (from home).
But sales goals for 2021 have to be set, and they have to be effective starting now.
So if you're a sales leader trying to arrive at an annual growth target that satisfies both the CEO and the investors and actually works, here are a few ways that can set you up for success in 2021.
Why Setting Realistic Sales Goals is Important?

The game-changing element of setting sales goals that are successful is to find the sweet spot between intentionality and reality.
In other words, the gap between what you think you can achieve and what you end up achieving at the end of your sales target, should contract over time.
LinkedIn's State of Sales Report 2020 mentions that leading through change is now a required skill for sales managers. 70% of sales managers also agreed that a manager's capacity to navigate change is more important than it was five years ago.
As leaders work towards understanding the current uncertainty for their businesses and teams, a few things can safely be assumed for the coming year:
Virtual selling will be at the forefront of sales this year, and the companies that adapt to it the fastest will reap the most benefits.
Setting Sales Goals: 8 Tips For a Successful Plan
1. Adopt Third-Party Economic and Budget Data for Better Forecasting
Depending on bottom-up roll-ups from sales reps and intuition-based approach to arrive upon the right number might have worked in the glorious yesteryears. But given the uncertainty 2021 brings with it, you need a little bit more than that.

Research shows companies with accurate sales forecasts are likely to grow their year-over-year revenue by a whopping 10%, while 7.3% are more likely to hit their goals.
Moreover, LinkedIn State of Sales report 2020 also highlights that 43% of salespeople in 2020 said that they used sales intelligence tools. That's a 54% increase compared to the numbers in 2018.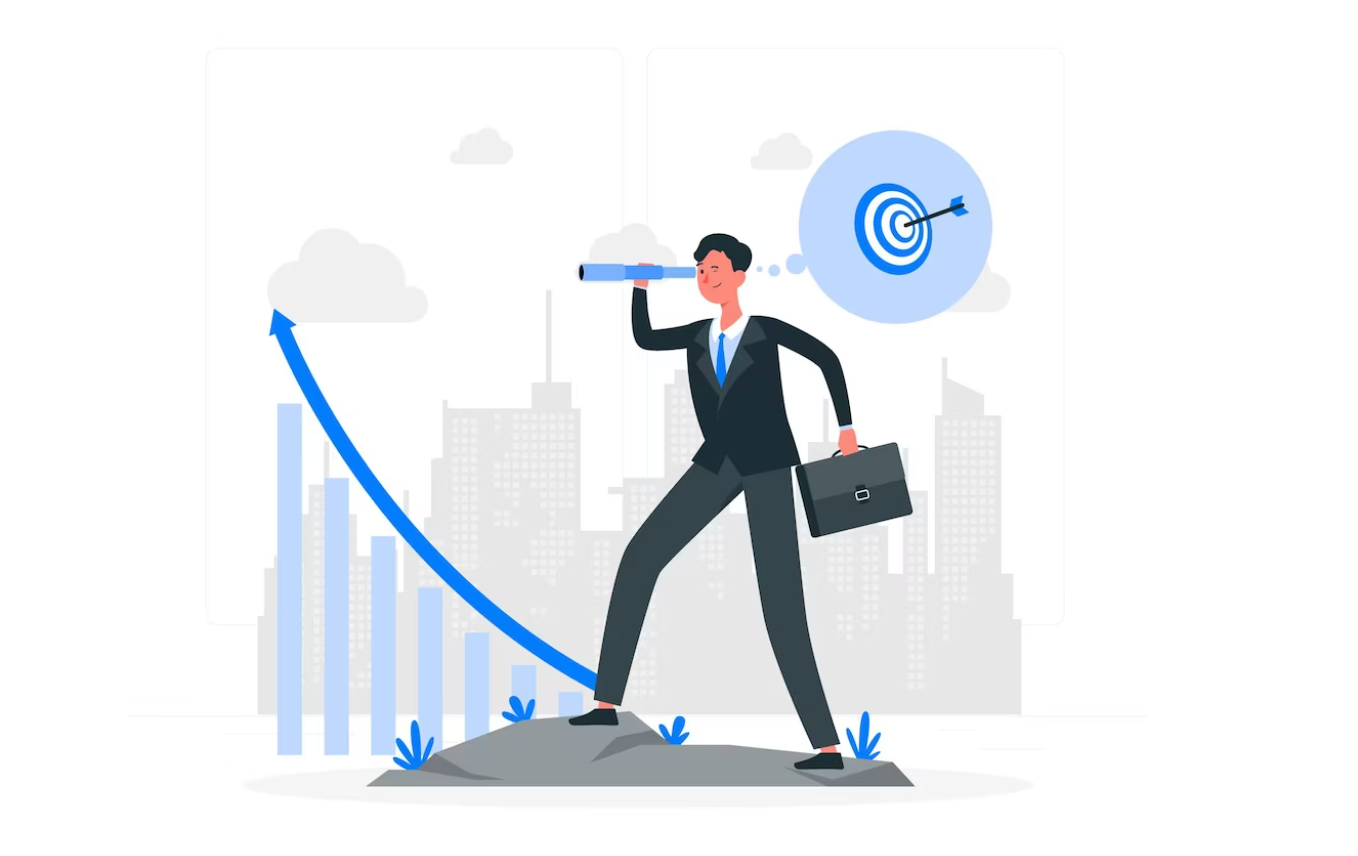 But it's important to remember that market assumptions and a clairvoyant approach are indispensable. To make sure you stay close to real numbers, justify your outlook with third-party data about the impact of the pandemic on market growth and the economy in general. Spend some time analyzing the expected technology budget spent by category, geography and industry, etc.
2. Start Planning Your Annual Goals Early
Adjusting quotas, territories, and account assignments is disruptive and results in a slow start to the year.
Planning your annual goals in the beginning gives you a headstart and a yardstick to measure how you're doing as you progress through the year. Not only does it help you remember the number you expect to achieve and act like a guiding number throughout the year, but also comes in handy when you have to make changes based on unforeseen circumstances.
A Sales Planning Survey also mentions that only 35% of respondents plan ahead in time, and only 55% of sales plans are delivered before the start of the fiscal year.
3. Foster Competitive Intelligence
Competitive Intelligence means a way of smart research that serves as an essential tactic for finding out what your competitors are doing and planning ahead in time with the help of valuable data points.
The need for competitive intelligence is greater today than ever. It is easier than ever for a new competitor to adjust marketing messaging, release new product features, or expand into new markets.
Automation, data proliferation, measurement tools, and so much more have transformed the way businesses can capture and analyze their competitors' movements and take action to get ahead.
Here are a couple of key takeaways from Crayon's State of Competitive Intelligence report that should influence your sales goal plans this year:
Competition continues to heat up: 90% of businesses report that their industry has become more competitive in the last three years, and 48% say it has become much more competitive.
CI teams are growing: More than half (57%) of businesses have teams of two or more dedicated CI professionals, compared to just 37% of businesses two years ago.
4. Adopt Effective Virtual Selling
As Deloitte's Global Marketing Trends Report 2021 rightly points out, the future of marketing (and thus selling) is human.
But that being said, we need to quickly adapt to the foundational shift in the way sales reps interact with their customer base as part of the 'new normal'.
While the pandemic was mostly (if not partly) responsible for challenging personal selling due to travel restrictions and social distancing norms, the shift to virtual-selling was inevitable in hindsight.
McKinsey points out that more than three-quarters of buyers and sellers say they now prefer digital self-serve and remote human engagement over face-to-face interactions—a sentiment that has steadily intensified even after lockdowns have ended.
That's because Virtual Selling is not only more efficient but also gives sales reps a broader bandwidth to run multiple interactions at lesser resource input.
Making a case for the B2B industry to understand current market trends, McKinsey also mentions that both B2B buyers and sellers prefer the new digital reality.
5. Improve Sales Team Productivity
The lockdown is over, but by now we all know that remote work is here to stay. Earlier, managers in an office environment could check on a team's progress physically. If there was a problem, they could quickly huddle up the team and discuss it.
With teams 'staying' remote, companies need permanent solutions/new ways of handling work dynamics. While breathing on your team's neck on Slack is not ideal, we understand that sales teams need constant collaboration and exchange of workflow knowledge to get work done.
Here are a few things you could think about this year:
Invest in the right CRM: If you've not already, invest in a CRM solution that lets your teams automate tasks that don't need human hands to do them. There's a variety of CRM solutions out there that can significantly streamline your sales processes.
Evolve your management style: Build stronger trust in your employees, and give them greater autonomy.In fact, a PwC report called Millenials at work highlights how Millennials seek workplaces with more autonomy, which links to greater productivity.
Workplaces that give their employees greater freedom to complete their work also experience greater job satisfaction.
Implement a Sales Enablement program: Its impact on business success makes Sales Enablement a necessity than an option. It's crucial for survival, growth, and success in today's economy.
6. Review Your Long-term Plan
Given your long-term plans were created assuming the world will not succumb to a global pandemic, you can't blame yourself for not being well prepared for it in hindsight. What you can do, is to review your long-term sales plan, or even completely transform it, if need be.
On average, companies have a steady growth plan accounting for a 10-15% increase in sales year-over-year. Keeping in mind the changes that panned out last year, don't compensate for it by squeezing in those numbers for 2021. Divide the burden equally for the coming years so you can strategically figure out a new pace that works.
Try to find a sweet spot for your revenue growth assumptions. If you predict too high, you run the risk of getting into cash flow problems if that revenue does not come through. If you keep it conservative and predict too low, you could run into resource or capacity problems because you didn't build enough in to support more revenue.
The answer? More brainstorming. Be as realistic on the information you already have, and do not use this outlier year as a benchmark for your next year's goal.
7. Have a Thoughtful POV That Keeps Human Experience at its Core
In today's world of consumer content, it can be difficult to stand out. Many companies spend a lot of time and money developing content. But only a few truly understand how to connect with readers by developing a point of view (POV).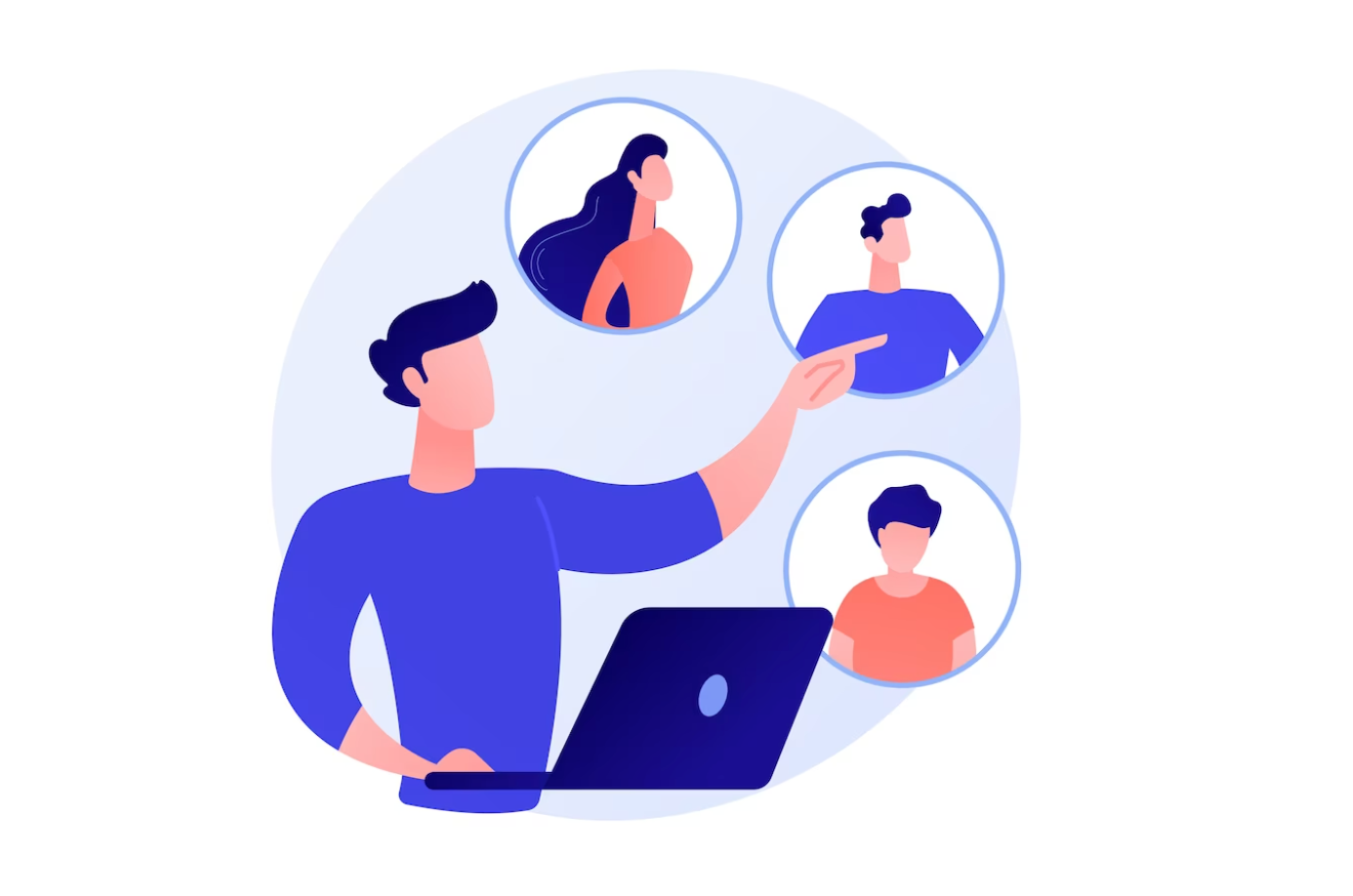 A creative, well thought out drafted POV is not a trend or gimmick. It makes the business more meaningful, and thus valuable.
A company's POV is the way that a brand views the world and perceives certain situations. A strong POV that works gives a brand's product personality, authenticity, and individuality, making it easier for customers to access the brand.
A few pointers to remember when drafting your POV:
Make it about the customer
Have an intention of tapping into the community
Avoid being combative
Work on its social assets and packaging with thoughtfulness
Be authentic
8. Analyze Sales Trends from Different Perspectives
Setting Sales goals that actually work requires thought, precision and awareness. Keeping track of new sales trends is pivotal when devising a sales strategy. Here are the three kinds of trends you should have mapped out before setting sales goals:

Macro Trends
A macro trend is a long-term directional shift that affects large brackets of the population on a global level. A few examples could be economic cycles, government policies, technology, etc. A good place to begin is to look at the macro trends from 2019 to 2020. Try to answer questions like- How did this year stack up to last year globally? Did it fall? What is the difference between this year and last year? What does 'normal' look like?, etc.
Industry Trends and Leading Indicators
Analyze your industry trends keeping your leading indicators in mind. For example, If you're in the retail industry, a leading indicator may be the housing market and seeing if houses are being bought with discretionary funds. Increases in shipping and housing indicate things are moving and going back to normal. Try and apply thought patterns like these to the market you cater to.
Your Company's Trend
It's a very productive practice to look within and analyze how your company's personality is growing, along with its trends. Try to find out your company's leading indicators. Compare them to your competitors using CI. Talk to more people, use more LinkedIn to build networks, and observe what behaviours are working, or not.

Look at the accounts that make up 80% of your total revenue. See what's working for you, and plan your future moves with a balance of safe play and moderate risk-taking.
Last Two Cents

Building a realistic sales goals for 2021 is an important task because of the uncertainty that the COVID-19 brings to the market. Business need to employ greater strategic efforts to ensure a cushion and grace margins.