If you're in sales, you know that staying ahead of the competition requires efficiency, organization, and a deep understanding of your customers. Zoho, a popular sales and customer relationship management platform, offers a powerful suite of tools to help you achieve just that. Zoho's ability to integrate seamlessly with various other applications creates a harmonious ecosystem ideal for your sales team to thrive.
In this blog post, we'll look at the top 15 Zoho integrations indispensable for empowering your sales team. Whether you're a seasoned sales professional, a business owner, or simply looking to streamline your sales activities, these integrations will take your processes to the next level.
1. Google Workspace
Simplify your work life by integrating Zoho CRM with Google Workspace. This integration streamlines email communication, document collaboration, and calendar synchronization. Your sales team can work cohesively without toggling between platforms, increasing efficiency and productivity.
2. Slack
Team communication is vital for sales success, and the Zoho CRM and Slack integration make it easy. Real-time notifications keep your sales team updated, making it simple to collaborate on deals and stay organized. Slack's instant messaging and collaboration tools will elevate your team's productivity.
3. LinkedIn
Leverage the power of LinkedIn by integrating it with the Zoho CRM. Access valuable prospect information, enrich your lead database, and refine your sales strategies. Stay ahead in the lead generation game with this invaluable integration.
4. Mailchimp
Email marketing and lead nurturing are crucial for sales growth. Zoho CRM's integration with Mailchimp allows you to automate lead nurturing, send personalized emails, and analyze campaign performance. This data-driven approach will help refine your marketing strategy for better sales results.
5. Twilio
Effective communication is the backbone of successful sales. This integration lets you send SMS messages and make phone calls directly from your CRM. It is a powerful tool for lead engagement and follow-ups, ensuring no lead goes cold.
6. GoToMeeting
In the era of remote work, seamless online meetings are a must. Zoho CRM's integration with GoToMeeting makes scheduling, attending, and recording meetings a breeze. Stay connected with your team and clients, no matter where they are.
7. Zapier
Zapier acts as a bridge between Zoho and thousands of other apps and services. Automate workflows, connect with essential tools and create a customized solution for your unique sales processes. The possibilities are endless.
8. QuickBooks
The QuickBooks integration streamlines financial management. Generate invoices, track payments, and maintain financial records with ease. Keep your sales and finance teams in sync, and ensure your financial data is always up-to-date.
9. WhatsApp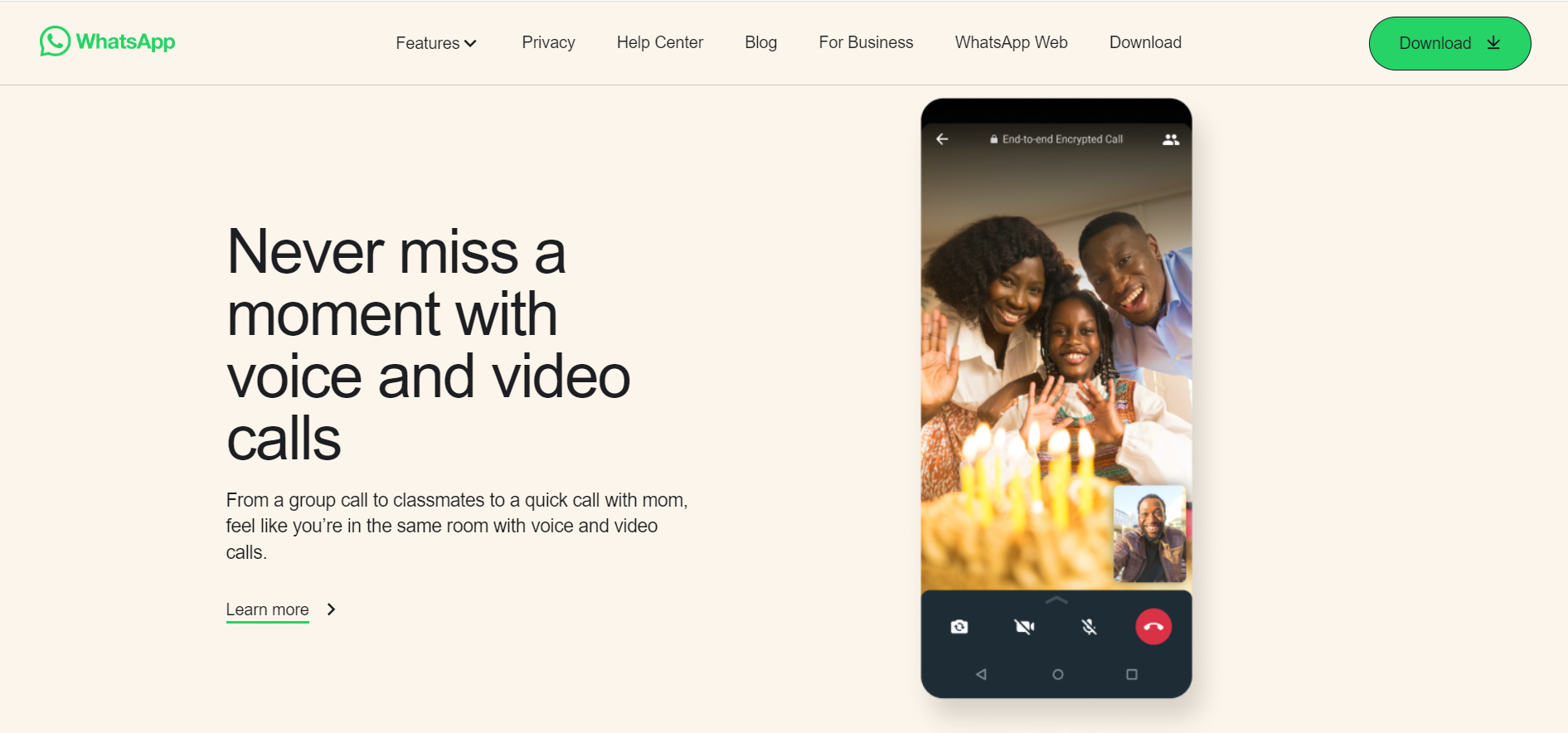 In a world driven by instant messaging, Zoho CRM's integration with WhatsApp is a game-changer. Engage with customers, provide real-time support, and keep the conversation flowing, all from your CRM.
10. Google Drive
The integration with Google Drive simplifies document management. Store and access important documents securely and share them with team members and clients. No more juggling between platforms for document handling.
11. Excel Add-In
The Excel Add-In for Zoho CRM empowers sales teams with advanced data analysis and reporting. It enables data import and export, custom report creation, and streamlines data manipulation, facilitating informed decision-making.
12. Survey Monkey
Understanding your customers is vital. Survey Monkey allows you to collect customer feedback and valuable data. This will help your team make data-driven decisions and enhance your sales strategies based on customer insights.
13. Leadfeeder (Dealfront)
Leadfeeder is a potent lead generation and website visitor tracking tool. When integrated with Zoho CRM, it offers real-time tracking of website visitors, automatic lead conversion, and improved lead scoring. This integration helps sales teams capture leads and convert website visitors into loyal customers.
14. Shopify
By synchronizing customer data, inventory, and order details, Zoho integration with Shopify simplifies the sales process, allowing teams to focus on closing deals. With real-time updates, better customer insights, and automated workflows, this integration ensures that your sales team is always one step ahead, delivering a superior shopping experience to customers while maximizing efficiency and revenue.
15. DocuSign
DocuSign streamlines the contract signing process. Integrated with Zoho CRM, it allows sending contracts for e-signatures, provides real-time tracking, and enhances document security and compliance. This integration reduces paperwork, expedites deal closures, and improves the customer experience.
Amplifying Zoho with Fireflies
Fireflies isn't just another standalone tool; it's designed to integrate with various Zoho CRM to automatically capture and log call activities, providing users with direct links to transcripts, audio recordings, and notes all within the corresponding contact's record.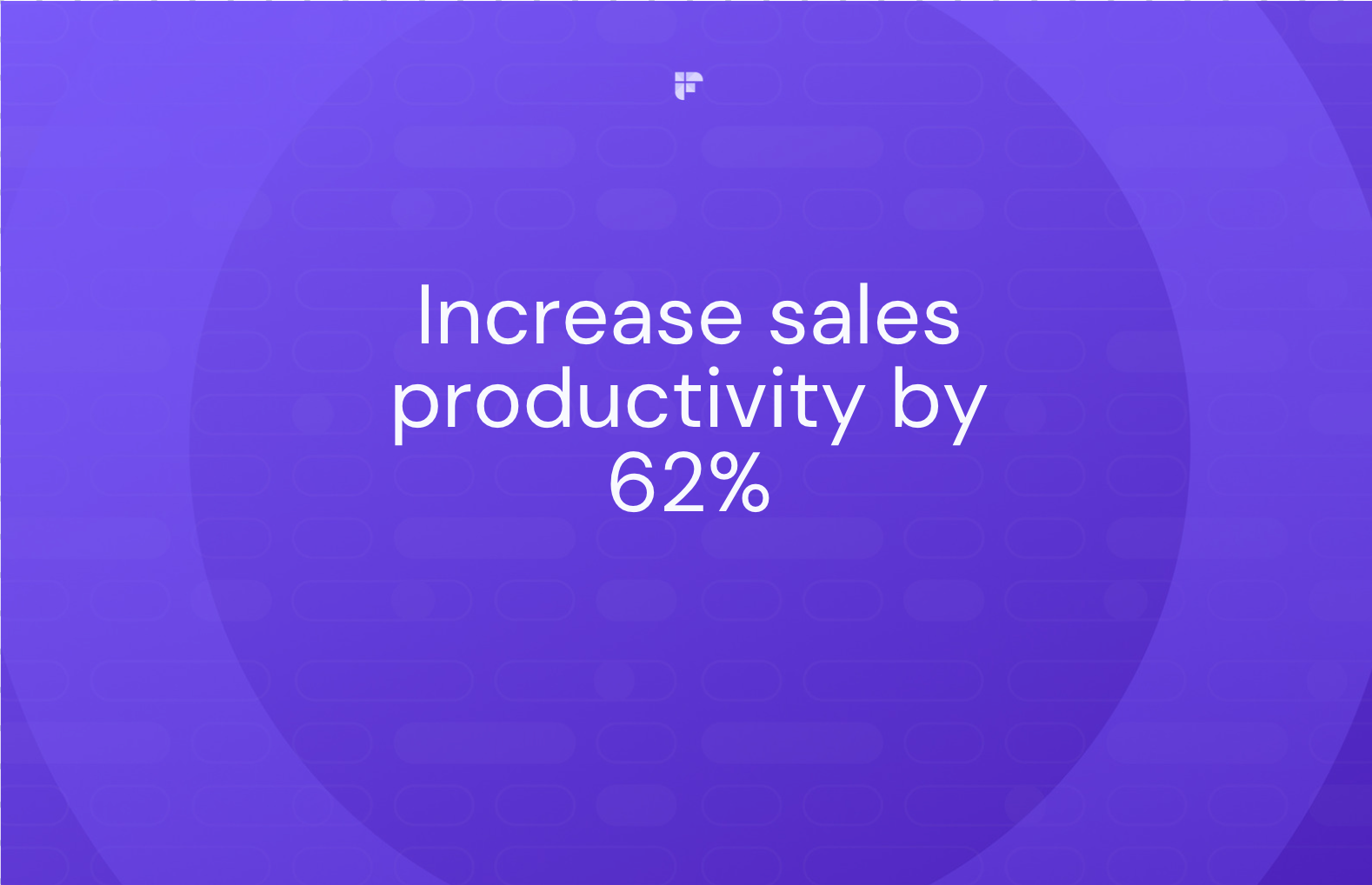 Here's how it can make your Zoho experience even more incredible:
1. No more missed details
Every interaction matters during sales, and the devil is in the details. Fireflies ensure you never miss a beat. When integrated with Zoho CRM, it can automatically transcribe your sales calls and meetings, creating detailed notes that capture the essence of every conversation. This eliminates the tedious task of manual note-taking and data entry, enabling your team to focus on what really matters – closing deals and building meaningful customer relationships.
2. Make every minute count
Fireflies help you maximize productivity by creating a searchable database of all your meeting transcripts. This means you can quickly find crucial information, recall past discussions, and share insights with your team. No more sifting through hours of audio recordings or rifling through disorganized notes.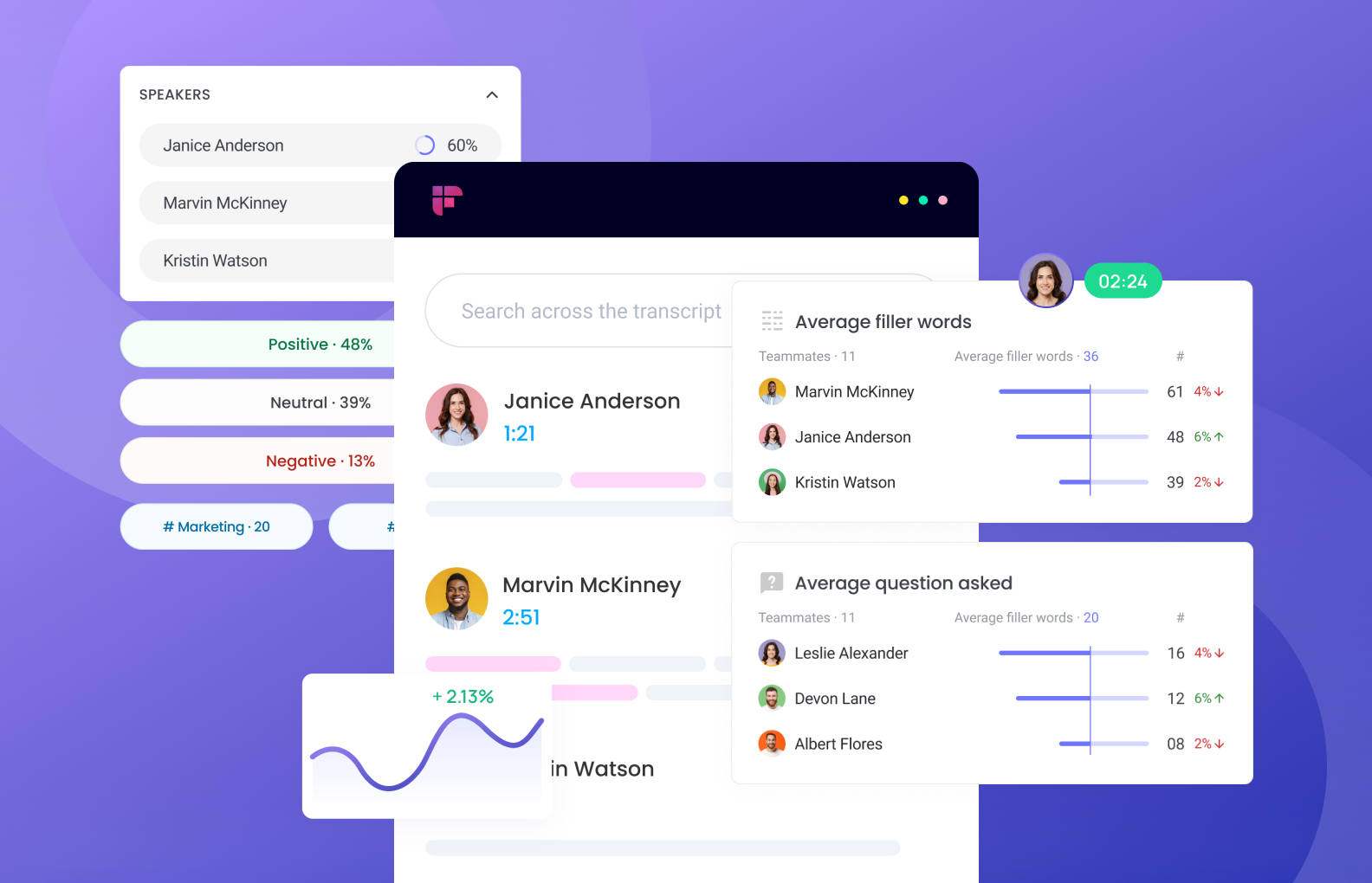 3. Insights at your fingertips
Data is the lifeblood of sales, and Fireflies takes it a step further. It not only transcribes conversations but also provides conversation insights. You can easily identify trends, red-flags, track customer sentiment, monitor specific topics like competitors and pricing, and so much more. Armed with this information, your sales team can tailor their approach for better results.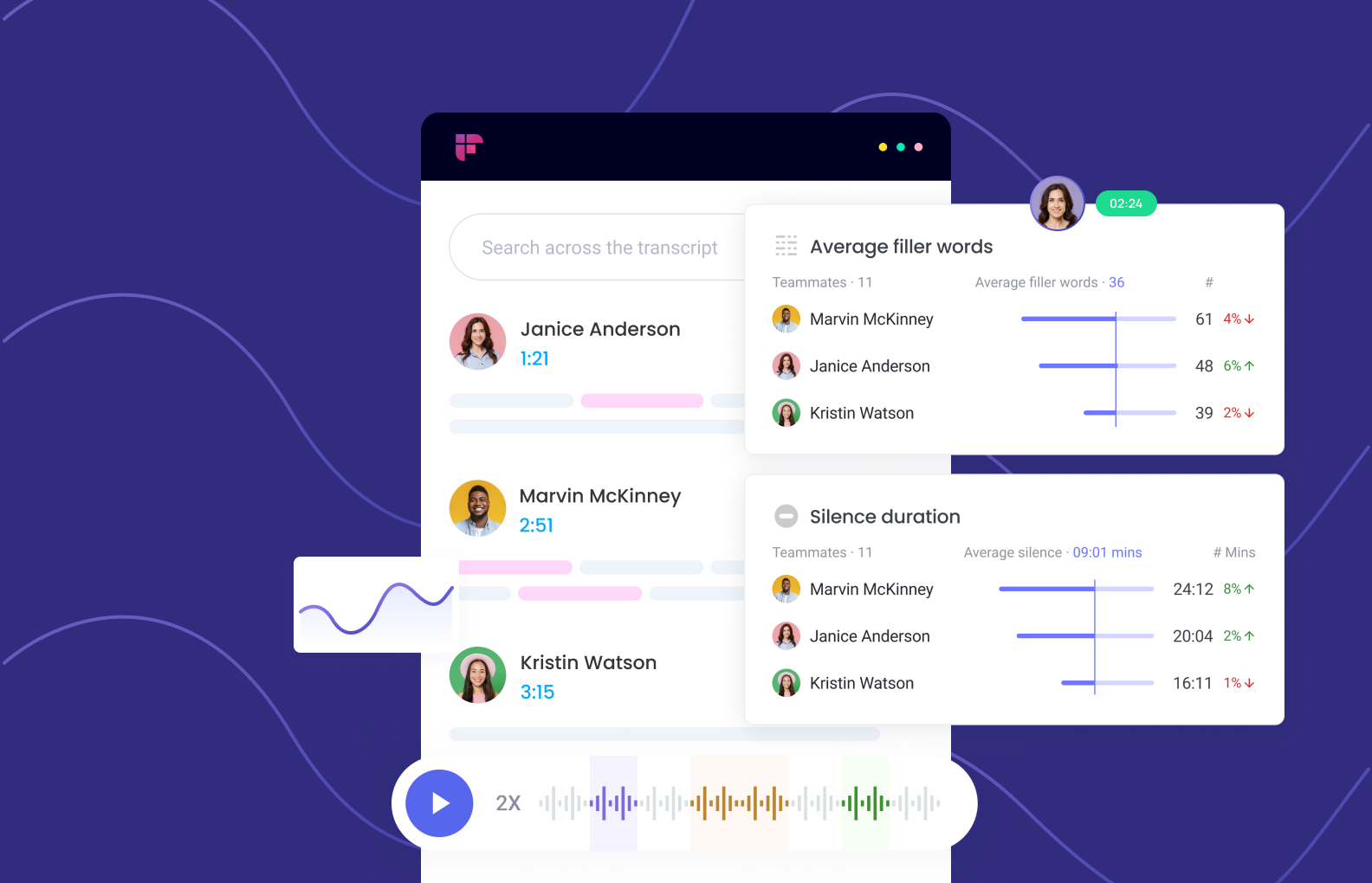 4. Organize your meetings
Fireflies Channels help sales teams stay organized by creating dedicated channels for each rep, customer account, prospecting meetings, renewal meetings, and sales training. This keeps all meetings neatly organized and easily searchable.
💡

Enhance your Zoho experience with Fireflies

With automated note-taking, data-driven insights, enhanced customer support, and customizable workflows, you're not just streamlining your processes – you're setting the stage for unparalleled success.Get Started for Free!
Conclusion
In the face of businesses constantly looking for the next big thing, Zoho remains steadfast, offering dependable, user-friendly, and innovative solutions. And by leveraging the power of various Zoho integrations, you can make your sales process reach new heights.
Whether nurturing leads, optimizing your operations, or seeking a competitive edge, Zoho's integrations offer tailored solutions for your unique needs. So, empower your sales team with these integrations and watch your business prosper.