Looking for transcription software that supports the Dutch language? Well, your search ends here.
Presenting Fireflies, an AI meeting assistant that can record, transcribe, summarize, and analyze your conversations in 60+ languages, including Dutch, Portuguese, French, German, Spanish, Italian, Arabic, and more.
Here's a sample:
Read Next:
Want to know more? Read on!
Get accurate meeting transcripts in Dutch
There are two ways you can create a transcription using Fireflies:
Use Fireflies to transcribe your meetings in Dutch
Transcribe a Dutch video or audio file by uploading it to Fireflies
To begin, Log in or Sign up for Fireflies.
If you're a new user, sign up for Fireflies using your Outlook or Google calendar. During this process, grant Fireflies permission to access your calendar.
🔊
Fireflies only collects your calendar metadata, such as emails and user preferences. Also, your data is end-to-end encrypted during storage and transit. The platform is also
SOC 2 TYPE 2
,
HIPAA,
and
GDPR
compliant.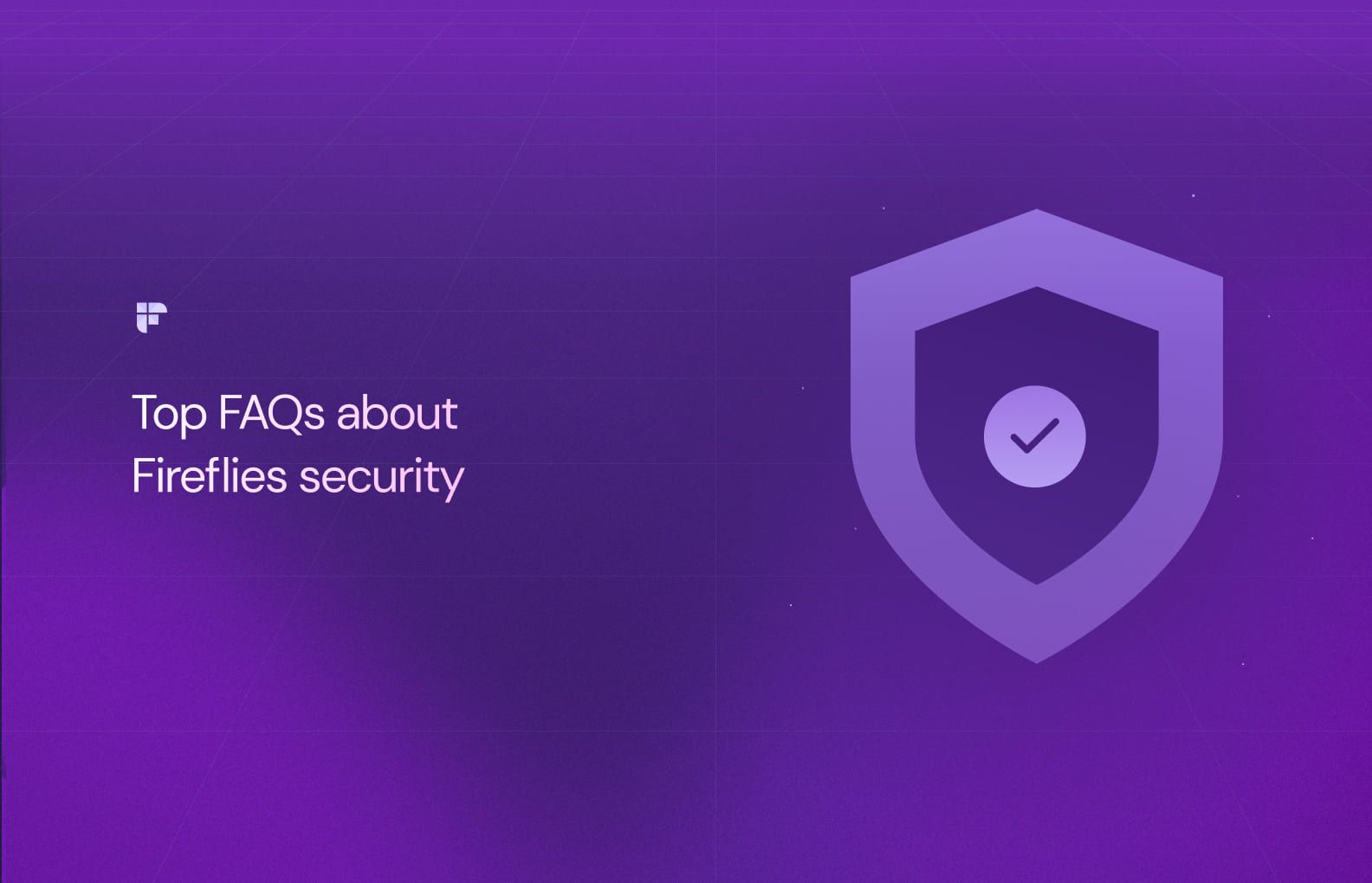 Once logged in, click Settings on the left-side Menu bar.
It will open the Meeting Settings. Go to Meeting Language and select Dutch from the dropdown menu.
Done! Your Fireflies account is set to transcribe Dutch conversations and recordings into accurate text.
🖋️
Note: Currently, Fireflies does not transcribe multiple languages in the same conversation. Every time you need to transcribe a conversation in a different language, you must update the settings accordingly.
The next time you host a meeting and invite Fireflies, it will record, transcribe, and summarize the conversation for you in Dutch.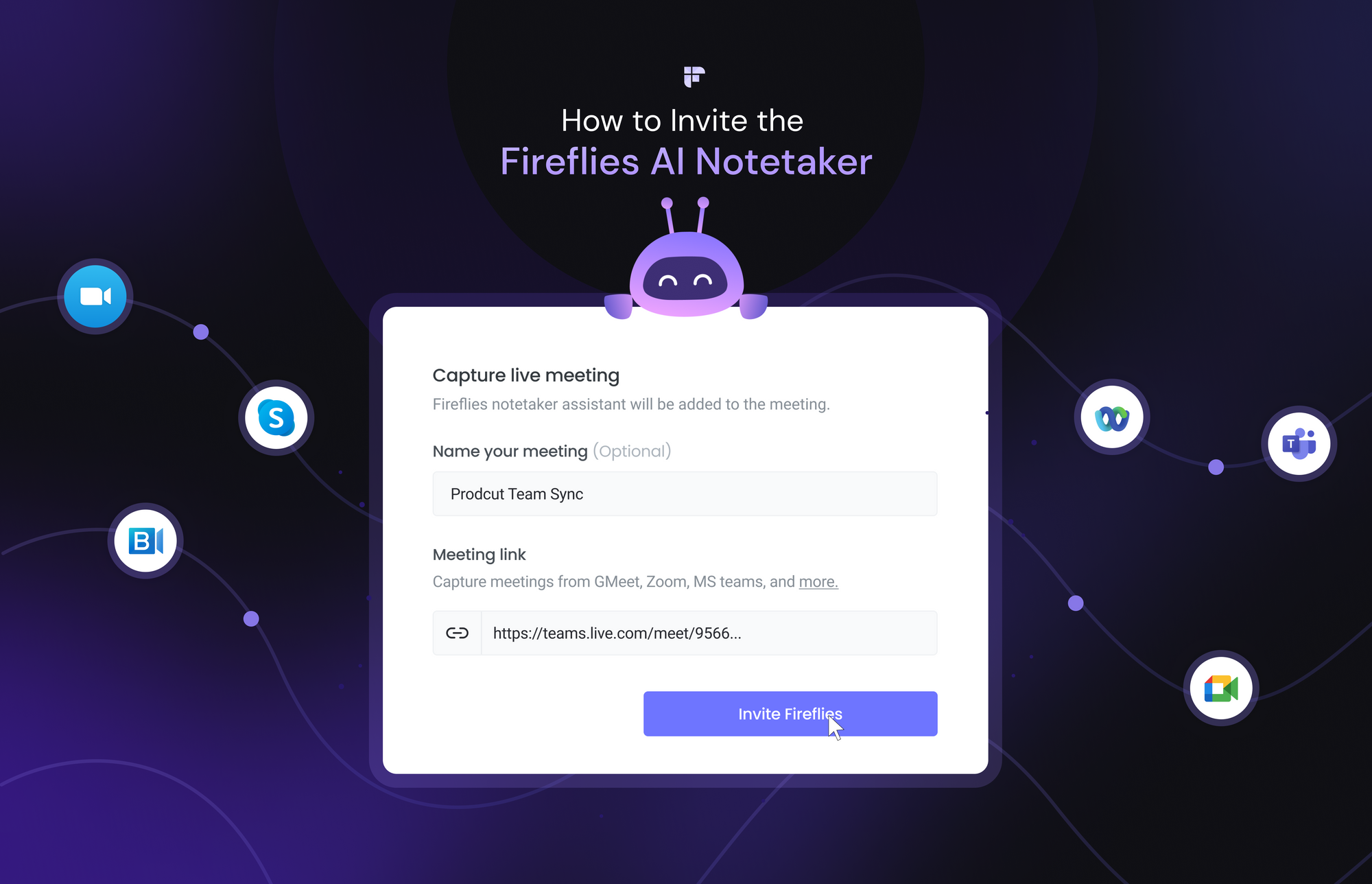 After the meeting, you'll receive an email with a link to your meeting recording and transcription. Click on the link to access your meeting transcript.
Alternatively, you can also find these in your Fireflies Notebook.
Fireflies offers an in-built editor that allows you to edit the generated transcript and ensure accuracy. You can download the final transcript in 5 formats—PDF, DOCX, SRT, VTT, and JSON or change the playback speed to your convenience.
How to transcribe a Dutch video or audio recording using Fireflies?
You can easily transcribe any pre-recorded audio or video files in MP3, MP4, M4A, or WAV format using Fireflies. Here's what you need to do:
Upload your Dutch audio or video file
Review and finalize the transcript
Step 1: Upload your Dutch audio or video file
Once you set your meeting language to Dutch in Fireflies Settings, click Uploads on the left side menu bar.
Upload the Dutch audio file you want to transcribe in the Upload section. You may drag and drop the file or select the files to upload from your computer.
Once uploaded, you can see the file transcribed at the bottom of the same upload page.
Step 2: Review and finalize the transcript
The transcription process can take a few seconds to minutes, depending on the file size and internet speed. Once done, you'll receive an email notification from Fireflies.
You can access the file from the same Uploads page or the My Meetings channel in your Fireflies Notebook.
Click on the file name and open your transcription. Review the transcript to ensure accuracy and finalize it. Klaar! Your Dutch transcript is ready.
Here's the transcription of a debate in the Dutch Parliament we generated using Fireflies.
Fireflies does not identify Speakers in an uploaded file. However, it recognizes voices and marks speakers as Speaker 1, Speaker 2, etc.
To add speaker names, click Speaker 1, Speaker 2, etc., on the transcript, type in the name, and click Add Speaker. That's it!
Why use Fireflies for Dutch transcription?
Here are 4 reasons why you should choose Fireflies for transcribing your audio and video files in Dutch:
Provides AI-generated summary for quick reviews
Guarantees the highest security for your data
Offers advanced Collaboration features
Highly cost-effective solution
1. Provides customizable AI-generated summaries for quick reviews
Apart from the accurate transcription, Fireflies also generates AI summaries of your audio file, highlighting the key points in the conversation.
Instead of going through an entire transcript or listening to the whole audio, you can simply read the AI-generated summary and understand the gist of the audio within seconds.
You can customize this summary by giving personalized commands in the Super Summary apps.
2. Guarantees the highest security for your data
Fireflies is GDPR, HIPAA, and SOC 2 Type II certified. Its database is housed in a Virtual Private Cloud with AWS, while the servers are hosted on Google Cloud. Additionally, Fireflies also provides private storage options.
Moreover, all of your data in AWS S3 is completely encrypted both at rest and during transit.
This ensures the privacy of your voice data because no one can access your recordings, unlike manual transcribers, who need to listen to your audio file to create transcripts.
3. Offers advanced Collaboration features
Even in its free version, Fireflies offers advanced collaboration features like:
Soundbites: Create shareable audio snippets from the highlights of your audio
Thread: Add and reply to comments within the transcript
Playlist: Create a collection of soundbites and related audio from multiple files in one place
It also seamlessly integrates with 40+ video conferencing and productivity tools like Notion, Slack, Aircall, and Zoom. It also offers an API for building custom integrations.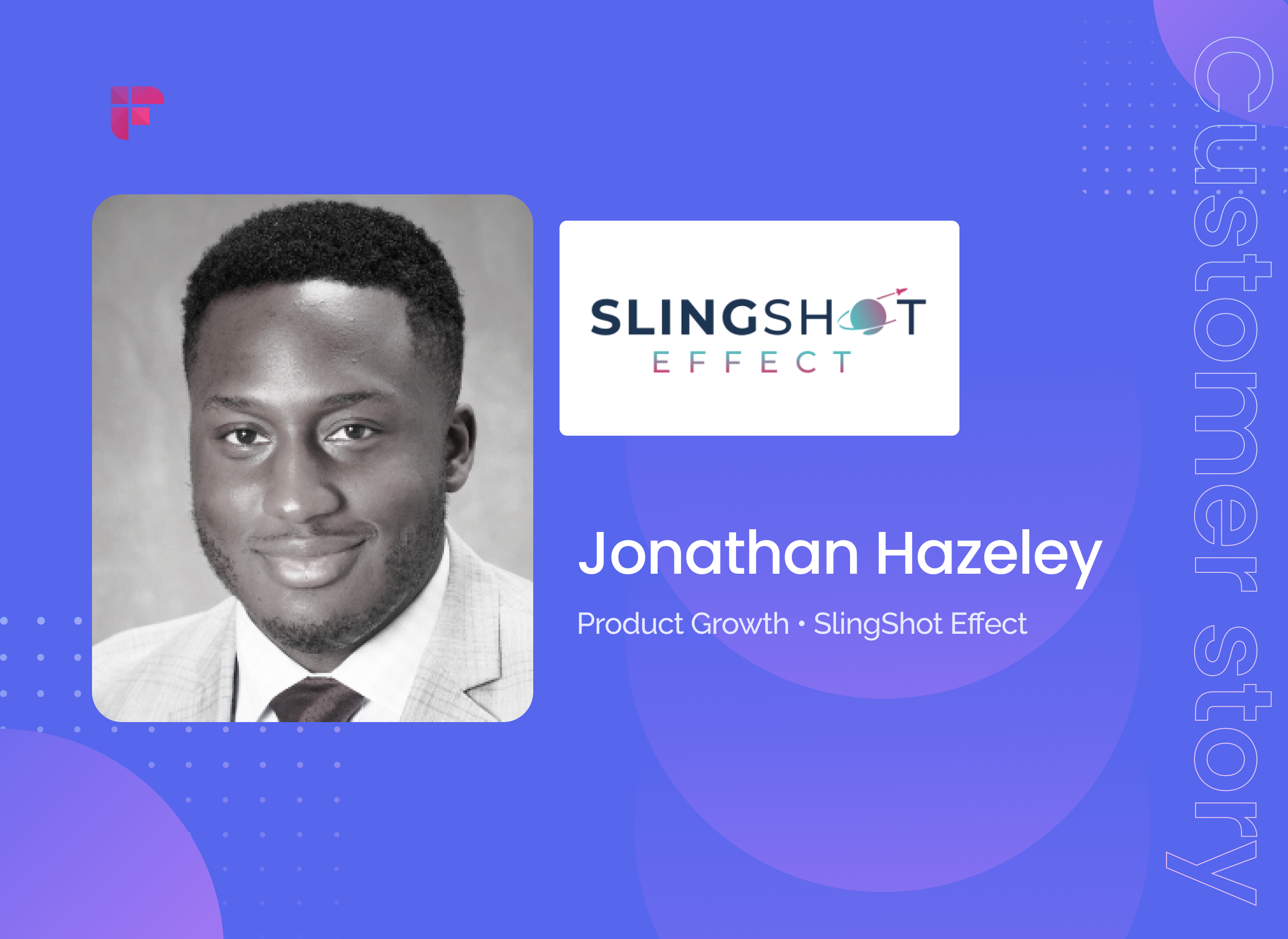 4. Highly cost-effective solution
Transcription service providers typically charge $1.30 to $3.50 per minute.
In contrast, you can create up to three transcriptions and store 800 minutes of data at zero cost with Fireflies' Free Plan.
And, if your requirements are more, you can get unlimited transcription and more storage at just $10/seat/month, billed annually—still cheaper than other transcription software or service providers.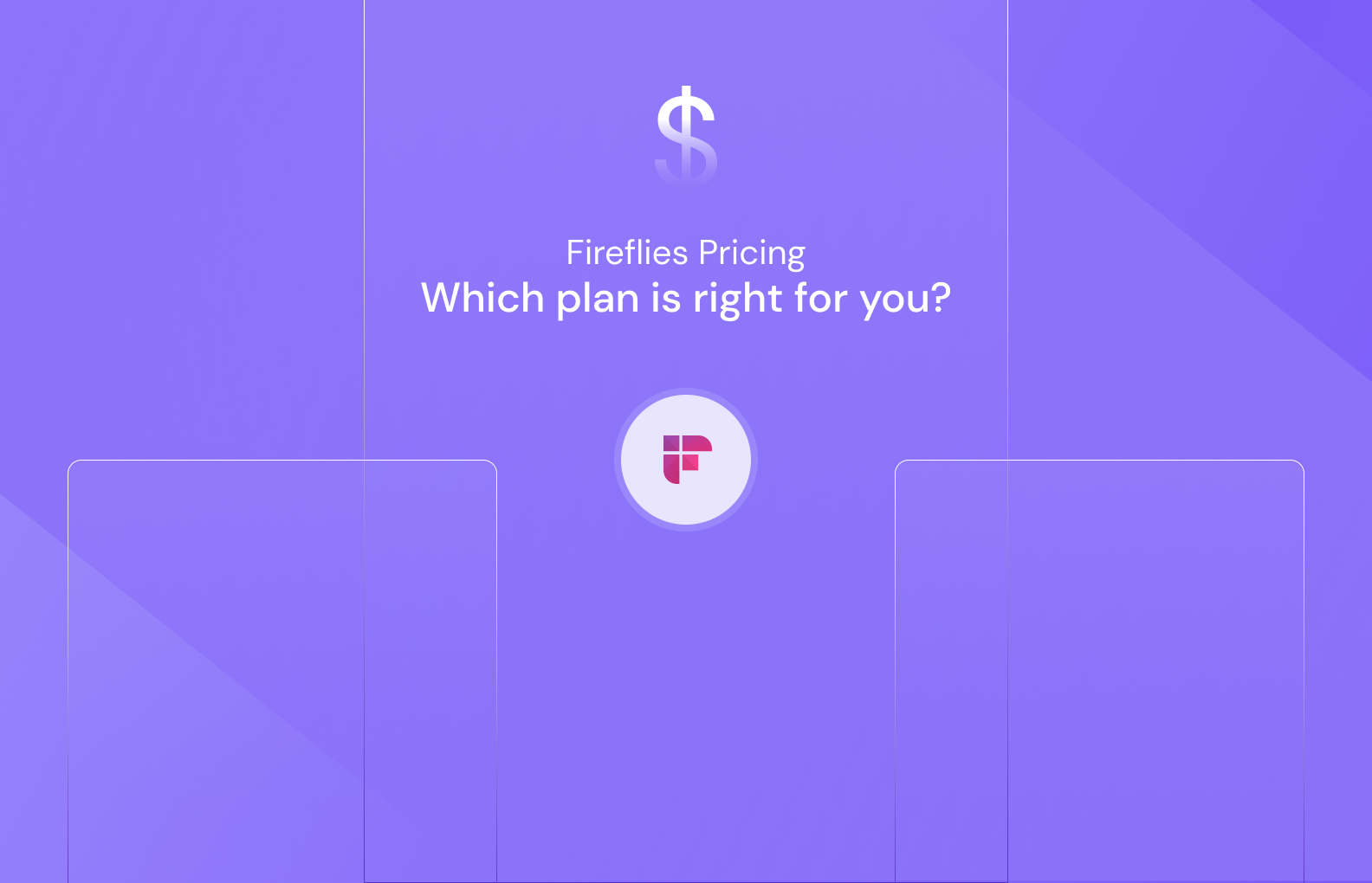 Wrapping up,
Converting Dutch audio to text is nothing but a cakewalk with Fireflies. It's like having a personal assistant who never gets tired and transcribes for you.
Plus, as it follows the highest security standards, you never need to worry about the safety and privacy of your data.
So, the next time you need Dutch transcription, try Fireflies and discover a whole new level of convenience. Happy transcribing!